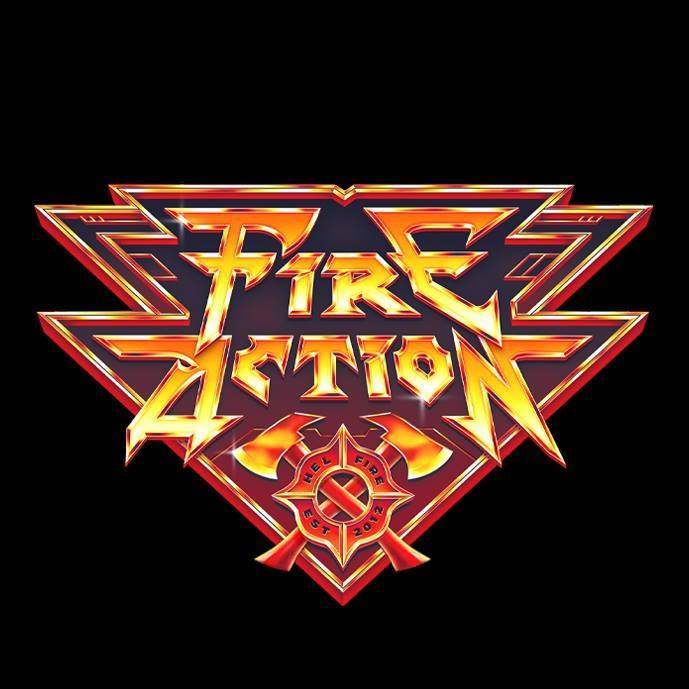 !!!HARD DAYS & LONG NIGHTS IN FINLAND!!!
We had a conversation with Juri.Enjoy!
Welcome to the FILTHY DOGS OF METAL Webzine.
Thank you very much.
1. Tell us a few things about FIRE ACTION (Members, Starting Year etc).
I co-founded Fire Action in 2012 with drummer Samuli Häkkilä. We both played in heavy metal/power metal -act Alliance 1999-2004. We teamed up with local bass player and started looking for a singer. We went thru plenty of candidates until came across with Leo Barzola. He had both the register and attitude - and it seemed that Fire Action line-up got completed. However, the bass player decided to call it quits and Leo brought in his ex-bandmate J. Hongisto from band called Night Crime.Fire Action played live shows 2013-2015 mostly in southern Finland. We performed covers as well as the originals but in 2015 we decided to concentrate only in own material. The band entered the studio in the fall of 2015 and the EP "Rock Rock Brigade" was released in 2016.Fire Action was chosen as the band of the month in the biggest metal media in Finland Inferno soon after that. The short tour was booked and video for the song "Lady in The Dark" was released. Next year we returned to the studio and released bigger budget video "Hot Blooded Woman". We had beautiful fitness model Jemina Hietanen starring the video and the filming was made in local firehouse with vintage fire-engines and walls of Marshall cabinets. The rest of the year included more live shows but singer Leo Barzola quit the band in December.We went thru singers most of 2018 and finally met Gary L. James. We started recording new songs in the summer and James became official frontman around July. The result was EP "Fahrenhater" - and also 3 music videos were made out of that. The song "Shadowstone" became most popular of those.
LINE UP:
Gary L. James - Vocals
Juri Vuortama - Guitar
J. Hongisto - Bass
Samuli Häkkilä - Drums
2. Your last work was the EP ''Fahrenhater''. Have you prepared anything new since then?
We prepared bunch of songs during 2019 and returned to the studio again in June. We also filmed 3 new music videos. Two of them were again done in the firehouse. We wanted to return to the original fire-engines and girls -mode as the Fahrenhater's songs had more dark and apocalyptic type of vibe except the leading single "Spanish Bars".The fast paced song "Fire Action" was released 1st of January 2020 and we started Hard Days, Long Nights in Finland -trek on 10th in Helsinki. As we all know, things started to change in early March, and rest of the dates got cancelled because of this Covid 19 -pandemia.The original release date for next CD "9112" was scheduled to go along with tour dates but as there's no guarantee of anything normal who knows for how long, we decided to release first single "Hard Days, Long Nights" in April. The video is sort of a sequel to "Hot Blooded Woman" - only with more hot and humid Fire Action and maybe bit more commercial chorus. The response has been very good and "Hard Days, Long Nights" became most popular Fire Action video so far. We used vintage 1974 Fargo fire-engine and our model and personal trainer Anastasia Donina played part as a hot blooded firewoman:
"9112" will be released around May-June. The two more singles will appear afterwards.
3. Label or DIY and why?
No label as labels doesn't seem to want us. All the CD's and videos have been self-financed so far. I doubt things will change anytime soon as this pandemia has been really bad even for established bands, artist, labels and promoters - and to anybody who's income has something to do with the music.
4. Do you prefer Vinyl, Tape, CD or Digital Format and why is that?
I prefer CD's. It feels more real that just streaming or downloading songs. I used to collect vinyls in my younger days but I'm not so much vinyl-freak. CD is handy.
5. Your music style is Heavy Metal. Which are your main influences (Favourite Artists / Bands etc.)
I'm very much into 80s American metal. Dokken, Ratt, Stryper, Van Halen, Great White, Slaughter, FireHouse, Vinnie Vincent Invasion, Motley and all those M3 festival regulars are my influences alongside 80s Maiden,Ozzy and 80s speed and thrash by Exodus, Laaz Rockit, Metallica, Annihilator and Lizzy Borden. Megadeth's "Rust in Piece" and King Diamond's "Them" are absolute masterpieces if you have to pick just individual albums.I only praised 80s bands on influences-part. About newer bands: I like very much Striker from Canada and Elm Street from Australia.
6. Which things, do you think, a Band should sacrifice in order to succeed? Have you ever sacrificed anything in your life for a better future of your Band?
Don't do compromises. There is always different opinions in bands. If everyone gets his/hers will for example production-wise, the outcome is probably something nobody wanted. Someone with the strongest vision should maintain the lead.My money and my free time. Still waiting for refunds (laughs)
7. Describe your ideal live show as a performance Band. Have you already experienced that?
In our position it'd be opening slot for some established act with some audience already on the venue. Big stage, proper monitoring and huge Fire Action backdrop with new logo and side backdrops with our customised fire station -logos would be cool.We have played on big stages and sometimes even with proper monitoring. Still waiting for the audience.. (laughs)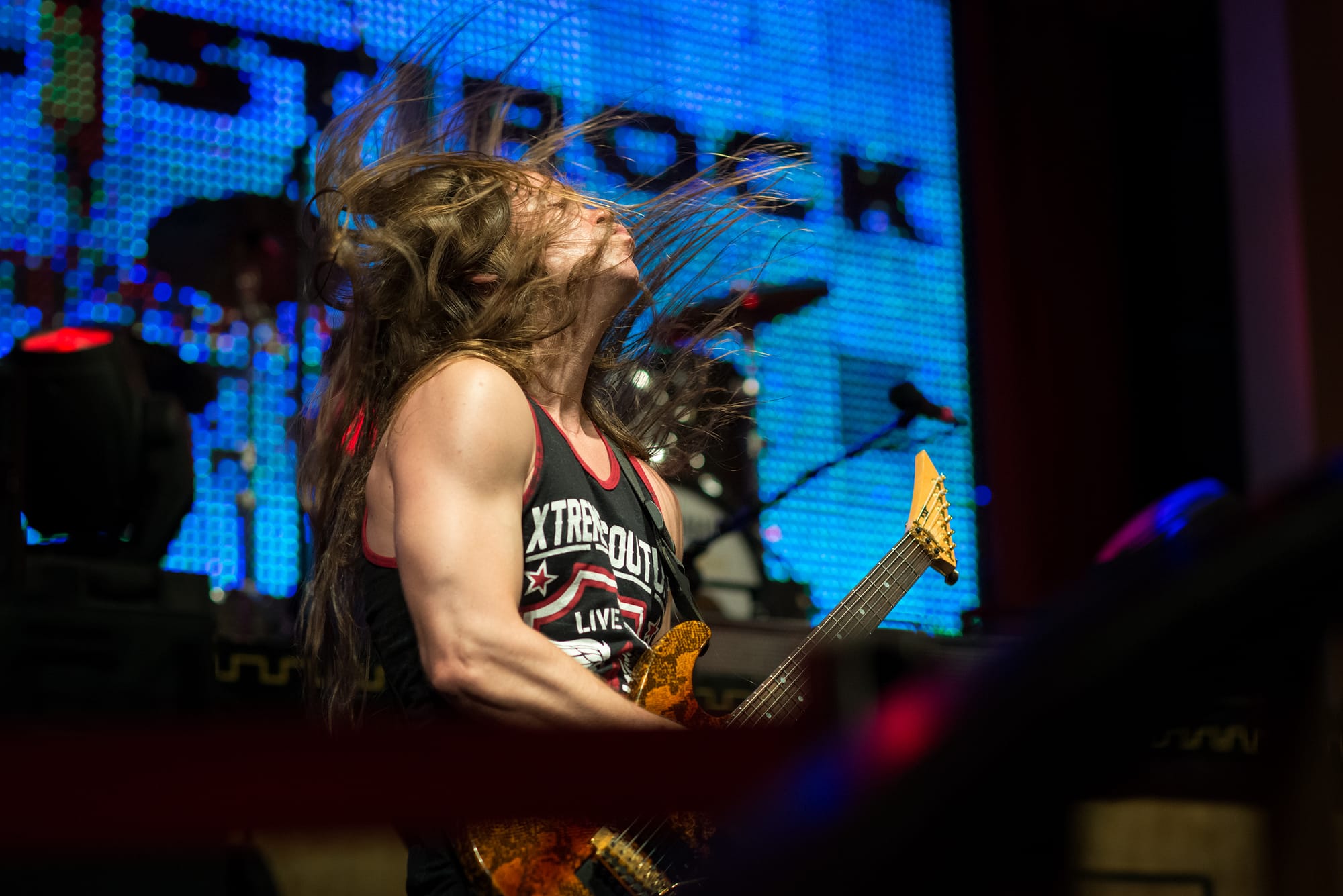 Photo by Meeri Utti.
8. Which attributes, do you think, that a new Heavy Metal Band should have in order to gain identity and be unique?
You mean how to get your music heard and into the spotlight? It helps if someone in a band is friends with right people in music industry with right connections or have already "name" for example from previous bands/projects. If not, try to do something so unique that people start to pay attention. Easier said than done. For 80s metal fans like us, it's difficult to get wider attention.
9. Do you believe that Bandcamp and other Digital Platforms help the new Heavy Metal Bands? Which, do you think, is the ideal way for a Band to promote its work?
I don't, at least with the platforms "free plans". If you pay, your changes are probably better but how to stand out when thousands and thousands other bands have same chances to buy same kind of promotional plans? I doubt much happens without right connections.At least for us I think the only way is to write as good songs as possible and put out quality music videos on YouTube and then try to get as many shares as possible. If some site with real volume paid attention, the views and number of subscribers would soar. And that could bring some new benefits and possibilities. Independent live shows without proper promoters and radio play are - well - small live shows. With all the respect of course! Maybe Facebook Live -shows could gain new fans. One is on the works for Fire Action.
10. Tell us a few things about the New Underground Heavy Metal Scene in Finland (Bands, Fanzines, Webzines, Metal Clubs etc.)
There's lots of great metal webzines in Finland! I'd like to mention Metalliluola.fi as they have really in-depth reviews for both new and classic metal albums weekly. One band I'd recommend is Nite. They have cool songs and great production as Beau Hill from 80s Ratt-fame have mastered their music. Check them out here: https://www.facebook.com/nite.fi/
Club scene is slower. At least four venues have called it quits recently.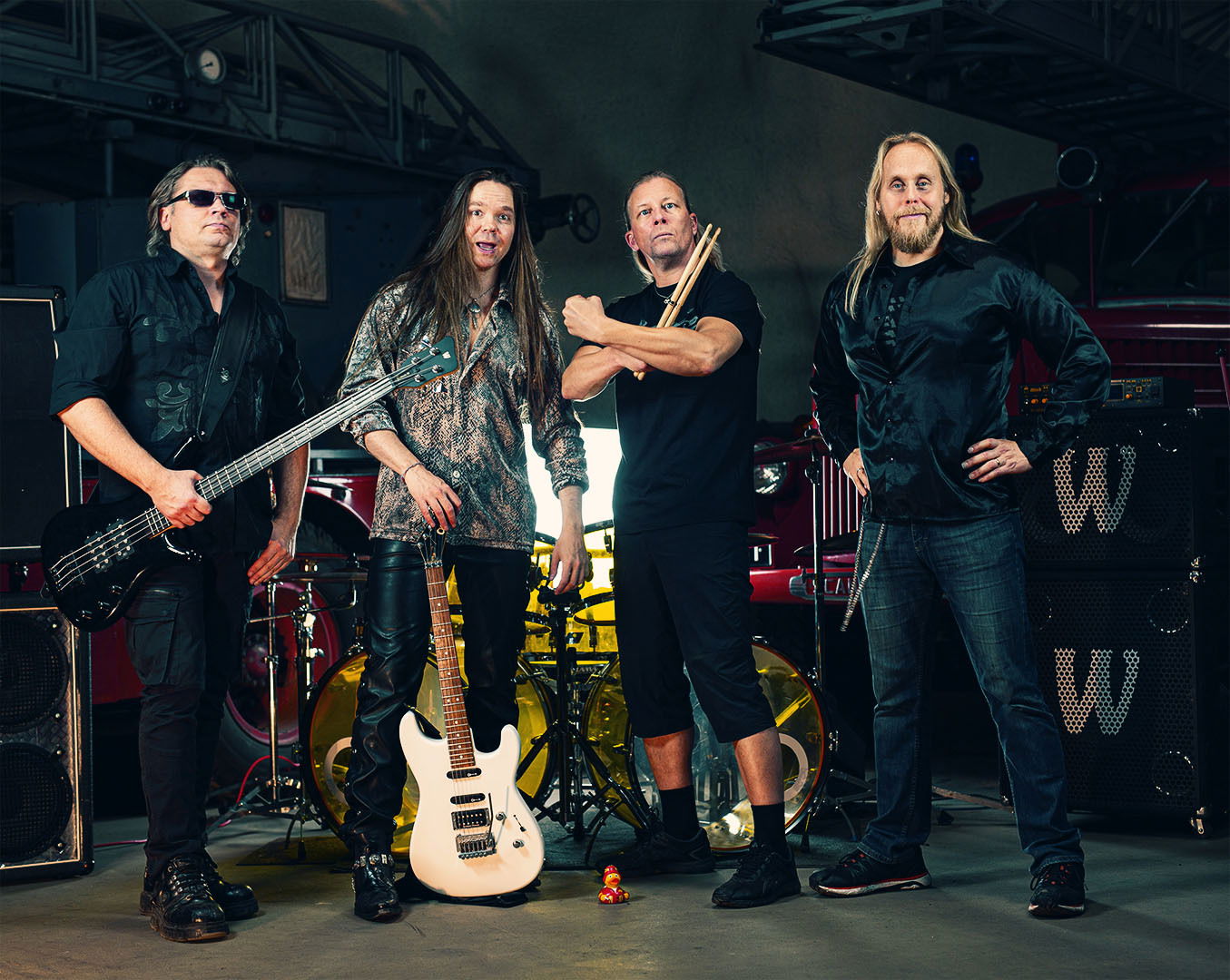 11. Do you know anything about the Hellenic Metal Scene?
Yes I do. Gus G and his band Firewind are familiar. I also know Rotting Christ. Guess it's the best known metal band in Greece?
12. What are your future plans?
Seen on a musical level we are about to release new CD "9112" on May/June. Another track from album will be available simultaneously for streaming etc. The third and final music video will be released later. It will represent a bit different Fire Action. Maybe some live streaming show will also take place in near future. Regular shows are probably frozen for months.
13. Thank you very much for your time & Keep up the good work! The closure is yours.
Big thanks for making Fire Action interview! Keep up the good Hellenic Metal Scene and please, check Fire Action also! I have visited your country four times and would love to return some day - even though to play a gig!
By Steve the Filthy Dog.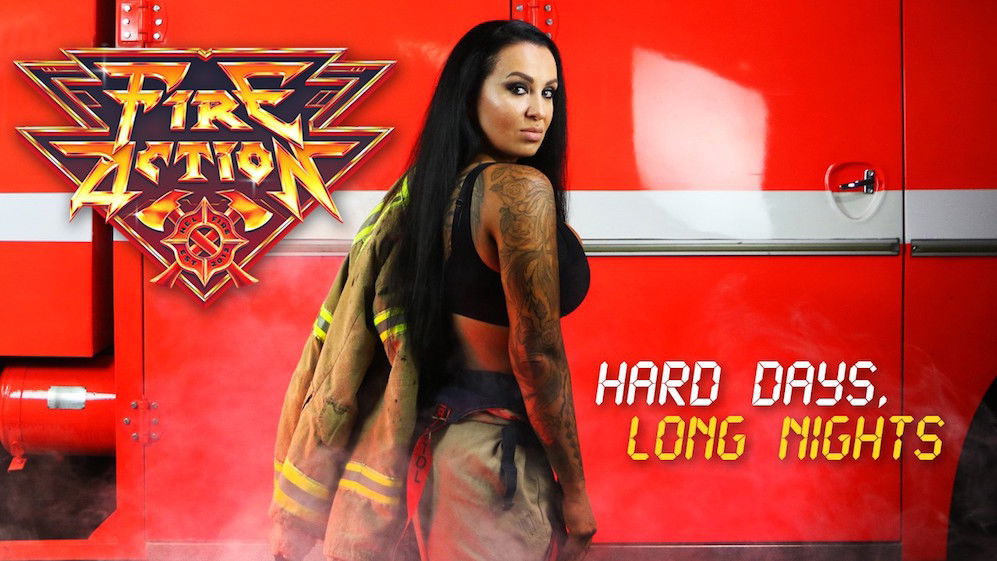 FIRE ACTION CONTACT:
https://www.facebook.com/Fireaction/

https://fireaction.bandcamp.com/
https://twitter.com/Fireactionband
https://www.instagram.com/Fireaction777/
fireactionband@gmail.com

➞ SUBSCRIBE to FIRE ACTION YouTube: https://www.youtube.com/channel/UCXOPlQcGEqDhOr-lQ8N7qUA