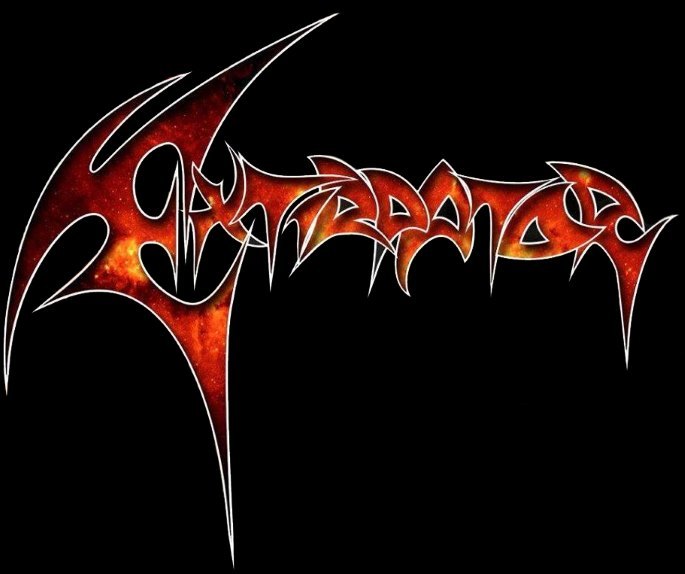 !!!THRASH METAL FROM ECUADOR!!!
We had a conversation with Daniel (Guitars / Vocals). Enjoy!
Welcome to the FILTHY DOGS OF METAL Webzine.
1. Tell us a few things about EXTIRPATOR (Members, Starting Year etc).
Extirpator is a thrash metal band from Ecuador.
It started as a solo project after the separation of the Uron band in 2013. The project began with the idea of composing unpublished songs in English that can break borders and be heard worldwide. This is how the first album entitled Fire in the hole (2017) was recorded; in the studies of Acute Ear Records with Daniel LLuvailla the only member of the band at that time.
Currently the band is made up of:
Dyo - drums
Omar - bass guitar
Daniel - guitar & voice
2. In 2017 you have released your album ''Fire in the Hole''. What was the Feedback from your audience as well as from the Press?
The album "Fire in the Hole" released in 2017 is the first album of the band that had a good reception by the foreign public, but not by the national public, was promoted by digital platforms such as YouTube, Facebook, Sound cloud with shipments of the discs to countries like Russia, Peru, Argentina, USA, France, Brazil and Germany as well as publications on web pages.
3. Label or DIY and why?
Of course, a record label would be ideal; however, resources are sometimes limited and force us to look for home studies.
4. Do you prefer Vinyl, Tape, CD or Digital Format and why is that?
I think that being a person who grew up with vinyl records and tapes, I would prefer something like that even though technology advances and we have to use it so that our music and its message reaches everywhere in the world.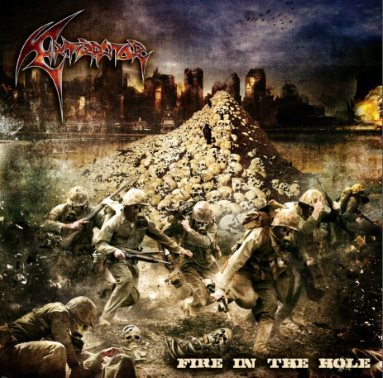 5. Your music style is Thrash Metal. Which are your main influences (Favourite Artists / Bands etc.)
The main influences of the band not only include thrash metal but also blues, heavy metal and death metal. Bands such as Slayer, Death, D.R.I, Mortal Sin, Violator, Tourniquet, Defiance, Coroner, Xentrix, Nuclear Assault, Testamet, Atrophy, Attomica among others. Mi favorita Testament.
6. Which things, do you think, a Band should sacrifice in order to succeed? Have you ever sacrificed anything in your life for a better future of your Band?
The passion for metal has kept us on this path since childhood; I think it is the case of many who have taken the metal flag to represent it. I think you have to sacrifice something for transmitting your message and that is worth it all over the world. Personally I have sacrificed time, money, women (laughs) all for metal.
7. Describe your ideal live show as a performance Band. Have you already experienced that?
Throughout my artistic career I have been able to experience many local shows where the size of the stage did not matter but the satisfaction of doing what I loved made a whole show of the concert.The ideal show would be to play in a concert where a lot of people attend on a stage with lots of lights and great sound. I have experienced it on a couple of occasions.
8. Which attributes, do you think, that a new Thrash Metal Band should have in order to gain identity and be unique?
I think a new thrash metal band should do an excellent job in composing their songs, performing on stage and possessing a resounding sound.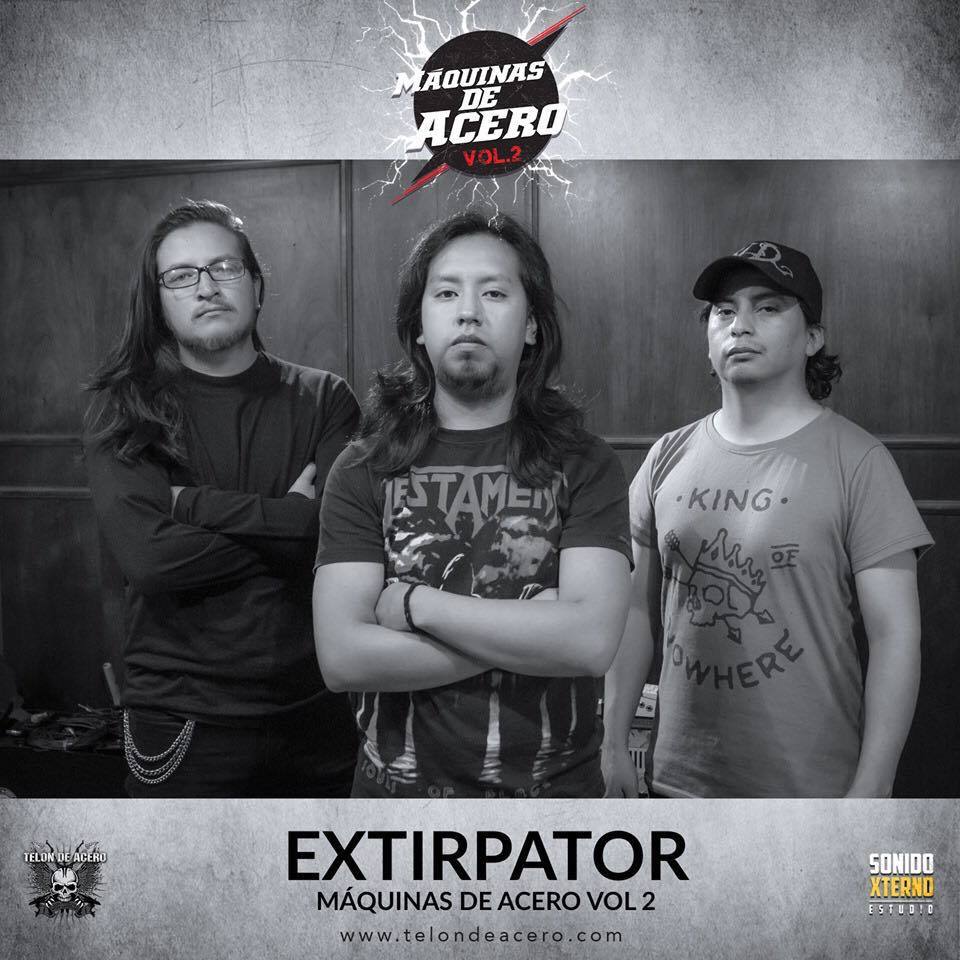 9. Do you believe that Bandcamp and other Digital Platforms help the new Thrash Metal Bands? Which, do you think, is the ideal way for a Band to promote its work?
Digital platforms have helped spread the discography of many bands in the world and Bandcamp is one of them. The ideal way to promote the work of a band is to allow it to reach many people with remuneration for their songs.
10. Tell us a few things about the New Underground Metal Scene in Ecuador (Bands, Fanzines, Webzines, Metal Clubs etc.)
The metal scene in Ecuador has grown and there are many bands that are embarking on this path with their own music because for a long time the Ecuadorian bands made covers of the most representative bands of the metal but that did not contribute much to our music developing. Nowadays media such as Telon de Acero and Steel Machines are means that help spread the work of new bands.
11. Do you know anything about the Hellenic Metal Scene?
To be honest I am not very aware of that but I will investigate.
12. What are your future plans?
We are preparing a new record material that we estimate will be released at the end of this 2020 and some of these songs will be published along with a video clip in a few more months.
13. Thank you very much for your time & Keep up the good work! The closure is yours.
Thank you for the interview. Keep supporting the metal bands so that our music never dies and more people can join this madness for metal.
By Steve the Filthy Dog.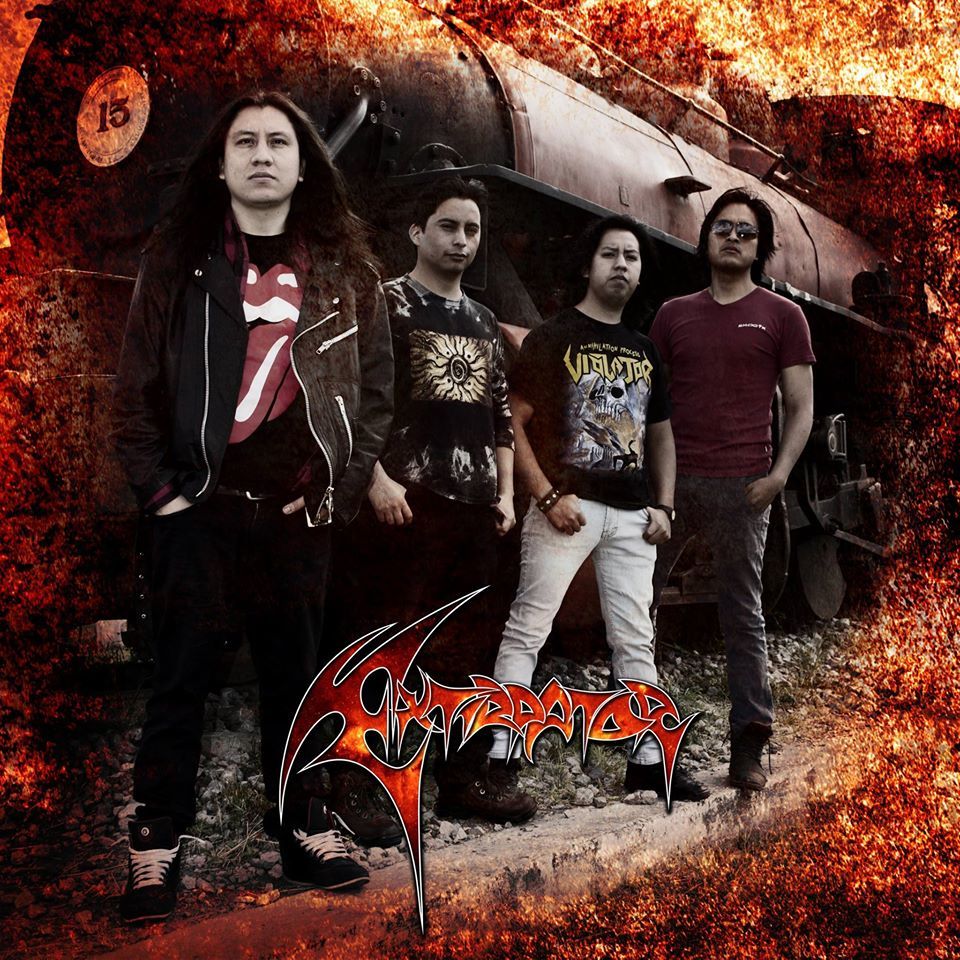 EXTIRPATOR CONTACT: