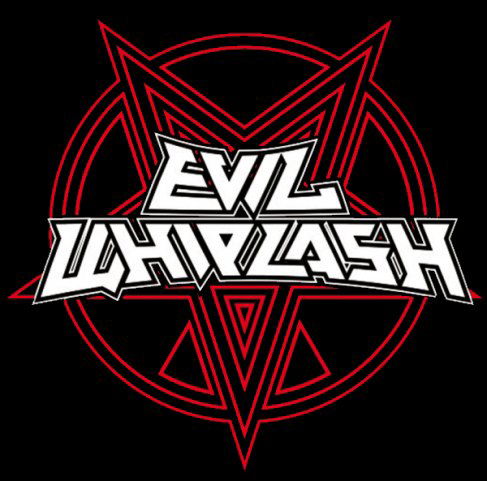 !!!COLOMBIAN THRASHING SPEED METAL!!!
EVIL WHIPLASH has been active in the Colombian Metal scene since 2004 and they have put out several releases edited by labels in various countries such as Germany, Ireland, Malaysia, Perϊ, Mexico, Colombia and Chile, this is their third studio album and most recent release, this album sound is not like the tipic plastic new sound full of triggers and modern and generic arrangements that fills the stores nowdays, this band creates their own raw and unique sound that is based on a mix of clasic tunes like thrash,heavy and speed metal with a very obscure lyric thematic creating some athmospheres that makes your soul feel like the journey through the lower hellish regions just begins, also they have been playing live shows in several important stages in Colombia, Ecuador, Perϊ, Bolivia and Chile being a consecrated underground metal band.
We had a conversation with Julian ''Metal'' Ruiz (Drums/Vocals).Enjoy!
Welcome to the FILTHY DOGS OF METAL Webzine.
1. Tell us a few things about EVIL WHIPLASH (Members, Starting Year etc).
We started years ago Jhon Jairo (bass), Ruben (guitars – voices), and I (Drums – voices), we have had several members, some have come and gone but we have always kept the 3 as main pieces in terms of musical composition and writing of lyrics.
2. You have recently released your album ''Ancient Magical Spells''. What is the feedback from your audience as well as from the press?
Until now it has been very well received among those who like our band, the Colombian CD edition is selling very well and the edition with our Mexican label Iron Blood & death corp is coming, there is also a tape edition for Colombia and a CD edition with the Peruvian label Gates Of Horror, so I think this album has been well received by the audience.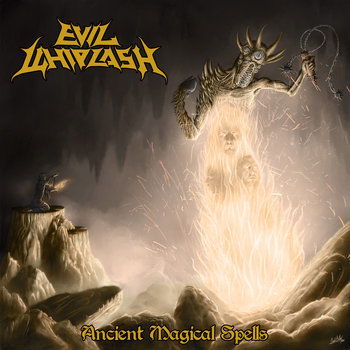 3. Label or DIY and why?
For this album we decided to make an edition with our own label because the copies that the labels have previously sent us sell very quickly and we run out of enough material to distribute adequately in Colombia, but we also like to have a label as support that helps in a Largest global distribution of our music, as long as the labels are serious and not just newbies who all they want is to trick young bands and in the end they don't even send them the right and fair percentage of copies, much less give them the right ones worldwide distribution, and there are many labels lately so leave the label work to those who have done it seriously and for many years.
4. Do you prefer Vinyl, Tape, CD or Digital Format and why is that?
Any format is fine, that will not change or improve or worsen what you already recorded in the studio, also in these times where everything is recorded digitally, because everything goes to a computer even some bands sample their drums and there is no one that he is actually playing them, it does not make sense to pretend that what was recorded digitally is printed in an analogous format like vinyl or tape, but for a matter of nostalgia (perhaps a current fashion) and because it looks beautiful it is very good tape and vinyl, but it is not really our ambition that our music comes out in any special format, that will not change how we sound and how our songs are composed.
5. Your music style is Black/Thrash Metal. Which are your main influences (Favourite Artists / Bands etc.)
Well, we think we play a kind of thrash with speed and heavy metal with a dark atmosphere and lyrics, but each person who listens to our music defines it differently, the truth is that each of us who compose (Jhon, Ruben, Julian) have very different taste in terms of rock and metal, we not only listen to a genre or a single band, the range of bands and genres that rock and metal offers are endless so each one goes his own search in terms of music, so I think our influences are a lot of rock an metal.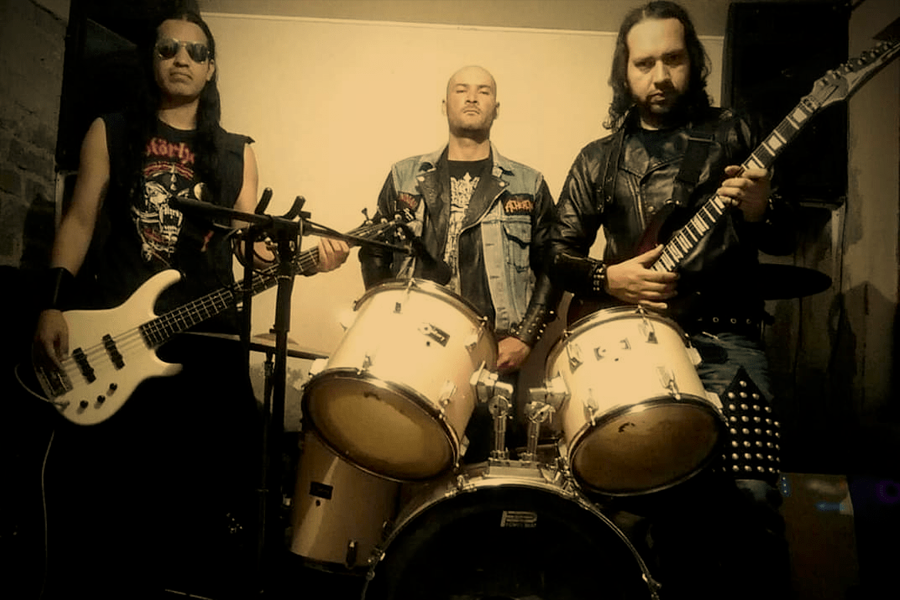 6. Which things, do you think, a Band should sacrifice in order to succeed? Have you ever sacrificed anything in your life for a better future of your Band?
Sacrifice is a very extreme term, I would say choosing between doing something else or doing metal, of course we have stopped doing many other things because we are dedicated to our band which is one of our priorities in our lives, it is what we choose to do and we want to do well.
7. Describe your ideal live show as a performance Band. Have you already experienced that?
Playing live is always a great experience wherever it is, we have played on many stages in Colombia, Ecuador, Peru, Bolivia and Chile and for us each show is as important as the previous one and how the next one will be, we really love to play live and it's always great to have the chance to do it.
8. Which attributes, do you think, that a new Black/Thrash Metal Band should have in order to gain identity and be unique?
I do not know if there is a magic formula for that, but it is very important not to try to imitate other bands or less to copy them, just to create what you feel and try to express it in the most authentic way possible and adapt it to the style of music you intend to play, also listen to a lot of music to be attentive to not fall into plagiarism.
9. Do you believe that Bandcamp and other Digital Platforms help the new Black/Thrash Metal Bands? Which, do you think, is the ideal way for a Band to promote its work?
In this digital age everything helps to promote your music, the important thing is to have something good to promote, otherwise nothing will make others interested in your work, the best way to promote your work is by doing a good job.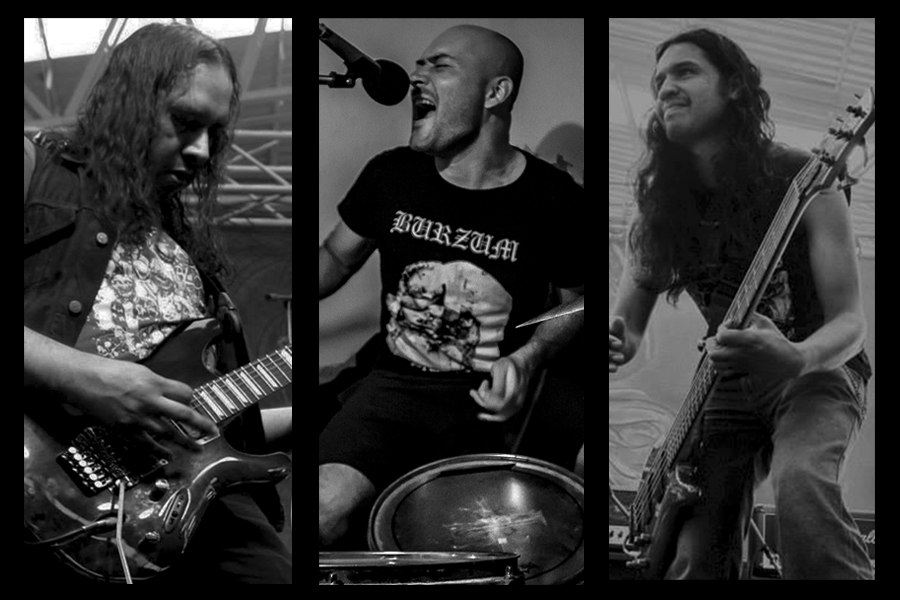 10. Tell us a few things about the New Underground Metal Scene in Colombia (Bands, Fanzines, Webzines, Metal Clubs etc.)
In Colombia lately a union movement between metalheads and between bands has been brewing (something very good), well there have also been many new bands that are much better than the previous ones to my taste, besides that there are a greater number of zines, web zines and others, so I think a pot that has been simmering for years is starting to boil and it is time for it to overflow.
11. Do you know anything about the Hellenic Metal Scene?
Yes I love and raise as metalhead listen bands as Zemial, Varathron, Rotting Christ, Necromantia, Thou Art Lord, RavenCult.
12. What are your future plans?
Continue what we left before this situation of the pandemic, I mean to promote this album with live shows and maybe another tour of South America, later maybe record an ep and continue on our crusade for our band and our music.
13. Thank you very much for your time & Keep up the good work! The closure is yours.
Thanks to you for your interest in Evil Whiplash and our music, a brotherly hug to the entire Hellenic metal scene and to your readers from Colombia.
By Steve the Filthy Dog.
EVIL WHIPLASH CONTACT:
https://evilwhiplash.bandcamp.com/
https://www.facebook.com/evilwhiplash