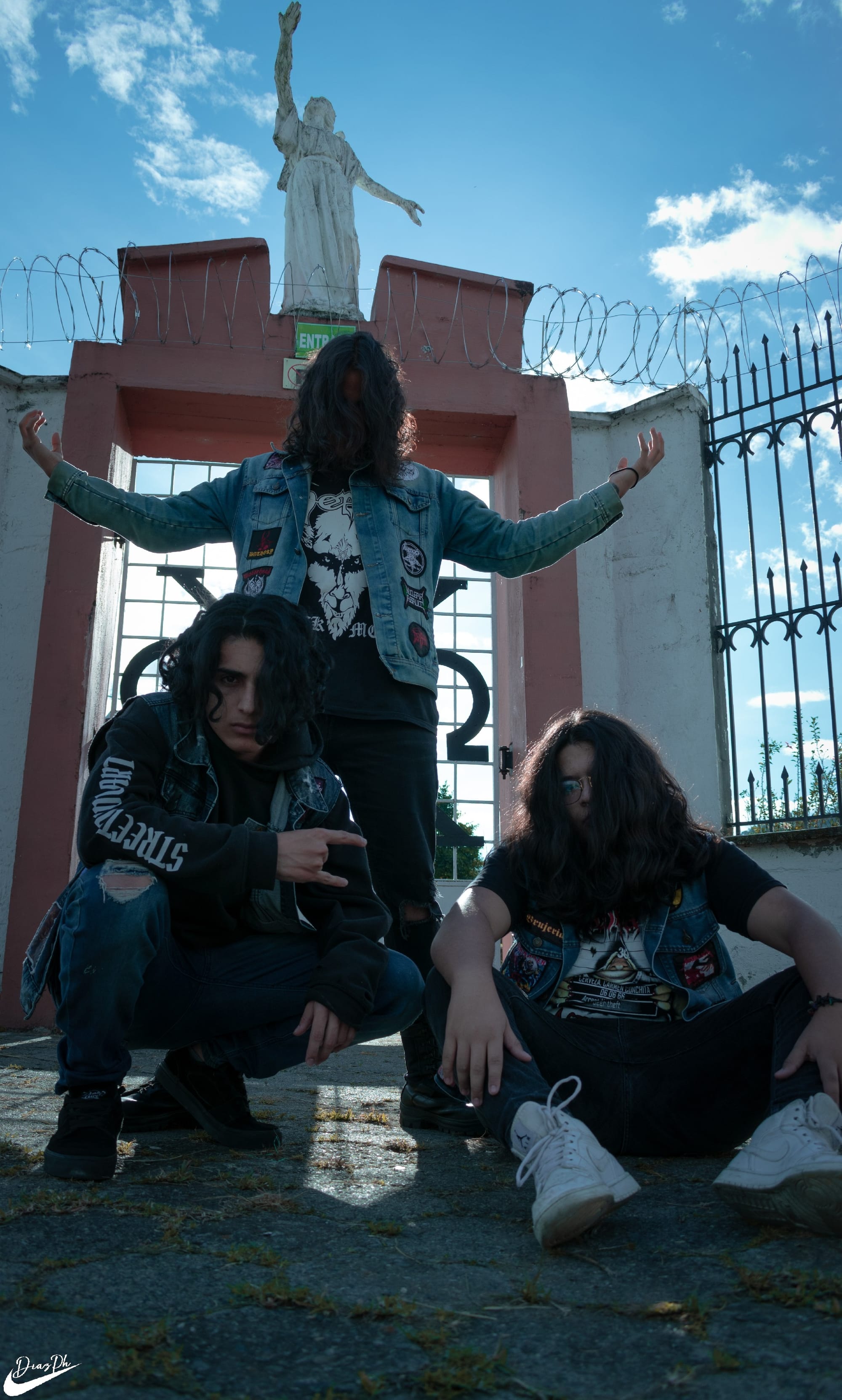 !!!BLACK/THRASH METAL FROM COLOMBIA!!!
Welcome to the FILTHY DOGS OF METAL Webzine.
Tell us a few things about EVIL STRIKE (Members, Starting Year etc).
Evil Strike, was born in Villamaría / Caldas in 2018, with 5 members as a project to have fun, spend time with friends and make music. A year later the original members Mateo García (Bass / Chorus) and Santiago Giraldo (Guitar / Vocal) decide that Evil Strike deserves to be put on stage and I manage to bring their aggressive sound, forceful lyrics and their compositions full of fury to the ears. of lovers of good metal. After this the number of members in Evil Strike reduced to 3 members and the drummer (Andrés Gallego) was changed. At the same time it was tried to integrate a vocalist, however there was very little understanding with him on the part of the other members, so it was chosen because Santiago will remain as main vocalist and Mateo as chorus.
You have recently released your demo ''Dehumanized''. What is the feedback from your audience as well as from the press?
Regarding the little recognition that Evil Strike has in the scene, it was very good, since our demo has more than 500 views, this means that we are opening a field in the underground scene and we are making ourselves known.
Label or DIY and why?
All of our recordings have been made at home, due to our young age we do not have a stable source of income, therefore Santiago (Guitarist / Vocalist) in a self-taught way decided to learn about recording, mixing and mastering music.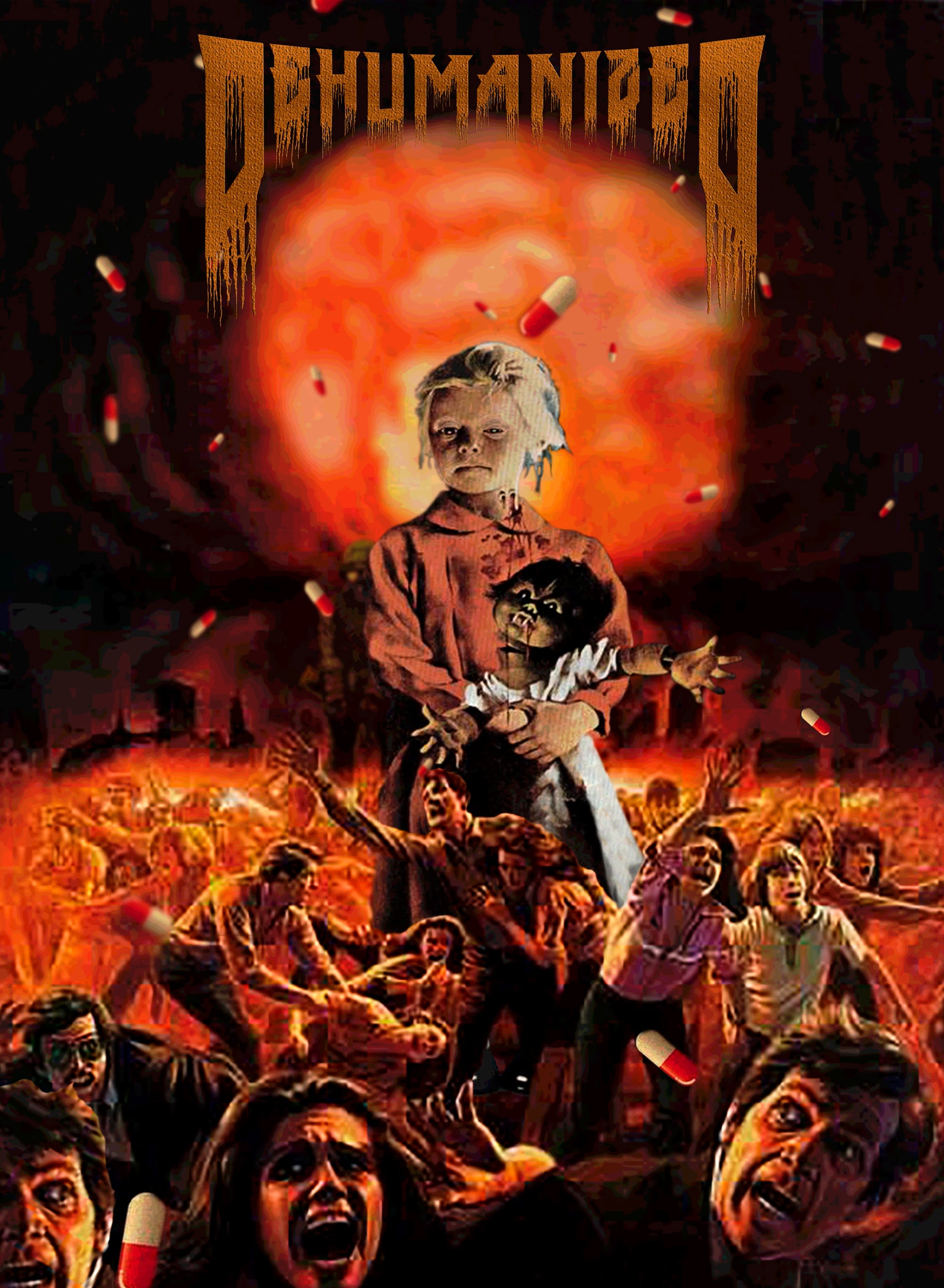 Do you prefer Vinyl, Tape, CD or Digital Format and why is that?
We prefer digital format, since it is easier for listeners to listen and share our music, in the same way we do not discard the physical material, because it has a more sentimental value.
Your music style is Black/Thrash Metal. Which are your main influences (Favourite Artists / Bands etc.)
It all started thanks to a friend showing us a band called Hellion, and when we saw the young age of the members, we were influenced by them.The music we make today is not influenced by specific bands, but by the diversity of tastes in Evil Strike, although there are bands that match everyone's tastes such as: Possessed, Motorhead, Tankard, Violator, ETC, They are not the ones who totally influence the music that is made.
Which things, do you think, a Band should sacrifice in order to succeed? Have you ever sacrificed anything in your life for a better future of your Band?
Discipline, perseverance, and love for this cursed and infernal sound.We have sacrificed time with our families, friends, couples, we have put the band above many things. We have also invested money in rehearsals, poorly made recordings, and photographs. But, it is not something that affects us since the band is something that we are passionate about.
Describe your ideal live show as a performance Band. Have you already experienced that?
Our ideal show would be one in which Evil Strike was the main band, in addition to that, there are many people full of euphoria and the adrenaline flows in the place.
Which attributes, do you think, that a new Black/Thrash Metal Band should have in order to gain identity and be unique?
A Thrash / Black Metal band, or any artist / band, should focus more on their own sound and innovate, without neglecting influences, but without copying from them.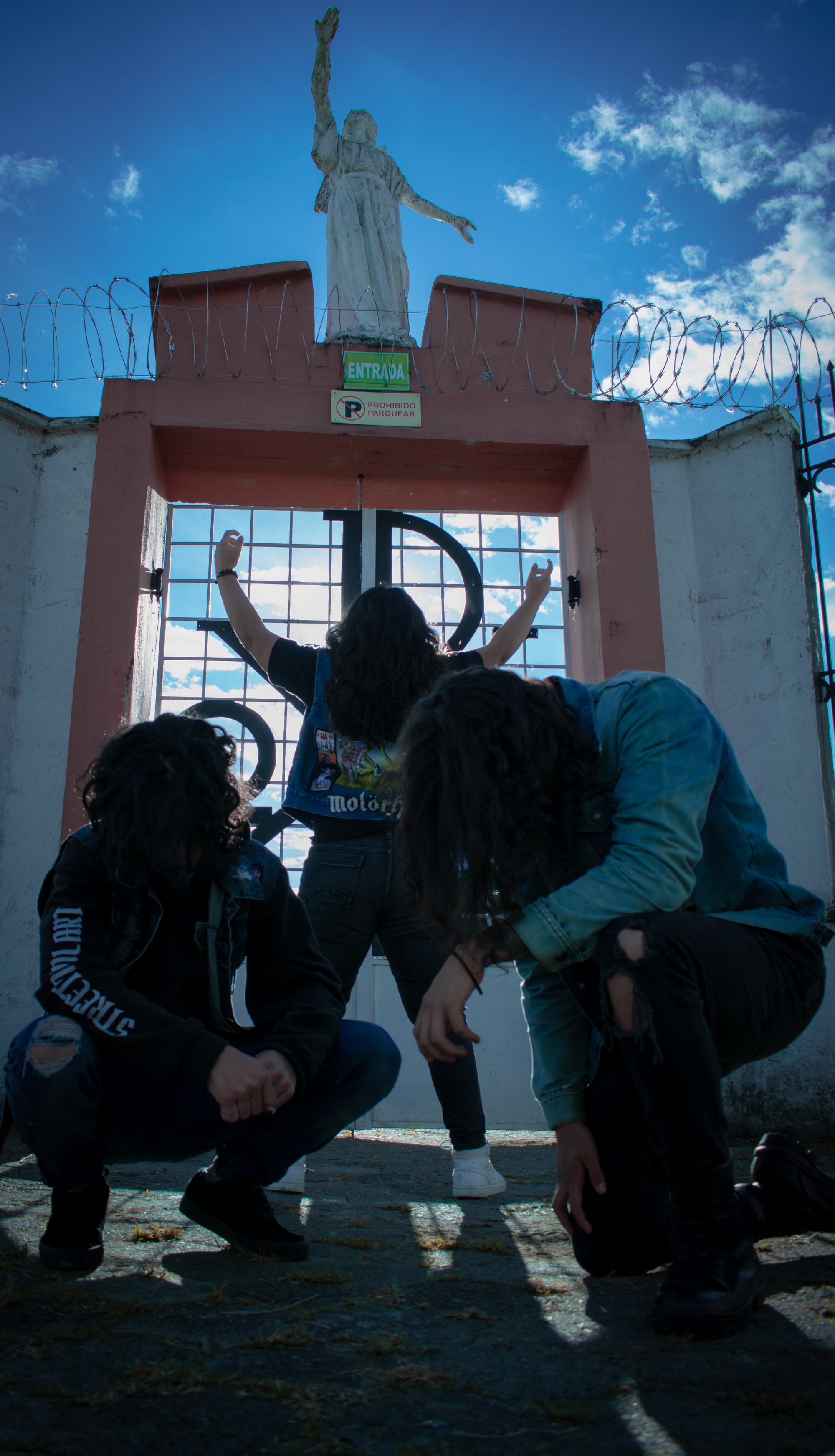 Do you believe that Bandcamp and other Digital Platforms help the new Black/Thrash Bands? Which, do you think, is the ideal way for a Band to promote its work?
Bandcamp and other platforms help bands to be discovered more easily, although they would be nothing without the listeners, since they are the ones who immerse themselves in the underground and look for new sounds.Any platform where artists can be easily heard is perfect.
Tell us a few things about the New Underground Metal Scene in Colombia (Bands, Fanzines, Webzines, Metal Clubs etc.)
The scene is supported, but there is no room for new bands, although this concept has changed a bit and they are opening up more to the new generation, in terms of fanzine and the rest there are very few, and something to highlight is that they are always looking for new bands to support.
Do you know anything about the Hellenic Metal Scene?
The truth is that we do not have any knowledge about what this is.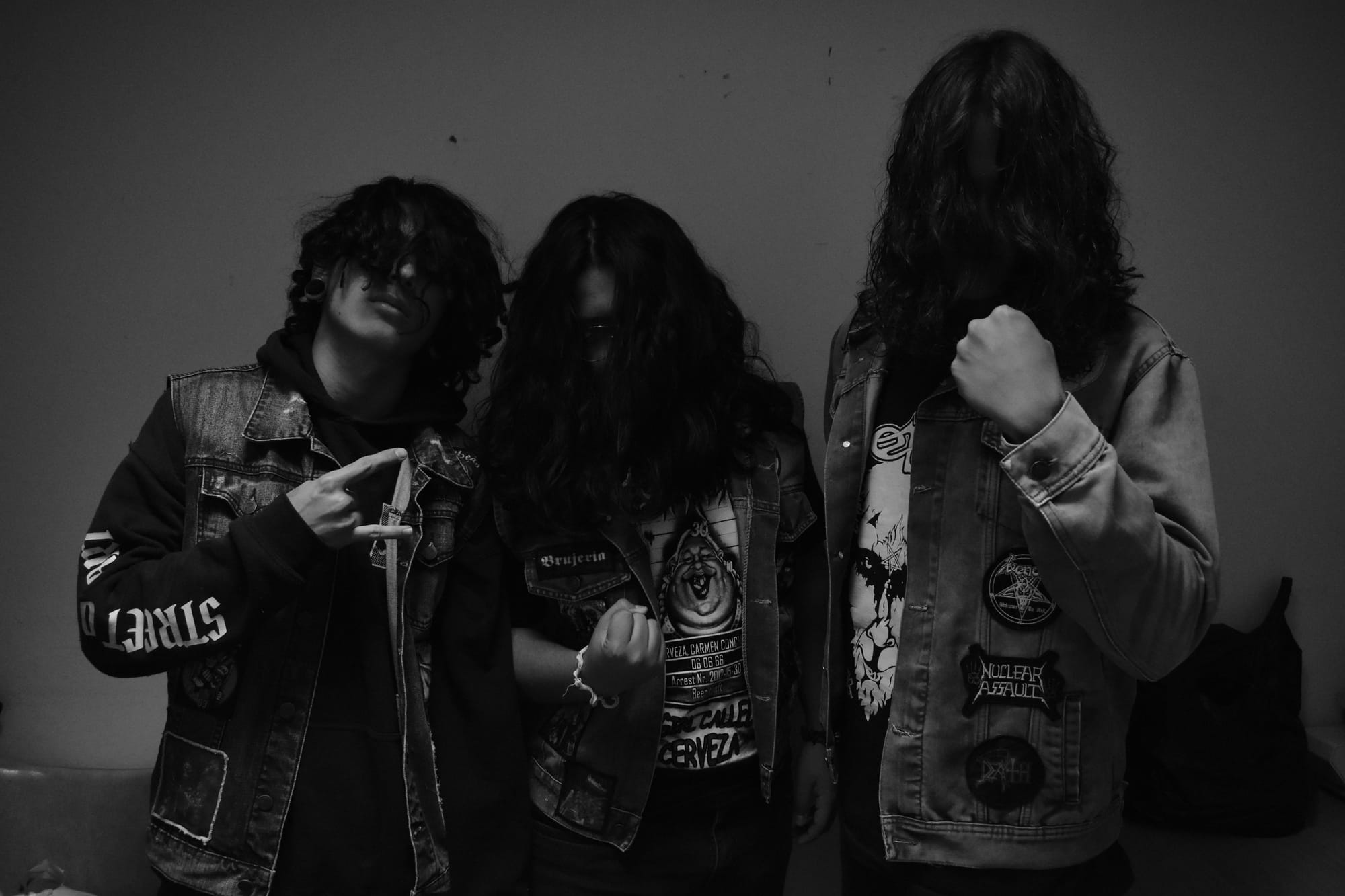 What are your future plans?
Releasing our Dehumanized LP as soon as possible, also releasing our Split with the band Baphometron, a band that has earned the respect of the black metal scene in Manizales and has been in the scene for more than 20 years.It is also in our plans to play as much as possible.
Thank you very much for your time & Keep up the good work! The closure is yours.
Many thanks to Filthy Dogs Of Metal for supporting the underground and making our music known, we send the best energies to all who read this, it is because of you that this continues.
By Steve the Filthy Dog.
EVIL STRIKE CONTACT:
https://evilstrike.bandcamp.com/releases