!!!CANADIAN PROGRESSIVE METAL!!!
We had a conversation with Lewis (Vocals / Guitars / Bouzouki). Enjoy!
Welcome to the FILTHY DOGS OF METAL Webzine.
Tell us a few things about ENOSIS (Members, Starting Year etc).
Enosis grew out of a solo project of mine. I released 2 EPs, in 2014 and 2016, as a solo artist with no intentions of ever playing live. When the lockdown hit and I wasn't able to attend any concerts, I realized that I had to get a live lineup going. I had no idea how long the lockdown could last. It made me intent on having a fully-functioning band ready to go whenever the lockdown was lifted. I brought Stile Theriault and Brett Seaton onboard, both of whom I had previously played with in other projects. We renamed the project Enosis in 2020 and found our bassist, Trystin Stobbart the following year.
You have recently released your EP ''Beneath Ancient Light''. What is the feedback from your audience as well as from the press?
The feedback has been positive, especially live! We've added a lot of new things to the live versions of the songs to keep it surprising. There's a wide variety of sounds in all our releases so different people connect with different things. Some like the heavier, more death metal stuff like "Barren Earth", others like the proggier/melodic stuff like "Otan Svinei to Keri" and still others enjoy the bouzouki-playing. I'm very pleased to have people coming to us from a wide spectrum of musical backgrounds.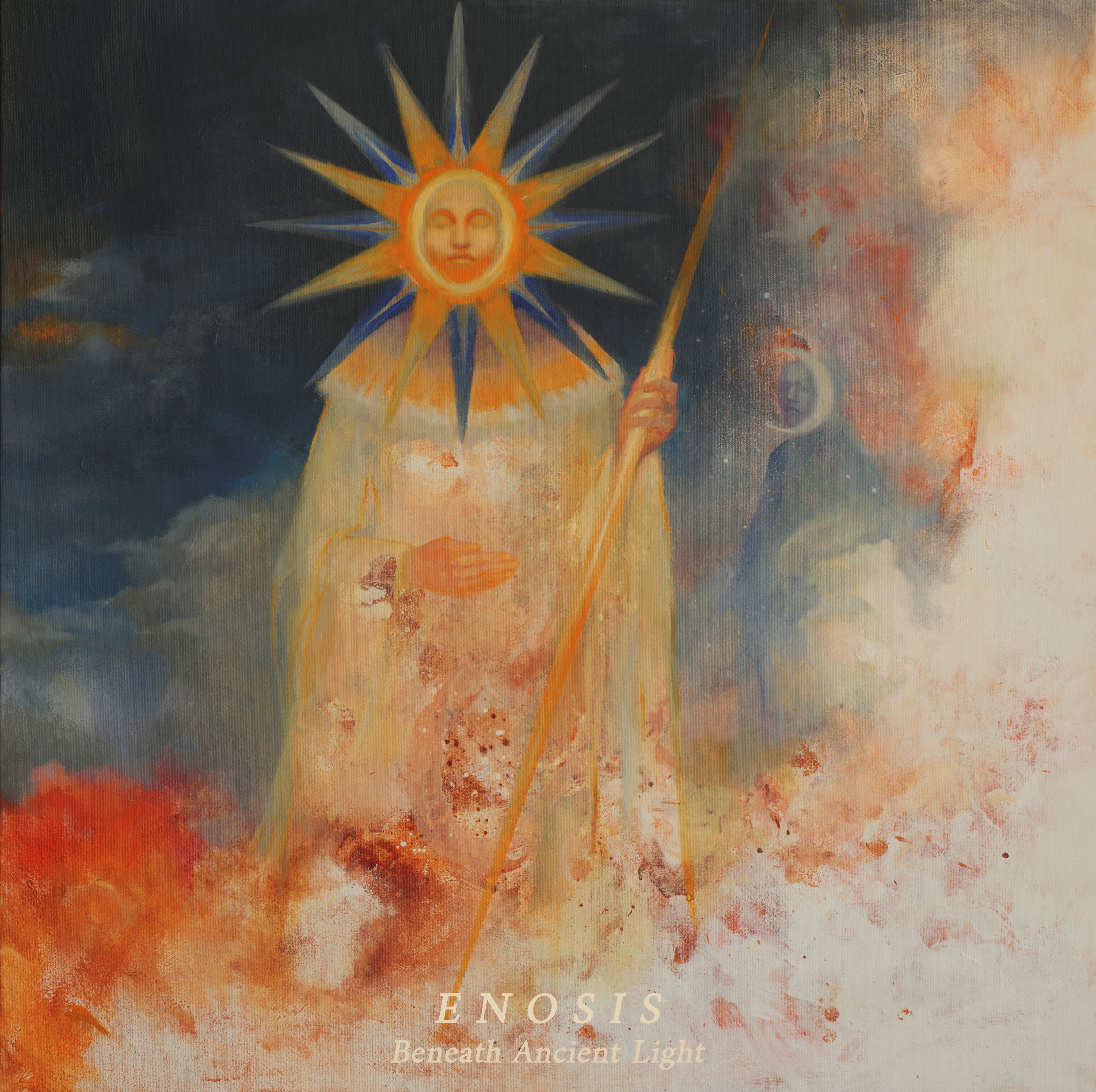 Label or DIY and why?
We are currently independent/DIY. It's working out well for us so far! We aren't at all opposed to being on a label if it's a good fit that doesn't require us to change our sound.
Is there any funny or weird story from the recordings or from your live shows that you would like to share with us?
When we were recording our single "Quantify the Soul" we had a feline disaster. Our roommate's cat, Abigail (named for the King Diamond album of course), jumped onto the keyboard and somehow deleted everything, even the backup! We have no idea how it happened and we were devastated. We started over and I think the song actually turned out better than the original version. Maybe Abigail was letting us know she didn't like the original version!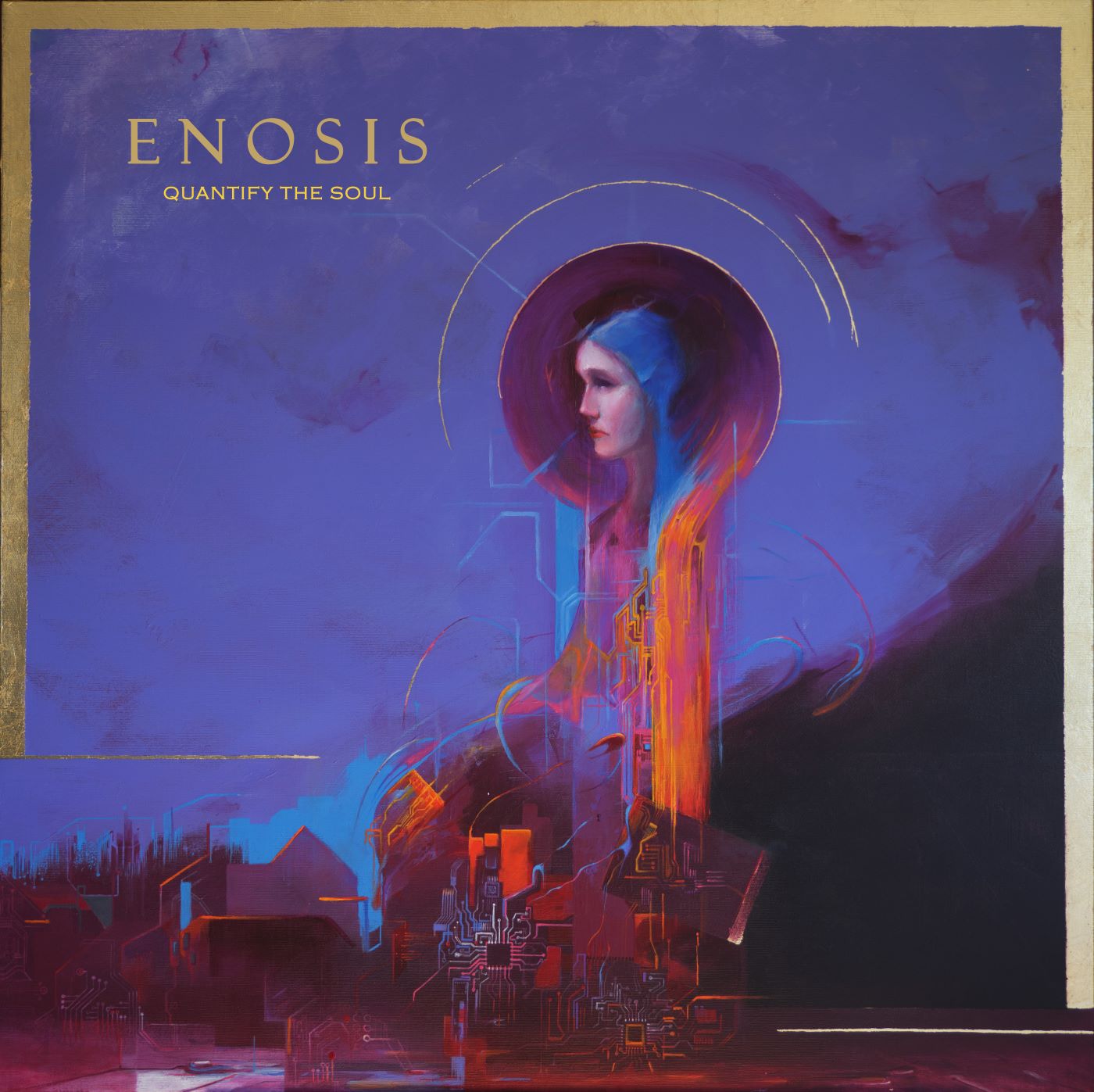 Do you prefer Vinyl, Tape, CD or Digital Format and why is that?
We all have/listen to music on all those formats. Personally, I'm a CD guy. I grew up with that medium and it has sentimental value to me. I'm hoping that the tape/vinyl renaissance will eventually grow to include CDs more! I remember arranging my hundreds of CDs on the floor in different arrangements (alphabetically, genre, release date, colour) and just admiring the art. Vinyl scores a lot of points for being such a physical, tactile experience and showcasing album artwork far better than any other format. Album art is extremely important. Digital is convenient, especially for walking and driving, but it has far less soul. The temptation to skip tracks or listen to an album out of order is always there.
Your music style is Progressive Metal. Which are your main influences (Favourite Artists / Bands etc.)
There's a bit of everything in the mix. There are some more clear modern prog metal influences like Gojira, Opeth, and Mastodon, but we are also fans of more traditional metal bands like Mercyful Fate, Black Sabbath, and Judas Priest. A lot of the old school influence comes out in things like harmonized solos (Quantify the Soul, Otan Svinei to Keri, and Cranes Over Everest use these a lot!) and our melodic sensibility. We try to find a balance between old and new. A few other bands I'd cite as influences are Agalloch, Black Crown Initiate, and Edge of Sanity (anything Dan Swano touches is gold!)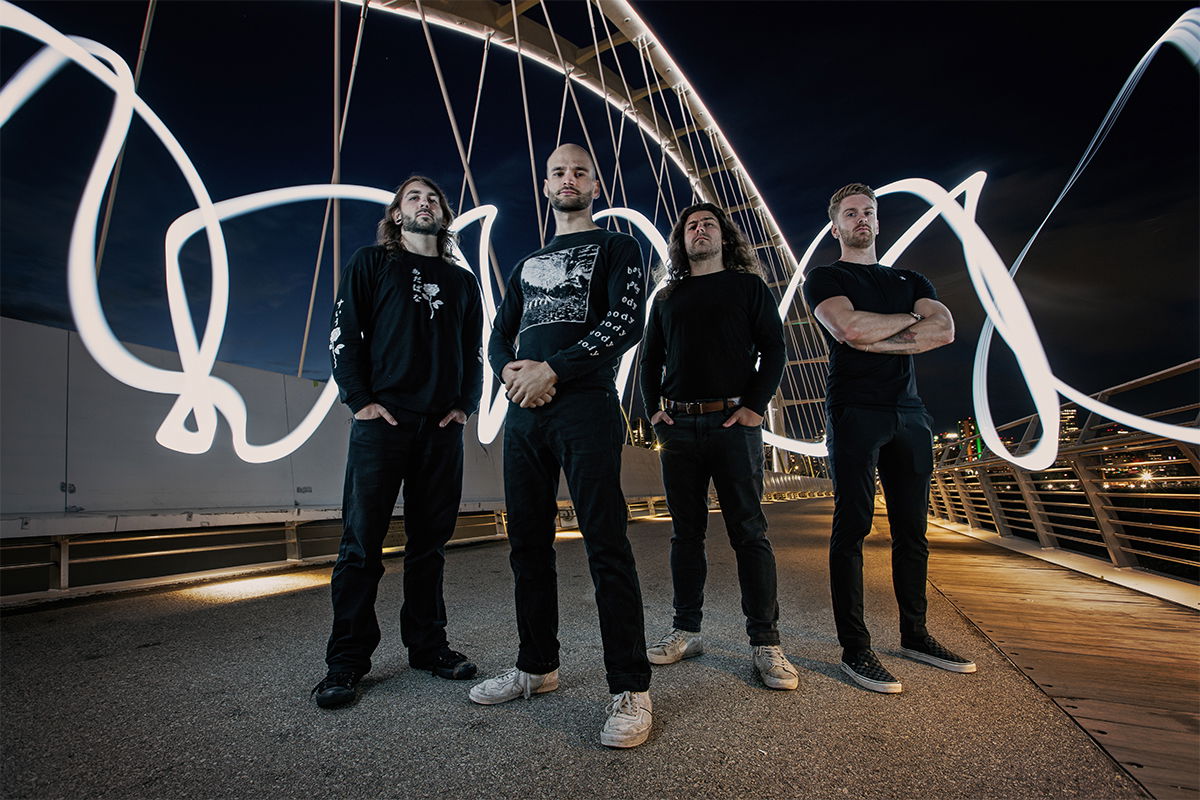 Which things do you think a band should sacrifice in order to succeed? Have you ever sacrificed anything in your life for a better future for your band?
There are the obvious sacrifices like money and time, though these feel like worthwhile investments if you love what you're doing.
Describe your ideal live show as a performance band. Have you already experienced that?
Each time I have an ideal performance goal, we meet it and I have to set a new one! Last year it was simply playing our first show. Then it was playing the big venues in our city of Edmonton (Starlite Room, Rendezvous, etc.) Our most recent live goal was to open for a bigger band that we all love and we did just that on Halloween when we opened for Ne Obliviscaris. I think the next big ideal would be to play in further parts of Canada, the US, and eventually overseas in Europe. Greece would be amazing so I can try out some of my Greek on stage!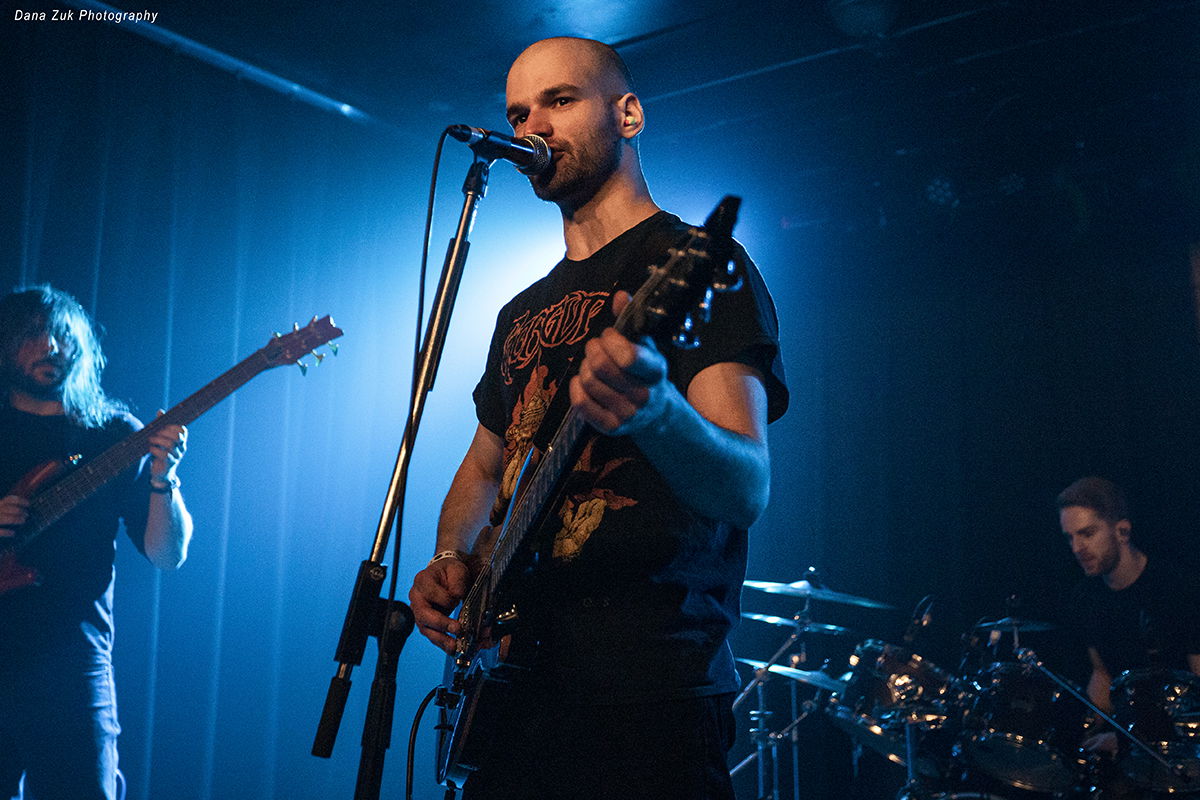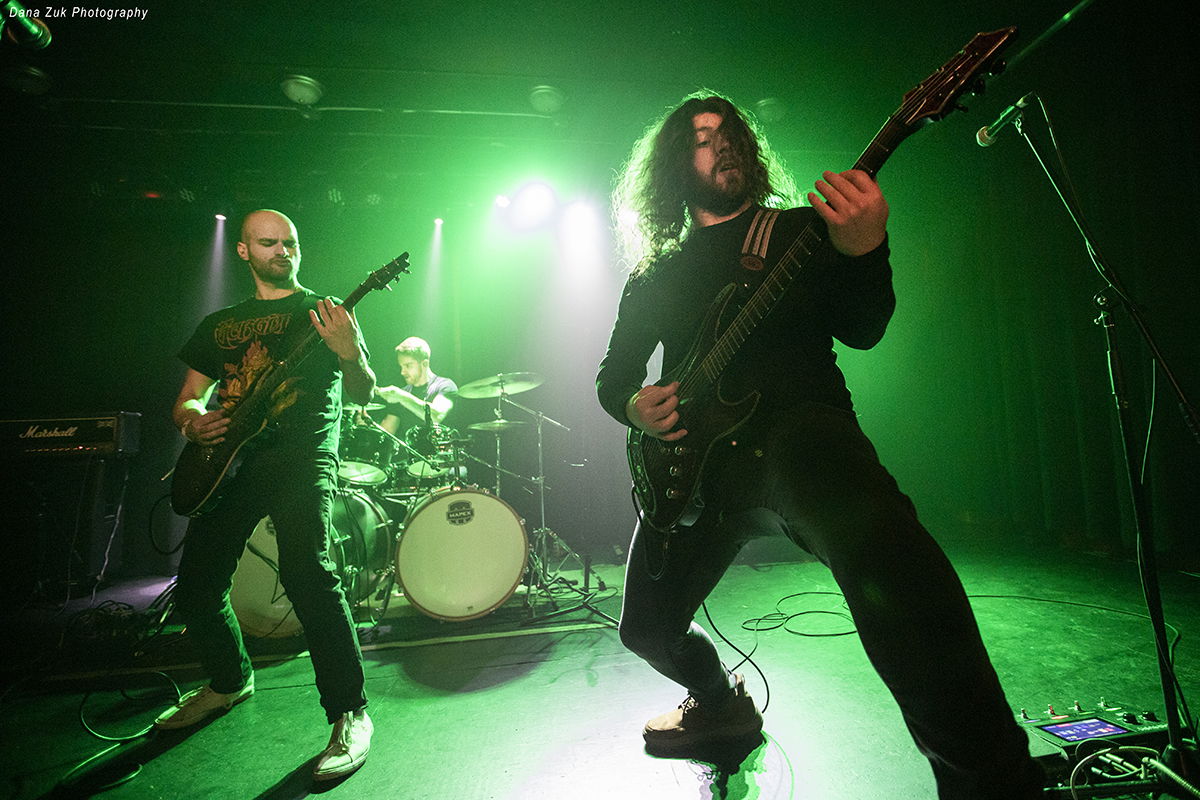 What attributes do you think that a new Heavy Metal Band should have in order to gain identity and be unique?
The aforementioned mix of new and old is important to me. I love when a band has a unique sound, but still with clear influences from a broad range of metal. I don't want to hear a band that sounds completely divorced from tradition just as much as I don't want to hear a band that recreates old sounds without adding anything new. Artists should be in dialogue with what came before and what is current. And don't cheap out on album art! Have a clear vision with it and work with an artist you trust and respect. AI art or cheap digital art may be economical but it's the first thing people notice about your band. We've worked with the same artist (Mors Ultima Ratio Art) for all of our Enosis releases and couldn't be happier.
Do you believe that Digital Platforms help the new Heavy Metal Bands? Which, do you think, is the ideal way for a band to promote its work?
While you of course need to have your online presence, it seems that the old method of building relationships and a fanbase person-to-person is just as important as ever. When we have an audience member who really connects with one of our songs, they'll often want to chat with us about it. That one interaction is far more important and meaningful than any social media post.
Do you see any differences between the Canadian Metal Market & the EU Metal Market (Labels, Bands, Fans etc)?
The internet has definitely made things more similar but I still think there are strong regional sounds and tastes. Power metal and black metal still seem like more European genres, despite many great power and black metal bands coming from Canada, the US, and elsewhere. The tricky thing with Canada is the isolation. It's hard to catch a show in another city (let alone another province or country) simply because of the distance. I think this keeps metal a little more niche in Canada than in Europe. Nonetheless, there are still tonnes of great metal bands bubbling under the surface here. I'm confident many will break through given enough time.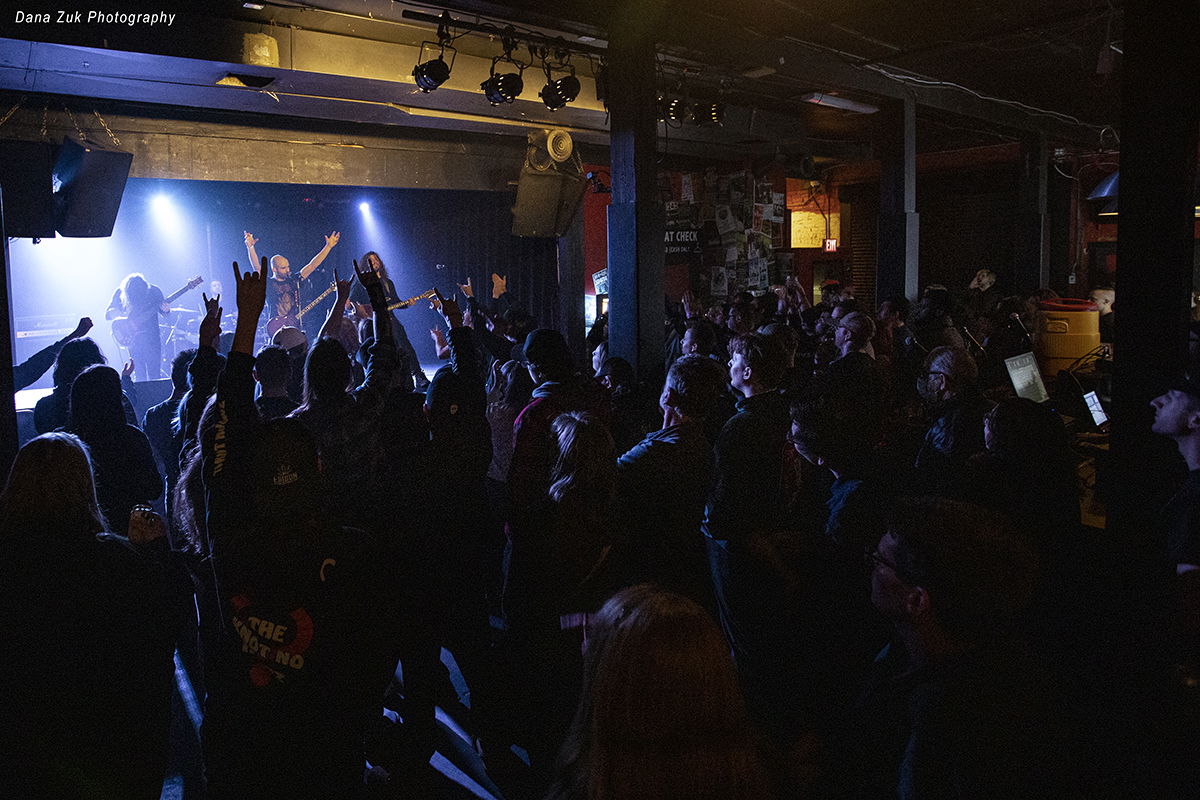 Tell us a few things about the New Underground Metal Scene in Edmonton, Alberta (Bands, Fanzines, Webzines, Metal Clubs etc.)
A few of my Edmonton favourites are Fall of Earth, Rising Sun, Tower Hill, and Valyria. These are all bands that I feel share a strong knack for tight songwriting, catchy hooks, and eclecticism. Striker is also a great band for anyone into traditional metal.
Do you know anything about the Hellenic Metal Scene?
I know Greece has an extraordinarily high number of metal bands for its small population. Greek black metal is a particularly notable export. Spectral Lore has been a favourite of mine lately. When I was last in Greece in 2016, I was hoping to catch some shows but it didn't line up. I had too many family members to visit! I believe I was at a panagiri the same day as a concert I wanted to check out.
The last 3 years, worldwide in the world, we have faced many dark, strange & new situations in our everyday life (covid, lock-down etc.) Did all of this affect you positively or negatively?
The lockdown was a pretty negative experience overall so I'd rather try and focus on the few positives from it. It gave me a lot of time to reflect on what I wanted to do with music. Isolation gave me the urge to play live after years of studio projects. I honed my guitar-playing and songwriting skills while stuck at home.
What are your future plans?
We are currently working on an EP called "Cosmogony" in memory of my mother. The songs are all written so we are just working on the recording. We expect a release date in the first half of 2024. Hopefully we'll get some traction with it and play to some new audiences!
Thank you very much for your time & keep up the good work! The closure is yours.
Efharisto para poli! Readers can follow us on Instagram at: enosistheband or our Bandcamp at enosisband.bandcamp.com
By Steve the Filthy Dog.