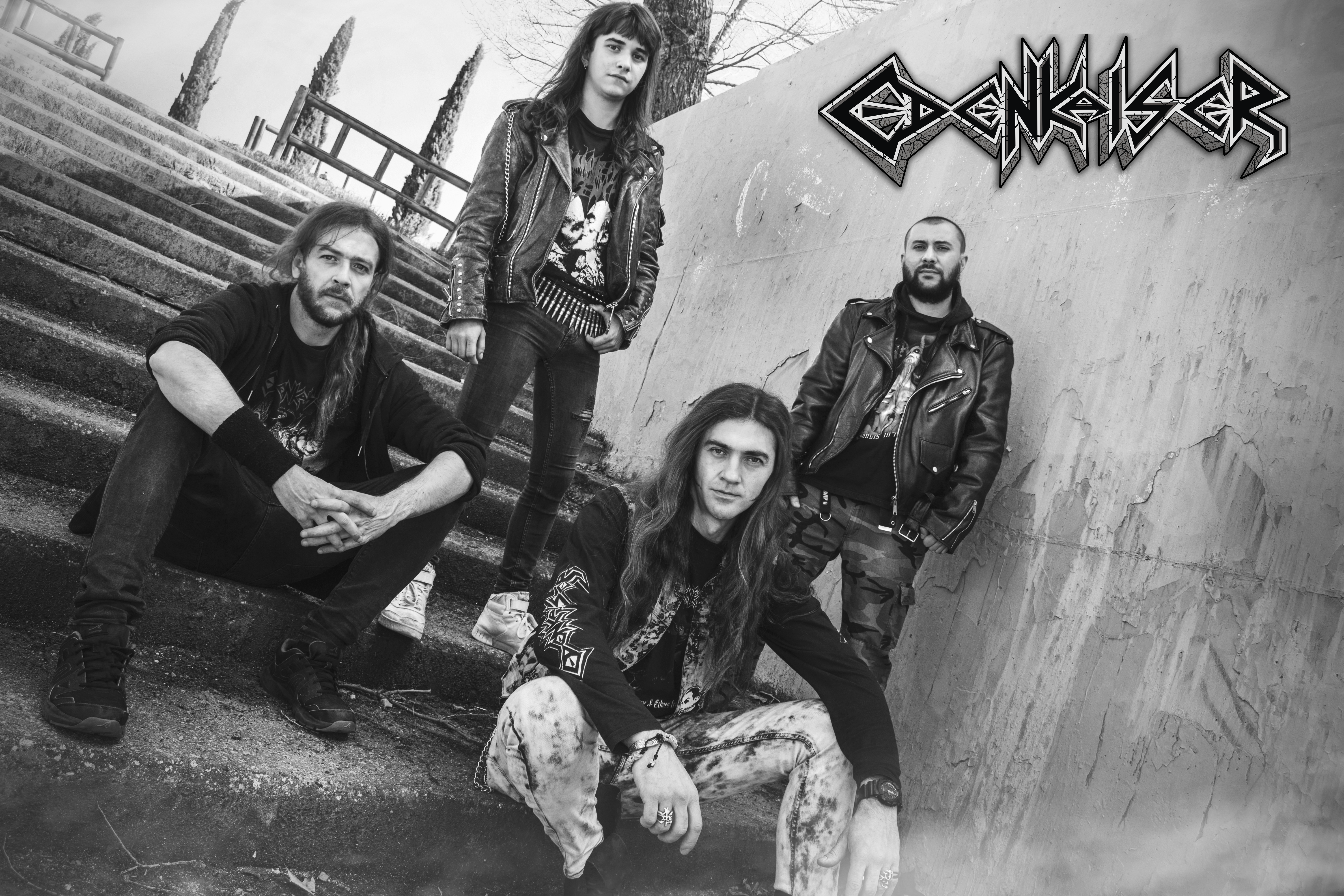 !!!BLACK/THRASH METAL FROM SPAIN!!!
We had a conversation with Häwkmoon (Guitars). Enjoy!
Welcome to the FILTHY DOGS OF METAL Webzine.
Tell us a few things about EDENKAISER (Members, Starting Year etc).
First of all, thank you very much for the opportunity that you give us Stavros. And greetings to Filthy Dog readers. I am Häwkmoon (guitars and founder). Edenkaiser was officially founded in 2009 through a demo called "Into the Eternal War". Before releasing our first EP "Doomsday Juggernaut" we participated in a tribute to the band Vomitory with the song "Inferno". At that time we played with bands like Tankard, Noctem, Asphyx, Morphium, Coprolith, or Kirkebrann. During our first two albums we had the vocal collaborations of people like Tony "Demolition Man" Dolan in "Hail to the Godslayer" (Venom, Venom Inc, Atomkraft ...) or Sechtdamon in "Enter Mephisto" (Zyklon, Emperor, Odium, 1349 ...). From there we have edited four more jobs to the current Fleshdozer Dimension.

You have recently released your album ''Fleshdozer Dimension''. What is the feedback from your audience as well as from the press?
The album was released at the end of October a few days ago. The reaction from our audience has been really positive. They liked the work and it has continued to seem fierce. Tracks like "The Eye of the Blind" (of which we have made a video) "Dawn of the Forgotten", "Suburbia" or "Slay de Icon" have been favorites. Also the artwork has been liked a lot. But it's still too early to figure out what to expect.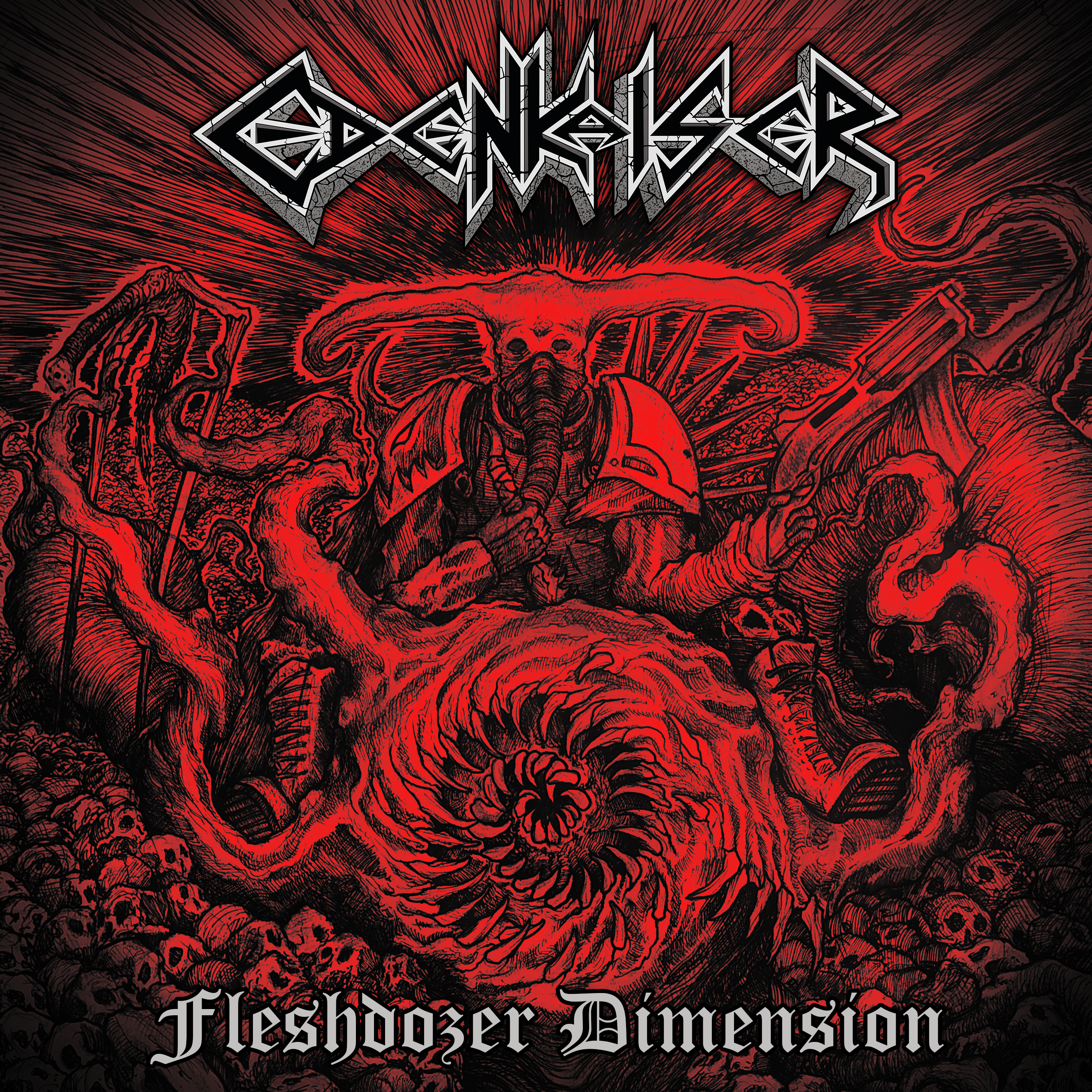 Label or DIY and why?
The album has been edited by Arkhlön Productions, which is an independent label with which we self-publish and edit some friendly bands. Nowadays I consider that it is better to self-publish and decide everything absolutely than to belong to a label with which you do not get any benefit today.
Do you prefer Vinyl, Tape, CD or Digital Format and why is that?
I actually love all formats. They all have good and bad points. The CD and the tape remind me of my teenage days. and vinyl has quite a special magic. And through new technologies unknown bands can make themselves known in other parts of the world. Something that years ago would have been impossible or very difficult. All four are great.
Your music style is Black/Thrash Metal. Which are your main influences (Favourite Artists / Bands etc.)
Edenkaiser has many influences. Besides drugs and alcohol (haha). Now seriously. Bands like Celtic Frost, Voivod, old Sepultura, Venom, Immortal, Slayer, Lord Belial, Marduk, Kreator, Ancient Rites ... can be said to have influenced us. Even with the new line-up we have still been able to collect more influences like industrial metal or some death metal. Even so, all Edenkaiser's songs are influenced by the four great genres in metal (Heavy, Thrash, Death, Black).
Which things, do you think, a Band should sacrifice in order to succeed? Have you ever sacrificed anything in your life for a better future of your Band?
I think every band should be willing to sacrifice a lot and lose a lot for the love of the genre. Being in an underground band can cost you personal relationships, long-lasting feuds, tensions, jobs. But in the final hour the music always gives you a reward. It is clear that I would not refuse to be a band with the same success as Metallica but if that had to cost me my musical integrity I would stay as I am. For me, Edenkaiser's music has already been a success because the musicians who create it and our close people love it as well.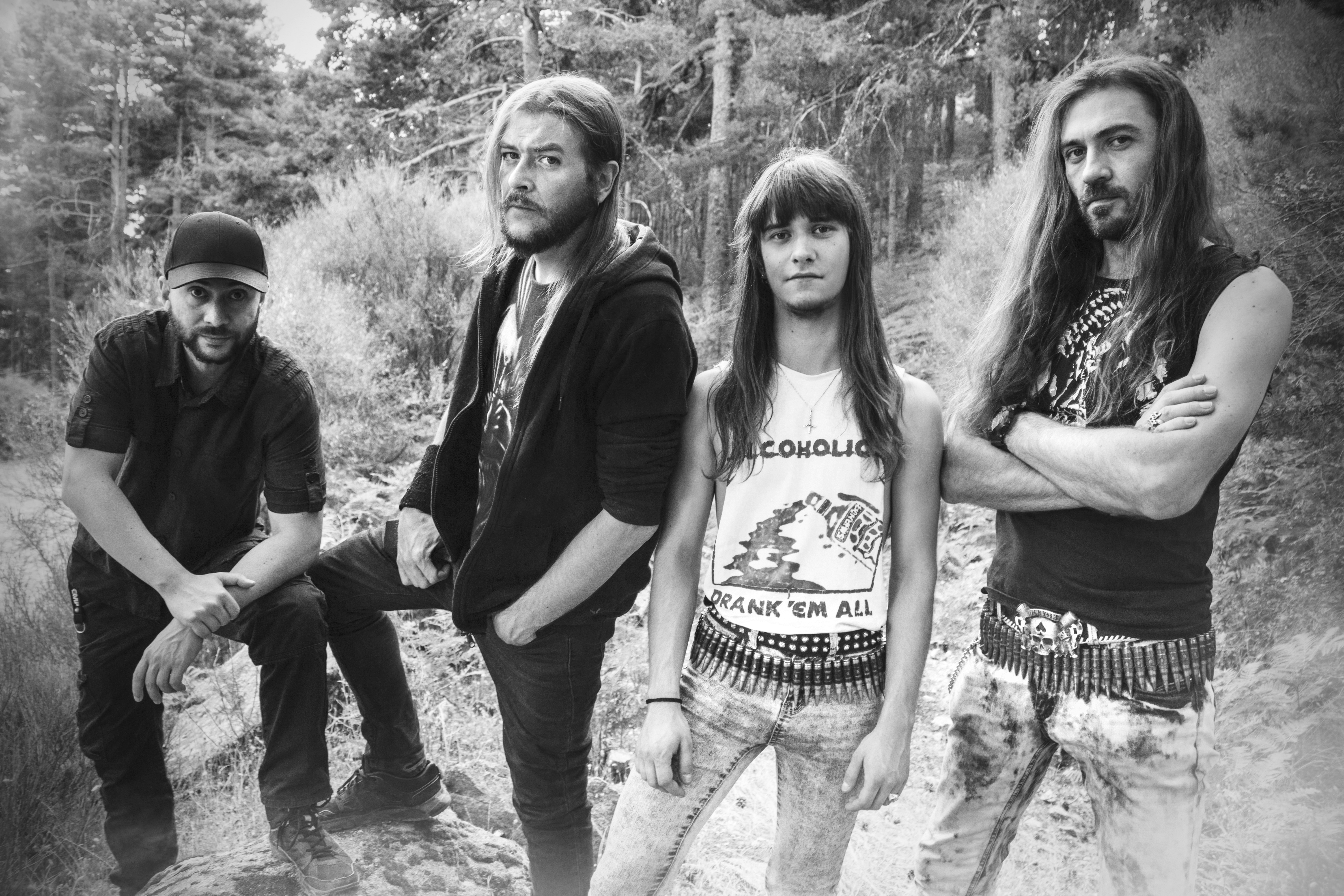 Describe your ideal live show as a performance Band. Have you already experienced that?
Edenkaiser we have played many times live in places like France, in many cities of our country or in Eastern Europe. We have even played with bands that we greatly admire like Tankard. We have played for very small audiences or larger audiences and we have always played the same way. Everything is based on music and giving yourself as much as possible. No tricks. There are no makeups here, no chandeliers, no capes, no jumping dwarfs. Just sweat and watts.

Which attributes, do you think, that a new Black/Thrash Metal Band should have in order to gain identity and be unique?
It is difficult to be unique in a world in which all people believe or want to be unique. In the world of metal, many bands have been pioneers such as Celtic Frost, Bathory, Anthrax, Venom or Voivod and at the time they were harshly judged and considered inferior by the critics with respect to bands that were triumphing at the time like Def Leppard, Saxon or Whitesnake ... and now they are unique bands and true masters. Time is the best judge. So there is no answer to how to be unique. I think, no matter how typical it sounds, you must be yourself and nothing else is important.

Do you believe that Digital Platforms help the new Black/Thrash Metal Bands? Which, do you think, is the ideal way for a Band to promote its work?
Yes, I really do. Today there is no single correct way of doing things. Physical sales have fallen brutally in recent years. You have to take advantage of any way to make yourself known if that is what the band wants. There are people who hate new technologies and people who love them. They work for us.

Tell us a few things about the New Underground Metal Scene in Spain (Bands, Fanzines, Webzines, Metal Clubs etc.)
There is a high quality scene in Spanish extreme metal. The bad thing is that we have never had much help from the media, although with the arrival of new times many bands are known worldwide as Angelus Apátrida. I particularly like bands like Metrayer, Between the Frost or Wraith Rite. In Spain there are many metal associations, pubs, and a scene that remains in force and that organizes its own concerts and high quality fanzines are written regularly. We are not many but we have commitment. It could be better but it could also be worse.

Do you know anything about the Hellenic Metal Scene?
I know several bands like Varathron, Suicidal Angels, Septicflesh or the mythical Rotting Christ. I accept recommendations.

What are your future plans?
Prepare future shows from 2022 and continue promoting our new album Fleshdozer Dimension. And if all goes well we will edit a split with two new songs with a band of great friends from Colombia called Demolator who make great Thrash Metal.

Thank you very much for your time & Keep up the good work! The closure is yours.
Thank you so much for everything. A big hug to the Filthy Dog audience and I hope you like this new album. Stay metal!
By Steve the Filthy Dog.
EDENKAISER CONTACT:
https://www.facebook.com/edenkaiserband
https://edenkaiser.bandcamp.com/
https://www.instagram.com/edenkaiser_band/