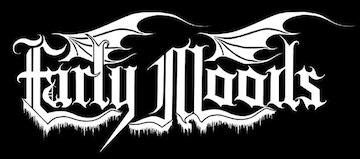 !!!US DOOM METAL!!!
We had a conversation with Eddie (Guitar).Enjoy!
Welcome to the FILTHY DOGS OF METAL Webzine.
1. Tell us a few things about EARLY MOODS (Members, Starting Year etc).
Early Moods was formed back in 2015 by me (Eddie) and Albert. Me and him have been playing together in bands since we were about 13 or something so we've known each other for a good while.We both played in a couple of thrash and death/black metal kind of projects growing up.Even though we were playing in these heavy kinds of bands we were first brought up on the classic rock/NWOBHM stuff like Black Sabbath, Iron Maiden, Angel Witch, Kiss, Venom, Motörhead
which was a sound and style we were more drawn into. Sabbath's Doomy riffs and occult lyrics really resonated with us so from there we just dove deeper into that style and discovered bands like Pentagram, Witchfinder General and Candlemass who really captured our attention which ultimately led to us forming the band.Throughout the years we've gone through a good amount of members mostly friends who were just helping out but we managed to finally have a stable line up which is the best one we've had yet.Right now We have Oscar Hernandez on Lead Guitar, Chris Flores on Drums, Elix Felciano on Bass, Albert on Vocals/Synth and Myself on Guitar.
2. You have recently released your EP ''Spellbound''. What is the feedback from your audience as well as from the press?
Yea we released Spellbound digitally in late April and have gotten nothing but great responses.The feedback has been killer which really made us feel accomplished. It's pretty rewarding and mind blowing to see people from different parts of the world complementing you on music you wrote.We noticed too it has been well received by the doom metal kind of crowd as well as the heavy metal fans which also cool.
3. Label or DIY and why?
We originally started as a DIY band but found it hard to get the proper exposure and merch we needed. In the early days we tried releasing our demos and stuff on physical platforms ourselves but found it difficult and expensive.Promoting ourselves to different and bigger audiences was also a challenge for us since we're just a small local band. Even though we're a California based band we were trying to get our name out there, especially in Europe.The only way we were going to reach these audiences would be the help and support from a label. So to answer your question, Label.
4. Do you prefer Vinyl, Tape, CD or Digital Format and why is that?
Well most of us in the band are vinyl and tape collectors so that really says it there haha. Personally, having a physical copy in your hand and throwing it on definitely makes the music more intimate and meaningful.It hits differently and makes you cherish the music more. But yea don't get me wrong we're also fans of digital platforms and releases as well.Its crazy how you can now surf the web and find any album and have it in the palm of your hands. In a situation like that a band like us can really benefit from that which makes it easier for people to come across us.
5. Your music style is Doom/Heavy Metal. Which are your main influences (Favourite Artists / Bands etc.)
Even though we're playing Doom Metal we try to incorporate many styles into our sound. We try and capture that old school doom sound but with a heavy metal approach. Bands like Candlemass, Trouble, Witchfinder General, Pagan Altar and Black Sabbath play a big part.We all try to add our own ideas which come from our personal and favorite bands. We're big fans of NWOBHM, 60's/70's prog rock and psych bands as well. To name a few some of our personal favorite artist are Genesis, The Stooges, Mercyful Fate, Celtic Frost, Jethro Tull, Frank Zappa, Rory Gallagher, Budgie, Wishbone Ash, Mc5, Iron Maiden, Ashbury. Couple newer bands we're big fans of are Hällas, Horisont, Vojd, Black Trip, The Devils Blood, Freeways, Häxa and In Solitude.
6. Which things, do you think, a Band should sacrifice in order to succeed? Have you ever sacrificed anything in your life for a better future of your Band?
Sacrificing your time and patience will definitely help your band succeed. Touring, recording, writing it all requires giving up your free time and in the long run it will definitely benefit your band. You can't automatically get known and be a touring band over night.Takes constant gigging and touring to get your name out there so patience is the key to succeeding.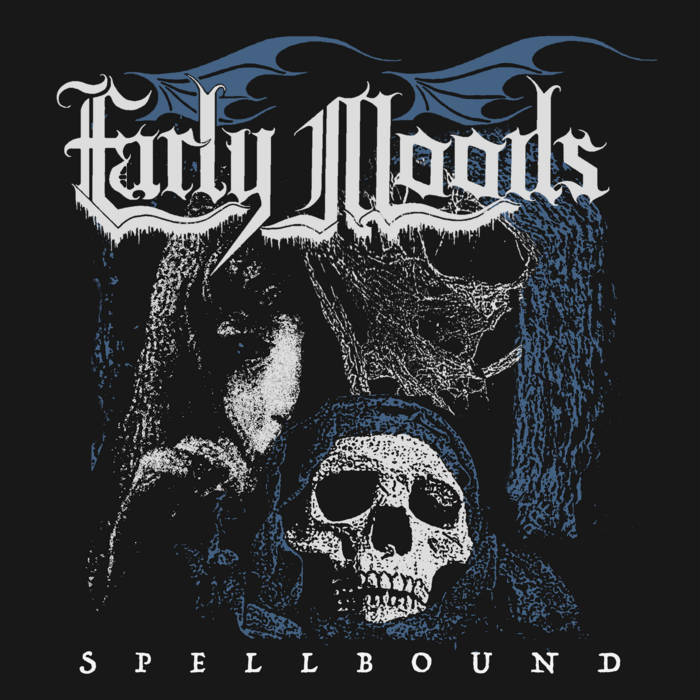 7. Describe your ideal live show as a performance Band. Have you already experienced that?
Ideal live performance needs to be free flowing. Meaning how well the songs are performed and how they flow in the set.The musicianship between all of us also plays a big role in our ideal set. When everything is flowing you can get in a trance and just get lost with the music.The reaction of the crowd also plays a big factor...if we see them having a good time that definitely sets in the adrenaline.Very satisfying and rewarding at the end of it all.
8. Which attributes, do you think, that a new Doom/Heavy Metal Band should have in order to gain identity and be unique?
Using interesting instruments like Synths and keyboards can make a lot of new bands sound unique. Having unique riffs and vocal patterns also helps create individuality.It's very refreshing to hear when bands break away from the traditional kind of structure/riffs and add something to it like a melody or layer on top of it.
9. Do you believe that Bandcamp and other Digital Platforms help the new Metal Bands? Which, do you think, is the ideal way for a Band to promote its work?
Digital Streaming is extremely essential for exposure. You easily come across so many awesome bands.That one link of music can travel across the world in seconds and be heard by someone you've never met and instantly make them a fan.The power of technology is crazy man. A lot of bands have personal preferences on how they promote. It could be only online stuff or through physical copies/word of mouth.In our case we like to dabble with both. We promote and sell our merch online but also like to go old school and print out flyers/stickers and leave them at record shops for people to grab and stuff.
10. Tell us a few things about the New Underground Metal Scene in Los Angeles, California USA (Bands, Fanzines, Webzines, Metal Clubs etc.)
Well, the Los Angeles metal scene here is very active and hungry. It's rich with so many great bands, promoters, venues, record shops you name it.Promoters like Born for Bourning and elegy ensemble play a vital role in all of this too. They host some great shows with awesome bands and constantly bring international acts here.As the years pass by you see newer bands popping out which is cool to see..it makes you realize that this scene isn't going anywhere anytime soon.The underground scene here has been thriving for years since back in the 80's. Bands like Sadistic Intent, Terrorizer, Slayer helped expose it to the world and it's been growing ever since.Like i mentioned, every year new bands are coming and some good ones too. Execution, Transcendence, Detest, Nightmare, Echoes and Fortress are some killer bands from here.
11. Do you know anything about the Hellenic Metal Scene?
Unfortunately we don't know anything about the Hellenic metal scene but we would like to know!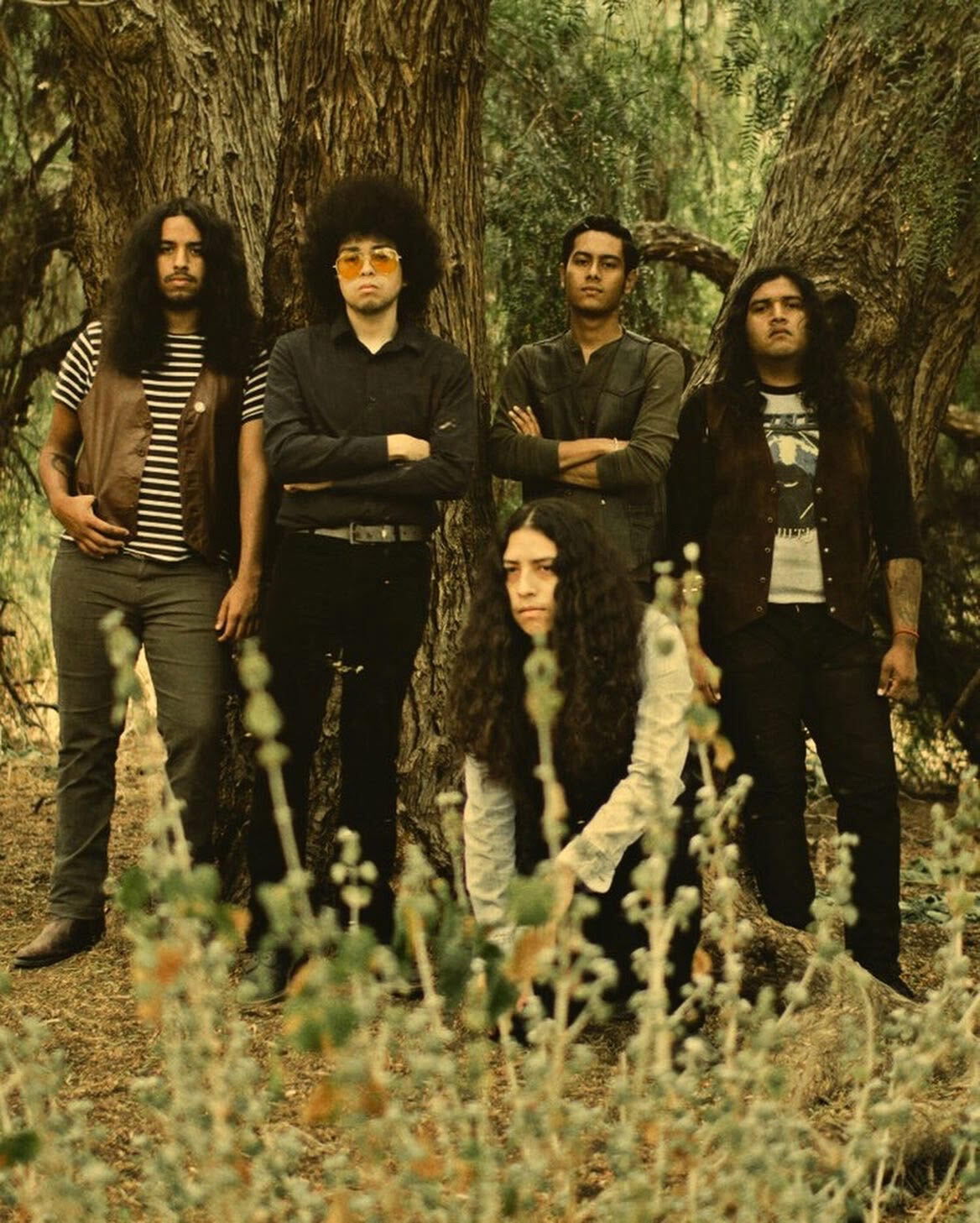 12. What are your future plans?
Well with this pandemic going on we're just rehearsing and writing material for our debut album which will maybe be out sometime next year or something.Our recent EP Spellbound is going to be out on vinyl/CD this September so we're planning on doing some touring next year in the summer promoting it.For the future we're mainly focusing on performing and touring wherever the opportunity comes. We hope to hit Europe sometime in the future and tour.The fans and shows there are epic and we're eager to play over there one day.
13. Thank you very much for your time & Keep up the good work! The closure is yours.
Cheers from Los Angeles we hope to play over there for all of you sometime soon. Thank you for having us we truly appreciate it. You can pick up our release Spellbound through German label Dying Victims Productions.
By Steve the Filthy Dog.
EARLY MOODS CONTACT:
https://earlymoods.bandcamp.com/releases
https://www.facebook.com/earlymoods/
https://www.instagram.com/early_moods/