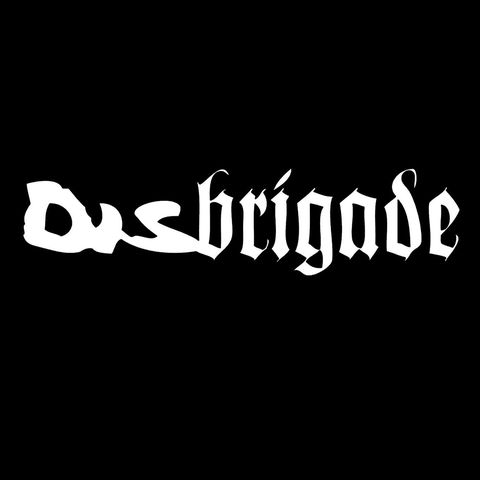 Welcome to the FILTHY DOGS OF METAL Webzine.
Tell us a few things about DISBRIGADE (Members, Starting Year etc).
Disbrigade starts on 2011, has primarily been a one-man band, with Andrés Utreras E. performing all instruments, recording various songs and participating in various national and international compilations.In July 2016, Disbrigade gave its first live concert with the support of renowned musicians from the local scene.In 2018, Disbrigade toured Ecuador and Peru, presenting "Susto", a 7-inch vinyl produced by Pluteras Recs., pressed in Los Angeles (USA), distributed in the United States, Mexico, Peru, Colombia and Ecuador.In 2019, Disbrigade tours Mexico, in the mythical Tianguis Cultural del Chopo in CDMX. In September of the same year, Disbrigade played in Medellín, Colombia.In the current 2020, we continue working, composing a new album and preparing a 2021 tour.
Spanish:
En julio del 2016, Disbrigade da su primer concierto en vivo con apoyo de reconocidos músicos de la escena local.En el 2018, Disbrigade realiza una gira por Ecuador y Perú, presentando "Susto", vinilo 7 pulgadas producido por Pluteras Recs., prensando en Los Angeles (USA), distribuido en Estados Unidos, México, Perú, Colombia y Ecuador.En 2019, Disbrigade da una presentación en México, en el mítico Tianguis Cultural del Chopo en Ciudad de México. En septiembre del mismo año, Disbrigade toca en Medellín, ColombiaEn este 2020 continuamos trabajando, componiendo un nuevo disco y preparando una gira en el 2021
You have recenlty released your album ''Catástrofe Mundial''. What is the feedback from your audience as well as from the press?
This album has a deeper-level production process than the other albums, and this can be noticed in its composition and sound. We have had great acceptance and good critics, the album is accompanied by a video clip "Prisión" and a lyric video "El Cautiverio de la Razón"It has been released in tape format in Argentina by #Nihil Punk Records" and on CD by "Hybrid Music ".
Spanish:
Este álbum tiene un proceso de producción más profundo que los otros discos, y se puede apreciar en la composición y sonido. Hemos tenido gran aceptación y buenas críticas, el álbum viene acompañado de un videoclip "Prisión" y un lyric video "El Cautiverio de la Razón" Ha salido en formato tape en Argentina por #Nihil Punk Records" y en Cd por "Hybrid Music".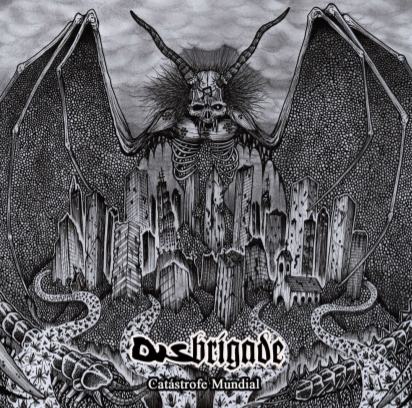 Label or DIY and why?
Disbrigade is managed independently, we do our own recordings and productions, however we are open to record companies that can support in spreading the band's material in a transparent process.
Spanish:
Disbrigade se maneja de manera independiente, realizamos nuestras propias grabaciones y producciones, sin embargo estamos abiertos a disqueras que puedan ayudar a difundir el material de la banda en un proceso transparente.
Do you prefer Vinyl, Tape, CD or Digital Format and why is that?
I prefer tapes and vinyls for the feeling of time and nostalgia, however, for convenience and reach, video clips and digital platforms are of vital help to communicate and reach everywhere.
Spanish:
Prefiero los tapes y vinilos por el sentimiento a la época y la nostalgia, sin embargo por comodidad y alcance los videoclips y plataformas digitales son de vital ayuda para comunicarse y llegar a todas partes
Which are your main influences (Favourite Artists / Bands etc.)
The musical influences range from Death Metal to Scrap Punk, there are countless artists that we like, we respect all bands that are starting or that have a career, maintaining a Kill Your Idols stance.
Spanish:
Las influencias musicales van desde Death Metal hasta Punk Chatarra,hay un sinnúmero de artistas que nos gustan, respetamos a todas las bandas que estén empezando o que tengan trayectoria, manteniendo una postura Kill Your Idols
Which things, do you think, a Band should sacrifice in order to succeed? Have you ever sacrificed anything in your life for a better future of your Band?
Sleepless nights and constant work, however I do not see it as a sacrifice, I think the band does more for me than I do for the band, it is an outlet channel and the music / noise is always present.
Spanish:
Noches sin dormir y trabajo constante, sin embargo no lo veo como sacrificio, creo que la banda hace más por mi que yo por la banda, es un canal de desfogue y la música/ruido están presentes siempre.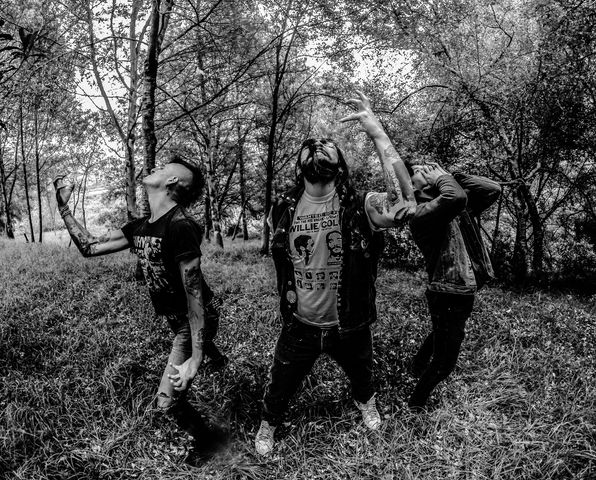 Describe your ideal live show as a performance Band. Have you already experienced that?
The idea of playing live goes hand in hand with sharing with the public. Ideally both the audience and the band enjoy the show, that is why the sound and the place are important for this events that take place. We have participated in big festivals and also in small shows, the adrenaline is always present and that is what brings Disbrigade to life. Due to the Covid, concerts are limited, but we are actively composing new material and we are also going to perform an online concert.
Spanish:
La idea de tocar en vivo va de la mano con compartir con el público, que tanto los asistentes como la banda disfruten, es por eso que el sonido y el lugar son importantes para que los eventos se desarrollen. Hemos participado en festivales grandes y también en toques pequeños, la adrenalina está presente y eso es lo que da vida a Disbrigade.Por el Covid las tocadas están limitadas, pero estamos activos componiendo nuevo material y también vamos a realizar un concierto online.
Which attributes, do you think, that a new Crust/Punk Band should have in order to gain identity and be unique?
It seems to me that if you create songs and productions that you and the band like above all plus that touch of your own ideology, is what makes you have an identity.
Spanish:
Me parece que si creas canciones y producciones que primero te guste a ti, a la banda, sumado a una ideología propia, eso te hace tener identidad.
Do you believe that Bandcamp and other Digital Platforms help the new Bands? Which, do you think, is the ideal way for a Band to promote its work?
Technology gives us the option to cross borders, communicate and be heard anywhere in the world. I think it is a tool that has to be used, but the physical material will always be important.Currently, audio on its own no longer has the same impact, that is why video clips are very helpful for the diffusion of the band.
Spanish:
La tecnología nos da la opción de traspasar fronteras, comunicarse y que te escuchen en cualquier lugar del mundo, creo que es una herramienta que se tiene que utilizar, pero el material físico siempre será importante.En la actualidad solo el audio ya no tiene impacto es por eso que los videoclips son de mucha ayuda para la difusión de la banda.
Tell us a few things about the New Underground Punk/Crust Scene in Ecuador (Bands, Fanzines, Webzines, Metal Clubs etc.)
Several bands have come out such as: Terrörcult, Inerte Realidad, Muerte Cruzada, Destruye y Destruye, Tërrörë, LUEM, Trimegistö, Bulla Sanitary Crisis, Animal de Guerra among others, metal clubs are scarce and those that open up for concerts, even less.Cabina del Terror is a program of live sessions that has opened up to bands of all genres and has been the greatest contribution that the underground scene of Ecuador has had in recent times, I invite you to know it.
Spanish:
Han salido varias bandas como: Terrörcult, Inerte Realidad, Muerte Cruzada, Destruye y Destruye, Tërrörë, LUEM, Trimegistö, Bulla Crisis Sanitaria, Animal de Guerra entre otras, los metal clubs son pocos y los que dan apertura para conciertos menos aún.Cabina del Terror es un programa de sesiones en vivo que ha dado apertura a bandas de todos los géneros y ha sido el mayor aporte que ha tenido la escena subterránea del Ecuador en los últimos tiempos, les invito a que lo conozcan.
Do you know anything about the Hellenic Punk/Crust Scene?
We have a split with Warcorpse and we have listened to grind and punk from there but we know very few bands from Greece, it would be a pleasure to be able to do splits and we hope that bands and producers write to us to set something up.
Spanish:
Tenemos un split con Warcorpse y hemos escuchando grind y punk de allá pero conocemos muy pocas bandas de Grecia, sería un gusto poder hacer splits y esperamos que bandas y productores nos escriban para concretar algo.
What are your future plans?
To close out 2020, we have released a 5-inch vinyl, which contains 2 new songs and we continue to create new material for the next album.We will also participate in some splits that will be announced soon.
Spanish:
Para cerrar el 2020 hemos sacado un vinil 5 pulgadas, que contiene 2 temas nuevos y continuamos componiendo nuevo material para el siguiente disco.Participaremos en unos splits que serán anunciados próximamente.
Thank you very much for your time & Keep up the good work! The closure is yours.
Thank you very much for the space, and a greeting to all FILTHY DOGS OF METAL readers.
Spanish:
Muchas gracias por el espacio, y un saludo a todos los lectores de FILTHY DOGS OF METAL.
By Steve the Filthy Dog.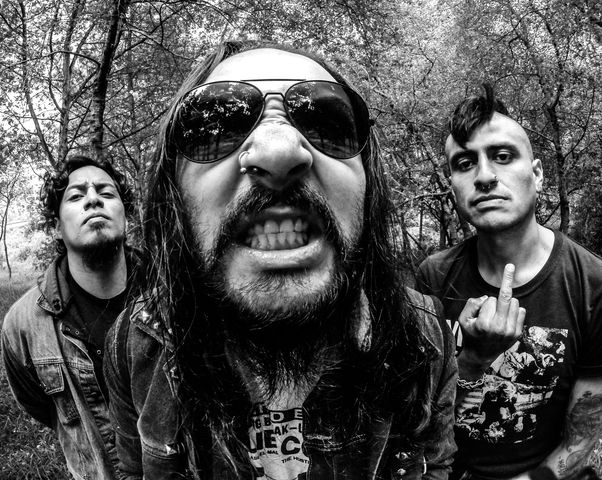 Videos:
Sobreviviente del Viaje Espacial
Susto (Cabina del Terror - Sesión en Vivo)
Discografía
Disbrigade S/N - Recopilación 2014 - 2015 (Cdr)
Testigo Innato del Desprecio - Recopilación 2015 - 2016 (Cdr)
Disbrigade S/N - Recopilación con bateristas invitados (Tape)
Susto Full Album 2017 (Vinil 7")
2018 (Cdr / Tape)
Sesión en Vivo Oct18 (Tape)
NightSide (Tape)
El Secuestro de la Mente Ep 2019 (Cdr)
Realidad Manipulada (Tape)
Laberinto (ep)
Catástrofe Mundial (Cd)
Peste (ep)
Splits
Under The Shadow of the Bomb split / Warcorpse (Gre)
Extermination of the Human Plague split / Atomization (Hol)
Pacto con el Diablo split / La Chusma (Col) (Cdr / Tape)
Cianuro es la Solución split / Disco (Bra/USA) (Cdr)
Ruido Inmundo split / Trimegisto (Ecu) (Cdr)
Split Chikara (Swe)
Split Motüs 7,8 (Ecu) (Tape)
Pandemia split Hellvette (Col) (Tape)
Cutrefacto Dbeat desde el Centro del Infierno Split / Errantes /LUEM (Ecu) (Tape)
Dissosiego (Mex) /Disbrigade/Die In Silence (Col) (3WaySplit)
Distrüst (El Salvador) /Disbrigade (Ecuador) / Disgarche (Argentina) / HH (Col)
Recopilaciones:
Blast 'Til Death Vol. II (USA)
Maniac for Conquest Vol 4 (UK)
Maniac for Conquest Vol 5 (UK)
NoiseCore Channel Compilation 3 (Brasil)
Once Stand, Forever Fight! compilation #2 - So Fuckin' Noise Records (Malaysia)
Noise from Hell Vol 15 (Malaysia)
Krea Disorden Vol 1 Compilatorio Punk HC Crust Dbeat Latinoamericano
D-beat hasta que te sangren los oidos Vol. ll
Fight Back for your Life Vol1. (Indonesia)
Contactos:
https://disbrigade.bandcamp.com/
https://www.instagram.com/disbrigade/
https://www.facebook.com/DISBRIGADE/
https://www.facebook.com/PluterasRecords/
https://www.instagram.com/pluterasrecs/
Ecuador: +593) 99-858-2490