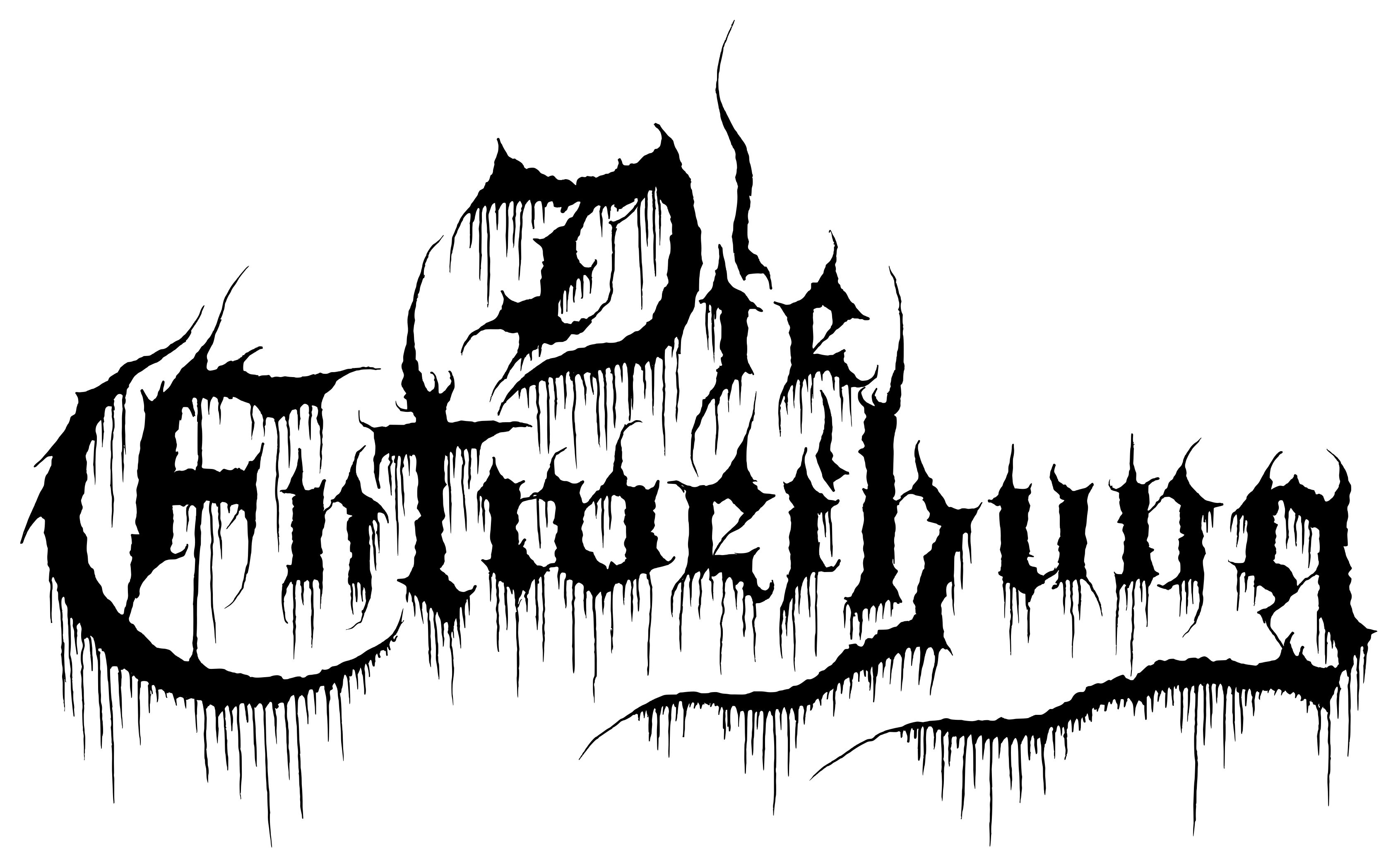 We had a conversation with Denis. Enjoy!
Welcome to the FILTHY DOGS OF METAL Webzine.
The last time we talked was a year ago for your album '''Kings & Pawns''. What had happened to the band this year?
I started working on the new album even before "Kings & Pawns" was released, but it took about a year and half untill everything was done. "Strict Regime Country" is a very important album for me so this time all the work was done with special meticulousness, some solos were reworked, some vocal lines were resung, the final mastering was redone twice by different people. But fortunately, the final result turned out to be excellent, and I am completely satisfied. The album was released in November on CD and in late December it will be released on cassettes + of course the digital edition is available via all streaming platforms, mine and labels' bandcamp pages, etc.
Tell us a few things about your new album ''Strict Regime Country'' & what is the feedback from your audience as well as from the press?
"Strict Regime Country" is a conceptual album lyrically, but musically it's just new 8 musical pieces, that continue to develop the style of my previous 3 albums, mixing different things together. Based on hard n heavy style, the album includes some proggy stuff, mid-eastern melodies played by bouzouki and solo guitar (although there are more regular solos as well), besides I used some sampled flutes and saxophone in the title track. In short, if someone would say that Die Entweihung's still playing Black Metal somehow (probably previous "Kings & Pawns" still had some references to it), this time I think I've gone so far from BM that even if you'd like to label it as BM - I don't think it's possible, haha.
Another curious thing - this time I didn't perform any vocals, for the first time in 15 years. Female vocals were performed by Alena Krakorova (from NOCTURNAL PESTILENCE), girl that you could hear on 2 songs from the previous "Kings & Pawns" album. Lead extreme vocals (growl/screams) were performed by session guy from Turkey, Bilge "Serpent", he has a lot of different projects and bands + he does one-time collaborations, feel free to check his page on metal archives. 2 guitar solos were performed by session guests - one by my friend from Moscow - Marianna Lukianova (VESSSNA, ex - FRIGHT NIGHT), and another by Filip Šuster from NOISEBLEED / INTROVERTEX. I am very grateful to everyone who took part in the making of this album, and brought something individual into the work!
Concerning the feedback - well, untill now I haven't heard any negative feedback or comments neither from critics nor from fans. But I'm sure when some Russian pirates will upload the album to the local social media - there will be a lot of "wise men and critics", that will surely find 666 negative things in the album, haha. But that's okay, that's the national trait of the post-soviet people - criticize and give advice as they know best how to do it right!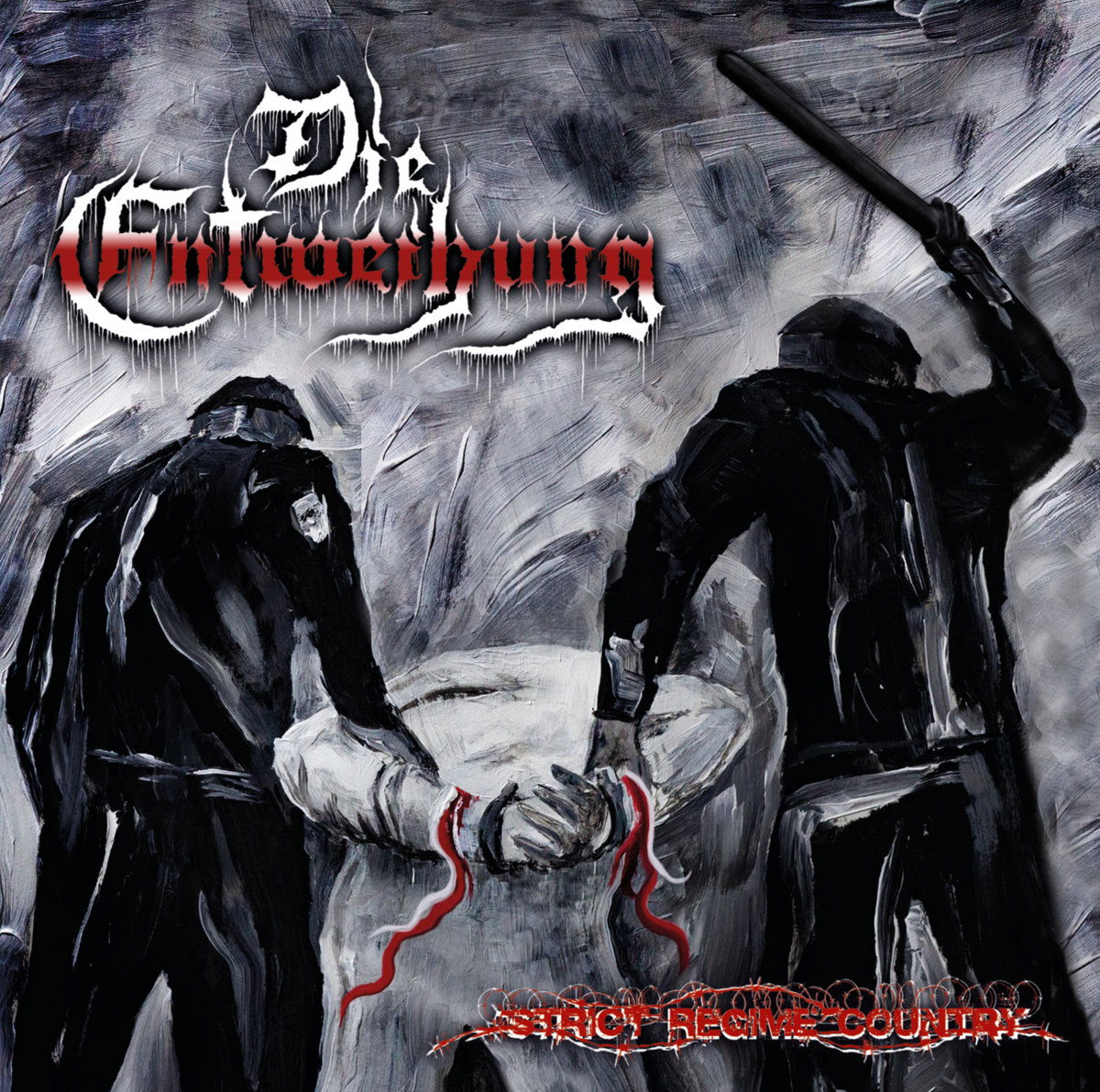 Great Cover Artwork. Who is responsible of this work?
Thank you, the cover artwork was made by super talented girl Olga Kann from Belarus. I chose to work with her not just because she's talented and does her job great - I wanted someone who's living in Belarus and knows what's happened/ing there... someone who sees it all with his/her own eyes and not just does job at the request of the customer.
Tell us a few things about the lyrics content of the album.
As I said, the album is conceptual lyrically, it's dedicated to the events in my native Belarus. The album starts with a short description of what's happened since acting "president" Alexander Lukashenko took the power in 1994 and all the other tracks describe what's happened in 2020 in the country and what has been going on in fact 'till today. In general, the people of Belarus for a long time continued to live as a kind of amorphous organism, even after the collapse of the Soviet Union in 91, continuing to nurture the ideas that "we don't decide anything", "we are not interested in politics", "yes, there is poverty in the country, but we live peacefully, without war and terrorist attacks." And for the rest of the world, for many years, such an image of the state was created in the spirit of "an island of stability in the center of a raging / decaying Europe", hehe, with a harsh but fair president. The reality turned out to be much more terrible - the country has practically turned into a swamp, for almost 30 years, Mr. Lukashenko has turned into a ruthless dictator, destroying any attempts to voice an opinion different from his own.
Any attempts by the opposition to participate in elections have always been undermined, no matter who was taking part in the elections - the whole country has always known that the incumbent president would win anyway. And so it should have been in 2020, until an event suddenly happened that many attribute to a kind of blunder in the current government - all opposition candidates were sent to prison, but by some miracle the wife of one of the candidates was allowed to participate in the elections. And at some point she became a symbol of change, people followed her, other wives / friends of opposition candidates joined this woman, and for the first time in a long time a huge number of people went to vote, because for the first time there was a real (as it seemed to many ones) chance to change something. But everything turned out so that the current government insolently "drew" 80% of the votes for itself.
As a result, even before the results of the votes were officially announced, the country was seized by the most severe protests, people came out on the streets in many cities, as a sign of disagreement with what had happened. The first three days were the most brutal (see photos from the protests in Minsk on August 9-11), then for another half a year people protested and up to several hundred thousand people participated in some actions. Many were taken to prisons, fined, and so on. Subsequently, it became clear that without a specific action plan, nothing would work, and protests slowly ended (Here I forgot to mention, that before protests most of the opposition crew were forced to escape from Belarus, including the opposite candidate, so in fact, there was no leader after the elections). Then something began that has been going on to this day - the "dogs of justice" continue to hunt down those who participated in those large-scale protests, taking everyone indiscriminately, whether they be doctors, artists, young people or elders.
If you got off with a fine - consider yourself lucky, because most get actual prison sentences. Freedom of speech in the Internet has also come to nothing, and now for any comment that may be deemed "unpleasant" to the current government, you can get a real prison term. Almost all nationally oriented rock musicians of Belarus were forced to leave the country, most of them to Poland or the Baltic countries. After Lukashenko helped Putin in the war against Ukraine, the country turned into a real outcast, deprived of everything that Russia was deprived of. Only if Russia was punished "for the cause", Belarus is forced to suffer simply because the authorities cannot refuse Putin. So.. that's the Strict Regime Country.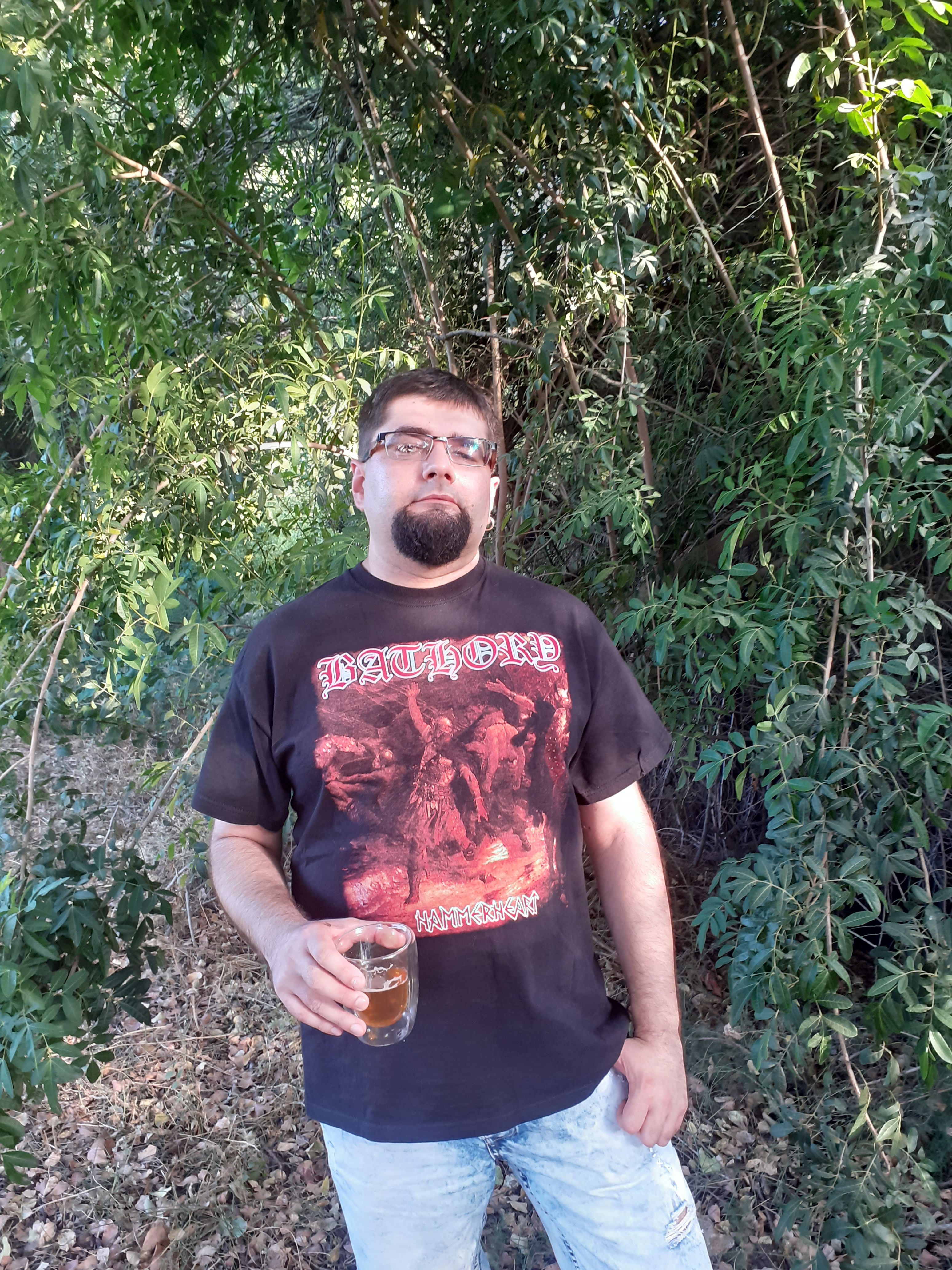 Denis
How did your cooperation with Witches Brew Records occur & how many copies were pressed?
The Witches Brew label was the one that offered to release this album on CD very fast and the conditions were straight-to-the-point, I mean, it was clearly described what could be done in terms of our cooperation. I thought this deal would be the best one for me. Cheryl, the label owner is a very dedicated woman in the metal underground, so it's an honour for me to have her as a partner for the release of the new album. Besides, I was happy to release the album on good underground label based in one of the most "metallic" places on the Earth which is Germany. The CD edition is limited to 500 copies, it's the most regular but my all-time favourite format - jewel case CD, without any digipack/book/sleeve and other digishit while all this looks nice, but usually CD doesn't have a real tray and just dangles without fastening inside, starting to have scratches quickly because of frequent removal back and forth. I mean, it's cool as a souvenir / collectible, but for the most comfortable everyday listening I think regular jewel case CD with the booklet inside is the best.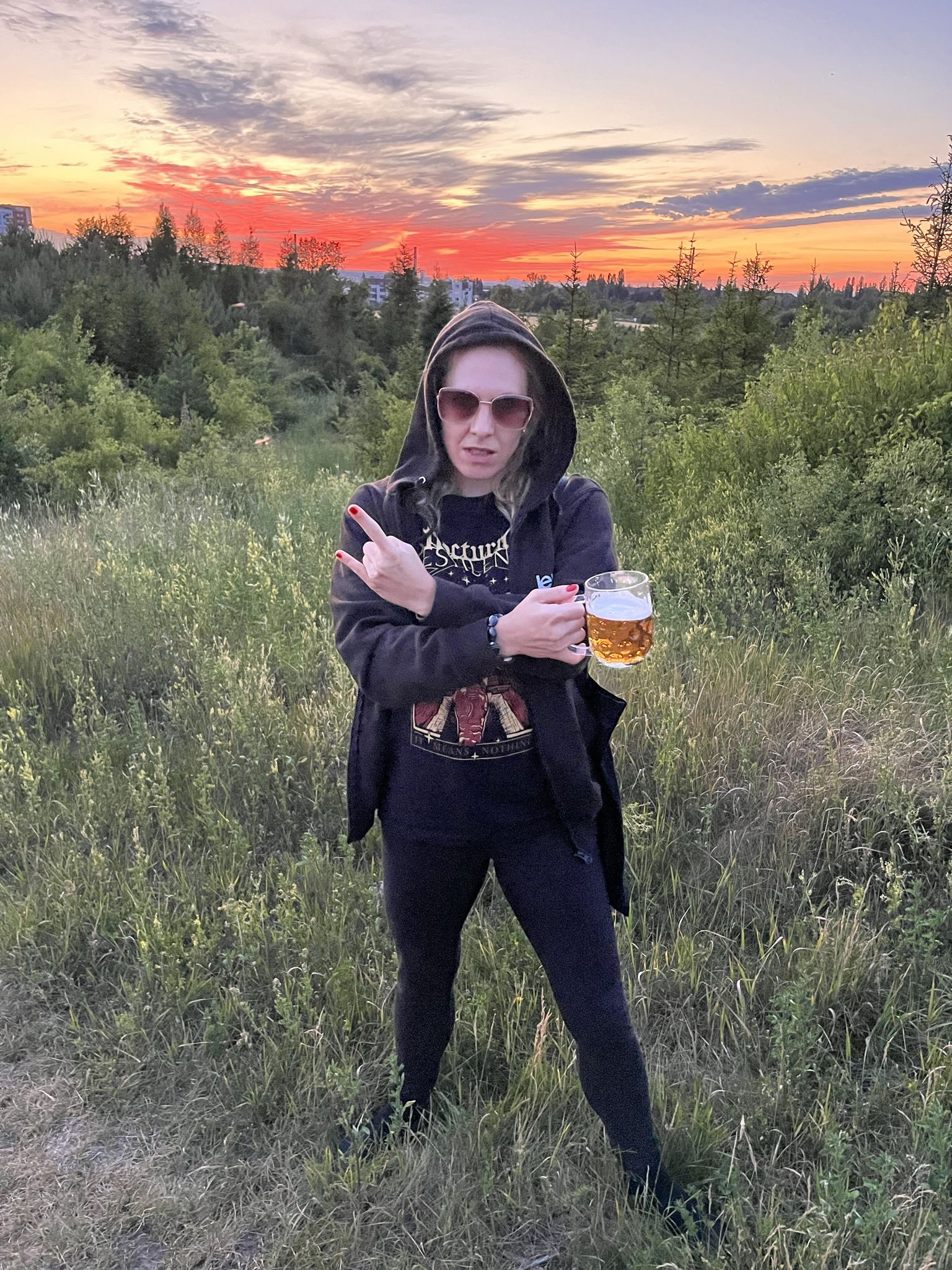 Alena
Do you see any differences between Non EU Metal Market & EU Metal Market (Labels, Bands, Fans etc)? Which you prefer most?
I remember, when I was only starting to listen to underground metal, it was before the internet became a common thing, and if your band was from Belarus or any other post - soviet country and you could sign the contract even with some small label from Europe or USA - it was a real ACHIEVEMENT! As it was a real chance that your new demo or album could reach many new fans around the world and not only in your local swamp, you know... but nowadays I think all this is in the past; internet gives the opportunity to communicate between people from other places, and that couldn't be possible, for example, in the late 90's. Now it's a usual thing when a band from Ecuador signs a deal with a label from France and some UK band makes an interview for Asian media.
So I hardly know what is really EU or NON EU market nowadays - it's more the question of a bigger Market and more underground stuff. I mean, we have Century Media and Witches Brew. Both are based in Germany, but the conditions they can offer are kinda different, right? Bands and fans - I think there's no real difference actually. In every country there are some big and small names, and surely there are really dedicated fans that live with it all their lives and those who leave the movement after a couple of years everywhere. People are equally good and shitty in the most parts of the world I think...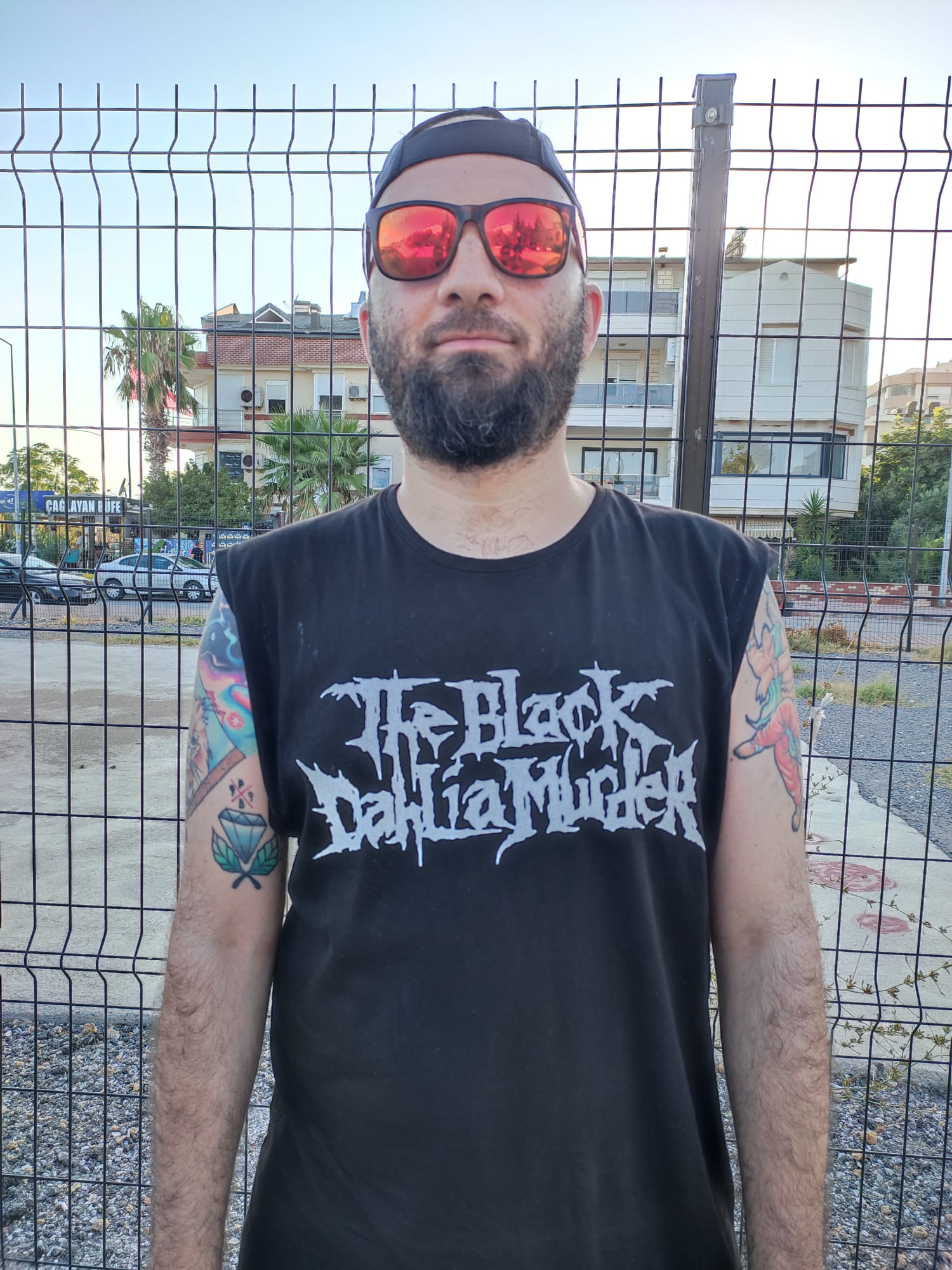 Bilge
You have been an active band almost 15 years! Are there any changes in the band as well as in the Israeli Metal Scene within all those years?
True, Die Entweihung is 15 years old already. I started it when I was 18, now I'm 33, and of course there were some drastic changes on my way. The most important changes were happening in the mid 2010's when I recorded and released the album "Neverending Terrorism". This album is in fact the new chapter in the story of DE, I'd even say it's the new project with the same title. I changed the lyrical theme of the songs, instead some abstractions and, you know, just "ordinary" things for metal music, I started writing lyrics about the surrounding reality in its various manifestations and only in English. Musical direction has also changed, instead of going around the bush on the black metal field and experimenting with different things since 2007 I realized that it can't go on; it was too limited for me. Moreover, I have to say that after about 5 to 7 years of the strongest passion about Black Metal, one day I just understood that this music doesn't harmonize with my current state and attitude. Since there Black Metal became just another style that would be included in my music as well as Doom, Thrash, or classic Heavy Metal. For now I even almost don't listen to this type of music, except for 5 to 6 favourite bands. So please start throwing tomatoes at me because I'm a traitor of BM, hehe... another change I'd love to mention - it is no more only "one-man project", as it has been for a long time. My current creative needs can't be met by myself exclusively.
Really I'm not the right person to answer about "the changes in the Israeli Metal Scene", because I don't follow the local scene. Every 3 to 5 years the local scene is changing its heroes, I remember there were some kinda budding bands, all these "Wacken Metal Battles", etc. Where are they all now? I think if we talk about really serious bands here, I'd mention, that it's great that my favourite ORPHANED LAND are still active (although I'd say they are more part of worldwide scene than the local one), as well as ARALLU (Oriental black/thrash) and DESERT (Melodic Heavy/Power), both bands have been active for more than 15 years and although I'm not a fan of them, I have to mention that their work deserves respect. Of course, there are some small projects and bands that are only or mostly studio ones here, but I almost don't know who's really active now or not. I'd say that local scene is going through some of its ups and downs, but in general, nothing really outstanding has happened in recent years. Although the revival of the only Metal Shop in Israel after about 8 years of its absence is something fantastic!
How difficult (or easy) is it for a musician to compose himself all the tracks & as the main songwriter what gives you the inspiration to compose songs?
Usually after finishing another album I let myself rest for some time, it may be a month, maybe even a year! There are periods when I don't touch my guitar for months! It depends on my creative mood, but as I remember, usually if I started to compose something, it goes on and on and in another round of creativity I'm not stopping untill the new album is done. It's like an accumulation of information and ideas, if I feel that it's time to start composing something new, I go and do it. I can't say if it's easy or not for me - it's just the way it is, I'm working that way for more than 15 years, composing everything, music, lyrics, making arrangements, finding the right sound production... the inspiration - hm, the main inspiration is life itself - the music I listen to, the news I read...and what I would add here - usually when I start working on the material, it goes like this: keep developing your previous good ideas, but do it like it is your first album!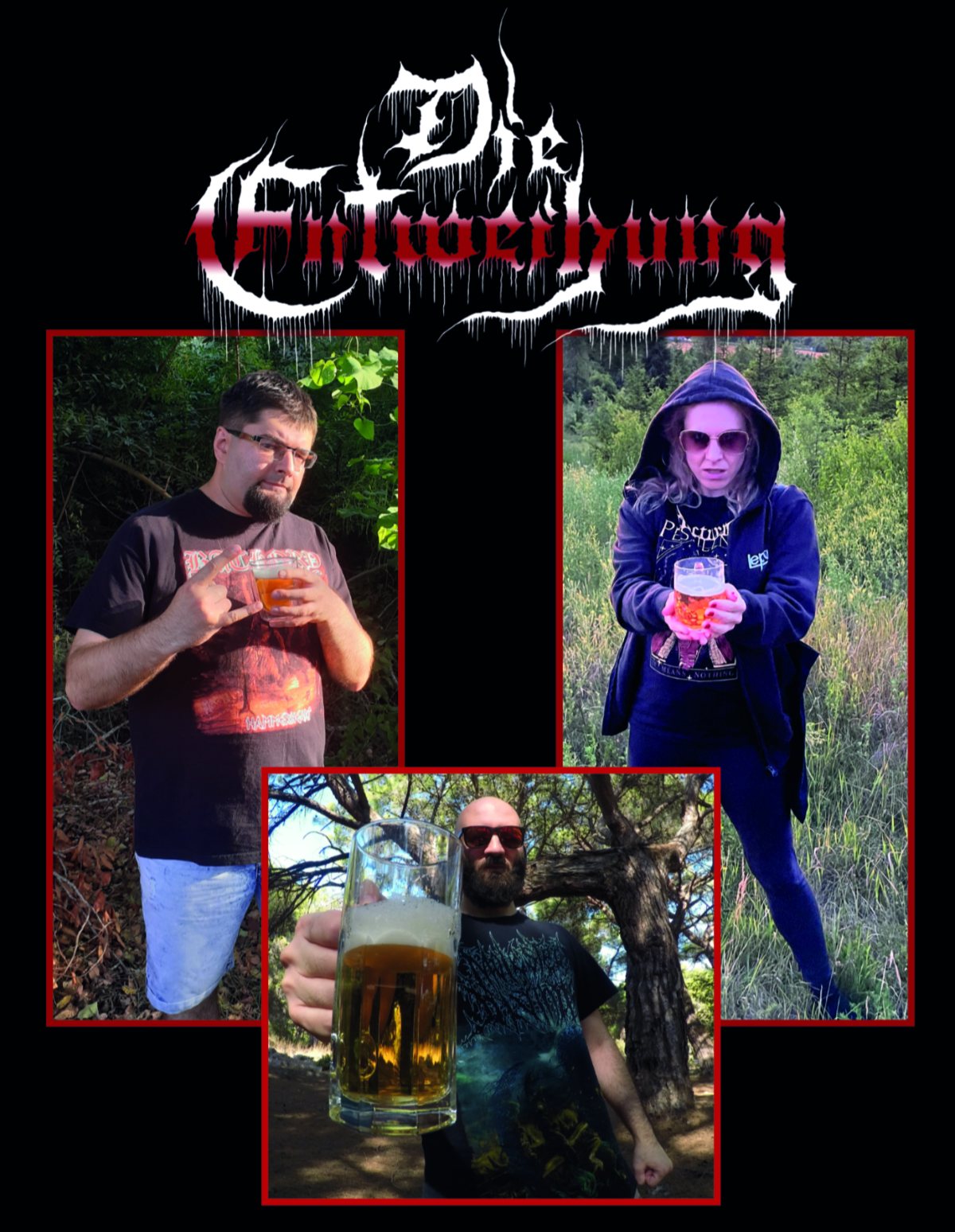 What are your future plans?
Currently I'm promoting the new album as much as I can, silently hoping that after CD and MC releases of "Strict Regime..." someday the vinyl edition will see the light of day as well, hehe. The new music is in the works as well, for now I have 1 new song, that is fully composed (without lyrics for now), but nothing really specific that I could say here now. Besides, I'm working on my side project but it's an absolutely different kind of music and it is not related to hard or heavy music at all.
Thank you very much for your time & Keep up the good work! The closure is yours.
Thank you as well, these were great questions! Feel free to check out my new album and hail JesuSatan! Best regards from hell, Denis / Die Entweihung.
By Steve the Filthy Dog.
https://www.facebook.com/entweihung https://entweihung.bandcamp.com/
https://www.facebook.com/witchesbrewthrashes https://witchesbrewthrashes.bandcamp.com/album/strict-regime-country
https://www.facebook.com/ClanDestineRecords https://clandestinerecords.bandcamp.com/album/strict-regime-country