!!!METAL PUNK FROM BRAZIL!!!
Welcome to the FILTHY DOGS OF METAL Webzine.
Tell us a few things about DEMON HAUNT (Members, Starting Year etc).
This project was born in 2019 with the purpose of playing some crude and violent Metalpunk inspired by many bands that I was addicted to, but bringing a more politicized speech than usual (in this subgenre) because of my influences on Punk and Crust/D-Beat, but also because of my personal passion for science, history, philosophy, existentialism, etc... I decided to create an one-man-band as a way to challenge myself to do somethings thay I had never done before (like record vocals, bass, and write lyrics in english, for example), and it was a great experience! Carl Sagan is the main influence of everything I do in my life, and his legacy and speechs matches perfectly with this subversivity of Metalpunk scene. Someday I realized that "Sagan" is very similar to "Satan", so I was wondering "What if I create the first Saganist metal band??..." "Demön Haunt" came from the title of the last book published by Sagan, The Demon-Haunted World. I really recommend this reading.
You have recently released your EP ''Demön Haunt''. What is the Feedback from your audience as well as from the Press?
The feedback has been awesome, I couldn't be happier! It doesn't have a physical format yet, I'm looking for labels interested to released it.
Label or DIY and why?
I admire both. As I said above, I'm looking for labels, but the EP can be released DIY in a near future!I admire both because they both keep the scene active, there are countless releases every day around the world. A human life time isn't enough to hear every good existing band hahah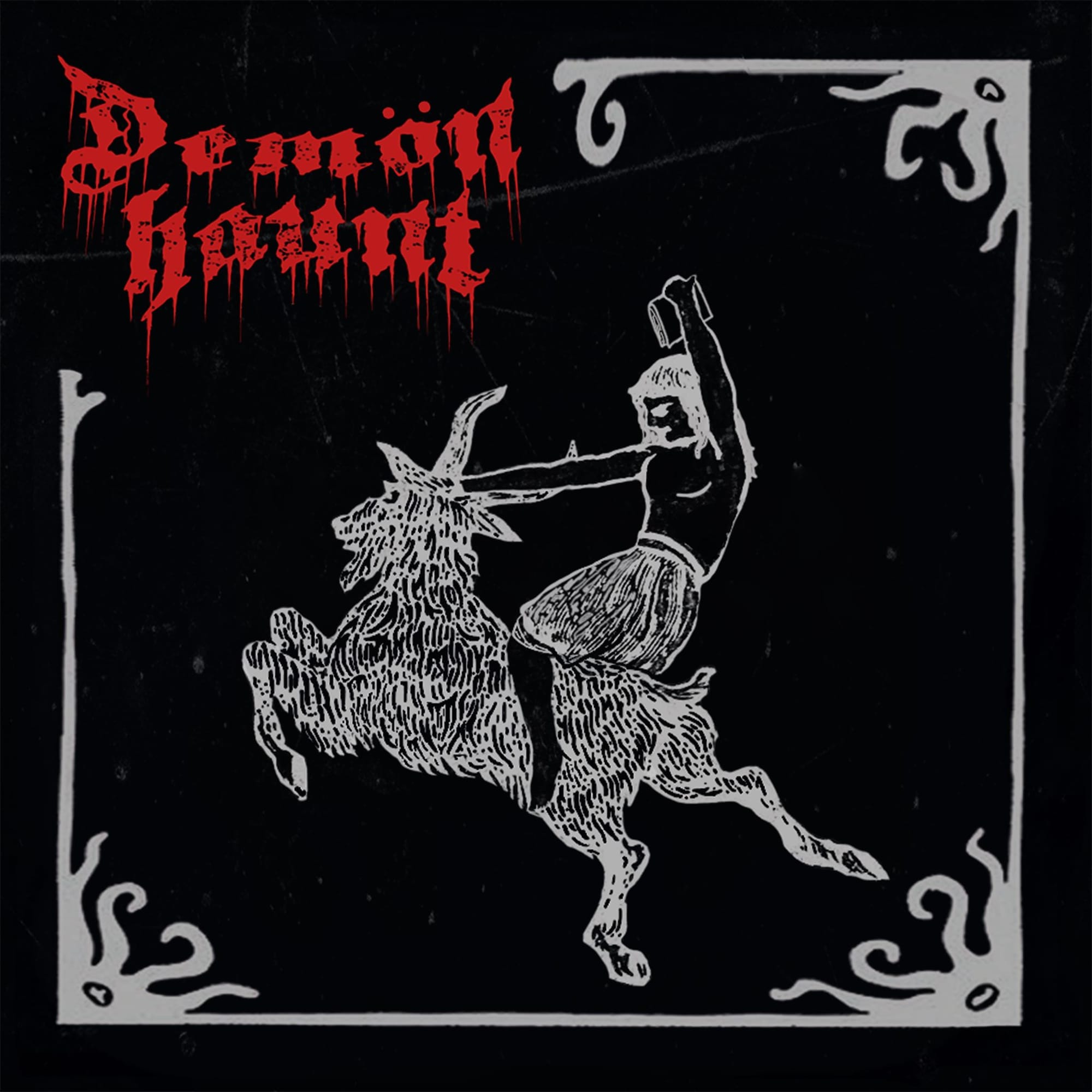 Do you prefer Vinyl, Tape, CD or Digital Format and why is that?
I'm used to digital format, but I also love CDs! Digital is my favourite because it's very accessible and easy to listen anywhere, anytime. But each format has its peculiarity that makes it unique and special, I'll collect Vinyls and Tapes someday.
Your music style is Thrash Metal with Punk elements. Which are your main influences (Favourite Artists / Bands etc.)
Whipstriker, Inepsy, Hellpoison, Flageladör, Omega(GRE), Arma, Evilcult, Children of Technology, Varukers, Murdeath, Acidez, Dispense, Hellrot, Midnight, Em Ruínas, Alcohelldrugs, Anti-Cimex, Infernal Attack, Doom, Hellishkiller, Discharge, Hellhammer, Venom, Disrupt, Besthoven, etc...
Which things, do you think, a Band should sacrifice in order to succeed? Have you ever sacrificed anything in your life for a better future of your Band?
Certainly you shall sacrifice a lot of time on it! You will spend some cash and patience (hahah) as well.But TIME is the most precious thing you have to dedicate to it. I lost several days and nights awake writing riffs, lyrics, creating the project's logo and the Ep's cover, and sending it to countless contacts (zines, blogs, sites, podcasts, etc) around the world. Social distancing was an important factor for me to be able to do it.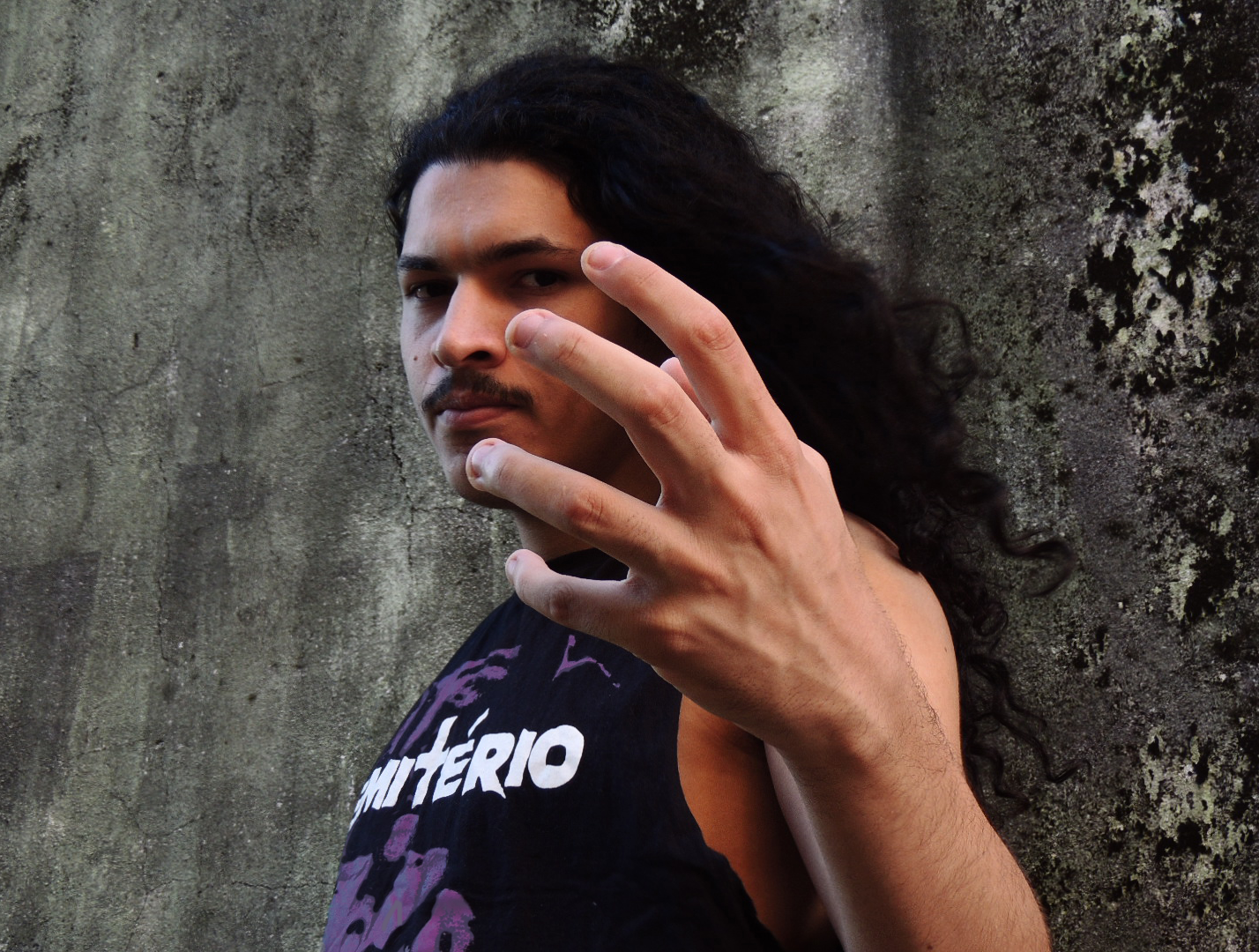 Describe your ideal live show as a performance Band. Have you already experienced that?
I have a stage experience with my other band, Visão Mórbida (Morbid Visions in portuguese). I never played live with Demön Haunt, but I'm sure about one thing: a insane crowd, moshing, drinking and screaming is the pleasure of this life. I'm don't care about the best stage equipment, the best guitar amplifier... gimme beer and crazy people, I'm happy hahah
Which attributes, do you think, that a new Thrash Metal Band should have in order to gain identity and be unique?
Good question! First of all, be honest with what you do. It is really essential. Inovation can be a way to stand out (I'm not talking about Nu Metal bullshit). A good live performance surely helps a lot!
Do you believe that Bandcamp and other Digital Platforms help the new Thrash Metal Bands? Which, do you think, is the ideal way for a Band to promote its work?
Bandcamp pays well, but it is not very popular (as it should be). Spotify, youtube (and etc) don't pay well, but they make it easy to share your releases. But the best way to promote your band is on the Road, hands down! I know it's hard, but that's the way...
Tell us a few things about the New Underground Metal Scene in Brazil (Bands, Fanzines, Webzines, Metal Clubs etc.)
Brazilian underground scene is intensely active, we have tons of AMAZING bands, and the zines helps a lot to promote this developing scene. What makes it difficult is this damn political and economic crisis. A broken country means a broken scene. But our passion for Underground keeps the flame alive!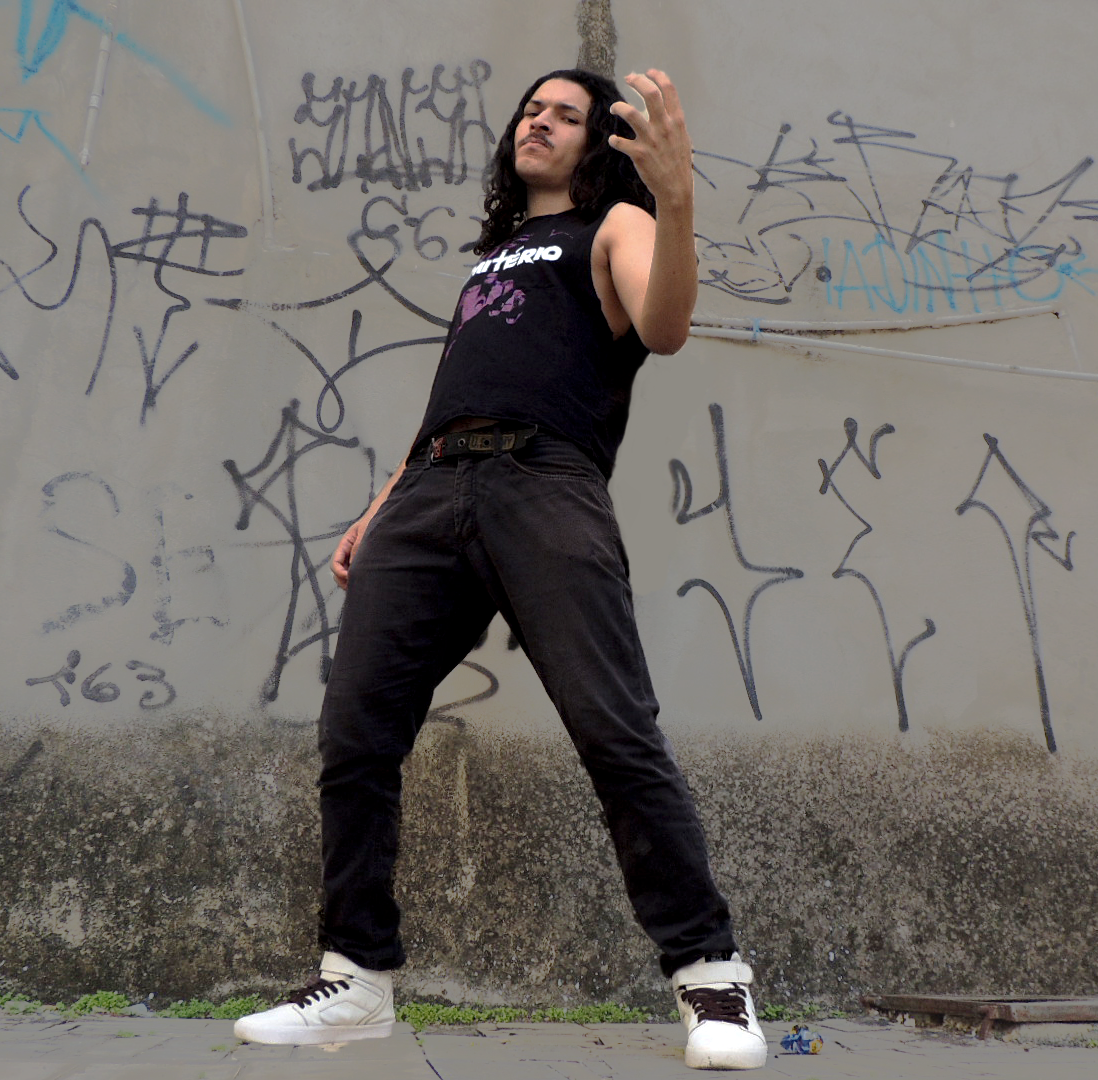 Do you know anything about the Hellenic Metal Scene?
To be honest, I never heard of it. But I did a brief research here and liked it, it is very interesting! I will definitely try to find out more about it.
What are your future plans?
Well, to release the EP in a physical format, and set up a simple merchandising (shirts, buttons, patches, posters).And also let the dust settle to begin rehearsals to upcoming live shows. In a near future, a split with some band.
Thank you very much for your time & Keep up the good work! The closure is yours
Thanks a million for the space and support! You guys are awesome! Keep this hardwork of sharing metal.I'm also grateful to everyone who is supporting me in this project, listening, sharing, giving good feedback...And I'd like to say to punch a racist, smash nazi scum, drink a beer, and follow Demön Haunt and Filthy Dogs of Metal on social medias! Cheers from Brazil!
FUCK BOLSONARO!!!
By Steve the Filthy Dog.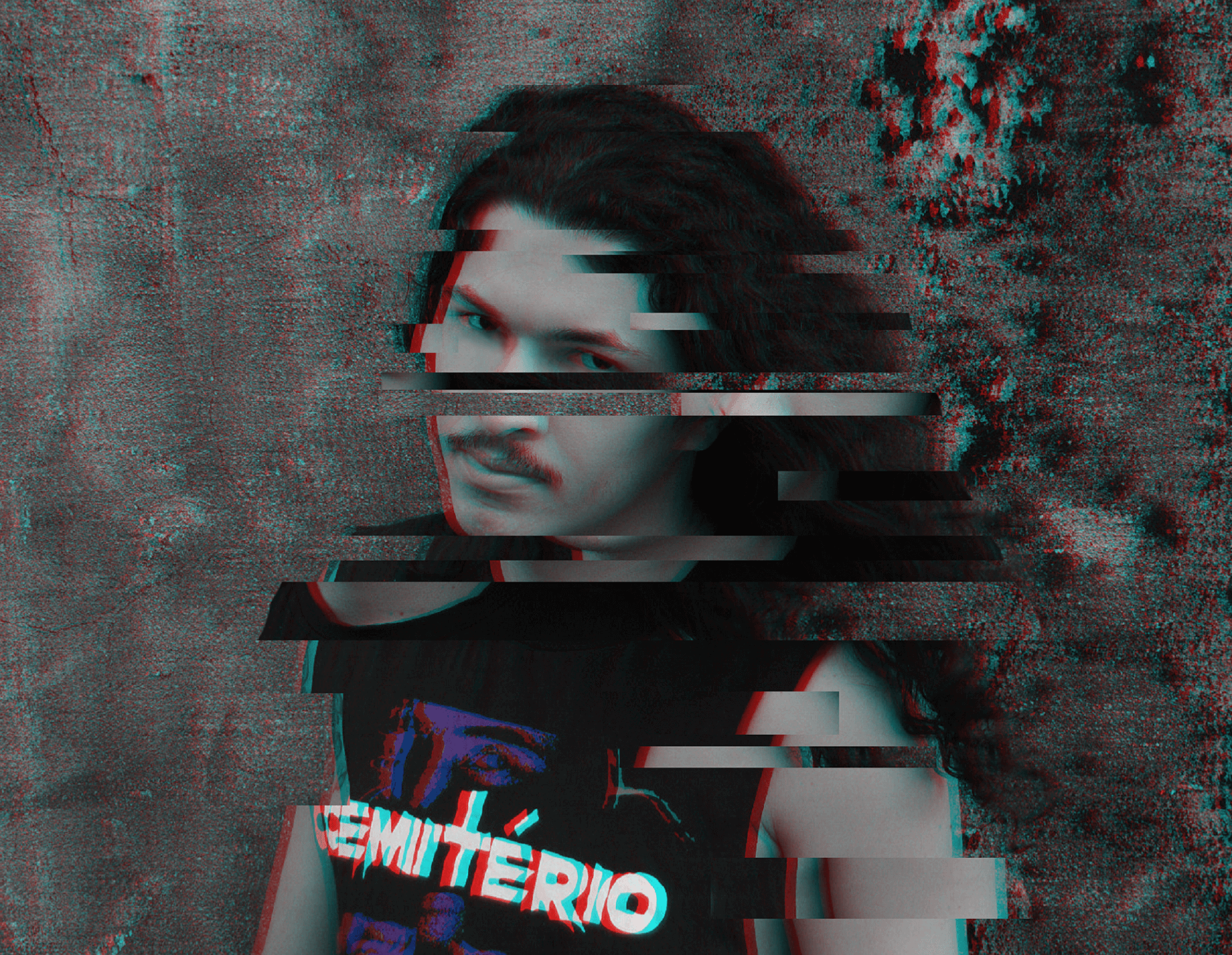 DEMON HAUNT CONTACT:
https://www.facebook.com/demon.haunt
https://www.instagram.com/demon.haunt/