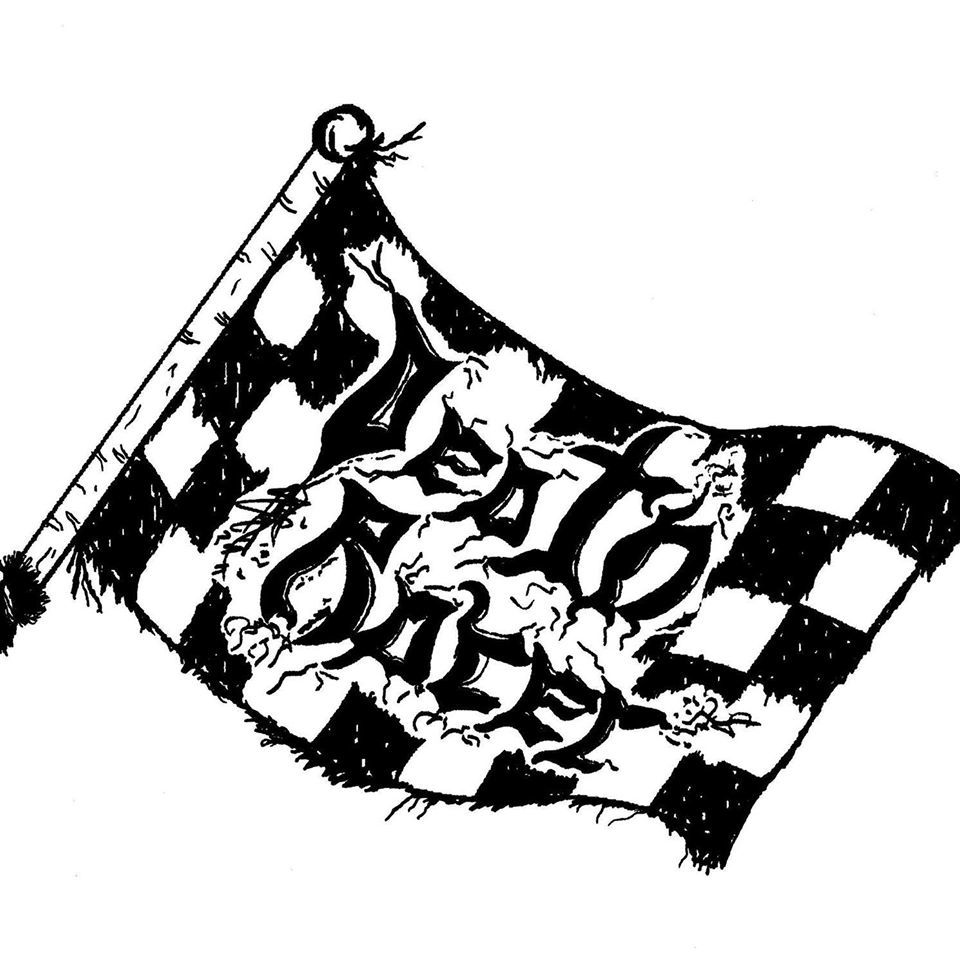 !!!SPEED METAL FROM AUSTRIA!!!
We had a conversation with DEATH RACER. Enjoy!
Welcome to the FILTHY DOGS OF METAL Webzine.
1. Tell us a few things about DEATH RACER (Members, Starting Year etc).
Salute! This is Johnny Brise (basses, vocals) and Bruce Pirelli (guitars) speaking on the radio waves. Frankstein (drums) is yet again out on the streets, probably drinking! Our aim is to bring death back on the roads of Middle Europe. The thunders are echoing majestically through these barrens' empty streets and still it's easy to loose one's track out there. You see? Even, the point when The Racer came in to existence was drained in the fumes of auto exhaust! Only losers take a look in the rearview mirror.
2. You have recently released your demo ''Qualifying''. What is the feedback from your audience as well as from the press?
*random sports dude* Good. Press was nice with us (no covering besides you Filthy Dogs of Metal). Fans are racing fast, I would say, so all in all, we are pretty satisfied with the weather conditions out on the course and such. So, well yes, we are looking forward and wanna say thank you to our sponsors on Bandcamp and whoever bought 1 or even 3 copies of our demo tape. Fuck the post office.
3. Label or DIY and why?
So far, we like doing "it" all by ourselves. Same goes for the recording process. Yet, we have to say thank you again here and salute our boss mechanic J. Meindlhumer for lending some mechanic service and tuning expertise – still in desired/acquired lo-fi/DIY manner! Back to tapes: Dubbing is nice, if you have the gear! But if any label out there might be interested in releasing our "Qualifying" on 7inch, we'd be glad to sign a contract for that stable!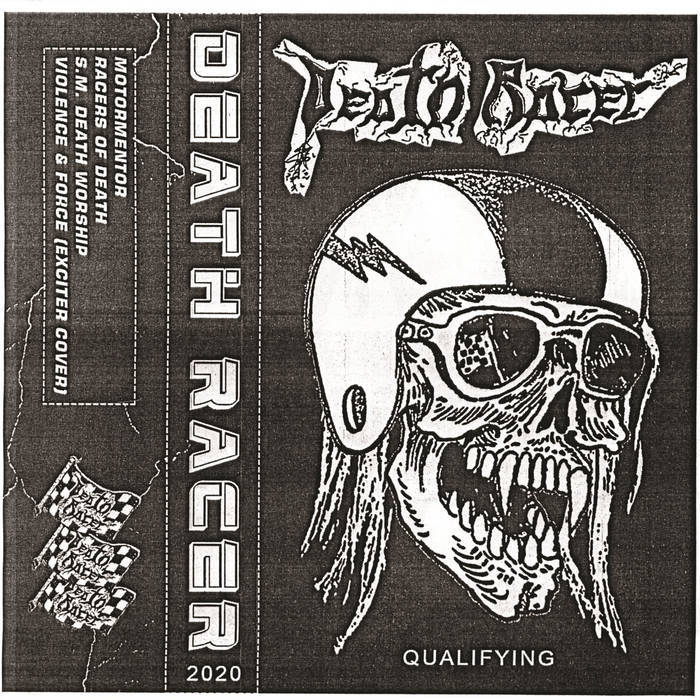 4. Do you prefer Vinyl, Tape, CD or Digital Format and why is that?
Obviously, tape format wins the cup here for it is the only one who got them two reels. We love that sort of things. Vinyl is reminding us on wheels, so it's also cool, I guess.
5. Your music style is Speed Metal. Which are your main influences (Favourite Artists / Bands etc.)
Razor, Exciter, Violent Force, old Slayer, old Exodus, Bombarder, Kat, Agent Steel (yes.) and always a good part of Motörhead (Not just because of the name). Apart from the veterans, we also wanna greet some rookie stables that are worth mentioning: Black Viper, Chevalier, Stälker, and underdogs like Dungeon, Rapid or Pyöveli. Deathhammer and Antichrist are also in the upper league for years. Next question.
6. Which things, do you think, a Band should sacrifice in order to succeed? Have you ever sacrificed anything in your life for a better future of your Band?
Even if might not quite sound like that, but we really had to go several warm-up laps before finally starting the engine for good. Distraction is the most poisonous thing for an athlete – worse than doping, cause that's actually beneficial, according to our experience. But as soon as the team was on track, the gasoline was setting our blood aflame, truly!!!
7. Describe your ideal live show as a performance Band. Have you already experienced that?
Imagine the most horridly bloody accident out there on the race track: the thunder of the relentless machinery passing you by as you lie there on the smoking concrete grounds, surrounded by fire and metallic destruction – got that? - then we're there!
Also, basic sound monitoring definitely won't be ignored at future shows! Thank you in advance.
8. Which attributes, do you think, that a new Speed Metal Band should have in order to gain identity and be unique?
To make it clear: That should not be the goal at all, if you wanna start a band within this genre! Heads first, fists second and make sure you're always fast enough.
9. Do you believe that Bandcamp and other Digital Platforms help the new Speed Metal Bands? Which, do you think, is the ideal way for a Band to promote its work?
Well, in our case, it obviously did, haha!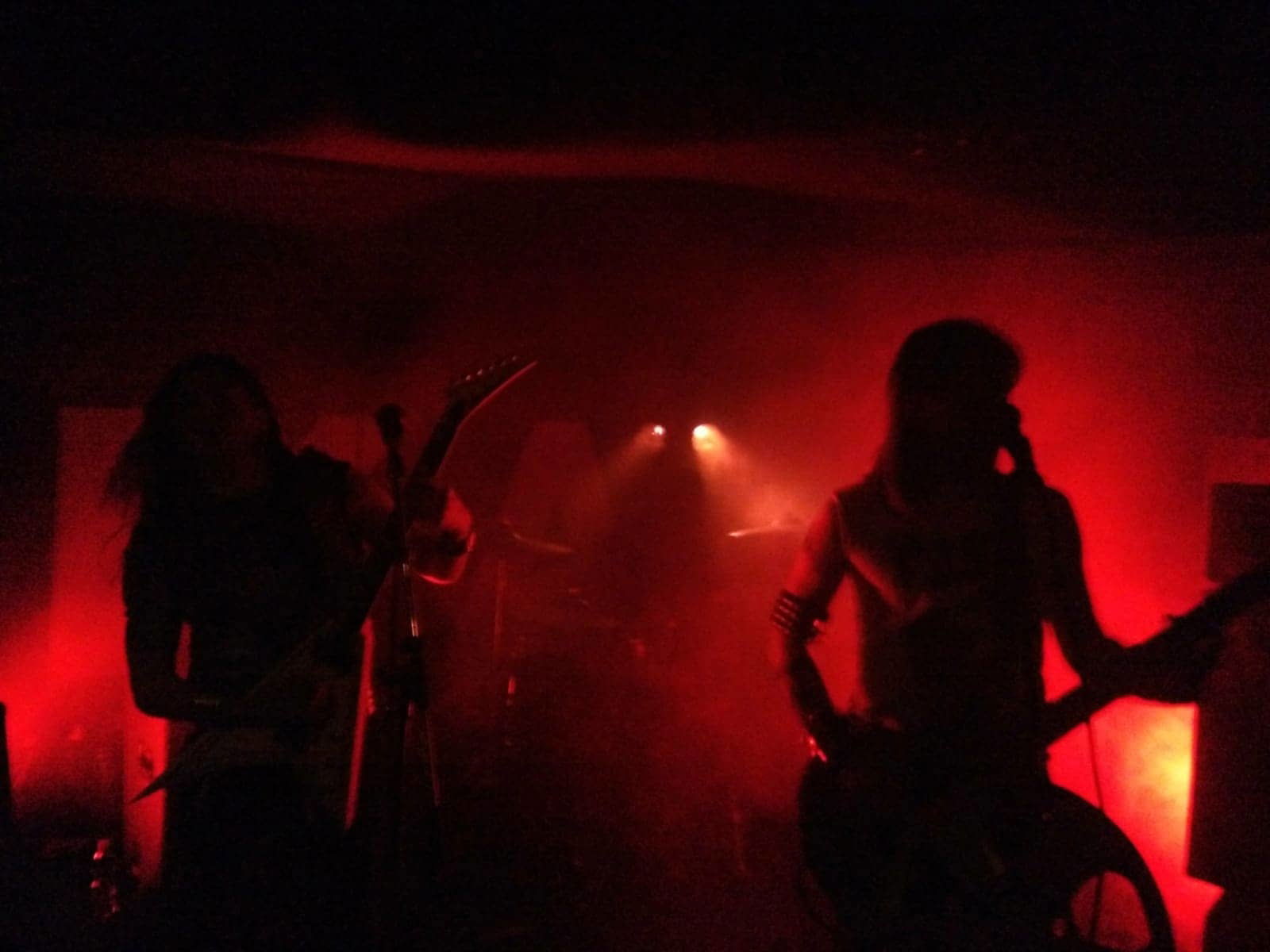 10. Tell us a few things about the New Underground Metal Scene in Austria (Bands, Fanzines, Webzines, Metal Clubs etc.)
It's all pretty barren since the very beginning. Compared to other nationalities with a similar size, Austria's just shit. I mean, we really got something going by now here in Linz (Steel City Sorcery), but it all depends on very few people: especially the ones attending the gigs! There are some good teams around, but they are few - No more name droppings from our side here. The cyberworlds of Internet make your wishes come true.
11. Do you know anything about the Hellenic Metal Scene?
We are not too familiar with Greek bands apart from the (early) black metal side of things – and at least Johnny's enjoying that a lot, carrying the torch with one of his other bands more than cheering it with DEATH RACER. Subconsciousness is a lie!!!
Moreover, some acquaintances from our home town seem to really enjoy that "Up the Hammers" Festival, which always boasts quite the line-up. Maybe we are gonna visit that one day, too.
12. What are your future plans?
For our rookie season, the plan is to think just race by race.
13. Thank you very much for your time & Keep up the good work! The closure is yours.
Thanks. For now, we are leaning back for a few weeks, but the season has only started and is about to continue in April already! After that, more training is awaiting the hungry riders of ours!
In the meantime, please give our "Qualifying" a few more laps within your heads and above all, take care for your sanity. Thank you.
By Steve the Filthy Dog.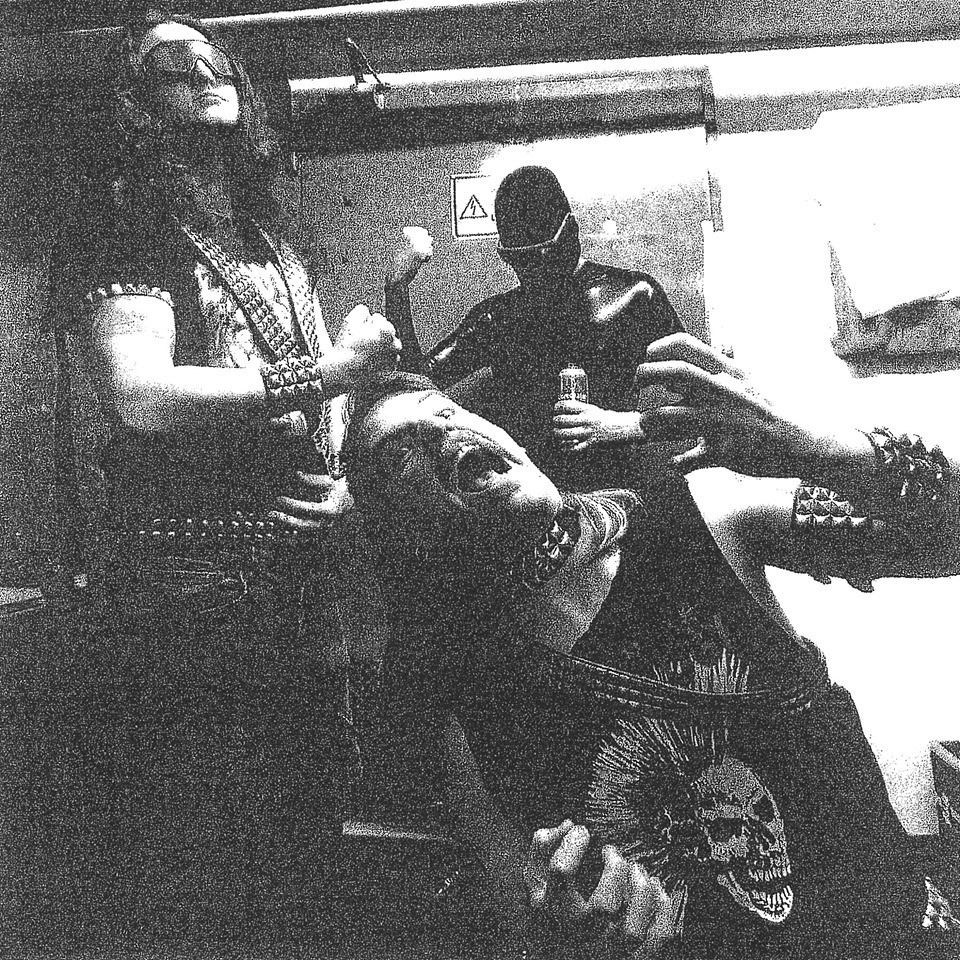 DEATH RACER CONTACT:
https://deathracerspeed.bandcamp.com/releases