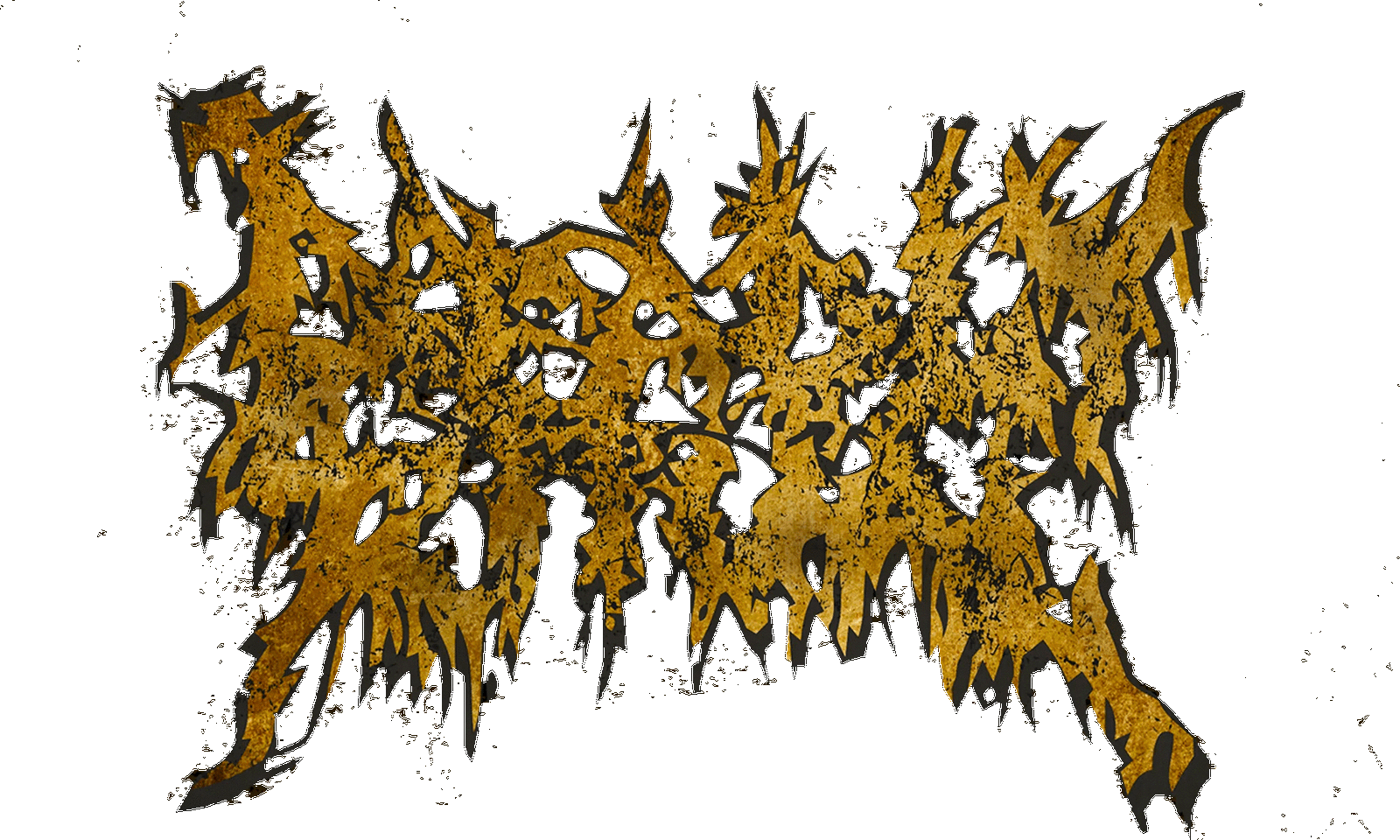 !!!DEATH METAL FROM MEXICO!!!
Welcome to the FILTHY DOGS OF METAL Webzine.
Tell us a few things about DEADLY RITUAL (Members, Starting Year etc).
Armando: Deadly Ritual was born in Naucalpan Mexico in 2015, our first material was relased in 2016 called "Rituales", this put us on the map of emerging bands in Mexico, after we released our E.P. called "Pederasta", this is where we consolidate our death/thrash metal sound,and finally we released "Horrores de la mente humana" our first full length that gave us the impetus to consolidate and position ourselves in the Mexican metal scene, our current linep is José Medina – Voice and guitar, Armando Hernández- Guitar , Sergio Farías- Drumms and Oscar Hex- Bass.
Jose: Deadly Ritual It starts in the year 2015, they decided to make original music and try to stay in the Mexican metal scene, currently the lineup is. José Medina - Guitar/Vocals Armando Hernandez - Guitar Oscar Hexer - Bass Sergio Farias - Drums We already have two Ep, Rituals (2016) And Pederast (2018) And our first full-length entitled "Horrores de la mente humana".
In 2021 you released your album ''Horrores de la mente humana''. What was the feedback from your audience as well as from the press?
Oscar: I think that as for our closest followers it was well received and with a lot of support, but it has cost us a little to reach more audience, as for the press will come out very soon another interview with a zine from Ecuador.
Armando: The comments were very positive, the album has been very popular both nationally and internationally, although we would like to reach more ears around the world.
José: The album has been received quite well since the promotion that we have tried to give it has worked, in events and in interviews, and the good comments that have been sent to us are positive, and we are just waiting for the release of the second official video of the band to give more promotion to the Disc.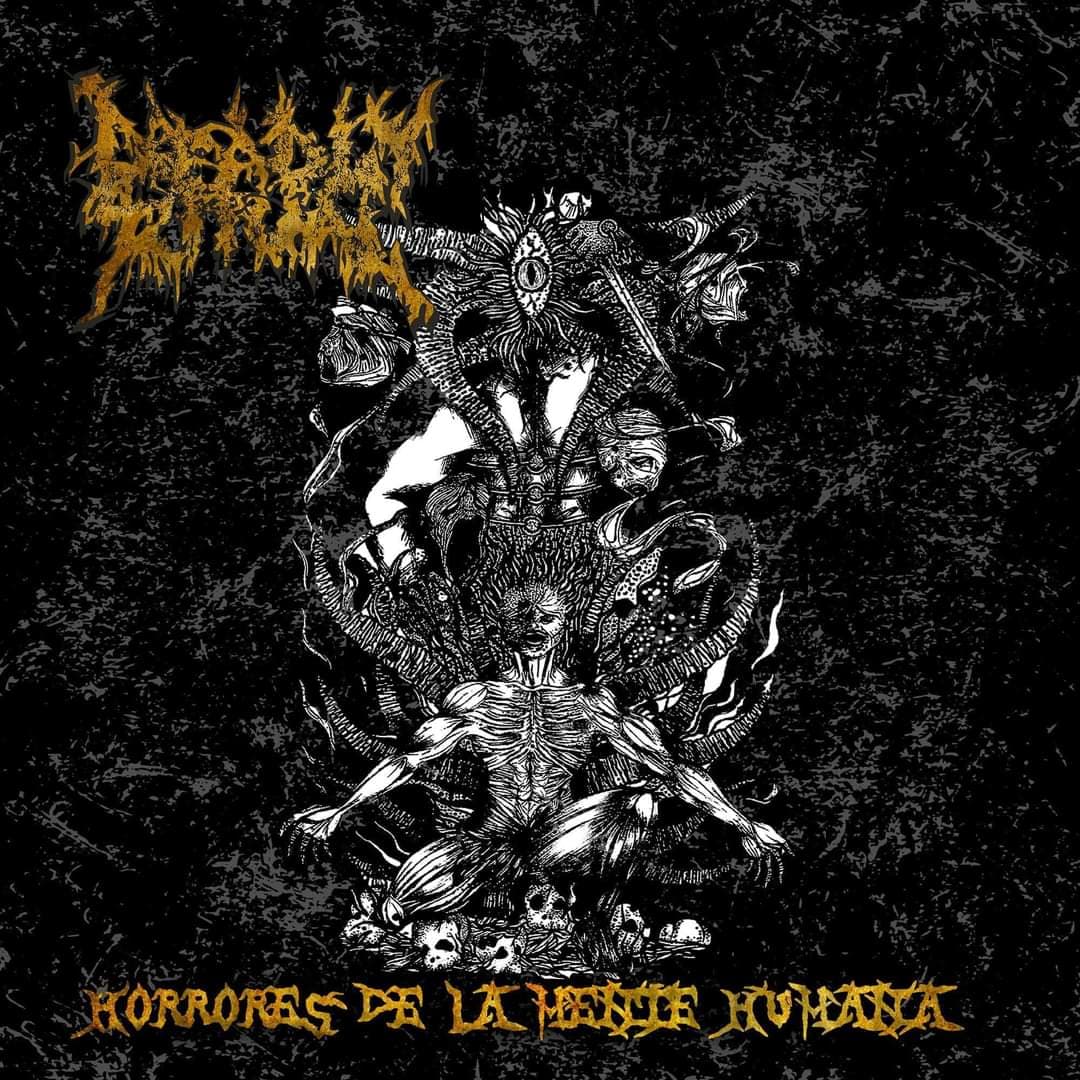 Label or DIY and why?
Oscar: Both have their good and bad certainly having a label helps a lot to have more clear scope depending on how big our album was made independently but if any future reissue came it would be a good thing to get it out through some label.
Armando: I would like to be a record label to help us spread the physical material, but I feel we have achieved a lot as an independent band.
Jose: As a band we have all wanted to form as part of a label, since we would like our music to have a larger distribution than independently.
Do you prefer Vinyl, Tape, CD or Digital Format and why is that?
Oscar: Any format is good for me, without a doubt the digital format has taken a lot of importance in this era of renewal in the networks, but I think the cassette and the vinyl have been taken up by many bands and personally I am fascinated by those two, and the CD I think will always be present.
Armando: I like vinyl, tape or CD, as long as it's physical, the material is fine for me, I feel it's a very direct way of supporting bands, especially underground ones.
José: Personally, I like the CD better, but social networks help us a lot since, on the digital side, we have been heard in other countries.
Your music style is Death/Thrash Metal. Which are your main influences (Favourite Artists / Bands etc.)
Oscar: Between the band individually each one has their own inclusiveness and we try to combine everything in that in a sound combined with the sound of the classic death metal, I could tell you too many but I think the ones that most influence our sound or that I take as a great reference are; Death, Gorefest, Cannibal Corpse, Skeletonwitch, Fleshcrawl, Edge of Sanity, Morbid Angel, Kreator.
Armando: My influences are Death, Sepultura, Entombed, Dying Fetus, etc, I like that we all vary in our favorite metal genres, there is a lot to listen to, but my favorite is brutal death
José: My band influences are, Death, Asesino, Brujeria, Sodom, Kreator, Venom, Cannibal Corpse to name a few.
Which things, do you think, a Band should sacrifice in order to succeed? Have you ever sacrificed anything in your life for a better future of your Band?
Oscar: Maybe the classic thing they say is money time with friends family, but I think none of that is really a sacrifice when you do what you like which in this case is the music playing live at great events, but of course so that a band can continue doing what they like there must be an investment in terms of improving the production of the songs, either by paying for a better studio or mix, and in producing more copies of CDs when needed and on t-shirts, in addition to taking advantage of playing outside the country when there is an opportunity.
Armando: I think that the most important sacrifice of a band, besides the money invested, is the time and effort that is also invested in the work of the album, in creating, recording and editing, and also the personal sacrifices such as not going to a family event to go to play for example.
Jose: There are several things and one of them is time since you must also be focused on your life, family, children, etc. It is one of the things that as a band one sacrifices to be able to rehearse, for events and tours that are carried out with the band.
Describe your ideal live show as a performance Band. Have you already experienced that?
Oscar: Hahaha that is easy I think there are many very good places to play here and some of great tradition among the underground, but what many times has happened to us is that the backline that has touched us is shit, so my ideal show is where there is a good audio many people and a huge event in the foreign.
Armando: If we have been to very good metalfest where there is an excellent organization, good audio, good audience and very excellent bands, with that for me it is a perfect metalfest.
José: An ideal show for me personally would be to play in another country, with different people in order to further expand our music and of course a festival outside of Mexico would be an ideal show.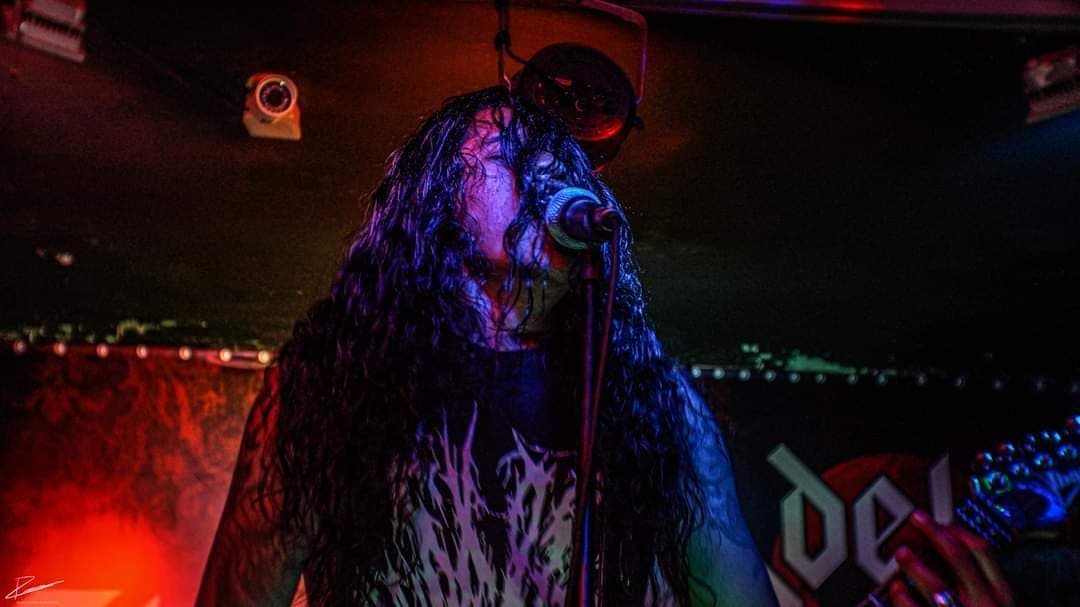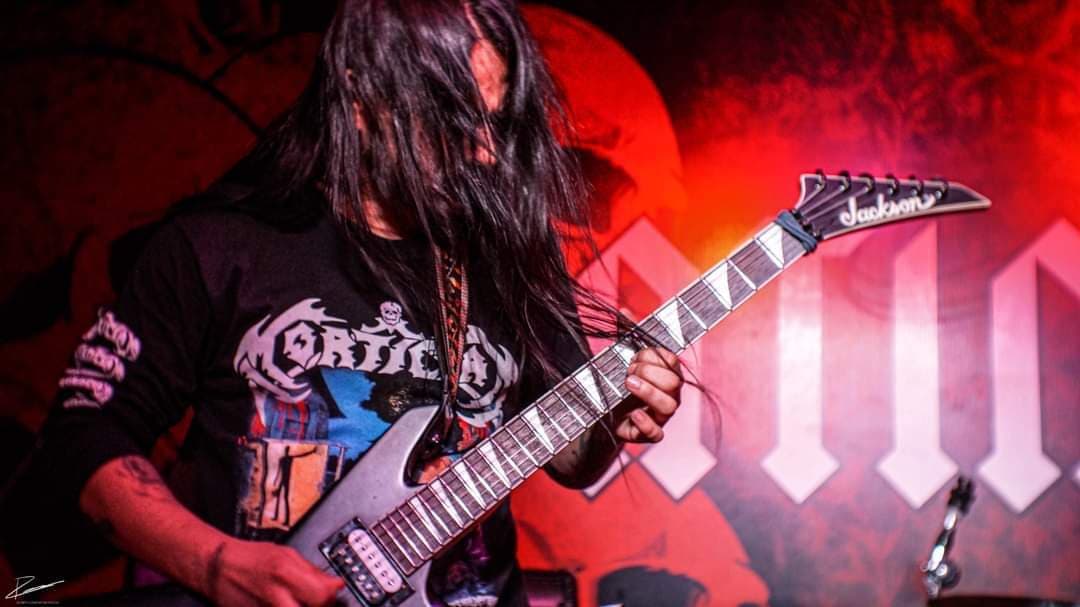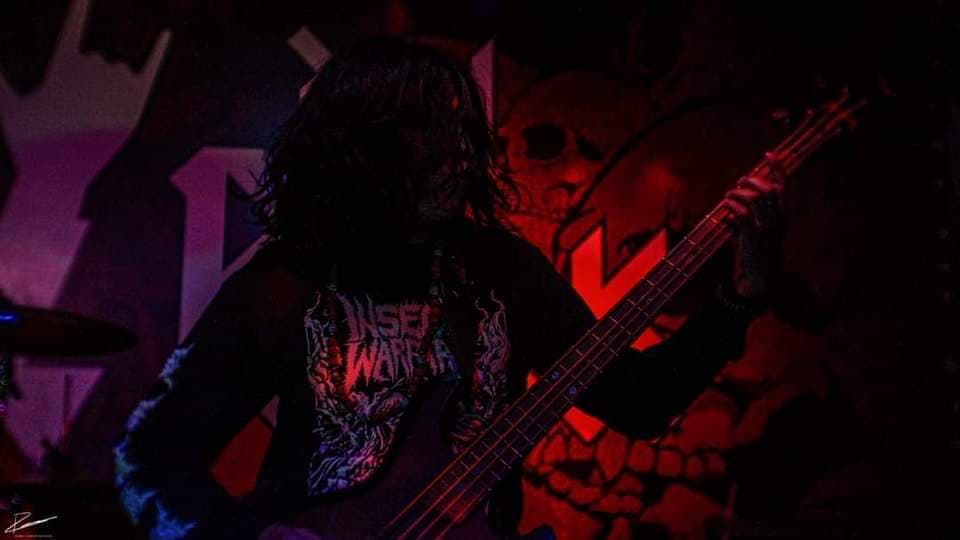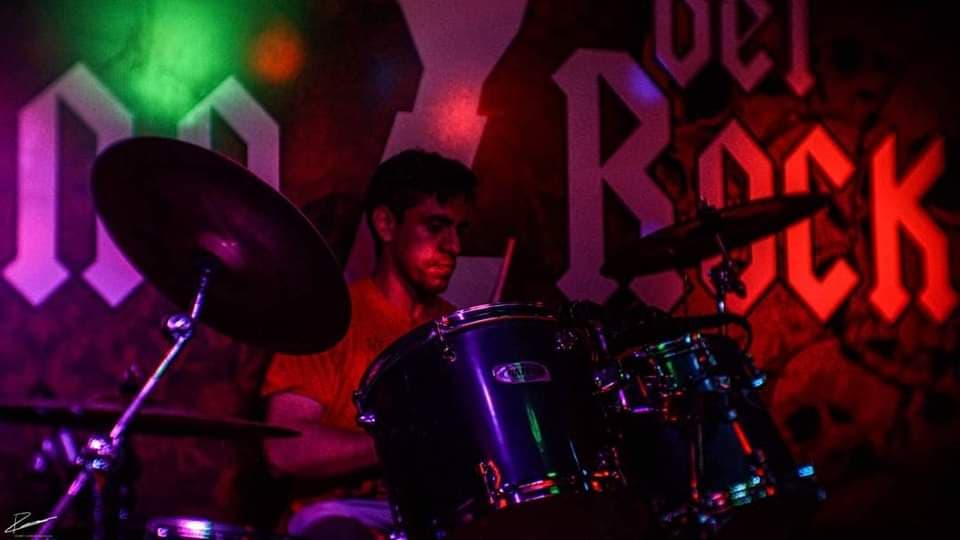 Which attributes, do you think, that a new Death Metal Band should have in order to gain identity and be unique?
Armando: I think that in addition to the sound, the presence on stage is vital, I have heard bands on CD that sound brutal and live to the point of being lazy, but being unique is difficult now, a lot of metal is already done.
José: A lot of enthusiasm and taste for the genre, and not to decline or withdraw from the scene since this must be constant, you have to try to reach all those ears and more than anything give your best in each event, be it big or small.
Do you believe that Digital Platforms help the new Death Metal Bands? Which, do you think, is the ideal way for a Band to promote its work?
Oscar: Sure, in this new era of technology that we are going through is a great help to be able to reach our music and it has been thanks to social networks that we have been able to reach more people especially in other countries besides claro Mexico.
Armando: It is not the ideal medium for metal in general, but it does help, since it is easier to get to listen to some bands, I think that the physical formats are mainly for collection right now.
José: Digital platforms have definitely become a great help for bands, they can listen easier and receive help even faster.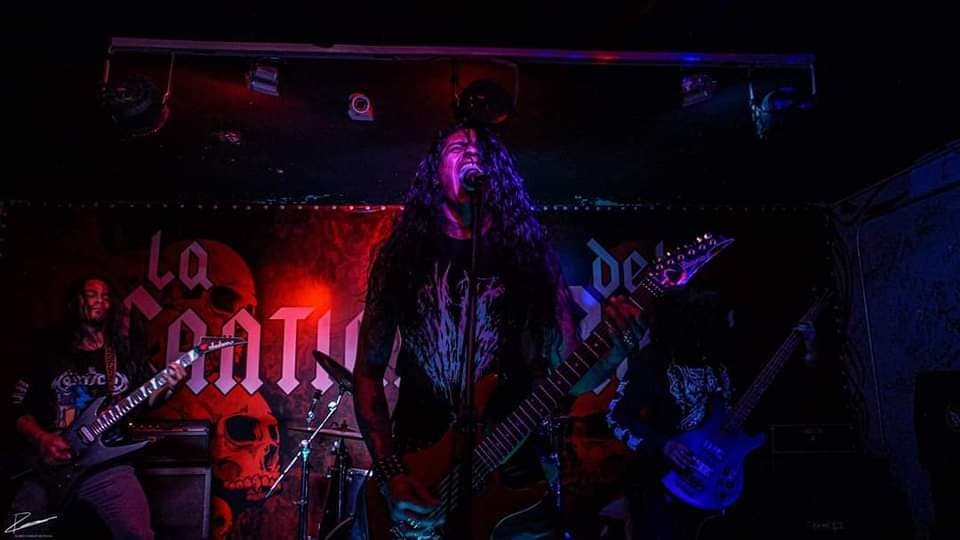 Tell us a few things about the New Underground Metal Scene in Mexico (Bands, Fanzines, Webzines, Metal Clubs etc.)
Oscar: There are too many bands in Mexico that in my opinion deserve to reach more ears in the world I have included in Mexico, many people are more interested sometimes only in foreign bands but still there is support from the people here but I think we lack much more support from all parties involved.
Armando: There are many excellent bands here in Mexico, of all the genres you want for example Several Cocks (Goregrind), Overdeath (Hardcore), FX-05 Xiuhcoatl (Brutal Death), Putrescense (Brutal Death), Cerebral Miasma (Tech Grind), etc, the problem is that there is no support among us, we don't go to festivals, we don't want to pay the entrance fee, and as for fanzines and webzines there are few really, yes there are some metal clubs where metal events are usually held, but I return to the same thing, if there is no support then there are fewer and fewer events.
José: Despite the pandemic there are still people who promote Mexican metal now more in internet broadcasts trying to still give the support of Mexican bands.
Do you know anything about the Hellenic Metal Scene?
Oscar: Yeah there are several bands that I am a fan of mainly Rotting Christ and Septicflesh that will perform with their symphonic concert in September in addition to Thou Art Lord, Yoth Iria, Αχεροντας, Nihilism, Suicide Angels, Nox Formulae, Medieval Demon, Acrimonious, Nier Onath, Amken, Spectral Lore and those are the ones I remember for the moment.
Armando: I know some excellent bands that come from Greece, Suicidal Angels, Rotting Christ, Septicflesh and I think Varathron, but I don't know what the scene is like there.
José: it is very good in general, there are good bands in the scene that should also be supported like the scene in Mexico.
What are your future plans?
Oscar: Keep composing more music and have more material for future long-lasting albums, EP, or splits and of course keep playing in as many events as possible and if there are any outside of Mexico it would be the most great for us.
Armando: Our future plans is to continue making metal and continue spreading it, we would very much like to leave the country to play.
José: Right now it's time to promote our new album and soon in a few months the premiere of our new official video, and start composing for a next EP.
Thank you very much for your time & Keep up the good work! The closure is yours.
Armando: Thank you very much for the space for the interview, for the support and the diffusion to Filthy Dogs zine, muchas gracias!
José: Many thanks to Filthy Dogs of Metal, for supporting the band and the metal scene in Mexico. Thank you very much. Greetings from Mexico.
By Steve the Filthy Dog.
DEADLY RITUAL CONTACT:
https://www.facebook.com/deadlyritualmx
https://www.instagram.com/deadlyritual/
https://deadlyritualmx.bandcamp.com/
https://soundcloud.com/joseph-medina-509622554