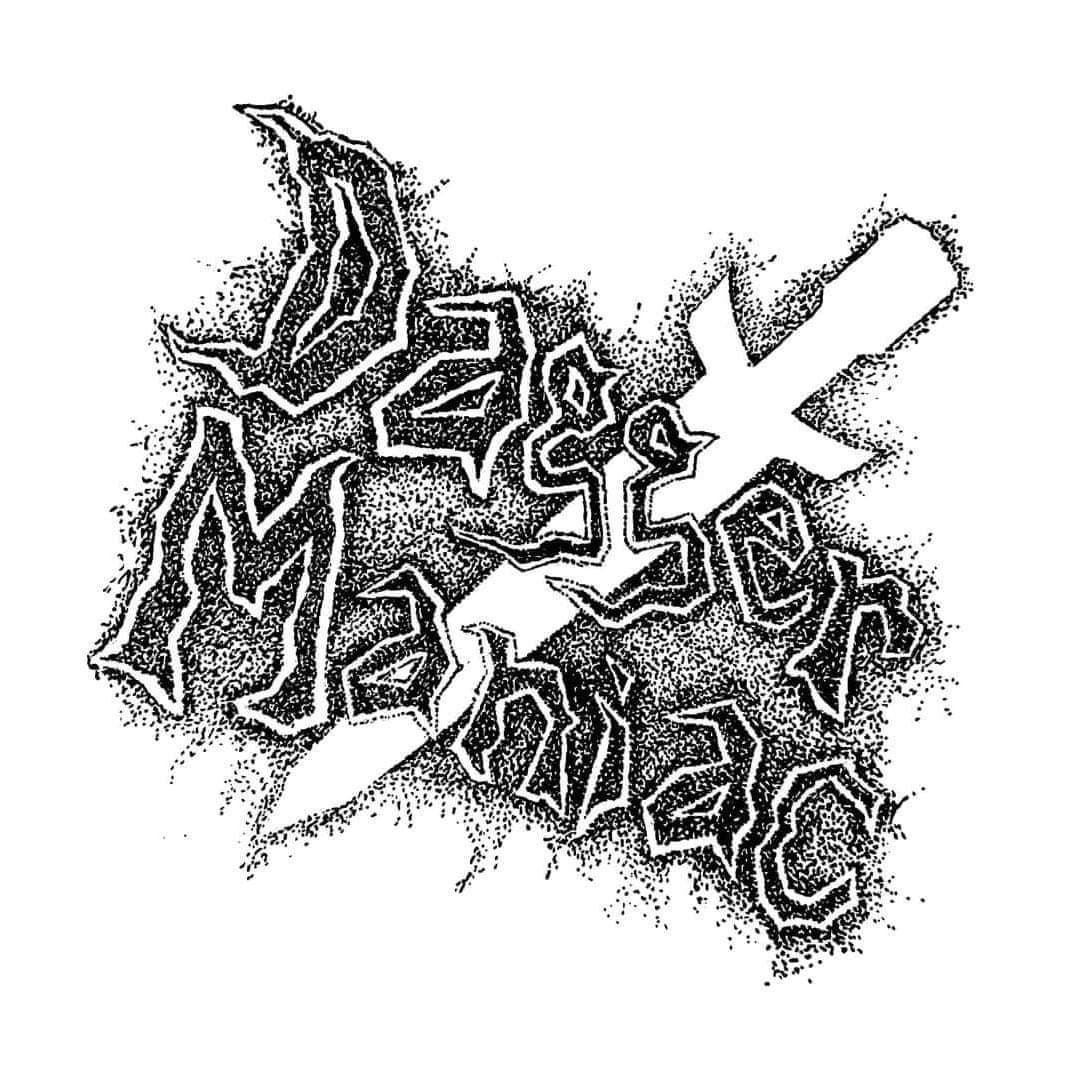 !!!SPEED METAL MANIACS FROM POLAND!!!
Welcome to the FILTHY DOGS OF METAL Webzine.
Tell us a few things about DAGGER MANIAC (Members, Starting Year etc).
Mjoti : Hi! Dagger Maniac was found in the beginning of 2021, by ex-members of thrash metal band Inner Rage, i joined the band when i saw an announcement that the guys were looking for a guitarist. Our goal was to play fast, old-school music to the bone, inspired by our heroes from the past.
You have recently been a part of the split album ''Burn the Sinner''. What is the feedback from your audience as well as from the press?
Mjoti: The split was released by our friends from Hymns Of The Crypts Zine, especially for ,,Spalić Grzesznika'' event, which means ,,Burn The Sinner'' in Polish. The concert took place on the ninth of July at the club ,,Potok'' in Warsaw, where we played with bands such as Sphinx, R.I.P., Wielki Mrok, Torpor and more.The feedback from the audience was great because all the tapes have gone, but don't worry, the repress is on it's way!
J. Dagger: Haven't really heard any feedback from the press regarding the split, it seems to me though that people like the song we've put on the release. All I can say is: big respect to the dudes responsible of the split, they also have a zine called "Hymns of the Crypts" - some good shit.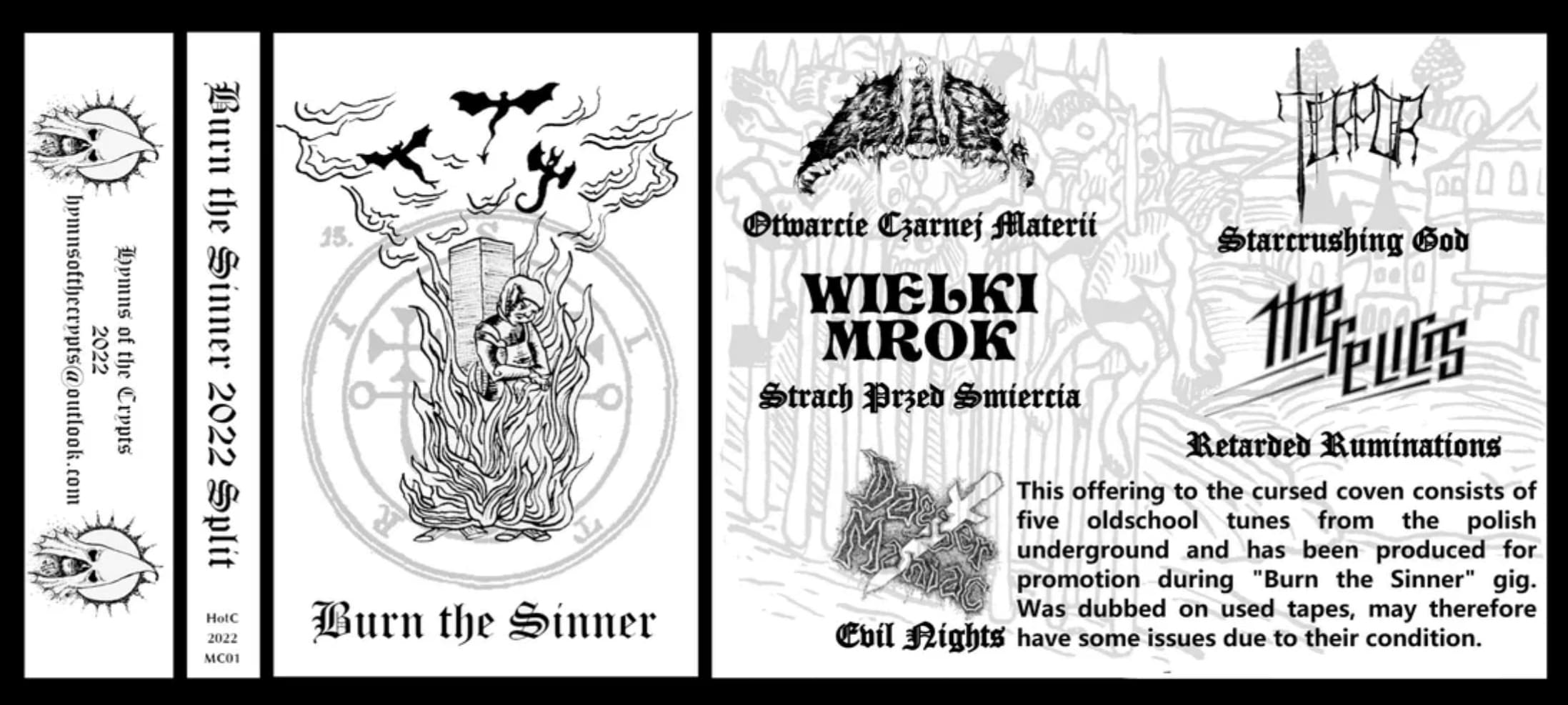 Label or DIY and why?
J. Dagger: Well, I think there are pros and cons of each solution, in an ideal world I'd like to mix it up from time to time.
Mjoti: Of course being in label is much easier. Instead of paying for your independent release, you can spend the money for support other artist by buying merch for example. I must say, that i'm still talking about underground, because i don't know how the bigger labels works.
Do you prefer Vinyl, Tape, CD or Digital Format and why is that?
J. Dagger: I myself am a fan of tapes mainly, as of today I see them as a poor mans vinyl.
Mjoti: Analog is the way, so I'm collecting tapes and vinyls. I'm buying a compact disc only if the album did not come out in a different format, and streaming music if I'm outside the home, or when i don't have an album in physical version that i just want to listen.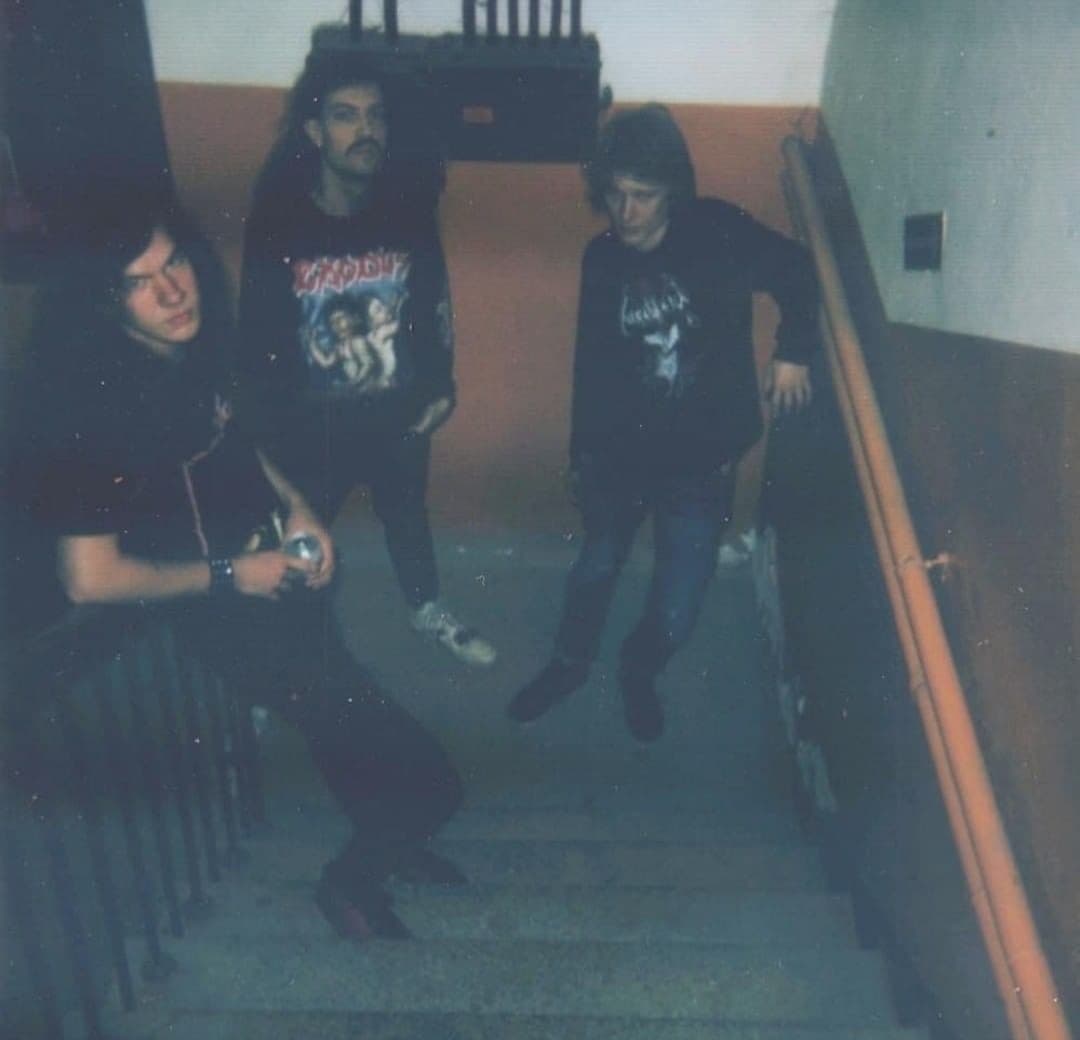 Your music style is Speed Metal. Which are your main influences (Favourite Artists / Bands etc.)
Mjoti: Our biggest influence is that nasty speed metal style. You know, bands like Warfare, Venom, Tank, Exciter, early Razor and more. Also we all listen to many music styles, so maybe we will improve our sound in the future, who knows.
J. Dagger: Again, I'm gonna speak for myself (I'm sure the other dudes have already went over our mutual influences as a band). My drumming influences when it comes to Dagger Maniac (although I cannot by any means match their skills) are Phil Taylor of Motorhead, Terry Ollis from Hawkwind, Sadomancer from Deathhammer and that dude from Speedwolf - when the band was beginning to form and we were writing our first songs, I was listening to a lot of the songs from their LP.
Describe your ideal live show as a performance Band. Have you already experienced that?
J. Dagger: There have been exceptionally good live shows, although I tend to be very critical of my drumming skills, so no ideal gig for me yet. Maybe when I practice my way up to a satisfactory level, I'll be able to answer this question differently.
Mjoti: I don't know, every show was good for some reason, except this one with Swayzee maybe, when i get very drunk on stage and mess up every guitar solo haha.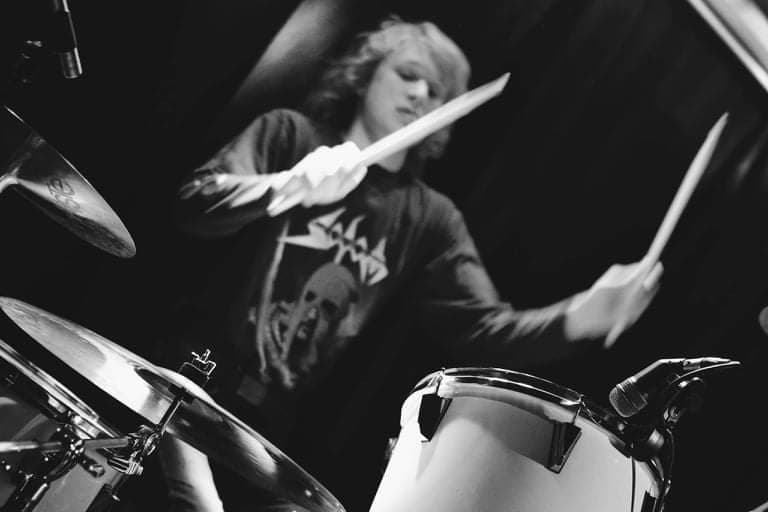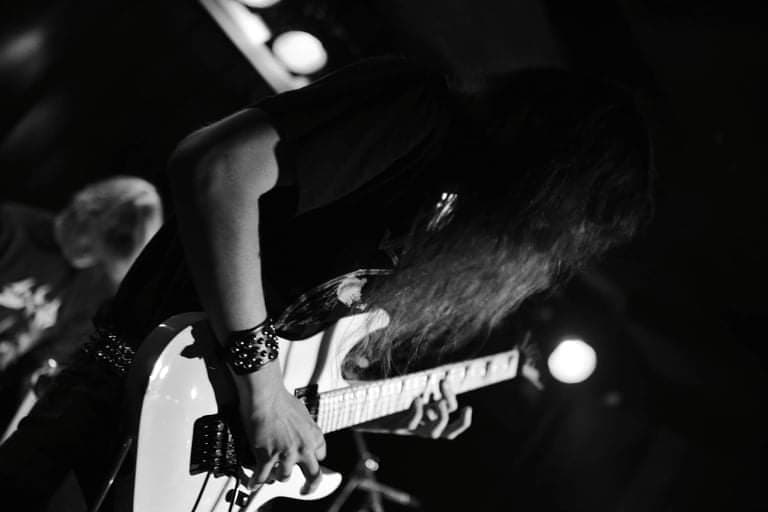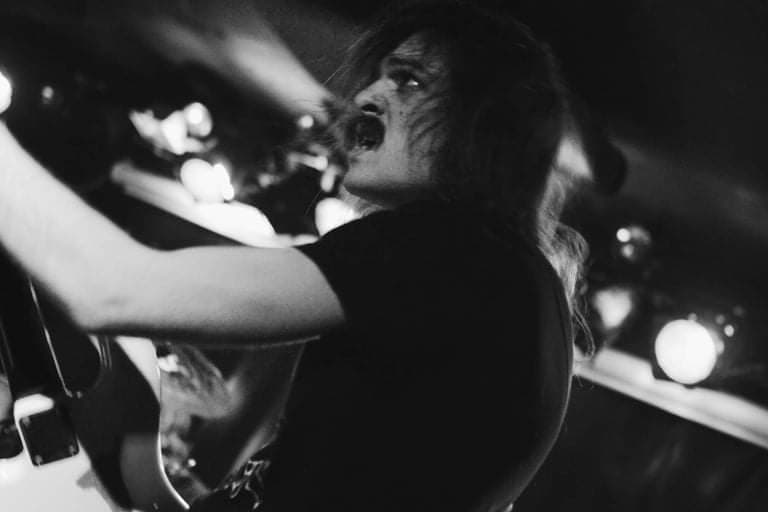 Which attributes, do you think, that a new Speed Metal Band should have in order to gain identity and be unique?
J. Dagger: I don't know, you'd have to ask a unique speed metal band.
Do you believe that Digital Platforms help the new Speed Metal Bands? Which, do you think, is the ideal way for a Band to promote its work?
J. Dagger: I'd have to be honest with you, I have no idea. What I'm sure of is the fact, that good music will promote itself once published.
Mjoti: I think that only Bandcamp helps new bands in some way. Contrary to appearances, from what i can see, still a lot of people buy digital music, so you can earn some money for your demo recording or something like that.
Tell us a few things about the New Underground Metal Scene in Poland (Bands, Fanzines, Webzines, Metal Clubs etc.)
Mjoti: The scene is so cool that sometimes it feels like 80's again, especially in Warsaw. Tape trading, zines, underground concerts, many maniacs who knows what's about. And awesome bands obviously, some of them are recording albums that can easily be placed next to the classic works of many cult bands (just check the latest albums of Armagh, Species or Frightful for example), they're also just have fun with music.
J. Dagger: Where to start... If you want to discover badass bands from the Polish Underground, check out the catalogues of First Wave Only and Sign of Evil Productions. There are also some cool bands like Species, Gallower, Sexmag or Black Hosts (along with many others) signed to other labels.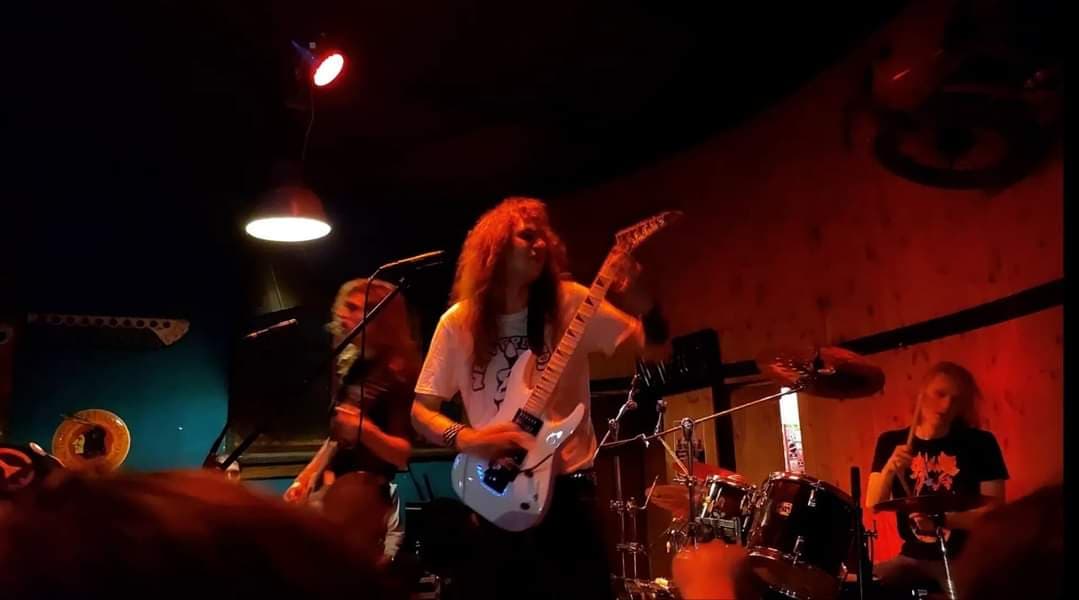 Do you know anything about the Hellenic Metal Scene?
J. Dagger: Well, there are some bands I enjoy, for example Slaughtered Priest or Raw Poison (are they still active?).
What are your future plans?
Mjoti: Now we are finishing a demo recording, later, after concerts in August we want to take a break from live shows. I think, we play it many as a underground band with one year activity, so we will focus more on studio material, because we have some new songs.
J. Dagger: My plans for the future contain me putting on a pair of pants and going to play some drums. But when it comes to the band, releasing the demo this year is a must!
Thank you very much for your time & Keep up the good work! The closure is yours.
Mjoti: Thanks for the interview.
By Steve the Filthy Dog.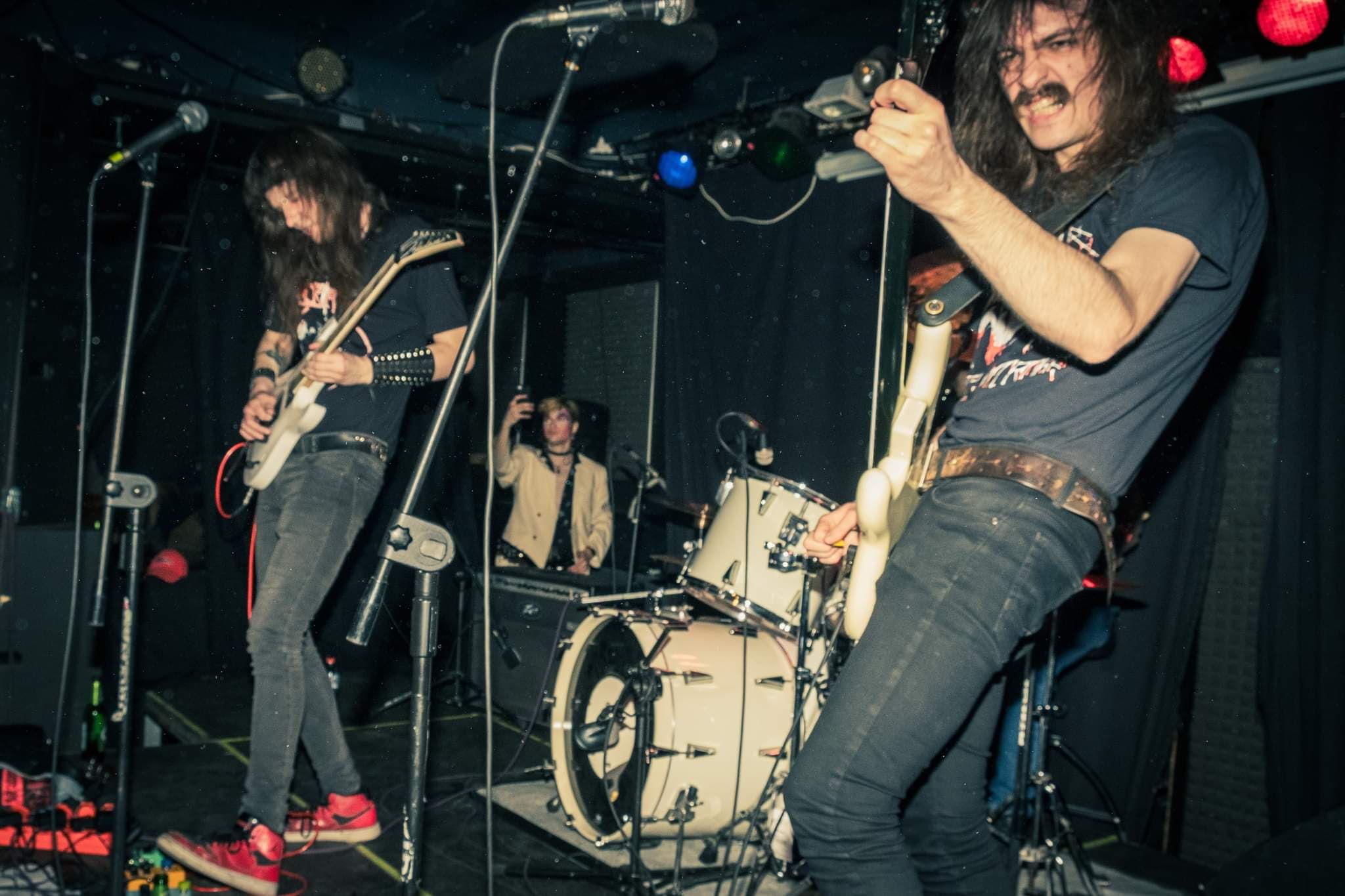 DAGGER MANIAC CONTACT:
https://www.facebook.com/filthydaggermaniac