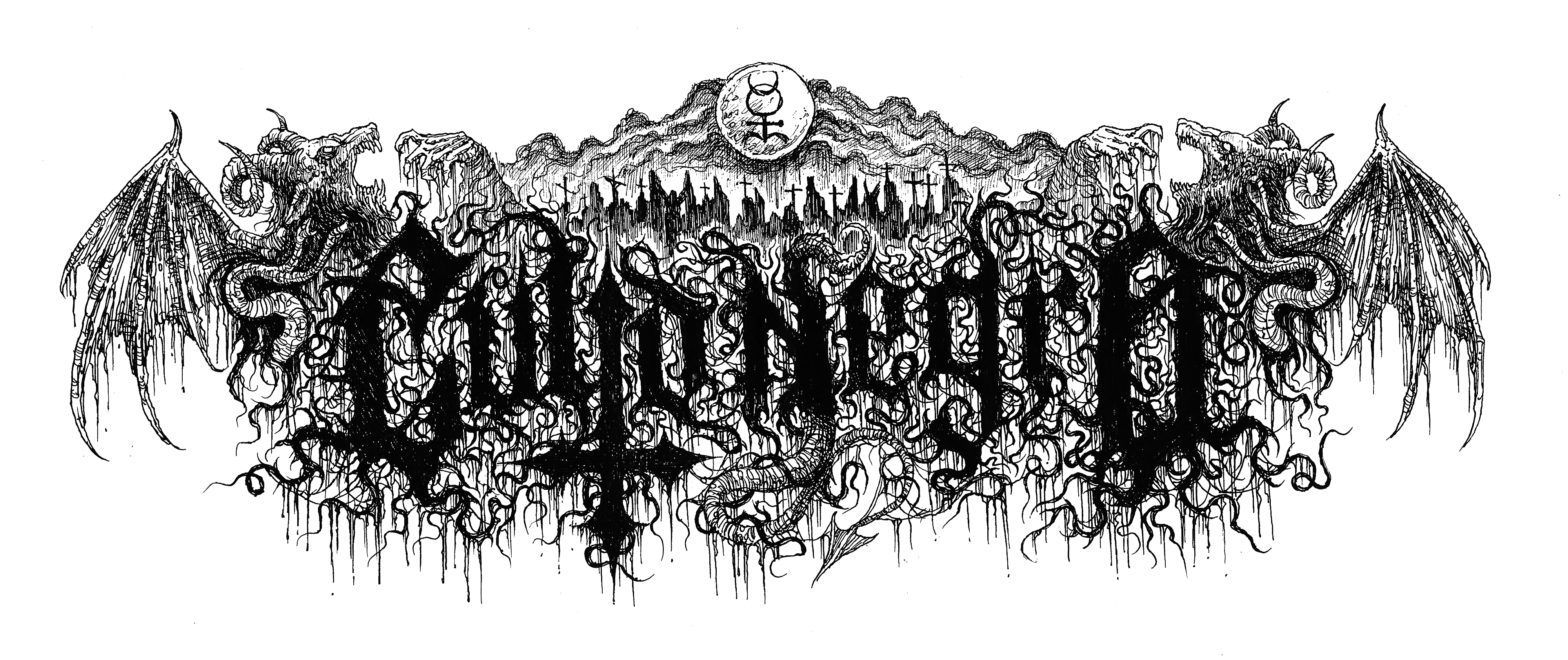 !!!BLACK/SPEED METAL FROM COSTA RICA!!!
We had a conversation with AntiChristopher (Bass). Enjoy!
Welcome to the FILTHY DOGS OF METAL Webzine.
Tell us a few things about CULTO NEGRO (Members, Starting Year etc).
Thank you for having us! Culto Negro started in 2015. We've had a couple changes in our line-up since our creation, however, our current members are close friends, from years and years back. We decided that all lyrics would be in Spanish. Most Latin American bands have lyrics in English, but we decided to have all lyrics in our native language (Spanish), which comes more naturally for us, and through which ideas can be expressed more fluently through lyrics.
Members are:
D.N.: Vocals,
Éter : Guitars,
Isarak: Guitars,
(Myself) AntiChristopher: Bass,
Vörago: Drums
Both guitar players take turns with Lead guitar work.
You are going to release your new album ''La noche oscura del alma''. Tell us a few things about this project.
''La noche oscura del alma'' is our first Full Length. We've had a few releases in the past: A couple demos, a split, and an EP, but this is our first "big" release. It should have come out earlier, but Covid didn't help... We had the material ready since 2020. So now we're finally able to put it out there.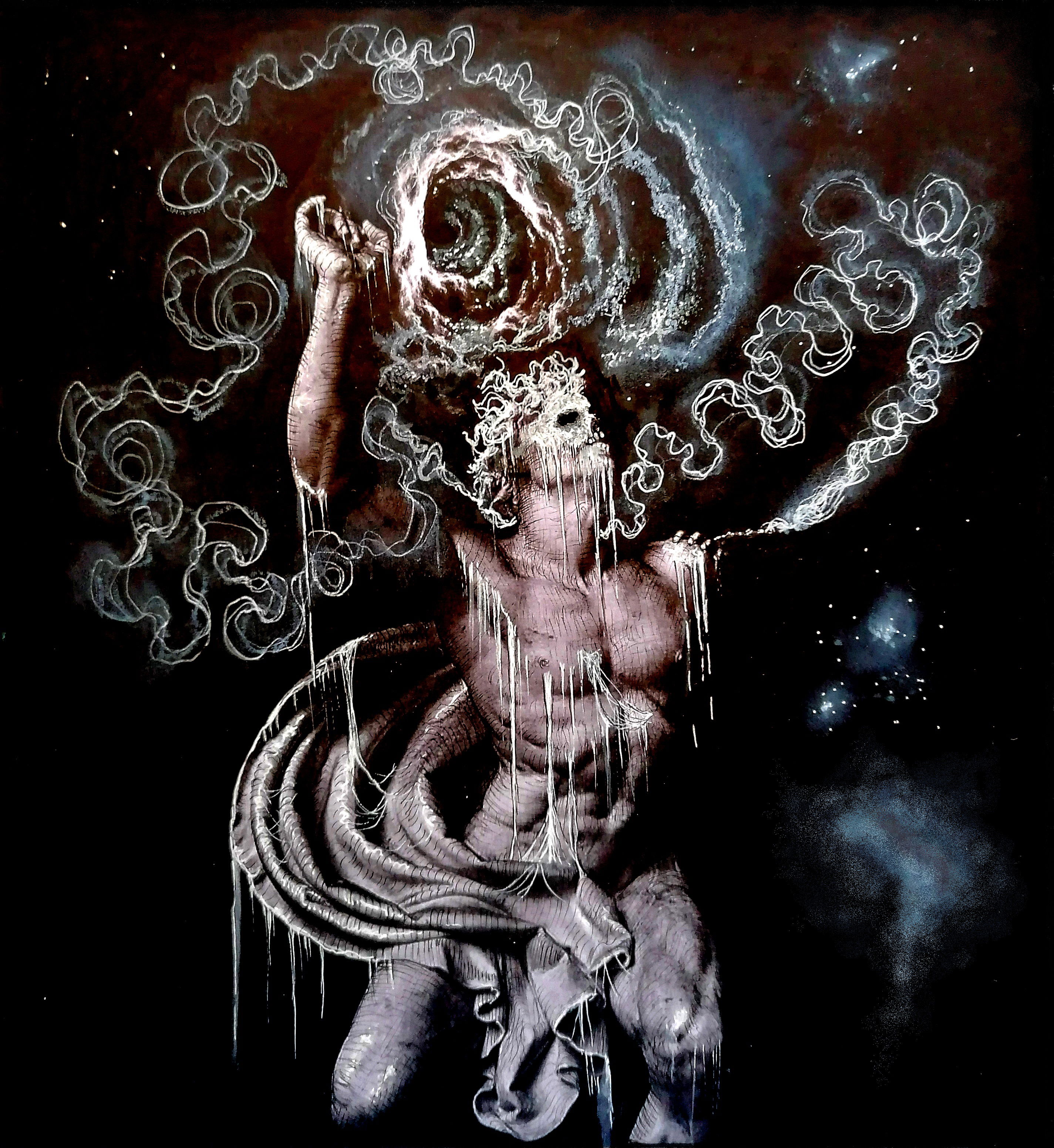 Label or DIY and why?
This release is coming from labels. Godz of War & Mythrone Promotion (Poland) for CD, and Violence Records (Costa Rica) for Tape. Godz of War released an album from Vörago's other band, so they were interested in our work, and Violence Records were very keen to release our material on tape.
Do you prefer Vinyl, Tape, CD or Digital Format and why is that?
I personally prefer anything Analog (And I'm sure I speak for the rest of the band on that matter) but any format is good, anything with the right equipment sounds great. I like the large artwork on vinyl, and the extra artwork that comes in CD booklets, and the whole interactive experience that changing sides on tape and vinyl involves. I like them all.
Your music style is Black/Speed Metal. Which are your main influences (Favourite Artists / Bands etc.)
The usual classics I suppose: Venom, Bathory, Motörhead, Sarcófago, Sepultura. Discharge for that D-Beat drumming. But there are tons of more recent bands that we really enjoy: Absu, Nifelheim, Desaster... I could go on for a while.
Which things do you think a Band should sacrifice in order to succeed? Have you ever sacrificed anything in your life for a better future for your Band?
Well, we haven't really "succeeded", so I can't say!, but Time I guess. I'm sure we've all sacrificed time, and much more, for the band. Being in a band is like having a normal job (which, we all have "normal"/boring day jobs), you have to sacrifice and make an effort into it, as any other job. Also trying to share the same "vision" among all for what we want for the band, and where we it want it to go.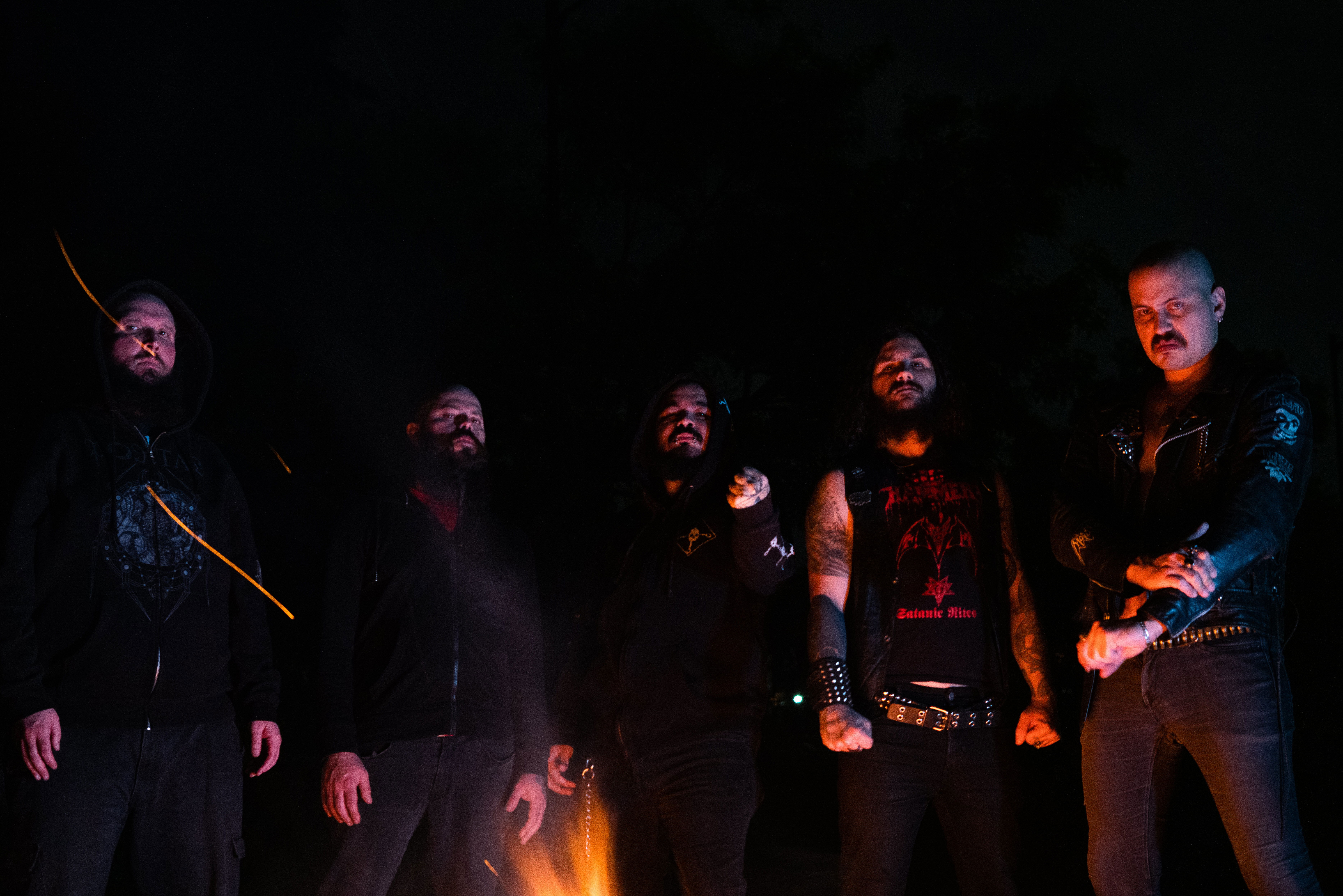 Describe your ideal live show as a performance Band. Have you already experienced that?
Anywhere, with good sound/acoustics. In smaller venues, people enjoy the show more, but the sound is not always great. We have played mostly in small places and a few larger venues, but smaller ones are more enjoyable, even for us.
Which attributes, do you think, that a new Black/Speed Metal Band should have in order to gain identity and be unique?
Esoteric/dark/evil elements in the lyrics (For the Black Metal part), of course riffs that make you think of galloping enemies, buzzing saws, nice tempo changes, that go accordingly with the music being played as a whole, gun-like drumming, and most important: playing fast!
Do you believe that Digital Platforms help the new Black/Speed Metal Bands? Which, do you think, is the ideal way for a Band to promote its work?
Yes, for sure. Us being metalheads, while watching old interviews from bands we enjoy, they always mention: "Everything was much more difficult before, when there was no internet" I'm sure that's true, all digital platforms (Including social media, unfortunately...) helps a lot. Specially, for us, being from a small and not very known country. Any exposure is good exposure sometimes.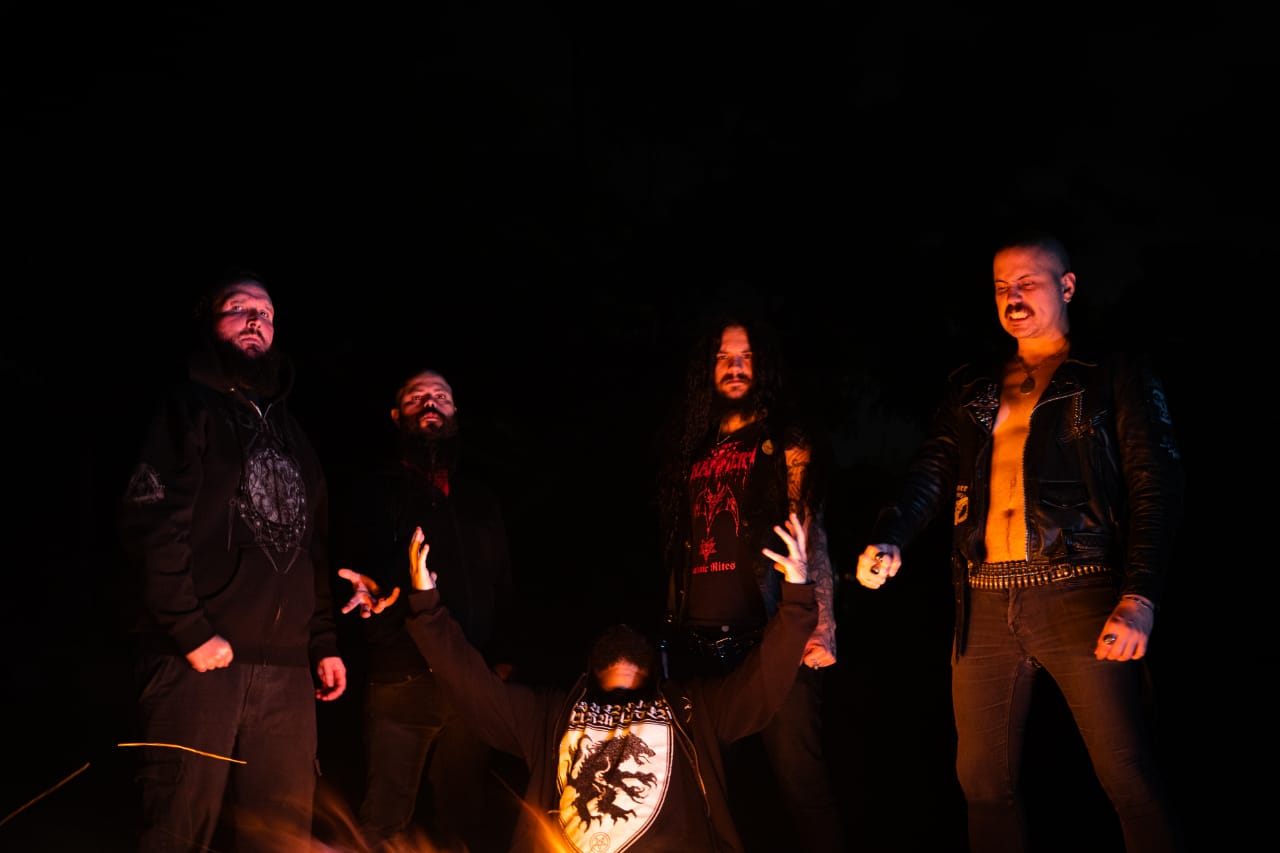 Tell us a few things about the New Underground Metal Scene in Costa Rica (Bands, Fanzines, Webzines, Metal Clubs etc.)
We have a lot of underground bands, from decades ago, which a few still play. A lot of larger and underground international metal bands come and play here thankfully, so we get to see many good shows There are often locals shows, from locals bands. There used to be Fanzines (Old school, DIY stuff), there still are, but mostly webzines and radio shows and stuff that support local underground music. Metal Clubs, there are a few. There used to be a really good one in the capital, but it's been closed for years. The ones that still exist are few and segregated.
Do you know anything about the Hellenic Metal Scene?
I know about several bands that I really enjoy! Burial Hordes, Ravencult, Macabre Omen and Zemial among them. The classics for sure, Rotting Christ and Necromantia.
What are your future plans?
For now, we have a few gigs in Costa Rica (We haven't played in 2 years because of Covid, and waiting for the new album to be released) For next year, we'd like to / and have plans to play in Central America and Mexico. And later on, wherever we're invited to.
Thank you very much for your time & Keep up the good work! The closure is yours.
Thank you for considering us for this! We hope you enjoy our work. Hopefully, we'll speak again in the future.
By Steve the Filthy Dog.
CULTO NEGRO CONTACT:
https://www.facebook.com/cultonegrocr
https://www.instagram.com/cultonegro/
https://cultonegro.bandcamp.com/
https://open.spotify.com/artist/0S0U8mStWdrAE2oAoAYzj5