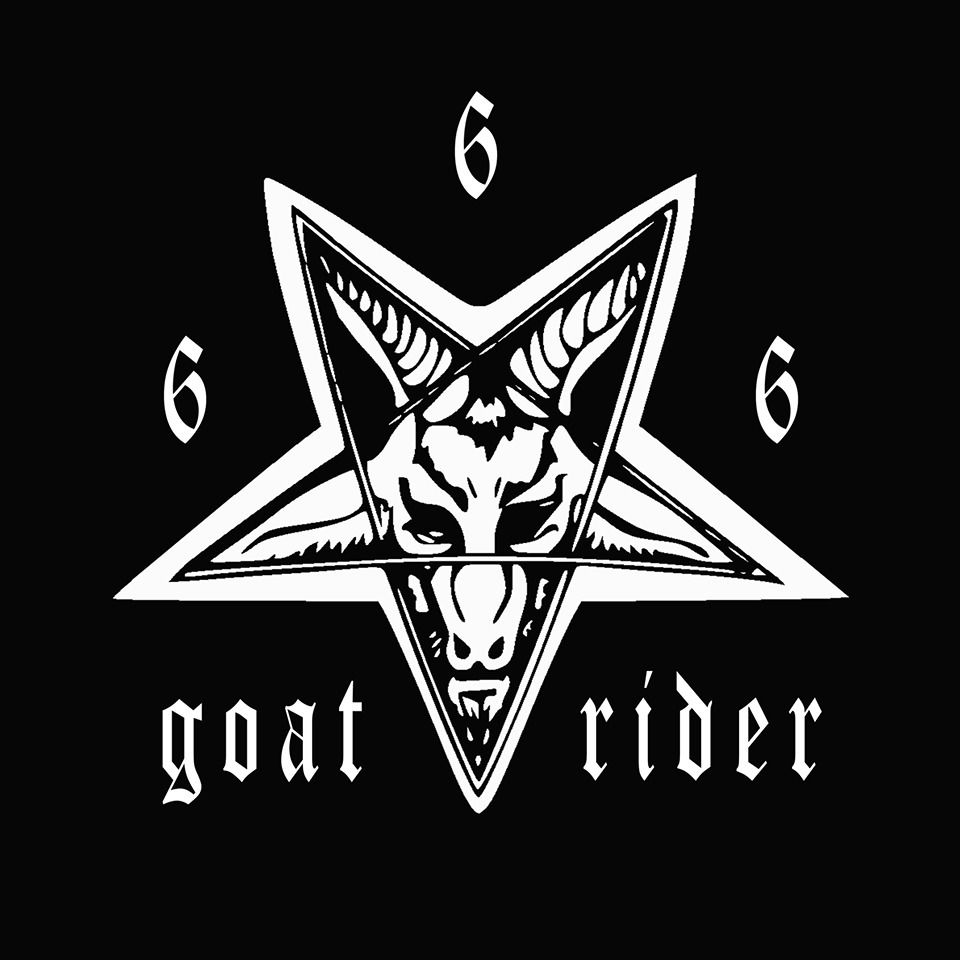 !!!HIGH SPEED METAL FROM COSTA RICA!!!
We had a conversation with Anthony Umaña. Enjoy!
Welcome to the FILTHY DOGS OF METAL Webzine.
1. Tell us a few things about GOAT RIDER (Members, Starting Year etc).
Goat Raider is a two guys band (Christo & Anthony) who were looking to create a band inspired in blasphemy and rock n' roll. The band was formed in 2019 in San José Costa Rica.

2. You have recently released your new album ''High Speed From Hell''. What is the Feedback from your audience as well as from the Press?
Not feedback at all, just a story full of hate and blasphemy, it could be interesting for some Christians.
3. Label or DIY and why?
Label called SINNER Records, home studio…
4. Do you prefer Vinyl, Tape, CD or Digital Format and why is that?
Of course, for listeners Vinyl is the most quality format they can get, but nowadays is easier to stream all kind of music, digital platforms are the key, so that's what i prefer.
5. Your music style is Black/Thrash Metal. Which are your main influences (Favourite Artists / Bands etc.)
From the old school bands like Venom, Sodom, Bathory etc… From new wave Toxic Holocaust, Midnight, Hellripper, Barbatos.
6. Which things, do you think, a Band should sacrifice in order to succeed?
Have you ever sacrificed anything in your life for a better future of your Band?
Please don't mix band things with personal things, you have to be organized with both of them. Control your time and the band time too and be in love with your music.
7. Describe your ideal live show as a performance Band. Have you already experienced that?
Not yet 'cause we are only two guys but we know that every successful band has their identity and we are preparing that. To us is very important to have an attitude, play clean, and prepare shows with some surprises to influence the people.
8. Which attributes, do you think, that a new Black/Thrash Metal Band should have in order to gain identity and be unique?
Trying to be creative according with your ideal, but today is too difficult to be unique. Only let your band express their self.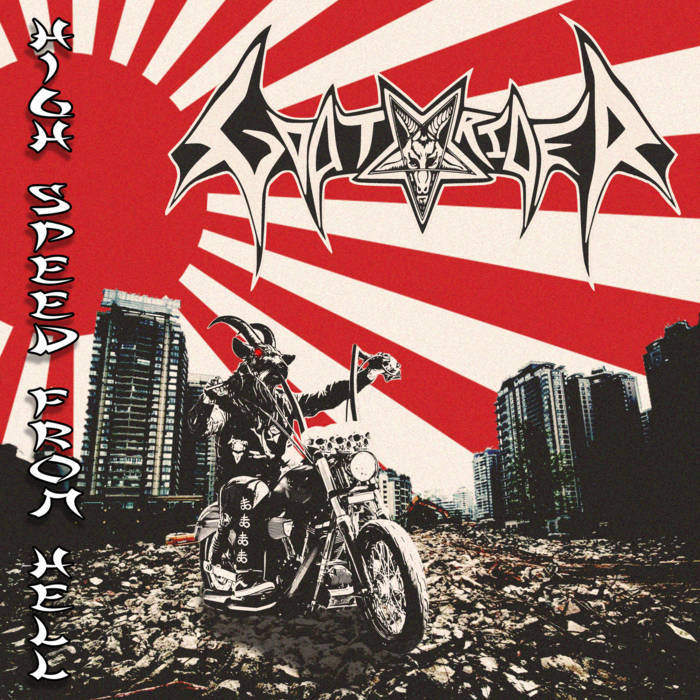 9. Do you believe that Bandcamp and other Digital Platforms help the new Black/Thrash Metal Bands? Which, do you think, is the ideal way for a Band to promote its work?
Of course, people can buy your digital tracks and that's a big support. Those platforms are popular for lot of famous bands.
10. Tell us a few things about the New Underground Metal Scene in Costa Rica (Bands, Fanzines, Webzines, Metal Clubs etc.)
There are lot of bands, but the Costa Rican scene isn't good at all. There aren't big support for local bands.
11. Do you know anything about the Hellenic Metal Scene?
Good inspiration for us. Kind of freaked and that's cool…
12. What are your future plans?
Compose more music, and try to play live a lot!
Wait for it!
13. Thank you very much for your time & Keep up the good work! The closure is yours
Thank you guys.
Anthony Umaña…
By Steve the Filthy Dog.
GOAT RIDER CONTACT:
https://www.facebook.com/goatriderband/
https://goatrider666.bandcamp.com/