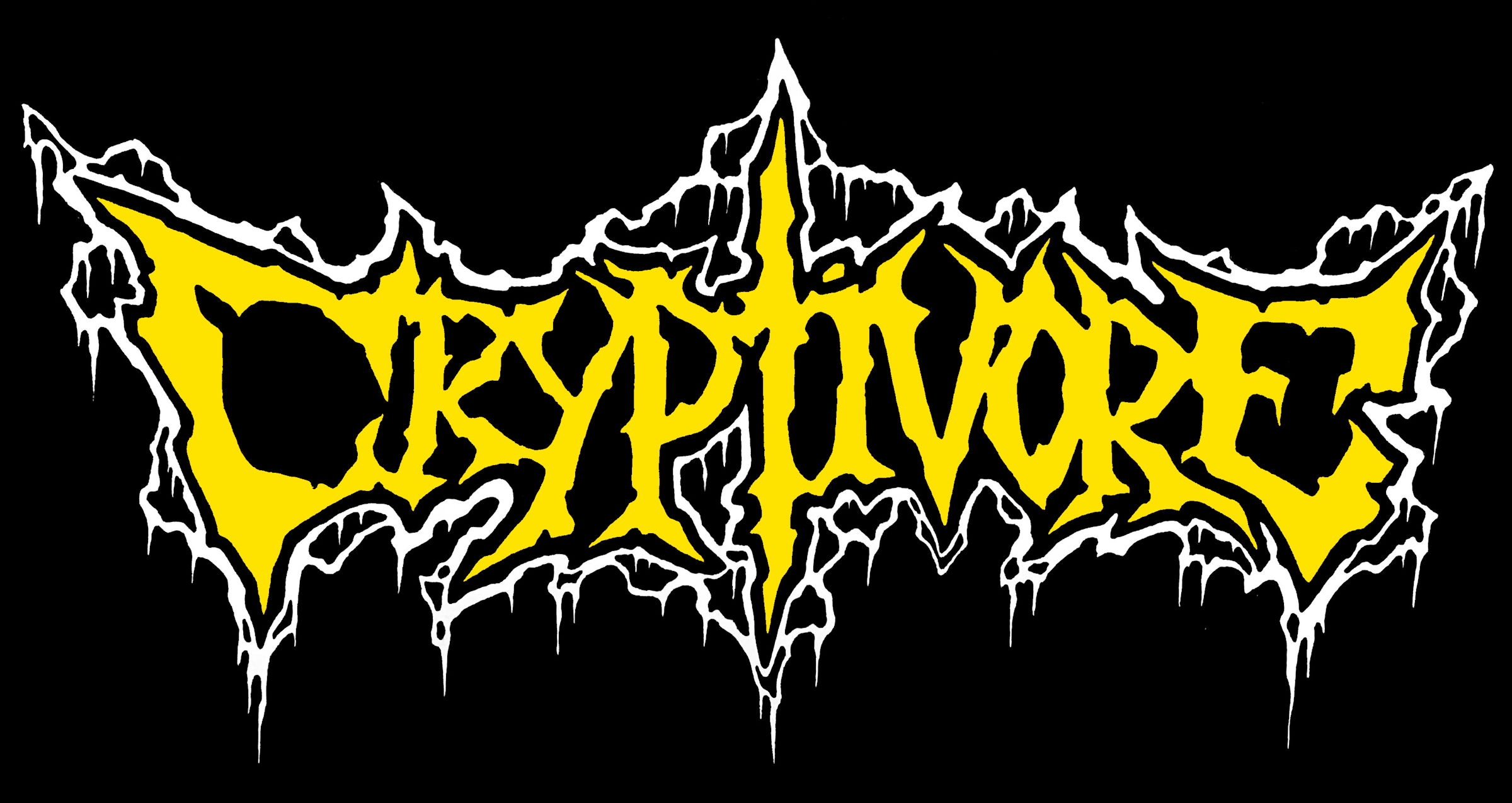 !!!OLD SCHOOL DEATH METAL FROM AUSTRALIA!!!
Welcome to the FILTHY DOGS OF METAL Webzine.
Tell us a few things about CRYPTIVORE (Members, Starting Year etc).
Cryptivore started in 2015 as just an outlet to try and learn some basic home recording. As i progressed i decided to write a demo that wasn't intended for a release. A few friends i showed these songs to convinced me i should release them and this is how Cryptivore was born! Myself (Chris) is the only member in Cryptivore as i do all instruments, vocals and recording.
You have recently released your album ''Celestial Extinction''. What is the feedback from your audience as well as from the press?
Feedback has been very good so far from friends and fans as well as the reviews the album has received so far. Its always interesting to read different opinions and how differently other people perceive the album.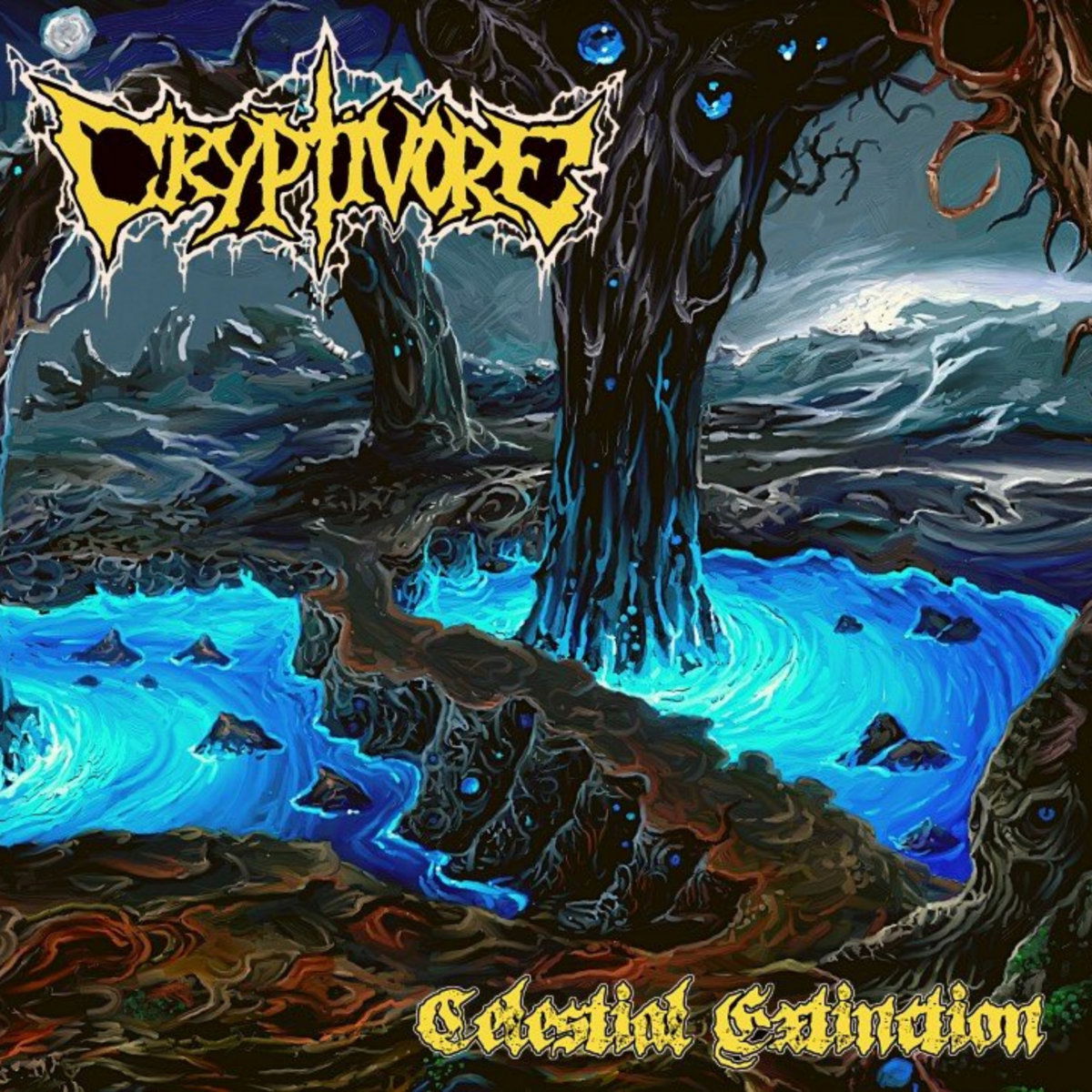 How did your cooperation with Awakening Records occur & what do you prefer most Label or DIY and why?
Originally Bitter Loss Records in Australia was going to release the LP and CD. I was already a big fan of the Awakening Records releases and decided to reach out to the label to show some appreciation for the label. We got talking about the new Cryptivore album and the subject of licensing the CD to Awakening Records came up. Bitter loss was on board with the idea and that's how easy and quickly the deal came about! I will always support underground labels and bands whether it be buying physical music and merch direct from a label or band or paying for downloads via Bandcamp.
Do you prefer Vinyl, Tape, CD or Digital Format and why is that?
While i like all formats and believe they all have their place the CD will always be my favourite. There are a few reasons why. One of the main reasons being its a lot cheaper in the current climate. Living in Australia its always very high shipping prices so usually i can buy 2 or 3 CDs and support multiple bands at the same price as ordering one LP. Another reason being i love to play CDs in the car and its very convenient!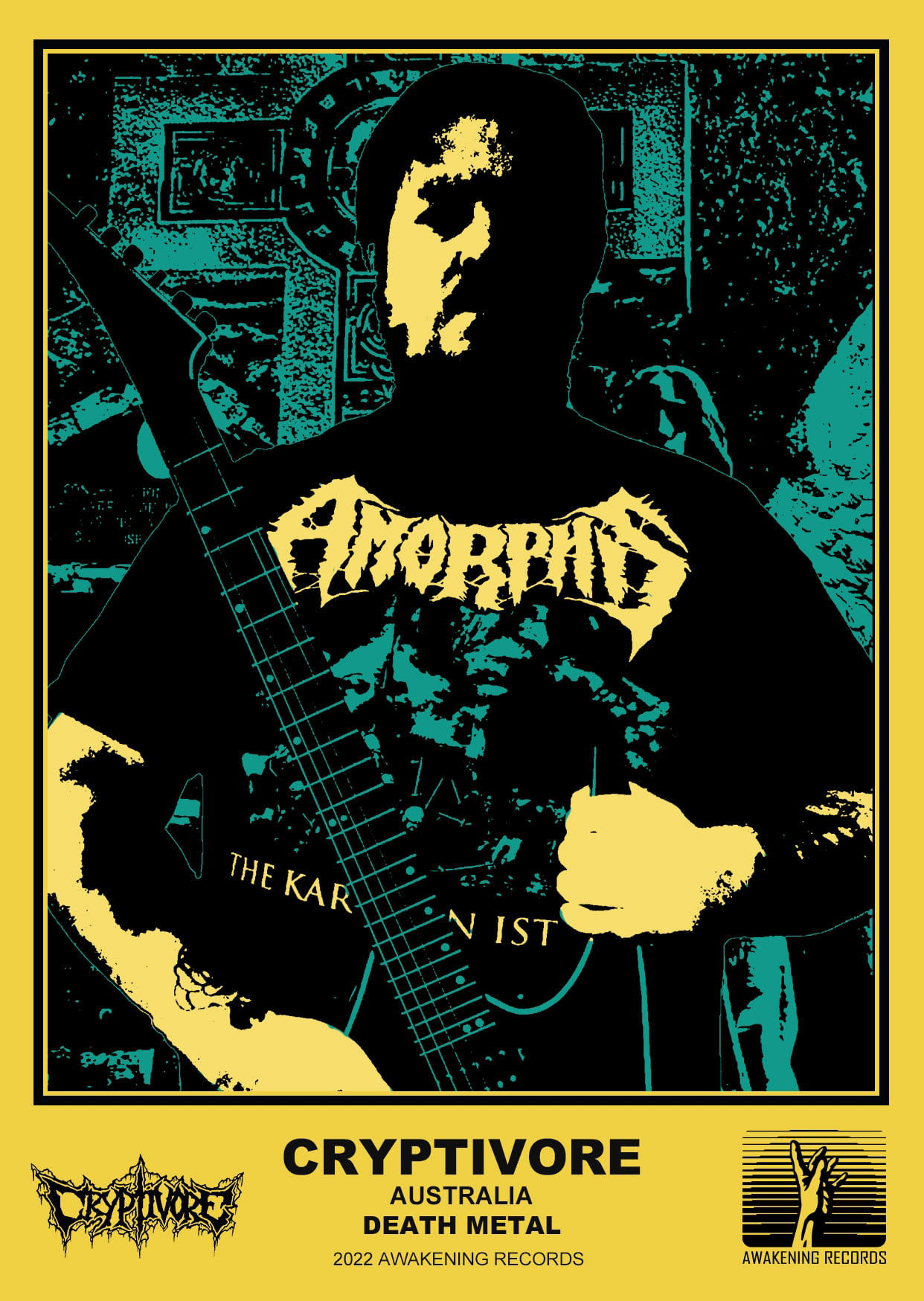 Your music style is Death Metal. Which are your main influences (Favourite Artists / Bands etc.)
As far as influences for Cryptivore the main influences would be the early 90's scenes from Australia, Europe (Finland and Sweden being the most influential) and the UK. bands like Misery (Aus), Manticore (Aus), Crypt (Aus) and Armoured Angel were huge influences on me being Australian myself. Amorphis, Dismember, Carcass, Benediction, Mercyless, Vomiturition, Rottrevore were also major influences with some grind like Rotten Sound and Nasum thrown in for good measure!
Which things, do you think, a Band should sacrifice in order to succeed? Have you ever sacrificed anything in your life for a better future of your Band?
I haven't sacrificed anything major in order to succeed. I have a young family now so that will always come first. I enjoy making music and if people like it that's a bonus. I definitely haven't gone out of my way to try to be famous or anything like that!
Describe your ideal live show as a performance Band. Have you already experienced that?
Well being a one man band playing live isn't in the picture yet. I have thought about maybe playing live in the future and have already recruited some members for when the time comes so never say never!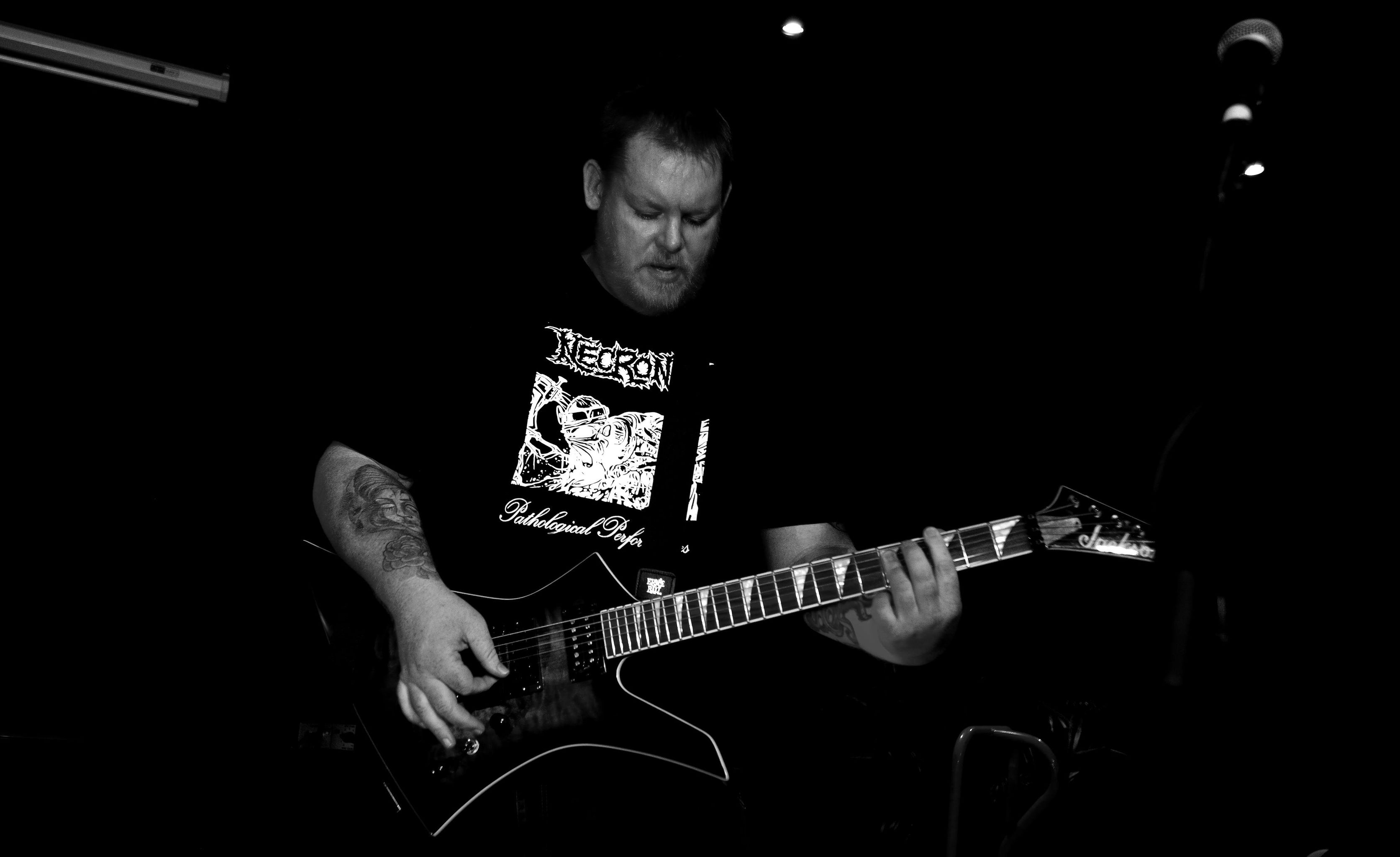 Which attributes, do you think, that a new Death Metal Band should have in order to gain identity and be unique?
Gone are the times we can go into a record shop and buy a CD based on the artwork alone like we did so much in the 90's. These days there are literally thousands and thousands of bands competing for your hard earned cash. Of course the music has to be a starting point but i also think things like a striking band logo and artwork has just as much importance to stand out from the crowd.
Do you believe that Digital Platforms help the new Death Metal Bands? Which, do you think, is the ideal way for a Band to promote its work?
I think digital platforms are very important for new bands just starting up. Its very easy to record and upload a digital demo to Bandcamp (as an example) and instantly be exposed to thousands of listeners. If they hear what they like they can search for the band on Facebook and be updated with all future plans for the band like physical releases and merch. I'm a big believer in Bandcamp being the ideal way to promote your band if new or unsigned.
Tell us a few things about the New Underground Metal Scene in Australia (Bands, Fanzines, Webzines, Metal Clubs etc.)
Australia has always had a great underground scene but there are also a lot of newer bands making Australian death metal a standout within the world. Bands like Crypt Crawler, The Plague, Pustilence, Idle Ruin, Carcinoid, Unbound, Battlegrave, Parasitic Equilibrium, Rituals, Horrisonous, Ashen, Sufferance, Malignant Aura and Bone Marrow (shameless self promotion of my other band!).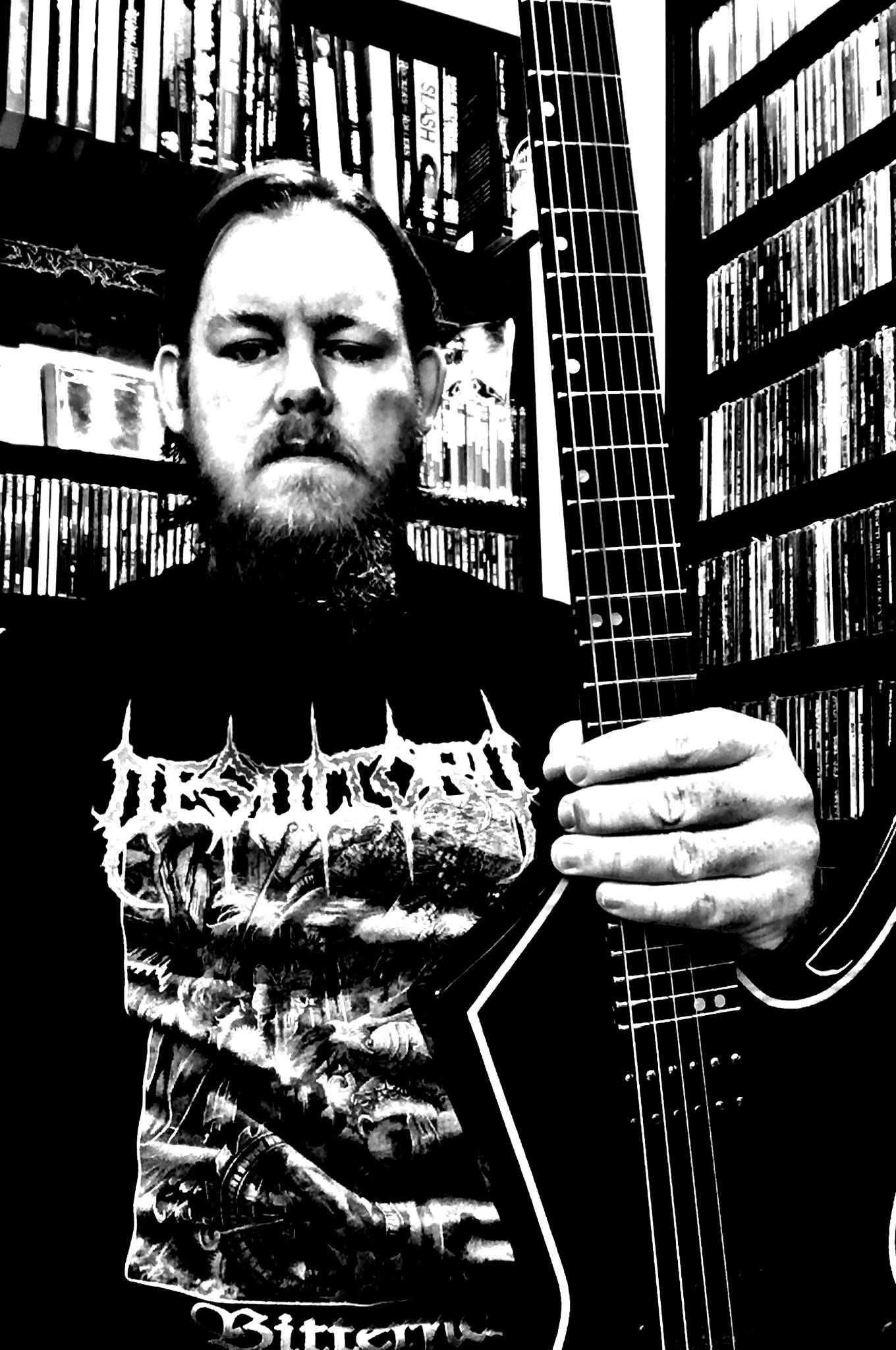 Do you know anything about the Hellenic Metal Scene?
Of course! other than the popular black metal bands (I'm a huge fan of Rotting Christ, Varathron, Agatus) the first thing to come to mind is Exhumation a great band with three albums in the 1990's. Dead Congregation toured Australia a few ago and were insane live! Death Courier is another band that had a great comeback album a few years ago. Other bands i really enjoy are Nightrage, Nightfall, Ectoplasma, Abyssus, Resurgency, Soulskinner.
What are your future plans?
Plans are already underway with writing album two and hopefully be released in 2023!
Thank you very much for your time & Keep up the good work! The closure is yours.
Thanks so much for showing interest in Cryptivore i appreciate it!
By Steve the Filthy Dog.
CRYPTIVORE CONTACT:
https://www.facebook.com/Cryptivore/
https://www.instagram.com/cryptivore_aus/
https://cryptivore.bandcamp.com/