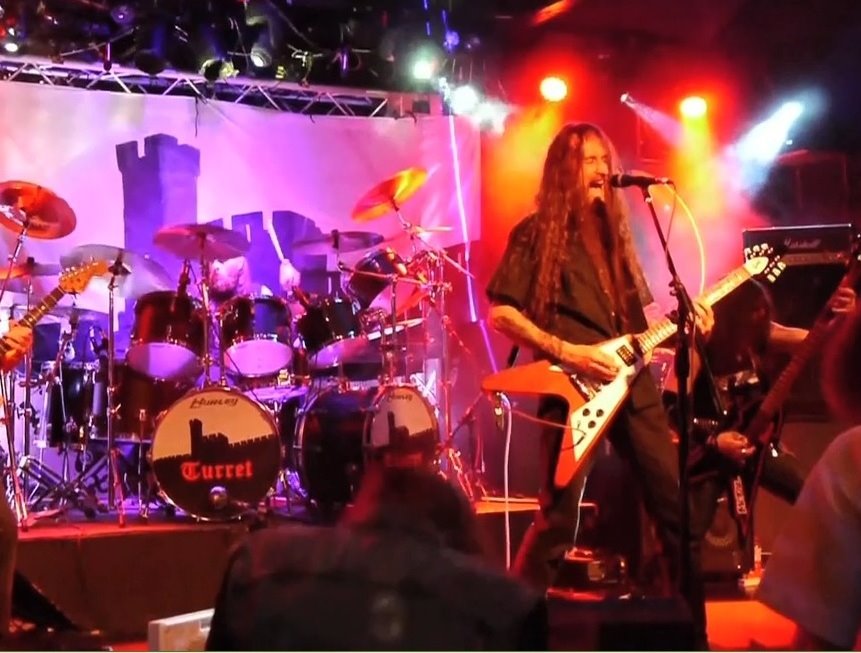 !!!AUSTRALIAN HEAVY METAL!!!
We had a conversation with Joe (Vocals/Guitars). Enjoy!
Welcome to the FILTHY DOGS OF METAL Webzine.

1. Tell us a few things about TURRET (Members, Starting Year etc).
Joe- guitar/vocals. Bryce - drums. Gabriel- bass. Myself (Joe) and Bryce started this band in 2014. We found a bassist and
lead guitarist, played some gigs, then recorded a demo with 10 tracks in 2015.
It was recorded live in the studio, played the tunes a couple of times. The vocals were one take, with only a couple of guitar
solo and vocal harmony overdubs. The same process was done with the new one.
We had played a few more gigs and then Gab joined us in 2018. I had written a lot more tunes and we recorded this new album.

2. You have recently released your New Album ''In the Shadows''. What is the Feedback from your audience as well as from the Press?
The album was released a week ago and as expected there is both negative and positive comments. And that's OK.
We don't think everyone will like us or the raw quality. Positive feedback is we sound like we are from early 1980s, and that's
great as that is my favorite era of heavy music.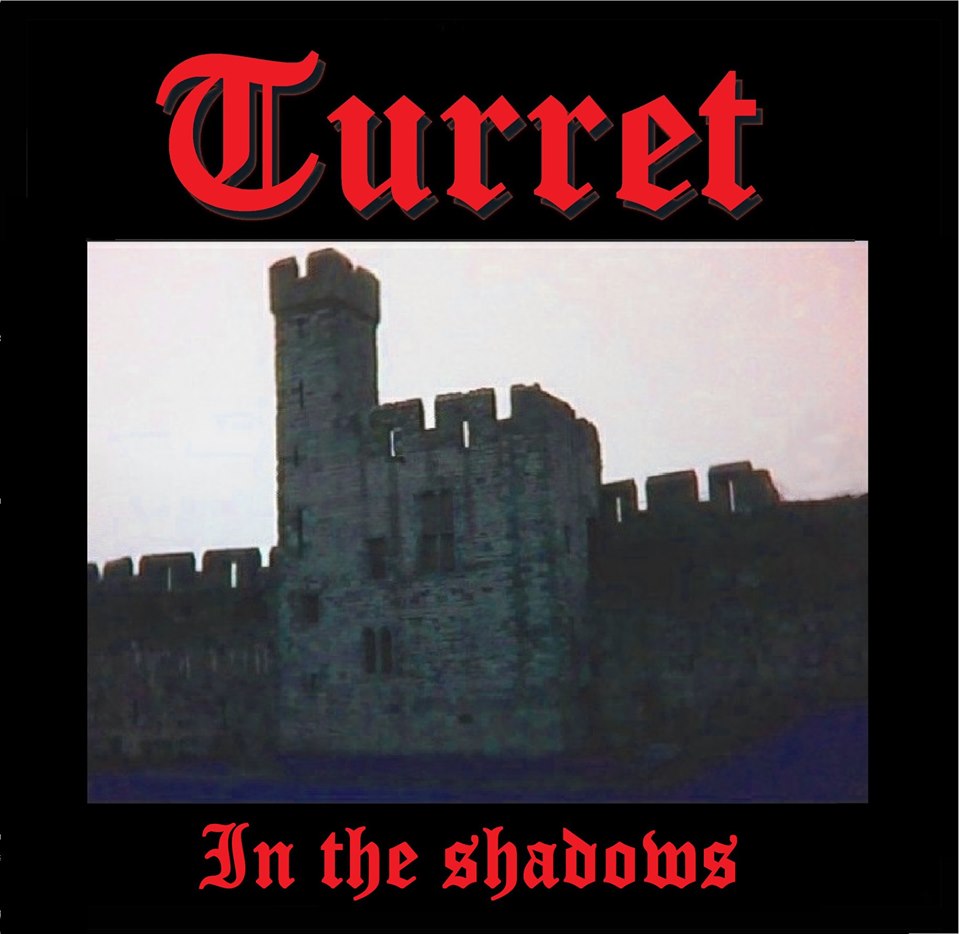 3. Your music style is classic Heavy Metal from the 80s. Which are your main influences (Favourite Artists / Bands etc.)
My main influences are from the NWOBHM, and other bands such as Motorhead, Thin Lizzy and Judas Priest.
I also listen to 1960s-1970s rock and blues.

4. Do you prefer Vinyl, Tape, CD or Digital Format and why is that?
Even though I do have quite a few tapes, I prefer CD and vinyl at home. Records sound amazing, though it also could be
the action of actually having to put an individual album on.
I play CDs in my car. I buy bands CDs at gigs as I like something tangible in my hands. I like to read the lyrics.

5. How did your cooperation with Hellfire Records occur and how many copies were pressed?
I was talking to Bo about recording and he offered to release through the Hellfire label. 500 copies on CD. And that will be it.
Though I see a short run vinyl release as quite a few people want it.

6. Label or DIY and why?
There is no right or wrong answer there. Do whatever you want, if it doesn't work one way, do it another.
I have never been with a major label, and I have heard of good and bad experiences, but reading the contract would help.
Don't just sign anything that's put in front of you.

7. Describe your ideal live show as a performance Band. Have you already experienced that?
Loud and fun! Playing my own tunes and people getting into the music or singing the words back at me is great!
It has happened many times.
Last year I toured EU and UK as a singer in a stage show, and even though I didn't write it,
having people tell me I moved them is fantastic. It was a great experience.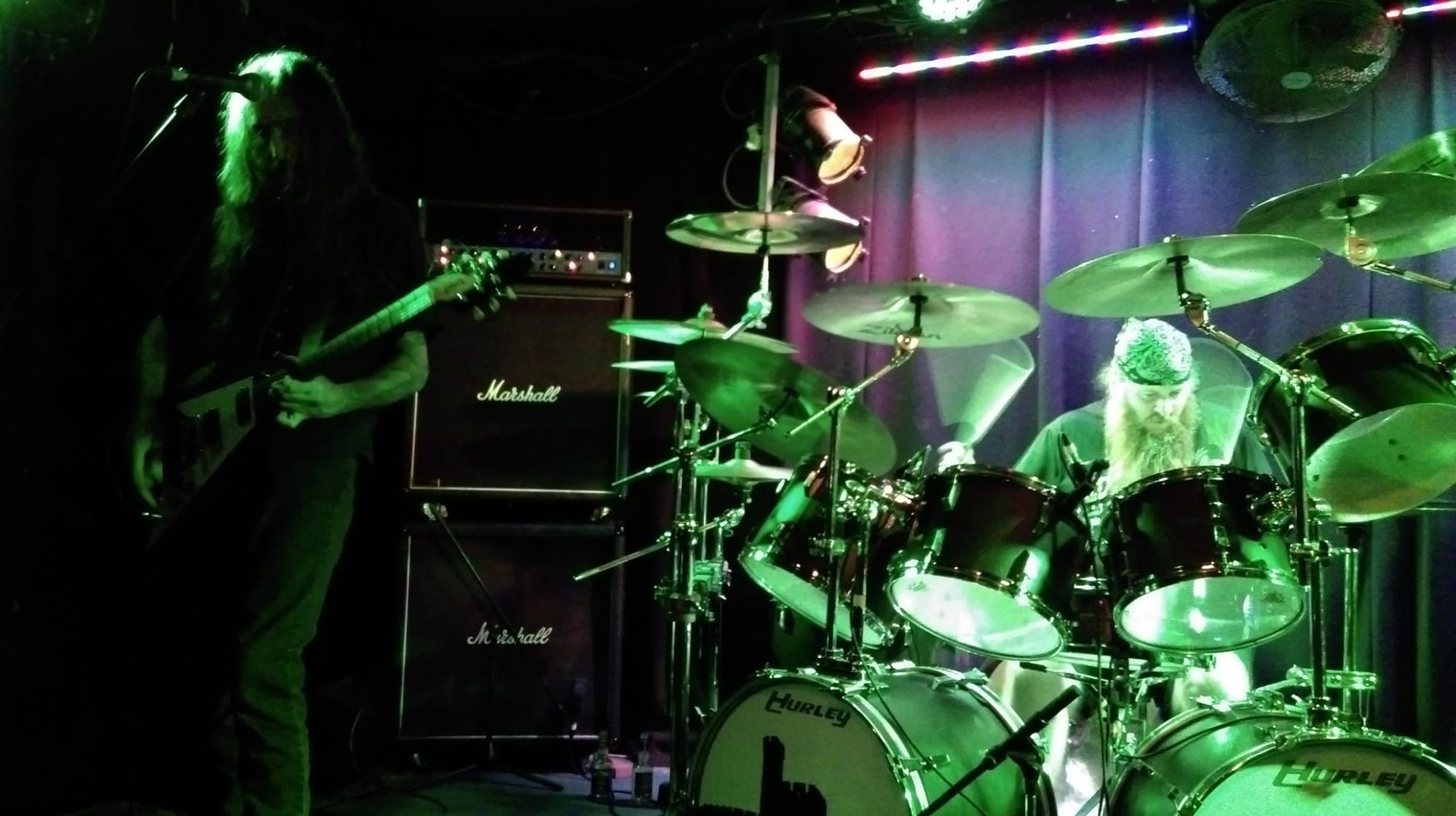 8. Tell us a few things about the New Australian Underground Heavy Metal Scene.
Amazing, just amazing. So many great bands and great music releases in the last few years.
The amount of talent in playing and song writing is phenomenal.
There are live gigs every week in Melbourne at several venues.

9. Tell us a few words about those great Australian Heavy Metal Bands:
TAIPAN / ZEN VENOM / AXATAK / REDEEMER
I don't know them, except Axatak and I'm not into that image or style. I do like '80s bands - Ion drive, BlackJack, Taramis,
Renegade, Tyrus, SAS, Mortal Sin, Depression, Armoured Angel.

10. Which things, do you think, a Band should sacrifice in order to succeed?
Have you ever sacrificed anything in your life for a better future of your Band?
I wouldn't know, I can't say I have succeeded yet. Why does playing music mean a sacrifice?
If playing music is what you enjoy, then do it. I don't see any loss of anything else because I want to play and sing music.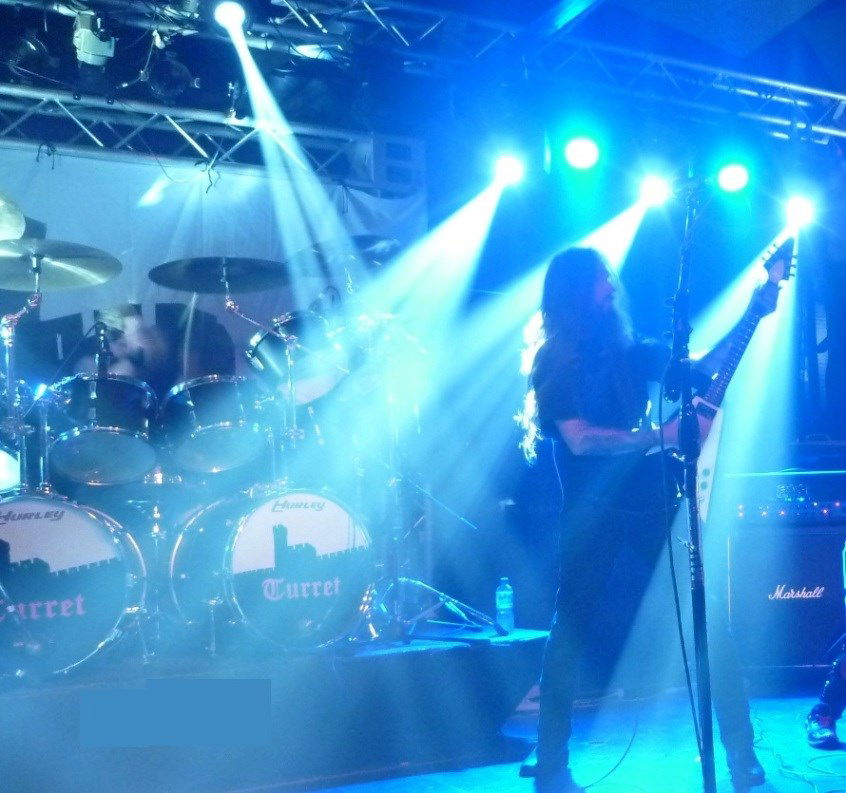 11. Do you know anything about the Hellenic Metal Scene?
No. I've only heard of the bigger bands like Firewind, Septicflesh, Nightfall, Rotting christ.

12. What are your Future plans?
I have written enough tunes for the next album already. We have been playing some of those new tunes at gigs and people like them.
We will record that early next year.
More gigs, more interstate tours.

13. Thank you very much for your time & Keep up the good work! The closure is yours.
Thank you so much for the interview. It is very much appreciated. Cheers, Joe.
By Steve the Filthy Dog.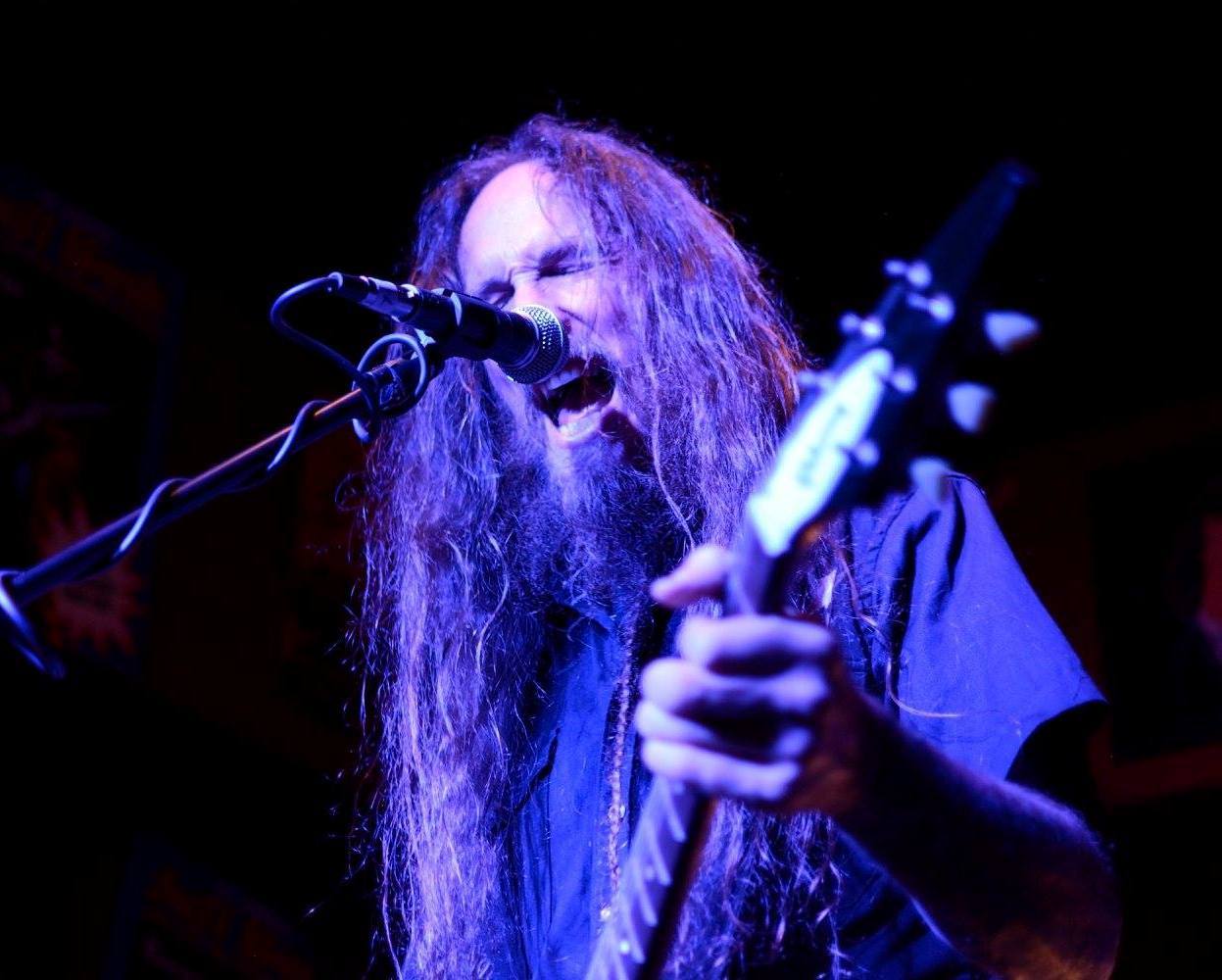 TURRET CONTACT:
https://www.facebook.com/Turretmetalband/
https://turretmetal.bandcamp.com/music