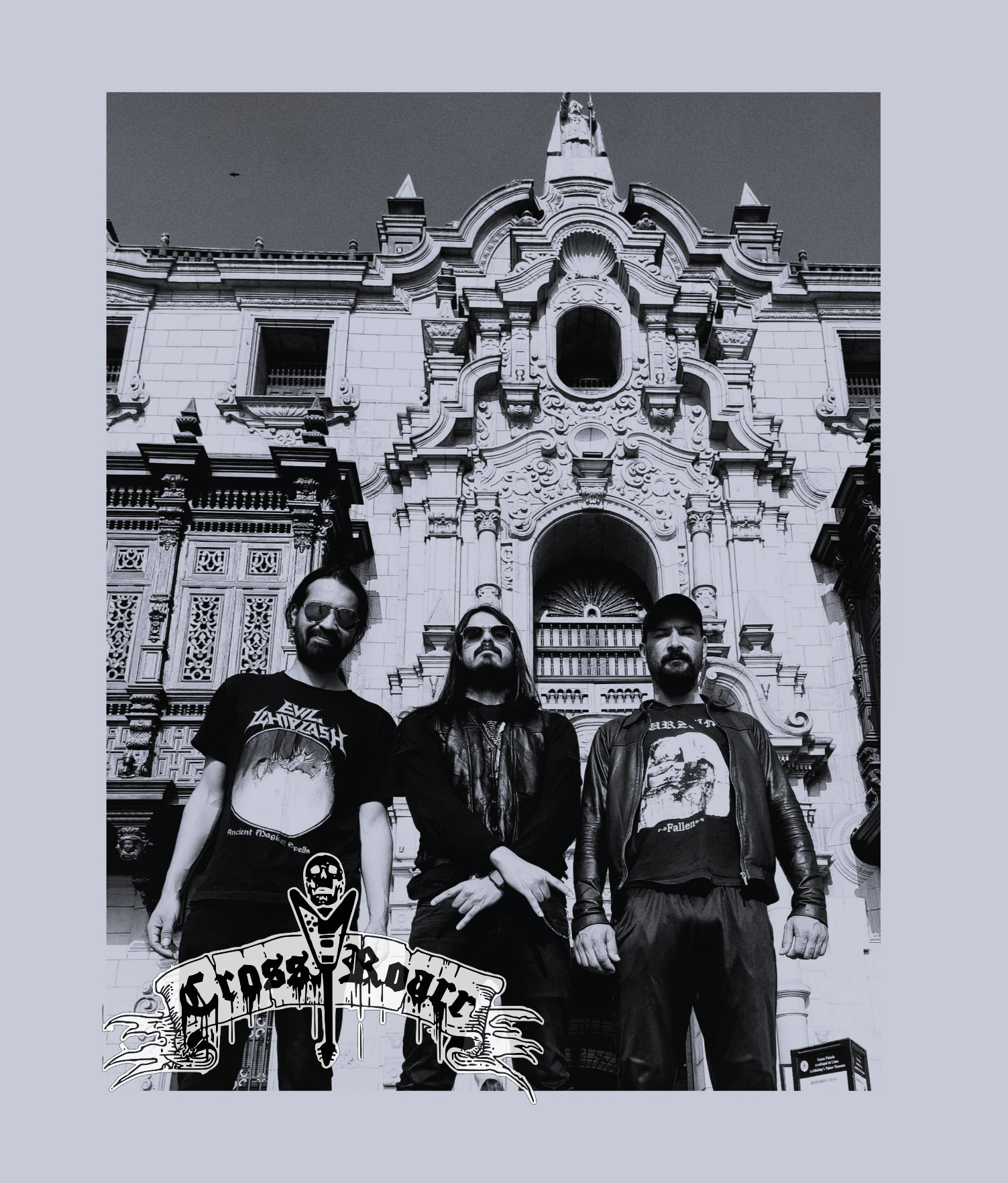 !!!RAW & EVIL DOOM METAL FROM COLOMBIA!!!
Welcome to the FILTHY DOGS OF METAL Webzine.
Tell us a few things about CROSS ROARR (Members, Starting Year etc).
Cross Roarr is a Raw Doom heavy metal band currently based in Popayán, Cauca Colombia, born in 2014 as a metal project with an old school sound, taking influences from heavy, doom, speed and black metal, with a demo of the year 2018, 2 studio albums released in 2019 and 2022, 3 Splits with the bands arma, occiso and último vomito, The lyrics and philosophy of the project are oriented to mystical, occult, war and sex and anti-cosmic satanism Cross roarr themes He has made 3 international tours in which they visited countries such as Argentina, Paraguay, Bolivia, Peru, Ecuador, Mexico and Colombia. Contact Facebook https://www.facebook.com/Crossroarrmibextid=ZbWKwL Instagram Crossroarrband WhatsApp 57 3137235432 Members J. Muñoz J. Talaga J. Ruiz.
You have recently released your album ''Transcendent Chaosophia''. What is the feedback from your audience as well as from the press?
The response from the public and the record labels has been spectacular, we will do a world tour to promote the second album, we have achieved 10 reissues of that record so far.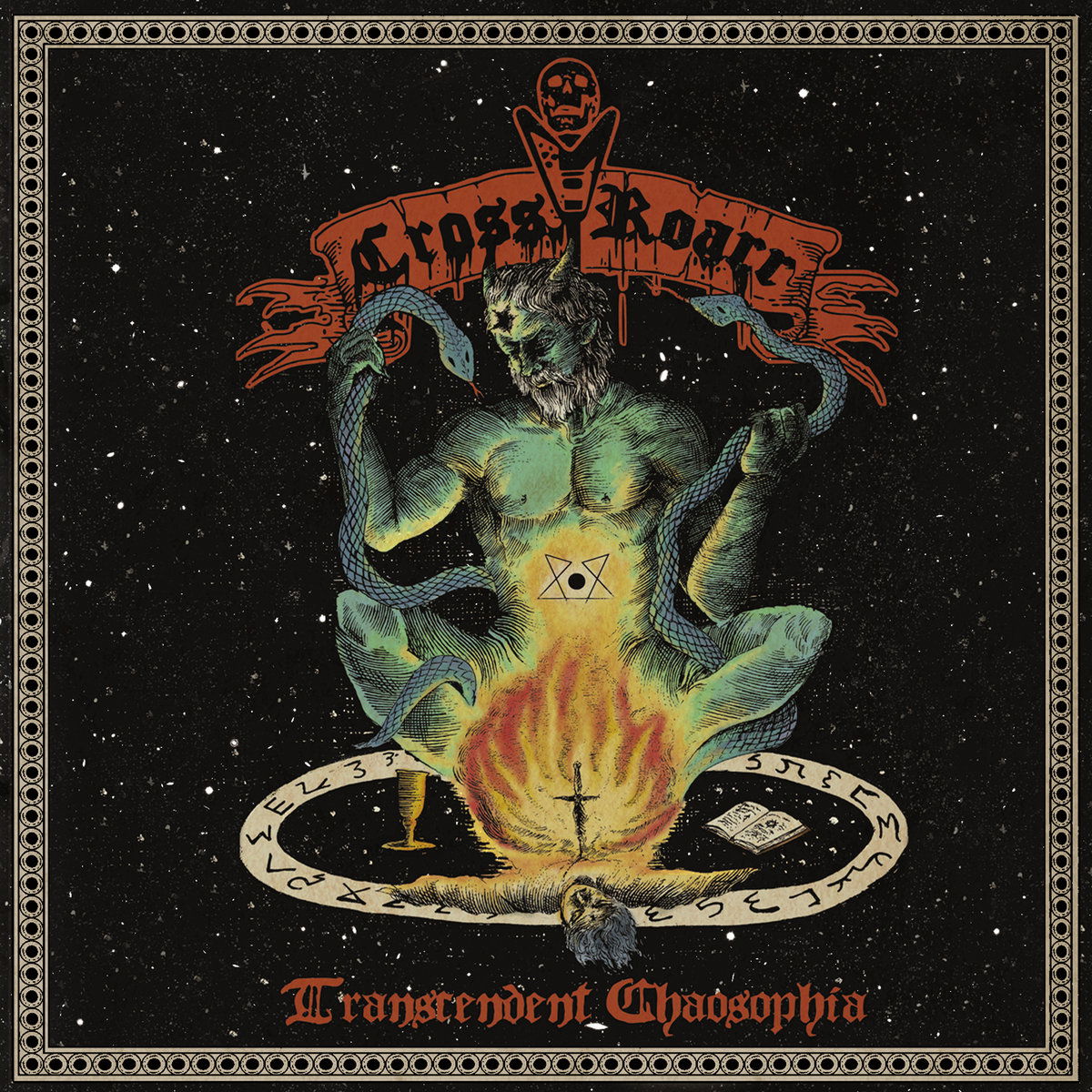 Label or DIY and why?
I do it both ways Cross Roarr is under the label Ritual Forces Recs, which is the label of Juan Pablo Muñoz, the founder and leader of the band, but we have also signed with many labels around the world that have helped a lot in spreading the music.
Do you prefer Vinyl, Tape, CD or Digital Format and why is that?
We as real metalheads always prefer the physical format, we love vinyl, tape and CD, we have something uploaded on YouTube but it's not our goal, we push physical material primarily because our concept albums have lyrics and visual content in the album that is important to see to understand our music.
Your music style is Heavy/Speed Metal. Which are your main influences (Favourite Artists / Bands etc.)
Our style is oriented to old school metal, Heavy/ Doom/ Speed / Thrash/ Black. I could name many bands and I wouldn't end today, but proto-doom bands in the '60s, NWOBHM in the '80s, the first wave of punk in the '70s, and the wave of black metal in the '90s.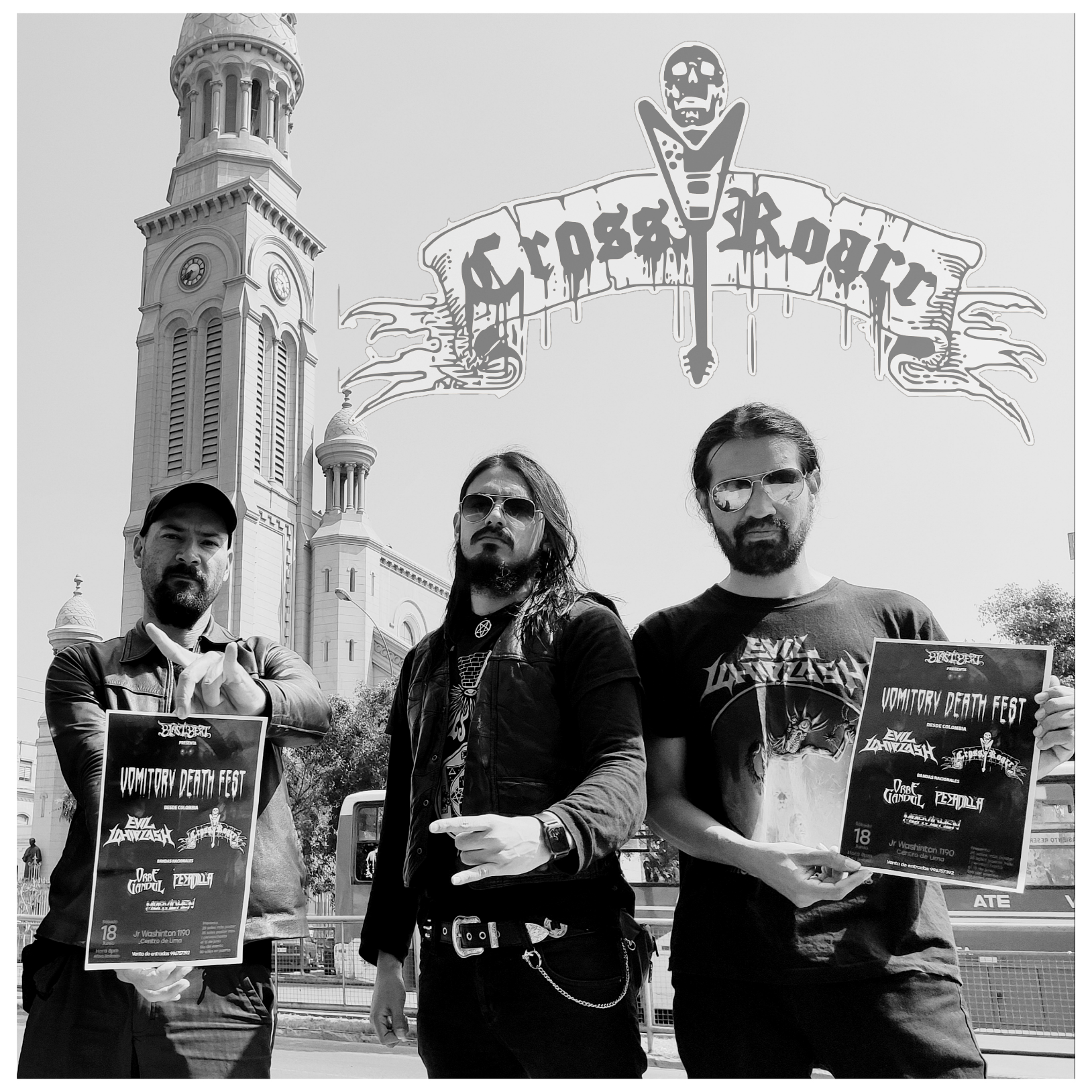 Which things do you think a Band should sacrifice in order to succeed? Have you ever sacrificed anything in your life for a better future for your Band?
Success is relative in art and in life, to achieve anything in life you have to make sacrifices in order to release an album you sacrifice time, money, family, love, friends everything to maintain the glory of heavy metal, heavy metal It is a matter of seriousness and dedication and if someone wants to achieve something in this niche, they will always have to fight for it.
Describe your ideal live show as a performance Band. Have you already experienced that?
An ideal show has to have a good back line, a good sound engineer, good lighting and performance of the place, good internal and external logistics of the event and obviously the good preparation and good show of the band, we have almost always had good shows Around the world, I remember a lot the city of Juliaca in Peru and the city of Cochabamba Bolivia Killers shows.
Which attributes, do you think, that a new Heavy Metal Band should have in order to gain identity and be unique?
Anti poser attitude, melomania, occultism, evil, original themes, no plagiarism, and search for metal identity, satanic illumination, this is my point of view.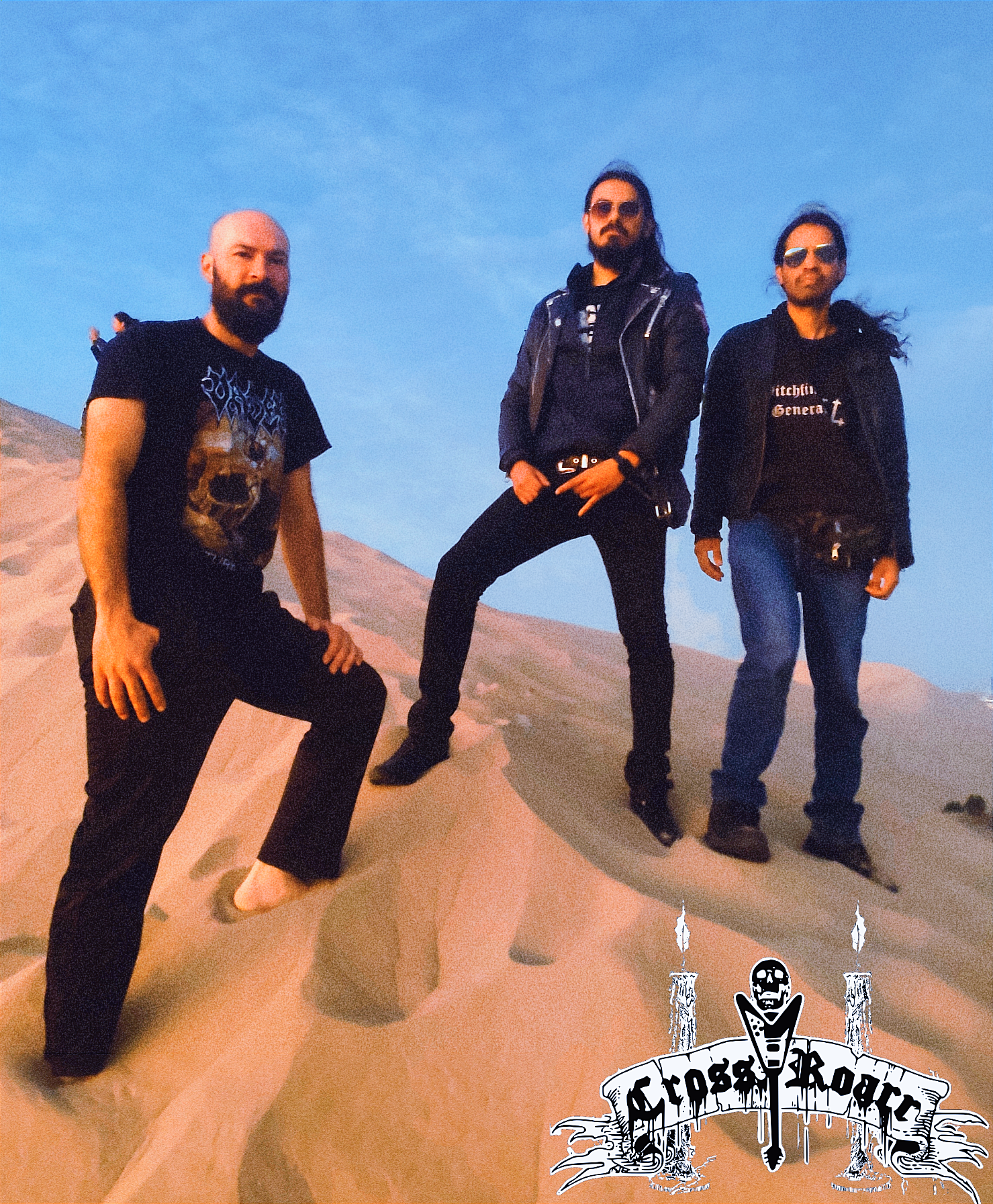 Do you believe that Digital Platforms help the new Heavy Metal Bands? Which, do you think, is the ideal way for a Band to promote its work?
I think that if technology helps the dissemination of music too much, but I feel that we should consume more physical than virtual material to honor Heavy metal, digital platforms help, but it is not the same as having your physical copy and really supporting the artist.
Tell us a few things about the New Underground Metal Scene in Colombia (Bands, Fanzines, Webzines, Metal Clubs etc.)
I think and I have seen that the underground movement in Colombia has great weight in the world, there are high-class festivals dedicated to extreme sounds, there are a large number of fanzines, magazines and webzines, as well as bars, pubs and metal clubs. the epicenter of all this is Bogotá, Bogotá is a very metal city.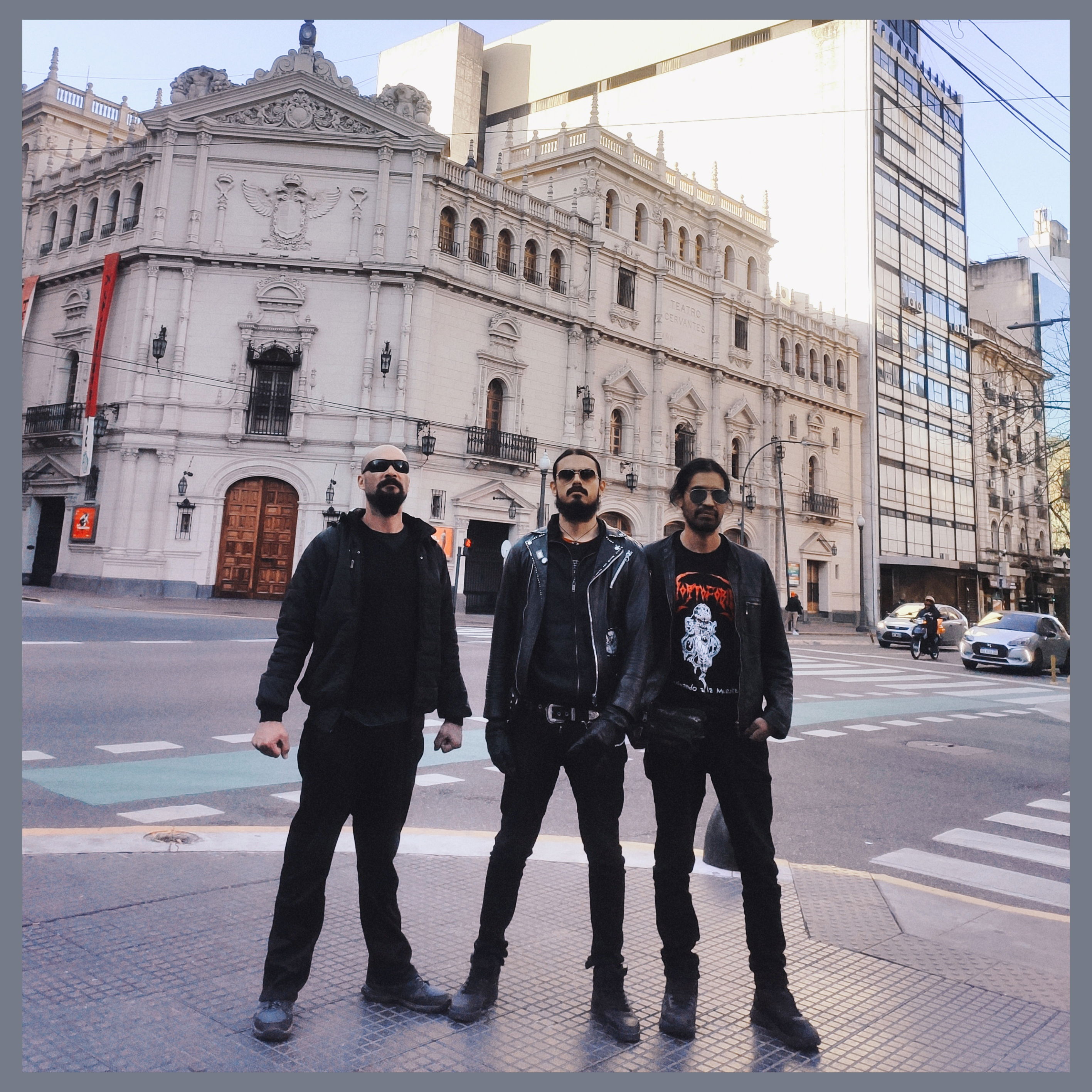 Do you know anything about the Hellenic Metal Scene?
Yes of course I love Hellenic metal, the bands from that country are very good, very dark, very pagan, recovering their true pagan folklore, and rejecting the crap of Christianity and Catholicism that are everywhere.
What are your future plans?
Future plans are the world tour of the second album in Central America, South America, Europe and Asia.
Thank you very much for your time & Keep up the good work! The closure is yours.
We want to thank Filthy Dogs of Metal for the invitation to participate in this great medium of heavy metal dissemination, long life to all those who still believe in Heavy metal and underground rock and roll, we will continue fighting to the death for this occult sound.
By Steve the Filthy Dog.
CROSS ROARR CONTACT:
https://www.facebook.com/Crossroarr/
https://www.instagram.com/crossroarrband/