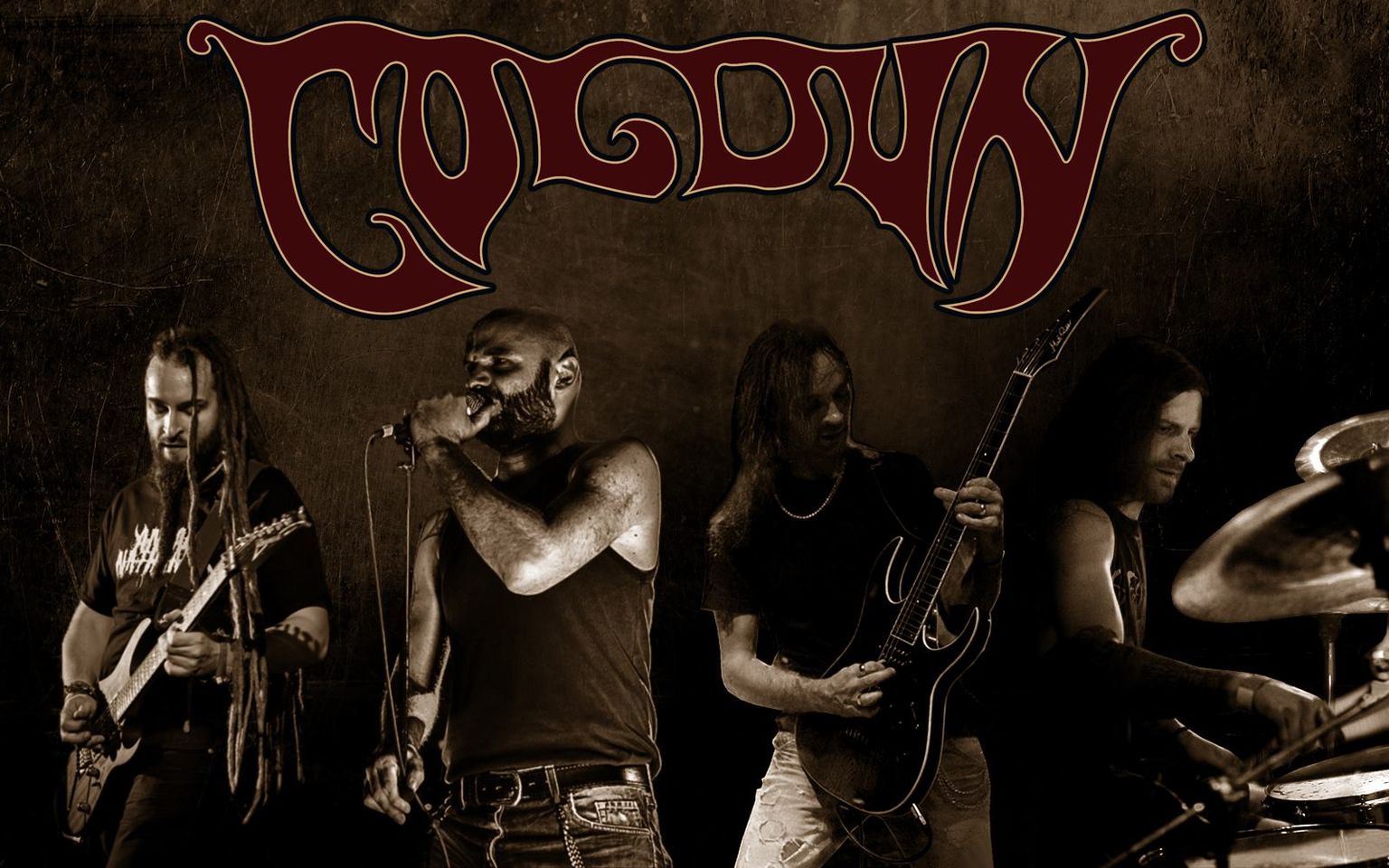 !!!HEAVY DOOM METAL FROM GERMANY!!!
We had a conversation with Coldun. Enjoy!
Welcome to the FILTHY DOGS OF METAL Webzine.
Hello and thanks for the opportunity to speak to you and your audience!
Tell us a few things about COLDUN (Members, Starting Year etc).
I play music since the mid 90ies in several bands and projects. Through the years my own way of making music an express myself through music was developed and so I founded COLDUN. Started as a solo project back in 2006, I published two albums in 2007 and 2014. Since 2020 COLDUN is formed as a real band with high-class musicians and long-time companions, who all are experienced through many bands and projects through the last 20 years. In this constitution we published the new album "Grand Sun Ritual" in January 2021. The Band now consist of M.R. and Z.K. on guitars, N.C. on drums and me.
You have recently released your album ''Grand Sun Ritual''. What is the Feedback from your audience as well as from the Press?
So far so good. The feedback we get is very good, from the fans and from the press. We are lucky about that of course but we also know after several decades in the metal business, that this feedback don't necessarily means that we sell a lot of CDs ore get this attention for a long term of time. The "business" and times in generally are hard for bands without a big label or stupid costume and PR-gag-show. But we are proud that some people like our music!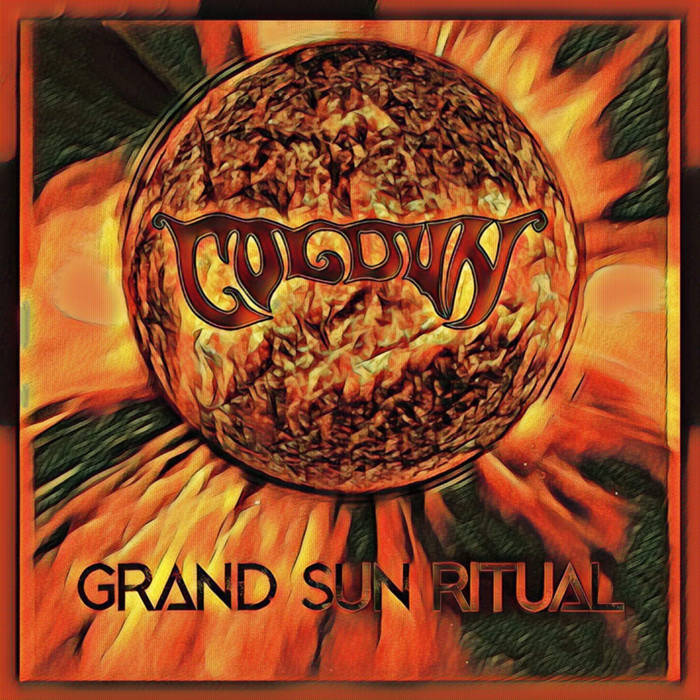 Label or DIY and why?
We have decided that we will spread the new album without a label. We work together with a little but convinced promoter (Markus Eck). We don't like the mainstream-business-machinery of some of the thesedays metalbands. So we think it's better to know that we have less but really dedicated fans – that means a lot to us.
Do you prefer Vinyl, Tape, CD or Digital Format and why is that?
For the sound and the haptic I like the vinyl the most. For the new album there are for the moment only the digital downloads available and for the collectors a limited Digipak CD.
Your music style is Heavy/Doom Metal. Which are your main influences (Favourite Artists / Bands etc.)
My personal musical background was influenced by blues-, rock- and metal bands. Mainly the classic 90ies metal bands as Running Wild, Iron Maiden, Whitesnake or Helloween are my faves out of this epoch. Later the more extreme music came into my live started with Amorphis (The Karelian Isthmus) or Asphyx (Last One On Earth). Beside that, many other metal bands escorts my live so far. As COLDUN we play metal music with a deep and epic atmosphere. There are some 70ies influences as the Hammond organs and some shots from bands like Type O Negative, Alcest, Lake of Tears, Woods of Ypres, Spiritual Beggars. In other words – I have no idea what label I should hang on this music – but this bothers me not. It's just intense atmospheric rock/metal.
Which things, do you think, a Band should sacrifice in order to succeed? Sacrifice for succeed? – nothing!
Have you ever sacrificed anything in your life for a better future of your Band?
We all give a lot of our time, passion, blood and soul for the music we create but this isn't a sacrifice because we want it that way. For sure we don't do anything just to satisfy a label, magazine, agency-boss or something like that. Not even to please some fans we change our music – we create the music we want and maybe that like somebody – that's our way.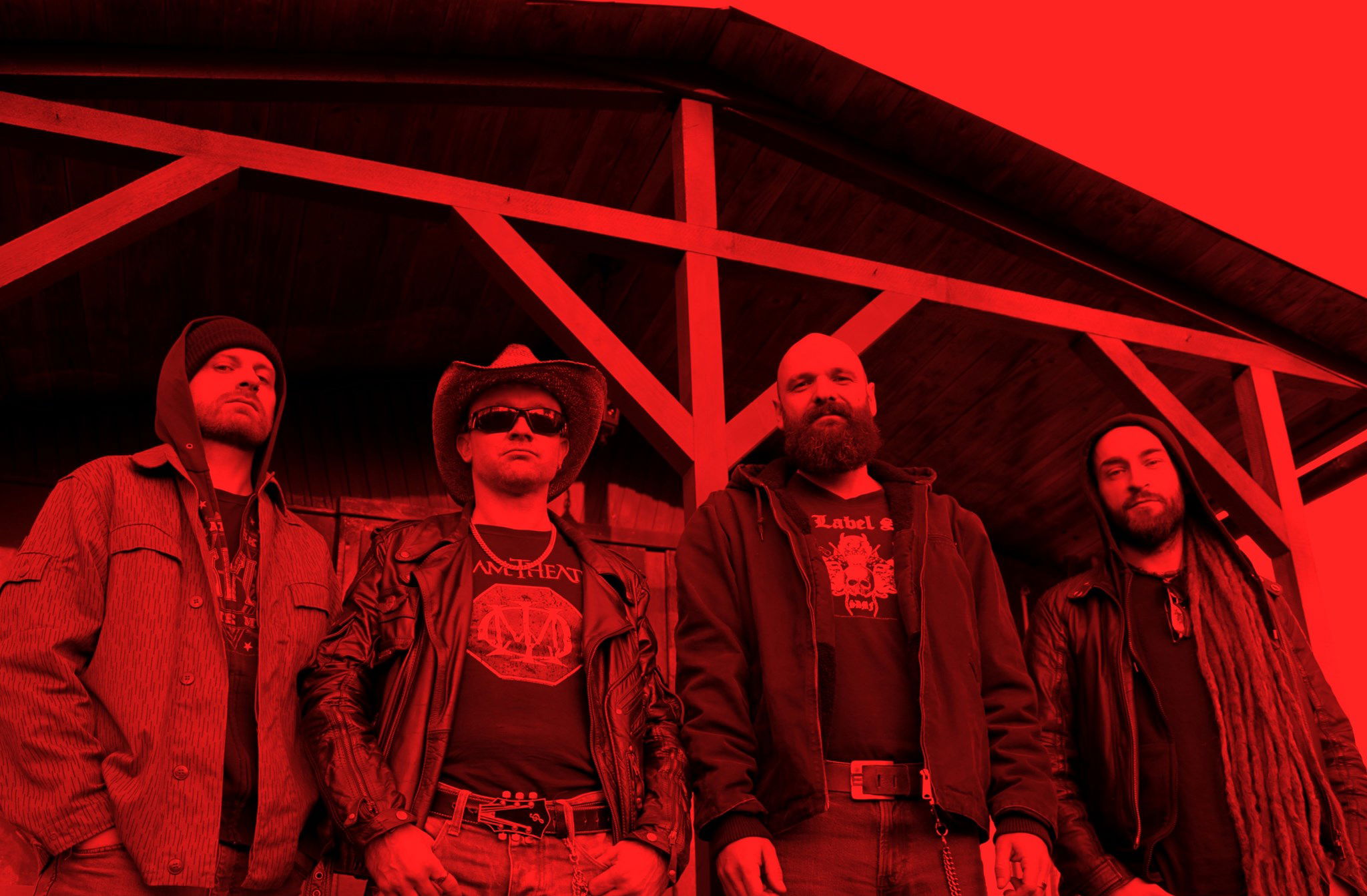 Describe your ideal live show as a performance Band. Have you already experienced that?
The question of live performances is not that easy for COLDUN - we haven't had one yet. The first two albums came out as a solo project and a live line-up was not intended. The new album was partly created as a band and with that, the possibilities of a potential debut gig or tour come to mind. But we are a little special on this topic - there are no details to be discussed yet. Let's see what happens..
Which attributes, do you think, that a new Heavy/Doom Metal Band should have in order to gain identity and be unique?
It is hard to say – it depends on your goals. If you want to become famous and sell a lot of stuff you have to do other things than if you want to create music you love and don't give a shit about what other thinks. Why should be unique – be yourself – no matters if others sound the same way. If you are good and passionate, it will work. Motörhead was so unique because they never thought one second about it to be unique.
Do you believe that Bandcamp and other Digital Platforms help the new Heavy/Doom Metal Bands? Which, do you think, is the ideal way for a Band to promote its work?
The new media-stuff is for shure something that can help every band these days. The most communication between a band like COLDUN and fans ore press works over internet and platforms like Bandcamp, Facebook and so on. You can like it or not – it doesn't change the way it is. And to be honest – it's better than nothing.
Tell us a few things about the New Underground Metal Scene in Germany (Bands, Fanzines, Webzines, Metal Clubs etc.)
The local scene is not as important as it was in former times. Now we are more or less part of an internet community. For myself and my companions on the new record, I think we're also still part of a local scene and that's fine. The old way of being involved in a music scene is still there, but the new way of online-presence is becoming more and more of a determining factor. Since the corona-shutdowns a lot of clubs and festivals are nearly ruined. I don't know how the local scene looks like when this storm is over.
Do you know anything about the Hellenic Metal Scene?
I think Greece has to offer some great and well-known metal bands. For me first comes in mind bands like Rotting Christ, Septic flesh, Firewind or Varathron. I think the Greece metal fans and musicians are very passionate and still often spread the great feeling of 80ies and 90ies metal. I like that a lot.
What are your future plans?
Right now, we fully concentrate on the promotion and publishing of the new album "Grand Sun Ritual". Let's see what happens next.
Thank you very much for your time & Keep up the good work! The closure is yours.
A big big thanks for your support and a roaring hail to Greece!
By Steve the Filthy Dog.
COLDUN CONTACT:
https://www.facebook.com/coldunmusic