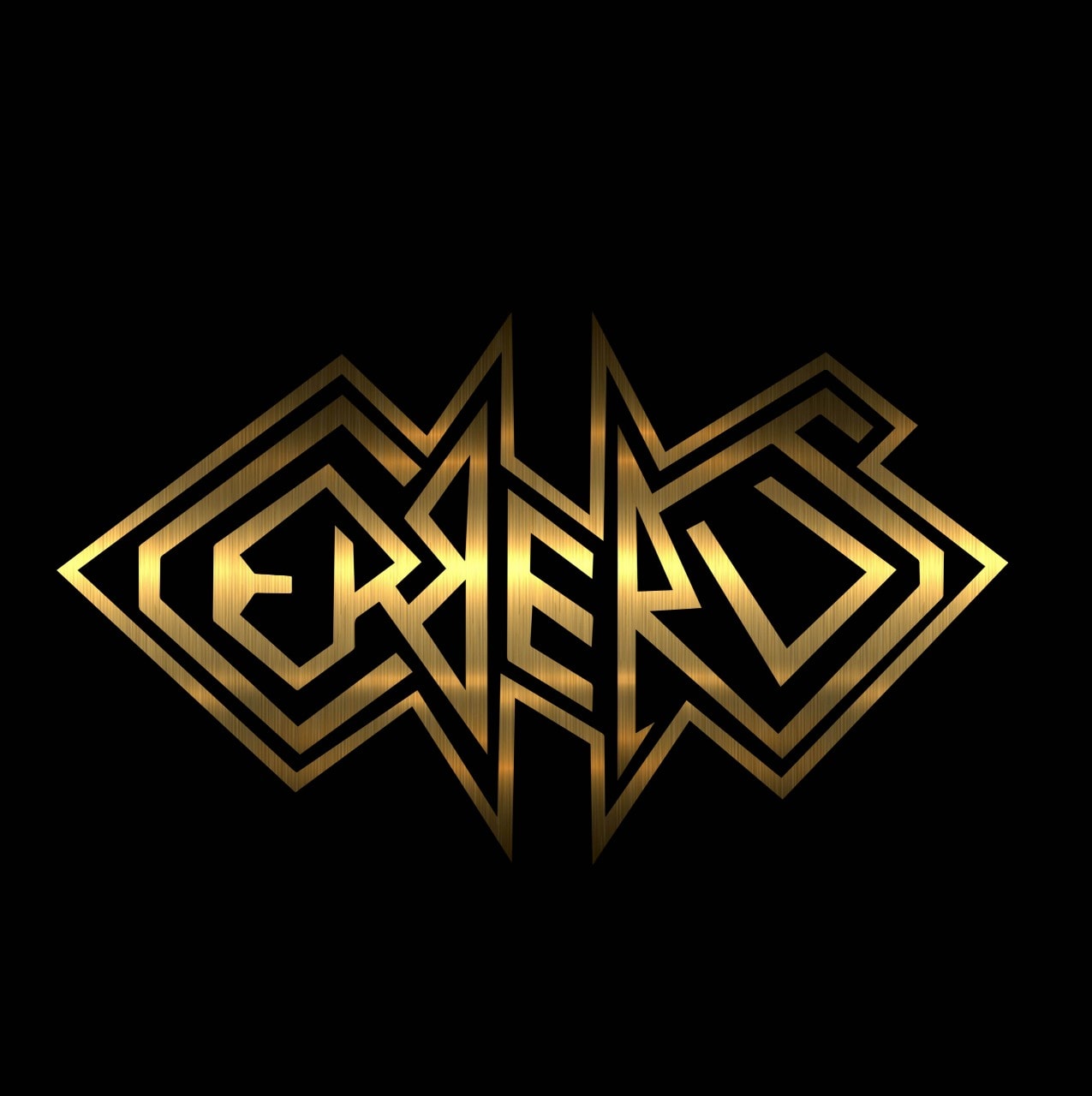 !!!COLOMBIAN SPEED THRASH METAL!!!
Welcome to the FILTHY DOGS OF METAL Webzine.
Tell us a few things about CERBERUS (Members, Starting Year etc).
Well, Cerberus started back in 2008 in Soledad, Atlantico. Colombia this was a dream that I had since I was a kid (Balloff) I started this with Steven Katon Bass and Julio Ortiz drums this was the original line up but after we recorded our first album in 2014 Julio left the bands and we played with different guys all of them very professional and great musicians until 2019 when we finally found Jonas Hellbeat our current drummer with him we are active recording and preparing our second album.
In 2014 you released your album ''Cerberus''. What was the feedback from your audience as well as from the press?
Great was terrific! Everybody loved it of course we receive some feedback but it was our dream came true! and we understand that there were a lot of thing that we could have done better, but this was a great success in our lives or friends and fans they were happy with the product and if they are happy we are as well, the feedback that we received is the way to get a better product for the next album.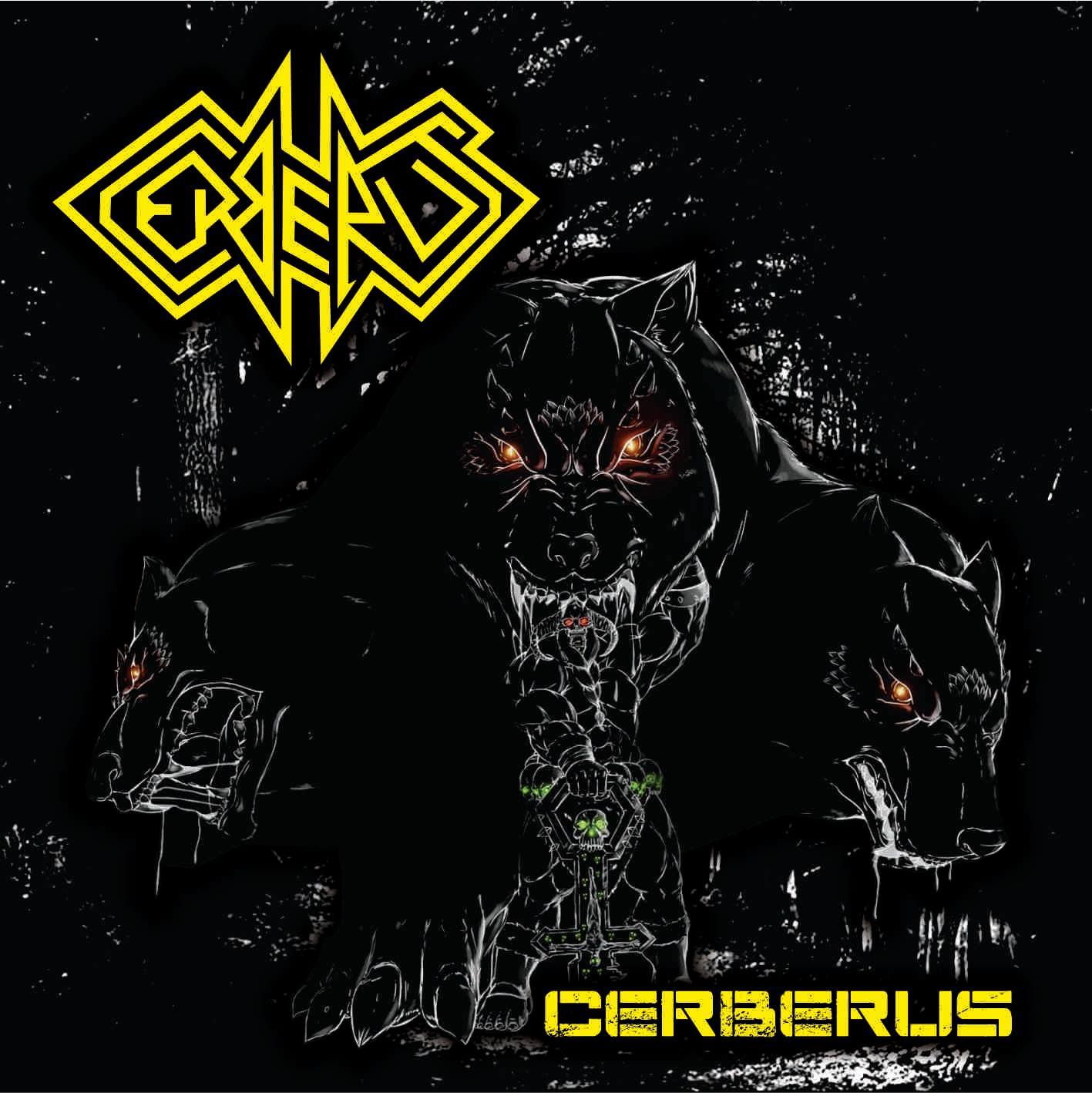 Label or DIY and why?
We are under our own no labels at all everything was made by us the entire process until we get 300 copies
Do you prefer Vinyl, Tape, CD or Digital Format and why is that?
Everybody knows that vinyls is the best way to appreciate the real music but all the format on this days are valid and helpful to spread the metal around the world more with the digital form which is the easy way to find the most complicated sounds in the world.
Your music style is Thrash Metal. Which are your main influences (Favourite Artists / Bands etc.)
Our main influence is Manowar that is our favorite band which is pretty weird because our genre is far away from their sound but we are identified with their lyrics and music, now talking about our sound we can say that we have a lot of influences from the Brazilian Thrash Metal like Sepultura, MX Sarcofago, Vulcano, also we have a great respect for the German Speed Metal like Iron Angel, Violent Force, Running wild Kreator, Destruction and the American scene from the West Side Metallica, Exodus, Death Angel, Slayer and from Colombia Witchtrap and Dirges they are a huge influence also.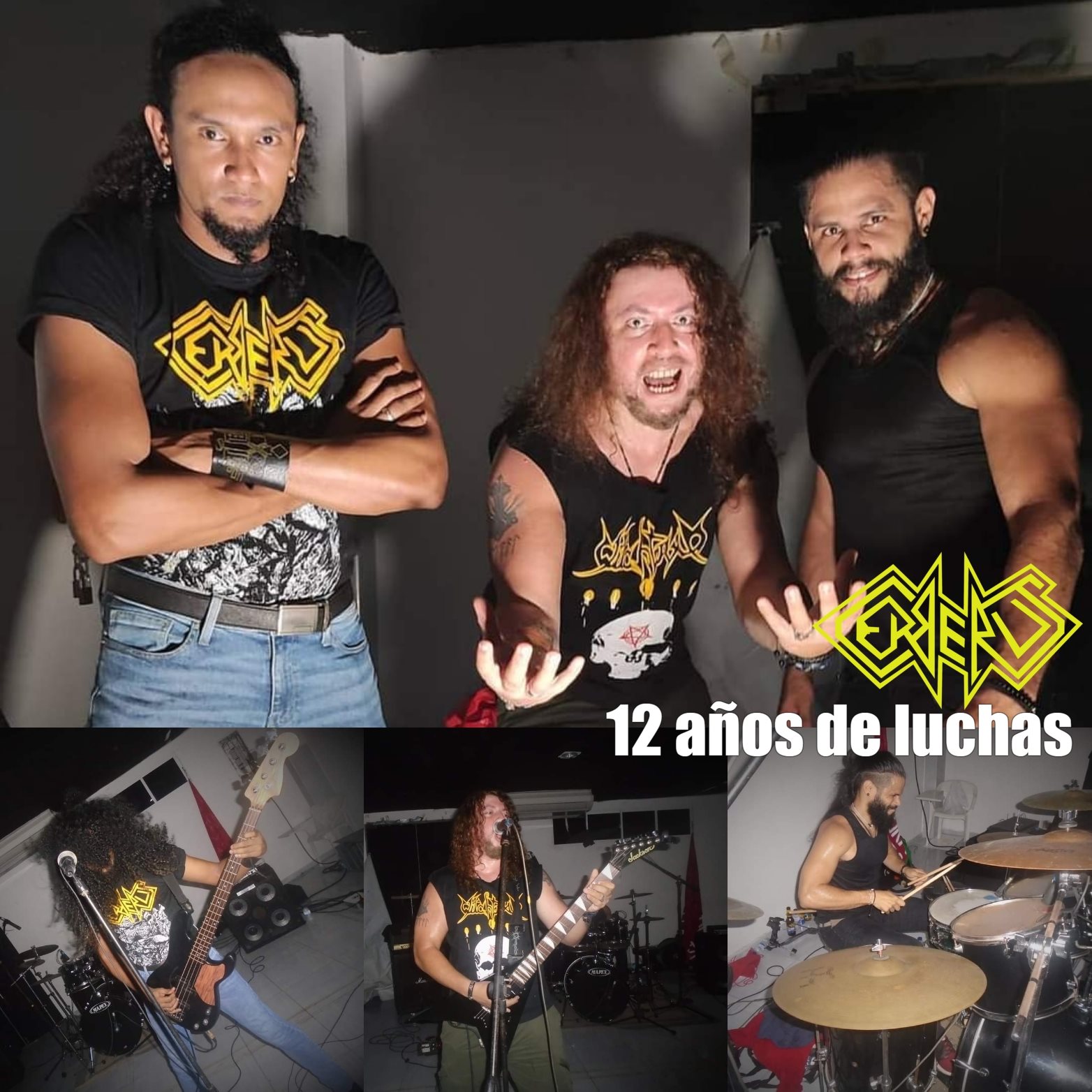 Which things, do you think, a Band should sacrifice in order to succeed? Have you ever sacrificed anything in your life for a better future of your Band?
The love for the metal is everything you need because this is not just a genre this is a style of life, and you know when you have a dream you have to fight for it until you can reach it so if you want to succeed you have to give everything the will to overpower SACRIFICE is the meaning of each dream we have.
Describe your ideal live show as a performance Band. Have you already experienced that?
Of course we have experienced that and there is not words on this world to explain that sensation is something that you need feel to understand but to get that climax you have click with the audience and they will feel your energy and everything will flow easy.
Which attributes, do you think, that a new Thrash Metal Band should have in order to gain identity and be unique?
My personal opinion just do what you feel and what do you think is what they will love every time that you are making music always think about what is the best sound for you fans not for you that what we do most of the time.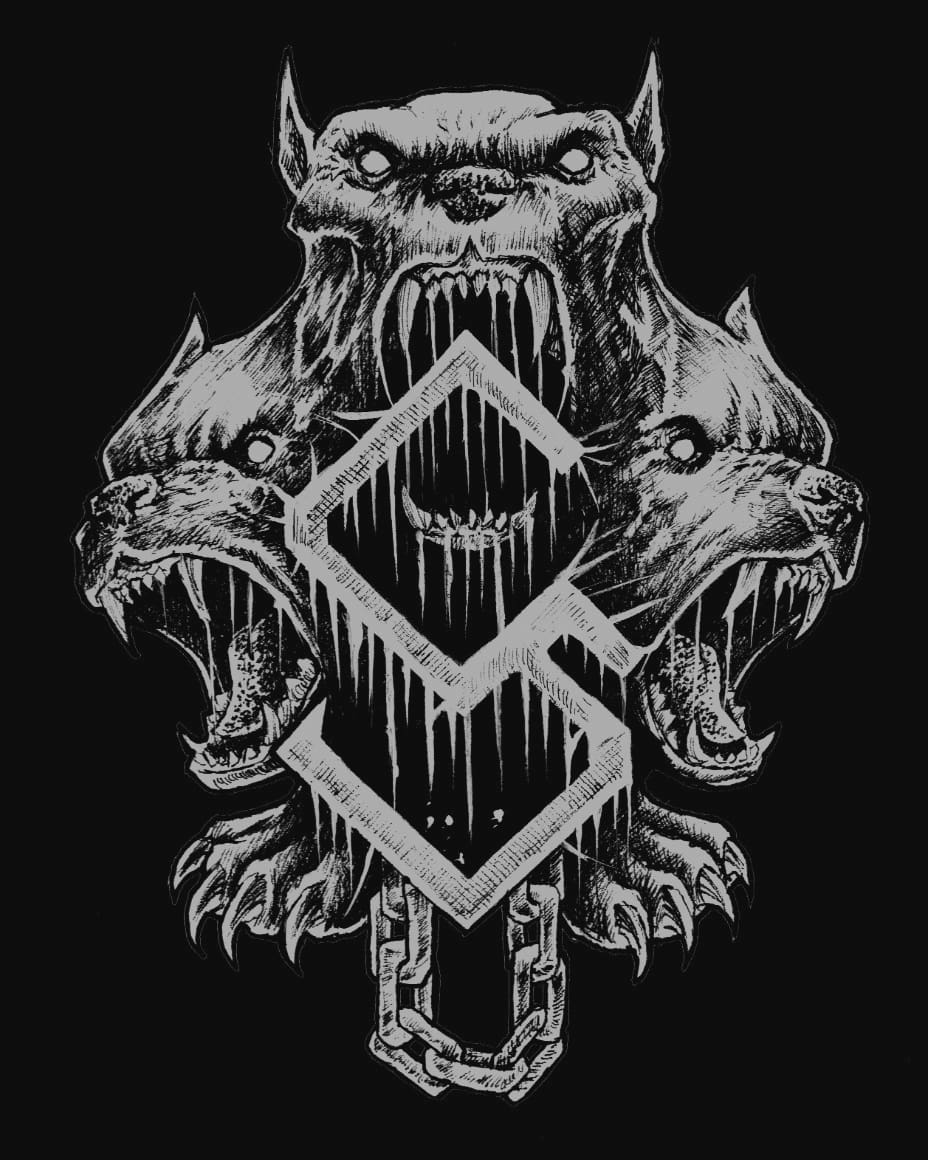 Do you believe that Digital Platforms help the new Thrash Metal Bands? Which, do you think, is the ideal way for a Band to promote its work?
Of course the digital how I told you before is the best way to spread the METAL! all this new platform help us to get more fans around the world.
Tell us a few things about the New Underground Metal Scene in Colombia (Bands, Fanzines, Webzines, Metal Clubs etc.)
Well there is a terrific moment here for listen Colombian metal the underground is going up and up I will recommend you great band from my city and few from Colombia just in my city you will find Thrash, Death, Black, Heavy metal with a great level for example Sons of Satan, Oppositor, Antheology, Crucifixor, Terror, Heavy Madness just to mention a couple from here and from Colombia I will say Savage Aggression, Steel Hammer, Axe Steeler, Kaoz, Burning, Violence,Warthrash, Murmur, Tribulacion, Octagon, Sexual Pervert and many others.
Do you know anything about the Hellenic Metal Scene?
Being honest the fucking OMEGA those guys they are savage!!! We would like to share something with them sometime.
What are your future plans?
Bro our second album that is what we are preparing right now working hard to bring a better sound and better production.
Thank you very much for your time & Keep up the good work! The closure is yours.
Hey guys thank you so much for the invitation this was a pleasure being part of your zine and we hope someday we can meet a huge hug to all of you guys and to all the metalhead on the world and remember this sentence this is from the bottom of our hearts El Metal es para metalero!! Hail and Kill maniacs!! See you next time.
By Steve the Filthy Dog.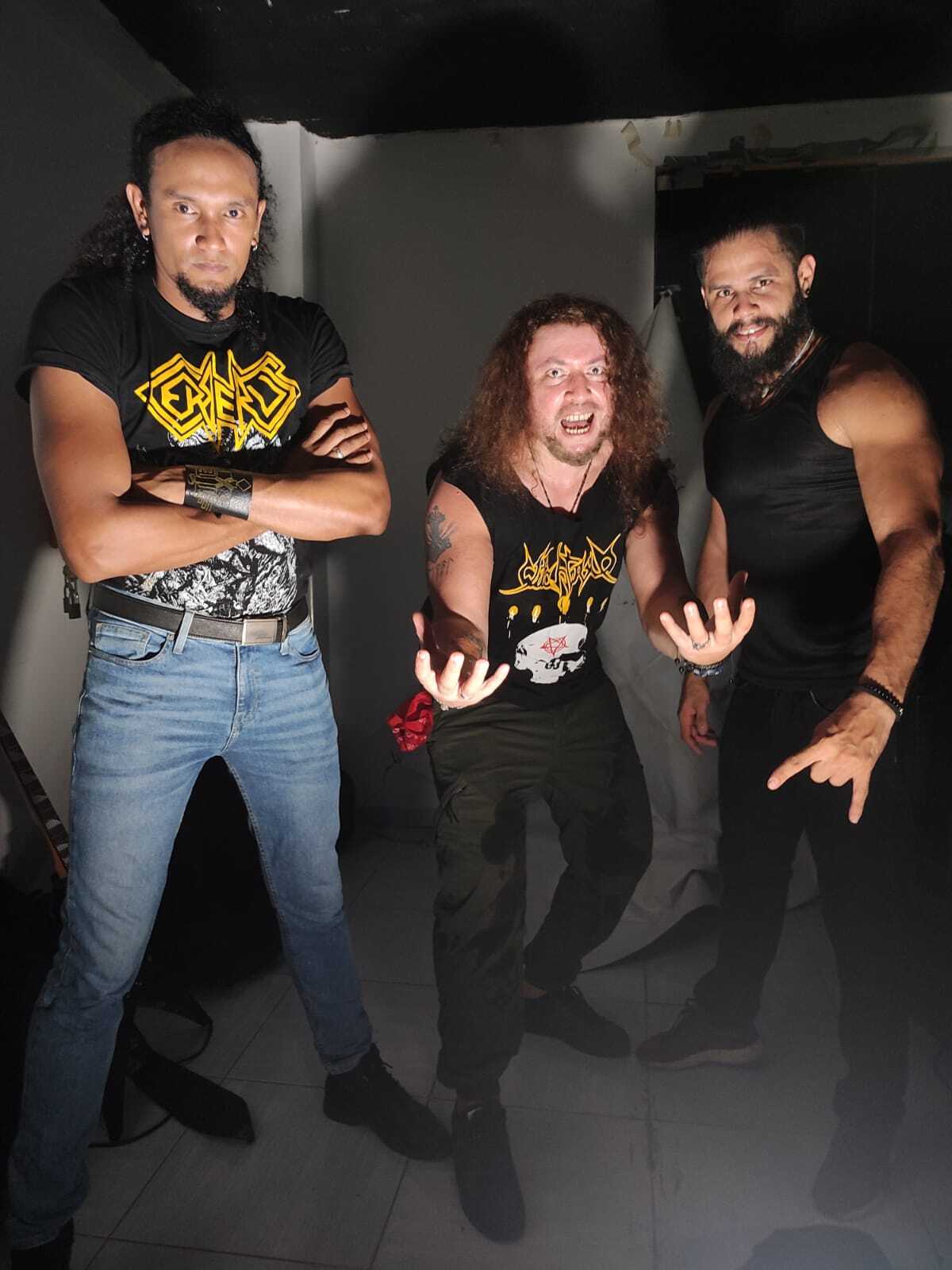 CERBERUS CONTACT:
https://cerberus666.bandcamp.com/releases
https://www.facebook.com/CerberusKeeperofhell/?fref=ts
https://www.instagram.com/cerberus_the_keeper_of_hell/