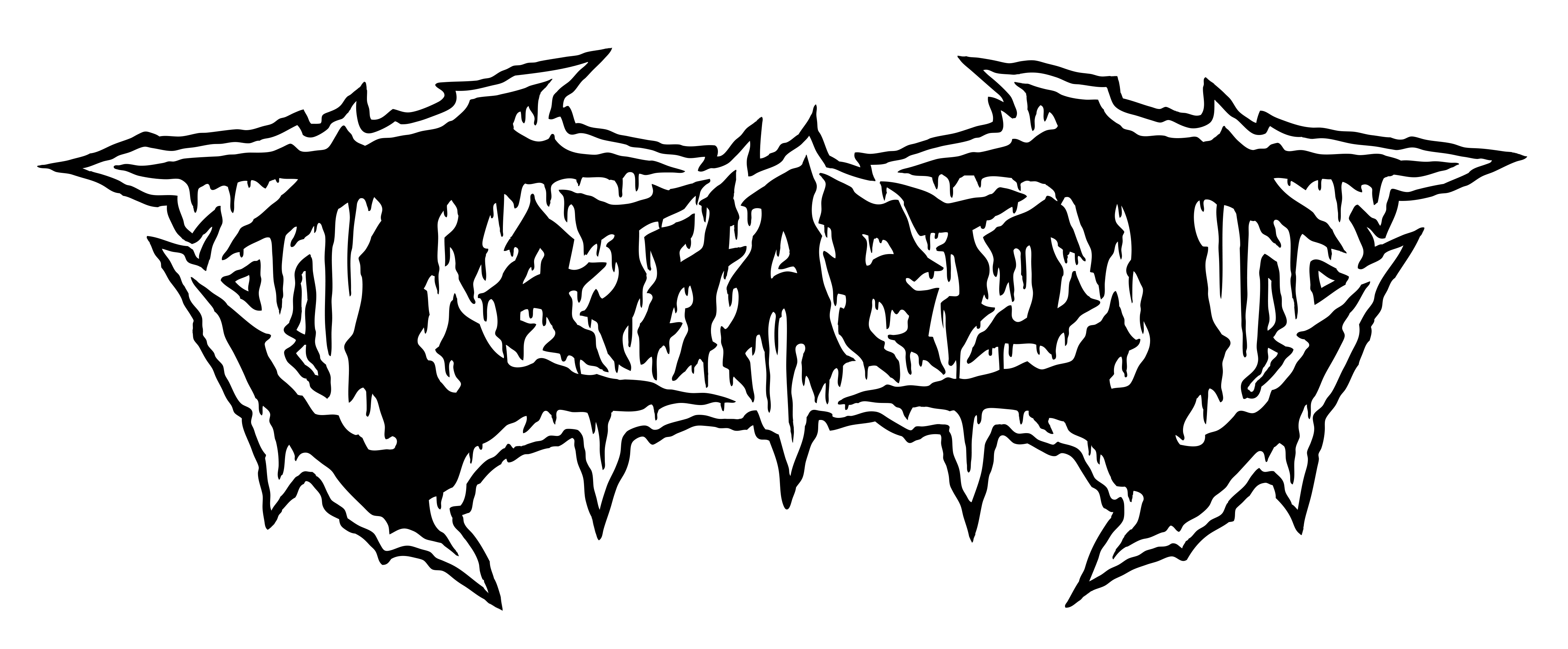 !!!DEATH METAL FROM MEXICO!!!
We had a conversation with Erick Beltrán (Guitars/Vocals). Enjoy!
Welcome to the FILTHY DOGS OF METAL Webzine.
Tell us a few things about CATHARTIC (Members, Starting Year etc).
Hails to Filthy Dogs of Metal! Thank you for your time and interest. CATHARTIC is a Death metal band with an old school oriented sound. Was formed in July 2019 in Guadalajara, Mexico. The current line-up at the time is Jimmy Beltrán (Guitars), Jimmy Figueroa (Bass), Damian Silva (Drums) and me, Erick Beltrán (Guitars/Vocals).
In 2020 you released your EP ''Ceremonial Resurrection''. What was the feedback from your audience as well as from the press?
Fortunately "Ceremonial Resurrection" had a really good reception by fans, fanzines and professional media. We received a 10/10 from Hardline Magazine from Germany, we appeared in locals newspapers and we release 7 editions in 3 different formats around the world.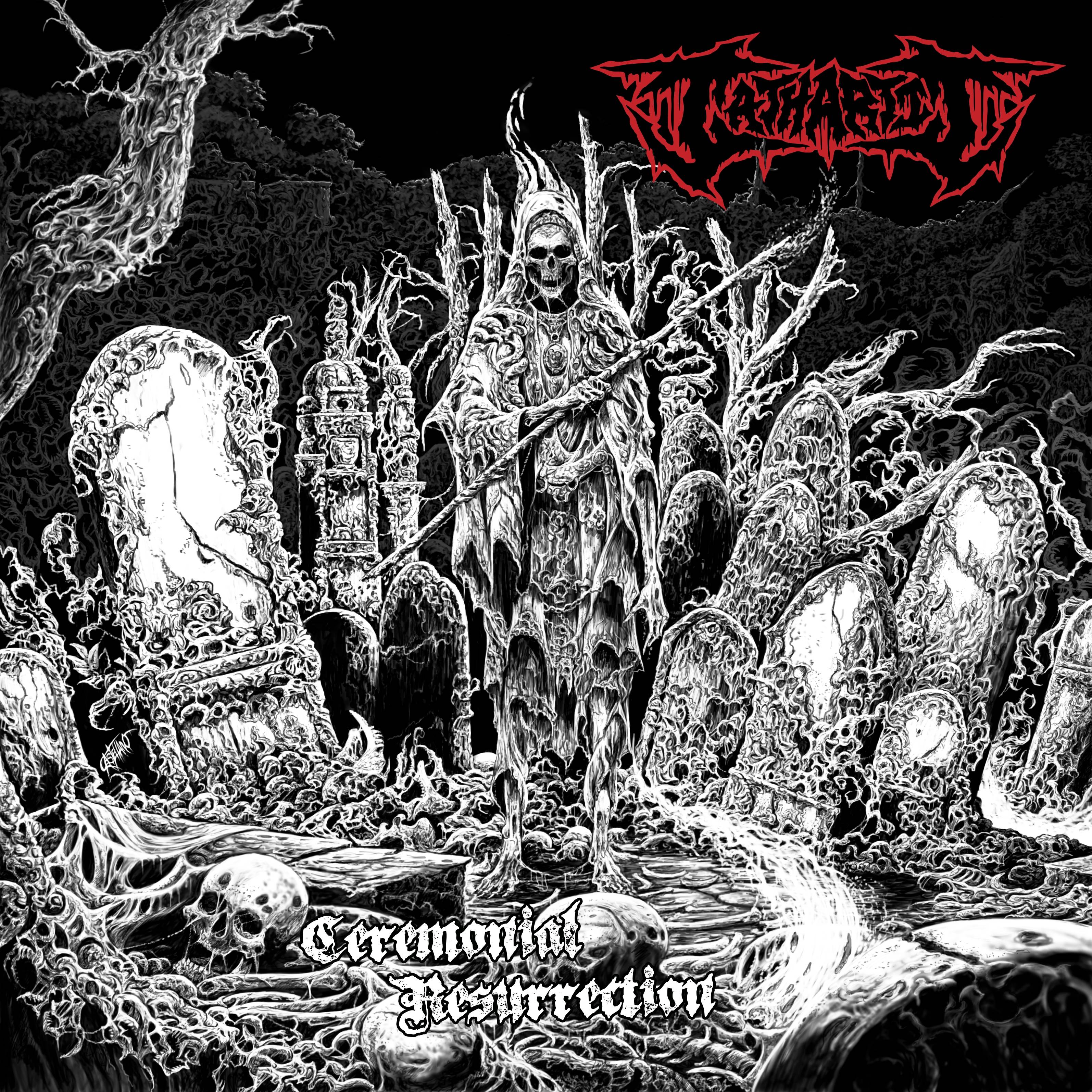 How did your cooperation with Awakening Records occur? What do you prefer, Label or DIY and why?
We have been following Awakening records since we started as a band. We really like their hard work and we felt the same connection of ideas at start talking with Li Meng. I contact him and he likes our musical proposal. Eventually we sign with them.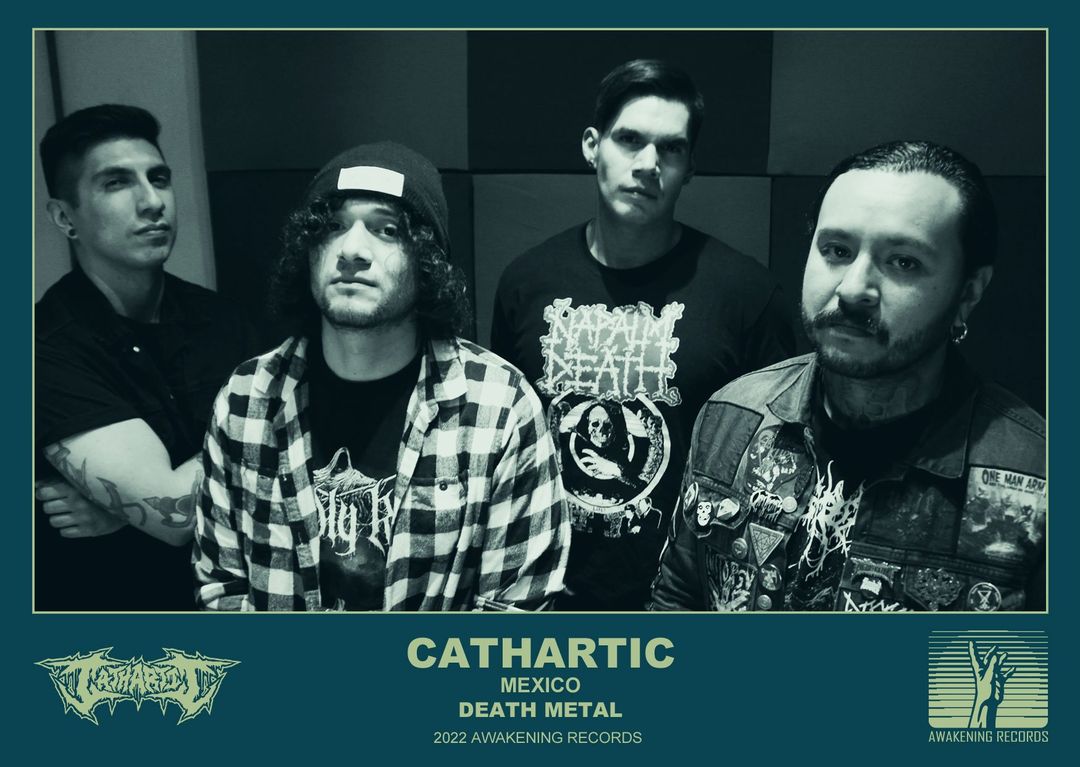 Do you prefer Vinyl, Tape, CD or Digital Format and why is that?
We really prefer the physical format. There's nothing like see, touch, listen and feel a vinyl, open your tape or read the lyrics at the CD. We'll grew up with the physical format and we enjoy it to this day.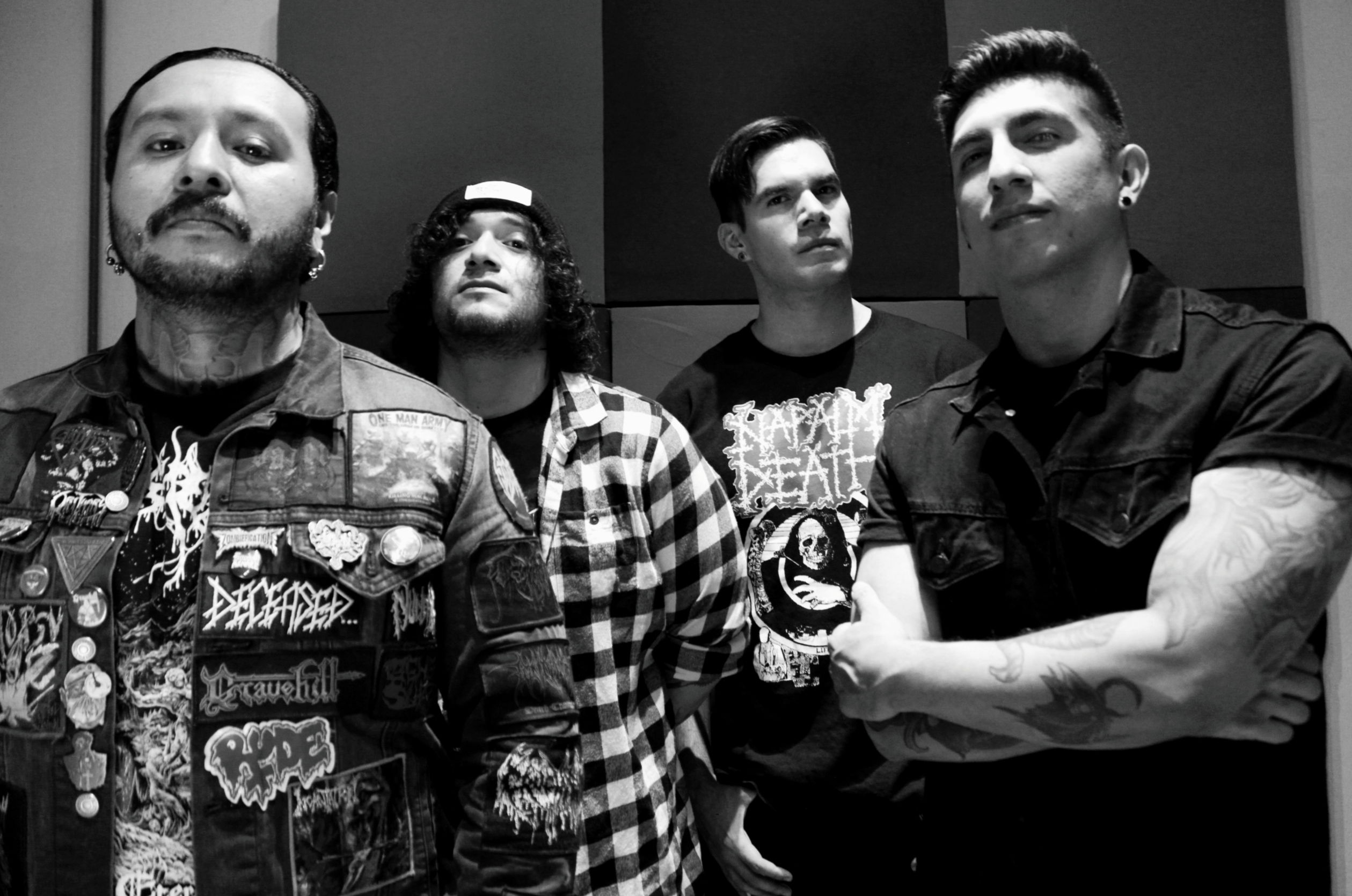 Your music style is Death Metal. Which are your main influences (Favourite Artists / Bands etc.)
We listen to all kinds of traditional Metal and everyone has his own favorites. But I think that Carcass, Dismember, Bolt Thrower and Sadistic Intent are our main influences.
Which things, do you think, a Band should sacrifice in order to succeed? Have you ever sacrificed anything in your life for a better future of your Band?
Time and money, I think. You give an extra effort and dedication to the band, instead of been watching a movie with your girlfriend, you're practicing or taking orders to distribute your own merchandise. So, I think it takes time and money but if this is something you really love, and you give your strength and spirit to Heavy Metal, isn't a sacrifice... it's a way of life.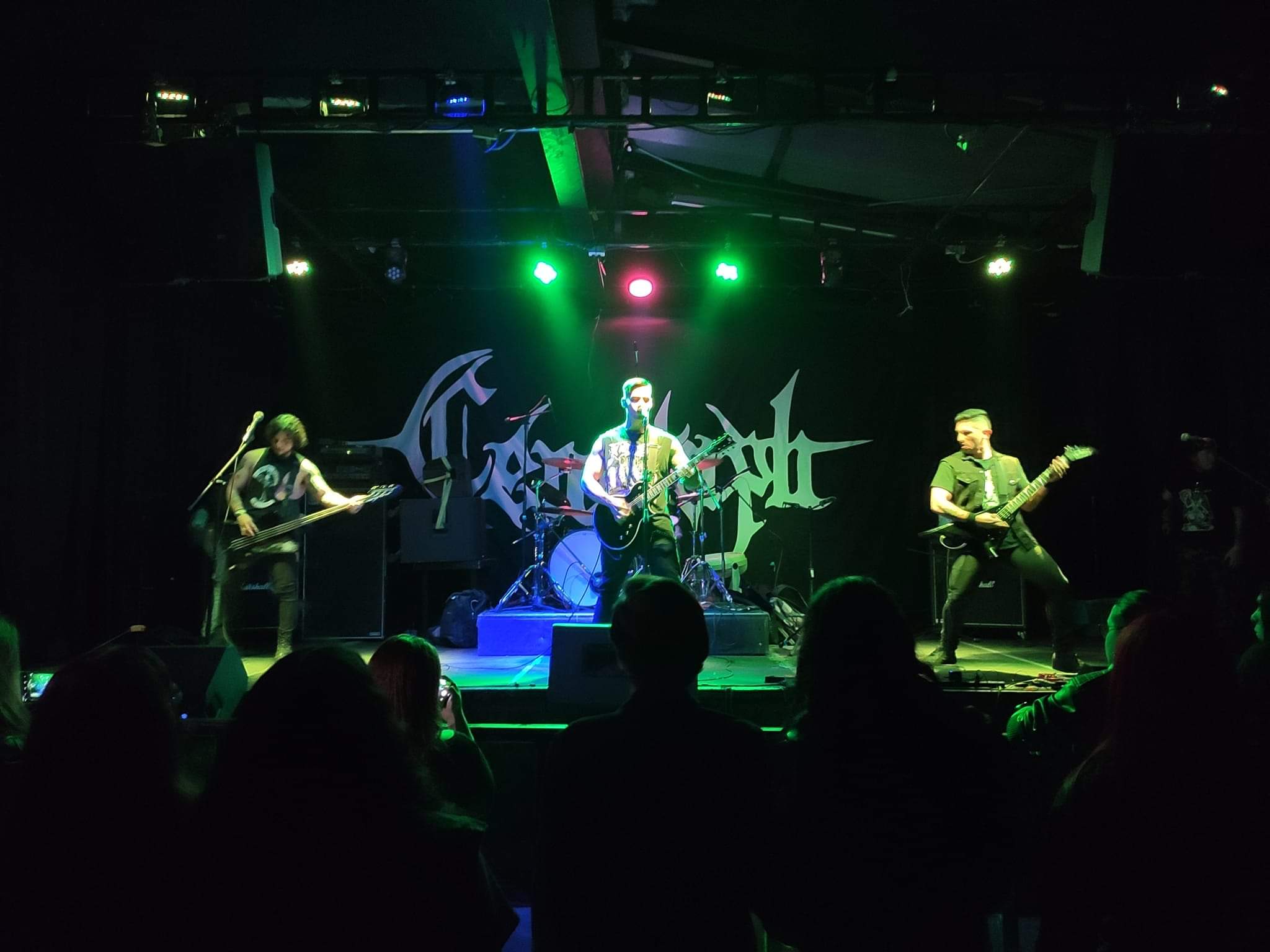 Describe your ideal live show as a performance Band. Have you already experienced that?
I really enjoy the atmosphere of people screaming at the end of every song and see them into a raw energy of headbanging. That's something that really cheers me up at stage.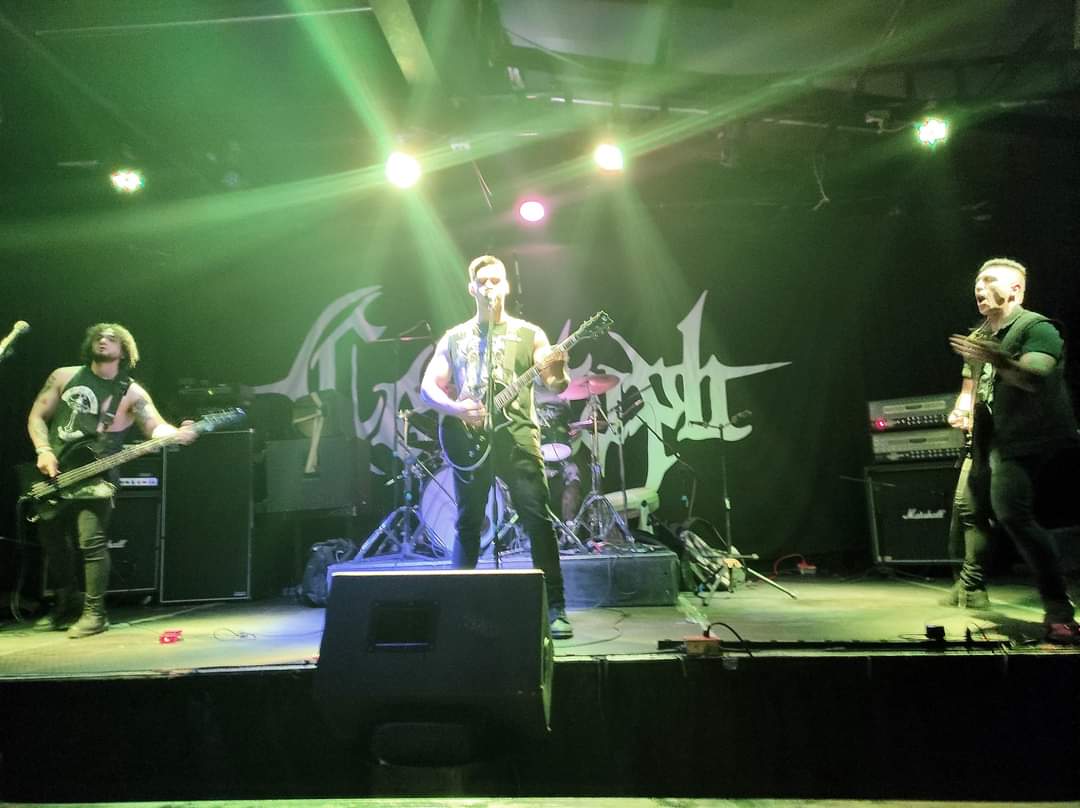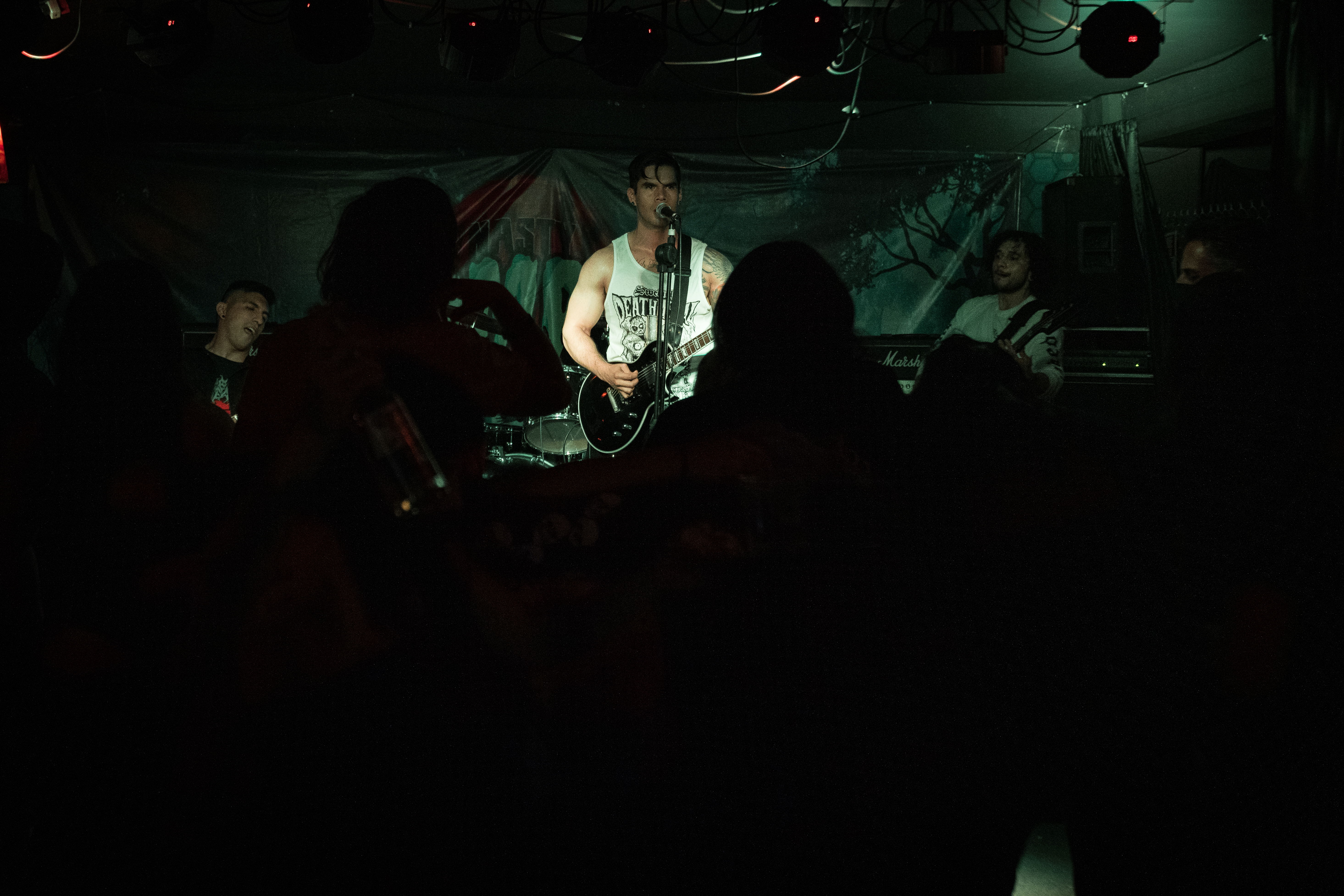 Which attributes, do you think, that a new Death Metal Band should have in order to gain identity and be unique?
I think it's very important to find your own way as a individual first, even though we'll have influences and relationships with other musicians. That could be a started point. After that everything takes it's place and the band can focused on find quality and do the hard work (that could be a sign of identity too).
Do you believe that Digital Platforms help the new Death Metal Bands? Which, do you think, is the ideal way for a Band to promote its work?
I think digital platforms can help to get more exposure but it can be something very superficial though, there's a lot of great bands out there from around the world and I think that every bands needs to do some extra effort to promote it's own music; get physical copies and write to fanzines, print flyers and spread it like disease. We still write letters and send "Promo Packages". Don't leave everything in control to this digital era.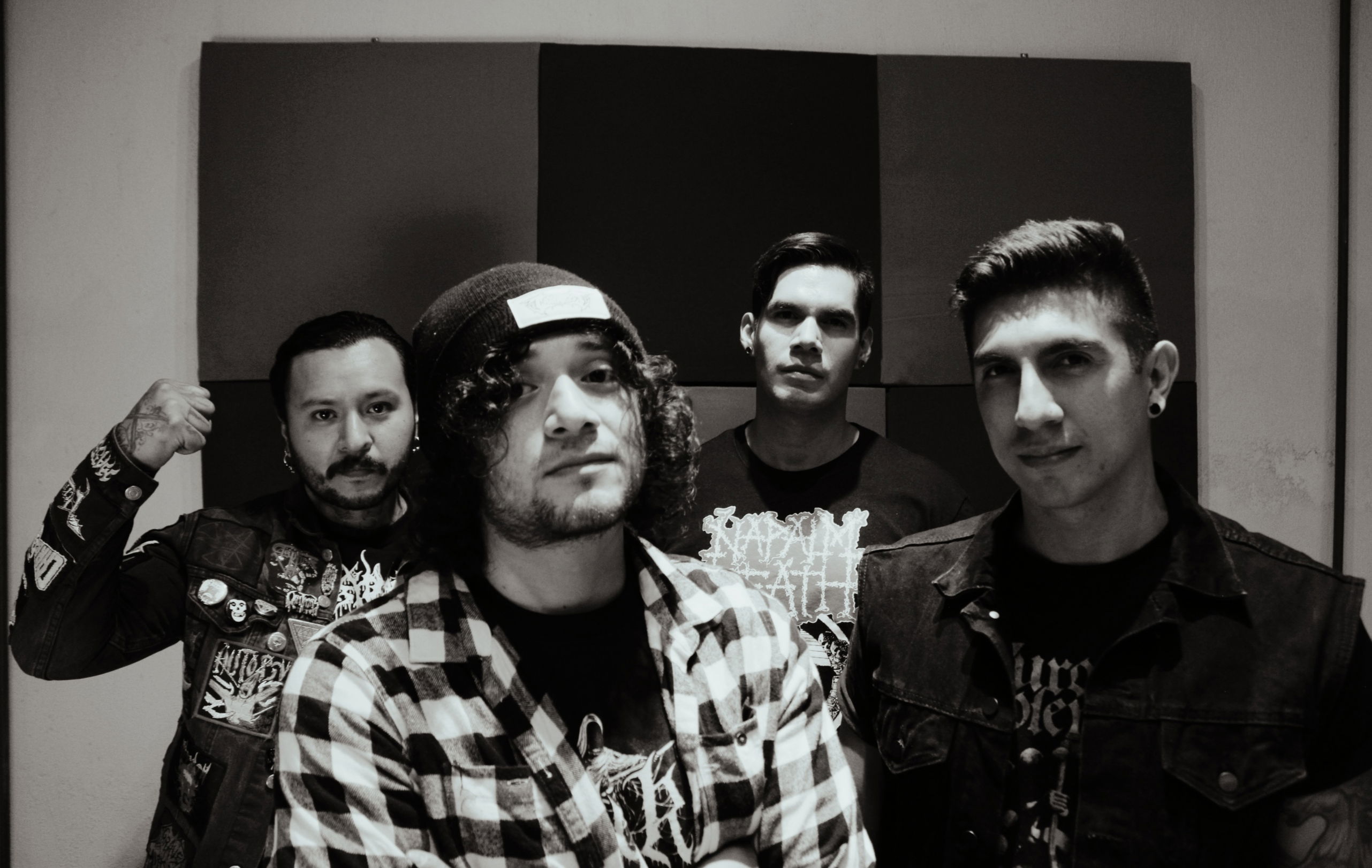 Tell us a few things about the New Underground Metal Scene in Mexico (Bands, Fanzines, Webzines, Metal Clubs etc.)
The Metal scene in Mexico it's rising up. Fortunately we're getting more great professional bands and promoters; The Total Death Over Mexico Fest, Keepers of the Flame Metal Fest, Candelabrum Metal Fest, Dragon Rojo Metal Fest, just to name a few. Metal bands like For Centuries, Black Mask, Mordaza, Opposite Devotion are doing great things too. There's Fanzines like Funeral Zine, Mutante Fanzine, Burning Paradise Fanzine, Ultratumba, Beyond the Noise Fanzine, among others.
Do you know anything about the Hellenic Metal Scene?
Sure, just before pandemic I was attending to a show with Varathron as a headliner here in Mexico. Also Abyssus it's one of my personal favorites. Underground Metal legends; Astarte comes to my mind. In labels I have many cassette releases from Fistbang Records and 12"s from Floga Records. If one day we visit Europe, the Hellenic Republic is a mandatory step.
What are your future plans?
Right now we're going to release the debut album with Awakening Records (China), Concreto Records (Mexico) and Rapture Records (Brazil) on CD and later at the end of the year on Vinyl and cassette with Destruktion Records (Germany). We have up coming shows around the country and we'll be composing new music.
Thank you very much for your time & Keep up the good work! The closure is yours.
Thank you for the opportunity! Stay tuned for our debut album and to all the Headbanger's out there feel free to write and keep in touch. Greetings from Mexicos Hell!
By Steve the Filthy Dog.
CATHARTIC CONTACT:
https://www.facebook.com/catharticdm
https://www.instagram.com/catharticdm/
https://catharticdm.bandcamp.com/releases