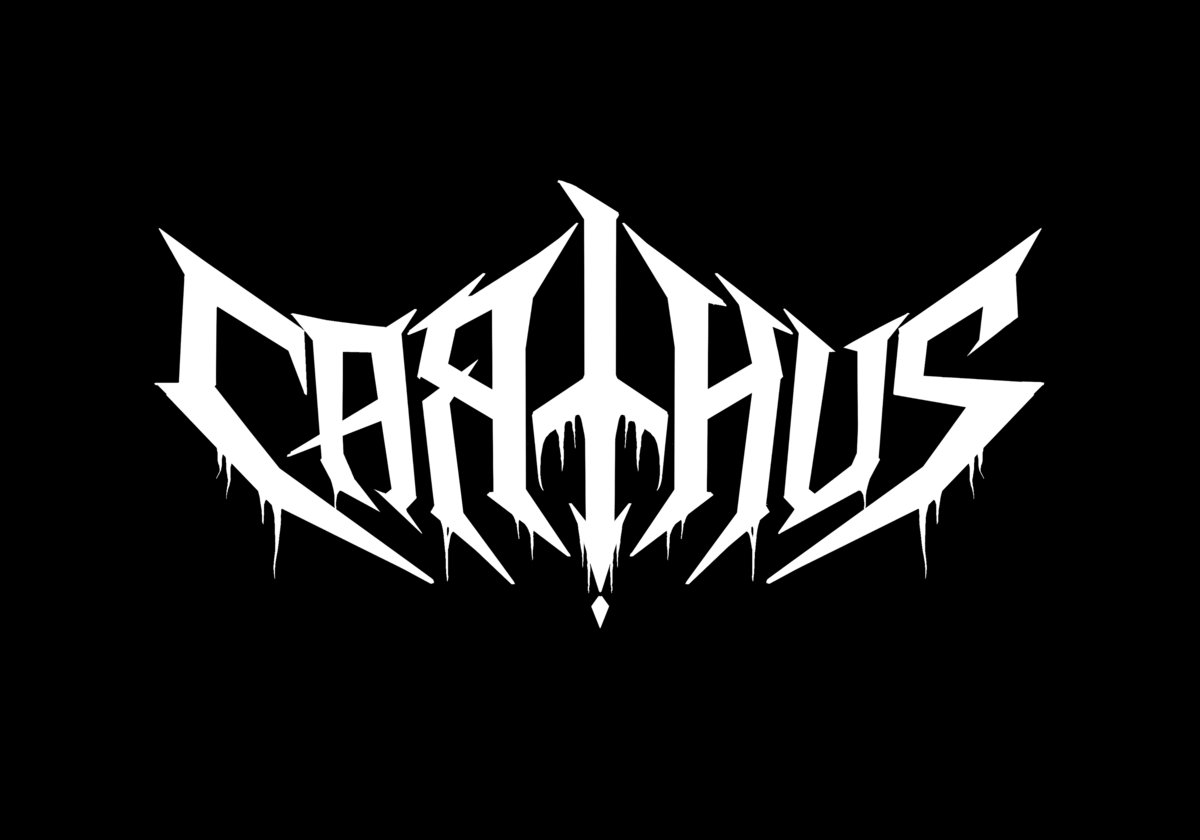 We had a conversation with CARTHUS. Enjoy!
Welcome to the FILTHY DOGS OF METAL Webzine.
Tell us a few things about CARTHUS (Members, Starting Year etc).
Sam: Carthus first started two years ago as a group of mates drinking beers and jamming Megadeth, Pantera and Amon Amarth. The switch from hanging out to forming a band flicked when Jim (our rhythm guitarist) brought the band's first original song Vindictive Retribution to one of those sessions. I remember playing that and thinking 'shit we should do this for real'. From there we wrote a few more songs and picked up our powerhouse vocalist Abhi (ex the Black Regiment) who brought the power and energy to the songs. After a couple of lineup changes the latest acquisition is our new lead guitarist and resident Marko (ex Kuga) and from there we were able to tighten up and make it sound huge!
Our line up -
Abhi - vocals
Sam - Bass
Jack - Drums
Marko - Guitars
Jim - Guitars

You have recently released your demo ''CARTHUS''. What is the feedback from your audience as well as from the press ?
Abhi: The self-titled Demo was a huge step for the band and one we really enjoyed making. Our drummer mixes and composes as his side gig and the Carthus demo was the first metal project he's fully produced. We think it sounds awesome and as a bonus people seem to like it. We've seen a lot of people from the scene pop up on our social media and Bandcamp and we're blown away by the support!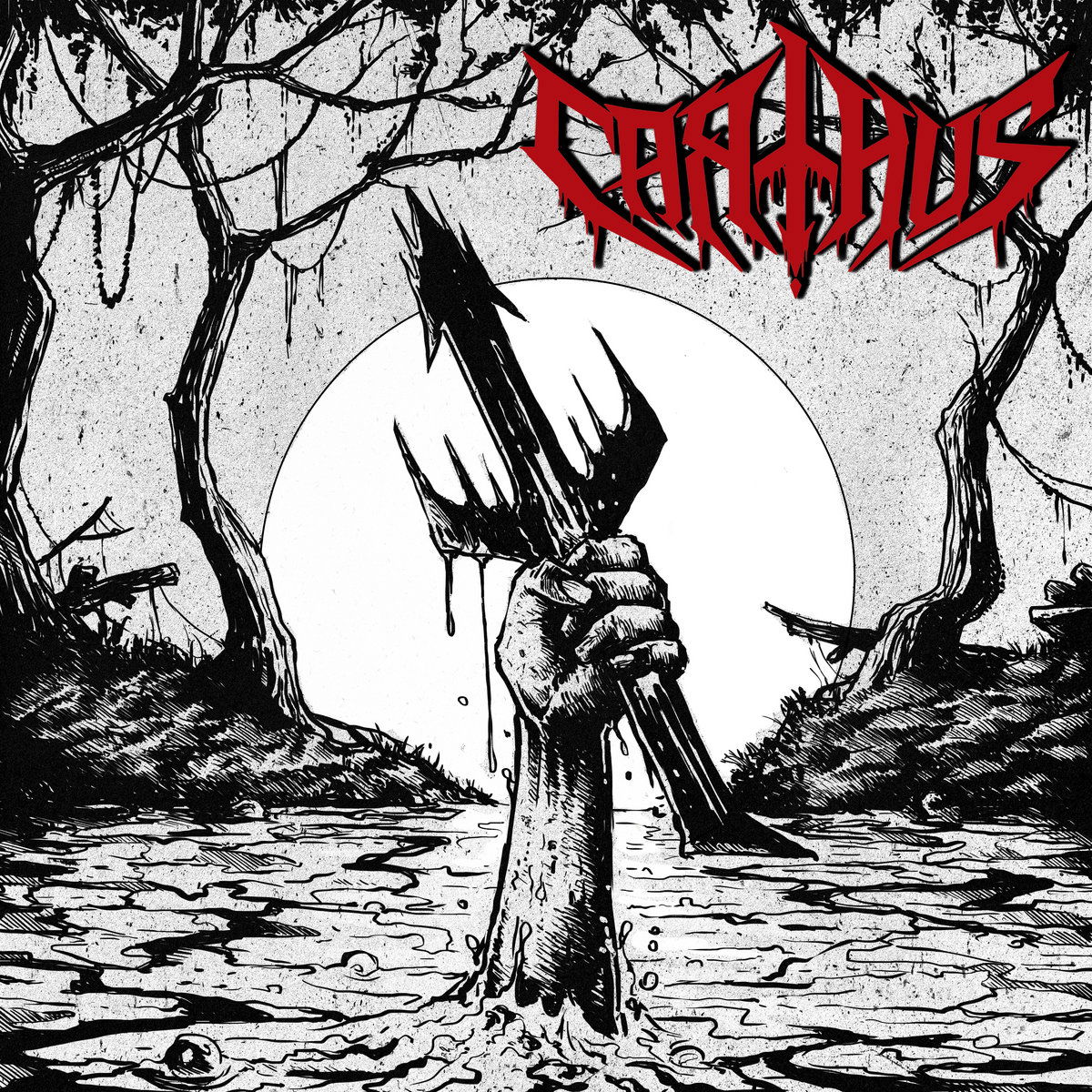 Label or DIY and why?
Abhi: We put out this first demo ourselves so DIY for the moment. However once we pick up some momentum, start playing more shows, and get a decent following we'll see. Who knows for the next release we might be able to entice a label who can get around our weird hybrid style.
Do you prefer Vinyl, Tape, CD or Digital Format and why is that?
Sam: We are quite old school so physical copies in any format are always classy to have. Aesthetically I like owning CDs and Tapes but for practicality I'm a big fan of digital. I get 90% of my music from Bandcamp at the moment and the other 10% is borrowing CDs from mates. Although saying that my love for digital doesn't extend to Spotify and all those bullshit new streaming platforms. I don't nothing that isn't artist lead is just a money driven shitshow that exploits bands.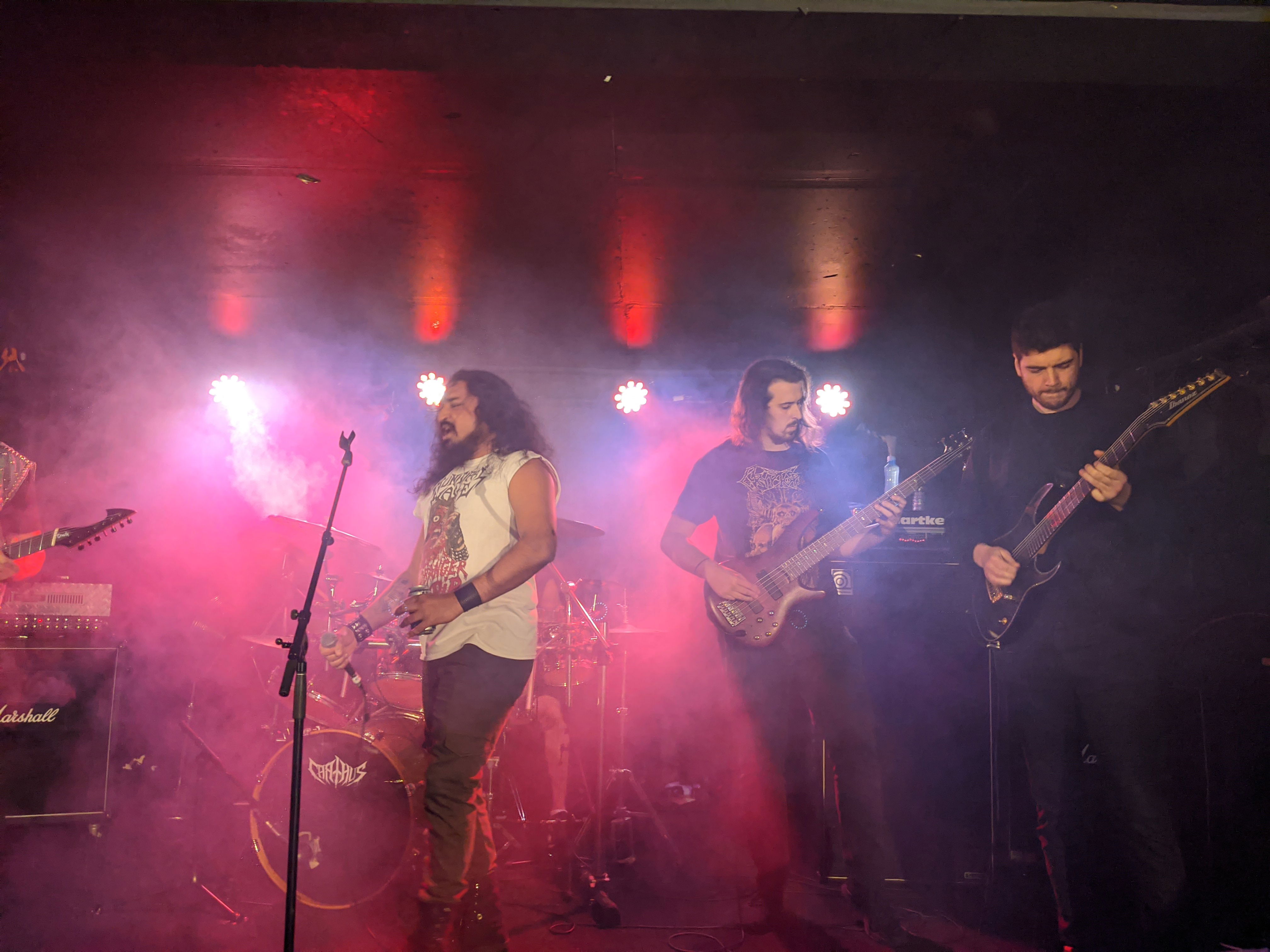 Which are your main influences (Favourite Artists / Bands etc.)
Abhi: You mean apart from alcohol? Haha One of the band's greatest strengths is the fact that NONE OF US like the same things! Jack is a big folk metal and symphonic black metal fan, Jim loves his 90s attitude era metal and thrash, and Marko is a speed metal demon turned prog fan. The only people that seem to share musical opinions are Sam and I who love the more extreme death stuff. Saying that some of the bands biggest unanimous influences are Iron Maiden, Bolt Thrower, Slayer, Amon Amarth, Pantera and Ensiferum.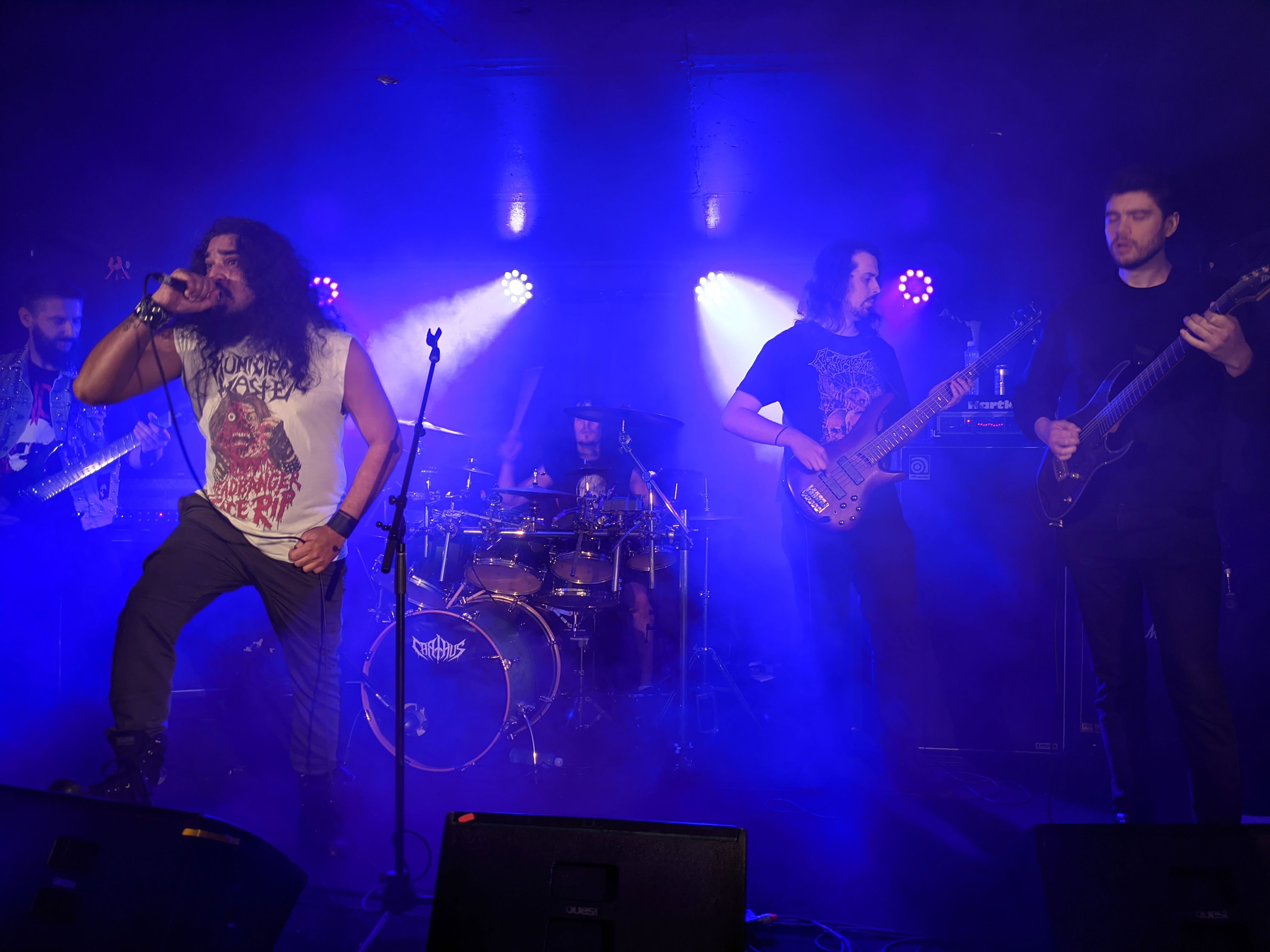 Which things do you think, a Band should sacrifice in order to succeed? Have you ever sacrificed anything in your life for a better future of your Band?
Abhi: Sacrifice? Maybe all the posers out there .. lol. Seriously though I'd probably say time. I mean we're pretty hardline when it comes to pulling your weight and we expect each other to put in the work in midweek and get the material tight. However we all work full-time outside of the band so there are definitely allowances for those shit work weeks.
Describe your ideal live show as a performance Band. Have you already experienced that?
Sam: Our last show was great, the atmosphere was perfect and the crowd was fantastic! I think my ideal show would be a bigger format gig, like a festival or supporting a big international band. We get a lot of big international bands coming through Melbourne and to get on one of those bills would be a dream!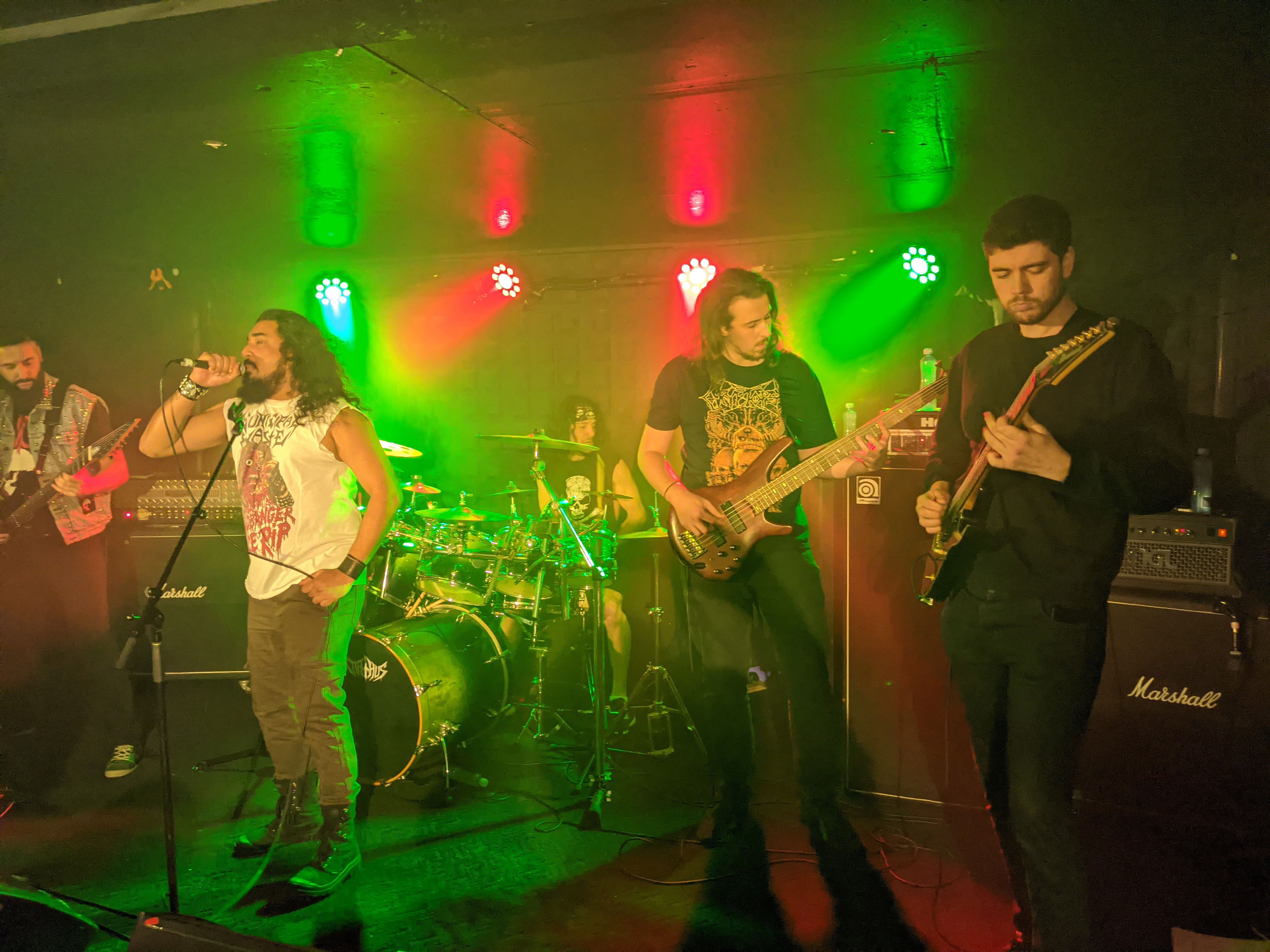 Which attributes, do you think, that a new Metal Band should have in order to gain identity and be unique?
Abhi: With all the focus on video, social media, and image I think the thing most modern bands forget is that the music has to come first. You get a bit lost in that world sometimes but at the end of the day if you can't bring the heat on stage to match your online presence then what's the point?
Do you believe that Bandcamp and other Digital Platforms help the new Metal Bands? Which, do you think, is the ideal way for a Band to promote its work?
Sam: I definitely think so. Bandcamp especially doesn't seem to have that bias leaning towards commercial music and their algorithms have always been pretty spot on. By that I mean i've never been recommended a pop song after listening to Goregrind or something like that.It's other major strength is that labels have gotten more involved on Bandcamp, so now you're not just getting one band's Discogs you're getting the entire label backlog which i think is awesome.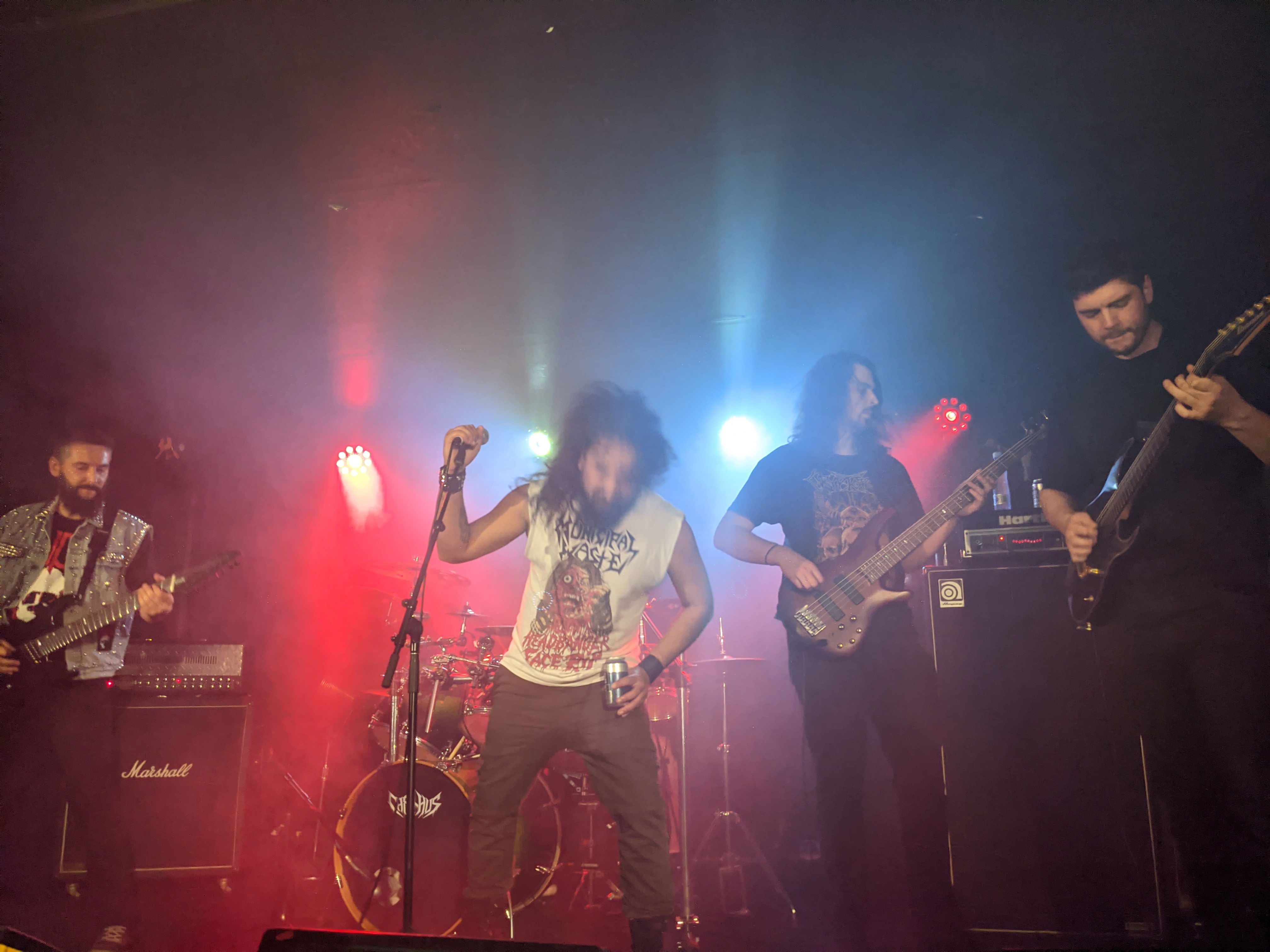 Tell us a few things about the New Underground Metal Scene in Australia (Bands, Fanzines, Webzines, Metal Clubs etc.)
Sam: Melbourne seems to be a thrash hotbed at the moment. With covid restrictions starting to relax all of the big local bands like Harlott, Mason, Orpheus Omega, Desecrator, and In Malices Wake have all been relatively active which is awesome to think. It's exciting to think that we'll have the opportunity to perform with some of these heavy hitters.

Do you know anything about the Hellenic Metal Scene?
Sam: Honestly not too much. I know a bit about the bigger black metal bands like Rotting Christ, Varathron, Necromantia, Septic Flesh and then by extension Yoth Iria who I've been listening to on repeat for the last month. That's it though I don't really know anything about the Greek death & extreme scene unfortunately.

What are your future plans?
Abhi: Future plans at the moment is to find our groove and keep performing regularly. There's plenty of good bands in Melbourne at the moment and we want to play with all of them! From there hopefully we can get a release in the works for the end of this year/ early next year.

Thank you very much for your time & Keep up the good work! The closure is yours.
Abhi: Thank you for organizing this interview! To all the legends who are gonna read this, here are the links to our social media and the demo.
By Steve the Filthy Dog.
CARTHUS CONTACT:
Bandcamp - https://carthus.bandcamp.com/
YouTube - https://youtu.be/e8diYaMD64E
Facebook - https://www.facebook.com/CarthusOfficial/
Instagram - https://instagram.com/carthus_official
Email us - Carthusofficial@gmail.com