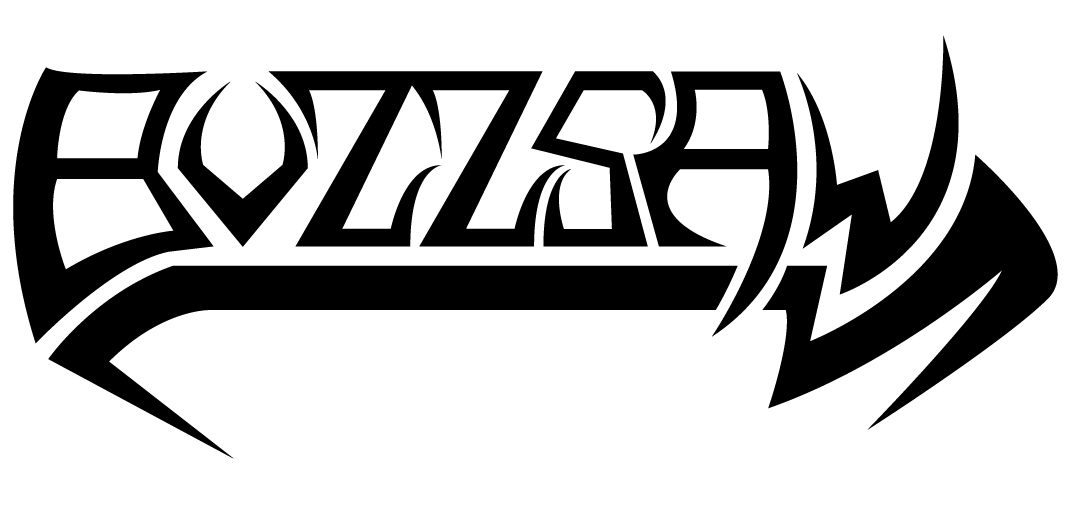 !!!BLACK/SPEED METAL FROM CROATIA!!!
Welcome to the FILTHY DOGS OF METAL Webzine.
Tell us a few things about BUZZSAW (Members, Starting Year etc).
Buzzsaw was formed in May of 2022 in a bar over a few beers. The lineup has had some changes in the past year and currently consists of five members:
Karlo "Krvnik" Kekić on vocals
Dominik "Nekrosiak" Radelja on guitar and backing vocals
Roko "Defiler" Vučićić on guitar
Luka "Masna" Masnić on bass
Roko "Lepi Kale" Kalebić on drums
You have recently released your EP ''Lead to the Head''. What is the feedback from your audience as well as from the press?
The press didn't give much feedback since we are a very new local band and we don't have many zines or metal blogs in Croatia, but the audience in the Croatian scene gave us very positive feedback. Everyone that talks to us about it has a different favourite song, which to us means that we have done a good job with all of them, and positive feedback as such means a lot to a small band like us.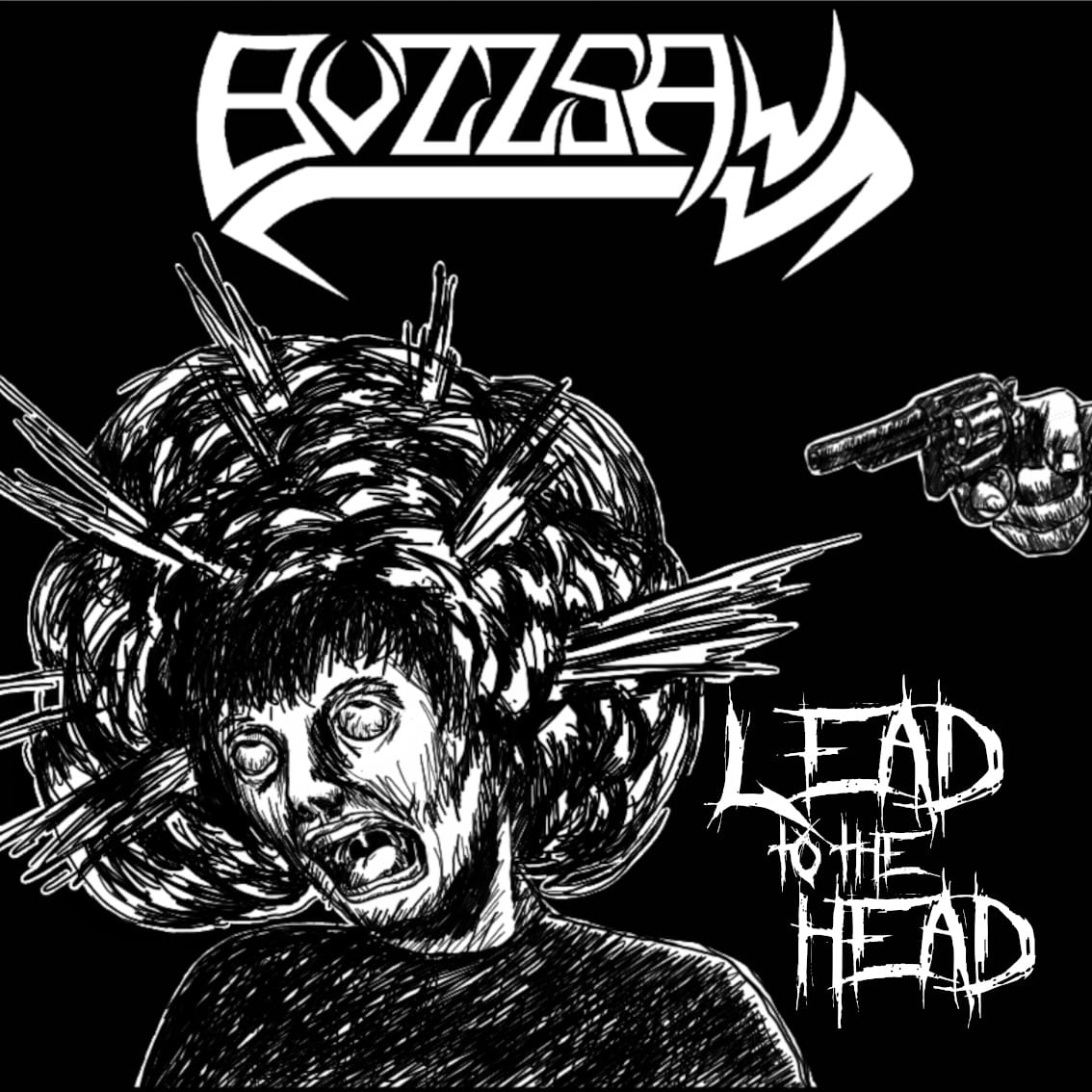 Label or DIY and why?
Currently we are stuck on DIY and we self-fund all of our recording and rehearsal sessions and merch (which is coming soon) but we would like to get on a label. Of course it will be a long and hard process to get on one but hopefully we strike a deal with a fair label in the future because it would open up our opportunities as a band and possibly increase our following.
Do you prefer Vinyl, Tape, CD or Digital Format and why is that?
All of us in the band have different preferences. Some of us collect vinyl some collect CDs and some prefer digital music. However we can agree on the point that digital storefronts and digital music sharing nowadays can help underground bands get a solid following and fanbase without costing the band too much on production.
Your music style is Black/Speed Metal. Which are your main influences (Favourite Artists / Bands etc.)
We all have different personal influences but some common influences include teutonic thrash such as Sodom and Kreator and first wave black metal in the vein of Sarcofago, Bathory Hellhammer and Celtic Frost. Of course there are more different, not common in black/speed, influences like Megadeth, Discharge and a lot of other bands, but those are more dependent on the member of the band you ask since we all have slightly different tastes in metal.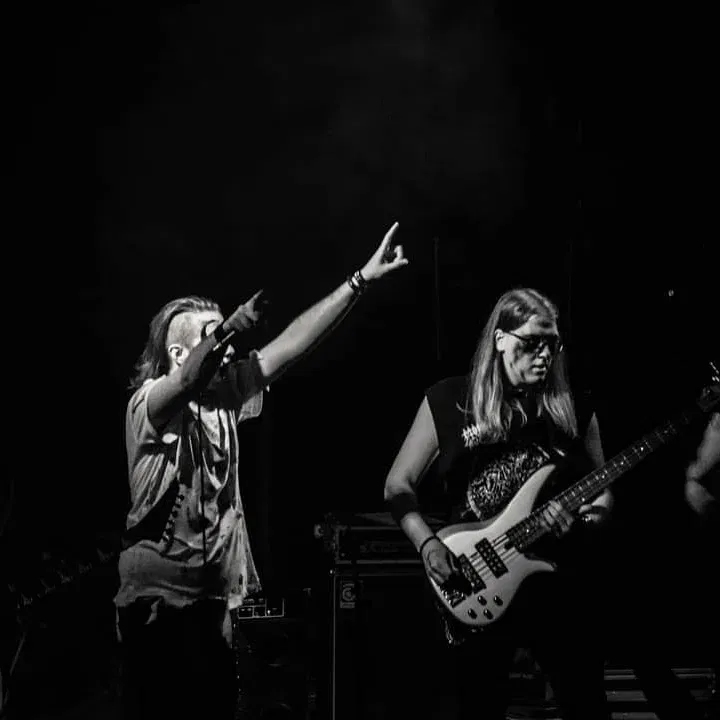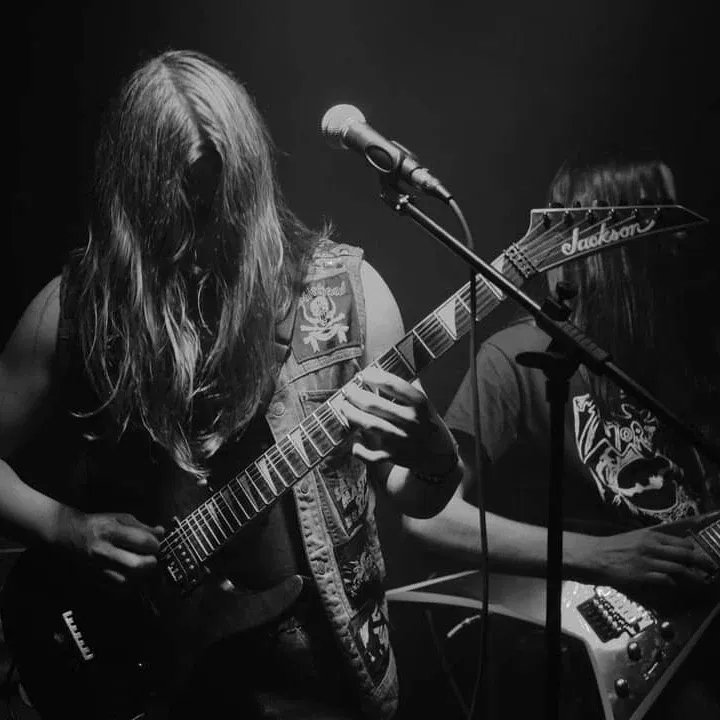 Which things do you think a band should sacrifice in order to succeed? Have you ever sacrificed anything in your life for a better future for your band?
A band would definitely have to sacrifice time to write good music and some money to produce said music well in order to have a chance to succeed. Fortunately we haven't had to sacrifice much other than those two things so far (except for limiting ourselves on drinking before a set).
Describe your ideal live show as a performance band. Have you already experienced that?
Our ideal live show would be something like an underground festival with bands similar to us in style (like Hellripper for example). We love connecting and interacting with the crowd and as big as the crowds are at large festivals, you can't really give someone a fistbump and pass him a beer in the first row, so there is a bit of a physical disconnect between the crowd and the band.
What attributes do you think that a new Black/Speed Metal Band should have in order to gain identity and be unique?
It's hard being unique nowadays especially in a genre as old as any kind of speed or thrash metal, but it can be done. The main attribute you should have is creativity and you should use your creativity to find your own sound that may make your band stick out of the crowd.
Do you believe that Digital Platforms help the new Black/Speed Metal Bands? Which, do you think, is the ideal way for a band to promote its work?
As we said before, digital platforms help all underground artists. Especially platforms like Bandcamp where you can sell your music for no extra cost and you are paid fairly (unlike shit like Spotify). But the ideal way to promote your work is to utilize social media well and connect with your followers. Of course, word of mouth is sacred and will carry you far, but it won't secure you a spot on that festival you want to play at by itself.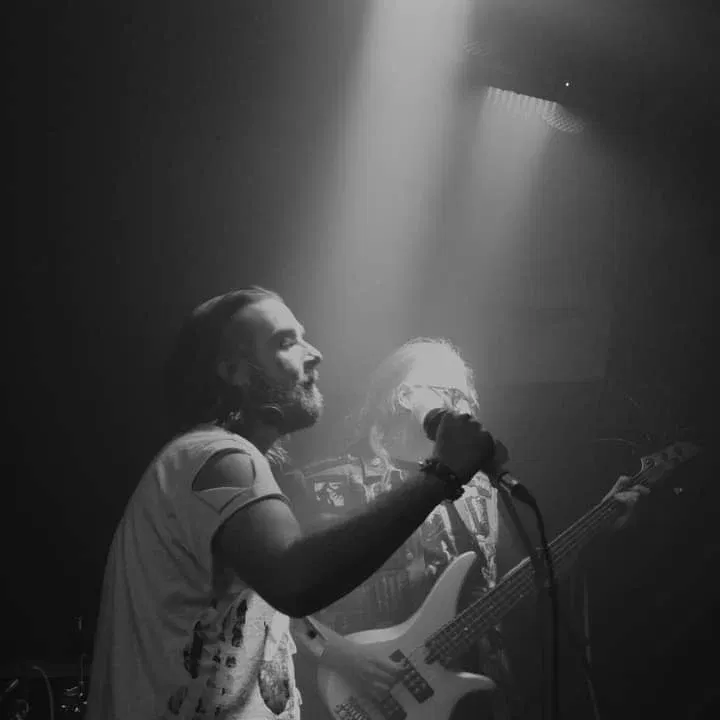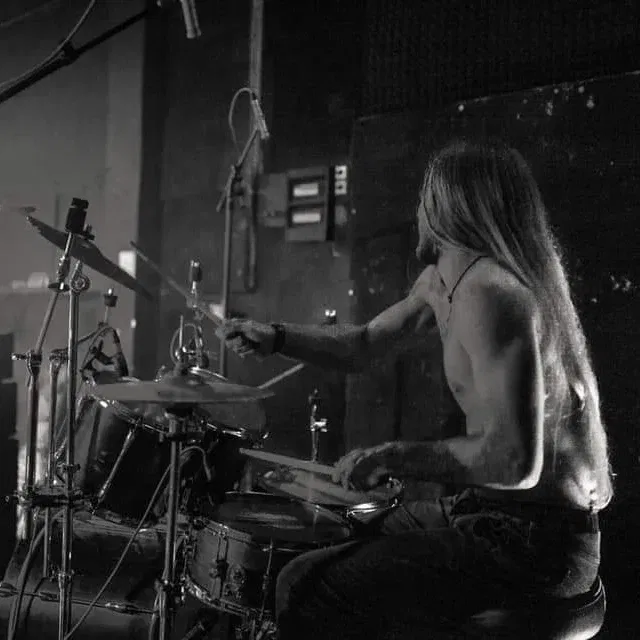 Tell us a few things about the New Underground Metal Scene in Croatia (Bands, Fanzines, Webzines, Metal Clubs etc.)
The underground scene in Croatia is actually quite interesting. There are quite a few bands but they are scattered across the entire country, with Zagreb and Sinj being the most powerful with the sheer number of bands there. In Split there isn't many metal bands unfortunately but there are a few metal locations here. First of all and the most commonly visited by us is Metal Bar Splash, as the name suggests its a metal bar and its located near the city centre. The gigging locations in Split are Klub Kocka, which is a general-purpose club but it hosts metal shows and festivals, and M.K. Eks which is very underground, hidden from the plain sight and located in a fairly inaccessible part of town, but it has it's charm. Zagreb has more places which host metal gigs that are bigger and a bit less underground. There are also more metal bars across Croatia such as bROCKva in Sinj, The Trooper in Zadar and Valhalla in Zagreb.
Do you know anything about the Hellenic Metal Scene?
Nope, not much.
The last 3 years, worldwide in the world, we have faced many dark, strange & new situations in our everyday life (covid, lock-down etc.) Did all of this affect you positively or negatively?
While Buzzsaw didn't exist during the pandemic and lockdowns, the members were scattered across different bands which are now all defunct. The lockdowns did affect the bands mainly in a negative way since it was harder to organize rehearsals and there was next to no gigs so the scene went quite dry then.
What are your future plans?
Our plans in the foreseeable future are recording our first LP near the end of 2023 or early 2024 and trying to get more gigs, a wider audience and maybe striking a deal with a label.
Thank you very much for your time & keep up the good work! The closure is yours.
Thank you for having us. We want to encourage all the readers of your zine to support their local scene and check out underground bands all over the world as it helps and means a lot to all of the lesser known bands like us. We also want to thank all the readers who checked out the interview and hopefully will check our EP out. We wish you all a lot of cold beer, hot women and speedy metal!
By Steve the Filthy Dog.
BUZZSAW CONTACT:
https://www.facebook.com/profile.php?id=100086748218037
https://www.instagram.com/buzzsaw.metal/
https://buzzsawmetal.bandcamp.com/album/lead-to-the-head