!!!SPEED/THRASH METAL FROM ITALY!!
We had a conversation with BURNING LEATHER. Enjoy!
Welcome to the FILTHY DOGS OF METAL Webzine.
Tell us a few things about BURNING LEATHER (Members, Starting Year etc).
Burning Leather was born in 2019, from the idea of Mario Spano (Guitar and Voice) and Davide Accogli (Drums.) Later in 2020 Francesco Angeloni (Bass) joins the group. The idea of the band is to bring back the sound of old school metal, inspired by the New Wave Of British Heavy Metal and the first Thrash and Speed Metal.
You have recently released your album ''Burning Leather''. What is the Feedback from your audience as well as from the Press?
Our debut album had a great success, especially among true connoisseurs of the genre and true listeners and fans of Old School Metal. Self-produced CDs and cassettes will arrive soon. We are very proud but above all HAPPY of our work and our first album!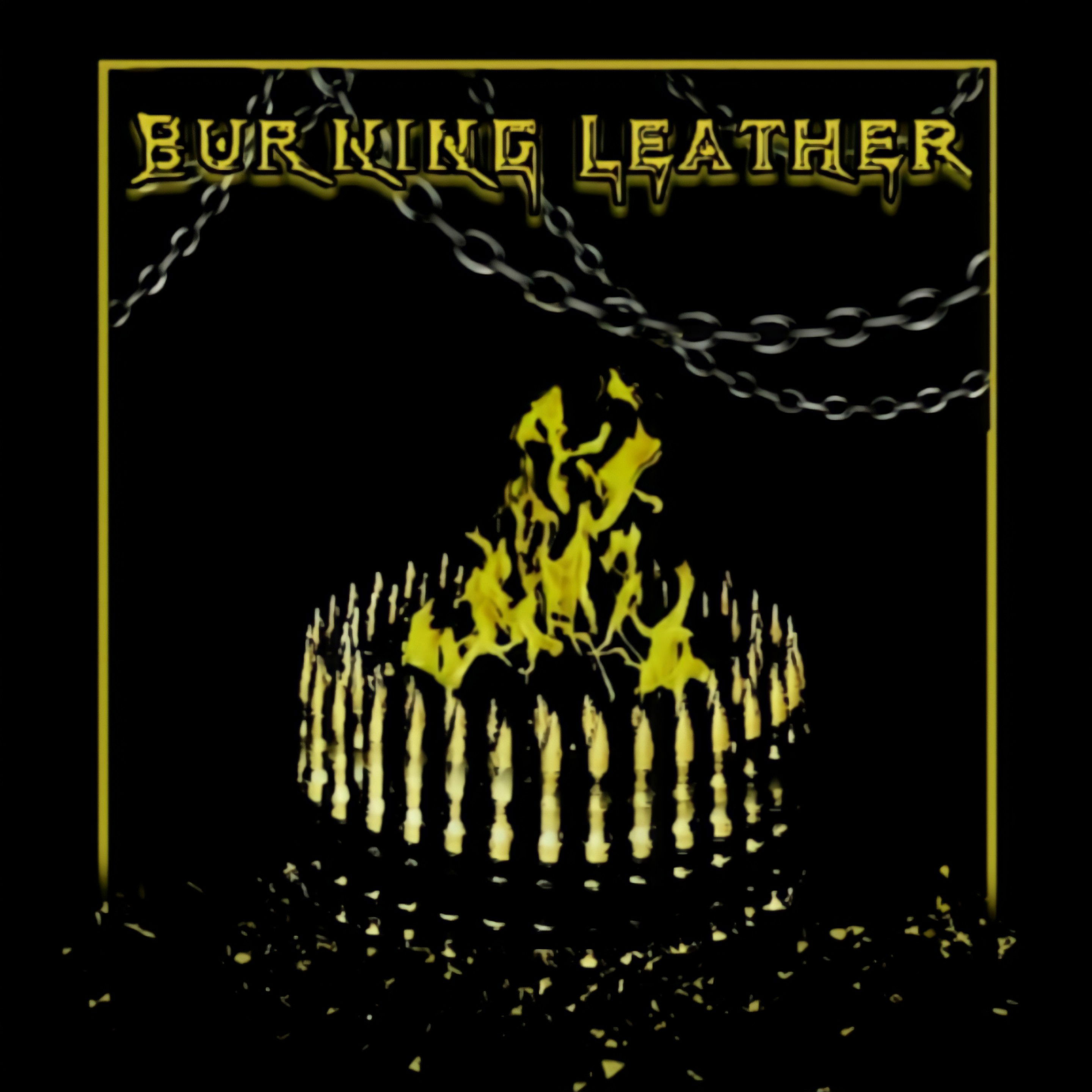 Label or DIY and why?
Absolutely DIY if you are at the beginning of a musical journey, a label in our opinion is necessary when there is such a large request that you cannot manage everything by yourself: Our record is self-produced and self-recorded and has nothing to envy to a recorded or mixed album in a studio.We are on all major platforms, we don't need a label right now.We do all the way we want!
Do you prefer Vinyl, Tape, CD or Digital Format and why is that?
Mario: By now I only listen in analog format, that is LP, Tapes and CD. I think that the true soul of music is physical, even the sound is a whole other thing. Digital is comfortable but without a soul.
Davide: I appreciate and prefer digital because of the convenience, but I think the CDs have a better quality and that they serve to support the band or the artist.
Francesco: I prefer both digital and analog.

Your music style is Speed/Thrash Metal. Which are your main influences (Favourite Artists / Bands etc.)
Mario: Surely the biggest influence of the band is definitely MEGADETH, but the influence that unites us all is obviously that of the first METALLICA. As for me I add Iron Maiden, Saxon, Judas Priest and many other bands, but the core of the Burning Leather for me remain MEGADETH and Dave Mustaine.
Davide: The bands that inspire me a lot are Crisix, Santa Cruz and also METALLICA as mentioned above.
Francesco: Metallica and Megadeth are the most important influences for me, along with Jason Newsted and Cliff Burton.

Which things, do you think, a Band should sacrifice in order to succeed? Have you ever sacrificed anything in your life for a better future of your Band?
Surely to reach a good technical level with your instrument, to compose high-level songs, and to ensure that your band is at its best, you have to dedicate yourself 100% to achieve certain results.Managing everything about the band is a great sacrifice because you often give up many things of everyday life, but you do it with a smile and the greatest happiness, since music must be and is the life of a musician,in all aspects .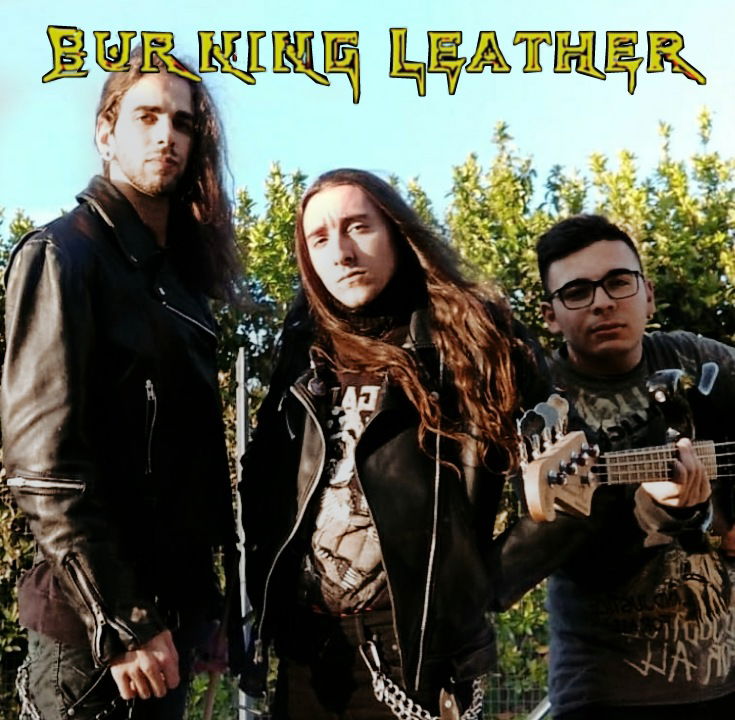 Describe your ideal live show as a performance Band. Have you already experienced that?
Pure energy and stage presence with a great attitude. A connection between all the members of the group, the perfect balance between the best possible performance of the songs, and a crazy and non-stop Headbanging.
Which attributes, do you think, that a new Speed/Thrash Metal Band should have in order to gain identity and be unique?
Definitely have and create your own sound, always being inspired and influenced by your favorite bands and plays, without setting limits, but above all doing what you feel inside and always having something to say in your songs.
Do you believe that Bandcamp and other Digital Platforms help the new Speed/Thrash Metal Bands? Which, do you think, is the ideal way for a Band to promote its work?
ABSOLUTELY! Bandcamp is a fundamental platform, many of our listeners have known us through these platforms and have supported us through donations or the purchase of songs.Today it is essential to have your music on all these platforms, which are a great source of help for emerging bands, Metal and more.
Do you know anything about the Hellenic Metal Scene?
We don't think much of it, we certainly remember Rotting Christ and Septic Flesh immediately, but most of the bands of this origin, they kick ass and are always killer!
What are your future plans?
Trying to play and rehearse as much as possible, try to make as many albums as possible and always improve ourselves, but above all to do what we like.
Thank you very much for your time & Keep up the good work! The closure is yours.
We thank this beautiful WEBZINE for contacting us and for giving us this space in which to express our thoughts. LONG LIVE THE TRUE UNDERGROUND! BANG YOUR HEAD TO BURNING LEATHER!
Again, thank you very much.Greetings from Greece.Cheers, Stavros from Filthy Dogs Of Metal.
By Steve the Filthy Dog.
BURNING LEATHER CONTACT:
https://burningleather1.bandcamp.com/
https://www.instagram.com/burning_leather/
https://open.spotify.com/artist/4uWrNoEoXDdC03gEcofAxb