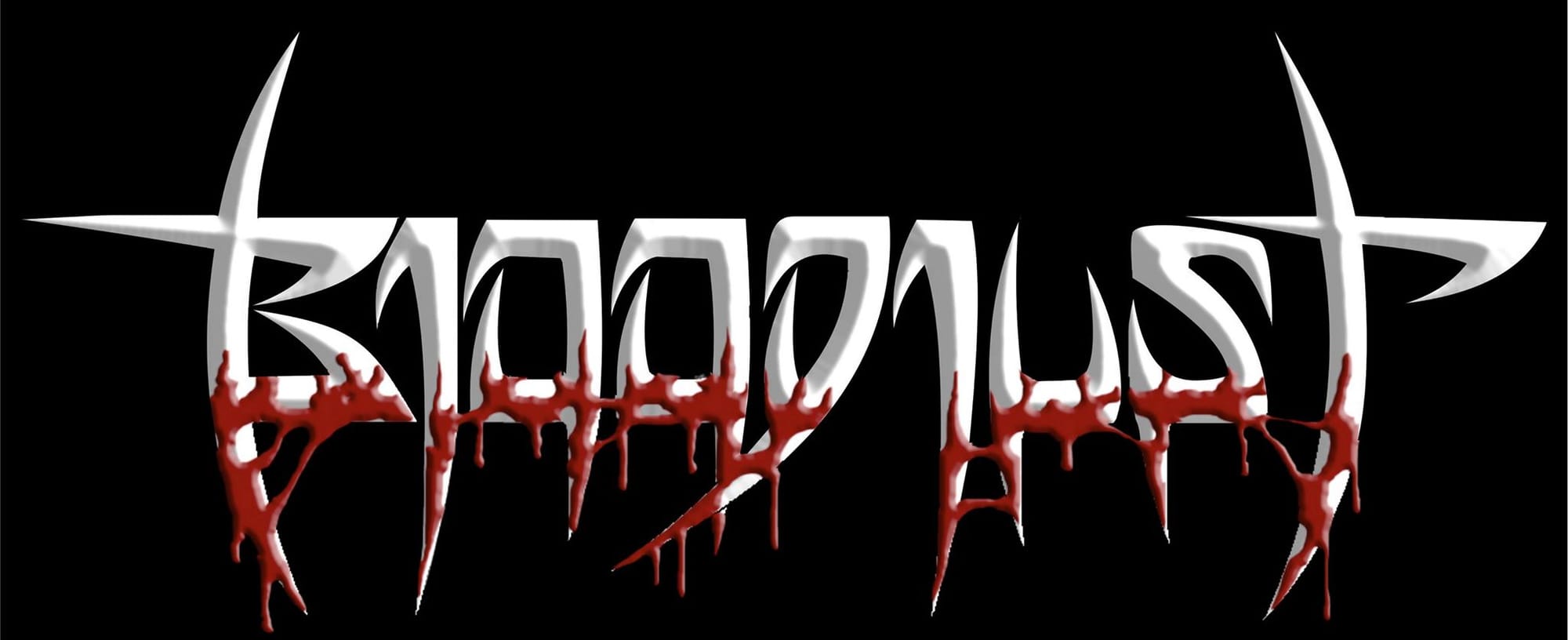 !!!SPEED METAL FROM COLOMBIA!!!
We had a conversation with BLOODLUST.Enjoy!
Welcome to the FILTHY DOGS OF METAL Webzine.
Tell us a few things about BLOODLUST (Members, Starting Year etc).
Greetings to you maniac and all the readers of FILTHY DOGS OF METAL ¡¡horns up!! Thank you for give us the opportunity to show to the people that we do and we work.Bloodlust are: Santiago Lozano (drums and voices), John Barrientos López (bass and lead vocal) and Julián Rengifo (lead guitar and voices). Bloodlust was created in 2012, when John Barrientos and i were in a metal concert in our city as spectators and we have the idea of make a band of thrash speed metal, we talk about that to Santiago and he accept immediately, we are playing together satanic speed metal from 8 years ago.
In 2019 you have released your album ''Black Mass''. What was the feedback from your audience as well as from the press?
The album in our country was received very well, the Colombian metal scene has shown to support the band a lot and we had very good comments about the local metal bands, in terms of the media and other countries, we were really surprised with the reach that We had, because thanks to the 2 labels that released the material both on CD and on TAPE, we were able to take our music to many parts of the world where they did not know us, in addition to the good distribution they had, they connected us with the media, magazines, etc. and Well, we are very happy with the results that has been achieved with our Black Mass album.
Label or DIY and why?
At this time that the band is starting to be known, we prefer the labels, because of the distribution network they may have. If we do it for ourselves it is more difficult to be able to reach many more countries, fortunately the label that release us in Mexico has made an excellent work and that has satisfied us.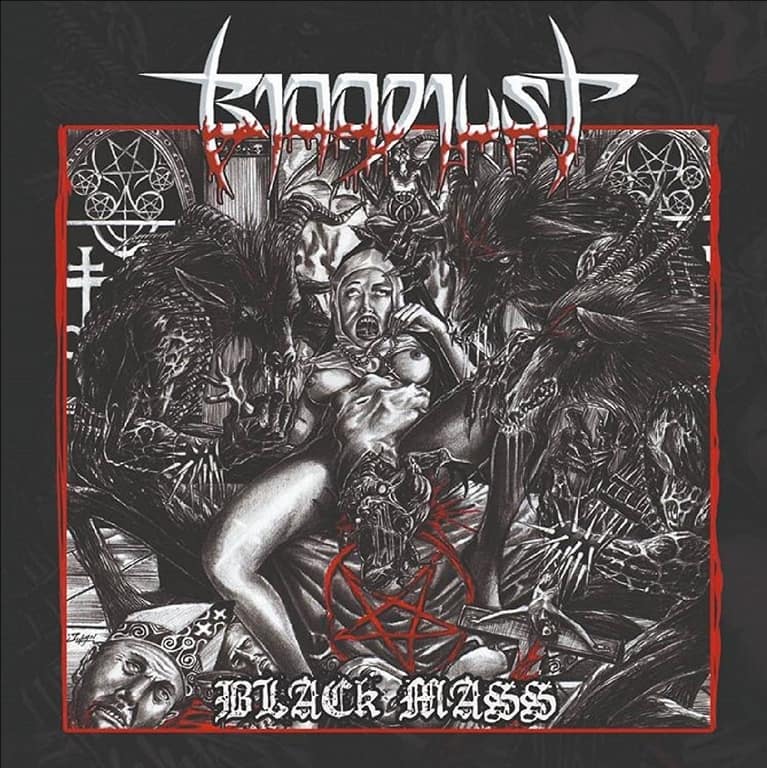 Do you prefer Vinyl, Tape, CD or Digital Format and why is that?
Well we are really maniacs or fans of vinyl and tapes, we have always prefer the physical format, the real format, we really like the feeling to buying a vinyl or a tape and unboxing it, seeing the photos, the thanks, all that things makes music a ritual, And we like that. We are not against digital platforms, now there are people who only consume digital music and these platforms must be used for the metal fans not die, and be update with the new technology, but we will always prefer physical material.
Your music style is Speed Metal. Which are your main influences (Favourite Artists / Bands etc.)
We play speed metal with a lot influences of genres of rock and metal, at time to compose we don´t limit, and we include all our personal influences like; Doom, Thrash, Black, punk and vintage Rock´n Roll, the bands that we have as main influence are Venom, Sodom, Destruction, Cranium form sweden (thah from begining was the first influence), black Sabbath of course, pentagram, coven that was a very important influence in the lyrics, and many more.
Which things, do you think, a Band should sacrifice in order to succeed?
Unfortunately, if a band wants to be successful, they have to lose that what we call "the soul of the band" the core, the escence, that which you want to express with your music, that satisfies you as a musician and composer, that you do it just to satisfies your likes and senses, but that when you discover that someone else enjoys it, it gives you an indescribable emotion, when you only have a band to have fame, you don't give a shit what you do and you only compose music to sell, without feeling, without a soul, it is only garbage for the mindless masses.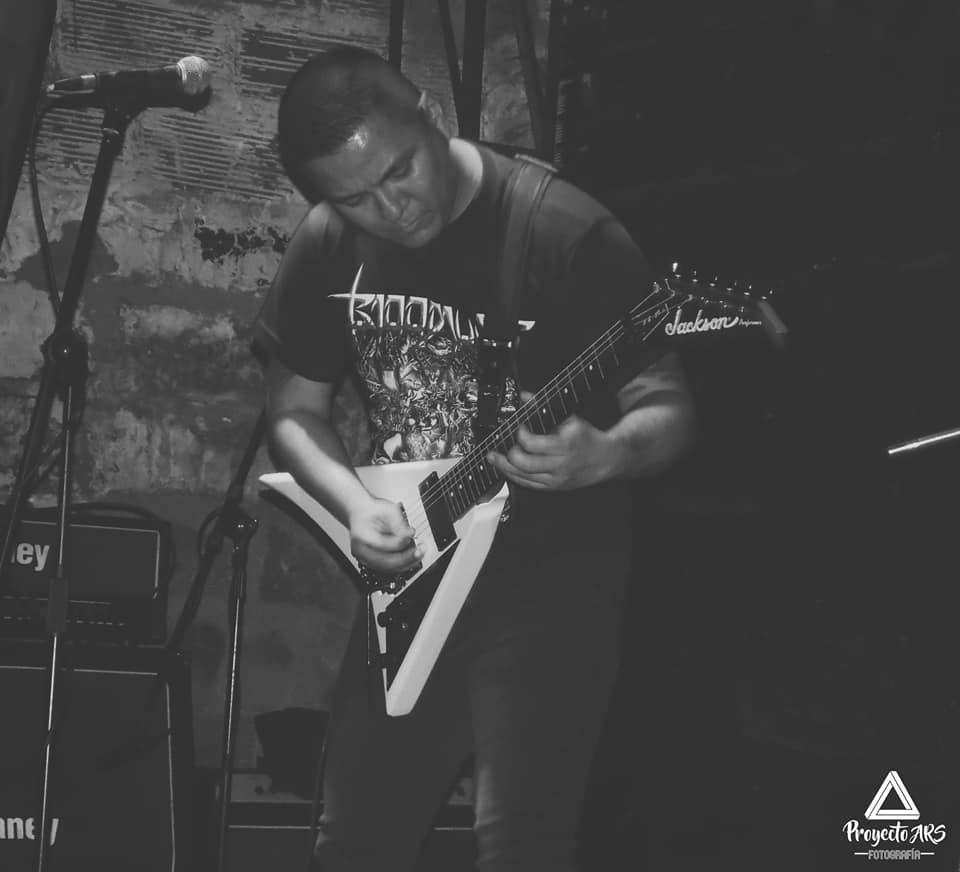 Have you ever sacrificed anything in your life for a better future of your Band?
We have never really sacrificed anything, since we do not have this band as something that forces us and that is an extreme responsibility, it is a project of three friends who want to enjoy what we do, we want to metalize and have a good time meeting people, meeting more bands and "giving it all", every time we play in a show, that's why we have never felt anything like a sacrifice until now.
Describe your ideal live show as a performance Band. Have you already experienced that?
Our ideal show is the one in which the metalheads are connected to that we're playing, that they break their fucking neck for headbanging and not that they are all the whole show like some quiet and inert fucking mummies, I think beyond playing for thousands of people or for a few, the important thing is whoever sees our show live enjoys it and headbanging till death.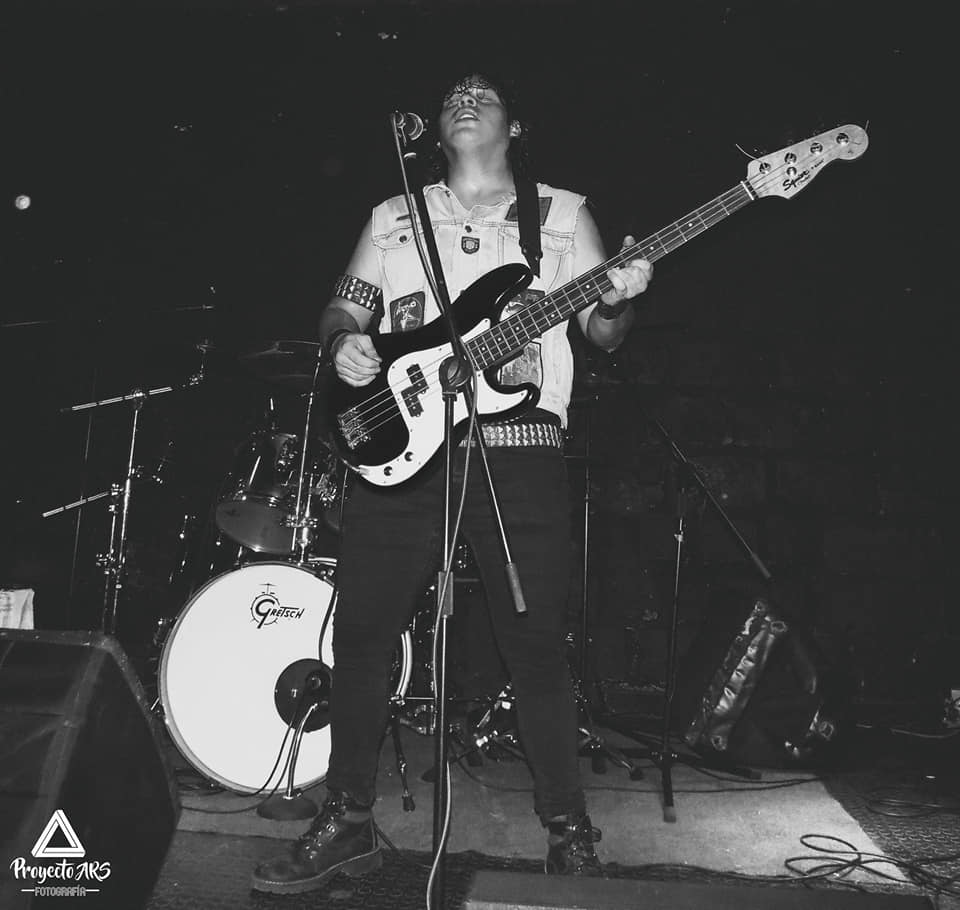 Which attributes, do you think, that a new Speed Metal Band should have in order to gain identity and be unique?
We Not copy any band, we do not to sound the same as any band, we try to get our own sound and our own style, that is the most important thing today and even more so when there are thousands of bands that sound the same as Slayer, Kreator, Destruction, all bands have influences, is necessary, but what you should not do is to be a copy of another band, it is a little more difficult today to have your own sound that stands out, but you have to work every day to make it.
Do you believe that Bandcamp and other Digital Platforms help the new Speed Metal Bands? Which, do you think, is the ideal way for a Band to promote its work?
Digital platforms are necessary now, there are people who only listen digital music, do not collect anything and because these platforms are a catapult for new bands and for the underground, not only Speed Metal in all metal genres they help a lot, the metal genre is one of the most consumed on these platforms and it is good to take the help of these tools to show what you do with your band.
Tell us a few things about the New Underground Metal Scene in Colombia (Bands, Fanzines, Webzines, Metal Clubs etc.)
Colombia is a country where there is a lot of rockers and metalheads, here there are countless bands of all genres, by the middle of the first decade of 2000 the scene had declined, but for about 10 years ago, the metal movement has re-emerged, very good bands of young people have surged, for example there is a band called Hellion from here in the city, which is giving a lot to talk about, they make great metal in the vein of old school and they are very young, there are also many bars where you can go to share with your friends, have a few beers and metalize all night.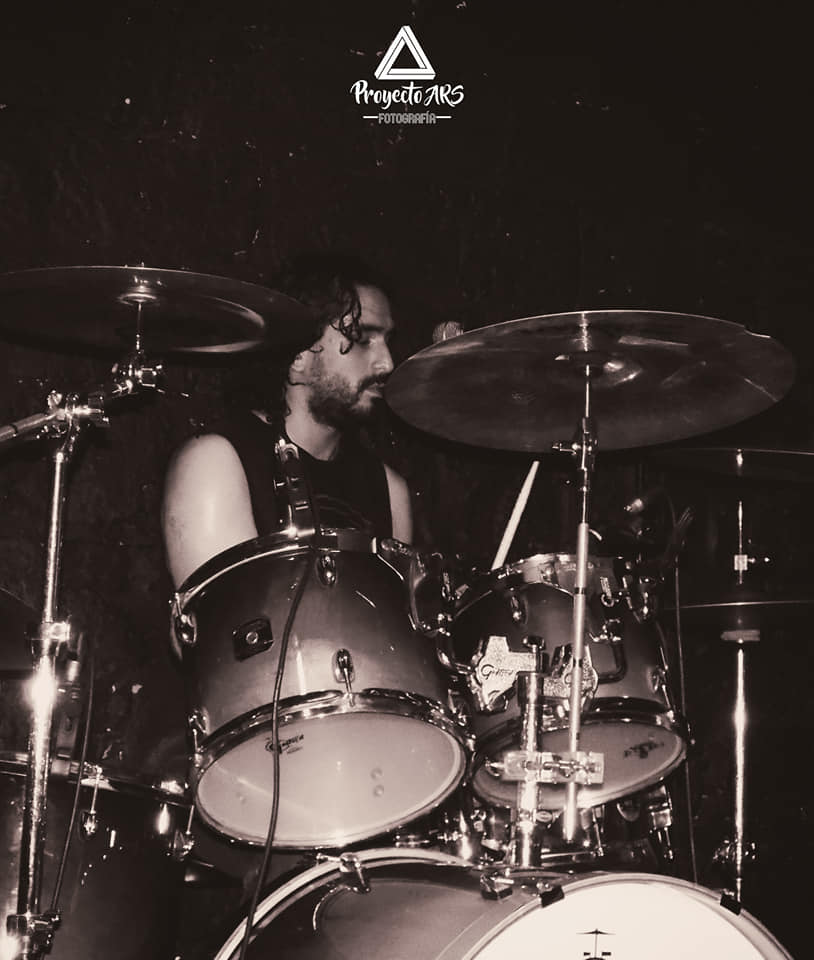 Do you know anything about the Hellenic Metal Scene?
In Greece there are a great metal bands and which are known all over the world, as for Thrash Suicidal Angels it seems to me a great band, but obviously Rotting Christ, Thou Art Lord, Necromantia, Zemial and many other bands from that country that I consider they are very brutal and exalt their country.
What are your future plans?
Bloodlust is currently in the process of writing the next album that we hope to release in the second part of 2021, it will be an album full of blasphemy and speed, we are also waiting for this pandemic ends and the dates of the concerts will be retaken, we have several programmed in our country and which are currently suspended, basically that is what we have planned.
Thank you very much for your time & Keep up the good work! The closure is yours.
Thanks to you for bring us the space, to the readers and all people that supports Bloodlust around the world, tankards of beer and whiskey, tons of metal and blasphemy against the bastard and his fucking sheeps.
STAY BLOODLUST, STAY SPEED METAL.
By Steve the Filthy Dog.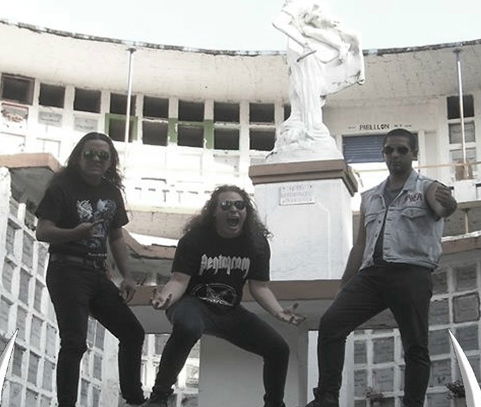 BLOODLUST CONTACT:
https://bloodlustspeedmetal.bandcamp.com/