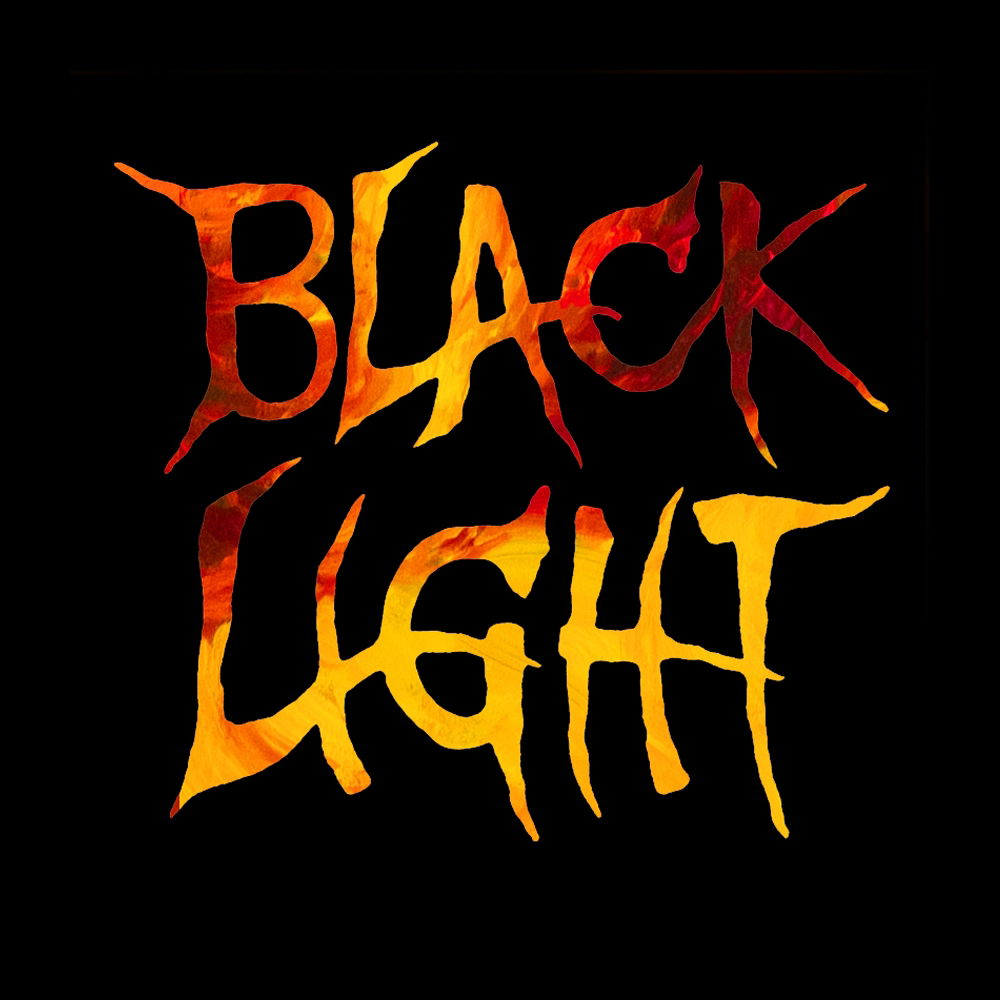 !!!THRASH/DEATH METAL FROM SLOVAKIA!!!
Welcome to the FILTHY DOGS OF METAL Webzine.
Tell us a few things about BLACK LIGHT (Members, Starting Year etc).
Black Light (thrash/death) is recently one of the most productive young Slovak metal bands. Band started in 2014 with four members: Wevo (vocals/rhythm guitar), Matúš (lead guitar), Patres (drums) and Hugo (bass). Since then we had two major lineup changes, first in 2015 when Patres and Hugo left and were replaced by Marek (drums) and Kili (bass), and second this year when Marek was replaced by our old-new drummer Patres. As of today we have released 2 full lengths and 2 EP's.

You have recently released your EP ''Firestealer''. What is the Feedback from your audience as well as from the Press?
While our previous work was met with mixed reviews (some loved it and some hated it), when we released Firestealer we were nicely surprised as all of reviews were very positive. We got some lovely feedback from our fans and we dare to say that we attracted much bigger audience with this EP as we completely changed our sound. We are very happy that both OG fans and new fans love this EP the same.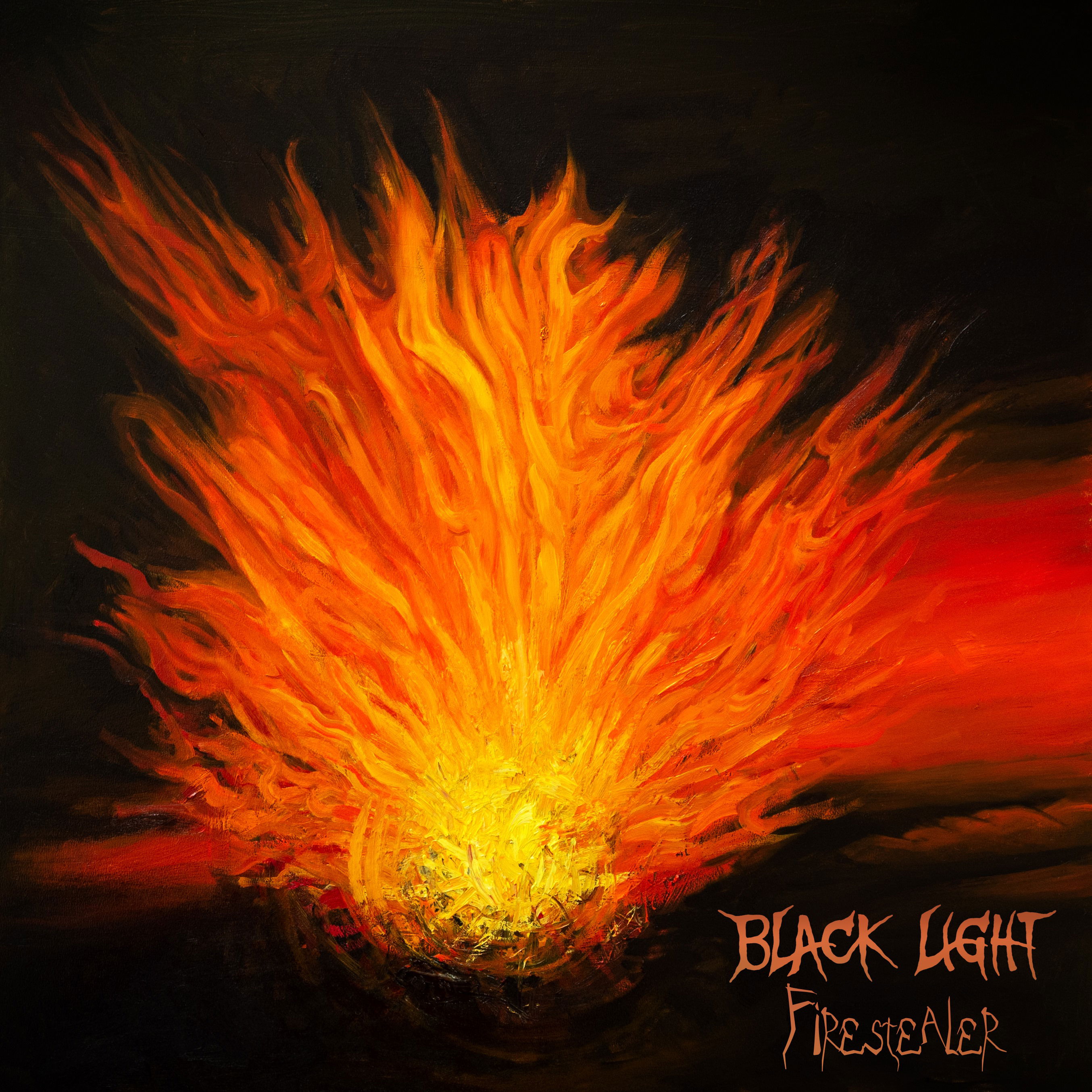 Label or DIY and why?
With the release of our first full-length "Name of the One" we tried Czechoslovak underground label 'Support Underground'. We were thrilled to be part of this label because some bigger local bands were also part of this label (Majster Kat, Catastrofy etc.) and it was great, but it didn't get us that much attention, mostly "just" some reviews in local webzines. Don't get us wrong... this definitely put us on the map. But with release of Firestealer, we did everything by ourselves and we got more listeners on Firestealer EP alone than anything before combined. One of the reasons can be that all Czechoslovak underground labels have really "oldschool" type of promoting music and it is not very efficient nowadays. Of course, our sound and our self-promotions is way better now as well... no label will do your job for you anyway, so it's not necessary, but it might just help. It depends.

Do you prefer Vinyl, Tape, CD or Digital Format and why is that?
We prefer our music to be released mainly digitally as it is most modern and most available type of releasing. We had CD's in past but we had semi-hard time selling them. We sold most of them but it took really long time. With corona crisis it is even harder as we don't gig. We plan to have a little batch of CDs made for Firestealer (maybe like 50 CD's) when we get back on stages but we're not promising anything. The fact that most of us are students and some of us are in multiple bands makes it harder because to have CD's or merch in general done as it costs lots of money and we don't want to risk having this stuff for long time and have hard time selling it. We would absolutely love to have Firestealer on vinyls tho but no company makes so little batches and we can't afford to have like 100 of them they would simply not sell.

Your music style is Thrash Metal. Which are your main influences (Favourite Artists / Bands etc.)
Our main influence is mainly oldschool thrash and death metal bands like Kreator, Slayer, Cannibal corpse or Possessed. We all listen to much more genres than thrash or death or metal in general but these are our main influence. You can check out our favourite song picks in playlist 'Black Light essentials'. You can find this playlist on our Spotify page or at this link:https://open.spotify.com/playlist/2tAZgfXuoMeYNK8KfUll2G?si=df661486d1184d0c.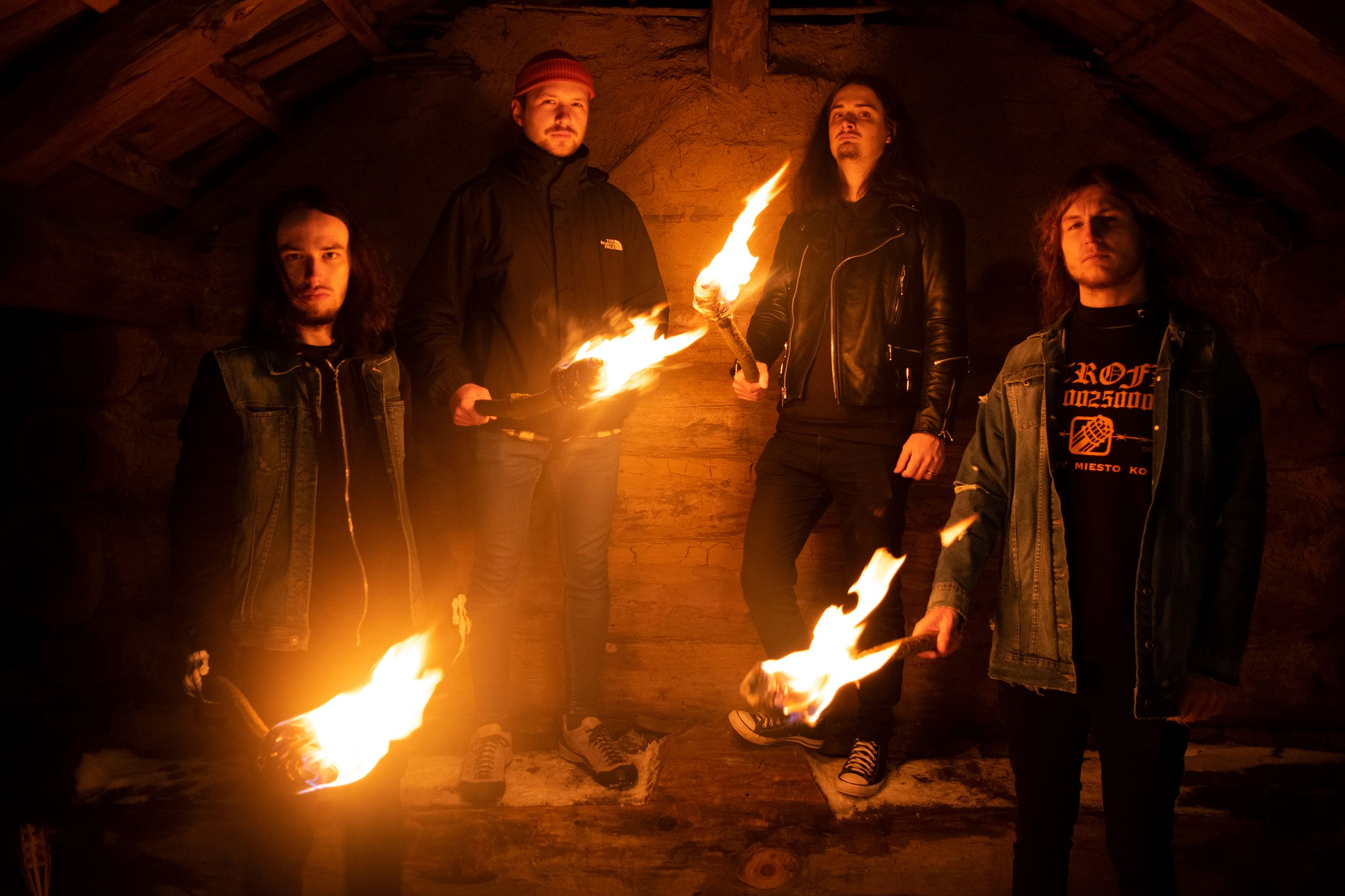 Which things, do you think, a Band should sacrifice in order to succeed? Have you ever sacrificed anything in your life for a better future of your Band?
You definitely have to sacrifice a lot of time practicing, recording, writing, troubleshooting, brainstorming,... But besides lots of time and some budget we don't think we sacrificed anything in particular, like school or job.
Describe your ideal live show as a performance Band. Have you already experienced that?
We would say yes, we already experienced what we consider great shows. We have local club (named Collosseum) here in our hometown that's very unique and one of biggest in Slovakia. We love the place, we spend a lot of time there and shows there are always full of energy and you play on big stage with good sound. That makes perfect combination for a gig.
Which attributes, do you think, that a new Thrash Metal Band should have in order to gain identity and be unique?
It's hard to say what could be something new to bring to the table. Maybe nothing new is needed, it may be about reaching the perfection of composition. But yes... definitely try be as original as you can because we got lot's of clones of old bands that are very generic. Listen to more genres than thrash definitely helps to become more unique as you gain inspiration from other musical styles as well.
Do you believe that Bandcamp and other Digital Platforms help the new Thrash Metal Bands? Which, do you think, is the ideal way for a Band to promote its work?
Yes, we believe so. When we focused our campaign more on Spotify and social networks we gained much more listens than on our whole previous work combined. Some people also bought our music on Bandcamp which we very appreciate. So we would say an ideal campaign should be focused on these things. Take your time to get some really nice graphics for your promotion to make sure your socials and Spotify look good. People seem to like it.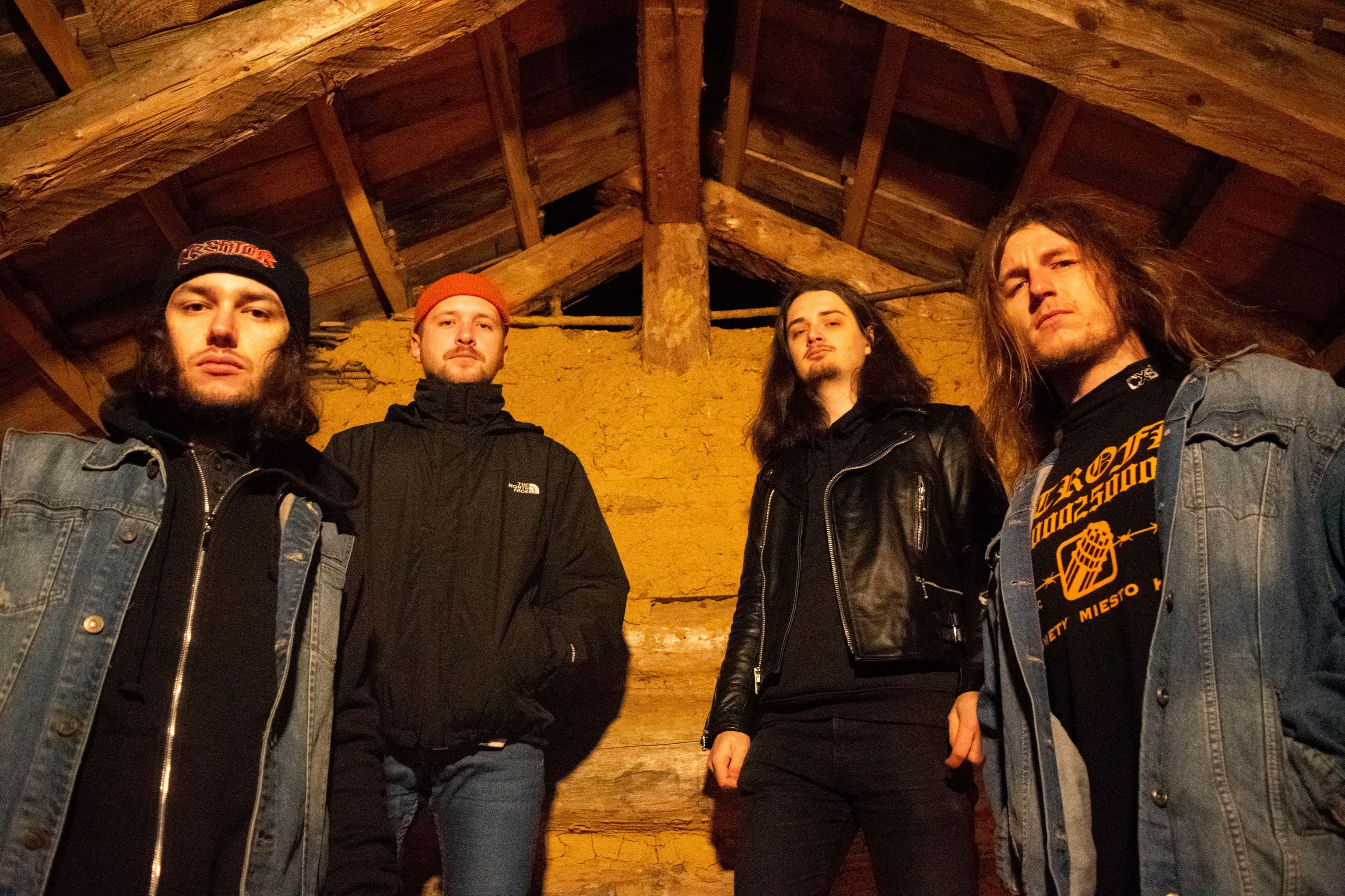 Tell us a few things about the New Underground Metal Scene in Slovakia (Bands, Fanzines, Webzines, Metal Clubs etc.)
We definitely have some bands, that deserve more attention from the public. We have some fanzines/webzines also, but not much and they are not really followed by our target group of audience. As of clubs, we don't really have true metal clubs in Slovakia. They tend to mix more genres to cover all the costs. Only "true metal" club is maybe just Collosseum from our hometown. That club is a true gem in Eastern EU.
Do you know anything about the Hellenic Metal Scene?
We unfortunately don't follow Hellenic metal UG (we'll sure check it out!), but of course we all know those famous bands, like Rotting Christ or Suicidal Angels. They had some great shows few years ago at Collosseum!
What are your future plans?
It´ll probably be a cliché, but we want to have as much gigs as it's gonna be possible after all these COVID-19 restrictions will fade out. And yeah, we want to continue to write new stuff and we will see what's gonna happen.
Thank you very much for your time & Keep up the good work! The closure is yours.
We want to thank you for your great work supporting UG bands from all over the world. Keep it up and thrash it hard!
By Steve the Filthy Dog.
BLACK LIGHT CONTACT:
https://blacklightthrash.bandcamp.com/
https://bandzone.cz/blacklightke
https://www.facebook.com/blacklightthrash
https://www.instagram.com/blacklightthrash/
https://open.spotify.com/artist/3pz6ml471ociD6xIdSCujf