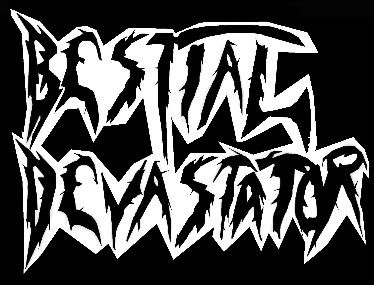 !!!BLACK/THRASH METAL FROM GERMANY!!!
We had a conversation with Infernal Aggressor (Vocals/Bass).Enjoy!
Welcome to the FILTHY DOGS OF METAL Webzine.
Tell us a few things about BESTIAL DEVASTATOR (Members, Starting Year etc).
Hi, at first, thanks for the interest! I (Infernal Aggressor, Vocals, Bass and sometimes Rhythm guitar) started the band in 2012 together with Eviscerator, who took over the Lead guitar. Actually years before I tried to get a band together, that is able to play that style and believe in it but it didn´t work well. So 2012 was the real start and we recorded together with Tyrant on drums the demo ''Hellish Onslaught". In 2013 we released our debut album ''Out of The depths" on Desecration of souls Prod. who supported us throughout the years. In the following years, the drummers changed and we recorded four albums, two splits and one demo so far. The nucleus of the band is Eviscerator, Abyss on drums and me.
You have recently released your album ''Realm of Tyranny''. What is the feedback from your audience as well as from the press?
Yes, late July 2020 we released ''Realm of Tyranny''. The feedback so far is absolutely great, but we as a band always have some things we would change the next time. As a musician it´s hard to be satisfied with your own work.
Label or DIY and why?
Desecration of Souls Prod. was our label , on which we released our stuff but in this strange times of Corona the label was closed and we released our new album at first digital. We´re searching for a label, otherwise we do it diy.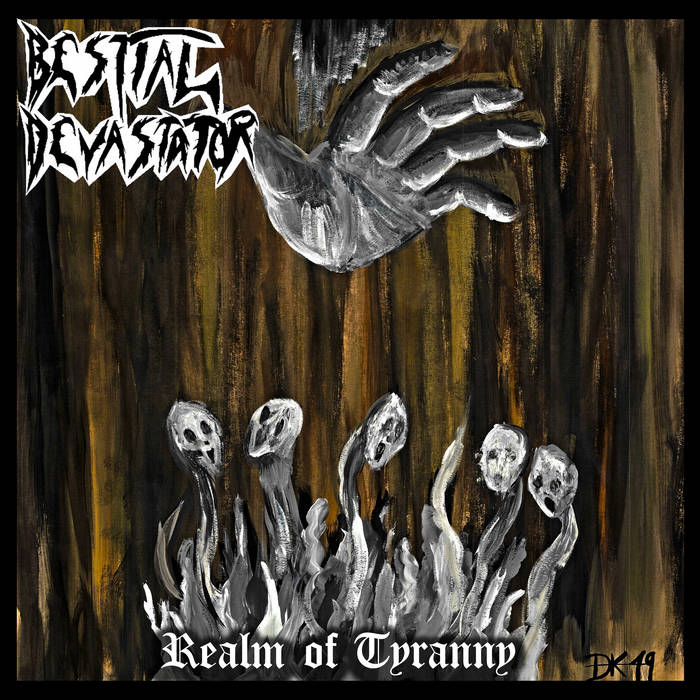 Do you prefer Vinyl, Tape, CD or Digital Format and why is that?
I prefer vinyl but i also collect CDs. The sound of vinyl is better and the cover is bigger (so it´s easier to recognize every detail) but nowadays many people listen to music in a digital format, which is cheap but also easy to spread. But i don´t like it actually because i need the real feeling. So we hope to release our new album soon as a CD or vinyl.
Your music style is Black/Thrash Metal. Which are your main influences (Favourite Artists / Bands etc.)
When I was 13 I listened to Slayer for the first time and it was a turning point for me. From that on I wanted to play fast and impulsive music. So through the years I was heavily influenced by Sodom, Slayer (as I mentioned before), Exodus (1.album), Dark Angel, Darkthrone, early Gorgoroth, Nocturnal, Cruel Force, Witching Hour. In the last months I discovered Sacrifizer from France and Bütcher from Belgium..
Which things, do you think, a Band should sacrifice in order to succeed?
Nothing.
Have you ever sacrificed anything in your life for a better future of your Band?
No, we never had to sacrifice anything actually because it´s our lifestyle and everything comes natural. I´m glad everyone in my personal circle understands my passion, so when I do something for a better future of the band, I don´t need to sacrifize anything. Everyone is very supportive, especially my wife when I´m recording in my cabin for days .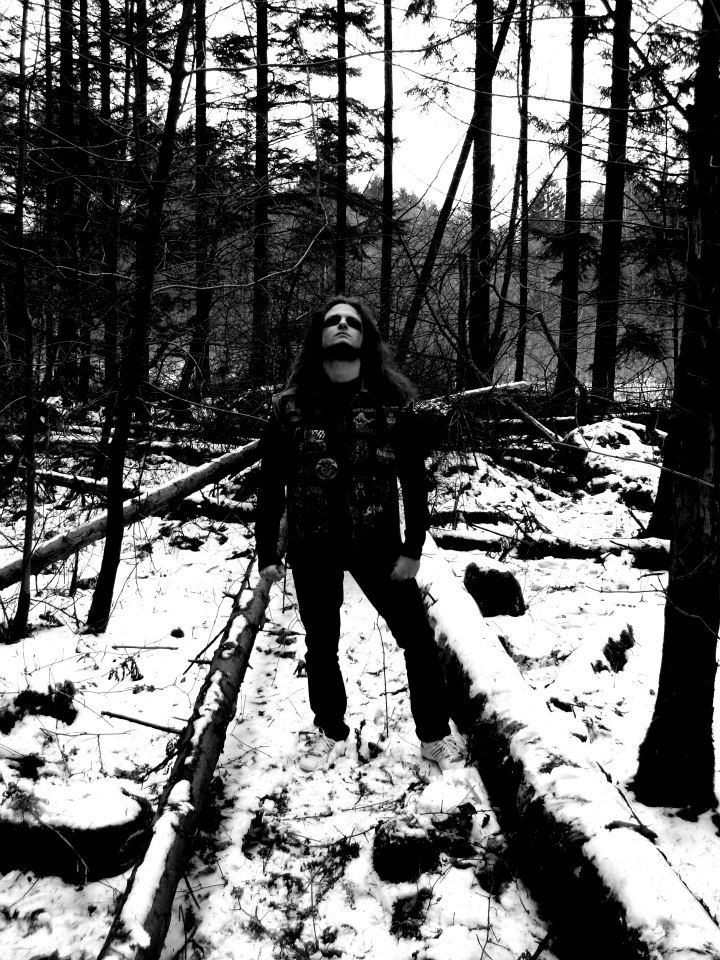 Describe your ideal live show as a performance Band. Have you already experienced that?
An ideal live show would be an enthusiastic crowd, great sound, great beer! Yes I have.
Which attributes, do you think, that a new Black/Thrash Band should have in order to gain identity and be unique?
I think it´s quite difficult nowadays because Black Thrash is a limited field and there are many many bands out there. So a new band should have something special or a signature sound f.e. to be recognized by the people. Especially because everyone can record their songs and paint their face black/white, that doesn´t mean it´s great music.
Do you believe that Bandcamp and other Digital Platforms help the new Black/Thrash Metal Bands? Which, do you think, is the ideal way for a Band to promote its work?
Digital platforms can help new bands, because they can do it in the diy way without a label and with Bandcamp and Facebook you can reach many more people. But on the other hand there´s no shit out filter, so the crappiest band can release and advertize everything. There´s no ideal way because it depends on the way you want your music to be heard. There are underground Black Metal bands that never play and then there are bands that are always on the road, so there is no ideal way.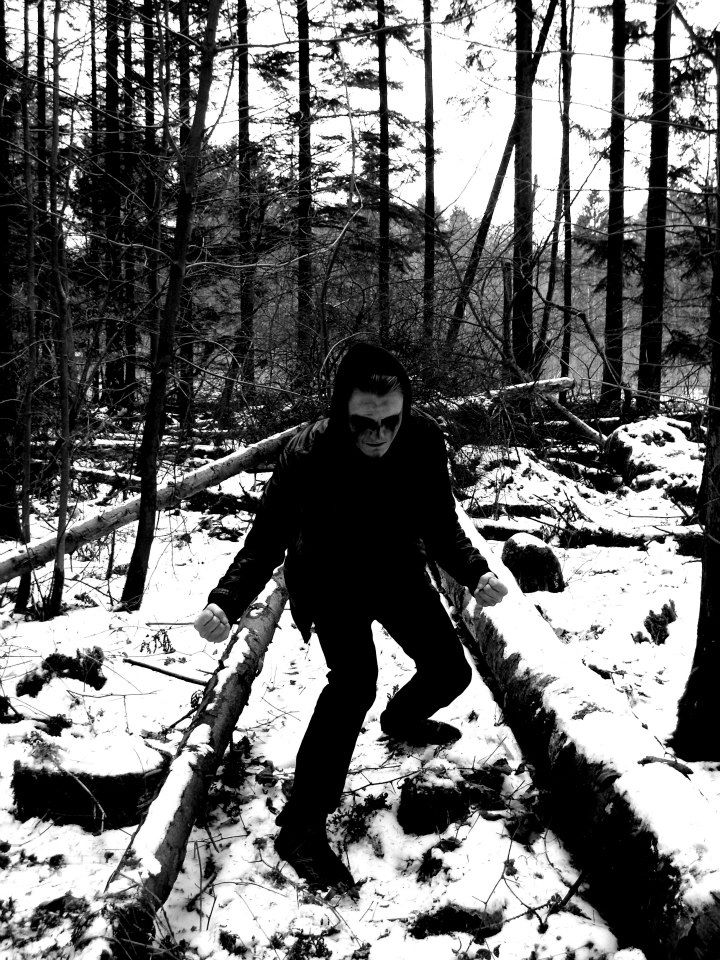 Tell us a few things about the New Underground Metal Scene in Germany (Bands, Fanzines, Webzines, Metal Clubs etc.)
We have a vivid Underground scene with many bands like Nocturnal, Rezet, Witching Hour, Erazor, Blackevil, Warlust, Nights Blood, Nocturnal Witch. New bands that hopefully release their first album soon are Nuctemeron and Necromancer. We have many clubs where bands can play but not in the part where we live (Northern Germany). Up here is only Metalcore shit..A very good underground zine is Bestial Desecration!!!
Do you know anything about the Hellenic Metal Scene?
Yes, I like early Rotting Christ, Necromantia, Astarte and Varathron a lot!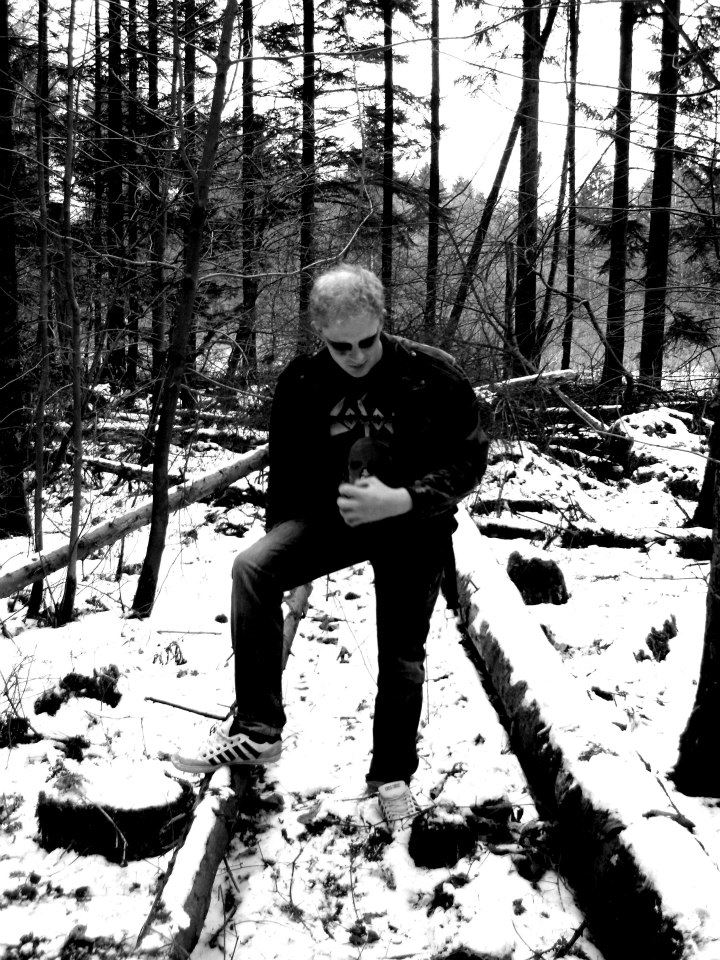 What are your future plans?
Playing gigs, rehearsing …and writing new songs.
Thank you very much for your time & Keep up the good work! The closure is yours.
Thanks for the interest and.. Metal up your ass!
By Steve the Filthy Dog.
BESTIAL DEVASTATOR CONTACT:
https://www.facebook.com/Bestial-Devastator-301072526634698/