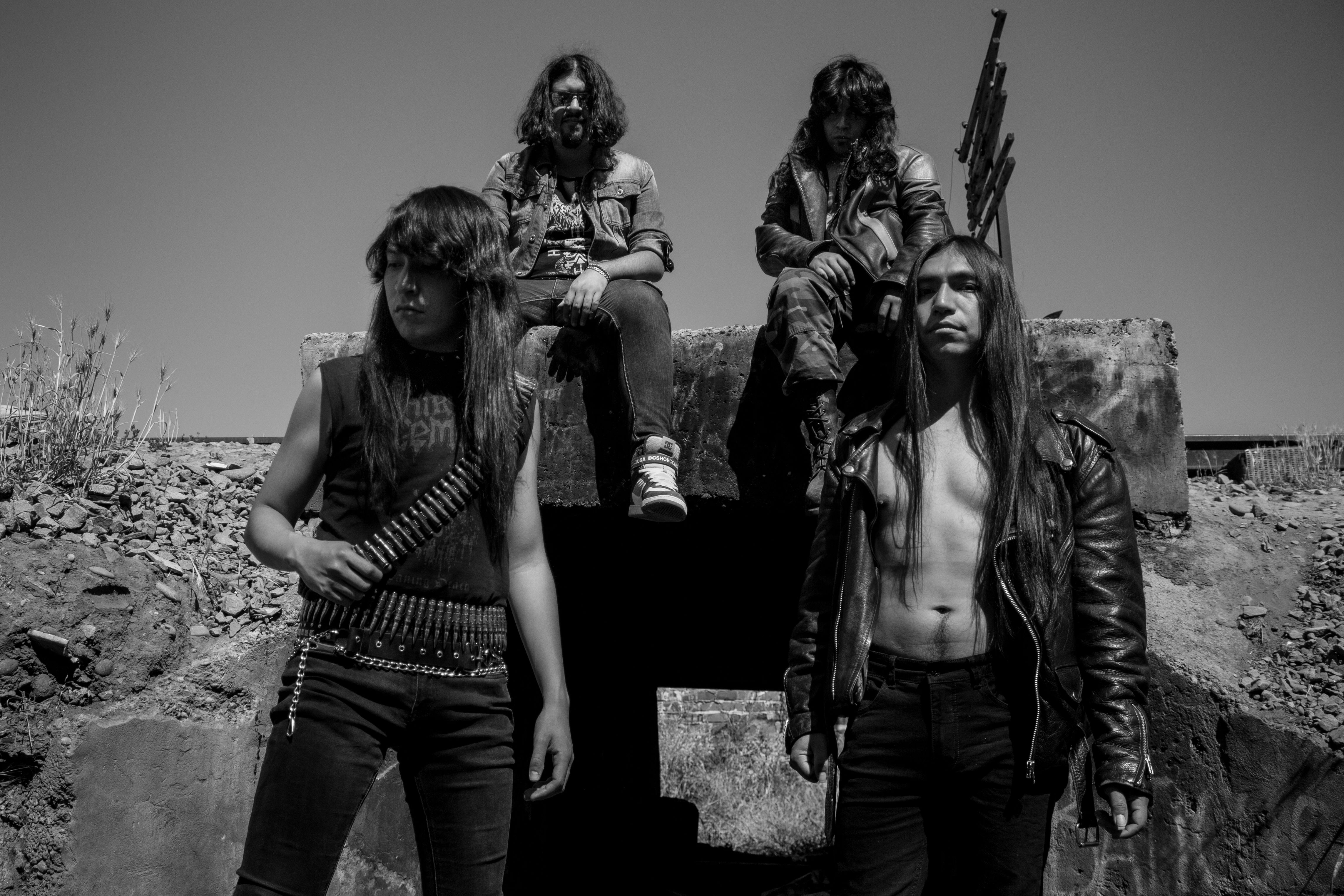 !!!DEATH/THRASH METAL FROM CHILE!!!
Welcome to the FILTHY DOGS OF METAL Webzine.
Tell us a few things about BEHEAD (Members, Starting Year etc).
The beginning of Behead was in 2011, in Talagante, Chile. Influenced by German Thrash Metal, its first members and founders were Esteban González (Guitar), Francisco Vásquez (Voice and Bass) and Valentina Tudela (Drums). As time passed many members rotated giving the final formation with which we recorded our debut album, which was Esteban González (Voice and Guitar) Maximiliano Quiñones (Lead Guitar) Ignacio Ojeda (Bass) and Javier Salgado (Drums).
You have recently released your album ''Choose your Death''. What is the feedback from your audience as well as from the press?
The reaction has been very pleasant, both in the people who have been listening to us for years, and in the people who have just discovered our music, from the press they have given us good reviews both in the musical aspect and in the execution and cover of the album.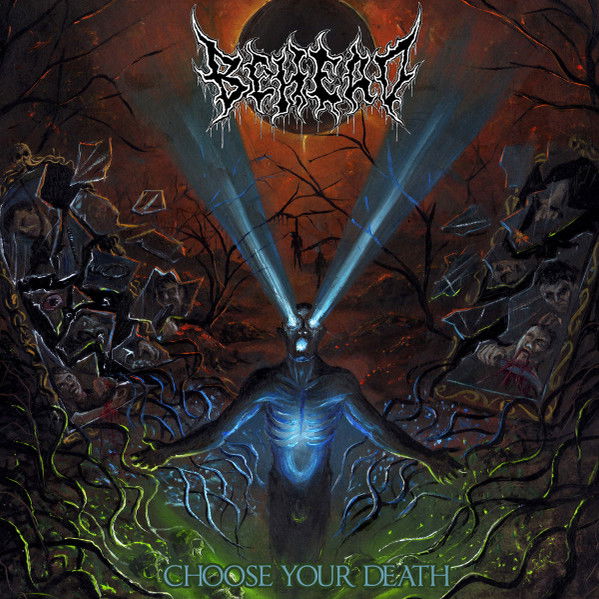 Label or DIY and why?
The truth is that we prefer a label to be able to dedicate more time to music, although we have always been present with our hands, so to speak, of our releases.
Do you prefer Vinyl, Tape, CD or Digital Format and why is that?
All formats are unique and have a different magic from each other, but if we refer to listening to music, vinyl is without a doubt, since it is the pinnacle of the art of playing music.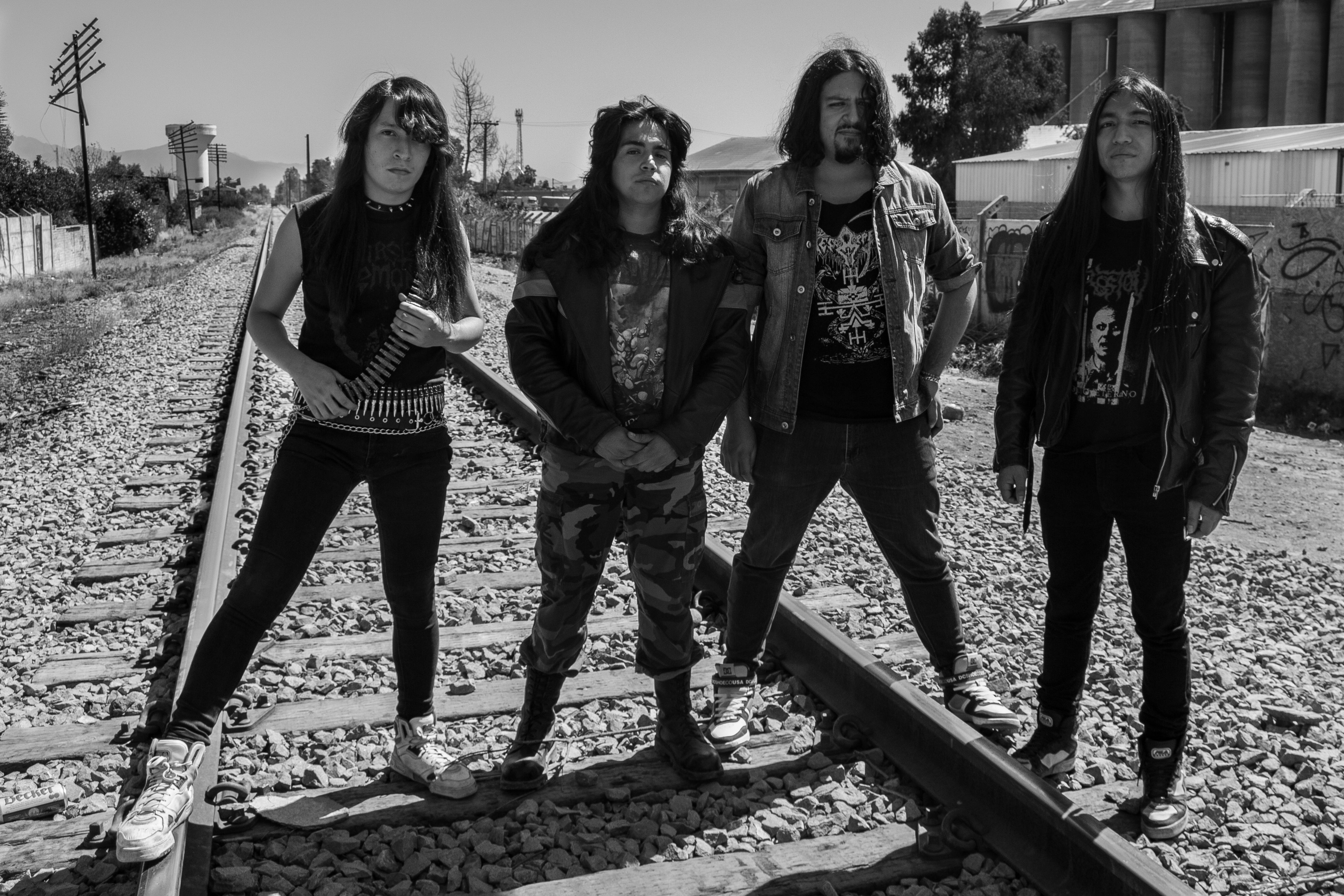 Your music style is Death/Thrash Metal. Which are your main influences (Favourite Artists / Bands etc.)
I couldn't name them all, but it would be something like this haha (Coroner, Forbidden, Agressor, Pestilence, Death, Sadus, Entombed, Merciless, Tribulation, Angel Witch, King Crimson, Camel, Dark Angel, Morbid Saint, Incubus).
Which things do you think a Band should sacrifice in order to succeed? Have you ever sacrificed anything in your life for a better future for your Band?
The truth is that for both questions I think of the same answer (time).
Describe your ideal live show as a performance Band. Have you already experienced that?
A perfect show for us is when the public enjoys what you are doing on stage, since it is a unique moment, which will not be repeated, there will always be factors that make it different. It has been experienced in part, but more can always be covered.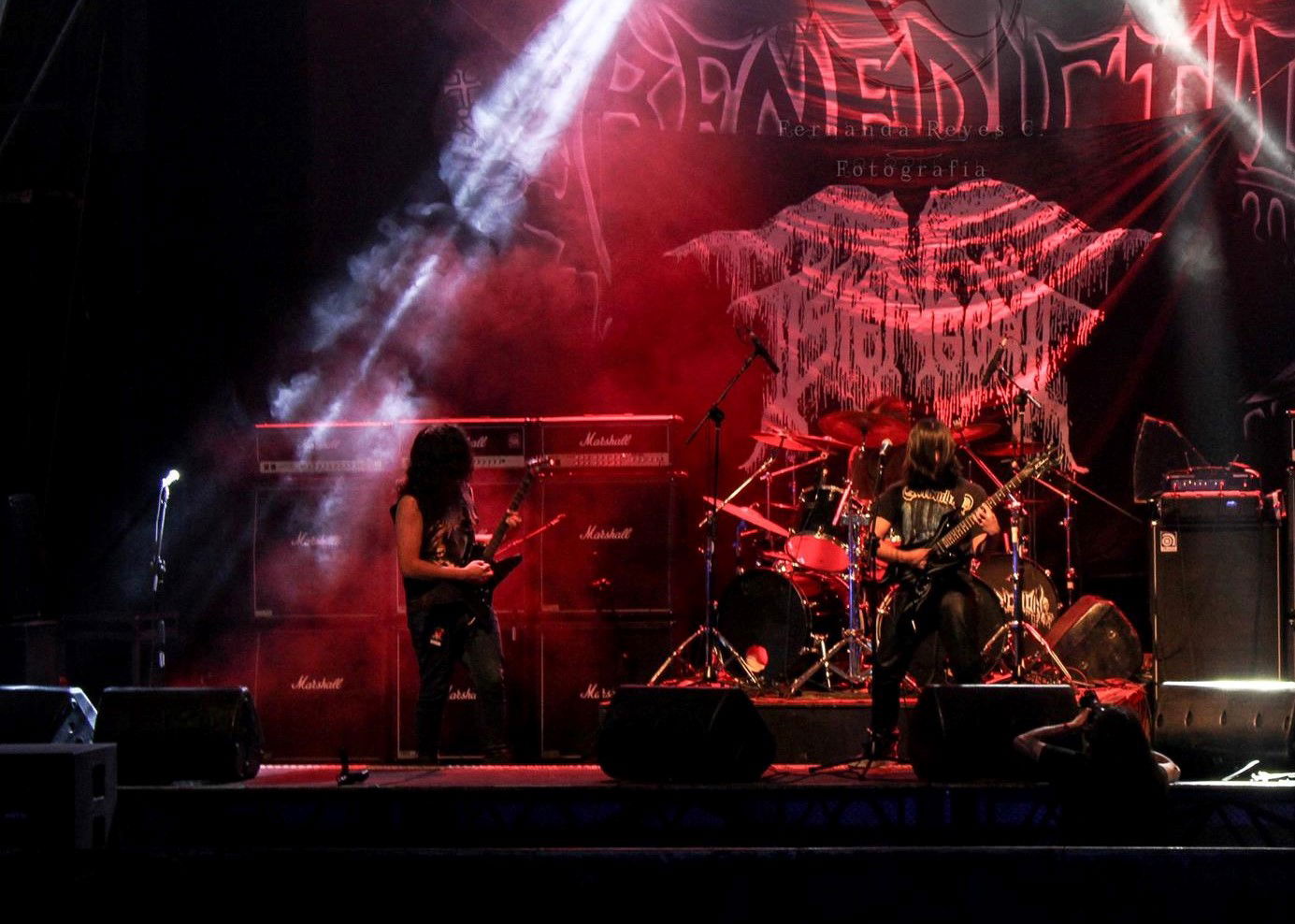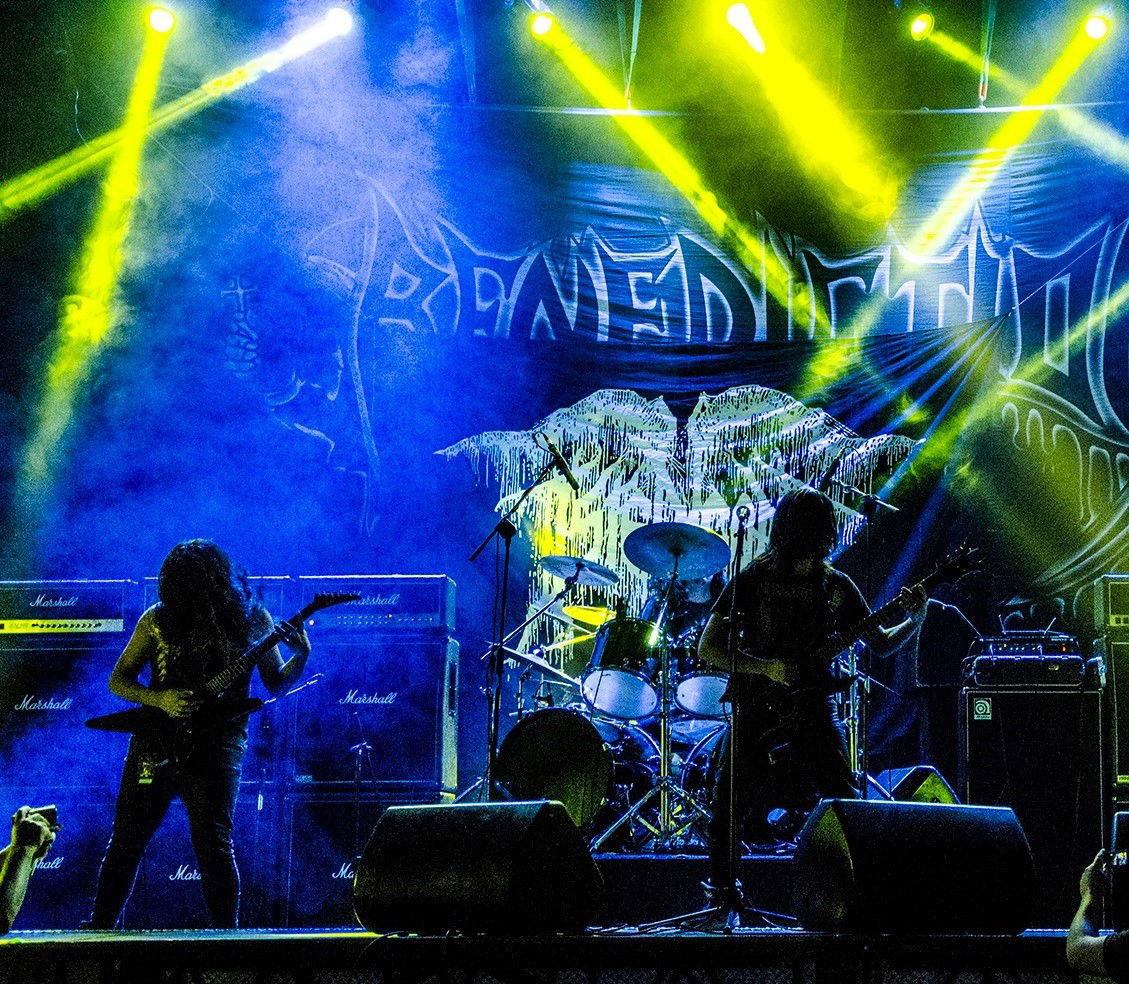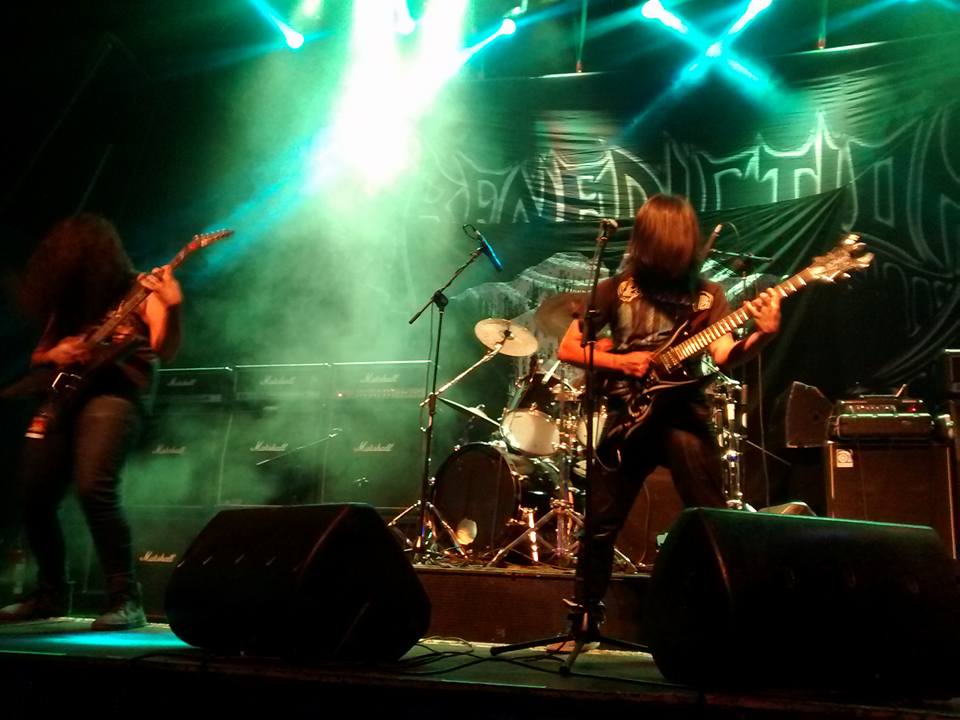 Which attributes, do you think, that a new Death/Thrash Metal Band should have in order to gain identity and be unique?
It should have well-executed drum rhythms, combining the traditional ones of the genre with some of other styles, riffs and surprising melodies and a powerful voice that perfectly complements the aforementioned.
Do you believe that Digital Platforms help the new Death/Thrash Metal Bands? Which, do you think, is the ideal way for a Band to promote its work?
Absolutely, but only with respect to diffusion. To promote music, the most important thing is to have the material in physical form, distribute it and attend shows.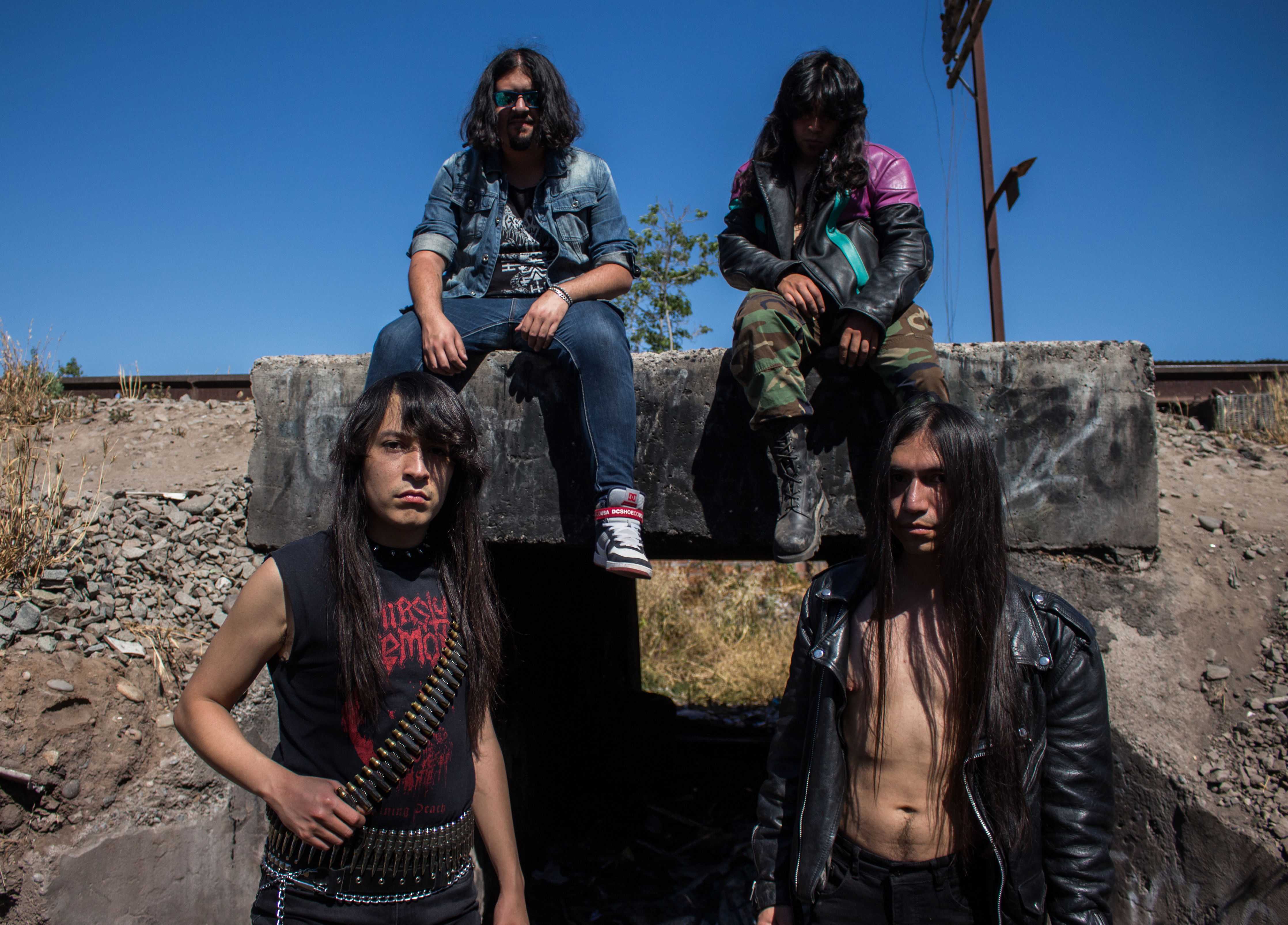 Tell us a few things about the New Underground Metal Scene in Chile (Bands, Fanzines, Webzines, Metal Clubs etc.)
In this corner of the world there are good bands that everyone should listen to, to name a few, (Hallux Valgus, Demoniac, Drencrom, Mental Devastation). Regarding places for shows I will name some that we have attended as a band and as an audience,(Arena Recoleta, Teatro Mundo Mágico).
Do you know anything about the Hellenic Metal Scene?
Yes, we know the Greek metal of the 80s and 90s, although mostly because of its Black Metal scene.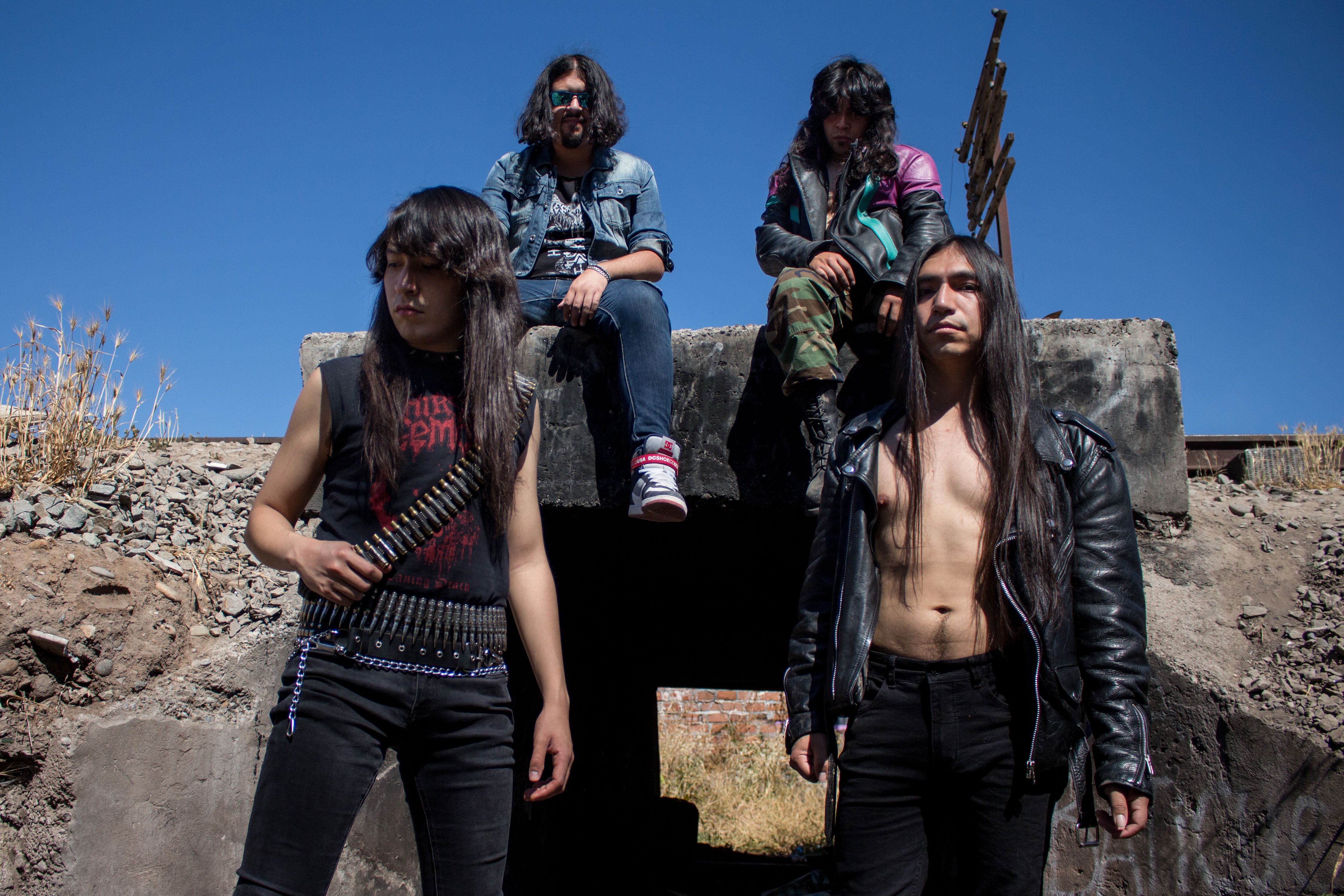 What are your future plans?
For the future we are working on our second album which is in the process of composition, this will be superior to our debut album "Choose Your Death". Also work on more live shows and tours to extreme places.
Thank you very much for your time & Keep up the good work! The closure is yours.
Thank you for your interest in us and all the Bangers who read this interview. The truth is that our forte is creating music more than other things haha we hope to continue doing it as long as we pass through this life. We leave you our networks if you want to contact us for shows or acquire music.
*Facebook: https://www.facebook.com/behead.talagante
*Instagram: https://www.instagram.com/behead.deathrash/
*Mail: behead.chile.official@gmail.com
*Spotify:https://open.spotify.com/artist/1diP1EvNRzdcRGmaRpF5yc?si=uCKZB7NdRJqa5ZMJKurlOw
By Steve the Filthy Dog.