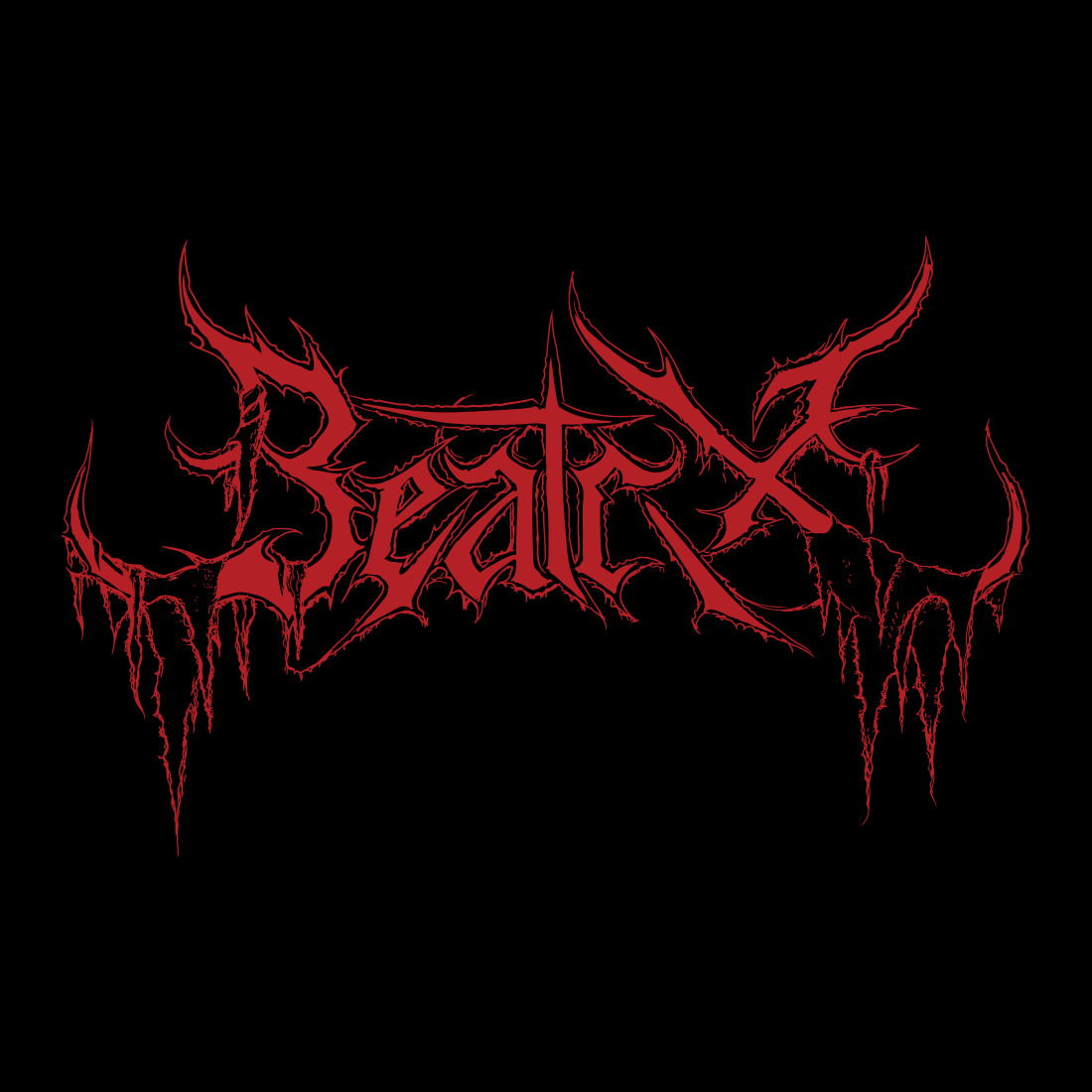 !!!BLACK / THRASH METAL FROM FINLAND!!!
We had a conversation with Markus Leppänen (Vocals). Enjoy!
Welcome to the FILTHY DOGS OF METAL Webzine.
Tell us a few things about BEATRIX (Members, Starting Year etc).
Alright! Beatrix consists of myself, Markus Leppänen on vocals, Sakari Juurijoki on Bass, Ville Pyykkö on drums and Aapo Härkönen and Alois Weimer on guitars. I formed the band in 2019 and Ville was the first person to join in. We really struggled to find anybody who wanted to play this type of music in our area, we had a few people come and go, but they were more interested in the status of being in a band instead of actually showing up. I was pretty much performing on my own doing a few events from my singing school trying to peak interest in us by doing a few covers like Midnight's You Can't Stop Steel. So I was basically doing black n roll karaoke and going crazy on stage in the strangest environments where no one was expecting to hear any metal or punk. It wasn't until late 2020 when Aapo joined us and things really kicked off.

You have recently released your demo ''Claws of the Mantis''. What is the feedback from your audience as well as from the press?
So far incredibly positive.We are just getting started so we don't have any feedback from the press.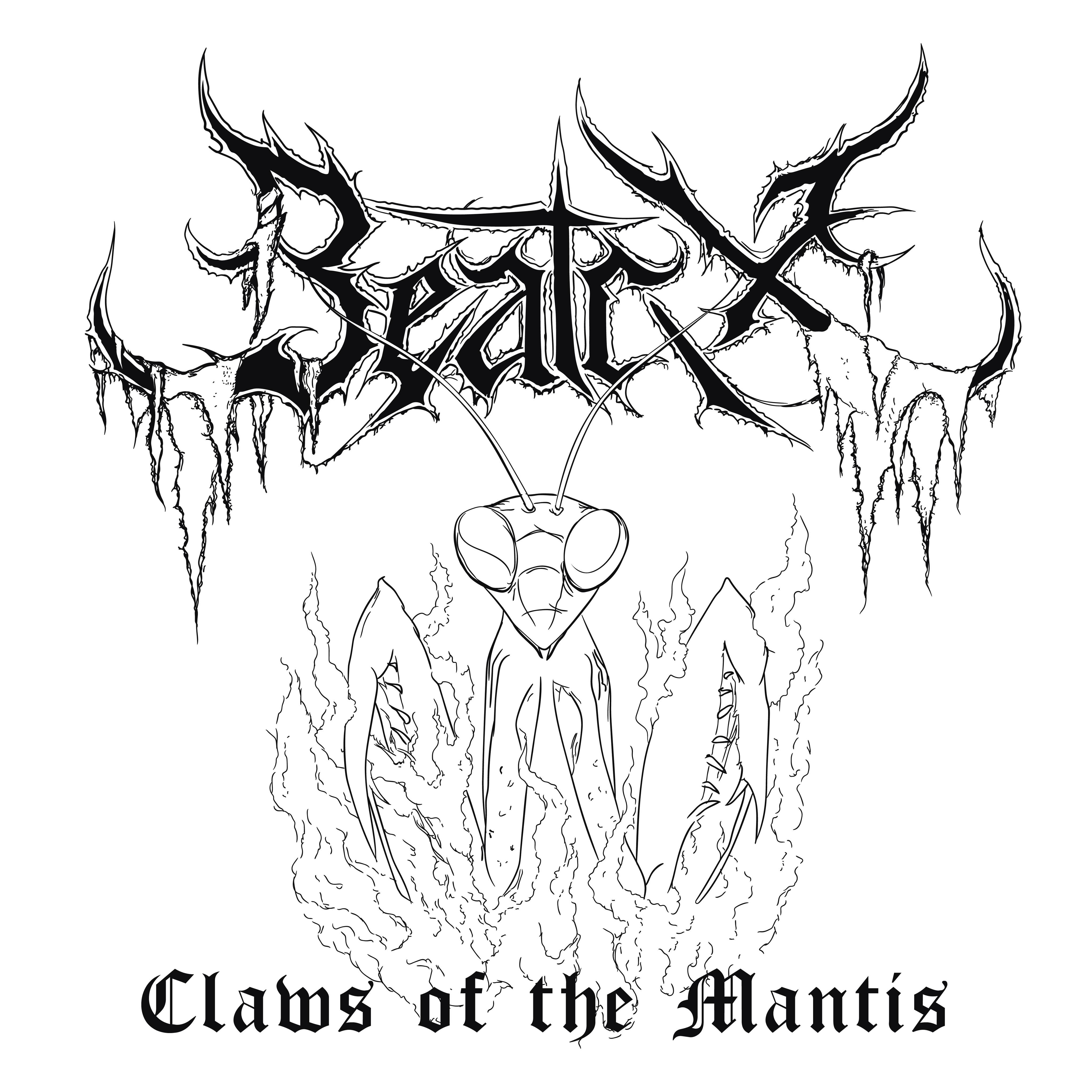 Label or DIY and why?
At this point there is definitely a strong do it yourself attitude. For myself a lot of that comes from the influence of NWOBHM. We are still obviously in the demo stages, so we also don't have much of a choice, but in the future we are hoping to get signed by a fitting label.

Do you prefer Vinyl, Tape, CD or Digital Format and why is that?
Personally I'm big into collecting and I think a lot of people in especially in metal still want physical releases. There's gonna be a CD release of our demo as well and once we have more material you can expect to hear it in all formats.

Your music style is Black/Thrash Metal. Which are your main influences (Favourite Artists / Bands etc.)
There are so many and each of us have our own preferences and I think that also works into our advantance in song writing. Aapo is our main composer and he is into stuff like Bathory, Beherit, Nifelheim, Sodom and Slayer. For me everything began from Angel Witch and I love them to death. If it wasn't for them, Beatrix would be a completely different band with a completely different sound. If you take a look at the lyrics of our song Betrayed by the Coven it's not too hard to notice that the lyrics are basically a love letter to Angel Witch. I'm also really into the Japanese blackthrash scene like Abigail, Sabbat and Evil and old school thrash like Destruction, Violent Force and Razor. When it comes to the live performances I really have to go down to my roots and mention Stiv Bators and Michael Monroe, that connection mind seem strange but those guys are the most energetic live performers of all time and I grew up listening to Hanoi Rocks and the Dead Boys. Alois is our second guitarist and he likes Celtic Frost a lot, we are just working on our first song written by him so I'm excited to see how that turns out.
Which things, do you think, a Band should sacrifice in order to succeed? Have you ever sacrificed anything in your life for a better future of your Band?
Most of us just want to play music. For me this is a lifestyle and a passion. I don't care about money or getting famous, but in our genre there is no fear in that happening anyway haha! As a band we are still gonna go as far as we can with this type of music, but we would never change our sound in order to get more listeners. I don't know about the rest of the guys, but for me this is everything I've ever wanted to do so I'm willing to give all I have for it.
Describe your ideal live show as a performance Band. Have you already experienced that?
Full on aggression and mayhem! Get in the pit or be a pussy forever!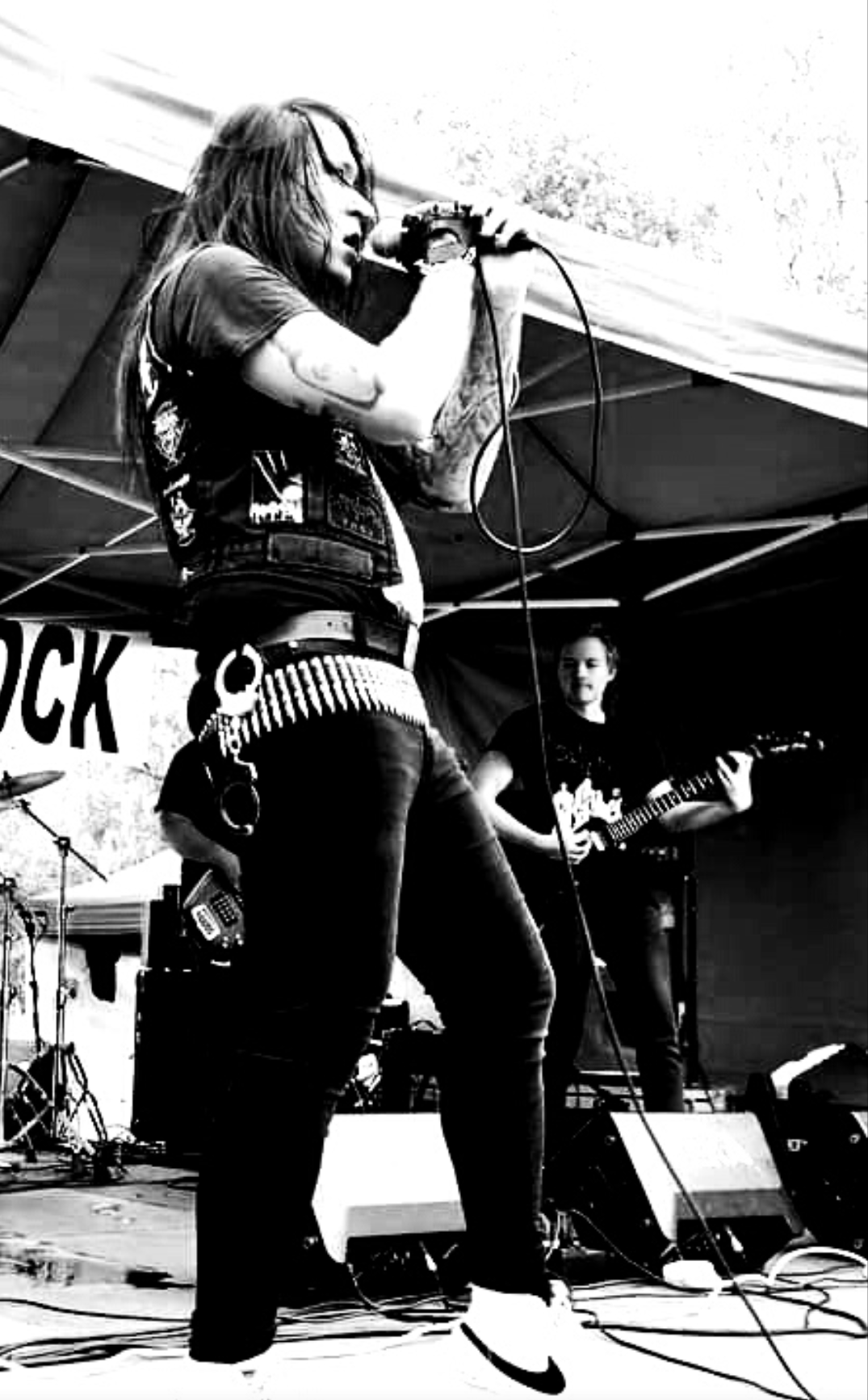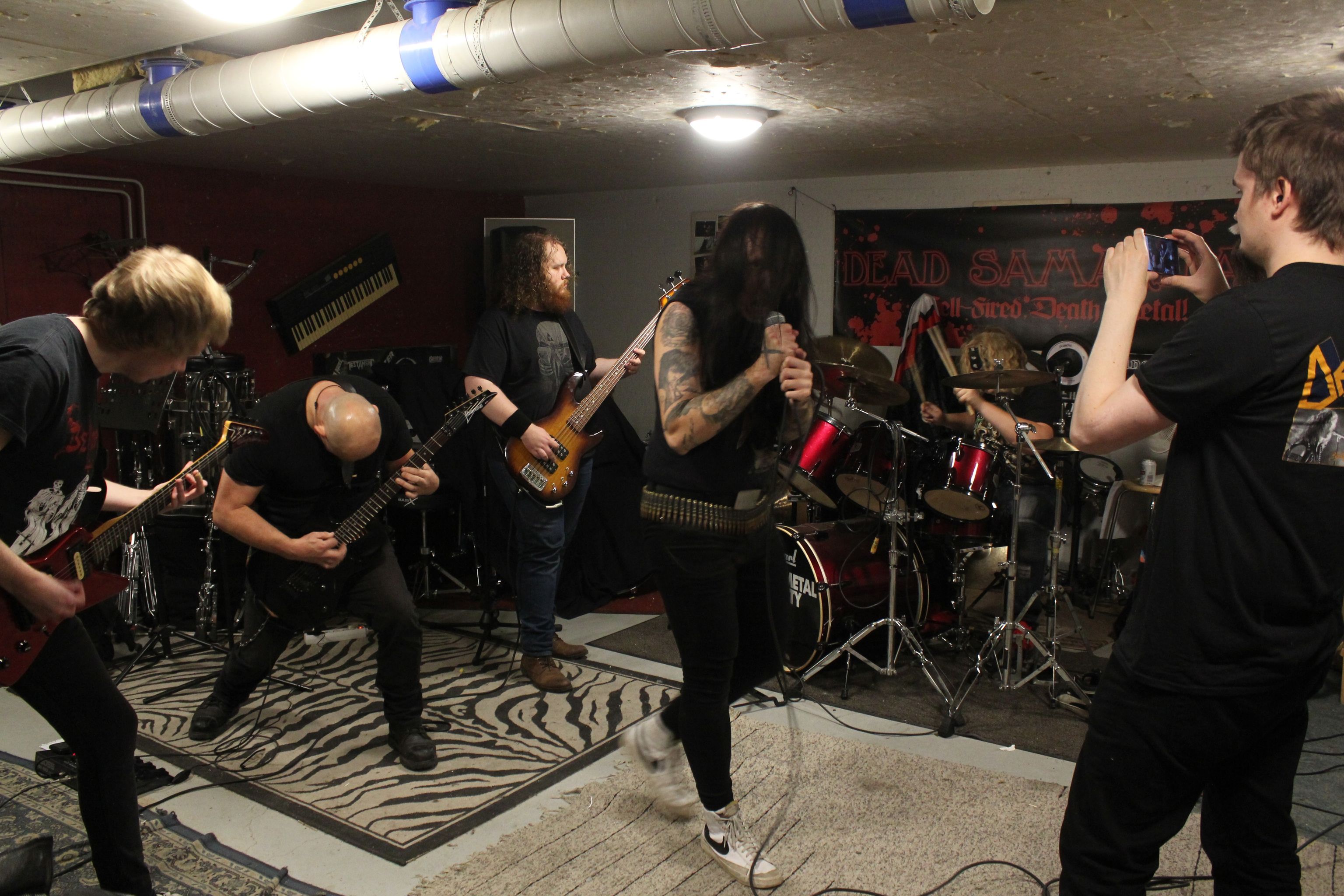 Which attributes, do you think, that a new Black/Thrash Metal Band should have in order to gain identity and be unique?
This is a tough one, but in general mix it up a little bit and take some influences from other genres as well. The satanic stuff is a trademark of the genre, but believe it or not you can write about other things too! Once you get on stage you have to leave everything you got in there. If you're not ready to die on that stage don't even bother, we got enough boring bands already. Stay true to what you do.
Do you believe that Digital Platforms help the new Black/Thrash Metal Bands? Which, do you think, is the ideal way for a Band to promote its work?
Oh for sure, it's important to have your music on all platforms so people can find it. If you wanna hold on to your black metal mystique and jerk off at home with your rehearsal tape limited to 12 copies you can do that, but we would like to play shows.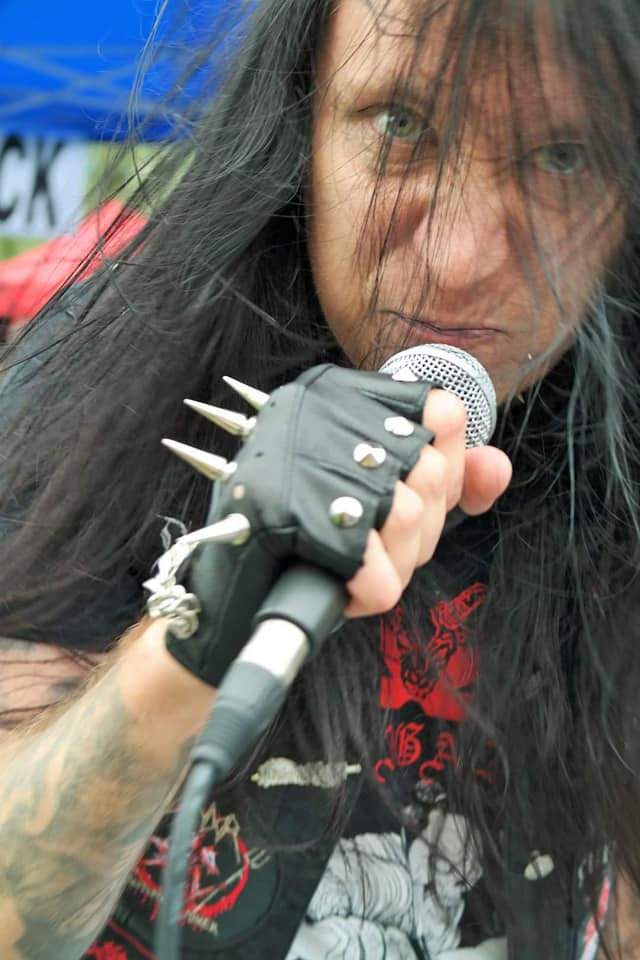 Tell us a few things about the New Underground Metal Scene in Finland (Bands, Fanzines, Webzines, Metal Clubs etc.)
The general scene in Finland is pretty terrible, a few good bands here and there like Concrete Winds, Deathtoll 80k, Scumripper, Evil Angel and Bonehunter to name a few. We got some good festivals like Steelfest and Speed Metal Party, but most of the metal bands here are crappy symphonic Nightwish and Sonata Arctica wannabe wimps.

Do you know anything about the Hellenic Metal Scene?
Dead Congregation is one of the best death metal bands ever.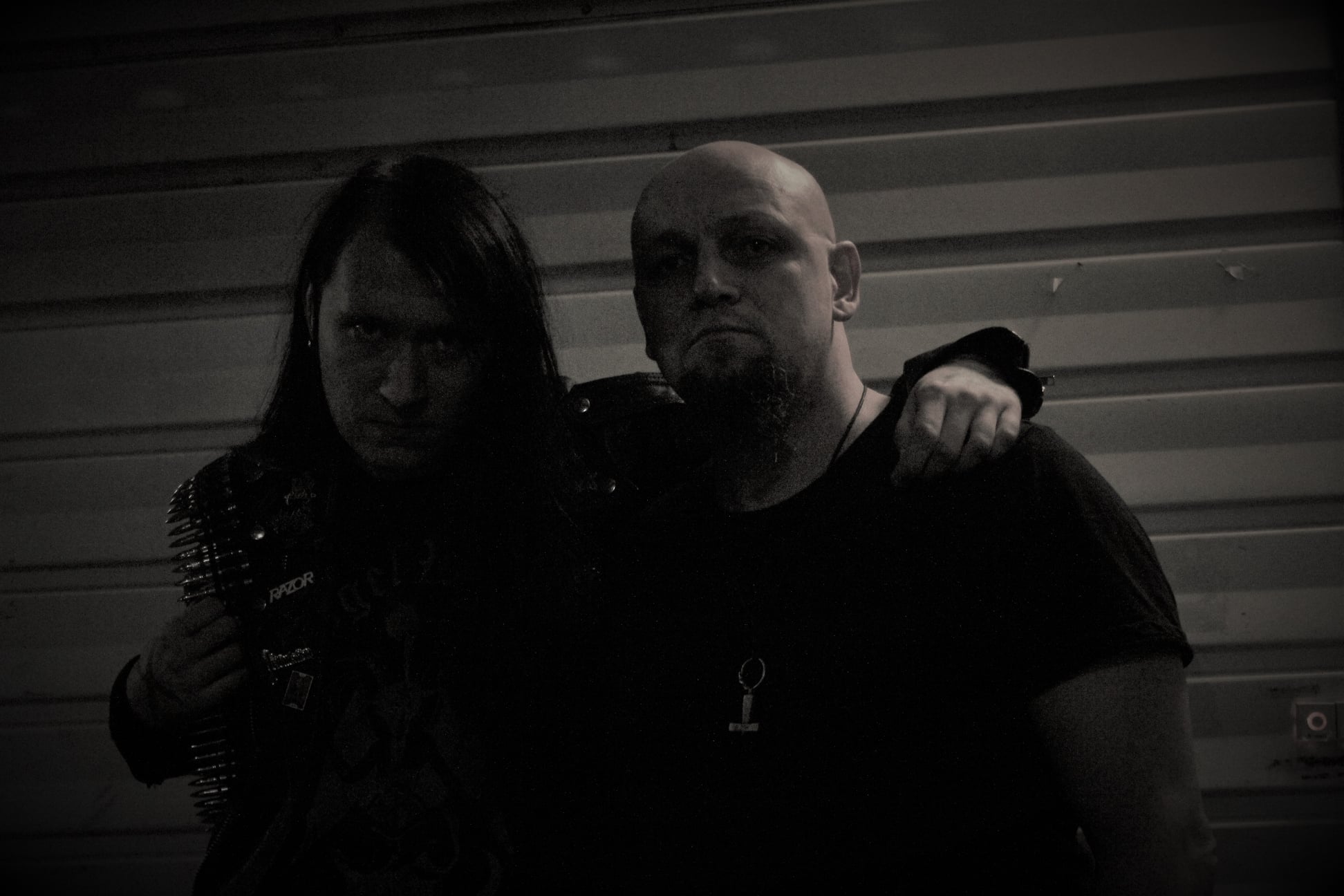 What are your future plans?
We have enough material for a second demo and we are gonna start recording it early on in the next year. A split with a couple of bands has been in the talks as well. From there we are just gonna take a look at how it starts rolling and hopefully we can find a label that takes interest in us so we can record an album. Otherwise we are gonna have to do that on our own. Then just play as many shows as we can!
Thank you very much for your time & Keep up the good work! The closure is yours.
Thank you! Let us pray... for the death of God!
By Steve the Filthy Dog.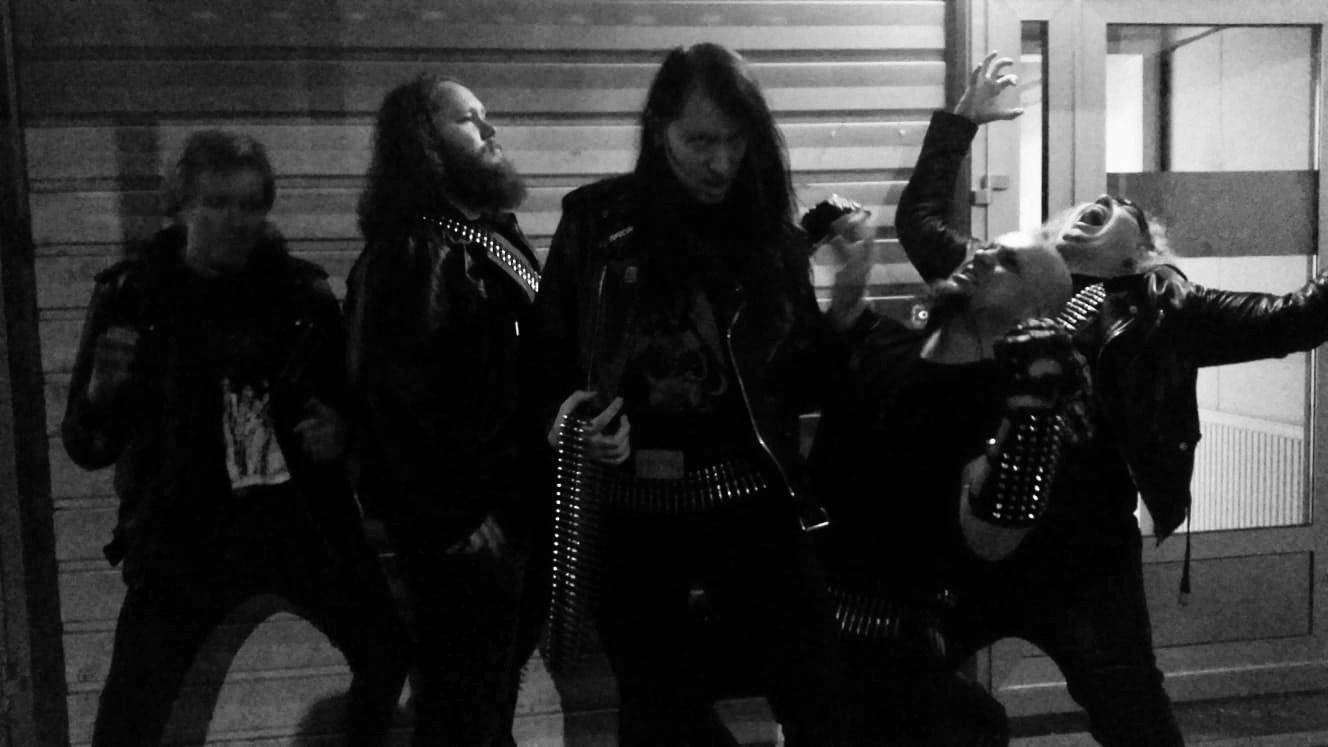 BEATRIX CONTACT:
https://www.facebook.com/Beatrixblackthrash
https://www.instagram.com/beatrixblackthrash/
https://open.spotify.com/artist/4uUYHxJlv8JYauTiBqRsSe
https://beatrixblackthrash.bandcamp.com/releases