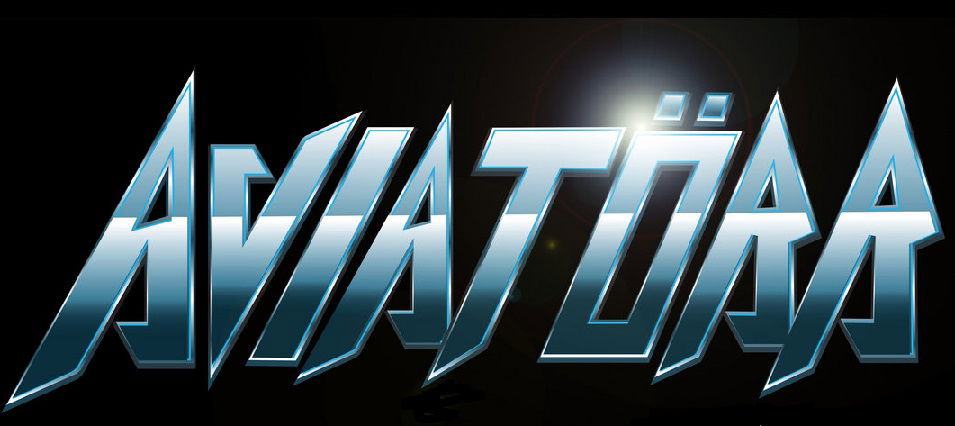 !!!SPEED METAL FROM THE UK!!!
We had a conversation with AVIATORR.Enjoy!
Welcome to the FILTHY DOGS OF METAL Webzine.
Tell us a few things abut AVIATÖRR (Members, Starting Year etc).
Deano 'Shitbag' Flanagan is the Drummer, Ian Flanagan does guitars and Vocals and 'Big Man' Ed Lewis plays guitars and does the bass on the recordings at the minute. Ed also does all the recording and organizes 9v batteries and the like.
Ian: We started in about 2018, I just kept power screaming and it all got a bit out of hand.
Big Man Ed: We're named after sunglasses not aviation.
You have recently released your demo ''Speed Enforcers''. What is the feedback from your audience as well as from the press?
Ian: It's actually been pretty good, it's been shared around a bit and people seem to be in it.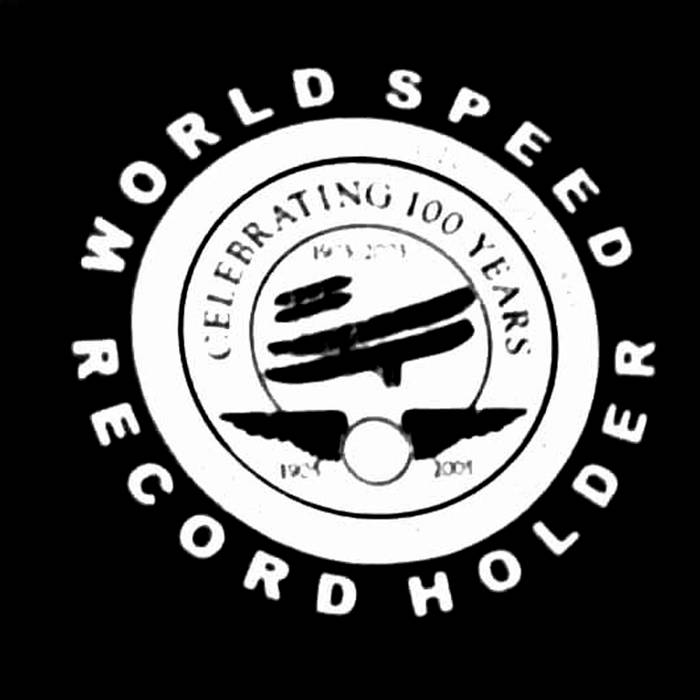 Label or DIY and why?
Ian: DIY cos it's kvlt as fuck.
we did have a label contact us actually but we're going as far as we can alone first.And shitbag is banned from most places so recording studios won't let us in.

Do you prefer Vinyl, Tape, CD or Digital Format and why is that?
Ian: I use it all but I prefer any physical format and analog is superior, Tapes and Vinyl, how much primitive can you get?
Big Man Ed: Vinyl not for the sound I just like big artwork and pretty colors.
Shitbag: I was using Spotify premium but my brother threw my phone at a staircase, so I'm back to CD's.

Your music style is Speed Metal. Which are your main influences (Favourite Artists / Bands etc.)
Ian: Motorhead, Razor, Darkthrone, Sodom. Speed metal is kinda hard to nail down as a sound, For example Agent Steel, Ranger, Gehennah, Exciter all sound different but if you're into Thrash and Black metal you'll probably get on with AVIATÖRR.( Shitbag has a Toto tattoo on his toe, make of that what you will).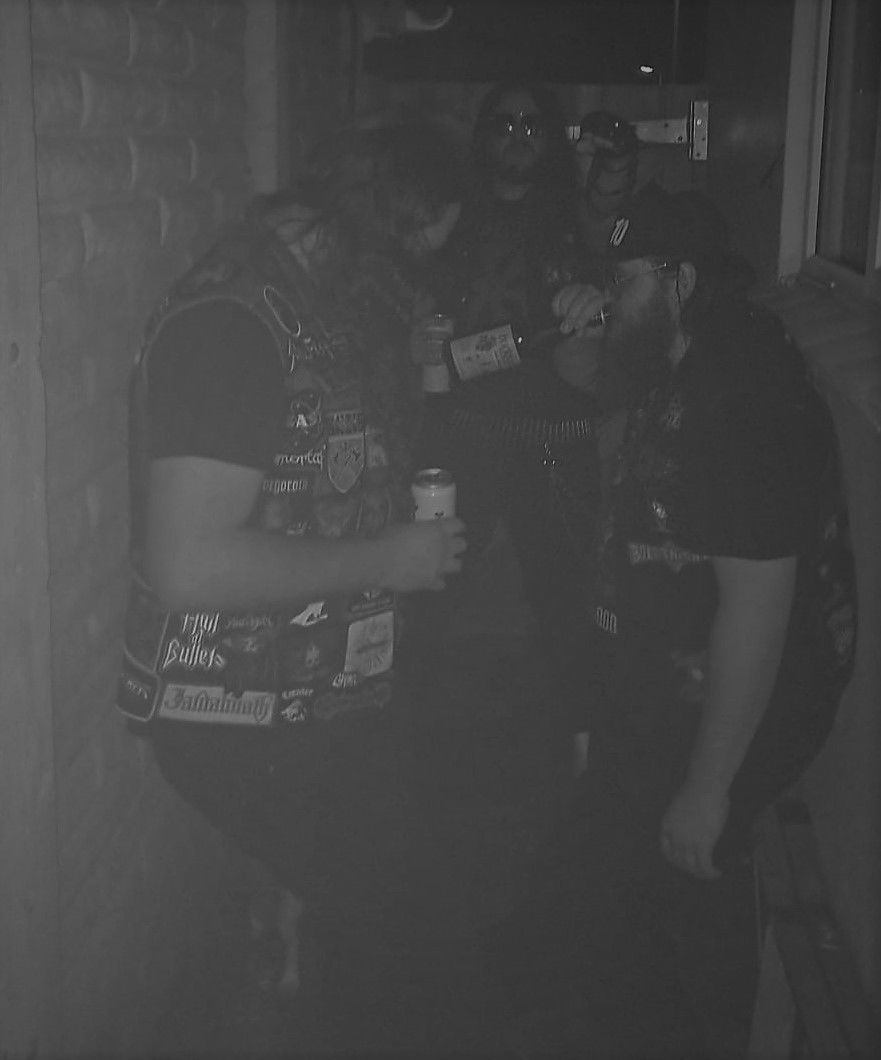 Which things, do you think, a Band should sacrifice in order to succeed?
Have you ever sacrificed anything in your life for a better future of your Band?
Ian: To be honest we just drink beers and play heavy fucking metal, we're just having a good time and seeing how it goes.We're still early on with this band so we haven't had to make any sacrifices, but we'll see what happens in the future.
Describe your ideal live show as a performance Band. Have you already experienced that?
Ian and Shitbag: If it can be like Speedwolf at Camden Unicorn then that's absolutely perfect (I think there's footage online check it out).
Big Man Ed: No pretence just fun, no pretencious black metal bollocks (as much as I love it).
Ian: sweaty, smelly, Beery, loud.

Which attributes, do you think, that a new Heavy / Speed Metal Band should have in order to gain identity and be unique?
Shitbag: Harsh sounds, backbeats to bang your head to.
Big Man Ed: ooh I dunno, sound like Motorhead in a different way that other bands sound like Motorhead.
Ian: Never thought about it really, we just play what we like to hear, maybe that's it just do what you like and people will be able to tell you're into it
Big Man Ed: Yeah, be honest, stop trying to sound like something.

Do you believe that Bandcamp and other Digital Platforms help the new Heavy Metal Bands?Which, do you think, is the ideal way for a Band to promote its work?
Big Man Ed: Yeah, definitely. It's free compared to getting published on Spotify etc.
Ian: I agree, I think the best way to promote is just to get the name out there anyway you can, but you can't beat word of mouth.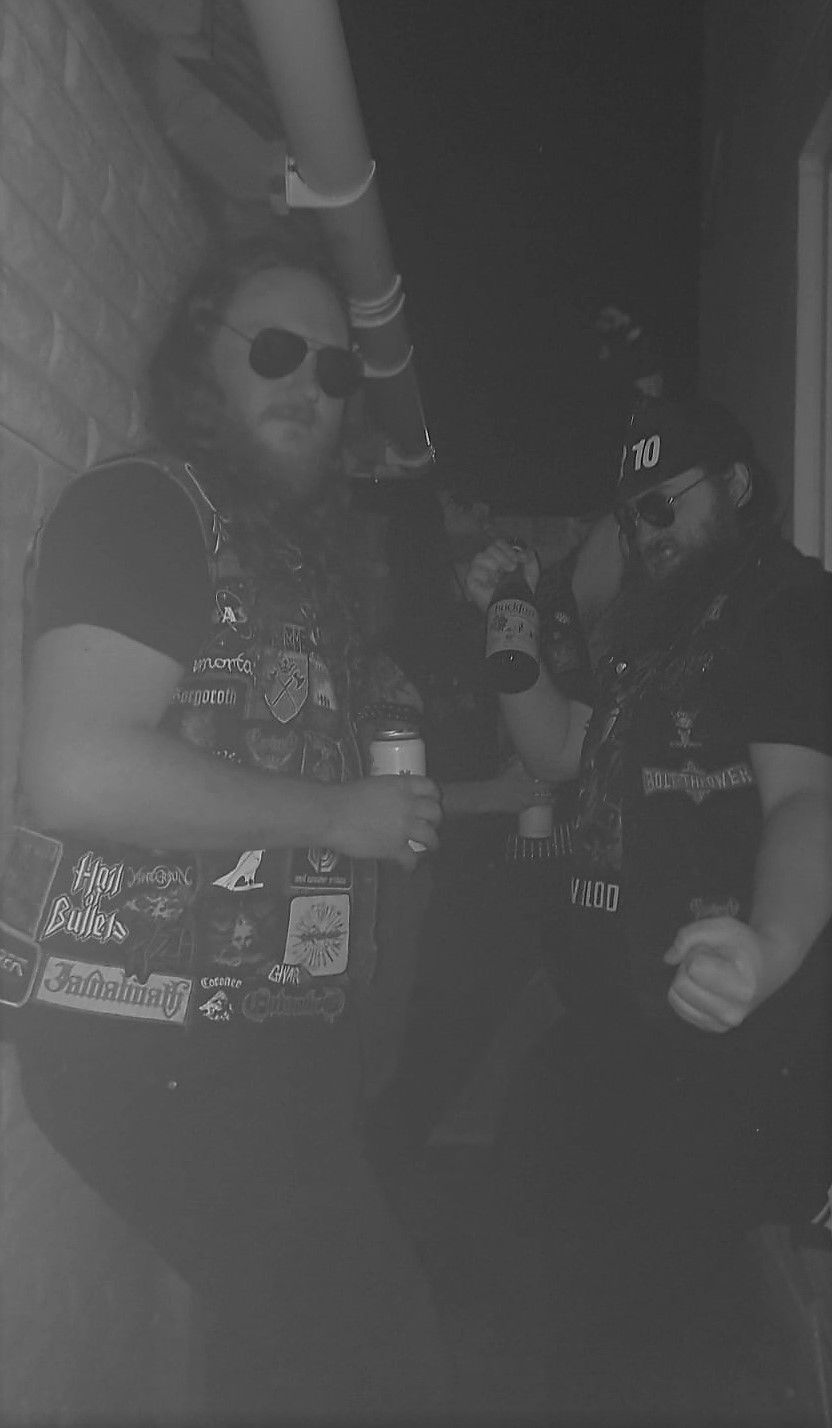 Tell us a few things about the New Underground Heavy Metal Scene in the UK (Bands, Fanzines, Webzines, Metal Clubs etc.)
Ian: It's fucked, corona fucked everything None of us have been to a gig since march, all the venues are closed.
Big Man Ed: There's almost no metal venues near us outside of London
Shitbag: There's some in Southampton
Ian: There's definitely fuck all here.
Shitbag: We are the metal scene in Andover. Us and Engorgement.
Do you know anything about the Hellenic Metal Scene?
Ian: Not a whole lot, I was listening to Necromantia the other day.
Shitbag: I like George Kollias.
Ian: I thought he was a Yank?
Shitbag: Nah he's from Greece.
Big Man Ed: I like Greece.
Ian: Have you heard Exoristi? A Greek guy in Oslo showed me Exoristi.
Shitbag: Sound *things broke down a little here when we started listening to Exoristi.
What are your future plans?
Shitbag: Listen to more Exoristi.
Ian: We're dropping an EP sometime soon, using the lockdown to work on material and rehearse to get ready for live shows in the new year.
Big Man Ed: Write more. Practice more. Record more.
Ian: Fuck it, Headline Wembley.
Thank you very much for your time & Keep up the good work! The closure is yours.
Ian: Thank you to Filthy dogs for taking an interest in the band.Follow us on Instagram for updates on the EP, there's elements of our sound that we didn't introduce on the demo and we're excited for everyone to hear
everything we've got. Head over to Bandcamp and check out the demo for a flavour of the Mayhem. KEEP IT TRUE!!
Big Man Ed: I dunno. You don't have to write everything I say, (Shitbag: you do), it's not a courtroom.COMING FOR YOU FASTER THAN THE SUN, AVIATÖRR!
Shitbag: Make sure you party before you dickwrap fuck.
Shitbag: Are you sure we're allowed to swear?
Ian: It's fucking heavy metal dude.
By Steve the Filthy Dog.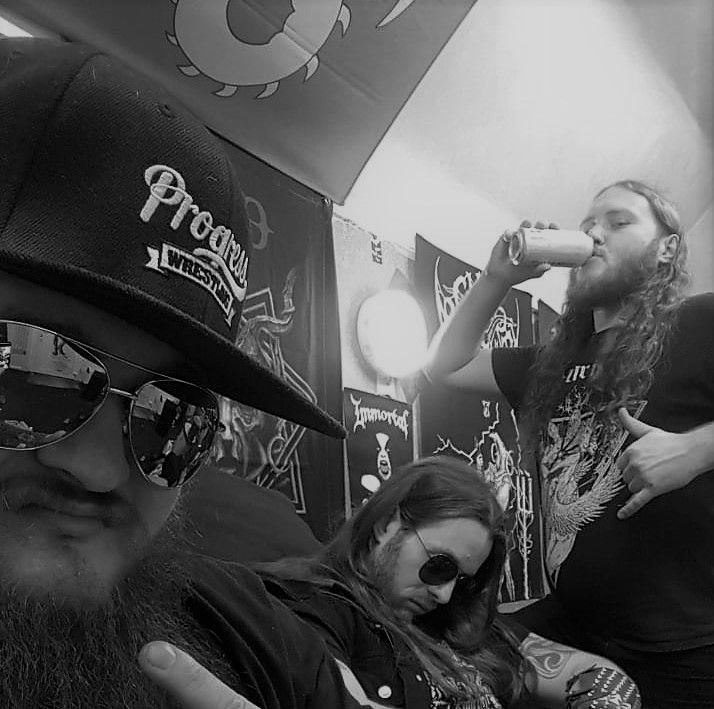 AVIATORR CONTACT:
https://aviatrr.bandcamp.com/releases
https://www.instagram.com/aviatorr.band/