Welcome to the FILTHY DOGS OF METAL Webzine.
Tell us a few things about ARIEZ (Members, Starting Year etc).
The idea concerning ARIEZ emerged some time before the factual foundation in a time wedidn't know each other. That time guitarist Michael jammed on his own to combine a few riffs. While we met each other in 2015 we speedy realized that somehow all of us contained the idea within ourselves already a long time. Of course everyone in his or her own way. Certainly nobody was dreaming of 'Ariez' itself. Micha pretended a few riffs and song ideas which everyone amended with his or her ideas and images. At the beginning we intended to approach it in a relaxed way to monitor how we harmonize as a whole. However, we became aware swiftly that all of us are up for the same and that we harmonize musically as well as privately very well. A band and a common idea developed in accordance with the manner we all pictured. A band without solo actions or ego trips of single members. Based on this a fire inflamed at the beginning, which shall never die out. We threw over all doubts and simply started rockin'. Meantime we look back on 4 great years in which we grew together.At the beginning the band was composed of Luis, Micha and our friend Steffen - who accompanied Micha out of a former band project - at the Bass. In this constellation we rehearsed a lot for some months. In the following the first concert date came in. The concert took place in the Matrix, Bochum. This location is a rad dimension, especially for a Heavy Rock Band like us which was just brought into being. We just had the instrumental version of our live set in the fingers when Luis was asking Micha about the vocals, which Micha intended to perform next to the guitar. But in the end this did not work. Thus it happened that we had luck and Sue - a long term friend of Luis - joined the band. Already before ARIEZ both played together in a few bands. That it is how it came that Sue occasionally hung up in our rehearsal room and that she practiced to our songs. Sometimewe had the glorious idea to ask her whether she is bent on joining our band as permanent singer. She really has a marvelous voice which enriched us from the beginning. Thus she finally completed the band. Equally this was the starting shot for a thrilling time. We were able to play some concerts in entire Germany, yet, and to experience many hilarious moments. We also exchanged willingly the time in the rehearsal room agains concerts. Playing live is the most awesome for us.We indeed spent a plenty amount of time in recording, which we could execute in our rehearsal room on the account of our drummer. We were respective are very glad about it, because as a result we saved time as well as costs.Unfortunately, during the previous time we struggled with problems at Bass position. After Steffen left the band due to vocational reasons, we faced the same misfortune with two further candidates. Luckily concerts on regular basis arose, so that at least we were able playing live gigs. In the recent past we simply performed in sets of three. The mentioned factors, especially including a new Bassist, prolonged a release on and on. The same shallnot happen anymore. We will play and perform, regardless whether with or without Bassist. Giving up is not an option for us. We want and we need Rock'n'Roll.
You have recently released your EP "Ritual Doom". What is the Feedback from your audience as well as from the Press?
To be honest we have not initiated the big advertising campaign, yet. Our friends and families are delighted that we published some of our songs. From side of latter we obtain alot of positive feedback, we are of course really happy about. Until now we enjoy the support of the Rock Freaks, who organize the marvelous Freak Valley Festival, as well as some bloggers. In this regard you are the first magazine and our first interview partner. Effectively this is a historical moment for us.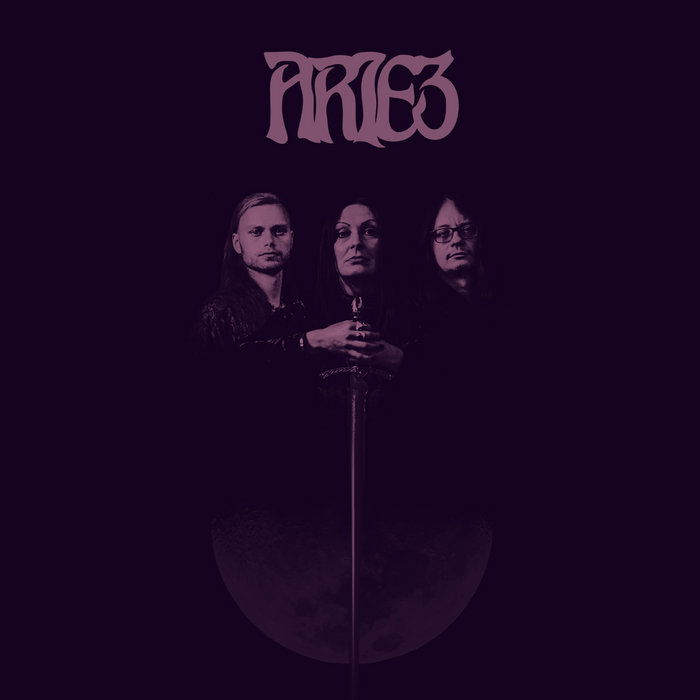 Label or DIY and why?
For the time being we are still doing everything in DIY style, it just so happened. As already mentioned it is due to our Drummer, Luis. Before the band assembled Luis dealt with DIY Recordings and also arranged everything required in this matter. Together we took delight in being our own directors. We have spent lot's of hours and days either in the rehearsal room or in Luis' living room and buffeted the ideas about.Due to the fact that this is our first Demo the question of a label never arose. DIY is fun, but we are open to all. You have to await what the future offers. Many big ones went the DIY path and grew with the challenge. In terms of a conventional Rock Band it is the regular career. Finally these precursors inspirited us to pull all-nighters in the rehearsal room. This way our rehearsal room recordings came into being, too. In addition an appointment in the studio costs a lot of bucks, which we simply did not have until now. Though, we are glad that we could use that time for ourselves and our previous development. We are also glad having an engaged guy like Luis, who is able to promotes us on his own means and efforts. It is helpful to built a team, which keeps the stiff upper lip, sticks together and is fit for the future as well as especially for the proper studio recordings.

Do you prefer Vinyl, Tape, CD or Digital Format and why is that?
We are Vinyl Junkies. Vinyl is warmer, truer and the Basses get across more bolted. Of course I listen to the other formats as well, but something is missing. To put on a Vinyl, viewing the big cover and not having the chance to skip a track helps to experience the music. As teenager I often caught myself skipping from track to track. Frequently after only listening half of the song. Vinyls assist in fall in love again with songs you heard until you got sick of it. I would be glad if we also have the honor to hold one day a Picture Vinyl of ourselves in the hands.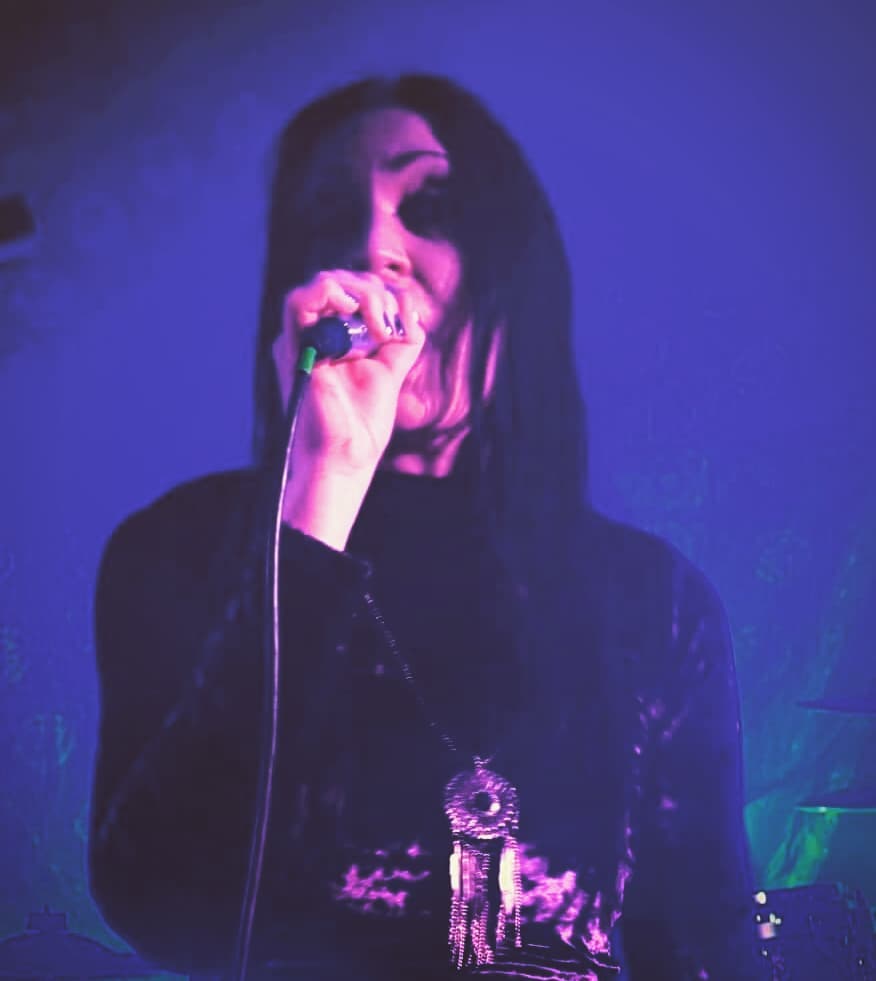 Your music style is Heavy Occult Rock. Which are your main influences (Favorite Bands / Artists, etc.)
There is not the only Musician respective the only band, which have influenced us in making this kind of music. The list of our influences is long. From the roots of Blues / Jazz and Rock'n'Roll to the current Rock and Metal Music there are bands which influence us. Obviously there are special bands and Genres that we perceive as coolest. Listing only one or a few Bands or Genres would not do justice to those we do not consider for the moment. Same applies to arts. There are various movements out of different eras that flow together in our sound respective which are mirrored in our band. Aside the creative streak it is the lifestyle and our friends and families who inspire us regarding what our band reproduces.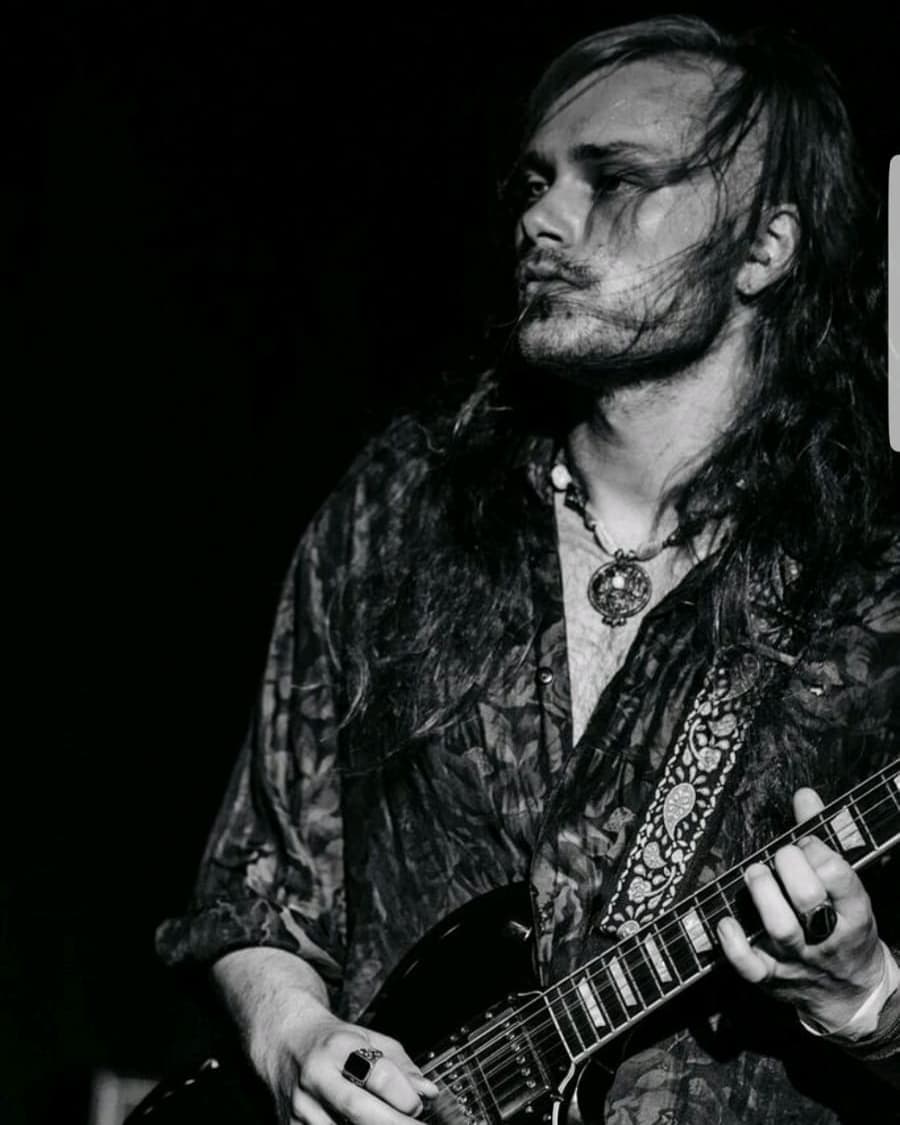 Which things, do you think, a band should sacrifice in order to succeed?
Negative vibes. Probably the the egos respective the egoism of the single members as well. You have to manage to bite the bullet to be receptive to the other members. That way the Groove finds a cool flow. Here and there each band member has to lower his or her sights in personal life to be thoroughly there for the band. In case you are a passionate Musician it is not a matter of 'sacrifice'. In this case the music / musician mentality is already existing in you and you have no any other choice than doing it, because you are incredible fired up for your band. Thus you keep up a long time and create good music.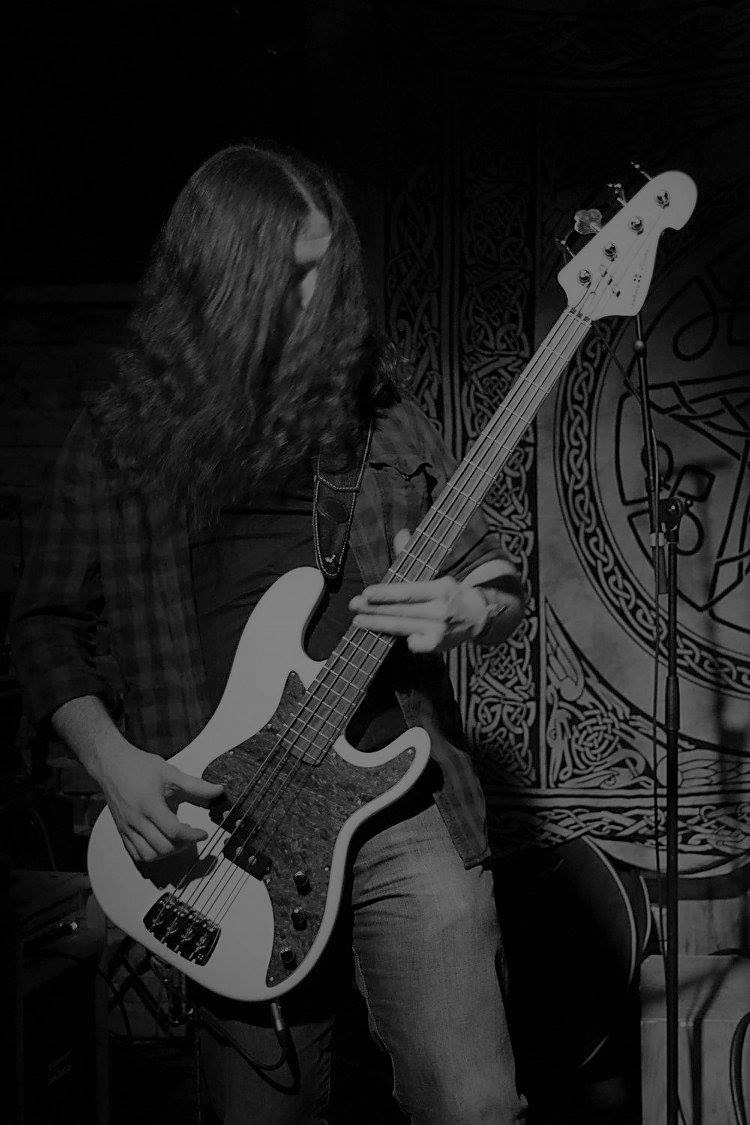 Have you ever sacrificed anything in your life for a better future of the Band?
Here and there each us sacrificed something. If in private life or whether it were jobs that you rejected or nerves that you lost in rehearsal room, haha. Finally it was always a great time with the band. As such it was nothing much. Luckily we have good friends who are able to forgive missed dates and who have shown lot's of understanding as well as indulgence and most likely still show. Some day we will throw a great 'Thank you' party.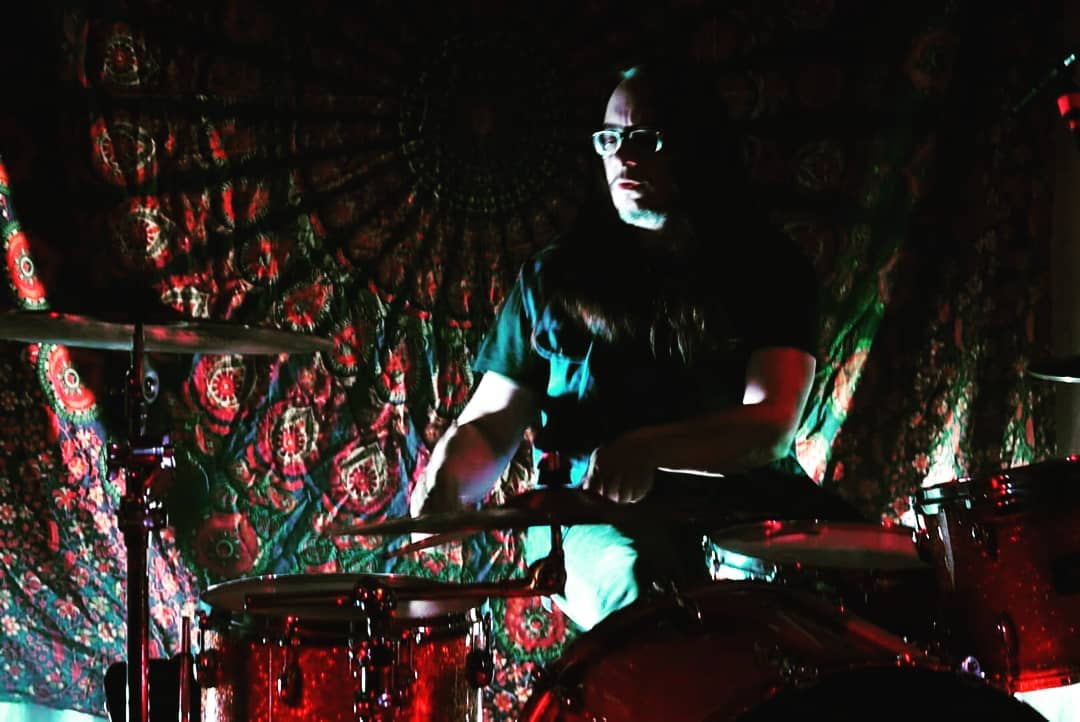 Describe your ideal live show as a performance Band. Have you already experienced that?
For sure! A big headliner Heavy show to our 25th anniversary on a big stage in our hometown with very very very special guests and also a fat stage show, containing special effects as well as video show. Some of that can also take place much earlier than on our 25th anniversary.
Which attributes, do you think, that a new Heavy Rock Band should have in order to gain identity and be unique?
You have to be original. If it is not just about a project band, in which some musicians are booked additionally, you need trued friends around you. At least you need mates you can count on. You need to go through thick and thin. Because 'It is a long way to the top if you wanna Rock'n'Roll'. That's just the way it is. You need a functioning team. Besides, you shouldn't let external things drive you crazy. Go your own way, play your own music, be convinced of it. Also if it might sound mushy: When you pull together, everyone participates actively as well as follows his or her heart, it is only required to assemble, to play the ideas and visualize. You can only do what you enjoy and what convinces you, otherwise you will not be able to convince anyone else.
Do you believe that Bandcamp and other Digital Platforms help the new Heavy Rock Bands? Which, do you think, is the ideal way for a Band to promote its work?
First of all the best way is to make it at all. Due to sites like Bandcamp and the internet itself, you have the chance to present you music directly to an unlimited audience. A few decades ago we would certainly not be lucky enough to conduct an interview with a Greek magazine, after such a short releasing period. Due to platforms like Bandcamp you can make your music accessible for an unlimited audience. For sure, bigger service providers offer similar services. Nevertheless, thru the contribution function and the possibility to sell your music via the platform, which involves only music, it is a quite attractive possibility to present yourself.However, it are magazines like yours, which give the underground a voice as well as honor. Without this devotion many cool bands would not be heard, doesn't matter how much they post.

Tell us a few things about the New Underground Heavy Rock Scene in Germany (Bands, Fanzines, Webzines, Metal Clubs etc.)
There are some marvelous Underground Bands we were already able playing together with. Especially here in the Ruhr area some Bands bustles. The concerts with the guys and girls are really great. And most fun is caused by the parties before, during and after the shows. However, a regularity in parties and conventions is not easily to realize. The clubs and pubs you usually hung around already died slowly before the Corona pandemic. In consequence there is no central venue. Of course you will find here and there Rock/Metal pubs, but Heavy Rock and also Hippie Music are rarely an issue. A real own Heavy Rock scene itself is not available. Most of the bands we already played with respective which are on the spot in the scene, play a Stoner and Psychedelic Rock influenced sound. Some harder, some more gloomy, some of them totally hyphy. All the more this makes the scene more interesting and larger. Indeed it has to be stated that we don't allocate ourselves to a specific subgenre. We stay in contact with several bands fromentire Germany. Of course, locally there are occasionally scenes, but a network of bands stretches through whole Germany. These days the scene is performing better nationally than regionally. Unfortunately we were not able to play together with some of those, but weplan it. Therefore we eminently looking forward to the time after the Covid-19 pandemic, may they come through this period well. Especially the clubs. As already previously mentioned, in this regards it was already before the pandemic partially dead boring. On thesurface Germany may represent itself as cultural country, but for Rock and Metal bands from the Underground it is still not easy. In this matter a lot of acceptance and the will of promotion is missing. The bands which already mix it at the very top, for instance Kadavar in Classic/Heavy Rock or Kreator in Thrash Metal, are in a much more convenient situation. In the meantime concerts and festivals turned into 'happenings'. In between little is going on. Underground bands have to grind out hard their position as well as their stages. If you wanna arrange a concert on your own, the issues sometimes start in form of trivialities like the catering. In this regards it is required to negotiate hard for the second case of beer. Nobody rolls out the red carpet for you. The regularity of the Underground live culture already died out in our area. Many pubs are closed and thus the gig opportunities as well. It's always advantageous to know somewhere somebody with whom you can organize something together.Of course all of this is subject of changes as the success increases.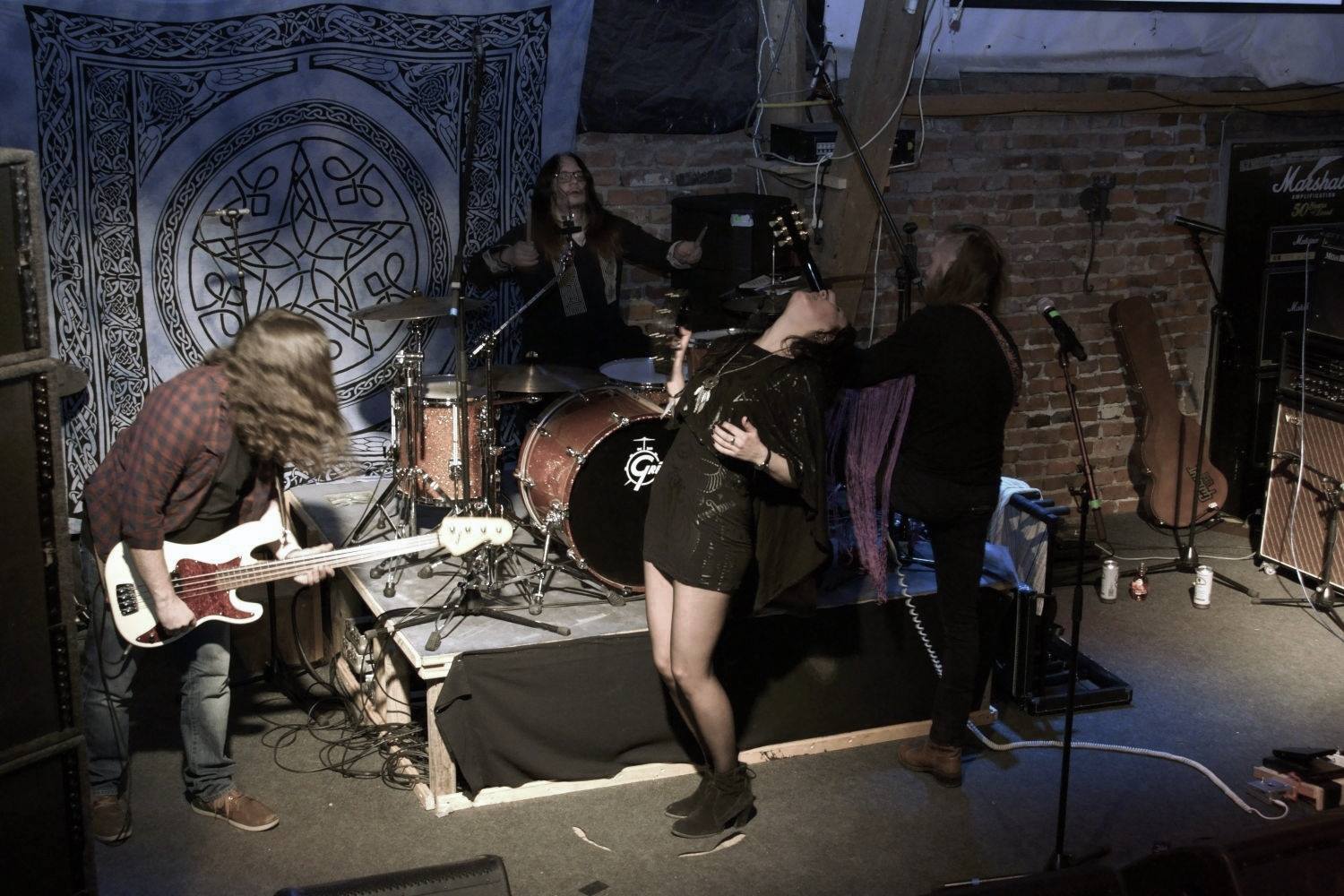 Do you know anything about the Hellenic Metal Scene?
Yes for sure! We grew up with bands like Rotting Christ. Later we witnessed the beginning of Suicidal Angels, too. Now as before it can be said that Suicidal Angels is a cool Thrash band. The sound is unique and finest Old School Thrash. Especially Micha likes the sounds of the records. Sometimes he is also mad about the 'Bloodbath' record, a cool album. Next Planet of Zeus, who are in principle a scene band for us. The guys are playinga cool sound which we occasionally turn up loud to the one or other drink. And the same way of course the legendary Nightstalker, too. Awesome band, wicked sound, mega Grooves and cool Hooklines. They simple give pleasure, wherefore diverse songs are played in continuous loop with us.

What are your future plans?
First of all we simply want to play, play, play. We would be glad to go on tour wit a few really cool bands here and there. Willingly we would like to come to Greece for a few concerts. Some of us were already there several times and learned to love the country and its people. Up to today some tavern attendances remained in joyful memory. But also the exploration of the enormous Greek culture. In connection with the band it would be certainly a complete different marvelous experience. And of course we are actually writing new songs and want to record a studio album in the near future with which we wanna take to the road. And let further follow. Music and this band are our mutual passion.

Thank you very much for your time & Keep up the good work! The closure is yours.
Thank you. We have to give thanks to you! Especially we would like to say thanks for the support again. From the past we are already familiar with your magazine. Therefore we are glad being part of your community. It's great that you support the bands with such great passion. We hope that all of you'll withstand the pandemic well and that we'll meet soon on a concert in Greece, drink some beers and get to know each other. We would be very glad about. Until then we will be hardworking!Rock on and watch out for the Ritual Doom and ride it's grooves! Peace!

By Steve the Filthy Dog.
ARIEZ CONTACT:
https://ariezband.bandcamp.com/releases
https://www.facebook.com/ariezritualdoom