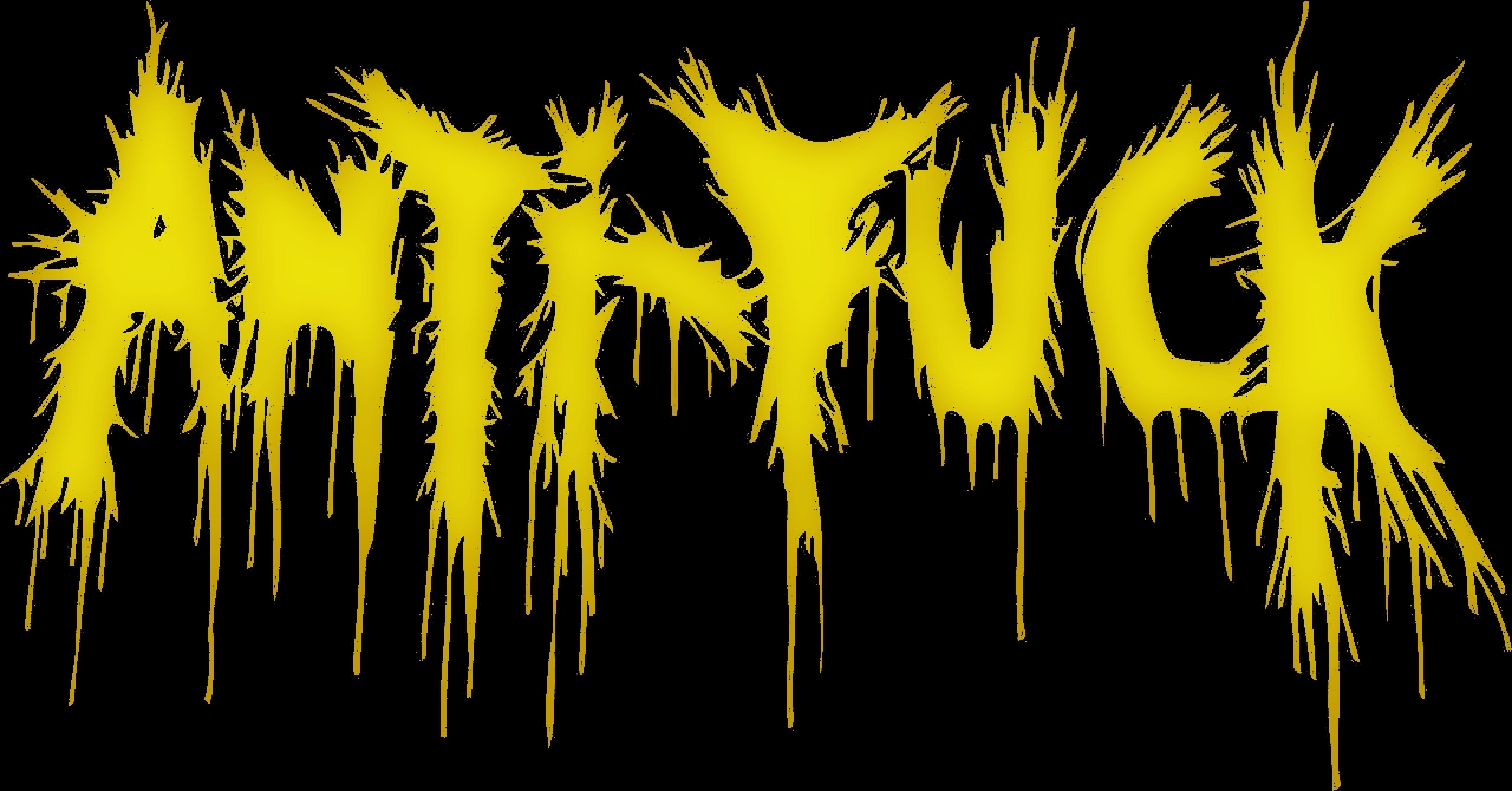 !!!EXTREME LICANTHROMETALPUNKS FROM MEXICO!!!
We had a conversation with Valentín Estrada (Bass). Enjoy!
Welcome to the FILTHY DOGS OF METAL Webzine.
Tell us a few things about ANTI-FUCK (Members, Starting Year etc).
Anti-Fuck is a band originally from Xalapa Veracruz, which was born around 2014 playing Grindcore as such. However, over time we have also experimented with Death Metal, Black Metal and currently Metal Punk. Our main theme is based on central themes such as: Matters of war, death and destruction, all this contrasted under an added theme towards lycanthropy.
Anti-Fuck is:
Isidro Mella / Guitar and Voice
Valentin Estrada / Bass
Marco Antonio / Drums
During our trajectory we have supported and carried out events within our locality, in order to disseminate and contribute something to our State, based on the musical presence of the genre that we develop, as well as proposing ideas in events with liberal purposes such as self-administration.
You have recently released your single ''Escupiendo En El Rostro De Cristo''. What is the feedback from your audience as well as from the press?
At first we didn't know how the public would react to this new single, the truth is that the lyrics are very direct and blasphemous, just like its cover, which as you may have noticed is highly suggestive, so we had doubts. about whether this would not be prohibited in some countries and platforms. The surprise is that it has been one of our releases with the most visits and the support from the fans has been really very good, something that we really did not expect since it has spread both in our country and in other music and press channels all over the world. world. world.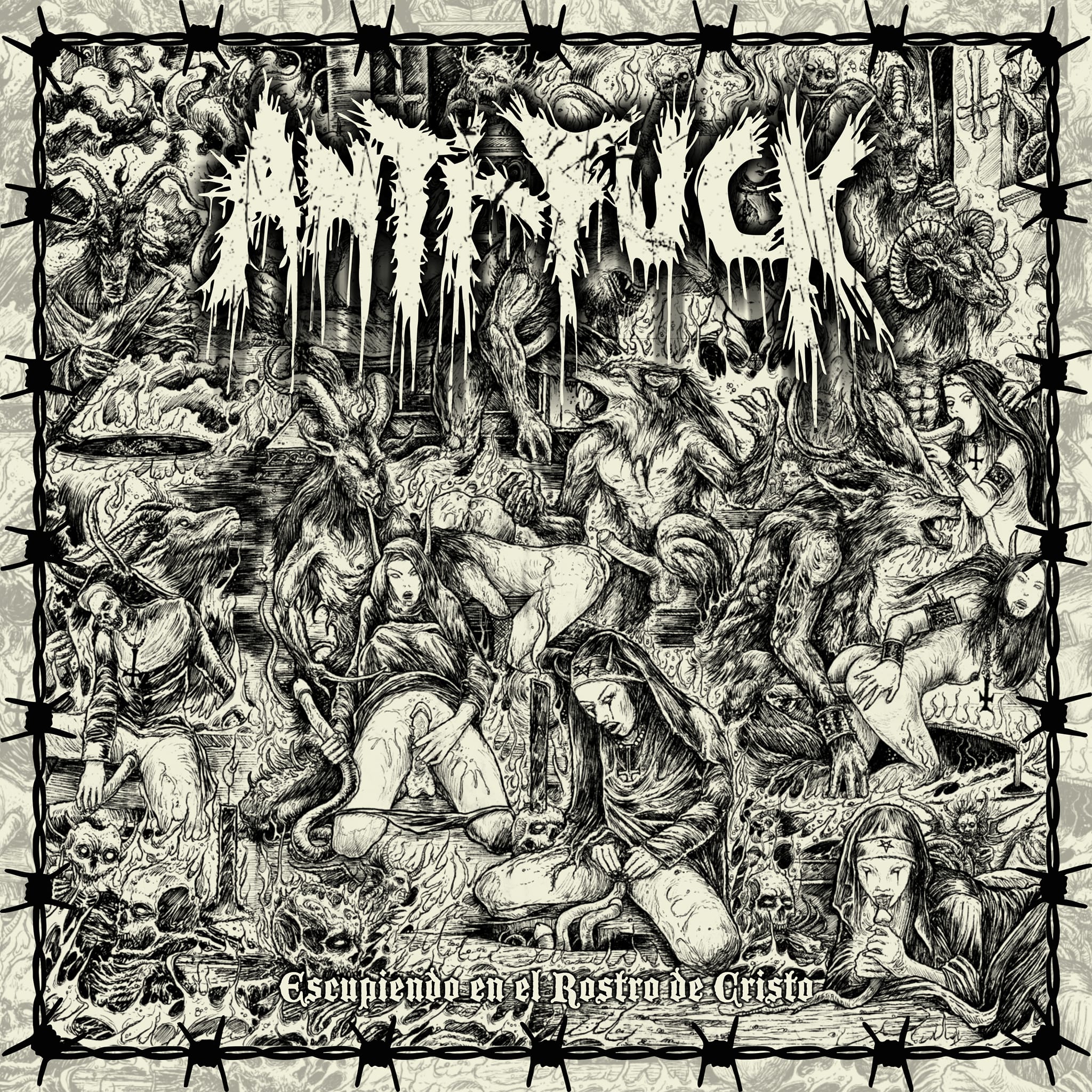 Label or DIY and why?
At first, Anti-Fuck recordings were done in a self-managed way, like the production of records and cassettes, to the point that we recycled cassettes from some other genre and recorded our music on them. Today it is different, we have a label from our country called "Tzompantzi Productions" and we have released cassettes with another Mexican label, Rotten Brain Productions. We feel that both are very good forms, however with the passage of time recordings have to be improved to give the public quality, not only musically, but also visually, and they can have well-done material.
Do you prefer Vinyl, Tape, CD or Digital Format and why is that?
It is a question that we have been asked very often, mainly because we are in love with any physical material that exists. Believe me, there is nothing better than having a CD, vinyl or cassette of your favorite artist, reading the booklet and most importantly, appreciating your own art. However, the digital format has served a lot and facilitated many things, in the aspect that it reaches more people and helps them want to consume the physical format. Everything has a reason and is linked...
Your music style is MetalPunk with Grindcore elements. Which are your main influences (Favourite Artists / Bands etc.)
As I told you, Anti-Fuck is a band that has had influences from different genres and that's because the three members have a different influence, which leads them to mix each one and compose a fast and powerful song.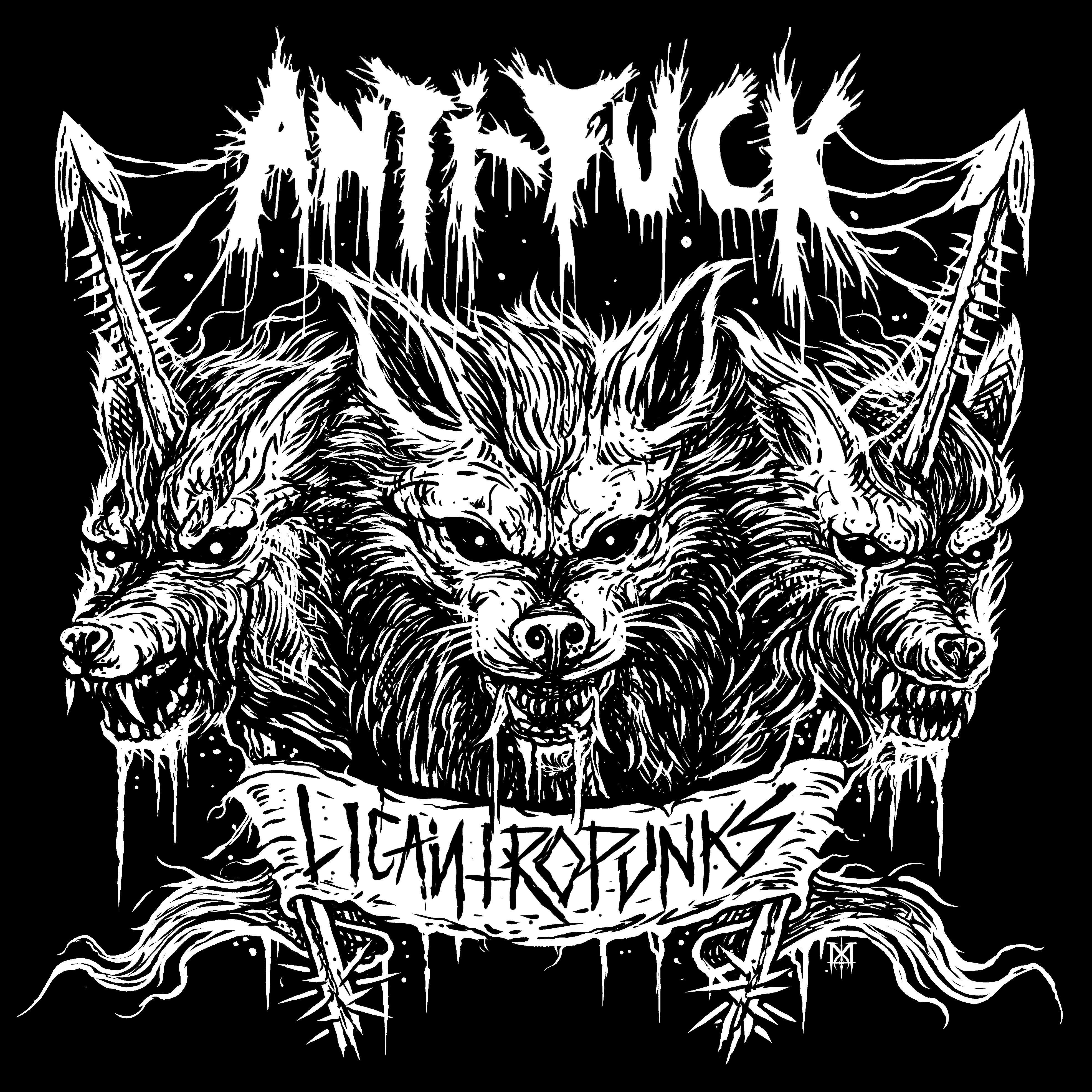 Which things do you think a Band should sacrifice in order to succeed? Have you ever sacrificed anything in your life for a better future for your Band?
Pffff!!! It's quite an interesting question and one that is generally not asked. As an artist, you have to be aware that at some point you have to give even more to make your product work. In our experience we have had to get rid of personal property to be able to pay for recordings, covers, designs, videos, among other things. But in the end, all this has a reward and seeing a job well done and completed is the most important thing.
Describe your ideal live show as a performance Band. Have you already experienced that?
Throughout our history we have had different presentations within our country and each one has been of great importance to us. However, one thing we would like to do is perform at Obscene Extreme, it's a festival that showcases all the bestiality of bands from all over the world. So we hope to be in the Czech Republic very soon.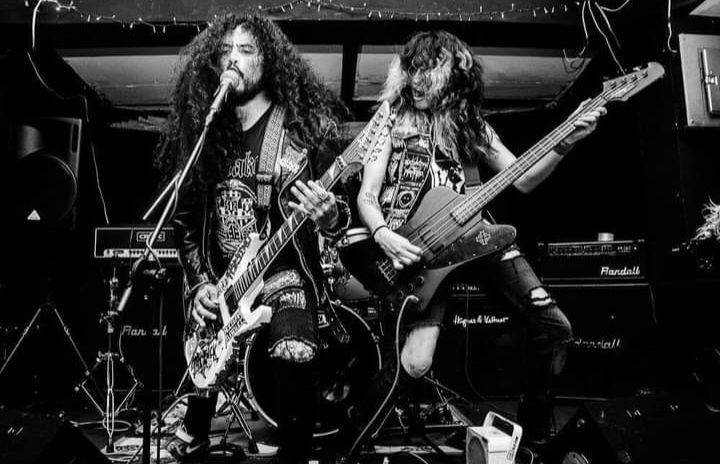 Which attributes, do you think, that a new Metal Band should have in order to gain identity and be unique?
The identity of a band is something that is generated over the years, it is good to have a reference, but not to appropriate so much of a single thing. Another important aspect is to be very constant with your work, in the end the result will be seen with the public that follows you.
Do you believe that Digital Platforms help the new Metal Bands? Which, do you think, is the ideal way for a Band to promote its work?
As I told you, currently the digital platforms are of great support to disseminate the material of all the bands. However, sometimes it is a double-edged sword, because "quality is not the same as quantity" There are bands that can have 25,000 followers on Facebook, but the music is not very good, or there can be a band that has 400 followers. and can be at the level of many world class bands. Currently everything is governed in this regard, however the important thing would be to support this type of groups and consume their material.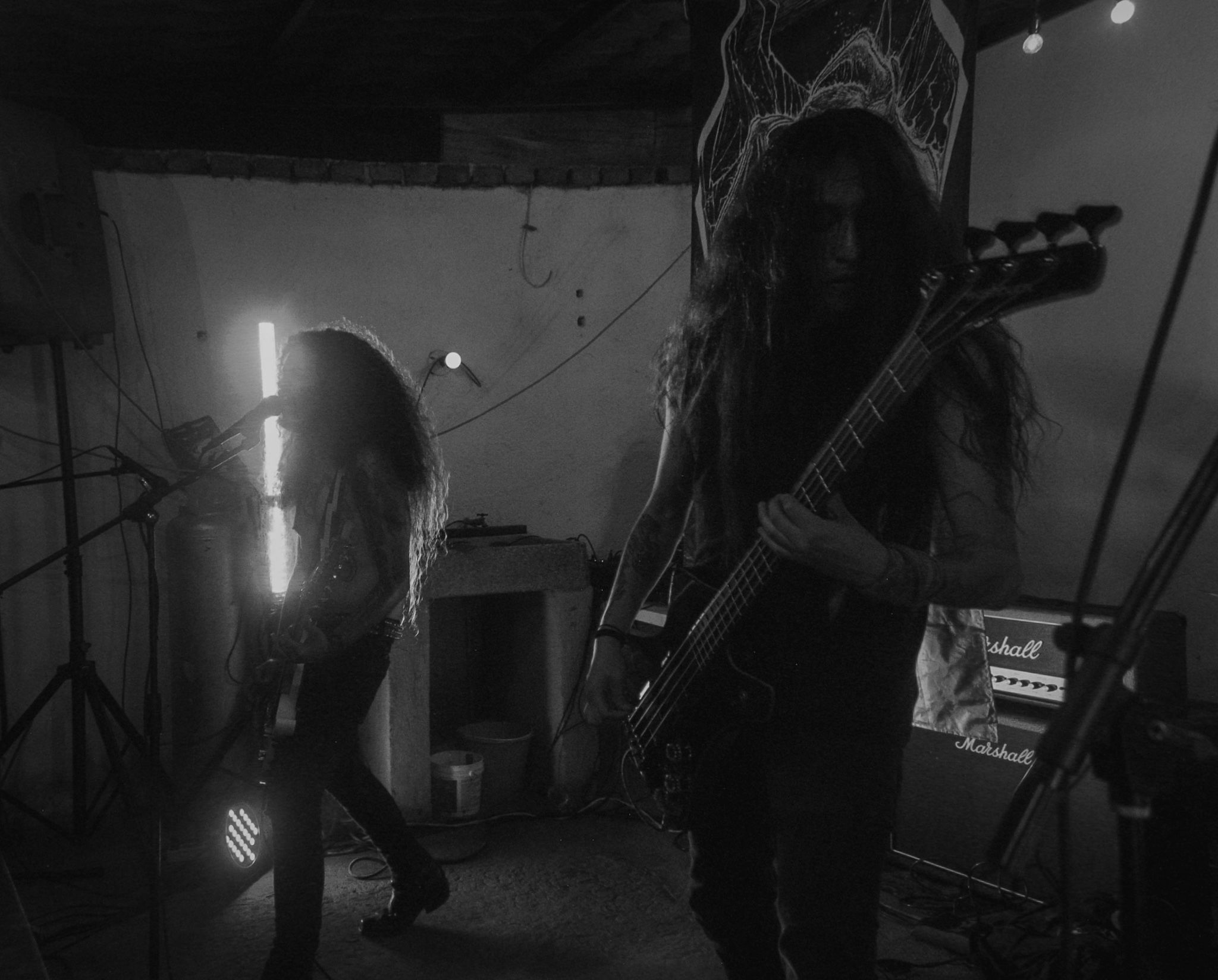 Do you see any differences between Non EU Metal Market & EU Metal Market (Labels, Bands, Fans etc)? Which you prefer most?
Oh! It's a very interesting question... In our country we see metal in a physical format highly devalued to the point that for us as a band sometimes the material is sold or exchanged at our shows, because there are many people who aren't used to it. to pay the fair price of the material. However, in our country there is also a circle of metalheads who are extremely music lovers and pay and acquire the material without any problem.In our experience we have imported material to other countries and it is much more favorable when fans from other countries pay not only for a record, but for all your discography, t-shirts and other gadgets that you can sell them, they buy everything! And it's very nice to see that, but it's also proof of how things are progressing in other first world countries compared to Latin America...
The last 2 years worldwide we have faced many dark, strange & new situations with our everyday life (covid, lock-down etc.) Did all of this affect you positively or negatively?
It's a very good question! As a result of the pandemic, the world was not the same as always... Everything was death and uncertainty, the world came to a complete standstill! Therefore many bands disappeared, but at the same time some were born. In the year that the pandemic began, we released our full album, "Armed Beasts", however, many shows that we had scheduled were cancelled. At first it was a bit difficult, because we stopped seeing each other for about a month, however then we decided to write more songs and that's how we recorded "Wolves Devastation" which was released in 2021. We as a band never gave up because really for us it was an engine that shouldn't stop and we've been going ever since.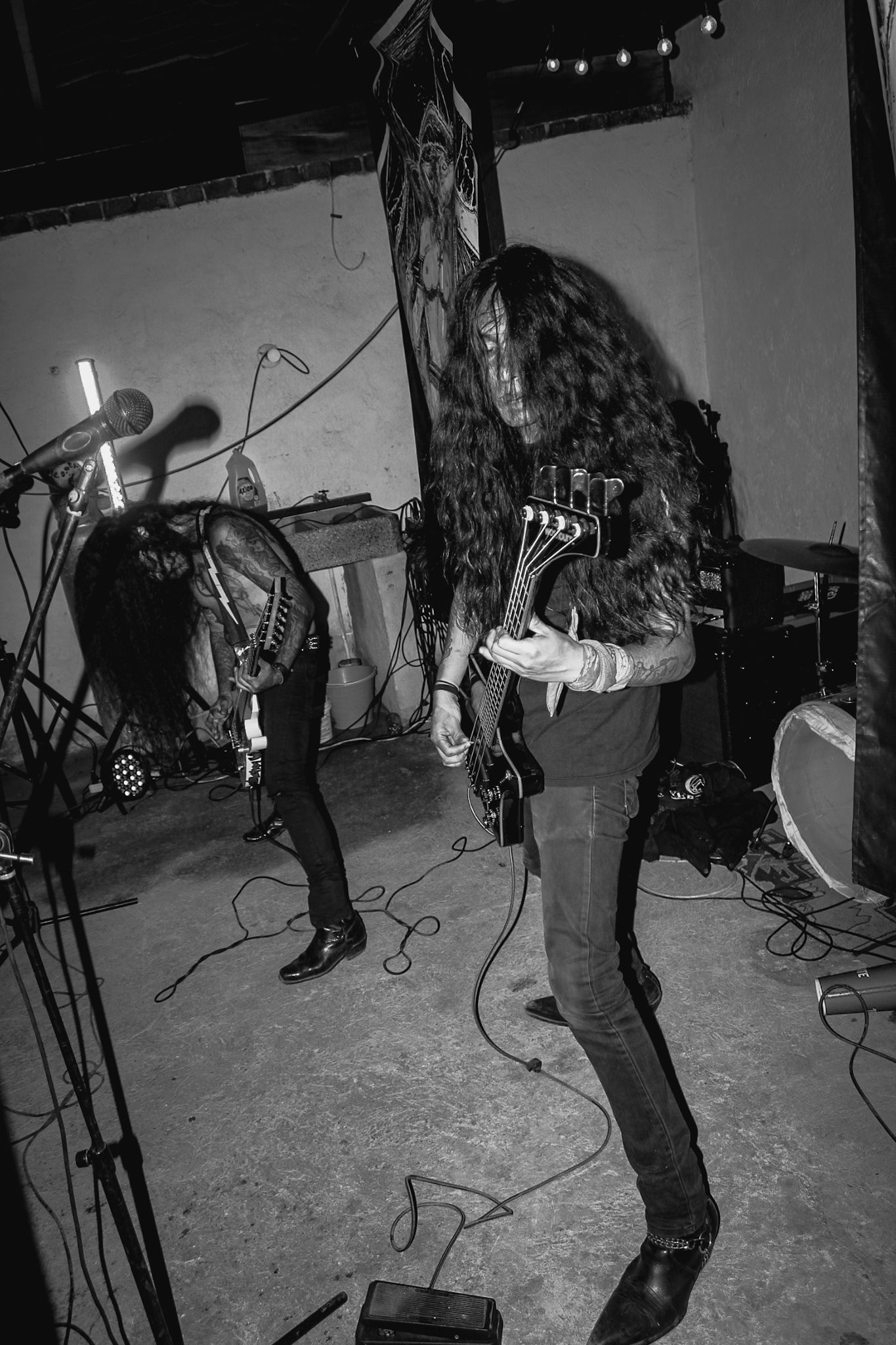 Tell us a few things about the New Underground Metal Scene in Mexico (Bands, Fanzines, Webzines, Metal Clubs etc.)
The metal scene in Mexico is very strong and sticky, without a doubt we dare to say that currently each of these sectors is doing their part. On one side are the organizers of the event and on the other the bands that grow every day and experiment with new sounds and proposals. Last but not least, there are the digital and print media, which do their job optimally, to the point that there are still very good references of people who publish zines and periodically do good research on everything related to metal. In our town I think that the Mexican underground is now stronger than ever, despite many divisions there are also people who are already working hard on all of this...
Do you know anything about the Hellenic Metal Scene?
We know some bands from Greece, mainly from the 80's. However, a band that is very good and is one of our favorites is "Omega". It is beastly, aggressive and withering, although it seems to me that it is no longer active, it is without a doubt a band that had a lot of quality and has several followers in our country.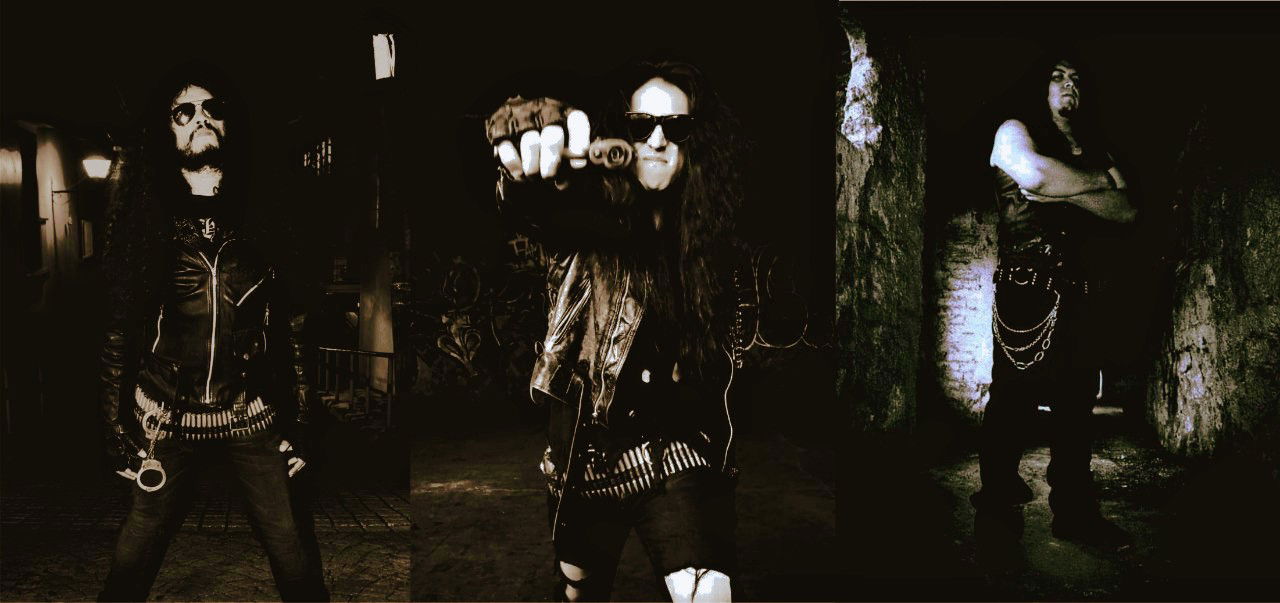 What are your future plans?
First of all, thank you very much for the interview, we really think that what you are doing is a very good proposal and it is good that the metal movement is so present all over the world. We have many things to do, something that we can anticipate is that we are about to launch our official beer for the eighth anniversary of the band, in addition to the fact that we have some pending dates in Canada, which were suspended due to the pandemic. We also have plans to release a full album, which we want to see released in all physical formats. Without a doubt we will continue publishing more material and taking our essence to all corners of this decadent world with our strident Licantropunk!!!
Thank you very much for your time & Keep up the good work! The closure is yours.
We are very grateful for such pleasant questions, we wish you much success and we send you a big hug from Mexico. We hope at some point to visit Greece, drink ourselves to death and wear our lycanthropunk. Cheers!!!
By Steve the Filthy Dog.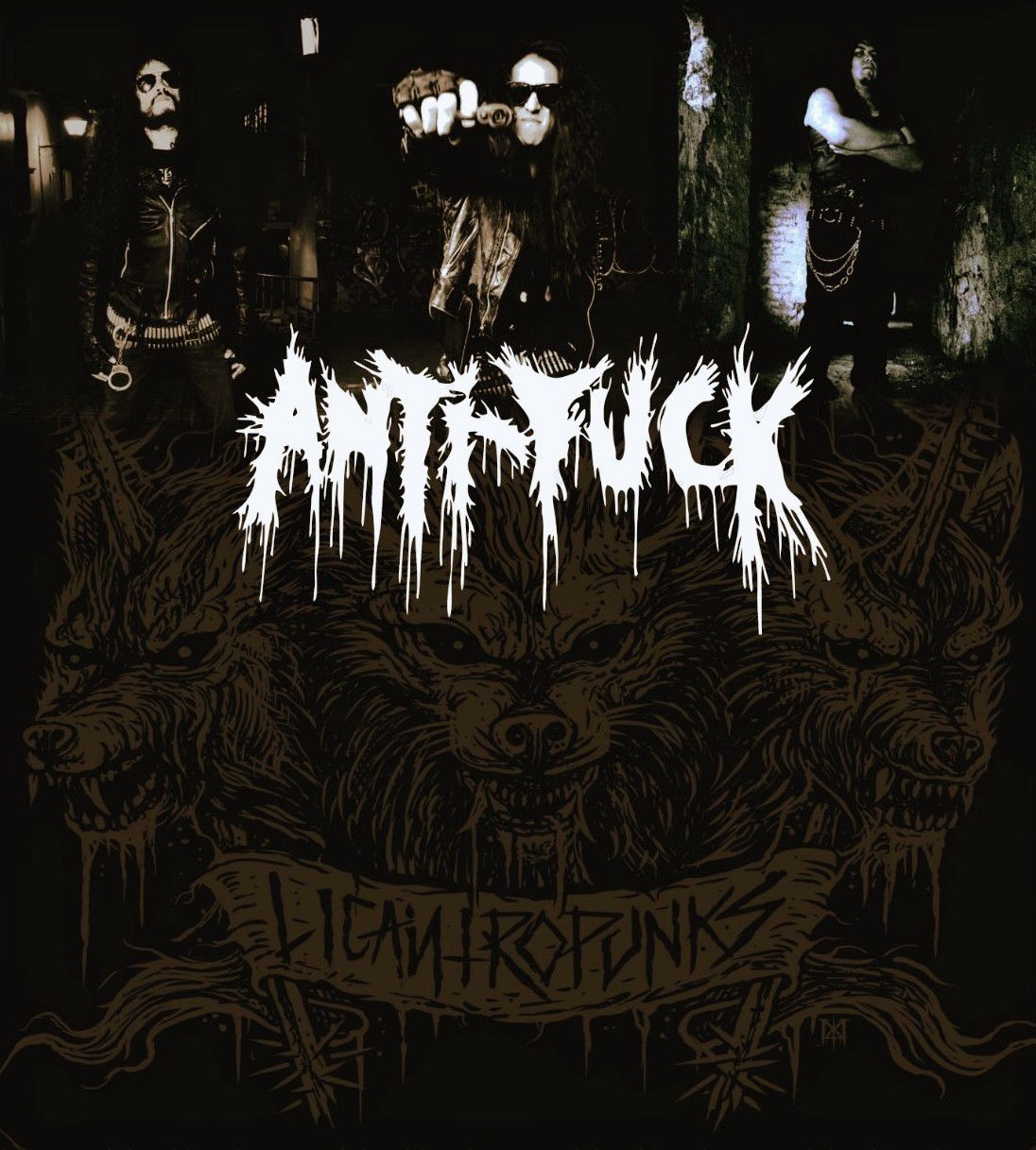 ANTI-FUCK CONTACT:
https://www.facebook.com/licantrogrindcore?mibextid=ZbWKwL
https://www.instagram.com/antifuck_666/
https://open.spotify.com/artist/1VOiPhGWT0e5jdImh9NUqp?si=pGFfQmuIR-uintuli3M5UA&utm_source=copy-link&nd=1