!!!POWER METAL FROM THAILAND!!!
We had a conversation with Stout Lee (Bass/Vocals).Enjoy!
Welcome to the FILTHY DOGS OF METAL Webzine.
Tell us a few things about ANGEL VENGEANCE (Members, Starting Year etc).
Angel Vengeance is melodic power metal band from Bangkok, Thailand, formed in the late of 2017 by Stout (bass, lead vocals) and co-founder, Tuzz (guitars, vocals). Before Angel Vengeance era, Stout was also the founder and bassist of Mystic Angel, power metal band formed in 2005, played cover songs from Deep Purple ,Black Sabbath, Iron Maiden, Judas Priest, Helloween, and Angra together with their own songs composed by Stout performed in many gigs and metal festivals in Thailand and disbanded because of personal reasons in 2008. After that Stout was asked to join Sugar Rocket, a cover band which covered the songs from Iron Maiden, Metallica, Skid Row, Bon Jovi, and Guns N' Roses after disbanded at the end of 2016, Stout had an idea to form his new band, Angel Vengeance. Stout persuaded Tuzz to join Angel Vengeance according to suggestion from ex-drummer of Mystic Angel. Back in university, Stout and Tuzz have been friends before but playing the music in different metal bands. Stout named his new metal band as Angel Vengeance together with the stuffs of the songs presented to Tuzz. At the same time, Stout started designing Angel Vengeance's band logo too. About Tuzz, he has been influenced by many heavy metal bands from '80s and '90s especially guitar heroes. Back in 2010, Tuzz formed a metal band named Superheroes which originally consisted of Tuzz (guitars) and Nomkhon (drums) played cover songs of Racer X and Dream Theater but in a short period. Then, Tuzz was asked to join Zafary, another cover band in the position of guitarist and producer, performed the cover songs of Mr.Big and Led Zeppelin in many gigs and music festivals in Thailand. Tuzz's style was inspired by Paul Gilbert, Kiko Loureiro combined with beautiful melody of classical music. And in 2013, after graduated from the university, Tuzz decided to stop playing guitar because of disbanding of Zafary due to personal reasons within the members.Until late of 2017, Stout called Tuzz to join Angel Vengeance. Shortly after that, Tuzz had asked his close friends from college by Stout's suggestion to join Angel Vengeance, they are Nomkhon and Chen.Nomkhon (drums) and Chen (guitars, vocals) who share the same musical passion to join the band. Chen's inspiration from many guitarists especially Yngwie Malmsteen and John Petrucci, he was the founder and guitarist in Taiwanese metal band named Dou Yuetuan before, covered the songs from Dream Theater and Helloween, playing the music in Taipei, Taiwan. While Nomkhon, the drummers are inspired by Mike Portnoy and Jason Rullo, covered the songs from Dream Theater and Symphony X, performed at music festivals in Bangkok, Thailand.With the current line-up Stout, Tuzz, Chen, and Nomkhon, Angel Vengeance started making their full album in recording studios and performed the gigs in Japan on the first half of November 2018 during recording periods and end up with Piet Sielck for mixing and mastering sessions in June and July 2019. After finished all recording processes, Angel Vengeance got the great chance from Mike at Downfall Records to release their full debut album, titled Angel of Vengeance in April 16th, 2020.Music style of Angel Vengeance contains with powerful vocals, twin-lead and harmony guitars together with fabulous bass and technical drums sessions. Theme of this album is about law of Karma and the Apocalypse, Angel of Vengeance would come into the world to punish all the sinners who live in these rotten world.
You have recently released your new album ''Angel Vengeance''. What is the feedback from your audience as well as from the press?
Great feedback from the fans around the world, thank you so much and appreciated for your kindness support. Angel of Vengeance is such an earworm album, sticky melodies and progressive music a little bit. All techniques no matter guitars, bass, and drums were selected carefully to use in each song. We're glad that metal fans love this album, thank you so much.
Label or DIY and why?
Label, we have signed to Downfall Records, Sweden. Mike and Downfall Records helps us a lot both distribution channels no matter digital download, CD, and merchandises and also cooperate with Wes Moose Jaques and Metal Coffee PR, USA to promote our debut album throughout the world. So the band and I can focus only on making music and performance rehearsals.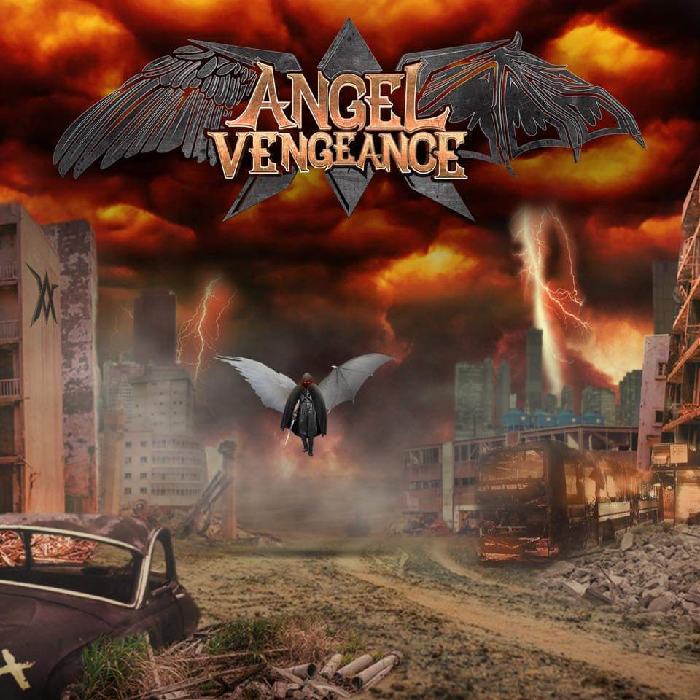 Do you prefer Vinyl, Tape, CD or Digital Format and why is that?
Personally, I love all physical formats of music because I can enjoy the music passed through my ears while I can enjoy by my eyes on the booklet, sleeve cover, artworks, and lyrics at the same time. Nowadays, digital formats are widespread and easier than ever to get it, even lying on the bed, just click and download, a ton of great albums will be on your device, you can take it everywhere even during jogging and exercises but the real quality of sound and the smell of vinyl is more attractive, right ? ha ha ha.
Your music style is Heavy/Power Metal. Which are your main influences (Favourite Artists / Bands etc.)
My main influences are Iron Maiden, Steve Harris is the one who blew away my thoughts about how to play bass with great melodies and dynamic. Billy Sheehan, I have learned his great tapping techniques from him, moreover, I love Deep Purple, Black Sabbath, Led Zeppelin, Judas Priest, Metallica , Helloween, Thin Lizzy. Tuzz and Chen (guitars, backing vocals) influence on Racer-X (Paul Gilbert), Dream Theater (John Petrucci), Jimi Hendrix, Van Halen (Edward Van Halen) and Yngwie Malmsteen while our drummer, Nomkhon influences on Mike Portnoy (ex-Dream Theater), Chris Adler (Lamb of God), Jason Rullo (Symphony-X) and Dennis Chambers.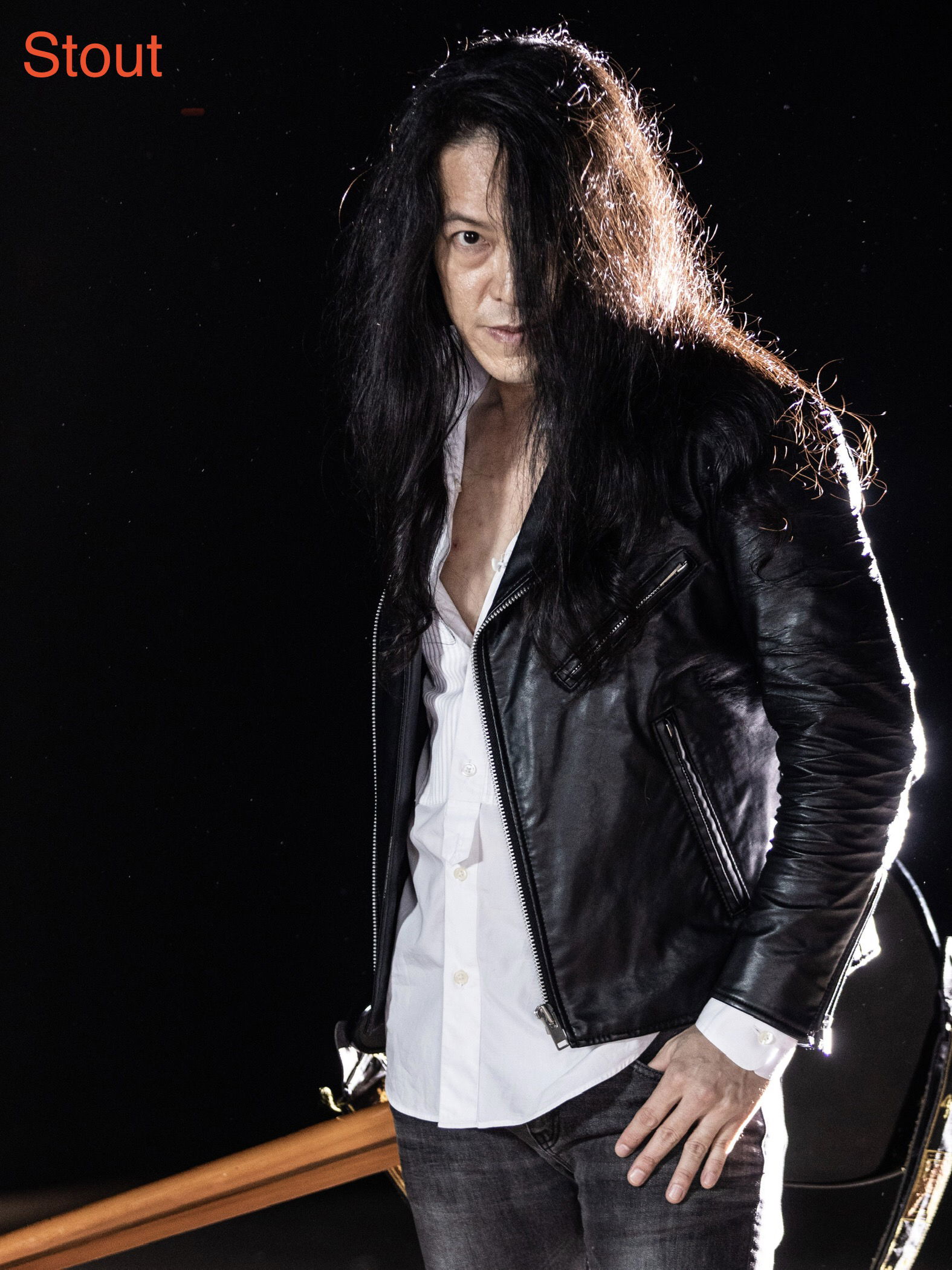 Which things, do you think, a Band should sacrifice in order to succeed? Have you ever sacrificed anything in your life for a better future of your Band?
First of all, we need to sacrifice our times for practice on our own instruments as if it's a part of your body, then rehearsal together to balance the sound of the band. The unity of the band will show you both in recording studio and live performance, this is so important, if you love to play the music, you must love to practice and find the new stuffs on your music.The band and I have to sacrifice our times to spend with the families and go for the music instead but why not, if this is what we love and dream to do for the whole life.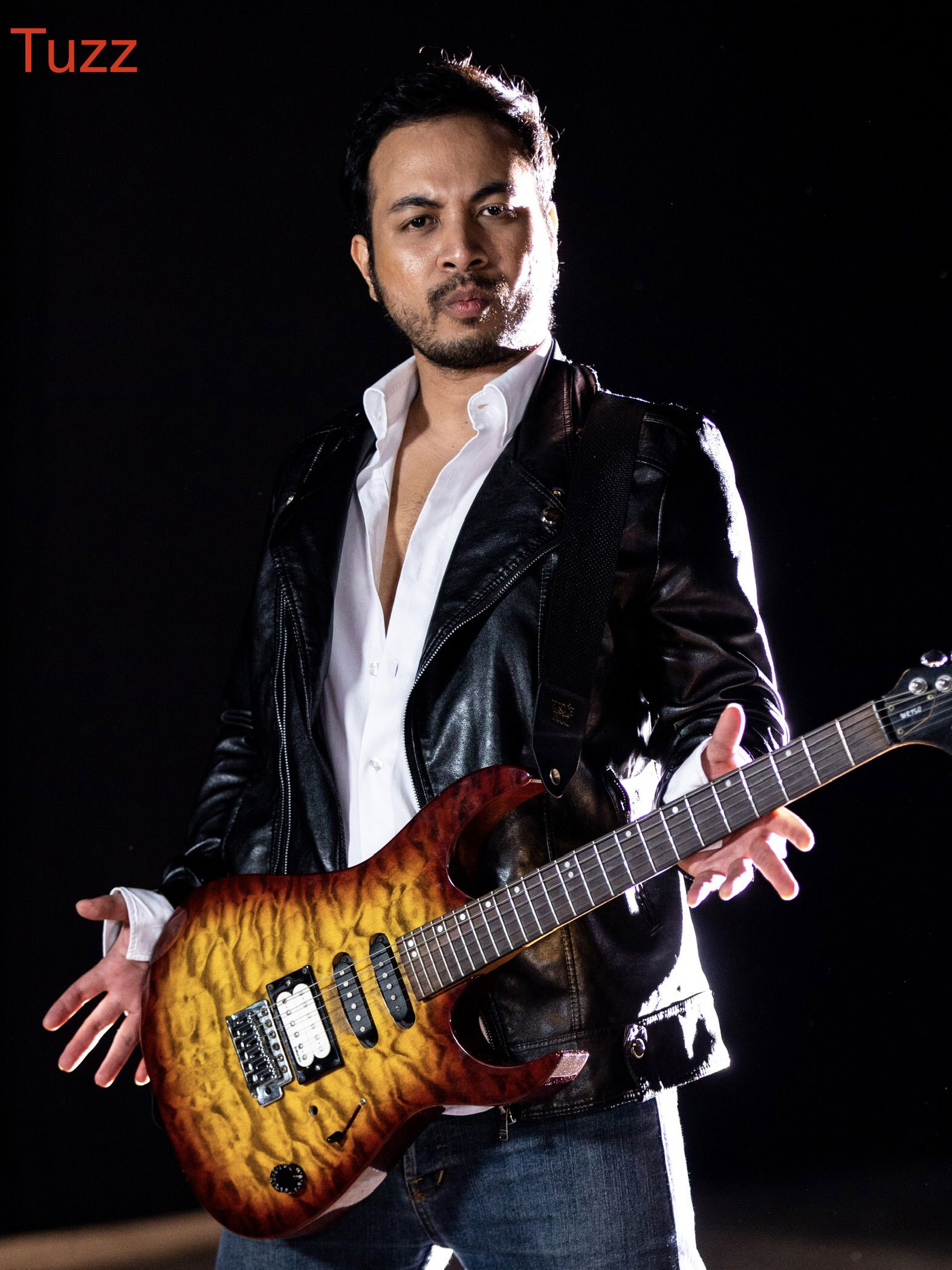 Describe your ideal live show as a performance Band. Have you already experienced that?
Absolutely, always in my head, the band and I always do something different from studio album during rehearsal to make it more funny and relax during the gigs. As we know, the audiences come to see and enjoy the shows not come for something the same with what they heard from studio album. Quality of the shows will be contained with the atmosphere, improvisation, powerful performance that will be engaged to the audiences.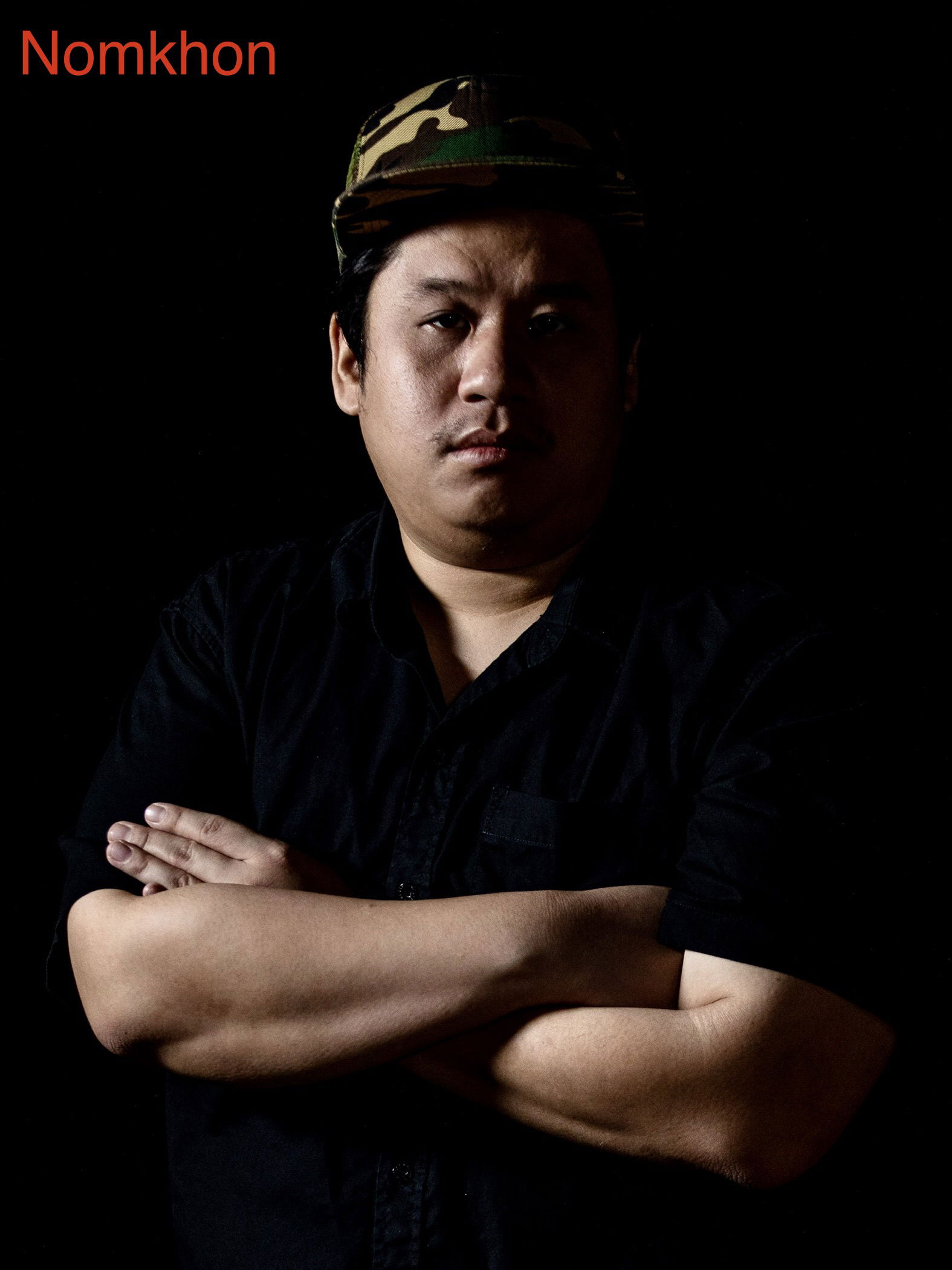 Which attributes, do you think, that a new Heavy Metal Band should have in order to gain identity and be unique?
Folklore of music from where they come from, different countries, different cultures. Sometimes, it's hard to combine these things together with the style of music that we love to do. Moreover, the ideas to put into the songs, it must come from your true self from your heart without pretending and fixed formula that expected before to be popular. Honestly, I hate those bubble gum music.
Do you believe that Bandcamp and other Digital Platforms help the new Heavy Metal Bands? Which, do you think, is the ideal way for a Band to promote its work?
As we know that digital download is more popular than before, many applications that serve for metal music no matter Bandcamp, iTunes, Spotify, Deezer, and many mores. Quick response and up to date, these digital platforms are very useful to promote the new band with new album get along with social networks like Facebook, Twitter and Instagram that help us get closer to the bands than before. By the way, there're many campaigns from those digital download to support the artists impacted by the pandemic, I think this is the good idea to help the artists during these hard time.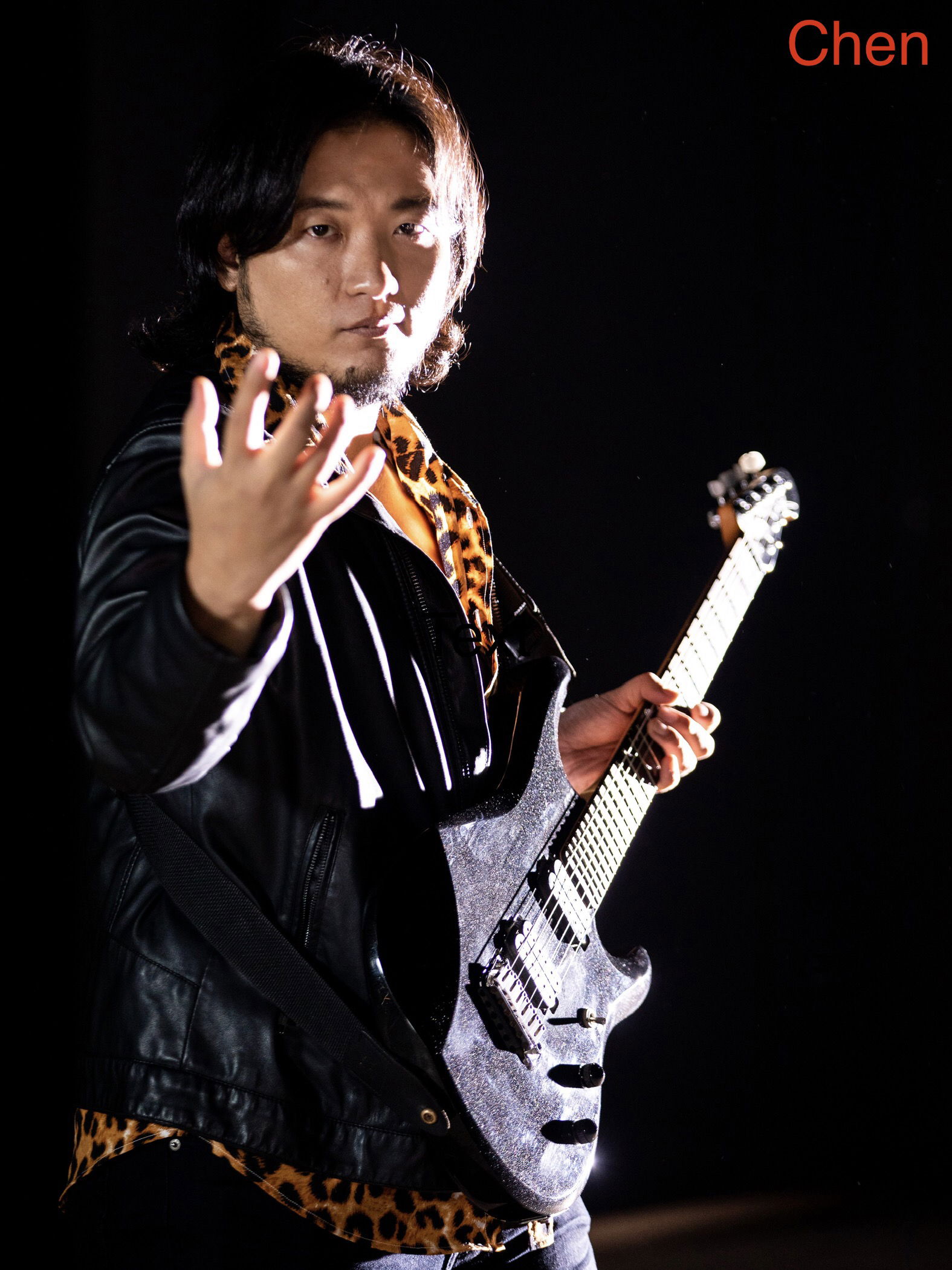 Tell us a few things about the New Underground Metal Scene in Thailand (Bands, Fanzines, Webzines, Metal Clubs etc.)
Here in Bangkok, Thailand, we have many kinds of metal music no matter Death Metal such as Donpheebin, Dezember, Ecchymosis, and many mores to Melodic Power Metal the same as Angel Vengeance such as Nathania and Eurasia. Thailand Metal Scene is a big webzine that presents and reports both existing and new metal bands around the world including domestic metal scene too.
Do you know anything about the Hellenic Metal Scene?
Yes, Hellenic Metal Scene is Black Metal Webzine, great stuffs, actually, I'm a fan of Fast Black Metal, Dark Funeral from Sweden and The Secrets of the Black Arts is my most favorite black metal album of all time.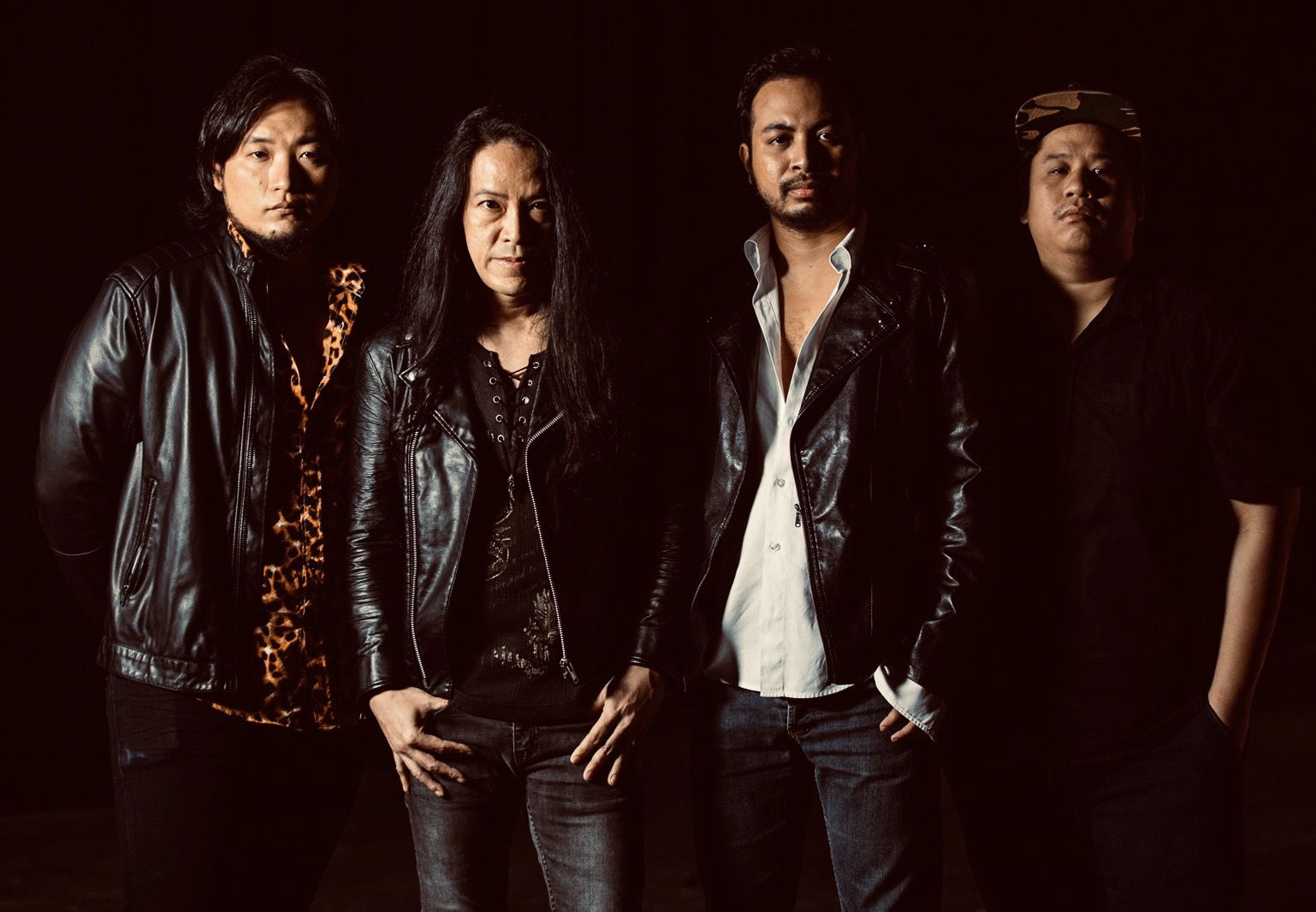 What are your future plans?
As we know, we're all on pandemic right now, only hope that we will get vaccine maybe 1 or 2 years from now on, after pandemic, see you all at the front!.We will try to reach as much as possible for the audiences around the world, social networks are the most effective at this time to promote our music and news.
Thank you very much for your time & Keep up the good work! The closure is yours.
As an honor to be interviewed with you and thank you so much for your kindness support, all information about Angel Vengeance and Downfall Records are on the links below:
https://www.facebook.com/the.angel.vengeance/
https://twitter.com/AngelVengeance3?s=07
https://www.youtube.com/channel/UCY3Nv_y45bmC6glhlxAzbvw
https://www.youtube.com/channel/UCPQ8sQ_zTIsZ_peMdePy2cA
By Steve the Filthy Dog.