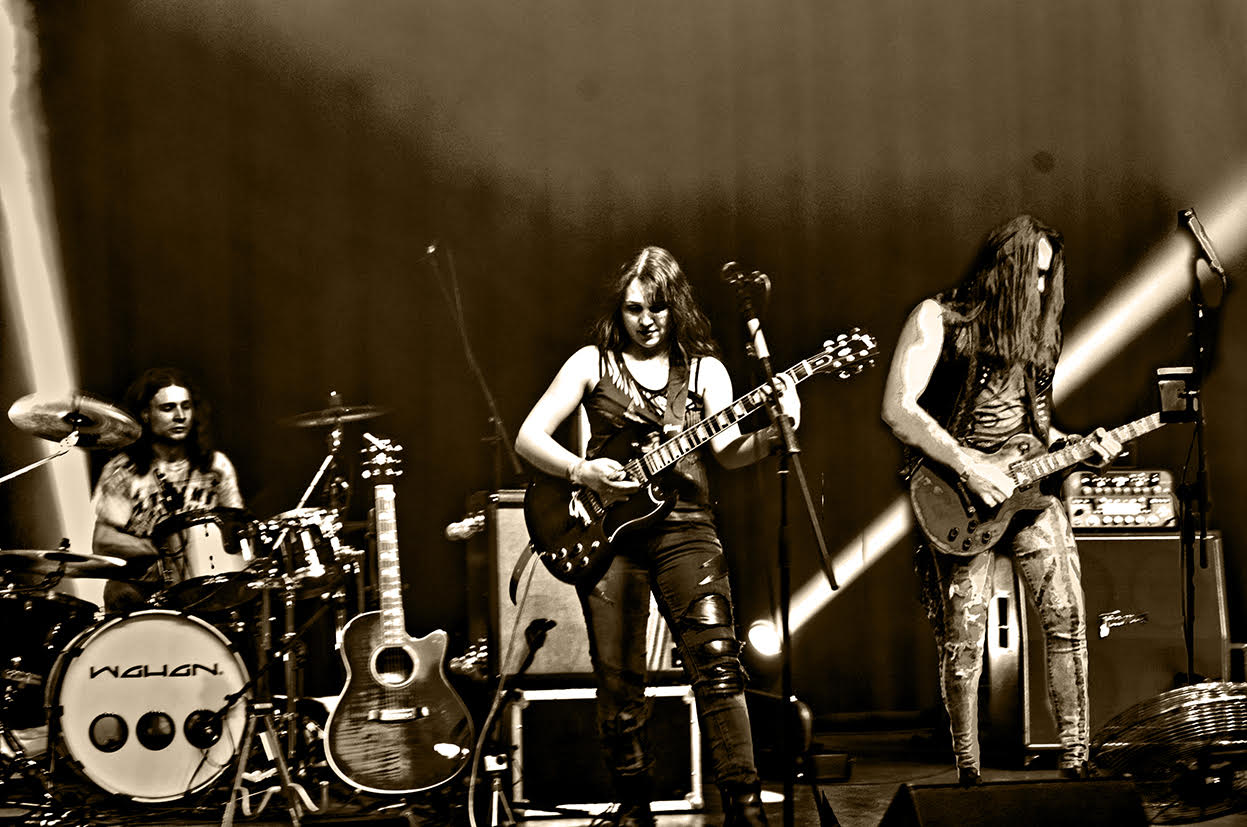 Welcome to the FILTHY DOGS OF METAL Webzine.
Tell us a few things about ANDY ROCKS (Members, Starting Year etc).
Andy Rocks was founded in 2018 by me (Andrea) as singer, Markus on drums and Micheal on bass. Unfortunately, Michael left the band and now we have two new members. Andreas on bass and Stone on guitar.
In 2019 you have released your EP ''Porcelaine Heart''. What was the feedback from your audience as well as from the press?
As you can read in the reviews the EP got it was taken very positive for being a little edgy and not to clean and for having various shades. It was also appreciated for sounding like a mix of European and American Rock.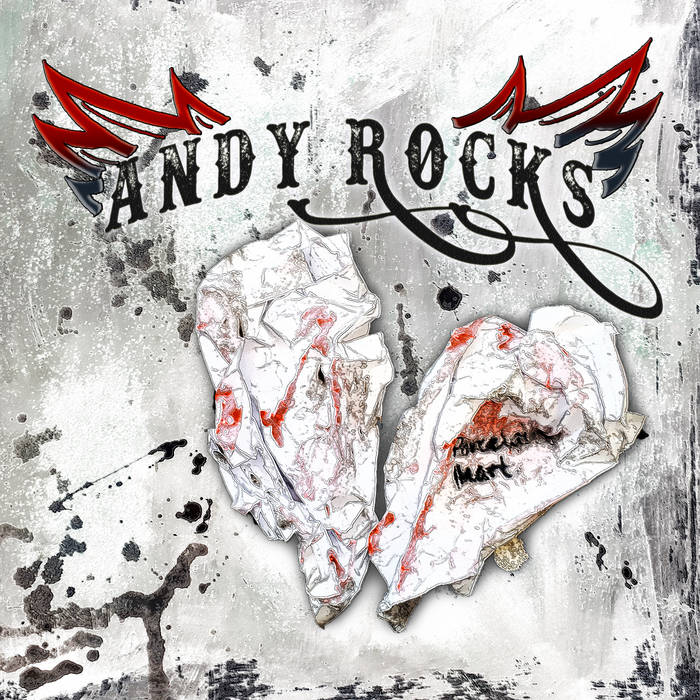 Label or DIY and why?
To self-release the EP was the easiest and fastest way to publish it. That is why it was done this way. When we started this project, I did not want to wait to long to put something out.
Do you prefer Vinyl, Tape, CD or Digital Format and why is that?
I grew up with CDs and I still have plenty of them. I still prefer buying CDs instead of downloading stuff because to have a physical copy of a record reflects the worth of it as a work of art. Saving it on the computer only saves space but I still like holding a CD in my hand and scroll through the booklet and read the lyrics.
Which are your main influences (Favourite Artists / Bands etc.)
As I already said in some interviews, I am a big fan of Jon Bon Jovi. I started writing and singing because of this band and I already bought their new record. What influenced me most is still the music I listened to when I was a teenager. Such are artists like Sheryl Crow, Alanis Morissette, Guns 'n' Roses, Aerosmith for example. A lot of rock and hard rock stuff, especially from the 90s but also classic stuff like AC/DC.
Which things, do you think, a Band should sacrifice in order to succeed? Have you ever sacrificed anything in your life for a better future of your Band?
I am not sure if one should say 'sacrifice something'. Maybe it's better to say, you have to work for it. You put a lot of time, energy, heart blood and money into making music. But I would not sell my soul for being successful. For me it is not about success at all costs, it is about the songs and the music. In the past I have put as much energy as I could into my band Black Daffodils. But you cannot force success. We did what we could, but we were still an underground band.
Describe your ideal live show as a performance Band. Have you already experienced that?
I am not a big fan about all that big show around a concert where you have to play a special roll. Isn't it about the music and the passion? If the musicians are good and passionate and the audience is enthusiastic, that's fantastic. I have had some smaller gigs with that atmosphere and that was great.
Which attributes, do you think, that a new Rock Band should have in order to gain identity and be unique?
I think it is important to be authentic and passionate and make music from the heart. You should not have to be just a 'product' and sell something that you are not.
Do you believe that Bandcamp and other Digital Platforms help the new Rock Bands? Which, do you think, is the ideal way for a Band to promote its work?
I think it can be helpful if you spend very much time online to look after those platforms. But I think it is still underground. I think you need professional and influential supporters to reach a lager audience. Being on Youtube is very important I think.
Tell us a few things about the New Underground Rock and Hard Rock scene in Germany (Bands, Fanzines, Webzines, Metal Clubs etc.)
Well my impression is the underground is shrinking, especially with this crisis middle size clubs and locations face big difficulties and many might not survive this. So the chances for new bands to play live are also decrease. Some online shows are taking place instead – surely not the same as live concerts. Regarding the number of good bands in the underground, there are many of them, you gotta discover them.
What are your future plans?
We will release a full album in 2021. This year we focused on the recordings and production and we are really looking forward to the release.
Thank you very much for your time & Keep up the good work! The closure is yours.
Thank you very much for the interview!
By Steve the Filthy Dog.
ANDY ROCKS CONTACT:
https://andy-rocks.jimdosite.com
https://www.instagram.com/andyrocks4u
https://www.facebook.com/AndyRocksBand/
https://soundcloud.com/user-470300324