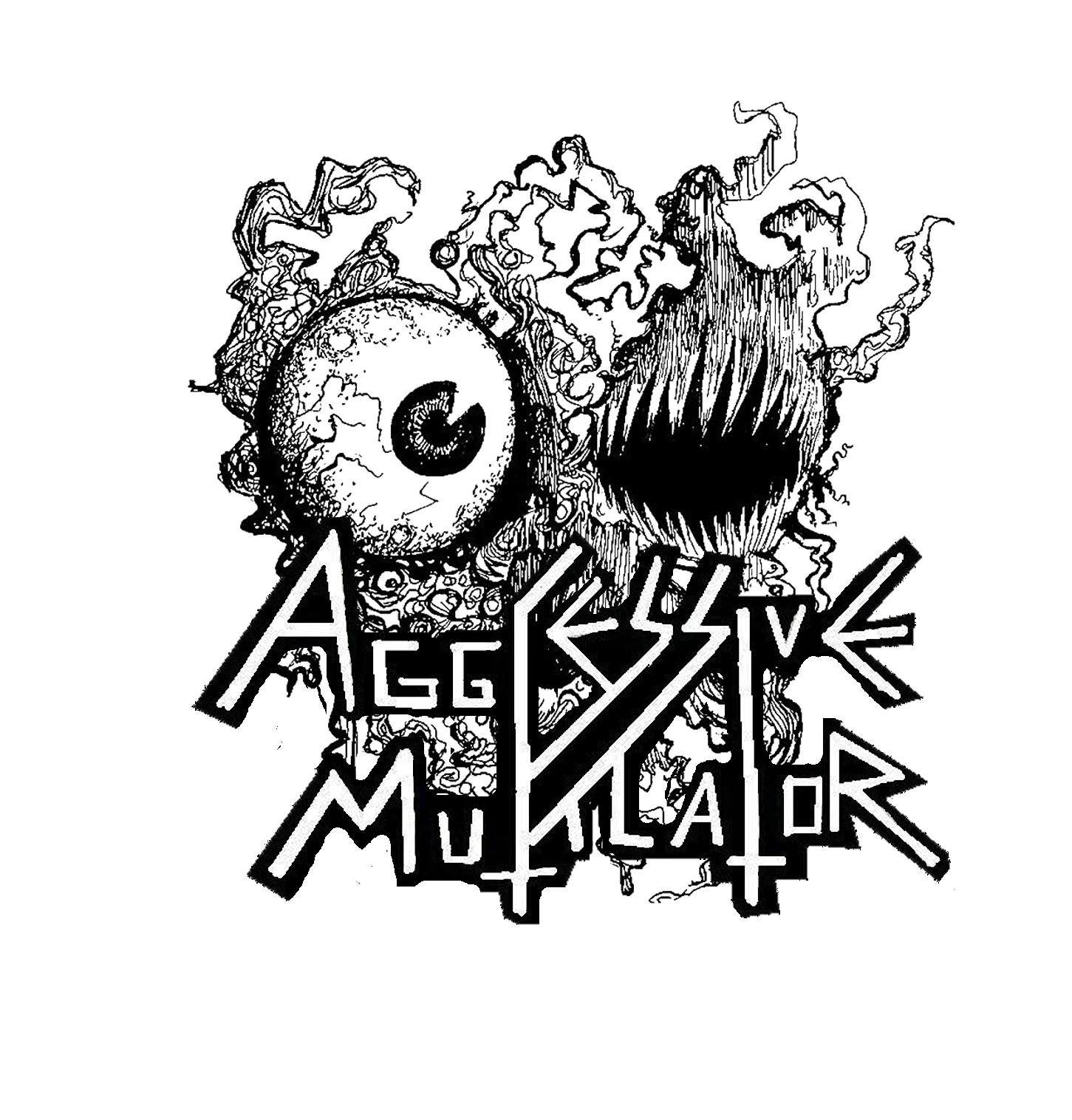 !!!BLACK METALLERS FROM SWEDEN!!!
Welcome to the FILTHY DOGS OF METAL Webzine.
Tell us a few things about AGGRESSIVE MUTILATOR (Members, Starting Year etc).
Hello Stavros and thanks for having us. Aggressive Mutilator started in Norrköping, Sweden in 2012 when two metal heads working on the cemetery met. It is a 2 man band but we have had some extra help when we have recorded our music. The music style is punk/black metal. Lyrics delas with alientaion, power abuse, evil and racism, dark themes, Not the typcial Satanic stuff. We want to be a underground band as much as possible also. And use Intenet as little as possible.
In 2020 you have released together with the Polish Black Metal Band Cadaveric Possession, the split album ''Influx of Hatred''. What was the feedback from your audience as well as from the press?
Most people who have heard it seems to like it. Also some honest reviews. Always great when someone takes their time and give an honest opinion, rather than saying what you want to hear.
Label or DIY and why?
Both. We have many DIY releases we have made at home, and also some pro-label releases (Mexico, Poland, Hungary etc.).
Do you prefer Vinyl, Tape, CD or Digital Format and why is that?
All 3 formats are great, but tapes are the coolest and most handy format for our music, but maybe not the best sounding.
Your music style is Black Metal. Which are your main influences (Favourite Artists / Bands etc.).
We like big classic bands, but we also love underground/D.I.Y. bands. Some favorites: Hellhammer, Bathory, Bad Brains, Venom, Rush, Dead Lord, Thin Lizzy, 16 blåsare utan hjärna, Winterhawk, Buzzcocks, Refused, Judas Priest.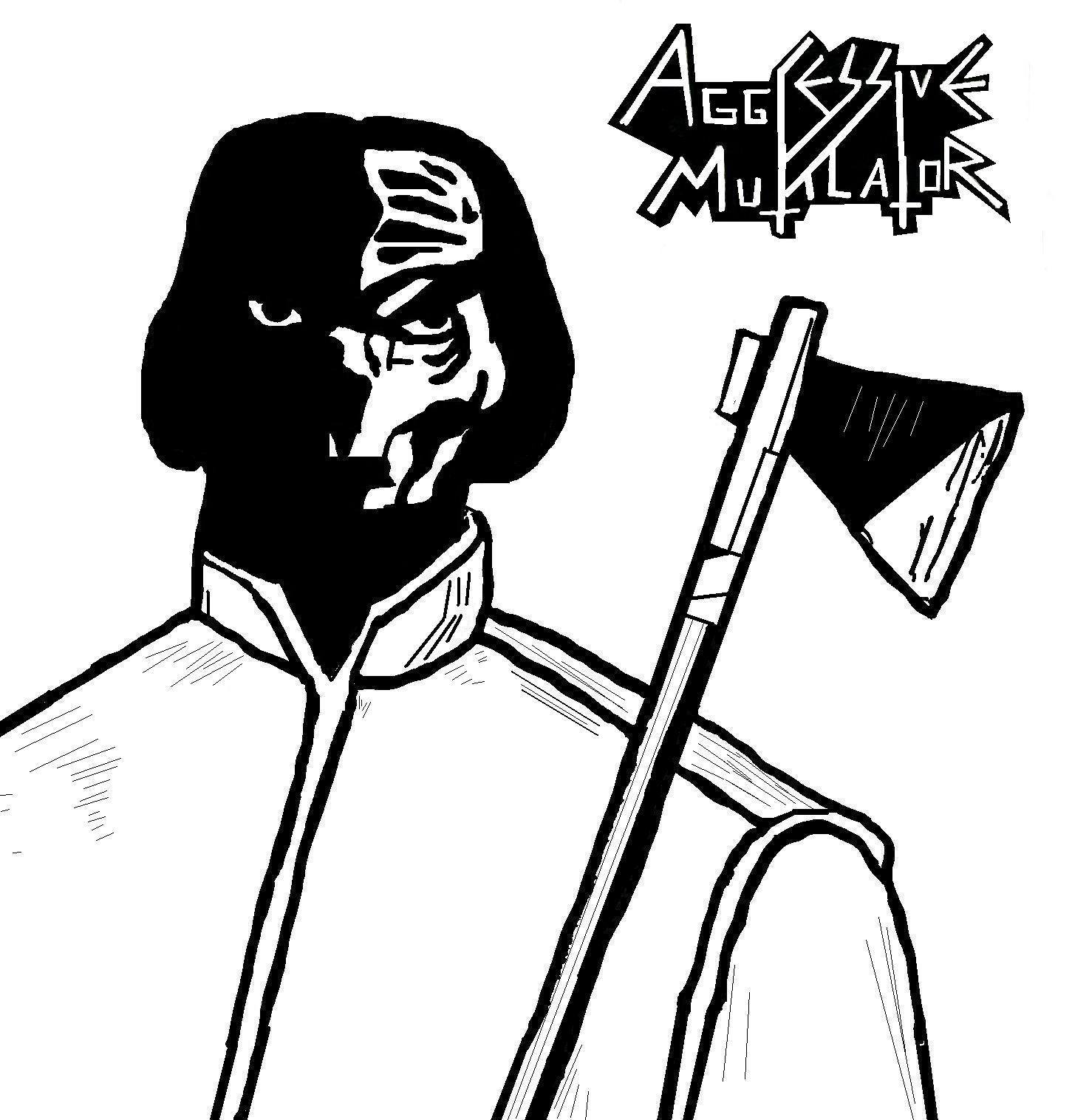 Which things, do you think, a Band should sacrifice in order to succeed? Have you ever sacrificed anything in your life for a better future of your Band?
If you have to sacrifice something for making music, hm... then maybe your are not so interested anyway in doing it. We are music maniacs/die hard fans so it comes naturally spending our times making/listening to music. But we do not actually like listening to music on the internet. We want a record to hold and see. No Spotify or streaming fans in other words.
Describe your ideal live show as a performance Band. Have you already experienced that?
We have never played live. But if we play live we want to have the right attitude on stage and the right look (denim and leather).
Which attributes, do you think, that a new Black Metal Band should have in order to gain identity and be unique?
Do your own stuff for your own pleasure. Don't be afraid to to test new ideas, even if it does not work out. Also be careful with who you are working with. Don't give your songs away to someone, who you will regret afterwards. Talking from personal experience.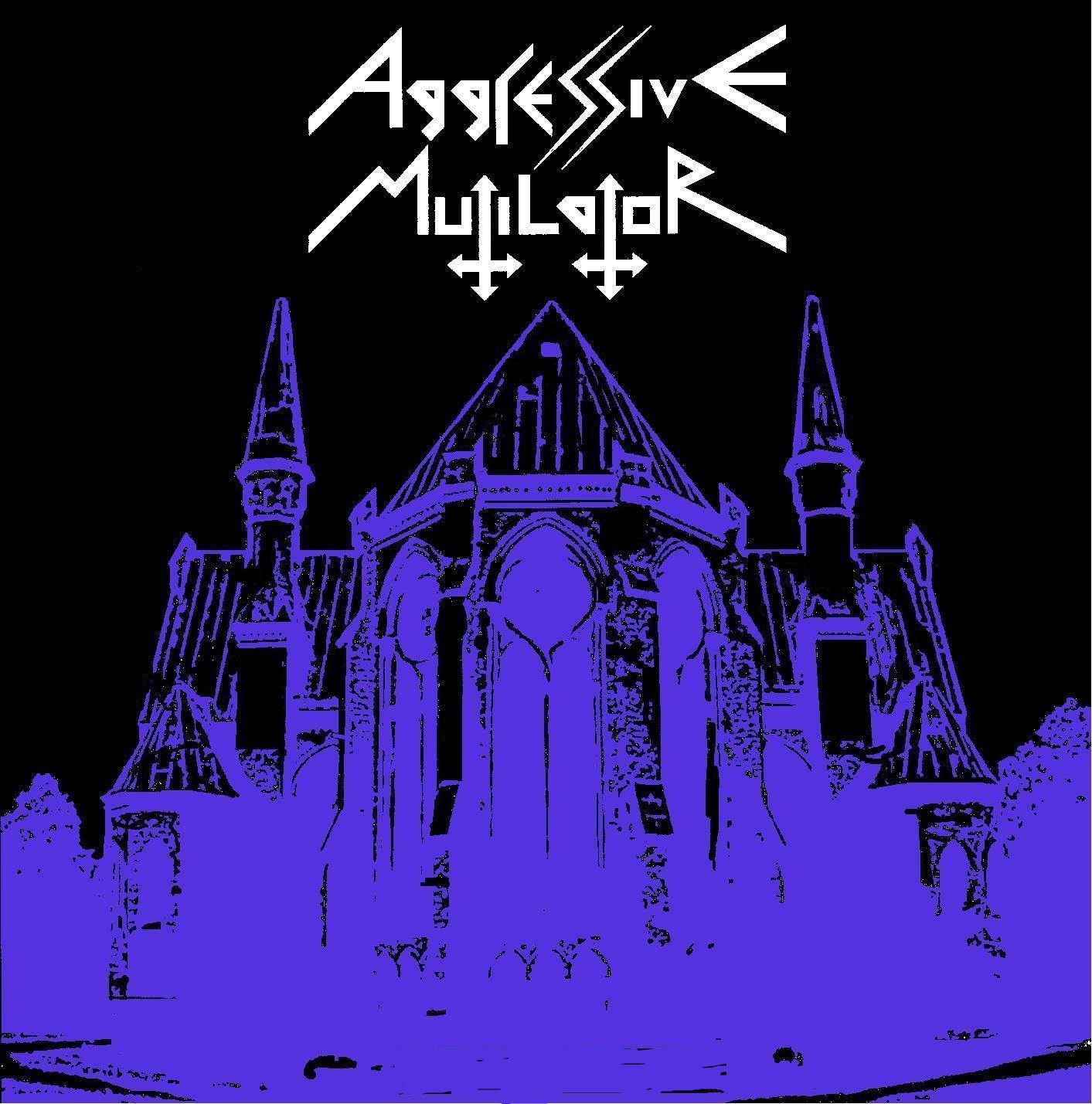 Do you believe that Bandcamp and other Digital Platforms help the new Black Metal Bands? Which, do you think, is the ideal way for a Band to promote its work?
Those platforms are great, but the best way to promote (we guess) are playing gigs. Forums are also a great way or tell your friends to spread the word.
Tell us a few things about the New Underground Black Metal Scene in Sweden (Bands, Fanzines, Webzines, Metal Clubs etc.)
Hinsides Magazine is a great Swedish fanzine. Also they have done reviews of Aggressive Mutilator releases. A great new band is YXXAN, a one -woman band with a lot of punk attitude.
Do you know anything about the Hellenic Metal Scene?
Flames, No Remorse Records, Rotting Christ, Septicflesh, and Necromantia!
What are your future plans?
The band is a bit on hold at the moment so no news right now. The latest thing we did was a Lathe cut record 12". But we have talked about maybe another new demo soon.
Thank you very much for your time & Keep up the good work! The closure is yours.
Thanks for giving us space. We hope the short and concise answers are ok. They are honest.
By Steve the Filthy Dog.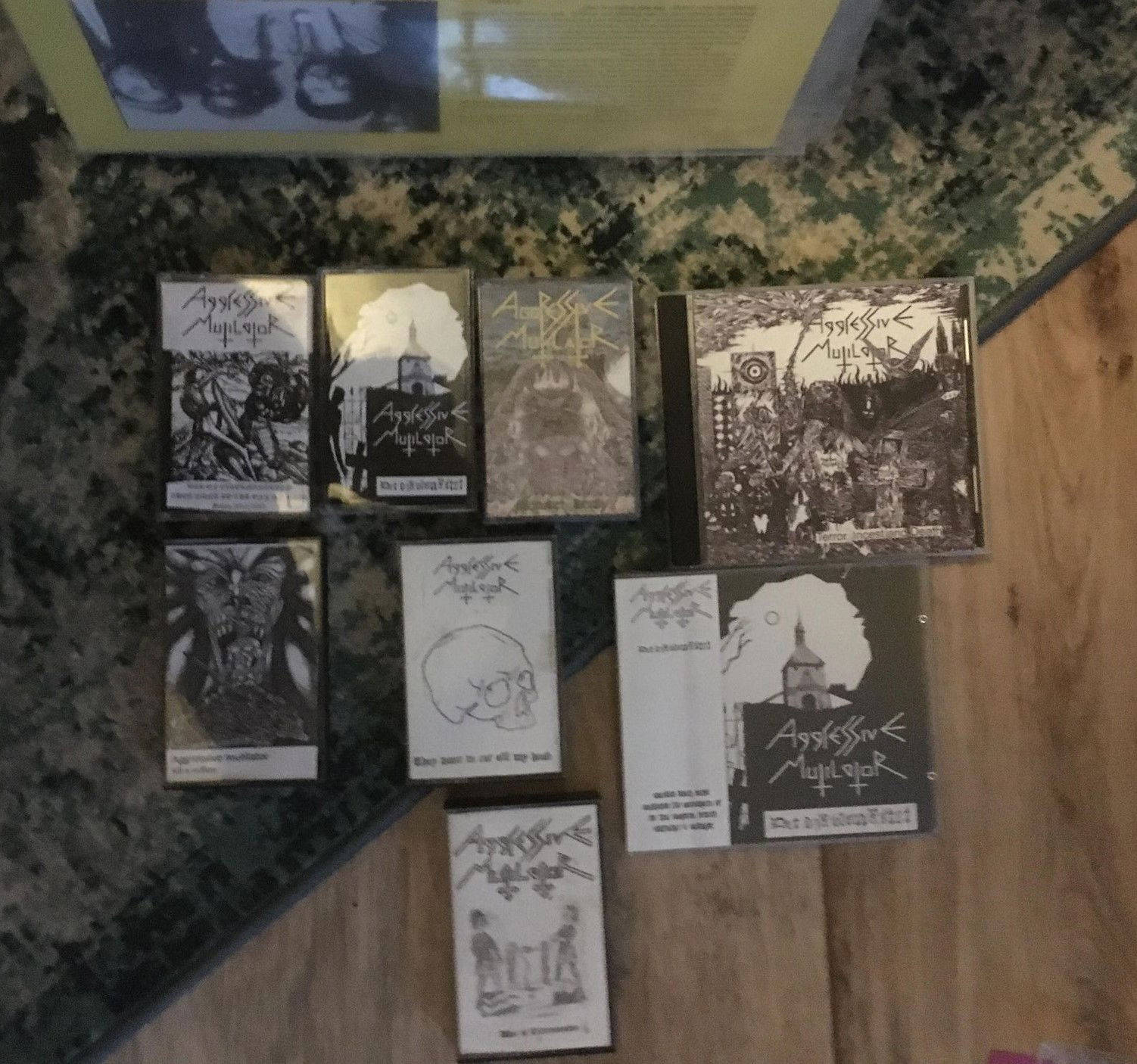 AGGRESSIVE MUTILATOR CONTACT:
https://aggressivemutilator.bandcamp.com/