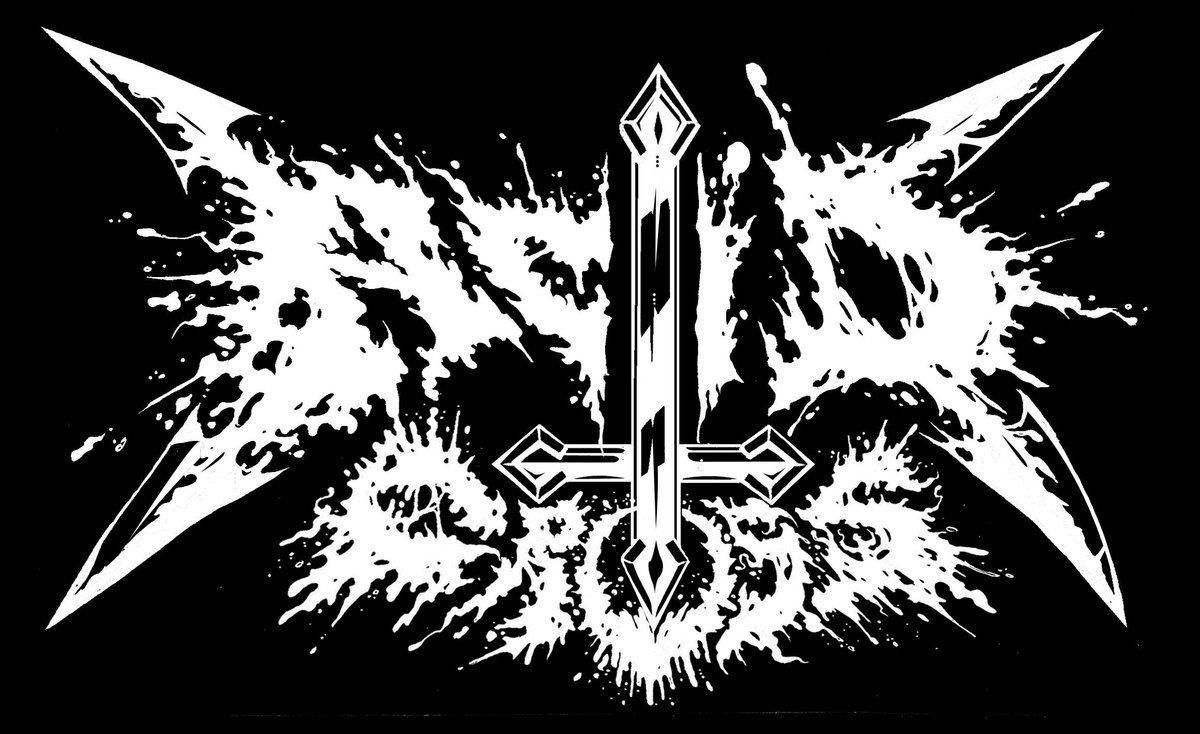 !!!CANADIAN THRASH METAL!!!
We had a conversation with Jon (Guitars/Vocals). Enjoy!
Welcome to the FILTHY DOGS OF METAL Webzine.
Tell us a few things about ACID CROSS (Members, Starting Year etc.)
ACID CROSS was started in 2014 by Jon (Guitar/Vocals), Mich (Drums) and Adam (Bass) to play old school thrash/heavy metal style like Sodom, Kreator, Bathory and Venom. We released our debut album BLACK MOON RITES in 2015 as well as a split with HELLRIPPER and KRIEGG. We played a few live shows that year before Mich and Adam left the band. Jon continued on with the band as a solo project for the next release which was a split with the band SARDU (Toronto) in 2017. We released our second album MURDER MANOR in 2018 and Eric joined the band on vocals making it a duo. We also incorporated some more punk and heavy metal influences like GBH, Anti-Nowhere League, Tank and Warfare. Our latest release was DUNGEON THRASH with James McBain (Hellripper) doing drums on the album for us and we further progressed our sound to have more traditional heavy metal sound along side the thrash metal.
In 2020 you released your EP "Dungeon Thrash". What was the feedback from your audience as well as from the press?
It was all positive feedback as far as I know, although I am sure there are some people that don't like us, haha. We had some good reviews at the time and the tapes we made for the album sold out fast. It was the first release we did where we went and recorded in a studio and had the songs properly mixed and mastered. We worked with Chany Pilote (Inepsy) at No Man's Land studios. I think it is our best sounding release overall.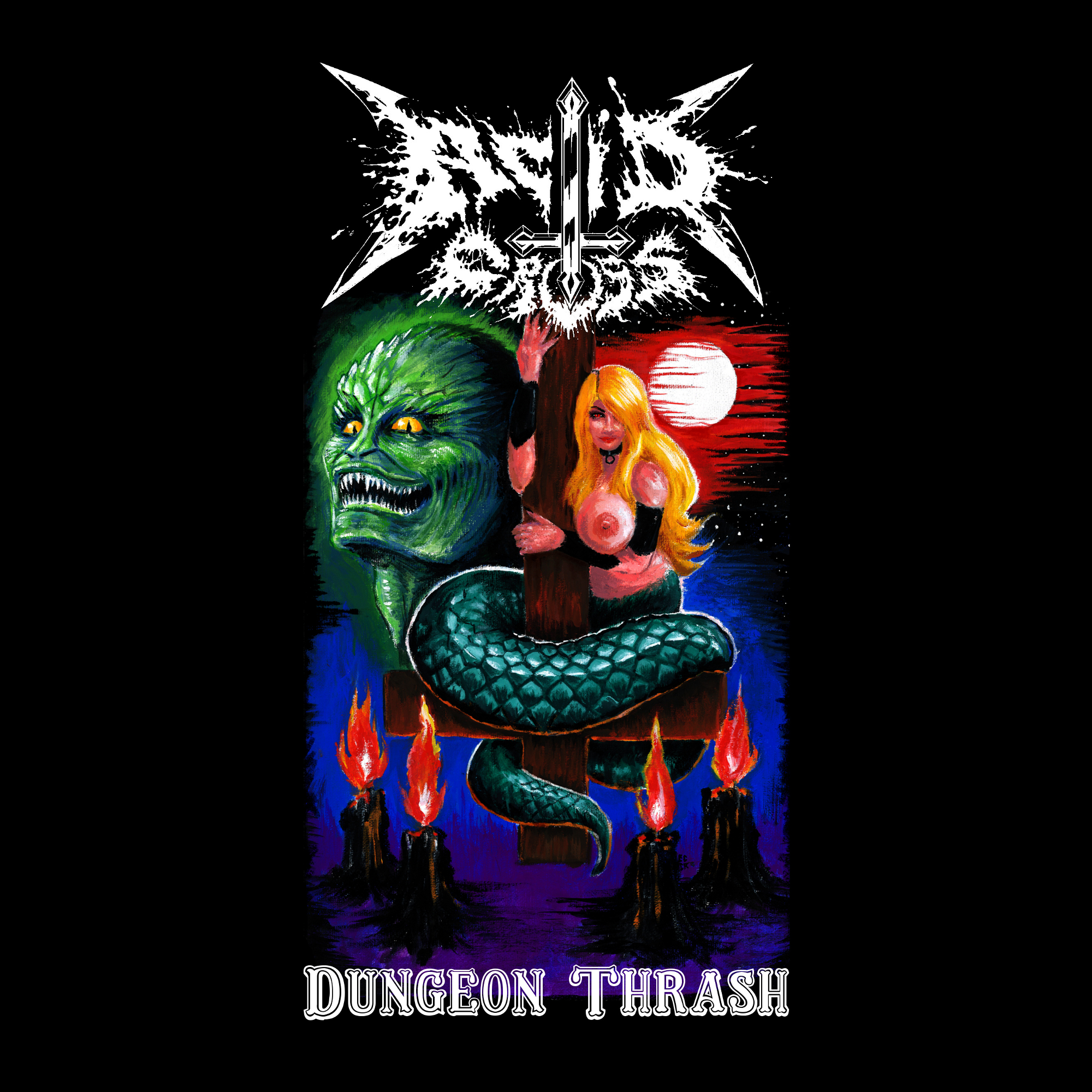 Label or DIY and why?
DIY. 100%. It is just much easier to have control over your own music and the creative process. The only labels we work with are independent underground labels such as Von Frost Records and Hamask Records who are true fans of the music and don't interfere with the artists creativity.
Do you prefer Vinyl, Tape, CD or Digital Format and why is that?
I personally own vinyl, tape and CD in my collection and I use streaming services like Spotify and Bandcamp for checking out bands online. As for the band, we have only ever released on tape and digital format. We don't get much demand for CD format and Vinyl is very expensive! But if any cool underground labels want to release us on vinyl then please get in touch!
Your music style is Thrash Metal. Which are your main influences (Favourite Artists/Bands etc.)
Our main influences when we started were bands like Sodom, Destruction, Kreator, Bathory and Venom. Over the years we have incorporated influences from punk/trad heavy metal bands like Manilla Road, Bulldozer, Warfare, English Dogs, GBH, Anti-Nowhere League, etc. We are also influenced by modern bands like Midnight, Toxic Holocaust, Children of Technology, etc. I would say that we are 70% Thrash Metal and 30% a mix of Punk, Traditional Heavy Metal and Black Metal, haha.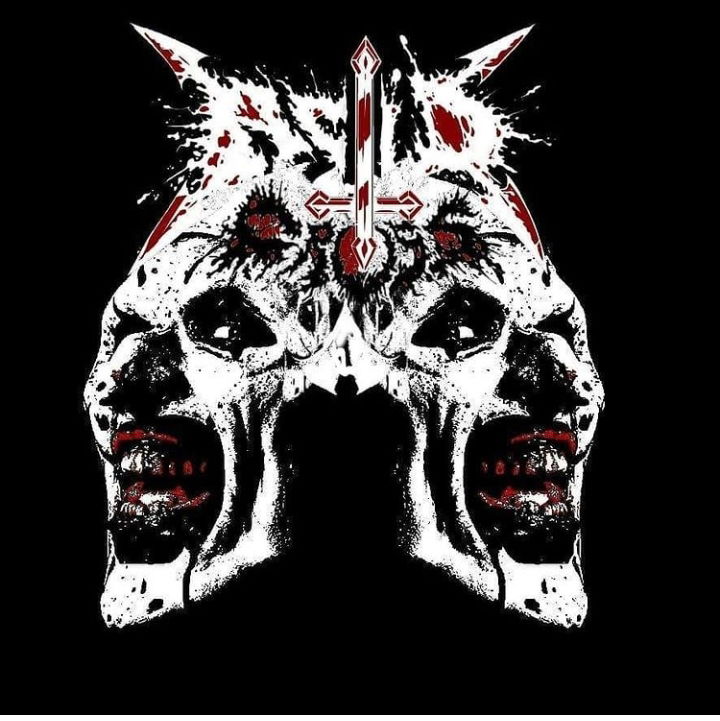 Which things, do you think, a Band should sacrifice in order to succeed? Have you ever sacrificed anything in your life for a better future of your band?
I guess that depends on what someones definition of success is. We aren't trying to make the band into a full-time career so I don't think we need to sacrifice much. We are happy with just releasing music we love and doing the band when we have time. The only thing we have sacrificed is blood and sweat and maybe our health from booze and drugs!
Describe your ideal live show as a performance band. Have you already experienced that?
We have actually only ever played three shows back in 2015 when we were the original line-up. Those shows were all fun and well attended. The ideal live show would be a packed bar with everyone going crazy and thrashing in the pit! We are hoping to start playing some more shows in 2022 once this global pandemic is over.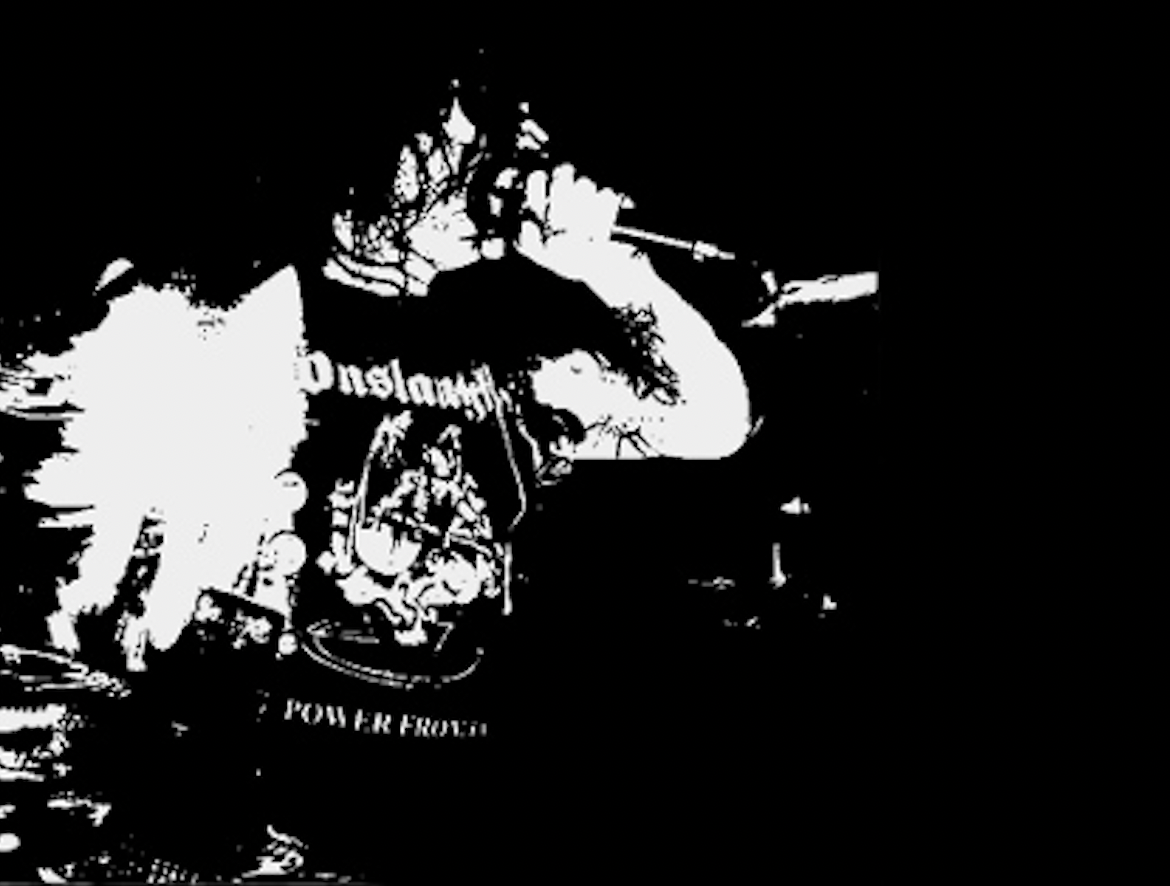 Which attributes, do you think that a new Thrash Metal band should have in order to gain identity and be unique?
I don't know if there is such a thing as uniqueness anymore at this point. There are so many bands, a lot of them are great bands, that it just seems very difficult for a band to come out and sound fresh. I don't think this is a problem either, I think as long as new bands keep the spirit of thrash metal alive and just do what they love then it will be fine. However, I will say, bands should stop naming themselves after other thrash bands album and song titles, haha.
Do you believe that digital platforms help the new Thrash Metal bands? Which, do you think, is the ideal way for a band to promote its work?
I think it has made it much easier for people to discover new bands. I myself find new bands all the time through social media and streaming services. I think it should be used as a tool by bands and not an end all be all. There still needs to be the connection with the offline world of going to shows, doing interviews in print zines, and spreading the band through word of mouth. I find there are some bands that live in a social media bubble where they only exist on social media and have no presence outside of it.
Tell us a few things about the New Underground Metal Scene in Canada (Bands, Fanzines, Webzines, Metal Clubs, etc.)
The Canadian underground scene is alive and well! We have new bands like Invicta, Survival Instinct, Deadwolff, Lycanthro, etc. that are keeping the flame of metal burning! I don't know any new Canadian zines off the top of my head, I am terrible at remembering names!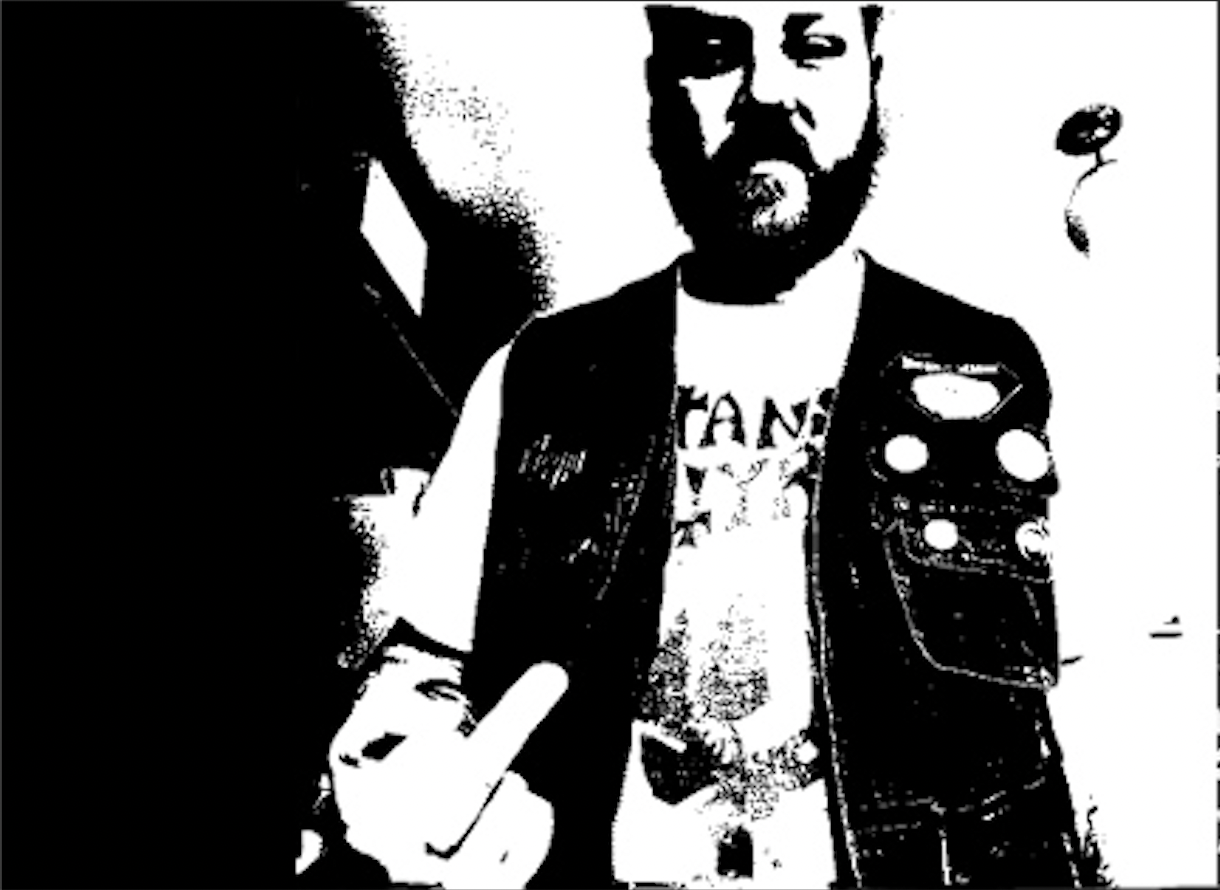 Do you know anything about the Hellenic Metal Scene?
I like Zemial, Rotting Christ, Varathron, Suicidal Angels, Battleroar to name a few, I am probably forgetting some others that I like. I actually had the honour to play a show with Varathron in 2017 with one of my old bands. They were really cool guys and they borrowed our amps. Greece is on my bucket list to visit some day.
What are your future plans?
We are starting rehearsals in May for a new 11 song album. We have two new band members, Nick (Drums) and Marty (Bass) so we again have a full proper line-up for the first time since 2015. We will be recording in early fall this year and the new album will be out by end of the year. We are also going to hopefully start playing live again!
Thank you very much for your time & keep up the good work! The closure is yours.
Thank you for the interview and for keeping the underground alive! Anyone that wants to check us out can find our music at acidcross.bandcamp.com as well as on all the major streaming services! You can follow us on Instagram or Facebook @acidcrossband. Thanks to everyone that supports what we do!
By Steve the Filthy Dog.
ACID CROSS CONTACT:
https://www.facebook.com/acidcrossband/
https://www.instagram.com/acidcrossband/
https://acidcross.bandcamp.com/
https://music.apple.com/us/artist/acid-cross/1334202747