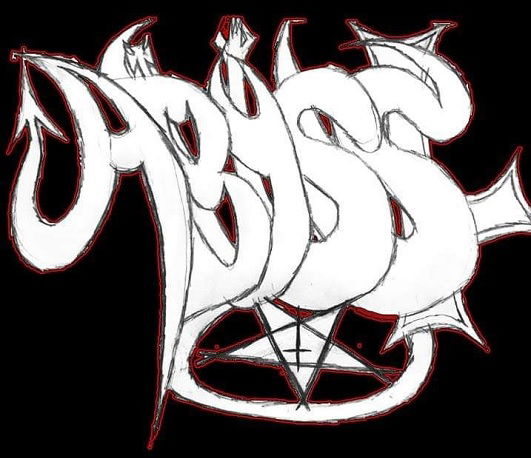 !!!HELLISH DEATH/THRASH METAL FROM CHILE!!!
Welcome to the FILTHY DOGS OF METAL Webzine.
1. Tell us a few things about ABYSS (Members, Starting Year etc).
We're a Deathrash band and we play in a very old school way, we have between 17 and 19 years old, we start the project in June 2019, we release a reh/demo that month with 2 songs, Youth, speed, brutality and hate and Envy.
2. You have recently released your new EP ''Abyss'''. What is the feedback from your audience as well as from the press?
We had a great response from the underground, since we are active in our local scene, and of course the support of our friends and brothers from the beginning.We have not yet been contacted by the press or other zines for interviews, but the diffusion of the EP made us reach more people and we only got great comments from pages and bangers from our country and from all over the world!!
3. Label or DIY and why?
All our releases were made by us, after the EP a couple of labels were interested in releasing our material, but we haven't decided anything yet.
4. Do you prefer Vinyl, Tape, CD or Digital Format and why is that?
Of course the physical format has an incomparable audio quality, but in our times the digital format has helped not only us, but many bands to make known the incredible noise they make, the bands of this century owe a lot to the format digital that has been so much undervalued these days.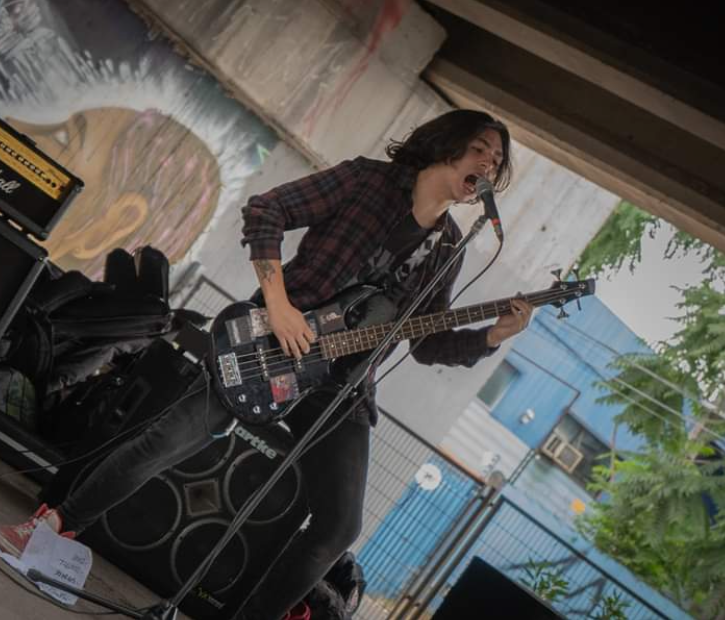 5. Your music style is Thrash/Death Metal. Which are your main influences (Favourite Artists / Bands etc.)
Our greatest references and influences are at the roots of extreme South American metal, beginning with the old Brazilian glories such as Sarcofago, Sepultura, Holocausto, Chakal, Mutilator, Attomica among others, the old school of our own country, bands like Death Yell, Sadism, Pentagram, Atomic Aggresor, among others, also the old school grindcore enters our influences, bands like Napalm Death, Bolt Thrower, Terrorizer, Nausea and Repulsion.But we like metal from all continents and countries, other influences could be Slaughter (CAN), Merciless (SWE), Darkthrone (Death Metal Era), Sadus (US) and Cryptic Slaughter (US).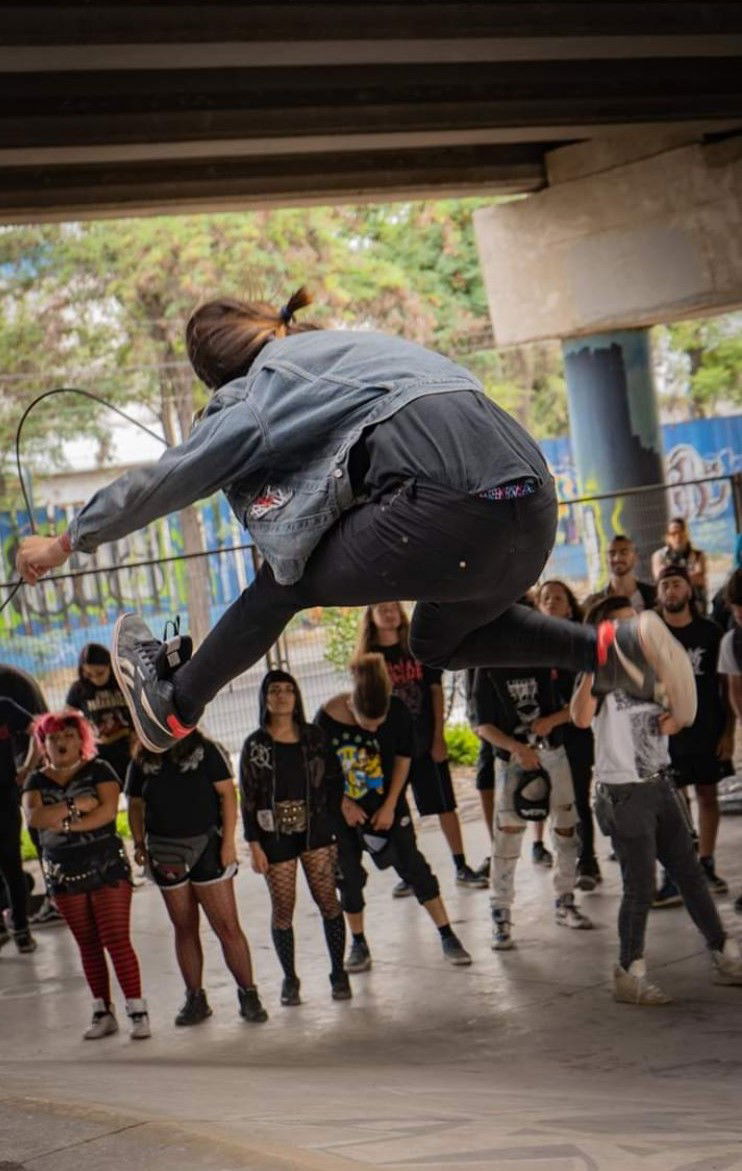 6. Which things, do you think, a Band should sacrifice in order to succeed? Have you ever sacrificed anything in your life for a better future of your Band?
Of course you have to be willing to make sacrifices to be able to run a band well, sometimes you don't have time to be with family, friends and girlfriend, other times you don't have money because you spend it in rehearsal rooms and your instrument, but we all know it and we accept it, for us the band always comes first.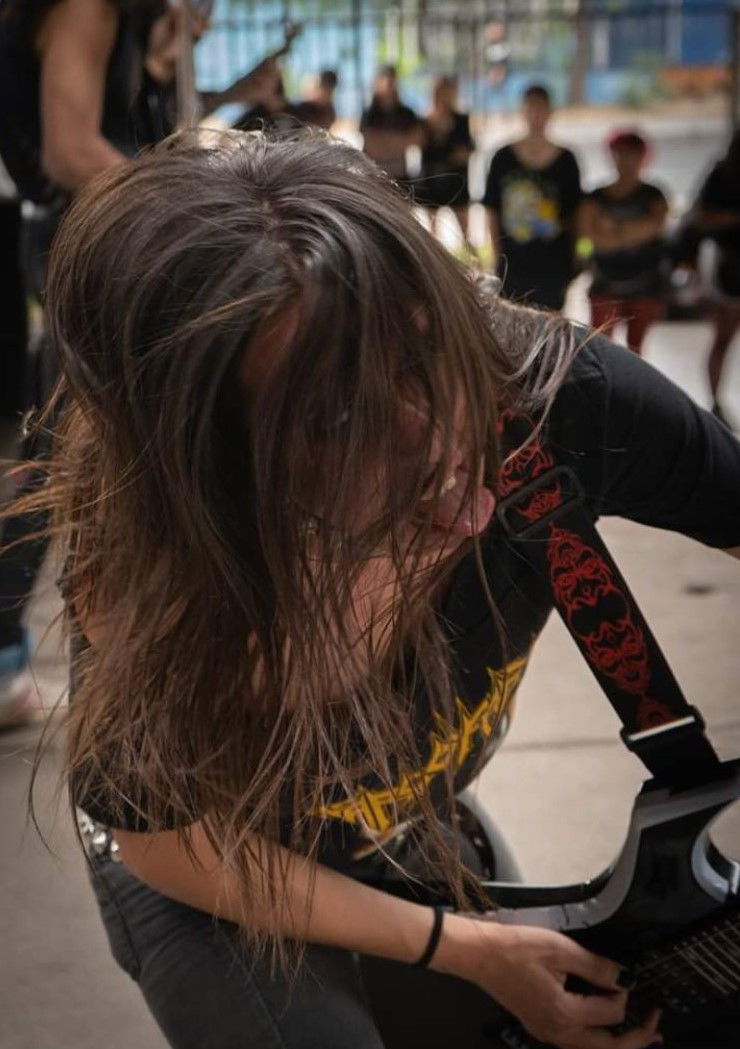 7. Describe your ideal live show as a performance Band. Have you already experienced that?
Headbanging, alcohol, drugs and all the maniacs killing each other in the pit, that's a perfect show!
8. Which attributes, do you think, that a new Thrash/Death Metal Band should have in order to gain identity and be unique?
Attitude is everything, you can play like a machine and be the best on your instrument, but if you don't have the attitude, you're not worth shit!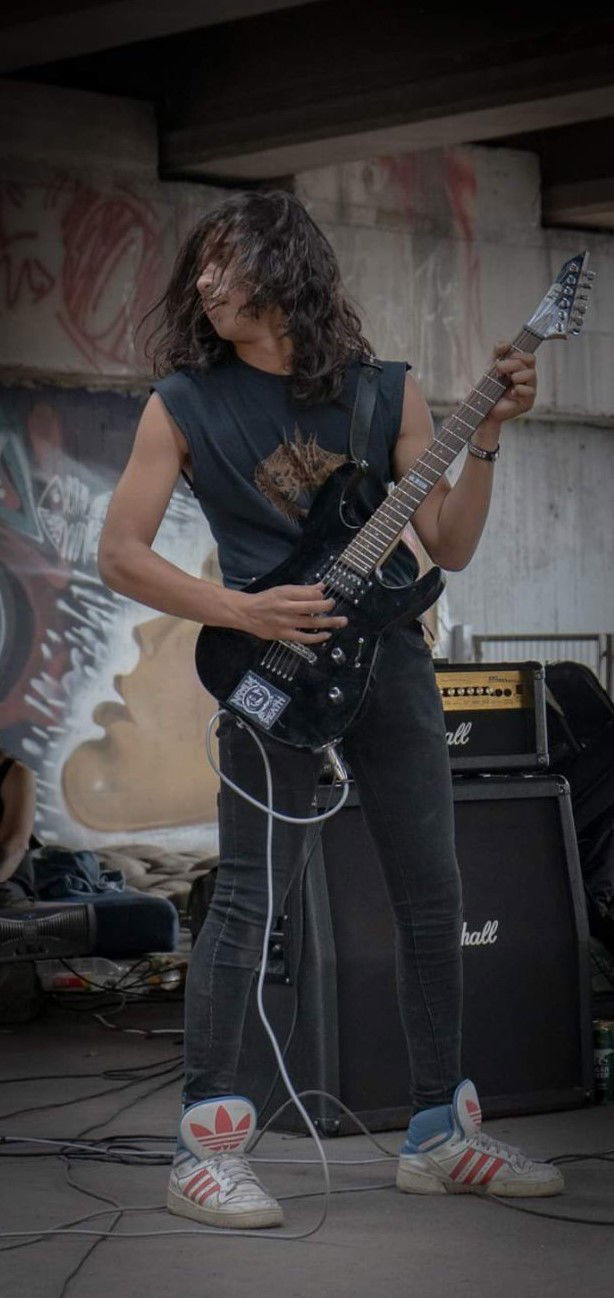 9. Do you believe that Bandcamp and other Digital Platforms help the new Thrash/Death Metal Bands? Which, do you think, is the ideal way for a Band to promote its work?
As I said before, the digital format has been undervalued since it is the first way in which an old or new band presents and promotes their new works.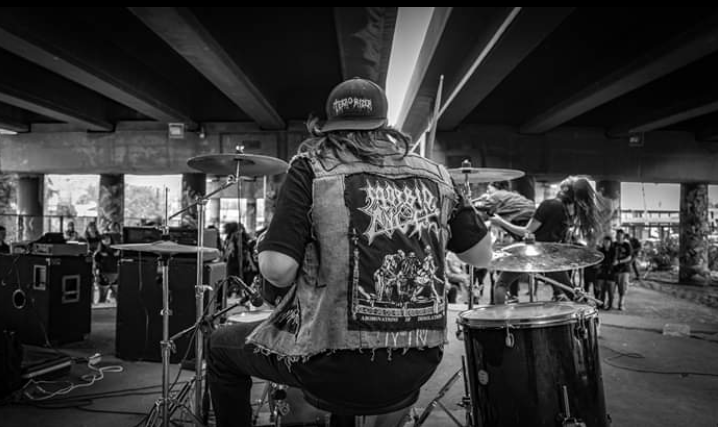 10. Tell us a few things about the New Underground Metal Scene in Chile (Bands, Fanzines, Webzines, Metal Clubs etc.)
The scene these days is great !! there are many bands of all genres and we all share the same spaces, death / thrash / black bands, grindcore, hardcore or dbeat bands, there is a place where with my gang we organize an event called "DIY OR DIE" where we invited 12 bands of different genres like the ones I already said, the place is "14 of fame" a skatepark under a bridge. I would like to talk about a couple of bands of our brothers and friends, Suffering Sights (Death Metal), Psychopath (Death Metal ), Scumdogs (Blackened D-beat), Forgotten Soul (MetalPunk), AlWeso (Thrash), Insecurity (Crossover Thrash), Aggresion Storm (Death Metal), Toke de Keda (Crossover Thrash), Gatsu (Hardcore Punk), Suicide Club (Hardcore Punk) and Cruento (Black Grindcrust), all of them have their material uploaded to YouTube for you to listen to !! they are great bands !!
Other bands to recommend are: Alaridos (Grindcrust), Sadistic Rites (Blackthrash), Cavernal (Black Death), Üden (Grindcore) and Belika (Hardcore Punk), Necromantic Forces (Black Thrash), The Missings (Black Metal), Venus Torment (Deathrash), Demoniac (Deathrash), Euphoric Death (Deathrash), Parkcrest (Thrash), Evil Destrukkto (Blackthrash) among many others, and I feel that I still lacked many to recommend! hhahahaha.Due to the pandemic the physical zines have been on a kind of pause, but there are many pages that upload content from the current local scene and the old school, my favorites are (on instagram): @immortalforceeee and @satanic.devotion
now they are going to start new ones called
@catacomb_zine
@crustergrinder_zine
@massacra.zine (from the creators of immortalforceeee and satanic.devotion)
All of them will upload content from the Chilean scene of our days.
Check them out and stay tuned !! the scene is more active than ever !!
11. Do you know anything about the Hellenic Metal Scene?
I have not dedicated myself to listening to bands from there, but of course I will soon !!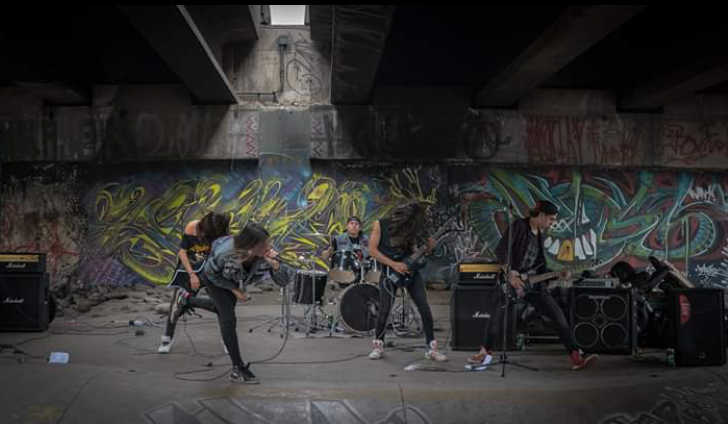 12. What are your future plans?
Keep rehearsing and composing to release an LP, but for now, survive all this shit so we can keep making noise!
13. Thank you very much for your time & Keep up the good work! The closure is yours.
I wanted to infinitely thank FILTHY DOGS OF METAL for listening to us and taking the time to want to interview us even being on the other side of the world, a hail and a hug to the real underground bangers who keep this alive !!
Live for violence die for metal !!
By Steve the Filthy Dog.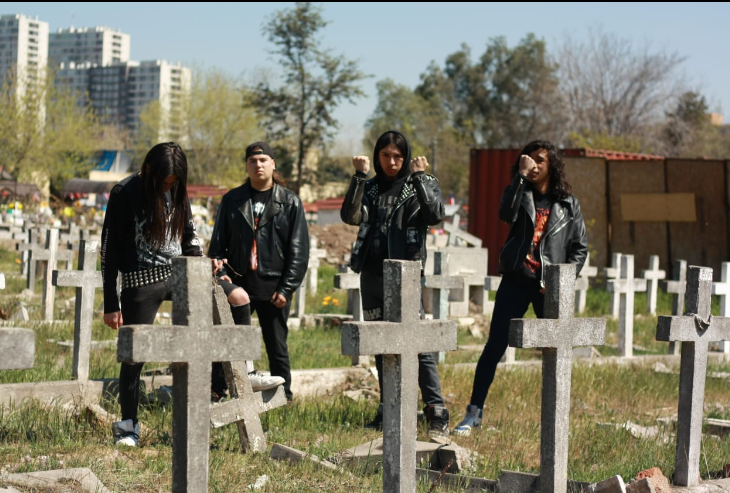 ABYSS CONTACT: