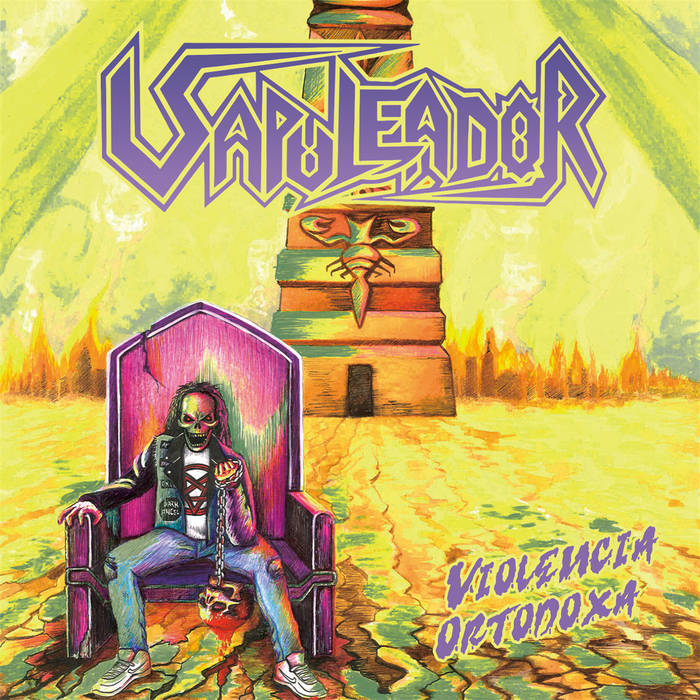 VAPULEADOR - VIOLENCIA ORTODOXA
Country: Argentina
Year: 2020
Label: Awakening Records
"Violencia Ortodoxa'' is the third studio album from the Argentinian maniacs VAPULEADOR. It makes me feel very happy to see bands like VAPULEADOR that work very hard to produce quality, powerful and hellish thrash metal music. Every new album from them has something new to give to the listener and in this album the songs are more aggressive and I would say more violent!! Their technique has risen many levels but this does not mean in any case that the songs have lost their dynamics and their wildness. I would say it's probably their best album so far! Well done boys! "Violencia Ortodoxa'' contains 10 songs full of power, thrash metal mania to the max with super fast double bass drumming, sometimes with few blast beats, guitars total metal possessed together with the ultra heavy bass lines and vocals that reap your ears off!! Kickass compositions like: ''Las Armas'', ''Escultor de Carne'', ''El Hedor de la Traición'', ''Trono Eterno'', ''Trascendencia Adquirida'' & ''Violencia Ortodoxa'' are gonna make your neck break from the paranoiac headbanging!! Originally released in 2018 via the ''Hellraiser Producciones'' in a very few quantities (only 200 copies!!). Again, the mighty Awakening Records (always supporting the hottest bands in the metal underground) reissue this masterpiece and it was released on 15th of January, 2020 in a limited edition CD (1000 Copies!!!) in a 12 pages booklet with lyrics & photos. The production of the album is crystal clear, heavy and thrashy which was recorded by David Vallejos at Cavernario Studio, Between October and December in 2017 and mastered by David Vallejos and Rodolfo Aguirre. The cover artwork was made by Jessica Moreno & the layout by Arioch. Support VAPULEADOR in every way cause they deserve it 100%! They have thrash metal in their blood and their blood is boiling!
Lineup:
Mauro Sánchez - Vocals
Rodolfo Aguirre - Guitars
Mariano Ybarra - Guitars
Fabián Alderete - Bass
Marcelo Silvestri - Drums
By Steve the Filthy Dog.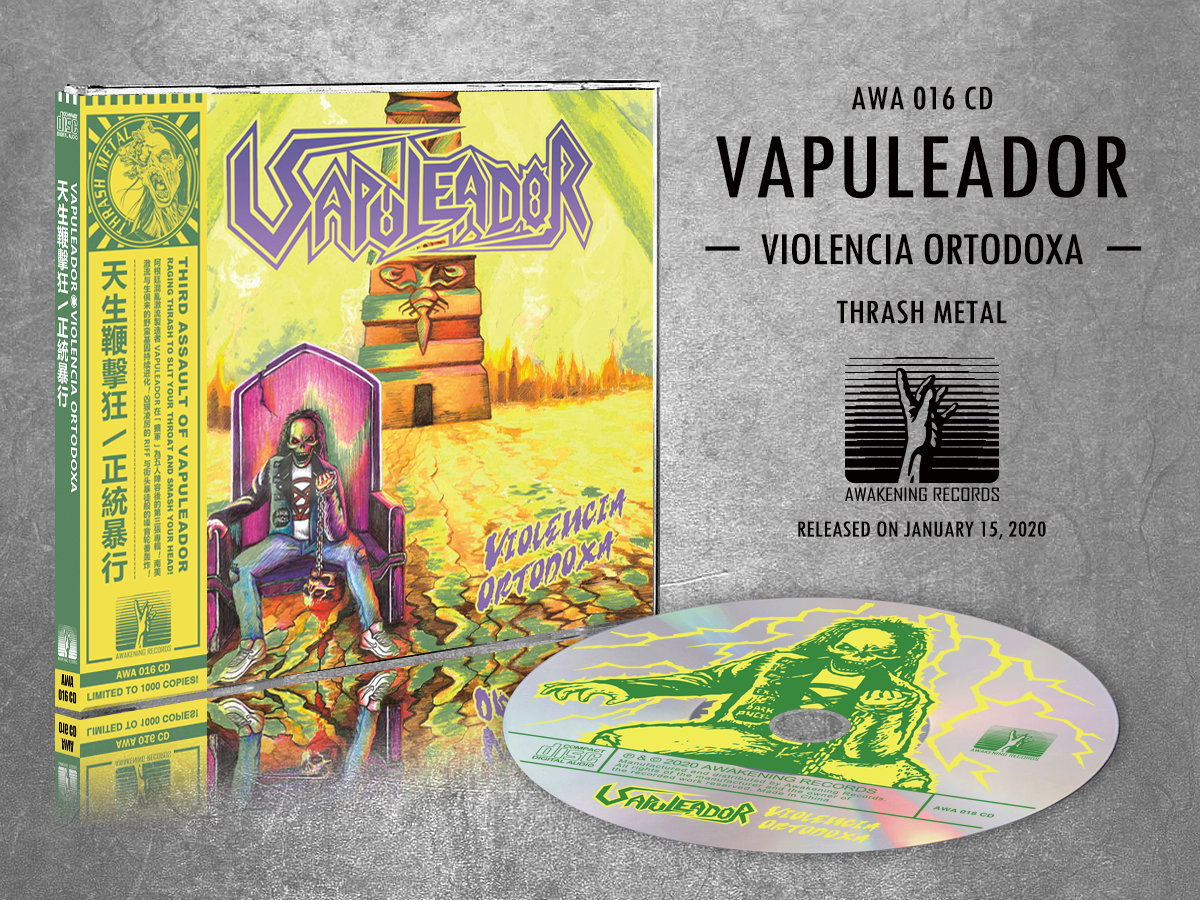 VAPULEADOR CONTACT:

https://www.facebook.com/VapuleadorThrash

https://www.instagram.com/vapuleadorthrash/
http://www.awakeningrecords.cn/
https://awakeningrecordscn.bigcartel....
https://awakeningrecordscn.bandcamp.com/
https://www.facebook.com/awakeningrec...
https://www.instagram.com/awakeningre...