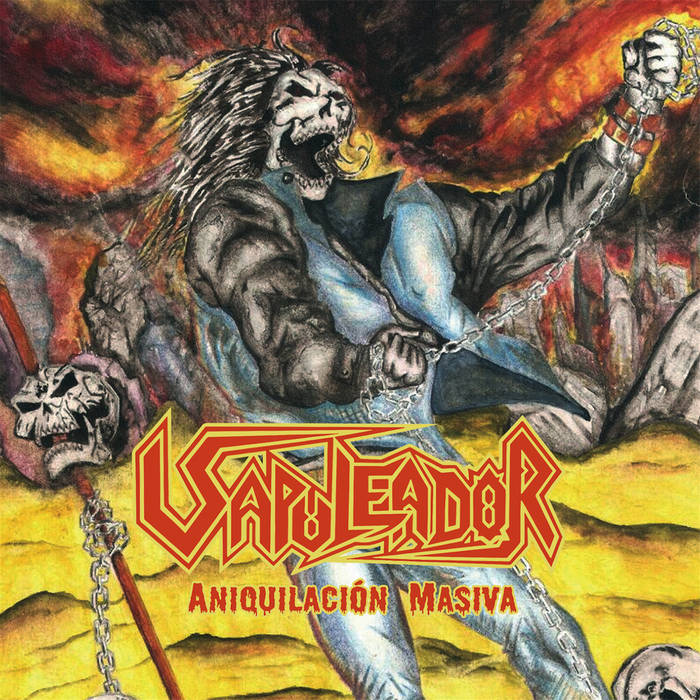 VAPULEADOR - ANIQUILACION MASIVA
Country:Argentina
Year: 2020
Label: Awakening Records
What we have here! The first full length album of the Argentinian thrash metal maniacs VAPULEADOR. Originally released in 2012 and here we have the official reissue on CD via Awakening Records in 2020. Their thrash metal attack comes directly from the glorious 80's. Fast and nervous playing with vocals full of rage and hatred. Technical and tight playing by Rodolfo Aguirre in the guitars and in the bass. The thrashing riffs that he's playing are so fucking awesome!! The fast and crazy drumming by Fabián Giana is so brutal and the vocals of Mauro Sánchez are killer!! Total thrash mania!! Fierce and primitive thrash metal songs like: ''Eximia Posesionada'', ''Morbo Atómico'', ''Vapuleando Posers'', ''Adicto al Thrash'', ''El Vapuleador'' & ''Aniquilación Masiva'' (especially the guitar solo will give you goosebumps!!!) are the highlights of the album! I will also give a plus to VAPULEADOR because they sang in their language. I think that Spanish language fits perfectly in heavy metal music and a lot more in thrash metal! The production of the album is heavy and mean and it was recorded and mastered by Fernando Braun at Indigo Studio, between September and November (2010). The cover artwork was made by Agustin Gonzalez and Cesar "Colo" Babin. The edition of Awakening Records is limited to 1000 copies and it comes in a 12 pages booklet with lyrics, images and with beautiful photos.Words are unnecessary for this thrash metal diamond! For all thrash metal maniacs who are faithful to this genre should have this album in their collection! Ideal for fans of SLAYER, DEMOLITION HAMMER, EXUMER, VIO-LENCE, KREATOR, EXODUS, RATOS DE PORAO etc.
By Steve the Filthy Dog.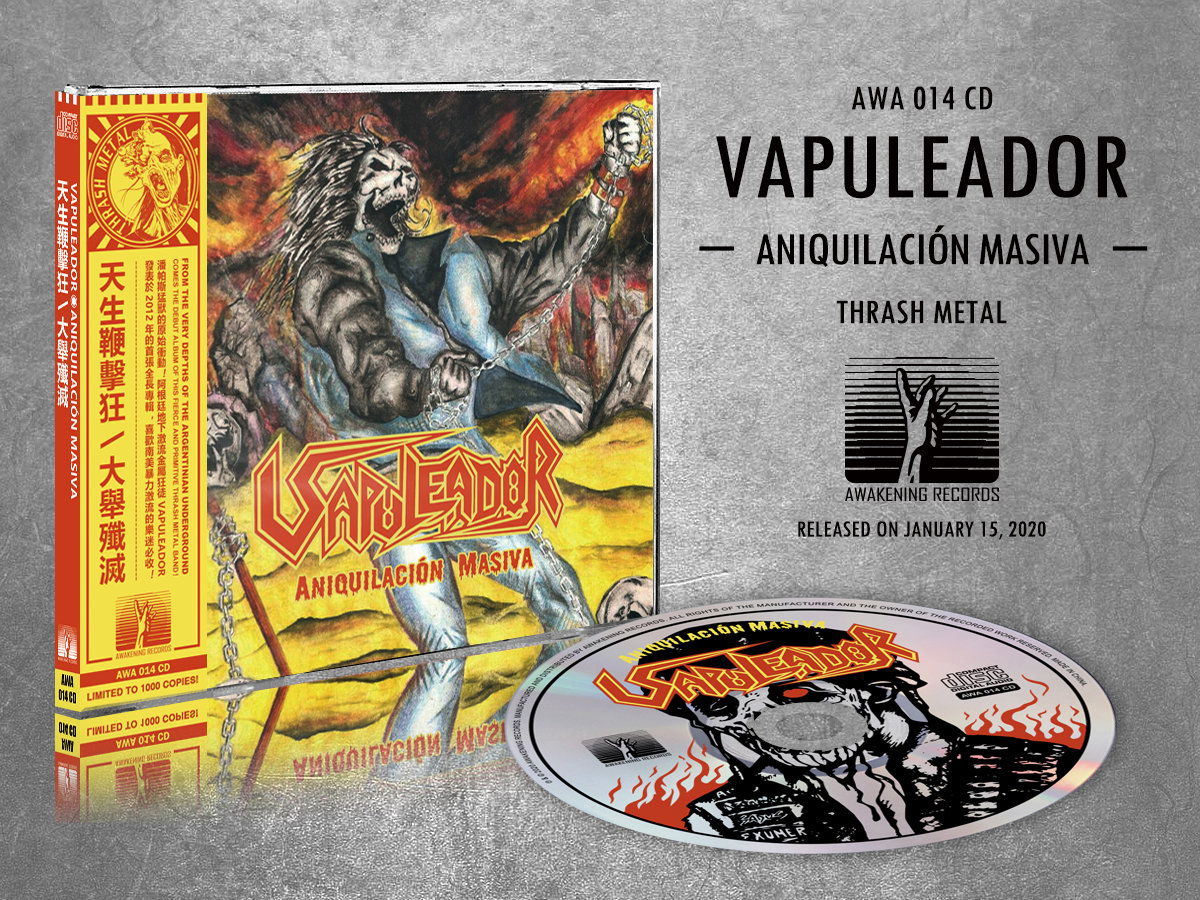 VAPULEADOR CONTACT:
https://www.facebook.com/VapuleadorThrash
https://www.instagram.com/vapuleadorthrash/
http://www.awakeningrecords.cn/
https://awakeningrecordscn.bigcartel....
https://awakeningrecordscn.bandcamp.com/
https://www.facebook.com/awakeningrec...
https://www.instagram.com/awakeningre...