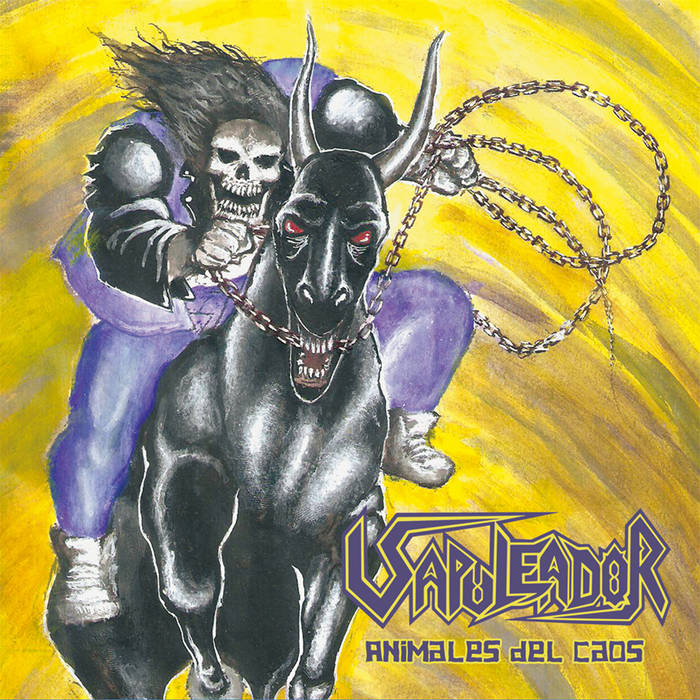 VAPULEADOR - ANIMALES DEL CAOS
Country: Argentina
Year: 2020
Label: Awakening Records
Oh fuck!! Second strike from the Argentinian thrashers VAPULEADOR. Originally the album released in 2013 (holy fuck almost 10 years have passed!). Here we have the official reissue from the Awakening Records in 2020. VAPULEADOR continues the thrash metal legacy, with the same anger that they had in their first album. They know very well how to thrash and they are doing it great!! Super fucking aggressive fast songs with crazy thrashing riffs together with angry and furious vocals!! Killer solos in the songs and powerful bombarding technical drums will catch your attention. Songs like ''Ácido y Corrosivo'', ''Animales Primitivos'', ''Misantropía'', ''Arquetipo Inexorable'', ''Vástagos de la Destrucción'' & ''Caos en el Abismo'' are the perfect samples of the album. Pure Thrash metal songs from which I can ''hear'' familiar influences like RATOS DE PORAO / SLAYER / KREATOR / DESTRUCTION / EXODUS. The production of ''Animales Del Caos'' is fucking awesome and it was recorded and mastered by Fernando Braun at Indigo Studio, between October and November (2012). The cover artwork was made by Agustin Gonzalez and the layout by Arioch. The CD edition of Awakening Records is limited to 1000 copies and it comes in a 12 pages booklet with lyrics, killer photos + the classic OBI! VAPULEADOR are the chaotic animals of thrash metal & they are THRASH METAL TO THE BONE!!
Recording lineup:
Mauro Sánchez - Vocals
Rodolfo Aguirre - Guitars
Mariano Ybarra - Bass
Fabián Giana - Drums
By Steve the Filthy Dog.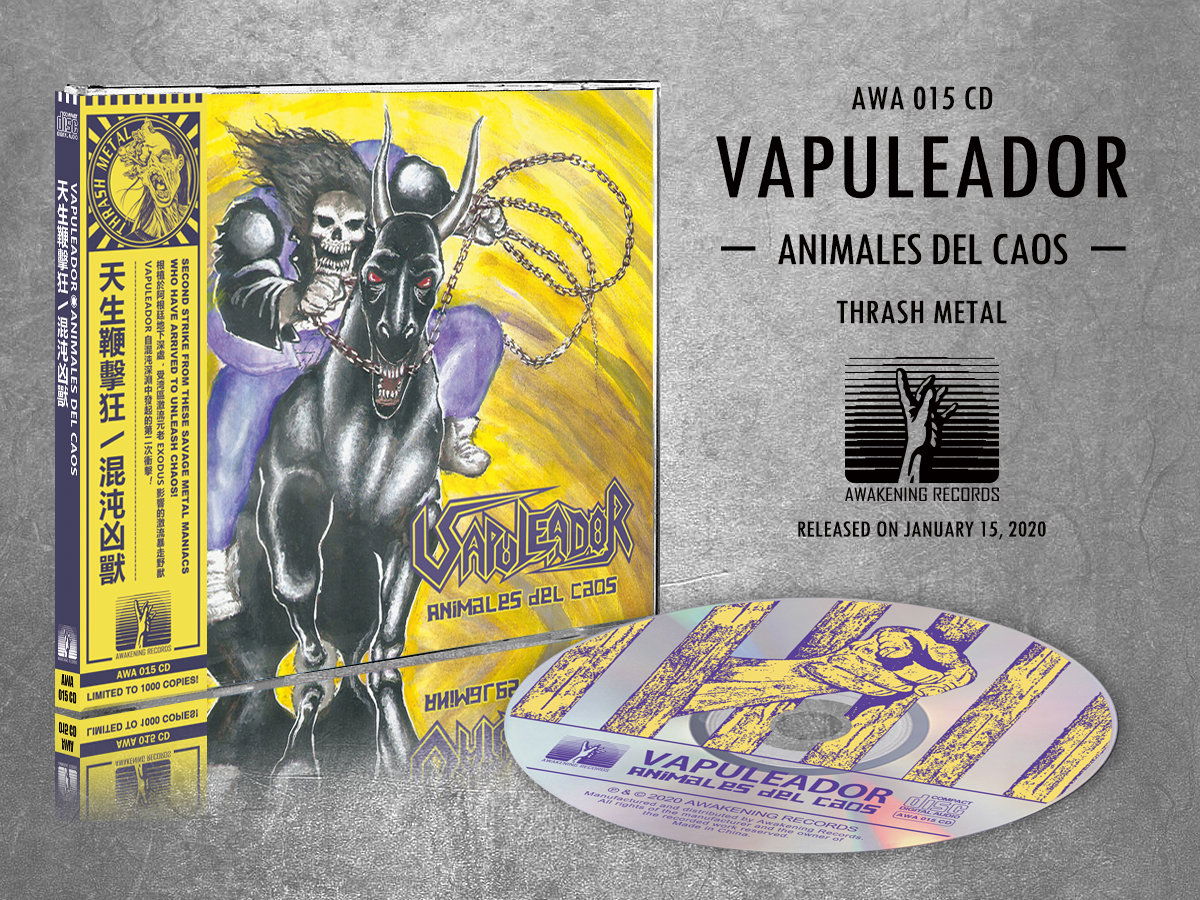 VAPULEADOR CONTACT:

https://www.facebook.com/VapuleadorThrash

https://www.instagram.com/vapuleadorthrash/

AWAKENING RECORDS CONTACT:
http://www.awakeningrecords.cn/
https://awakeningrecordscn.bigcartel....
https://awakeningrecordscn.bandcamp.com/
https://www.facebook.com/awakeningrec...
https://www.instagram.com/awakeningre...