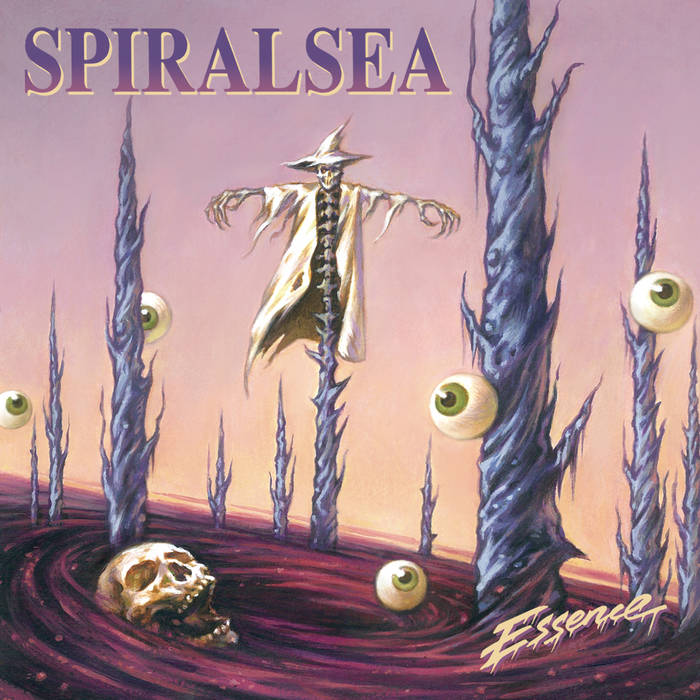 SPIRALSEA - ESSENCE
Country: Netherlands
Year: 2020
Label: Awakening Records
SPIRALSEA hailing from Groningen, Netherlands. Unfortunately their music career has existed for only 5 years (1990 - 1995). Here we have the official re-issue of their 1st debut full-length album ''Essence''. It was originally released in 1993 via the dutch independent record label ''Mascot Records''. The music style of SPIRALSEA is a mix of speed and thrash metal with many progressive and technical elements. The compositions are very obscure and weird and I should say that SPIRALSEA had made their own sound (Of course the classic thrash metal style was their base in their songs). The vocals of Stefan A. Blesing (also he plays keyboards) are awesome and they make a unique and horror atmosphere with wild thrashy screams. Sometimes his voice reminds me of Mille Petrozza (KREATOR) & Paul Baloff (EXODUS)! The guitar work of the dynamic duo axemen Jan Derk Schuitema & Peter Huisma is killer! Total thrash metal riffs in the ''Passed Away'', ''Clear Brightness'', ''A Voice Within'' & ''Balance'' with beautiful and technical solos. The bass lines of Josha Wigboldus are so fucking talented, listen to ''Misère'' and you will understand! Now as for the drummer of the group Manno Bult..what can I say..this dude is a monster!! His playing skills are so professional! Fast double bass drumming, strong breaks, loud playing & tricky rhythms with the snare (Hey drummers, check definitely ''The Sea Floods''!). Generally the album ''Essence'' is not easy to understand and you need to listen to it again and again in order to enjoy the magic and the obscurity that comes from their compositions. Also the re-issue of Awakening Records contains the first demo (DEMO '91) which was originally released by the band in 1991. Oh fuck!! Here we have 3 fucking awesome songs ''Pain Chasms'', ''Redemption'' & ''Precious Evil''. Raw thrash metal compositions with technical parts, dressed in the veil of power thrashing mania! The line-up is the same with ''Essence'' album, except from the vocalist Stefan A. Blesing which the vocal parts were from the guitarist Peter Huisma. More raw and brutal than Stefan's. So, thrash metal maniacs and metal hunters, grab this release cause it is a limited edition to 1000 copies worldwide (for the first time officially re-issue on CD), comes with a dual cover artwork + 20 page booklet full of unpublished band photos, posters, lyrics, and liner notes from Josha Wigboldus. Ideal for fans of KREATOR, SACROSANCT, DEPRESSIVE AGE, ANACRUSIS etc.
By Steve the Filthy Dog.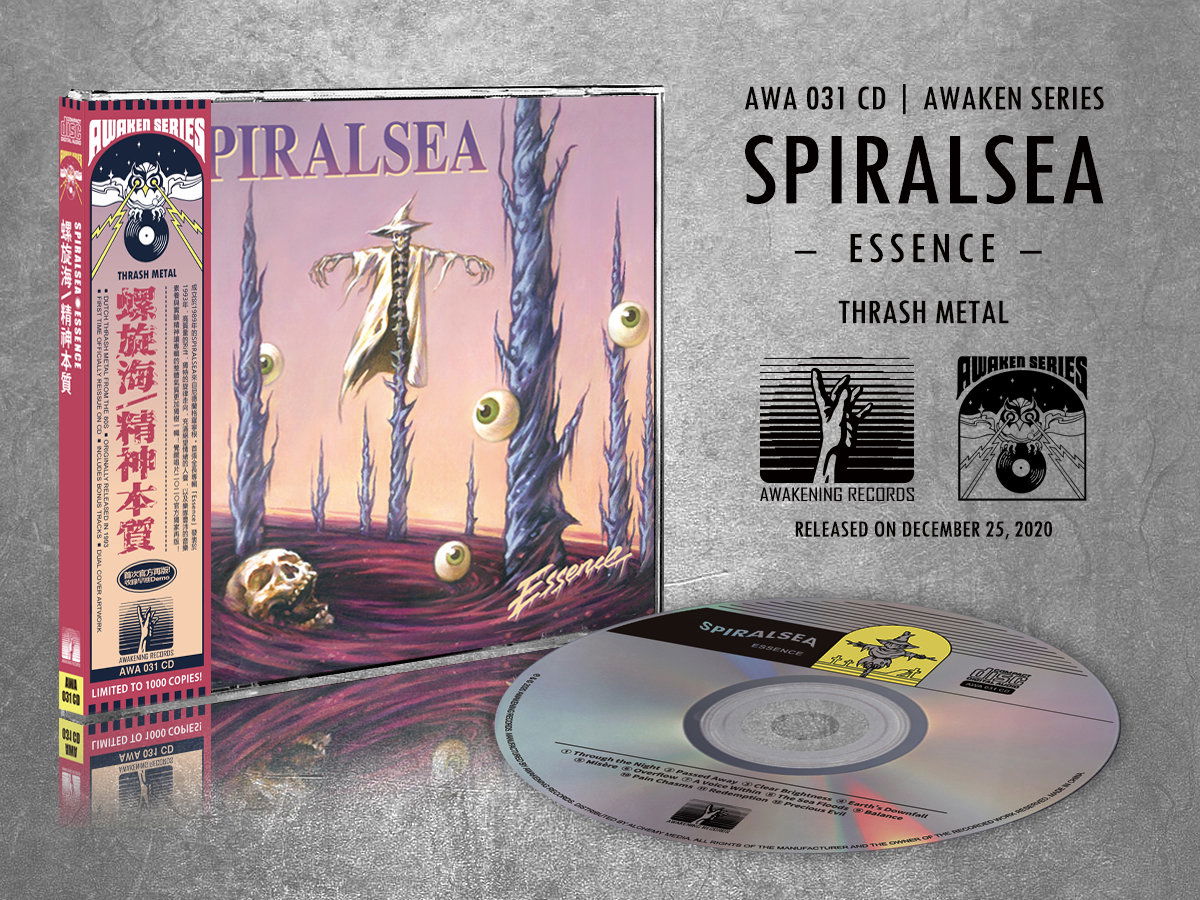 AWAKENING RECORDS CONTACT:
http://www.awakeningrecords.cn/
https://awakeningrecordscn.bigcartel....
https://awakeningrecordscn.bandcamp.com/
https://www.facebook.com/awakeningrec...
https://www.instagram.com/awakeningre...