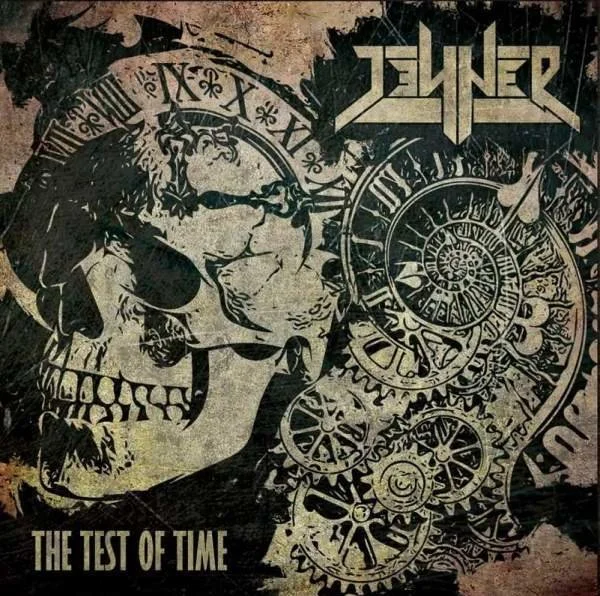 JENNER - THE TEST OF TIME
Country: Serbia
Year: 2020
Label: Inferno Records
Jenner is a Speed/Thrash metal band from Belgrade, Serbia. They are a female trio and ''The Test Of Time'' is their new EP.
The EP contains 3 songs:
1.Night Without Dawn
2.Test Of Time
3.Young & Proud
The last one is a cover song from Demoniac (you remember the ''Touch the Wind'' album, great album and also very rare!).
Jenner is a band that exists only since 2013. However, they have skills and experiences from their live shows and from the studio, of course, so right now they have the ability to produce great songs!!!
''Night Without Dawn'' is a speed metal song, in the vein of Metallica, Overkill with pounding riffs and melodic vocals.
The self title song ''Test Of Time'' is also a classic speed metal song which reminds me of Paradox (Heresy period), Defiance & Testament. I must also mention here that in this song you can hear on vocals Emil of Sigma Epsilon.
Jenner is a really hard working band and I'm pretty sure that the future will be bright for them.
The CD was released only in 500 copies and the cassette only in 100 copies (50 black & 50 silver)!
Find Jenner's works and grab them!
By Steve the Filthy Dog.
JENNER CONTACT:
https://jennerserbia.bandcamp.com/
https://www.facebook.com/jennerserbia/
https://www.instagram.com/jenner_serbia/
https://infernorecords.bandcamp.com/music