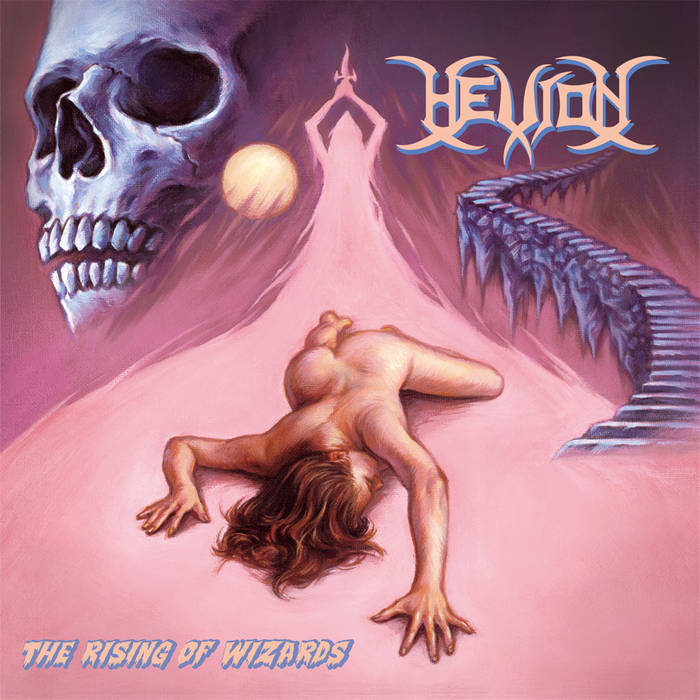 HELLION - THE RISING OF WIZARDS
Country: Colombia
Year: 2019
Label: Awakening Records
HOLY FUCK!!! What dynamite is this?? HELLION hails from Medellin, Antioquia, Colombia and ''The Rising Of Wizards'' is their first demo which was released in 2016. In 2019 Awakening Records (in their roster you will find the hottest underground metal bands from all around the world) re-released this awesome demo to an official CD with different cover artwork (fucking killing obscure artwork, great!!). HELLION is a fucking metallic killing machine which with their demonic black/thrash metallic rage can destroy and melt lots of poser groups that labeled themselves as thrash metal! Listen to ''Hellion'', ''Witchcraft'' , ''Noise and Lust'', ''Freedom on Leather'' & ''Metal Maniacs'' and you will understand what I mean! Old school Teutonic thrash metal songs played from the heart! The production of the album is very good, loud, thrashing & heavy! With this demo HELLION has raised the limits high that I'm very curious what will be and sound of their future releases. Ha ha ha..Of course I know what they will be...TOTAL FUCKING THRASHING HELL!!! So, thrashers out there, check and support HELLION in every way! THRASH OR DIE!! Ideal for fans of SODOM, VIOLENT FORCE, BATHORY, DESTRUCTION etc. The edition of Awakening Records is limited to 1000 copies and it comes in a 12 pages booklet with lyrics, photos & beautiful evil images + the usual OBI!!! ''We are the Metal Maniacs, ready for a fight. In Darkness of the night, we will sacrifice''.
Recording lineup:
Camilo "Warlord" Ramírez: Guitars & Lead Vocals
Pablo "Infernal Wizard" Gómez: Bass & Secondary Vocals
Santiago "Killer Blast" Pérez: Drums
Produced by the very first version on tape by Gustavo Sanchez (Sabbath Productions).
Recorded in the live session and mixed by Alvaro Alvarez at Nebuloza Studios on April 12th, 2016.
Band logo designed by Camilo Ramírez.
Original cover artwork by Santiago Perez and Manuela Ramos.
Current cover artwork by Wang Jiabin (Uncle3 Art).
Photography by Manuela Ramos.
Layout by Maranatha.
All music and lyrics by Camilo Ramírez.
By Steve the Filthy Dog.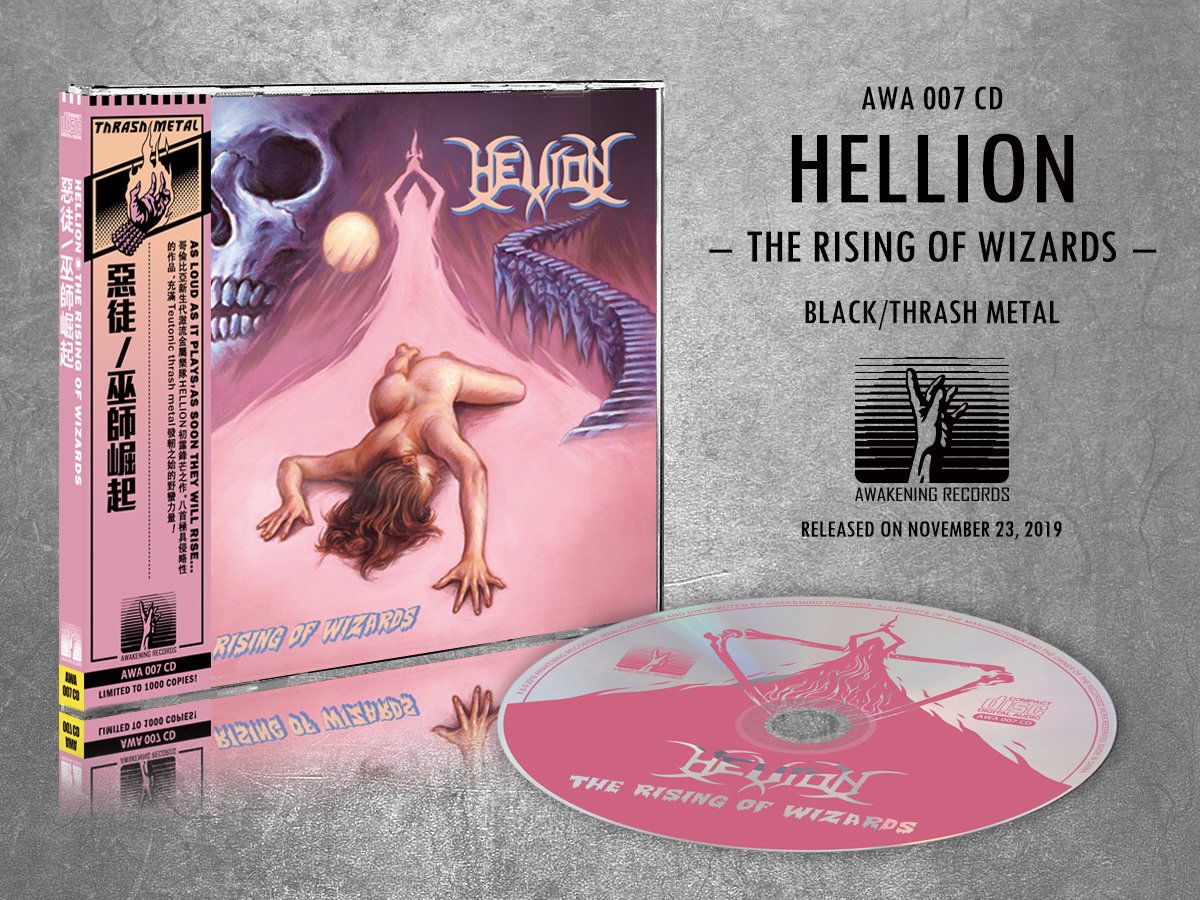 HELLION CONTACT:
https://www.facebook.com/HellionMetalMedallo/
https://www.instagram.com/hellionmetalsudaca/
AWAKENING RECORDS CONTACT:
http://www.awakeningrecords.cn/
https://awakeningrecordscn.bigcartel....
https://awakeningrecordscn.bandcamp.com/
https://www.facebook.com/awakeningrec...
https://www.instagram.com/awakeningre...