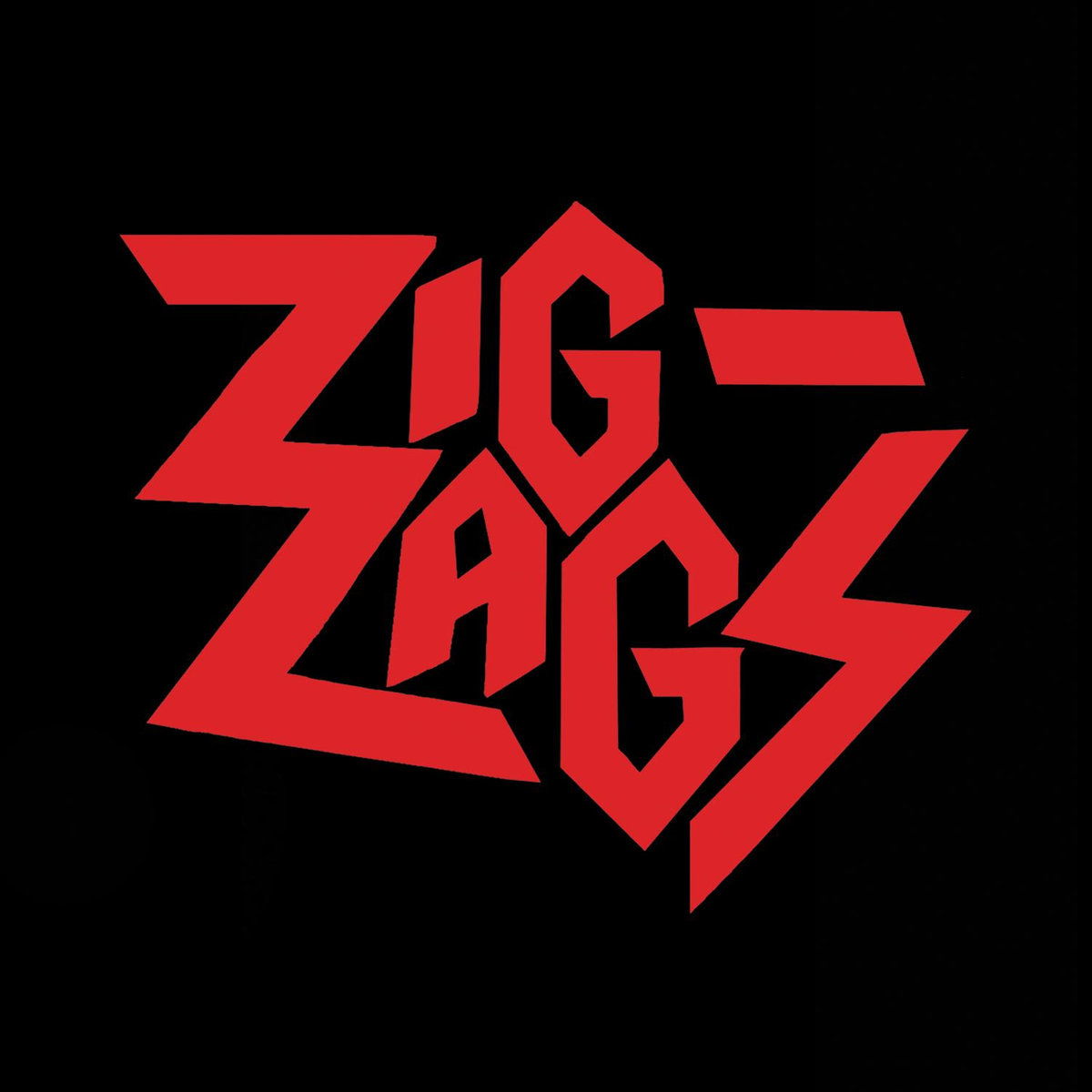 !!!PUNK FUCKING METAL!!!
We had a conversation with Jed Maheu (Vocals / Guitar). Enjoy!
Welcome to the FILTHY DOGS OF METAL Webzine.
1. Tell us a few things about ZIG ZAGS (Members, Starting Year etc).
Band started around 2010 sometime so we are about 10 years in first record didn't come out til 2014 though and there was a lot of fucking around the 1st 4 years as a two piece band just learning how to play.
There's been a few members but I don't know where they are now. Currently the band is Dane Arnold on Drums, Sean Hoffman on Bass and Jed Maheu on guitar and vocals. This is the band that made They'll Never Take Us Alive. It shows your age and how long you have been doing something when you have to specify who played on what album.
I always thought that was so weird when I was a kid reading interviews but now that I know how annoying everyone is it makes sense.
2. In 2019 you released your new album ''They'll Never Take Us Alive''. What was the Feedback from your audience as well as from the Press?
Great everyone who talked to us about it loves it and I still hear from people discovering it now. We could always use more press but it made a lot of top ten albums of the year lists so seems like people dug it.
There was one guy on Facebook who said that we were not good musicians and that the timing with the drums was off. I don't think he was wrong but I found his address online and order 30 pizzas to his house.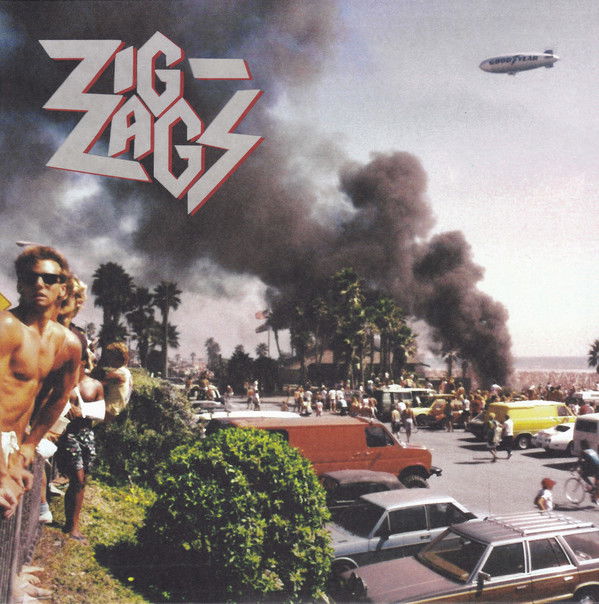 3. You have cooperated with many labels in the past. So, after that experience, what would you say that is better for ZIG ZAGS? Label or DIY and why?
Everything we have put out on vinyl or a physical copy has been through a label. Nothing against doing everything ourselves but its cool when someone else gets involved and wants to collaborate. All the experiences with every label we have worked with have been great. We do everything ourselves except the actual selling/marketing of a record. I think it's cool to just focus on the music and art and all the creative stuff. I don't wanna have to push my own creations on someone else.
4. Do you prefer Vinyl, Tape, CD or Digital Format and why is that?
Vinyl for home use, tape for the beach, CDs in stolen cars and digital for jogging.
5. Your music style is a mix of Speed Metal with a lot of Punk elements. Which are your main influences (Favourite Artists / Bands etc.)
Too much...The Wipers, Slayer, Dead Moon, Metallica, Minor Threat, Misfits, Thin Lizzy, Judas Priest, ZZ Top, Motorhead, Ween, Public Enemy, Morbid Angel, Bathory, Megadeth, Pantera, Rage Against The Machine, Jane's Addiction, Poison Idea, Venom, Scorpions it goes on forever and never stops….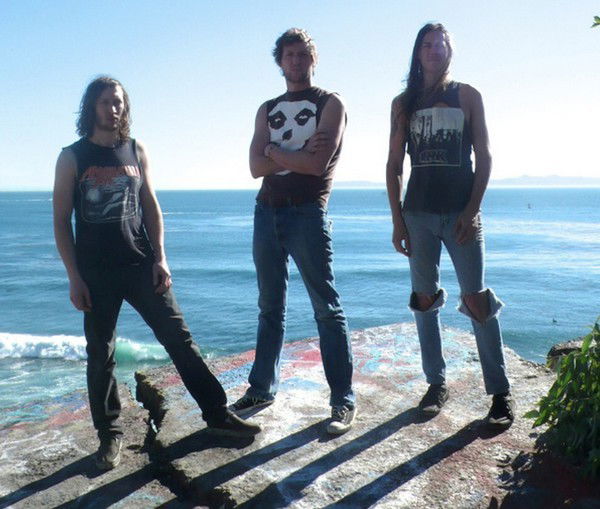 6. Which things, do you think, a Band should sacrifice in order to succeed?Have you ever sacrificed anything in your life for a better future of your Band?
I don't think you have to sacrifice anything you just have to keep working, get up earlier find the time, figure it out. We have jobs, wives, pets, family we see all of them. If you don't like something dont do it and if you like it do it more.
7. Describe your ideal live show as a performance Band. Have you already experienced that?
We had a great show the other night. The crowd was really young kids teenagers and early 20's .When the crowd has a good energy we are good live. When they don't we try our best but it's a two way street. It's not a TV show. You decided to come so show up and give us something back. That being said I am old and stand in the back but if you're young you have no excuse.
When I was in my early 20's I went to see bands play every night, I stood up front, I threw stuff at the bands, go into fights, booed shitty bands. I want to see more of that. Not the fighting part but just some energy.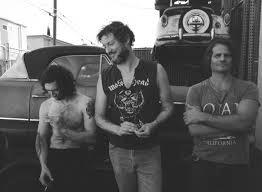 8. Which attributes, do you think, that a new Punk Metal Band should have in order to gain identity and be unique?
I'd say calling yourself punk or metal would be the first mistake. Play the music that you like.
Someone in Germany will eventually tell you what kind of band you are and why you are doing it wrong.
9. Do you believe that Bandcamp and other Digital Platforms help the new Punk Metal Bands? Which, do you think, is the ideal way for a Band to promote its work?
I love Bandcamp I was on the phone with them the other day. We sell shirts and records there all the time it really helps a smaller band like us to continue. When you are off the road you can still sell merch and communicate with people all over the world. When I started playing music we didnt have this opportunity. Now if you are good people will be able to find you and communicate like we are now. It used to be a big mystery and there is something equally cool about that but now you are immediately rewarded for hard work with people discovering your music coming to shows and supporting the bands in an organic way.
10. Tell us a few things about the New Underground Metal Scene in Los Angeles, California USA (Bands, Fanzines, Webzines, Metal Clubs etc.)
There are tons of great bands here and and promoters and shows but we have never been part of a scene.
We play with anyone regardless of genre if they're cool.
11. Do you know anything about the Hellenic Metal Scene?
I only know the most famous ones like Rotting Christ and Varathron, unfortunately this music is not super well known outside of people that are really dedicated to black metal and such things here in the states and I am not one of those people although I think that music is really cool, I am not an expert on it.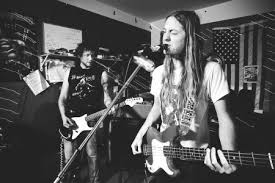 12. What are your future plans?
We toured Europe twice last year and did a ton of other shows so this year we plan to stay home and write and make a new album unless someone makes us an offer to do something interesting. We will hit the road again when the new album is ready and would love to play Greece sometime as well anywhere else that will have us.
13. Thank you very much for your time & Keep up the good work! The closure is yours.
Thank you for asking, always happy to talk with anyone and meet new people and so amazed at how international our music has become. I hear from people everyday about the band from all over the world we have used art from people in Indonesia and Brazil and more and I hope it helps in a small way for us to all understand each other better.
Cheers! Punk Fucking Metal! They'll Never Take Us Alive!

By Steve the Filthy Dog.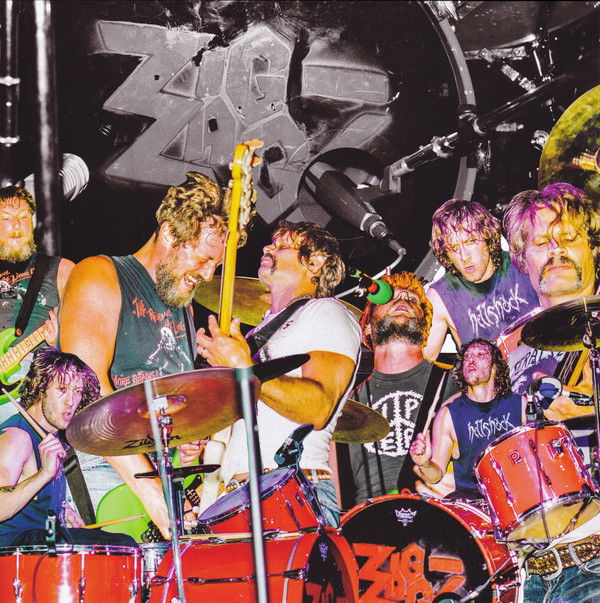 ZIG ZAGS CONTACT:
https://www.facebook.com/zigzagsmusic/
https://open.spotify.com/artist/5Na7fSSXoKezg6Q1ebPqs3