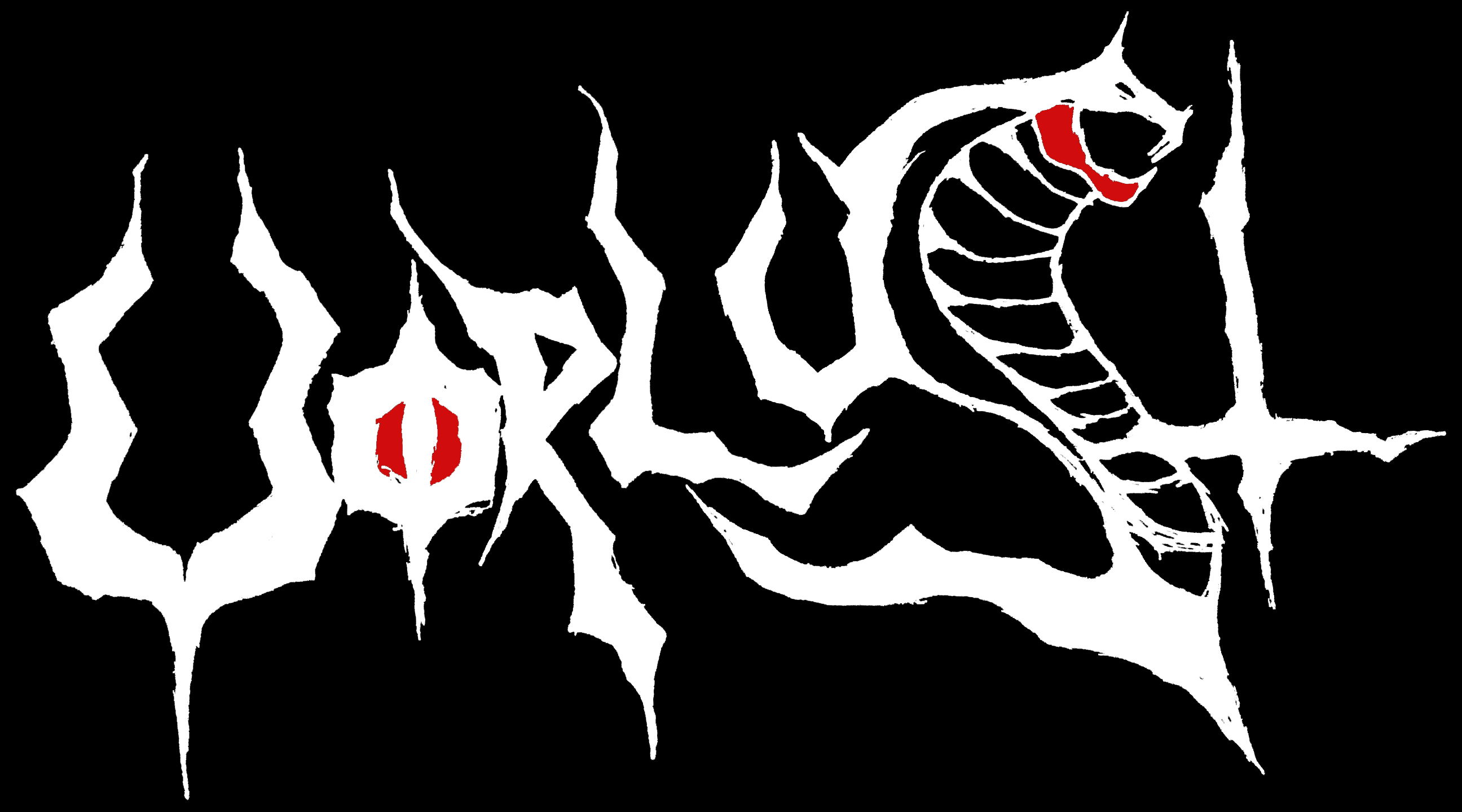 !!!BEAST METAL FROM OAKLAND, USA!!!
We had a conversation with Cunnus (Vocals/Bass) & Sonny Reinhardt (Guitars). Enjoy!
Welcome to the FILTHY DOGS OF METAL Webzine.
Tell us a few things about VORLUST (Members, Starting Year etc).
Vorlust was spawned by Cunnus in 2019 after a performance piece she did in Tijuana which led her to develop the piece further into a band. Exploring themes of animalism, women as the ultimate beast, the fine lines between violence and carnal lust, the divine and all powerful forces of Mother Nature, and the most sacred temple and portal THE VAGINA. Our current lineup consists of Cunnus on bass and vocals, Sonny Reinhardt on Guitar and backing vocals, Dustin Ponko on Guitar, and Cody Stein on drums.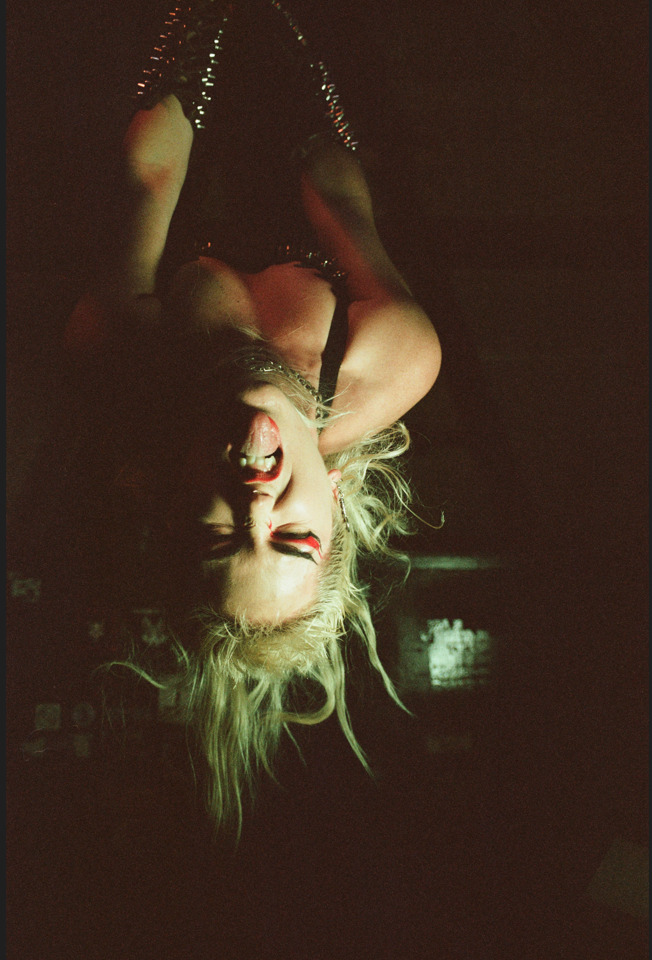 You have recently released your album ''Lick the Flesh''. What is the feedback from your audience as well as from the press?
Overall it's been a great response. It's our first album which we recorded during the pandemic involving long distances, loads of file sending, tempo maps and all the other distancing that came along with that weird period so we really had to improvise and find ways of collaborating under new conditions. The result was fucking awesome to everyone's surprise. We pushed ourselves to learn new modes of technology and DIY recording. The album was recorded by Sonny Reinhardt in our tiny studio room at our rehearsal space in Oakland. Our first show with this current lineup and new material was in March 2022 and it was killer! The response from the crowd and all our homies and the metal community out here has been awesome. We still have people howling at our shows which always makes us stoked! We released our first single, Tormenta, from the album as a music video and the song along with the video got great press with write ups in various publications like Metal Injection and Cvlt Nation. And we have more music videos on the way!!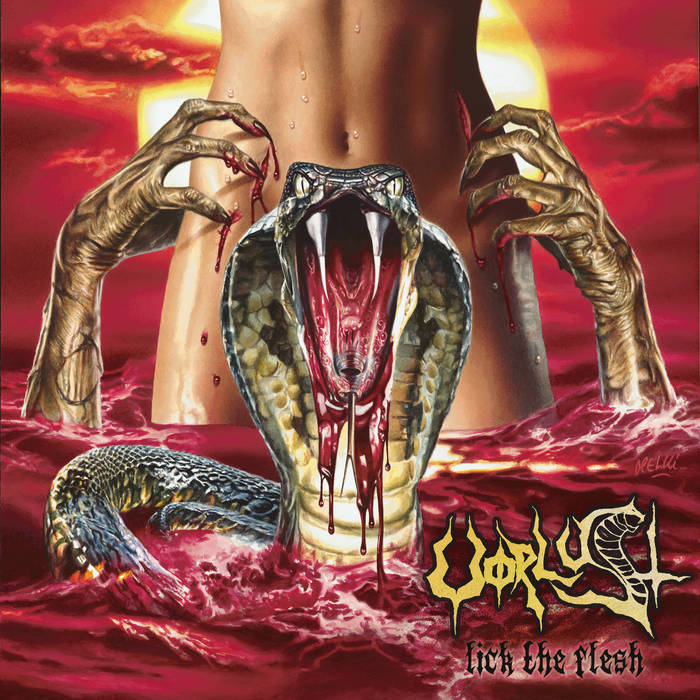 Label or DIY and why?
We self released our Demo and the EP split PISSKRYSTALS we did with Astral Butcher. For Lick the Flesh we are working with Transylvanian Recordings. Jimmy released the album in July 2022 and it's been really great working with him. He's a friend and is very involved in our music community and has been for many years so it's easy working with him because he knows all the ins n outs and ways to go about things. Go check out his label, he's got so many killer bands he's working with right now.
Do you prefer Vinyl, Tape, CD or Digital Format and why is that?
They're all great for their various purposes. The beast finds its way into all of them.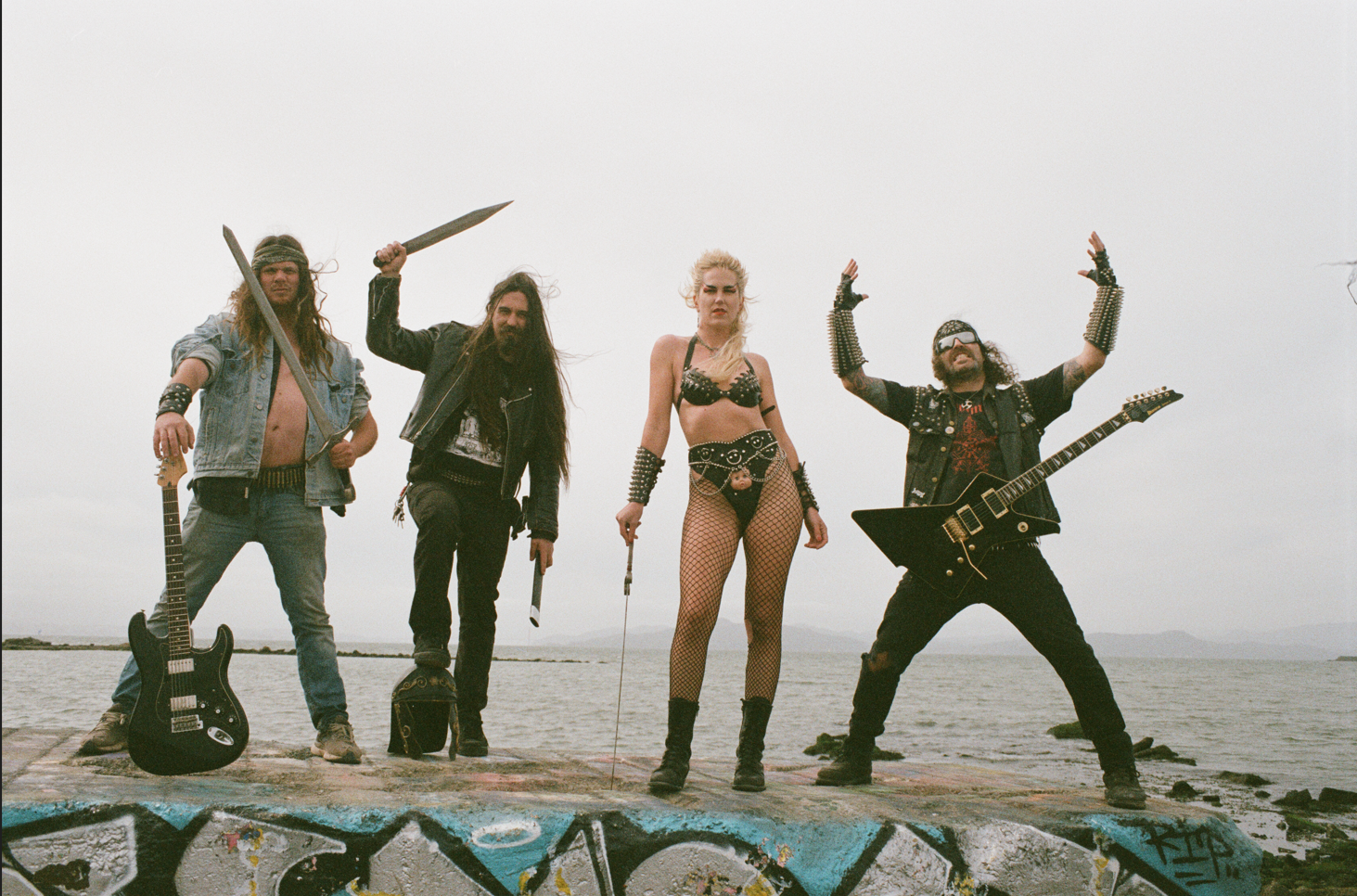 Your music style is Black/Death Metal. Which are your main influences (Favourite Artists / Bands etc.)
Haha we like to call it BEAST METAL but whatever floats your goat. Personally a favorite artist of mine that I continue to be inspired by is Diamanda Galas. She pretty much inspires me for every project I am working on. As far as bands and inspirations for the most recent material we wrote would be Pungent Stench, Bulldozer, Sarcofago, Acephalix, Napalm Death, Candlemass, Saint Vitus, Celtic Frost, Impetigo, Unholy Grave, Venom….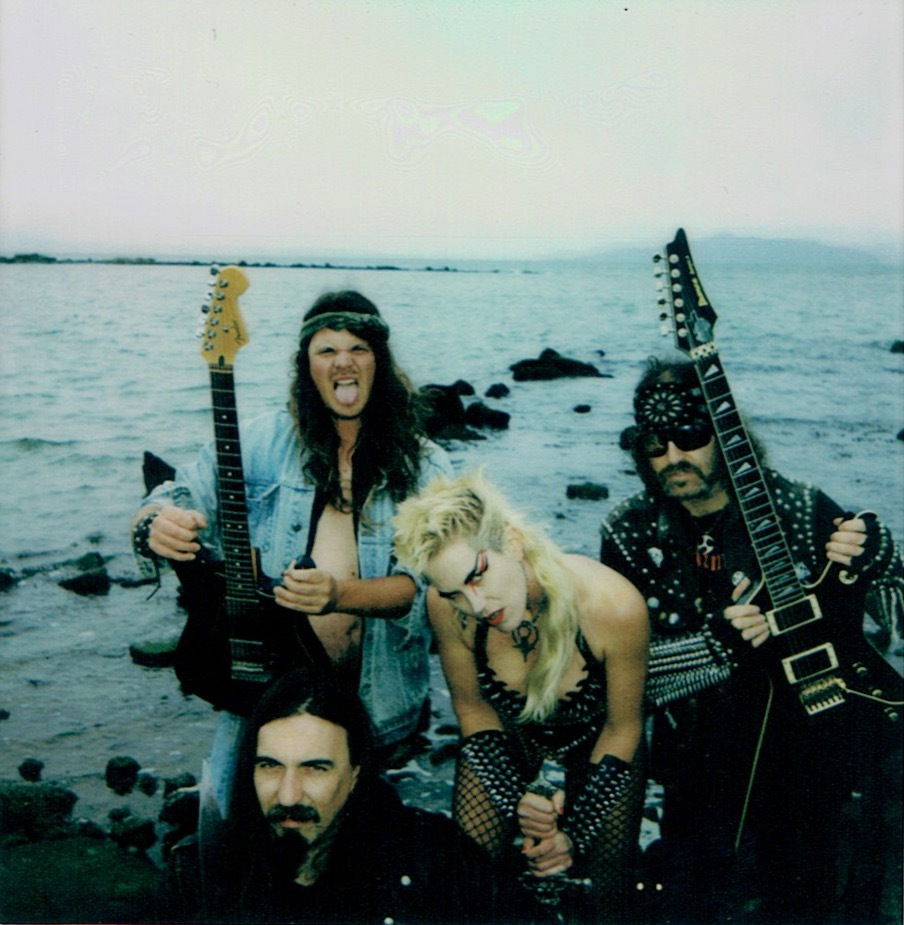 Which things, do you think, a Band should sacrifice in order to succeed? Have you ever sacrificed anything in your life for a better future of your Band?
Well, for a start, we sacrificed millions of babies spilled out onto our bedsheets coming up with heavy sexy riffs to fill the songs with. I think the word prioritize rather than sacrifice comes to mind when it comes to being a band or artist. When you prioritize your art then everything else in your life is able to follow suit. You make the time to make it happen and it becomes part of your daily existence. Part of the magic is that your life and your music or art or whatever you want to call it becomes one.
Describe your ideal live show as a performance Band. Have you already experienced that?
I think it's ideal when a band is able to connect with the audience in a way that there is an energy flow between the two,each feeding off of each other to create something greater. Or kind of like completing an electric circuit where everyone feels that spirit or energy. We have experienced this several times with band and crowd participation. Particularly with a more all ages crowd in less conventional venues where there are less constraints or rules and people can really tap into their beastly selves.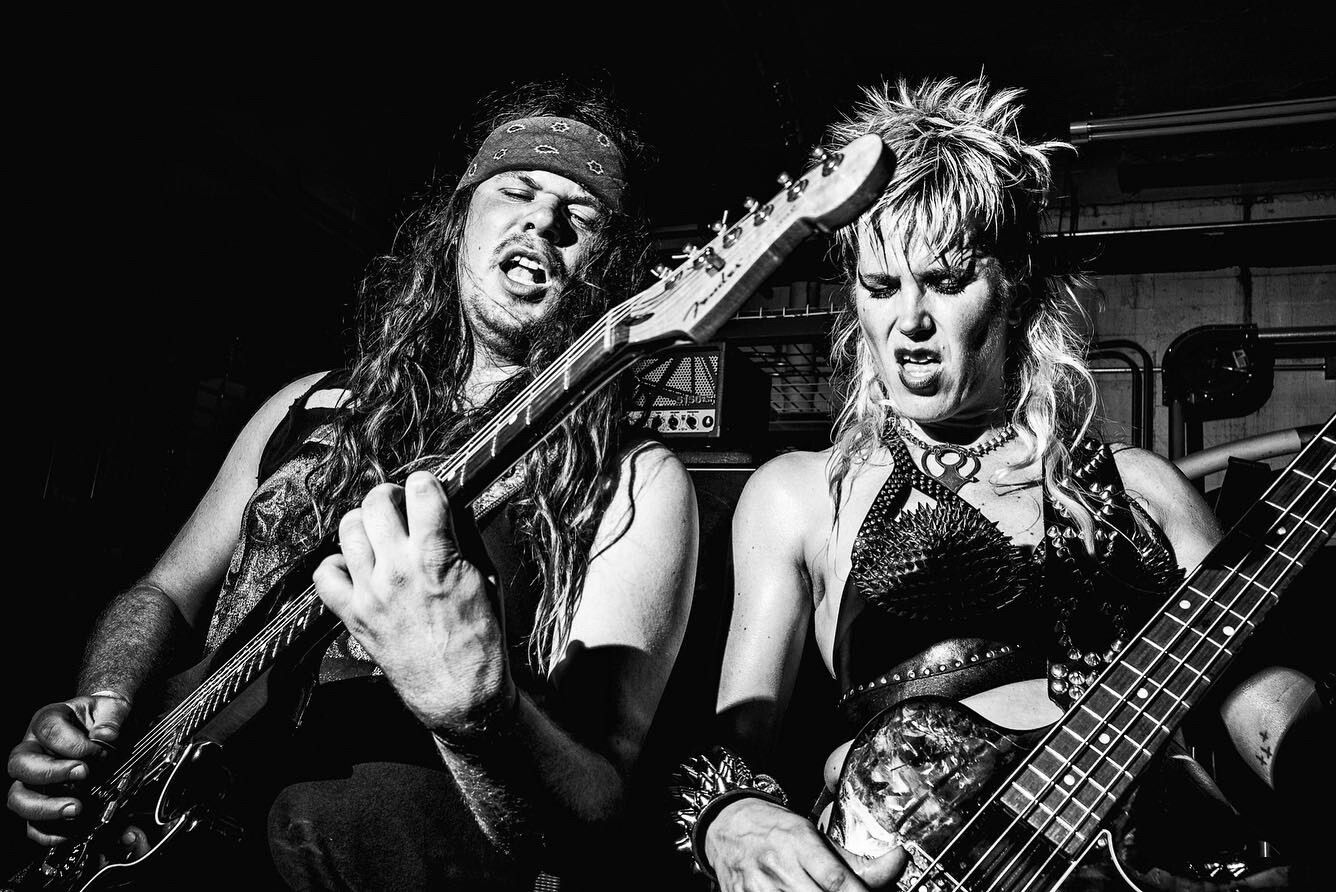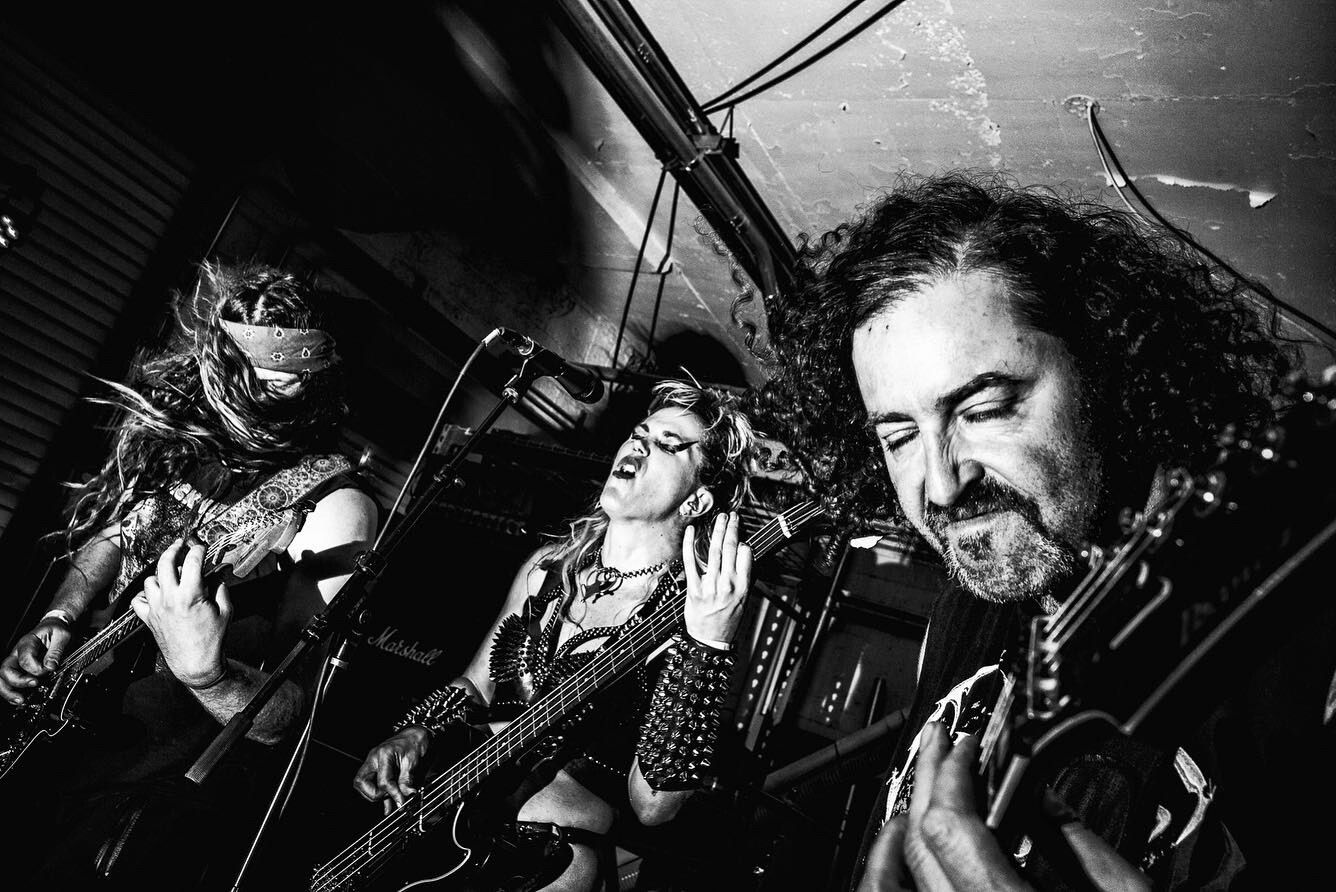 Which attributes, do you think, that a new Black/Death Metal Band should have in order to gain identity and be unique?
Trusting your inspiration and rolling with that is important. Nothing is ever fully original anymore but I think the bands that stand out to me the most are the ones that have put their own spin on it. Audacity goes a long way, sometimes it's more impressionable than skill so I think taking creative risks is important.
Do you believe that Digital Platforms help the new Black/Death Metal Bands? Which, do you think, is the ideal way for a Band to promote its work?
Playing as many live shows and touring as much as possible. Human connection is the best way to spread the spirit of Metal. Online platforms help a lot too but you can't rely solely on that. Online/digital platforms are awesome for connecting people across countries and is the reason why we are able to do this interview with you right now.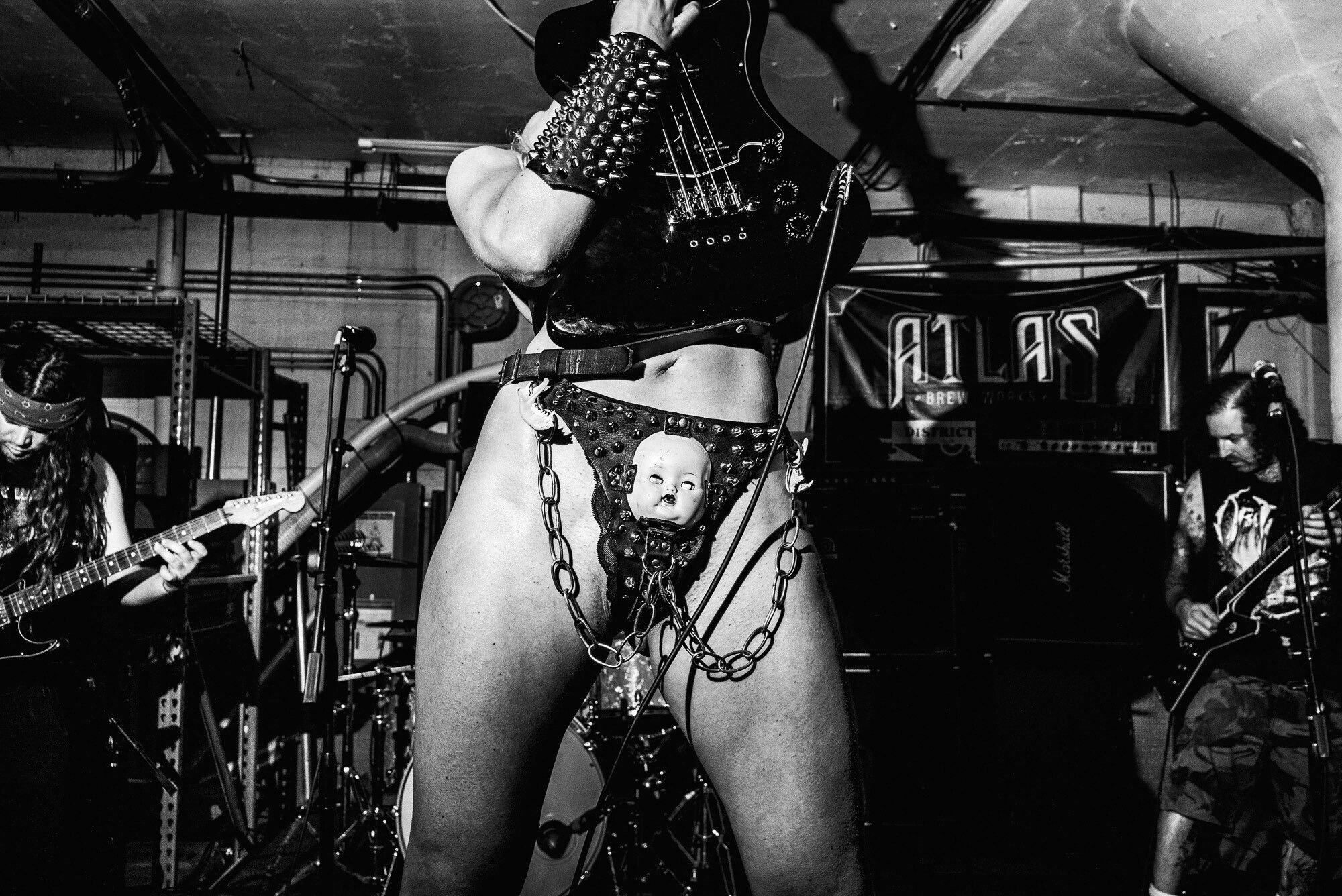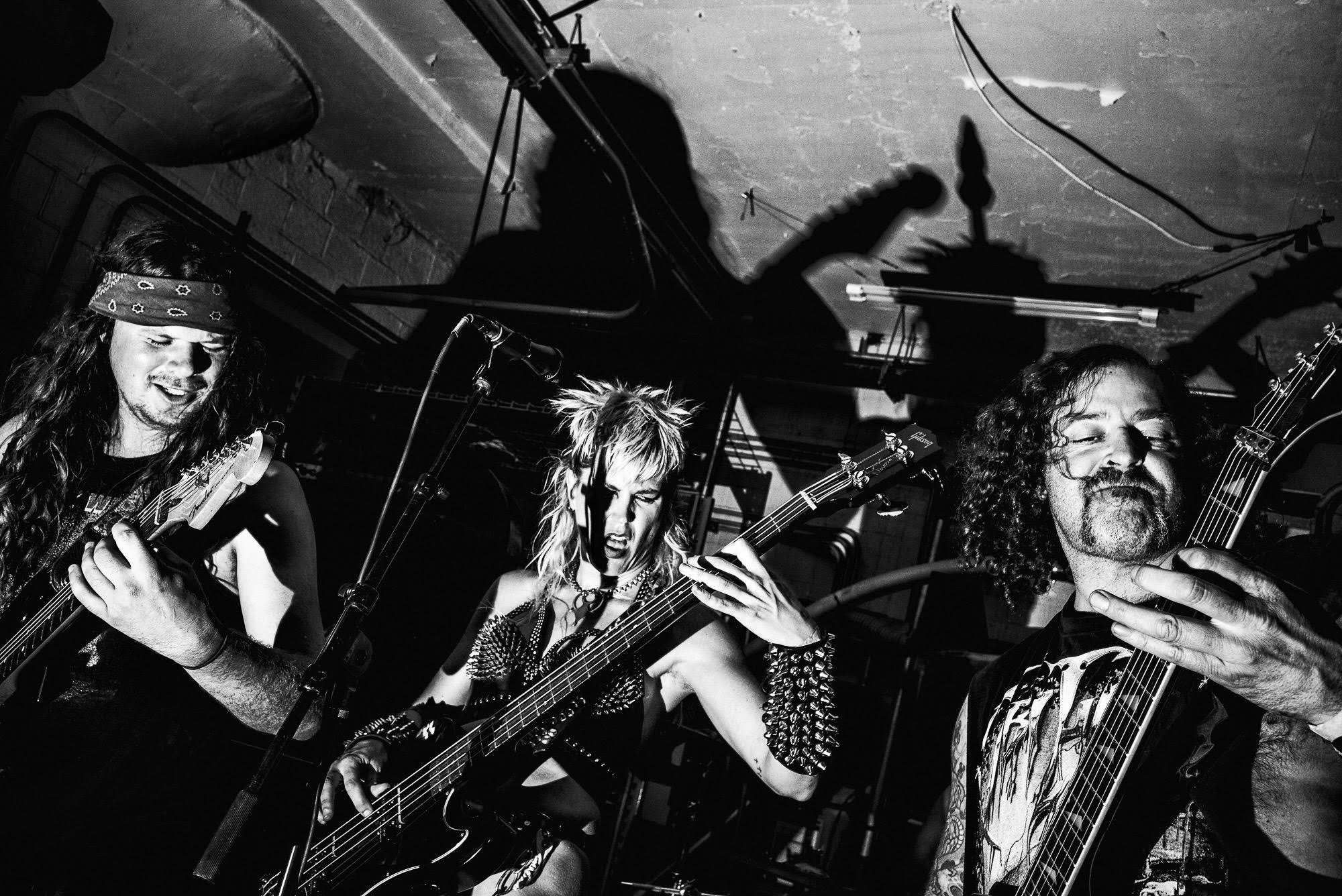 Tell us a few things about the New Underground Metal Scene in Oakland, California (Bands, Fanzines, Webzines, Metal Clubs etc.)
The Oakland Bay Area underground heavy music scene has been legendary since the early 80s. Probably even before that really. It's one of the birthplaces of Thrash Metal! Currently there are lots of great bands doing killer stuff from the area. Local bands that are still active that we like are Acephalix, Mortous, FuneralChant, Vastum, Molten, Evulse, Necrot, Cartilage, Maggus, Hellfire, Brainoil, Death Grave, Autopsy, Mutate, Moira Scar, Altar de Fey, Adrenochrome, Glowing Brain, Hellhunter, Psychic Hit, Mutilated Tongue, to name just a few. There are a fair amount of places to play but a lot of our underground venues and warehouses closed down or were shutdown in the last decade. The scene here remains strong and united regardless! Suburban Rebels Zine is a rad punk zine out of the bay area that we were recently in and since we are big lovers of film there's Cinema Schism which is another awesome zine which dives into all the wicked and confrontational art films of cinema of transgression!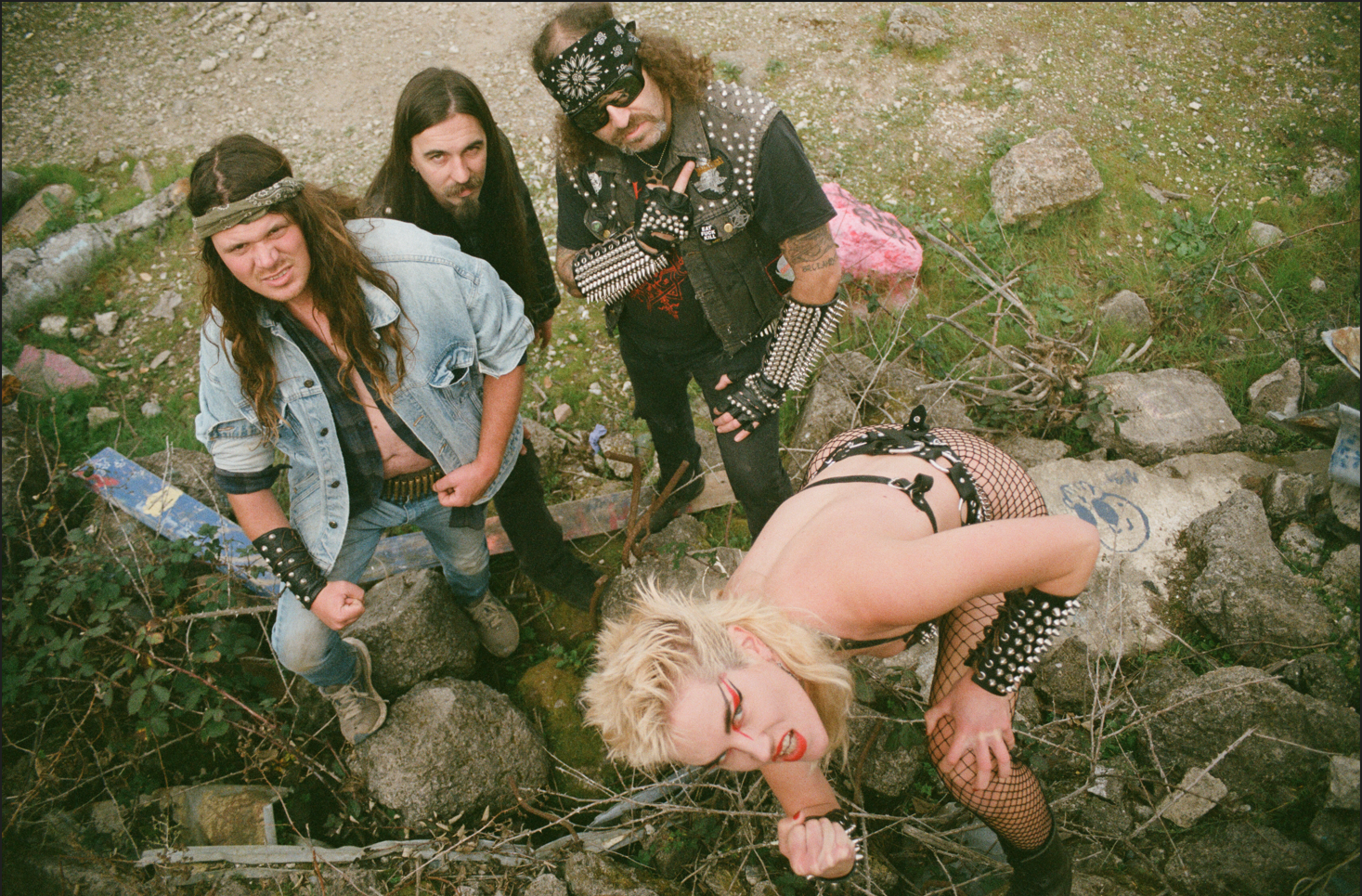 Do you know anything about the Hellenic Metal Scene?
There are some amazingly sick bands! A few that come to mind are bands like Death Courier, Horrified, Septic Flesh, Obsecration, Nightfall and even more current stuff like Dead Congregation. It seems like Hellenic Metal is dripping with Gothic Doom and Horror styles whilst combining death with more melodic elements. Definitely unique, heavy and not afraid to take risks! We will have to delve deeper into these heavy Greek blueprints!
What are your future plans?
We have some west coast shows lined up with our vampiric buddies from the east, Spiter! They are heading west in November and we'll be playing shows in the greater bay area with them. We are also playing the Charged Noise festival in LA in November followed by some shows in Socal which we are stoked about. Next year we want to do a Pacific North West tour and hit Canada on the East and West Coasts. Personally i'd love to play Japan. I went to a punk festival out there a few years ago and loved it, their music always gets me pumped and just being in Japan was incredible! Also playing festivals in Europe in the summer has been something we've been talking about. Getting to places like Mexico,South America,Indonesia someday would be amazing!
Thank you very much for your time & Keep up the good work! The closure is yours.
Thanks for supporting BEAST METAL! We would love to come to Greece and fill your goblets with beast blood and sample all the delights your land has to offer!
By Steve the Filthy Dog.
Credits:
Photographer: Slime Pony
Album artwork by: Laurent Melki
Live photos taken by: Chris Suspect from the show in Washington DC at the Atlas Brewery in May 2022
VORLUST CONTACT:
https://vorlust.bandcamp.com/releases
https://www.instagram.com/vorlustbeastmetal/