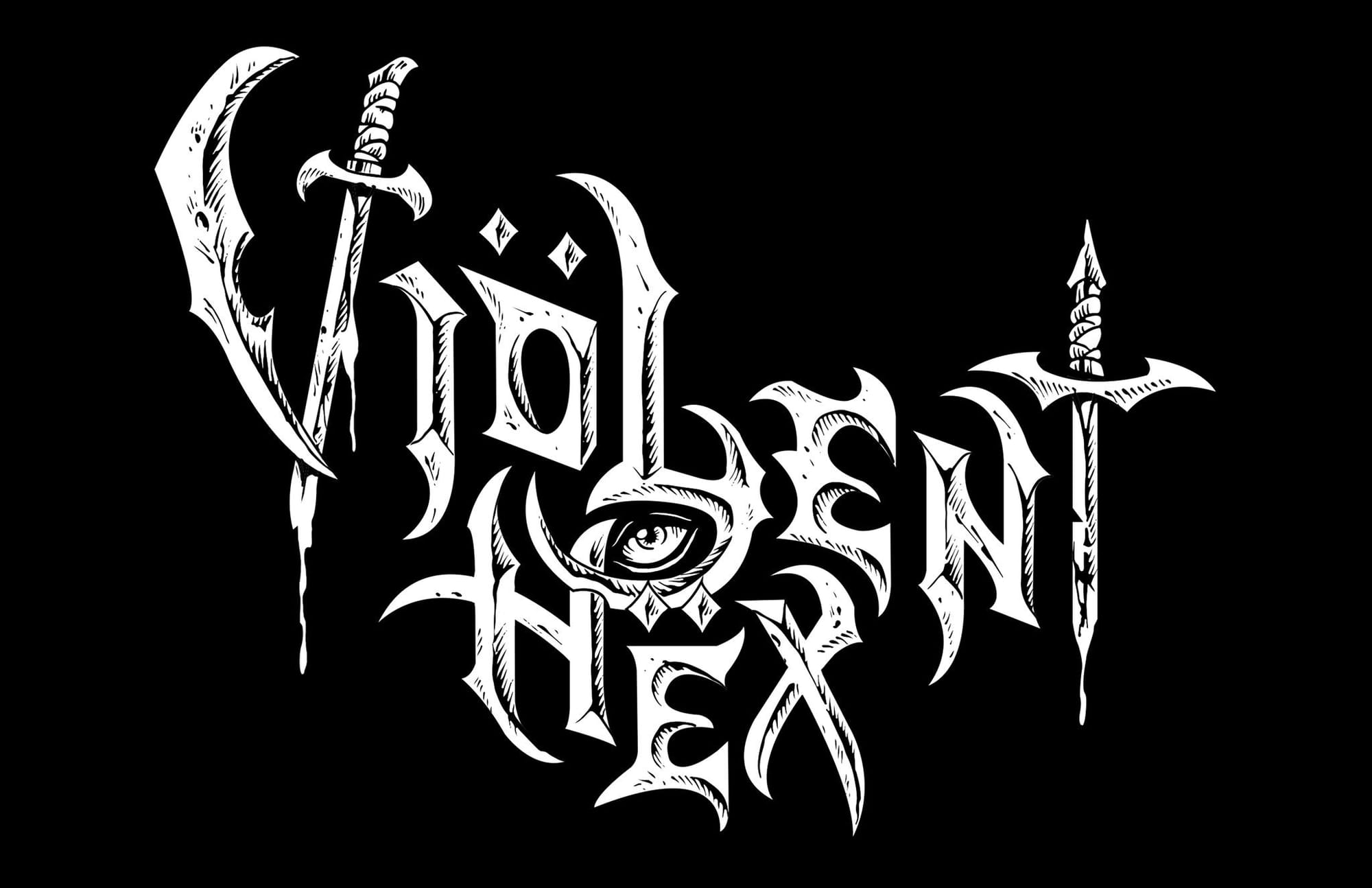 !!!SATANIC SPEED METAL FROM MEXICO!!!
We had a conversation with Diego (Guitar/Vocals).Enjoy!
Welcome to the FILTHY DOGS OF METAL Webzine.
Tell us a few things about VIOLENT HEX (Members, Starting Year etc).
Well, this project started on march 2020, with me (Diego) on guitar/vocals and Max on drum machine/bass. Max and I played a few years ago in a metal punk band named Disrpature, although he does not live in Mexico City, were I live, we've been doing well with the composition, recording and structure of the songs, so social distancing isn't an excuse to stop making noise, haha. Our sound is influenced by a lot of black metal, punk and speed metal, with this new wave of post-punky bands like Devil Master, Sign of Evil and Zorn, so our intention is to evoke the old speed thrashing sound of the 80's with the new school black metal punk brigades.... all in the name of Satan!!!
You have recently released your demo ''Phantoms Of Speed''. What is the Feedback from your audience as well as from the Press?
Mmm, right now we haven't had a lot of feedback, but I think it will be well received by the fans of filthy grimmy noise!
Label or DIY and why?
Currently we have no label, but we are looking forward releasing our EP by ourselves, or maybe release our own label, to also distribute, support and release more bands with similar influences (metal punk/speed metal), but only time will tell....
Do you prefer Vinyl, Tape, CD or Digital Format and why is that?
I wish we could afford vinyl for our next release, but for instance, we'll release a tape and maybe the songs will appear also in a split with some other bands from Mexico (possibly Survival and nuclear Black).
Your music style is Black/Speed Metal. Which are your main influences (Favourite Artists / Bands etc.)
As I said, we have a lot of influence from this black metal punk bands like Devil Master, but other bands we like a lot and are definitely a part of our sound are Venom, Nifelheim, Toxic Holocaust, Midnight, AntiCimex, Possessed, Voivod, Bulldozer, Discharge, Deathhammer, Gism... a lot of freaking Black speed metal-punk. NOISE FILTH AND FURY!
Which things, do you think, a Band should sacrifice in order to succeed? Have you ever sacrificed anything in your life for a better future of your Band?
Time, pride, money and your mental peace hahaha. yeah a lot of times, sometimes it went great and others it was a total regret, having a band is the same as everything in life, so just give the best and expect the worst!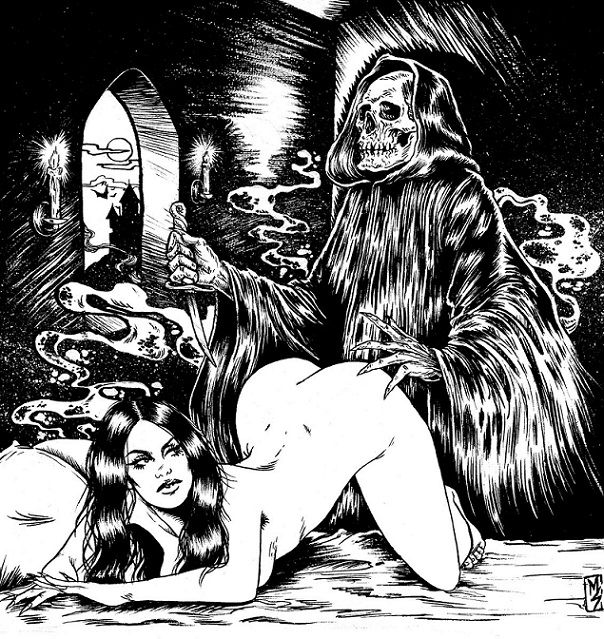 Describe your ideal live show as a performance Band. Have you already experienced that?
I really haven't think about that whit this whole Corona situation, but you bet there'll be candles, fake blood, corpsepaint and maybe robes, hahaha, a total satanic speed metal show! But time will tell, maybe we never perform live.
Which attributes, do you think, that a new Black/Speed Metal Band should have in order to gain identity and be unique?
I think when you make this kind of music that's the last thing you are thinking of, being unique and have your own identity, you only want to summon Satan and throw some fast riffs and filthy solos! Haha! But that's the way you found your sound and your way to play this black/thrash/speed concept, the more you play the more your identity as a band takes form.
Do you believe that Bandcamp and other Digital Platforms help the new Black/Speed Metal Bands? Which, do you think, is the ideal way for a Band to promote its work?
Yeah I love Bandcamp and Youtube to find new stuff to listen, but when it comes to promoting, I don't think there's a proper way to do it, I mean it depends on every band if you want a quick response form the media and make some awareness, yeah its oaky to find better ways to promote you, but I think in metal and punk, noise just finds its way, I mean, I was never expecting an interview on this demo, and here we are... EVIL HAS NO BOUNDARIES...!!!
Tell us a few things about the New Underground Metal Scene in Mexico (Bands, Fanzines, Webzines, Metal Clubs etc.)
I don't consider myself part of any scene, but, well, I can see some bands making new noise and a lot of zines and webzines reborning again, as there are no live shows people are recording and making other stuff to keep this alive, so I think, I hope, we'll see some rocking when quarantine ends!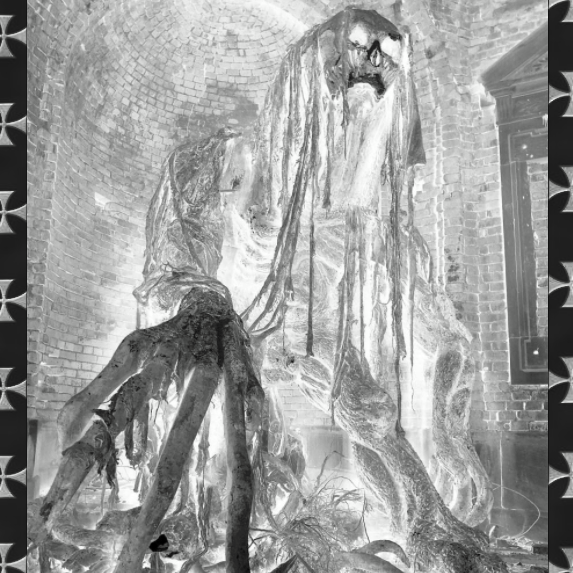 Do you know anything about the Hellenic Metal Scene?
I don't know a lot, but I love classic Greek bm bands like Varathron and Rotting Christ, also I know this label named chainsaw distro, I think its Hellenic, very badass stuff a lot of metal punk and speed metal, and now I know your zine, which is great!
What are your future plans?
Right now finishing our EP, and putting it on digital on Bandcamp and stuff by the end of October, and maybe the tape release in November, then next year a CD release. After that,composing new stuff for some splits and the full length production.
Thank you very much for your time & Keep up the good work! The closure is yours
Great interview, for real, fun questions and very satisfying to answer. Thanks again for the interest, I hope to be featured on your webzine again soon! A total honor! PLAY FAST OR FKKN DIE!!!! .....And thanks to you reading this interview! SUPPORT GREAT ZINES LIKE THIS ONE! - Diego C. (Vox and guitar/Viölent hËX).
By Steve the Filthy Dog.
VIOLENT HEX CONTACT:
https://violenthex.bandcamp.com/