We had a conversation with Nik.Enjoy!
Welcome to the FILTHY DOGS OF METAL Webzine.
1. Tell us a few things about VAMPIRIC (Members, Starting Year etc).
I formed Vampiric in 2018, but I actually started writing music and playing in bands all the way back in 2008 when I was 14. Those previous bands were like the early stages of what would eventually become Vampiric. We never released anything official during those times, but we did play live a lot. We even played early versions of songs that I would eventually release later with Vampiric. Currently I'm the only member, I write and record everything myself.
2. In 2019 you have released your album ''The Magic Of The Night''. What was the feedback from your audience as well as from the press?
So far the feedback has been great. The press reviews have all been really good.
3. Label or DIY and why?
DIY. I contacted a few different labels before the release to see if they would release it, but that didn't happen. It was difficult to impress a label because it was my debut album, and I hadn't really done anything before besides play live in a few bands. I think in the future labels will see what I've done and what I'm capable of just on my own and they will be much more willing to release a future album of mine.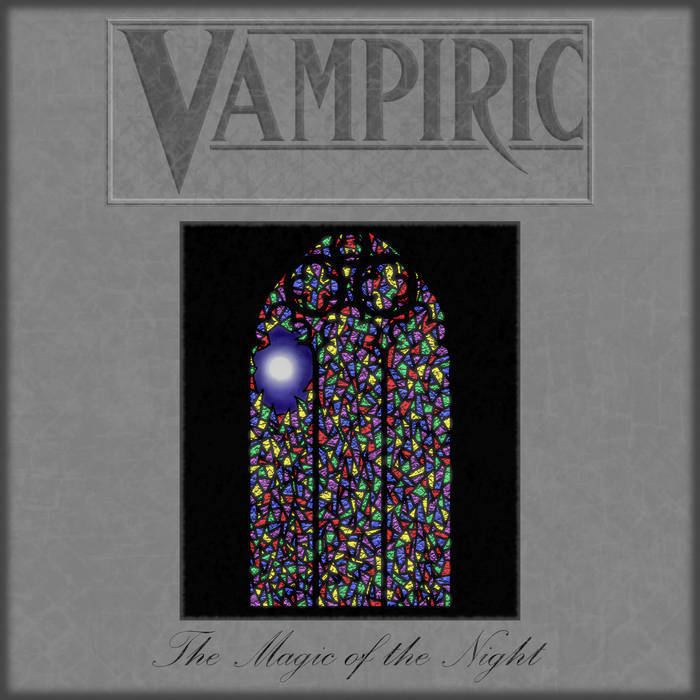 4. Do you prefer Vinyl, Tape, CD or Digital Format and why is that?
I prefer CD. CD can be downloaded so technically it's kind of like having a digital copy as well as the CD. In other words I can have the CD in my car but also download it onto an ipod, phone, etc. I like vinyl because it's nice to see the artwork of albums on a larger scale. All of my music is only available digitally right now, I'd like to make it available on physical copies eventually, both CD and vinyl, maybe even tape.
5. Which are your main influences (Favourite Artists / Bands etc.)
My main influences from metal are Tribulation, Moonspell, Bathory, and 90s era Cradle of Filth and Dimmu Borgir. Some none metal influences are bands like The Doors, The Misfits, and Type O Negative. Also I love old horror film soundtracks and classical music, especially Chopin.
6. How difficult (or easy) is it for a musician to compose himself all the tracks & as the main songwriter what gives you the inspiration to compose songs?
It definitely has it's ups and downs writing and recording everything myself. I have total freedom which is great. I can express myself purely without anyone changing a riff, or a lyric or something because they don't like it. All of my music is a 100 percent accurate representation of my mind and soul. It is a lot more work though. In a regular band the work load is usually spread out among the members. As for inspiration, I simply enjoy writing music and telling stories with music. It's one of the only ways I can express myself and tell my stories to the world.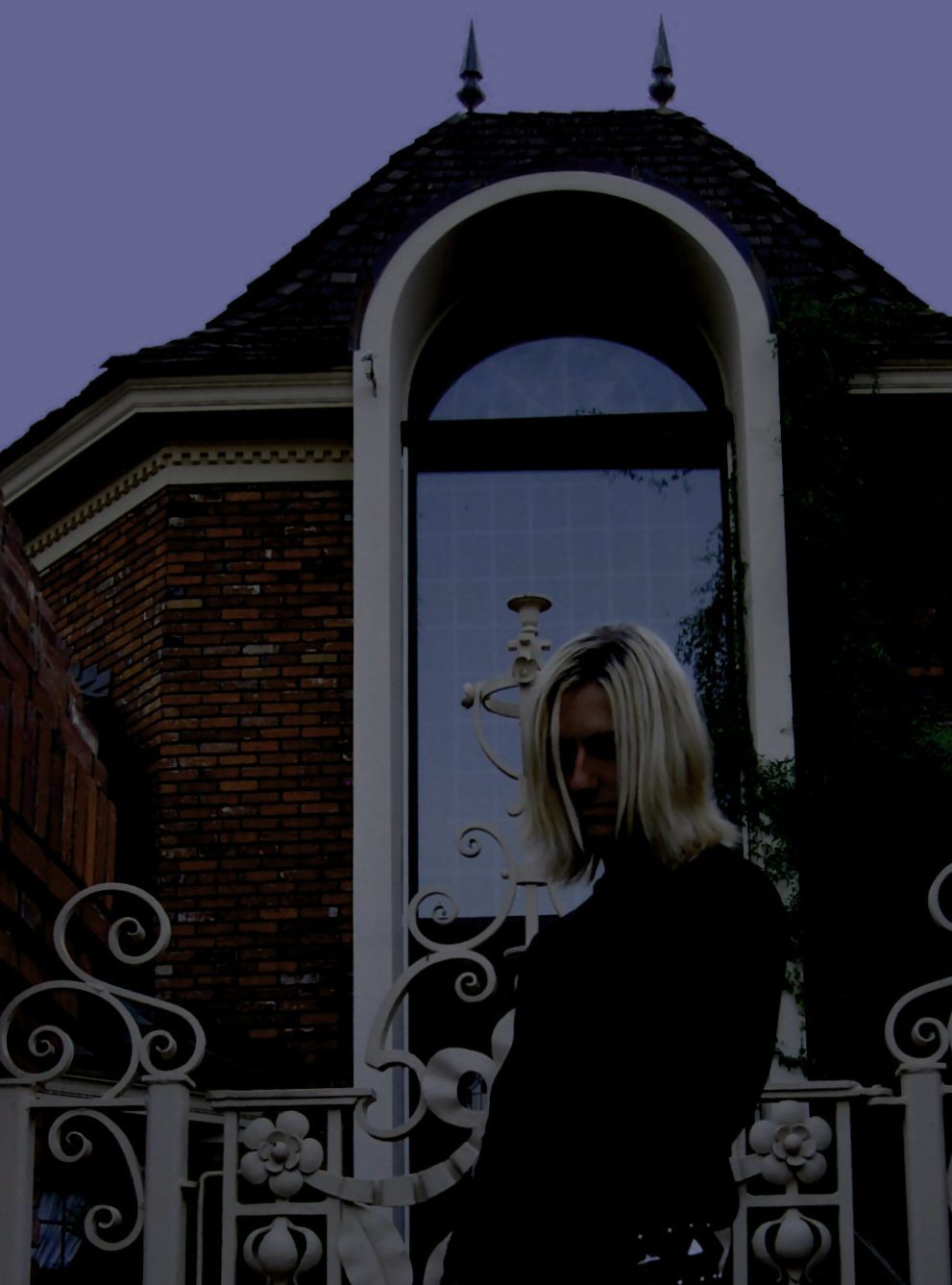 7. Which things, do you think, a Band should sacrifice in order to succeed? Have you ever sacrificed anything in your life for a better future of your Band?
Time is the biggest thing, money, family/friends/relationships, sanity, and sleep. There's exceptions of course, some bands get really lucky. I've sacrificed a lot for my own music. My time, money, sanity, and an unhealthy amount of sleep! I can't even tell you how many times I've stayed up all night writing, recording or whatever, then had to get up early the next day for school or work. I knew I'd lose sleep and feel like garbage the next day, but I did it anyway. Also I've invested a good amount of money into recording gear and what not. So far I've never gone on tour so I haven't had to sacrifice time with my family and friends.
8. Describe your ideal live show as a performance Band. Have you already experienced that?
I've played live in a few bands before. This was between 2010 and 2017, before I started Vampiric. I was a teenager/early 20s in those days and so were my band mates. We didn't have a clue what we were doing or how to run a band. I learned a lot from it though. An ideal live show for Vampiric would have a theatrical, visual aspect to go with the music. Maybe something like Venom in the 80s. They had the theatrical aspect but also had some grit, and not to mention they had energy like no other. That's what I'd like a Vampiric show to be like.
9. Which attributes, do you think, that a new Metal Band should have in order to gain identity and be unique?
This may sound obvious but the music is number 1. If your music lacks effort and heart, then it will ultimately go nowhere. You could have all the publicity in the world, but that would do nothing. Aside from that I think bands can greatly benefit from putting effort into their shows and their overall image. I think humans are visual creatures. People can be drawn in simply by an interesting video or even just a picture or an interesting album cover before they even hear the music. Also if you are entertaining live, people will remember you even if they didn't really like your music. You have to remember that people are there to WATCH you, not just listen to you.
10. Do you believe that Bandcamp and other Digital Platforms help the new Metal Bands? Which, do you think, is the ideal way for a Band to promote its work?
Overall I think digital platforms do help. The problem is that there's so many bands and it's so easy to get onto digital platforms that a lot of bands get lost in the sea of other bands. Bandcamp is one of the best platforms in my opinion. I think one of the best ways to promote yourself is simply to play live and tour if you can. Bands are overly obsessed with promoting on social media. There's hundreds of thousands of bands promoting their stuff on the internet, but there's far less bands actually going out and playing live. Basically the live music scene is less saturated than online, therefore you won't get as lost in the mix.
11. Tell us a few things about the New Underground Metal Scene in Phoenix, Arizona USA (Bands, Fanzines, Webzines, Metal Clubs etc.)
There's definitely a pretty good scene here in Arizona. Many big bands come through here often and the venues are typically pretty packed. There's not as many venues as there used to be 7 or 8 years ago though. There's also a few good local bands. I just hope they last, I've seen so many local bands with great potential that end up splitting up. There are no fanzines or webzines from AZ that I know of.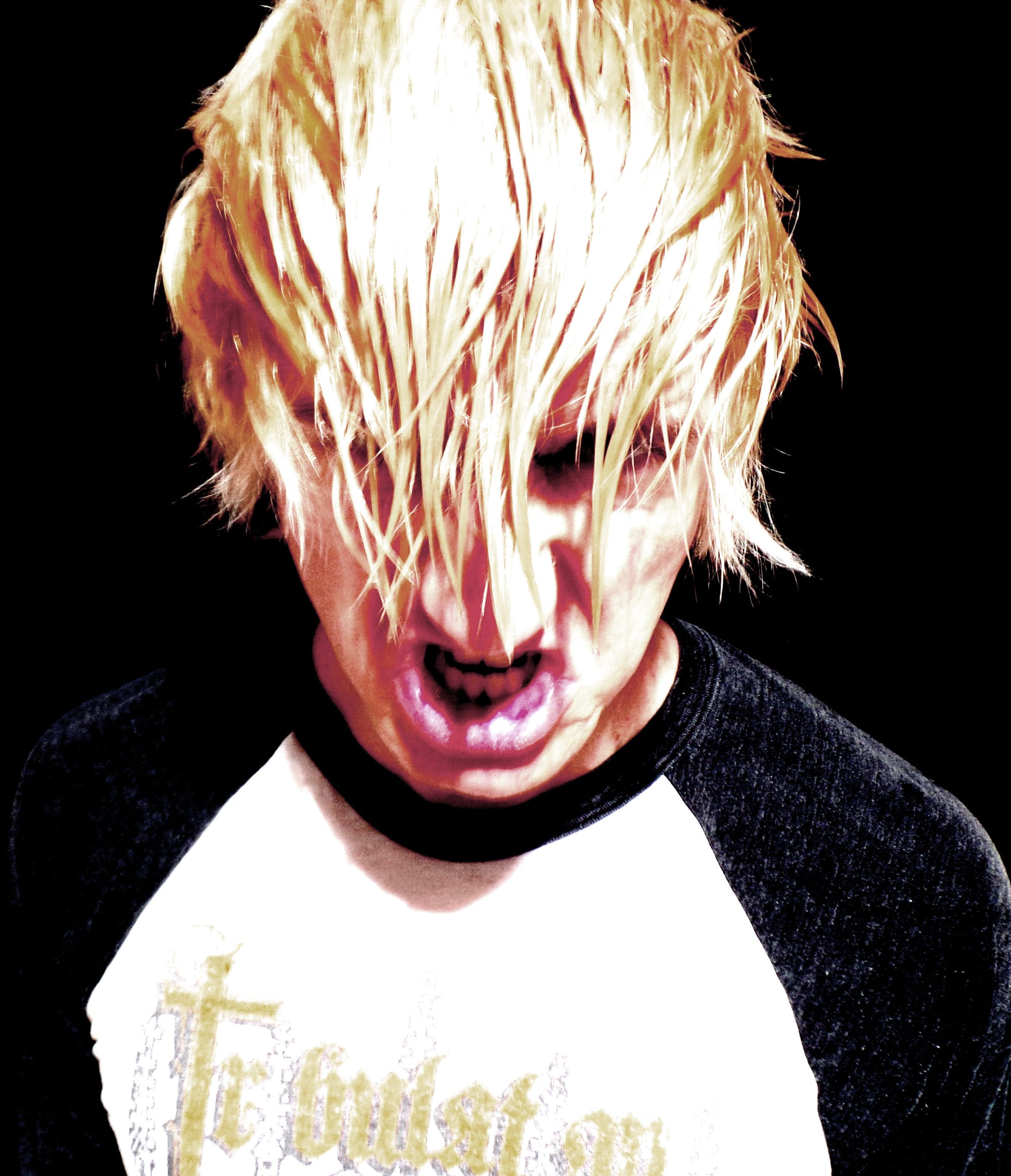 12. Do you know anything about the Hellenic Metal Scene?
I don't know anything about it.
13. What are your future plans?
A second album is my next big goal. Getting a lineup to play live is one of my main goals for the future as well.
14. Thank you very much for your time & Keep up the good work! The closure is yours.
Thanks for having me, check out my music/merch at www.vampiric.bandcamp.com
By Steve the Filthy Dog.
VAMPIRIC CONTACT:
https://vampiric.bandcamp.com/
https://www.facebook.com/vampiricband
https://open.spotify.com/album/42KZtx2ssyuSi2doiOZQ1r