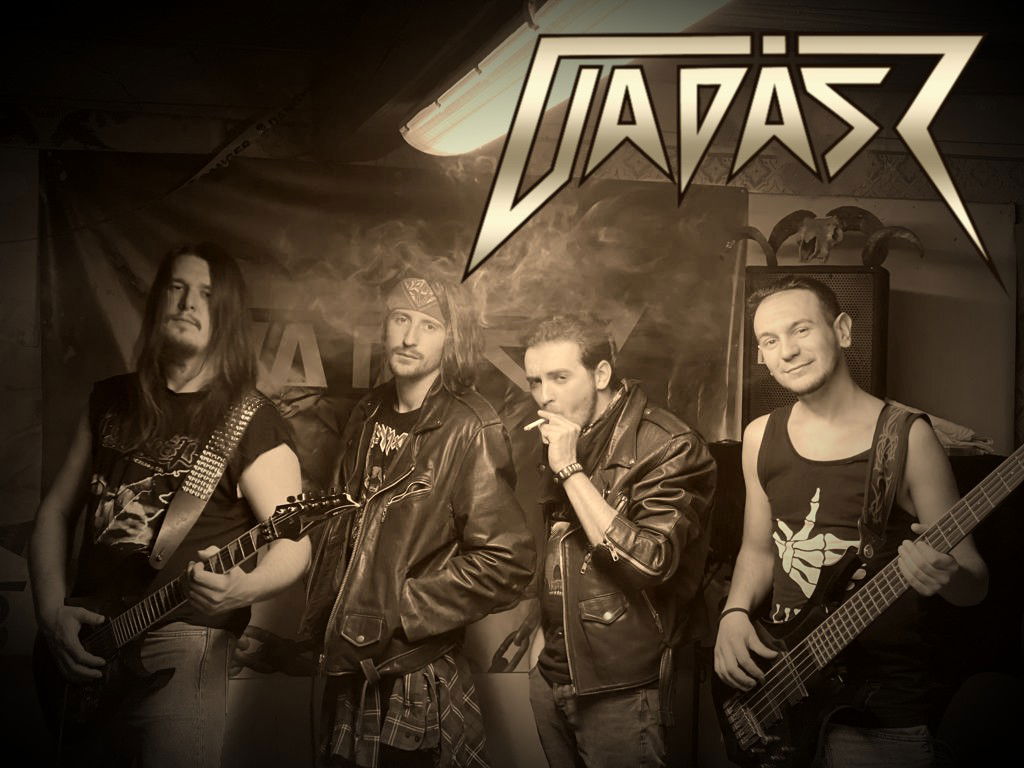 !!!HEAVY/SPEED METAL FROM HUNGARY!!!
Welcome to the FILTHY DOGS OF METAL Webzine.
Tell us a few things about VADASZ (Members, Starting Year etc).
Vadász is a Hungarian speed metal / heavy metal band formed in 2016, Nagyvárad. The band started out as a punk-rock project, but later (well, not so much later) it turned out to be more like a traditional heavy/speed metal band with the elements of the 80's scene. The current members of the band are Róbert "Cölöp" Barabás (former guitarist), Bálint "Gyémánt" Somogyi (vocals), Edmond "Eddie Zero" Kulcsár (drums) and Gábor "Cowboy" Makra (bass).
You have recently released your EP ''Life Eternal''. What is the feedback from your audience as well as from the press?
People, our fans were actually quite surprised, because so far, every record we made was in Hungarian, but they were really glad that they could listen to our previously released songs (on our debut album "Harc a Benzinért") in English, in a brand new, remixed and re-recorded version. By releasing Reaper Waltz (pre-EP release) we could somewhat track the impressions, and so far, every single feedback was positive, we gained a lot of new followers just by that.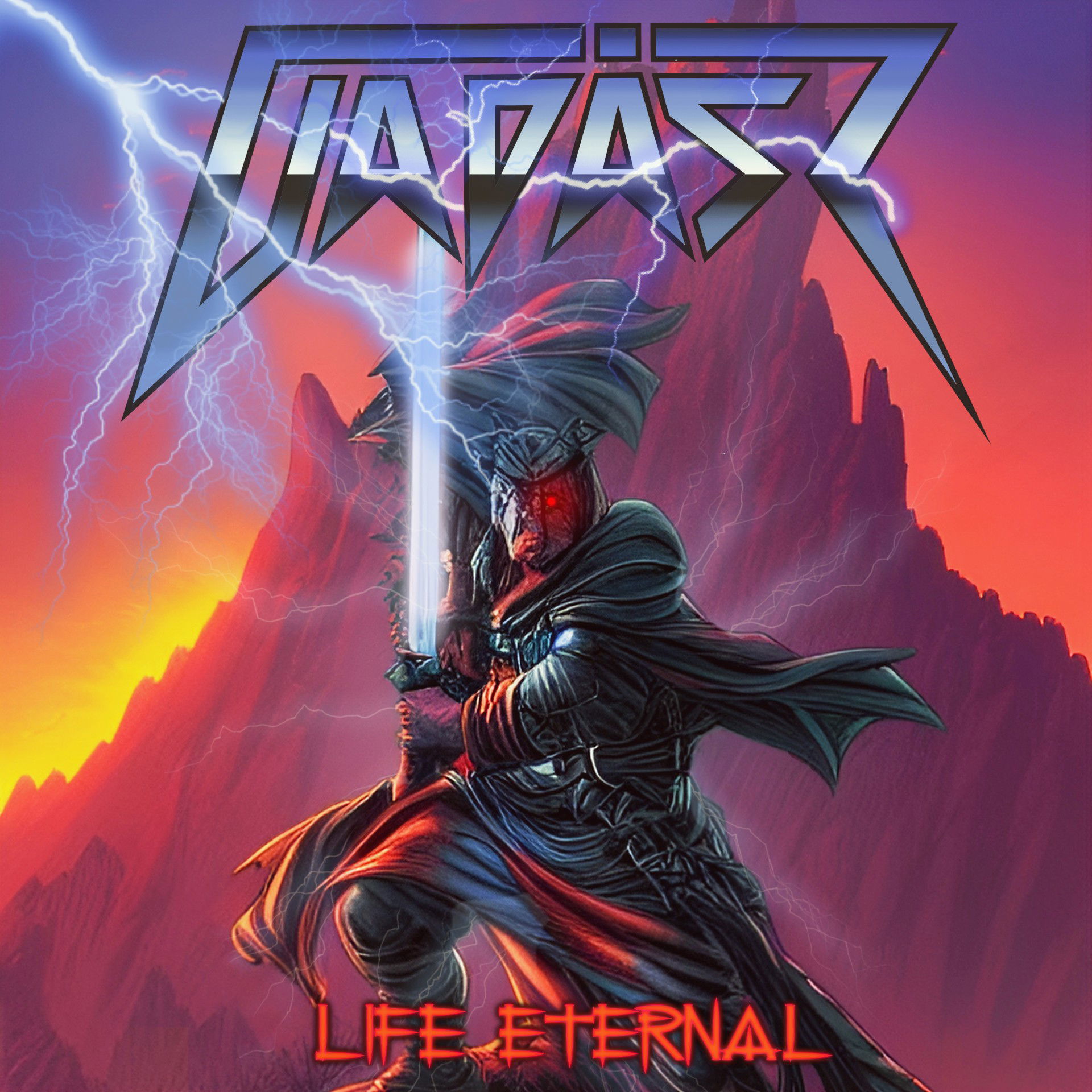 Label or DIY and why?
Regarding the distribution of CD-s and cassettes, we usually work with labels, but we prefer to be, well, 'independent' in this sense. The very first release of our debut album came out on cassette (with the intercession of Burning Sun Records, same as with the current EP, Life Eternal), which was followed by the CD release (with Metal Ör Die Records).
Do you prefer Vinyl, Tape, CD or Digital Format and why is that?
Nowadays the digital format is the 'best', since it is the most accessible and popular, but based on our preferences the Cassette and Vinyl are the most accurate and successful ones. Or at least for the era and genre we try to represent. Old-school is the best anyways. And we live the renaissance of it.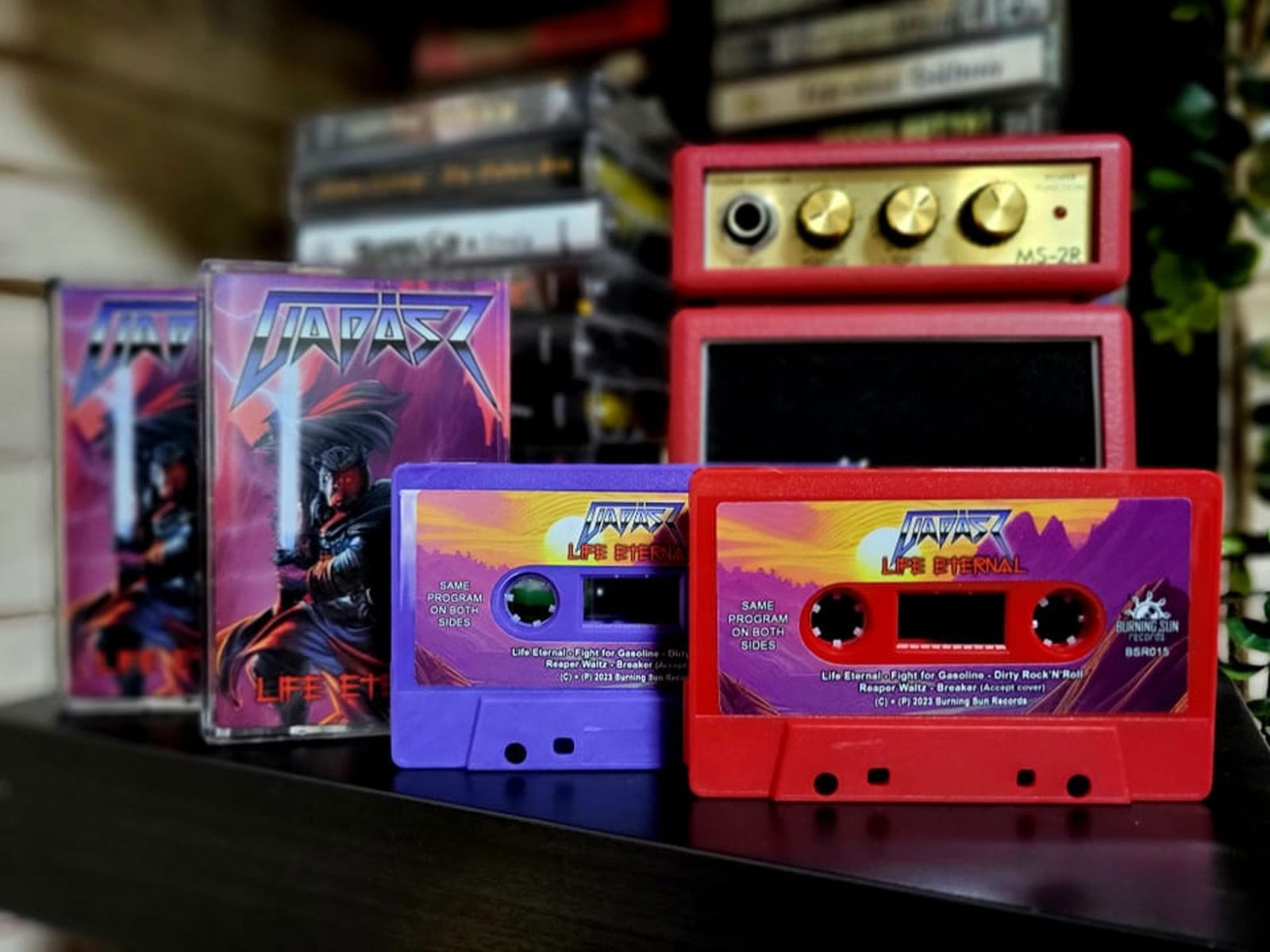 Your music style is Heavy Metal. Which are your main influences (Favourite Artists / Bands etc.)
The answer to this would be very complex since every and each member of the band comes with a whole different color than the other one, but to keep it simple we will just enlist a few, mentioning only the MAIN influences. From the Hungarian representatives of the old-school heavy metal like Pokolgép, Stress, Moby Dick, etc. alongside the 'big ones' like Judas Priest, DIO, Edguy, Accept, Helloween, through the hair/glam scene with Mötley Crüe, Ratt, W.A.S.P., to the dynamics and power of the new wave as Riot City, Ambush, Ghost, even Steel Panther.
Which things do you think a band should sacrifice in order to succeed? Have you ever sacrificed anything in your life for a better future for your band?
It can be anything (a friend, a family member, a pet, your soul – just kidding) BUT your ambition and love towards music and the friendship between the bandmates. We think that is the most important: joy, passion and communication. But to answer your question, a lot of time and money has to be sacrificed, so sometimes we can feel a bit exhausted and hopeless, but these are always awarded, so we just kinda have to balance it to the middle.
Describe your ideal live show as a performance band. Have you already experienced that?
Since we are locally considered as the 'Mad Max band' we like to play with this idea, so we usually dress up as post-apocalyptic sci-fi characters / metalhead guys from the 80's. We haven't implemented any pyrotechnical stuff yet for the live shows, but we are planning to. We consider the dynamics and the performative nature the most important in the live shows, so we usually provide the atmosphere quite efficiently.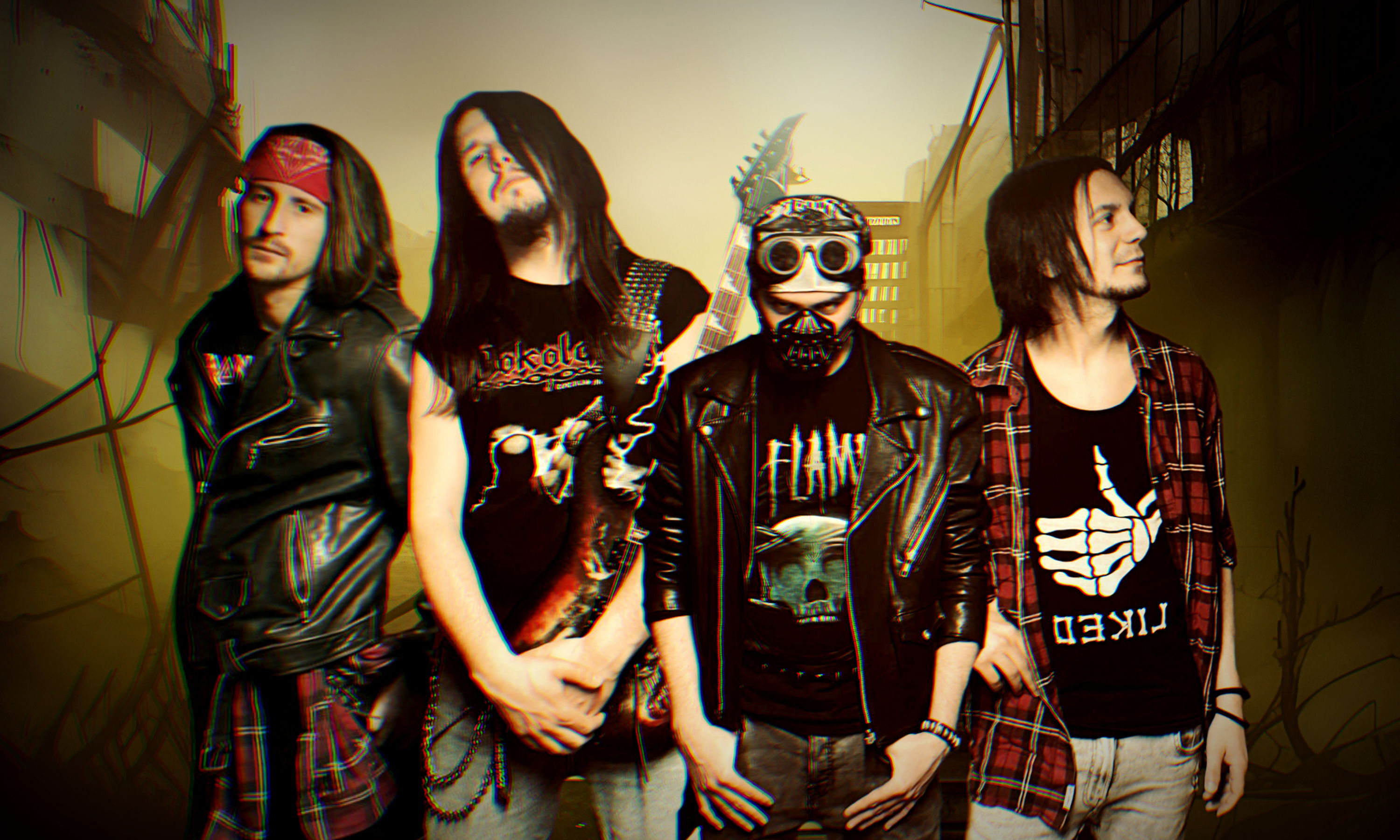 What attributes do you think that a new Heavy Metal Band should have in order to gain identity and be unique?
Coming up with a concept, we think, is really important. To build not only a band/music, but an actual brand. And so this is what we're working on, this is the reason we came up with an own videogame with a fictive story of the band, built characters and lore upon the songs, and also this is why we always think in concepts and stories when writing anything.
Do you believe that Digital Platforms help the new Heavy Metal Bands? Which, do you think, is the ideal way for a band to promote its work?
Definitely! Promoting your music online is absolutely worth it, communicating constantly with fans on social platforms, posting insider videos, doing podcasts is always a good thing. Of course, it somewhat kills the magic of the old-school way, the magic of the festival-life, but it also has many advantages that can be used. You must be honest, creative and open tho.
Tell us a few things about the New Underground Metal Scene in Hungary (Bands, Fanzines, Webzines, Metal Clubs etc.)
The Hungarian Metal Scene is actually really blooming although some genres are not so popular. But from the most brutal death metal to the doom/stoner scene you can find anything in the pubs at weekends. The most popular metal clubs are most likely the Legenda Söröző and the S8 pub in Budapest, but there are clubs open for mostly metal music in every city. The main label here for heavy music is HammerWorld (also a fanzine), but there are a lot of underground labels also popular abroad (Metal Ör Die for example).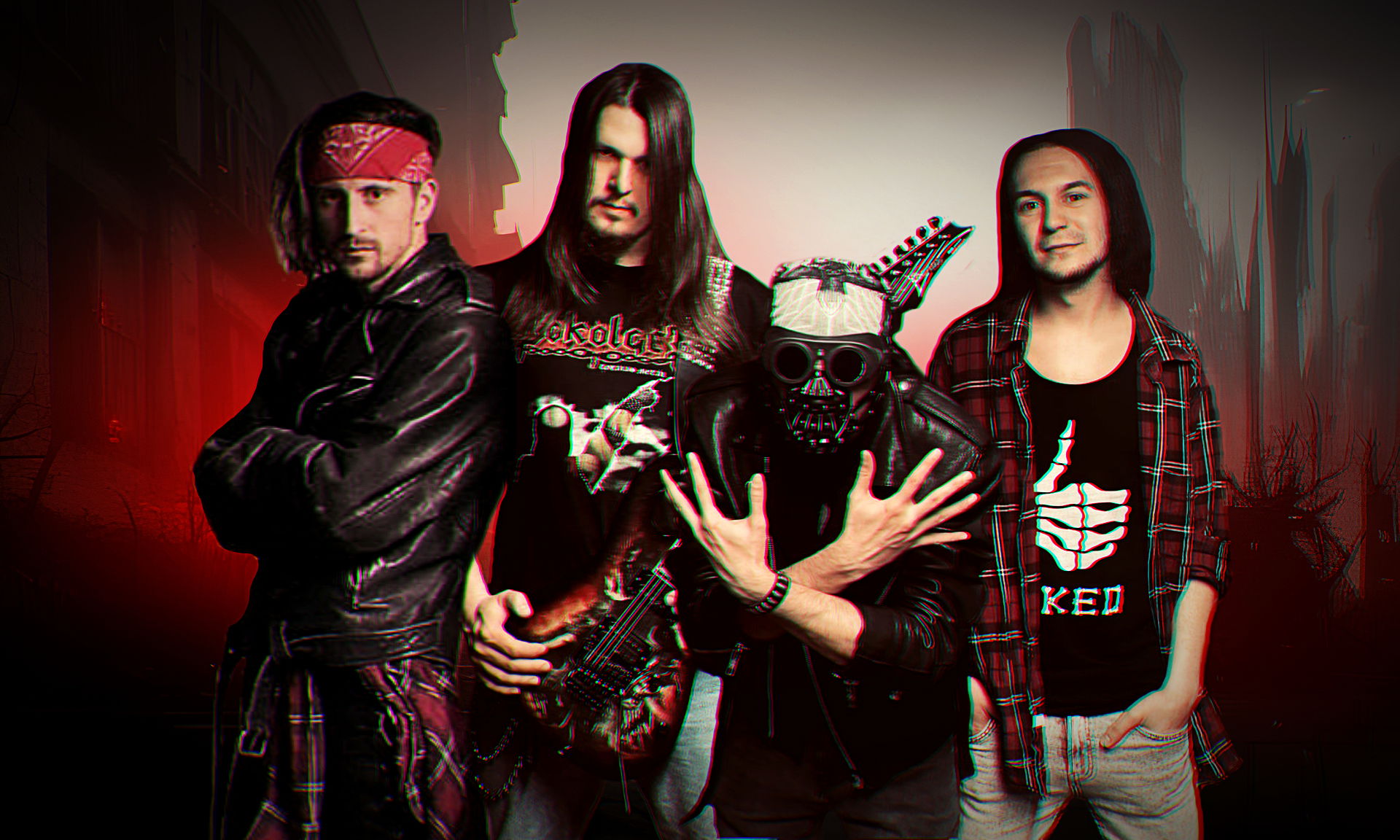 Do you know anything about the Hellenic Metal Scene?
I am dying God coming into human flesh!
The last 3 years, worldwide in the world, we have faced many dark, strange & new situations in our everyday life (covid, lock-down etc.) Did all of this affect you positively or negatively?
Negatively in the sense that we couldn't meet that often with each other and the fans on concerts. Of course, when we wanted rehearsals we dressed up like farmers and jumped into a tractor so we would have an excuse if we met the policemen on the way to the rehearsal room. But it also had positive effects, because this chaos, the frustration in the fact, that what was just an utopic idea in the 80's is now becoming reality inspired us to compose our next full-length album. Speaking of which…
What are your future plans?
For this year we are planning to finish with our pre-scheduled concerts and then (supposingly winter / next spring) withdraw to a silent place and record our next album which will be a hella aggressive, technical but still old-school stuff. It is going to be killer, we can promise that.
Thank you very much for your time & keep up the good work! The closure is yours.
Thank you FILTHY DOGS OF METAL Webzine for the opportunity, thank You, who reads this interview, we really appreciate you all! Keep an eye on our social pages, because new things are gonna be teased soon!
By Steve the Filthy Dog.
VADASZ CONTACT:
https://www.facebook.com/Vaddasz/
https://www.instagram.com/vad_asz/
https://open.spotify.com/artist/03tnZDCBhcPrdubd8ye4Gd