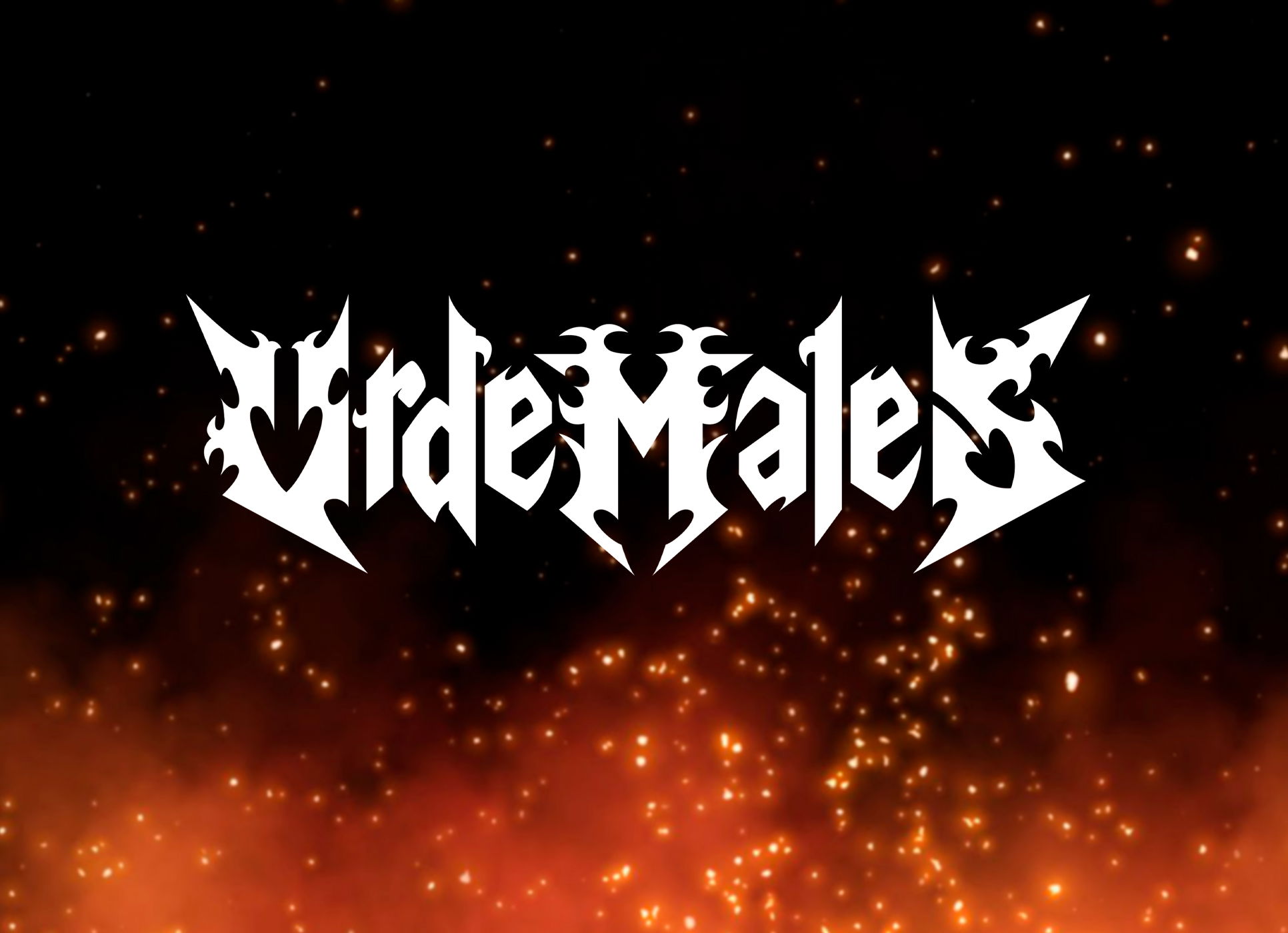 !!!POWER METAL FROM CHILE!!!
We had a conversation with Francisco. Enjoy!
Welcome to the FILTHY DOGS OF METAL Webzine.
Tell us a few things about URDEMALES (Members, Starting Year etc).
The band started as a "just for fun" project. I always wanted to play in a power metal band when I was in secondary school. Actually, I had a melodic power metal band with some friends back in 2004-2007. However, that band never became a professional one. Anyway, that flame kept burning and when my thrash metal project became dormant I called some old friends from secondary school (the same I had played with before !!) and just set up "Urdemales". We're five people: Me, Francisco (guitars and guttural voices) … who's writing this interview now, D-Buster (guitars), Antonio (Keyboards), Diego (vocals), Fermat (Drums). As you can see, we don't have a bass player, so D-Buster and I grabbed the bass for studio purposes (we're slowly looking for a bass player).
You have recently released your album ''Urdemales''. What is the feedback from your audience as well as from the press?
Well…. The album wasn't supposed to be released until the 6th of October, but we uploaded it to Bandcamp because Antonio (Keyboards) is having holidays in Europe, so we really wanted him to take our music to Europe to show it to his friends in the old continent. We couldn't upload it to the likes of Spotify, Deezer and others yet, basically, because of a deal with the press agency we're working with. What happened?? A lot of people started listening to us on Bandcamp, because its algorithm seems to work better than Spotify and/or Youtube …. What I mean is that Metalheads who use Bandcamp are probably much more die hard metal fans than the casual ones who listen to playlists on Spotify, that's why as soon as the album was uploaded to Bandcamp some people listened to the whole album, they downloaded it, donated some money, promoted it on their instagrams, and well….. you've contacted us for this interview!! hahaha. So I guess people have truly REACTED to our music. Feedback has been awesome and not only from "Power Metal guys", but actually from the metal community in general.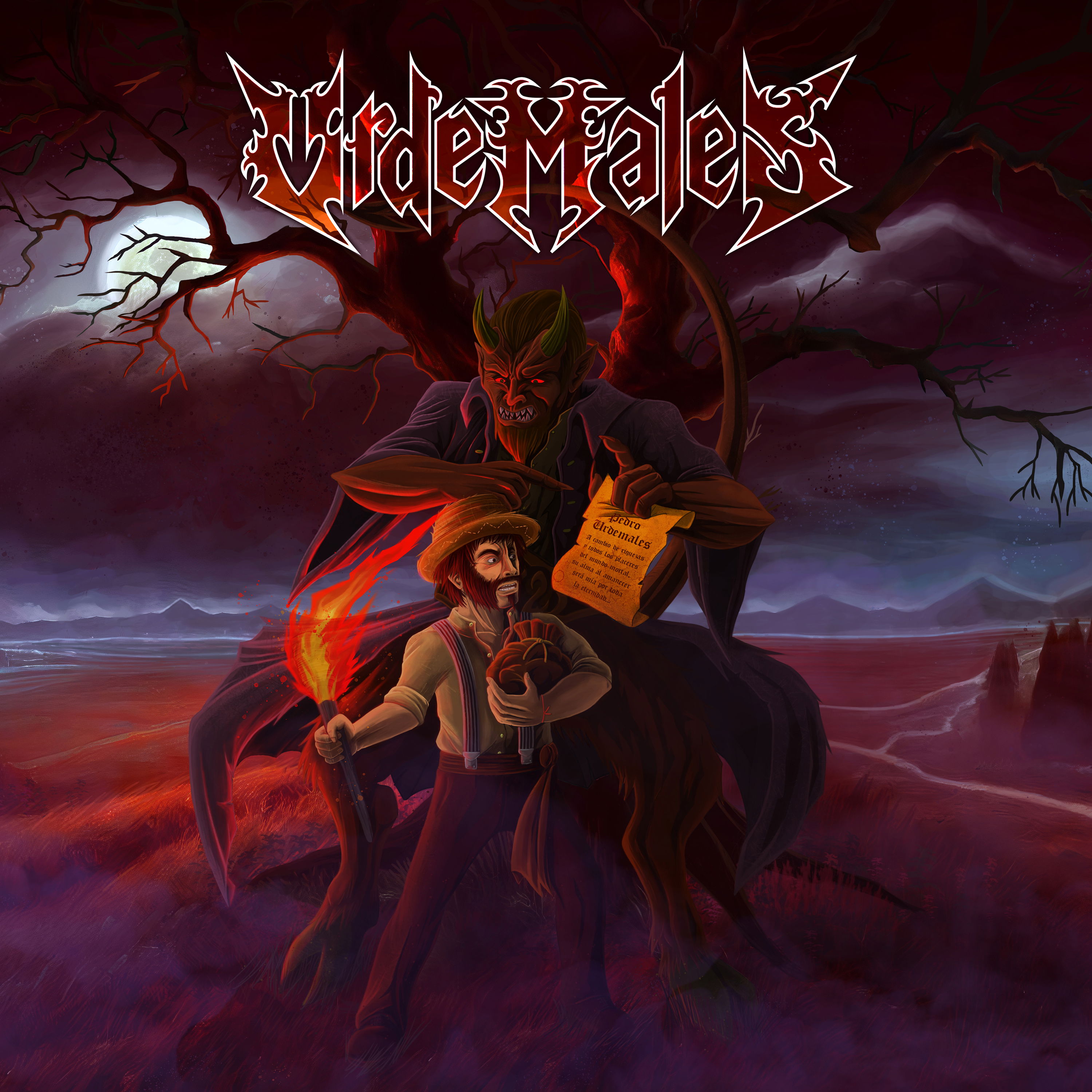 Label or DIY and why?
We're open to work with a label as long as they let us keep the rights on our music. I'd detest not being able to release merch, remixes, or whatever I wanted just because the label OWNS your music. It doesn't make sense to me. What I find smart is releasing actual CDs (or tapes and vinyls, why not?) together with the Label, so we share expenses and responsibilities, I did it in the past with my Thrash Metal Project and that worked quite Ok. Anyway, we have a lot of ideas for new music, and we wouldn't like to be stopped from recording and releasing just because we don't have a deal with a Label, if the band is good enough, people will want to work with you sooner or later.
Do you prefer Vinyl, Tape, CD or Digital Format and why is that?
As a band we generally prefer CDs and high quality streaming (and downloading!!) more than tapes or vinyls. We buy classical metal CDs but also we get some from local bands we want to support. I have some tapes and vinyls, but, on a more personal note I still love CDs, it is the format that was popular when I started listening to music (early 2000's) . I collected plenty of pirate ones, because originals were too expensive for a 15 year old little metalhead. Anyway, I used to print the lyrics, so I could listen and read the lyrics of my favourite albums at the same time.
Your music style is Power Metal. Which are your main influences (Favourite Artists / Bands etc.)
There are bands that everybody at Urdemales love. Such is the case of Blind Guardian, Helloween, Stratovarius, Iron Maiden, Hammerfall. You know…. The classics of Heavy and Power Metal BUT we all come from different musical backgrounds. For example: Antonio is a bit more prog-rock oriented, actually he is in the Netherlands to attend an Ayreon show. He traveled all the way from Chile to Europe mainly to see that live show!! That's being a real prog-rock/metal fan. D-Buster is really into metal, video games music and symphonic music (he actually released a solo album playing covers of VG music) Fernat and I are into everything from classic heavy metal to Death Metal, and Diego loves "true heavy metal" bands. So there are plenty of influences here and there.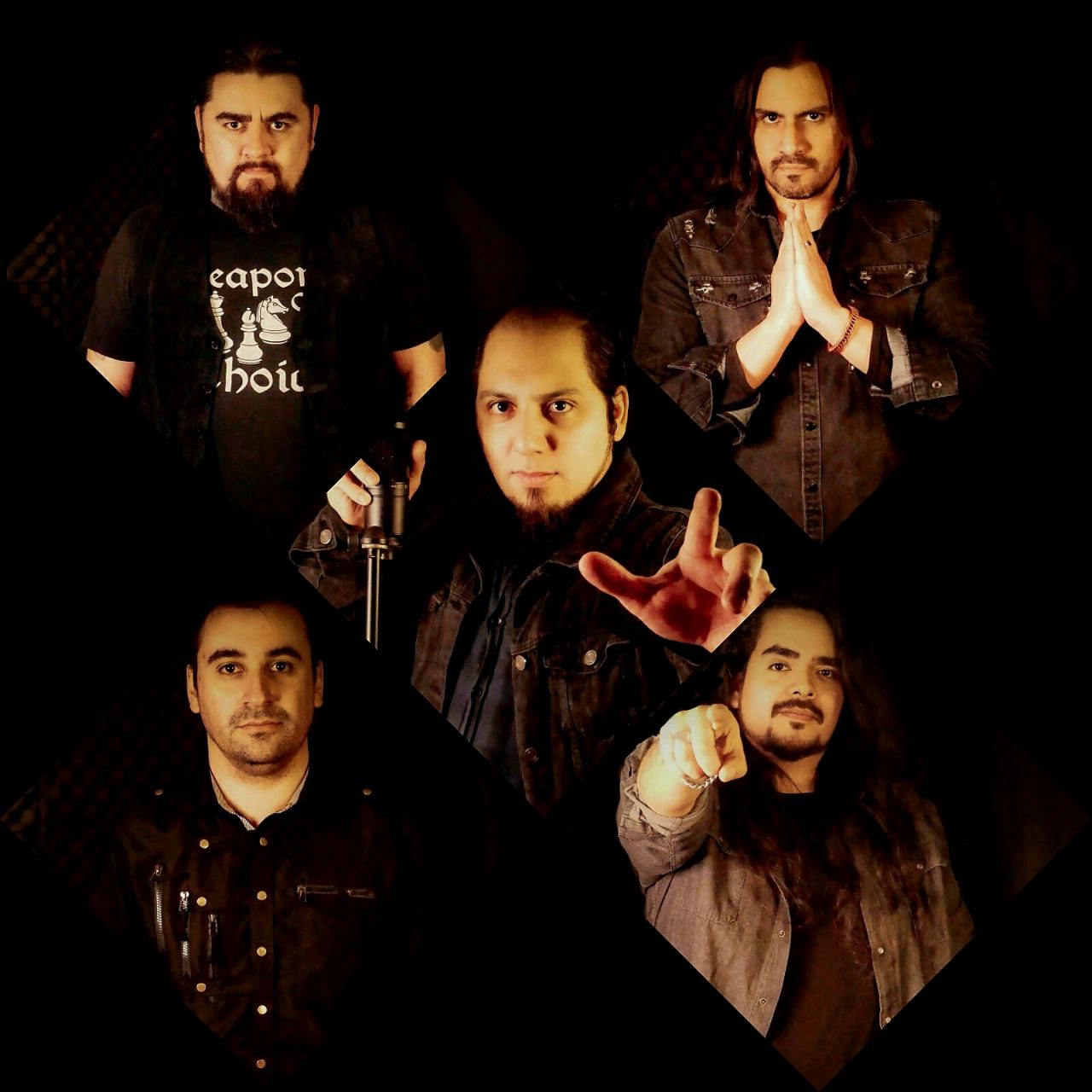 Which things do you think a band should sacrifice in order to succeed? Have you ever sacrificed anything in your life for a better future for your band?
We actually had to say goodbye to two of our original members: Camilo (Bass) and Daryl (keyboard), they're two of my best friends, I love those guys, actually Camilo came up with the band's name, he created much of the concept for the band and Daryl is my oldest friend, so it was a tough decision to take separate ways, we'd love to keep playing with them, but they were having a hard time being in the band. We all have families to support and jobs to keep, so they got to the point in which they couldn't rehearse anymore and we had to tell them we couldn't continue as a healthy band as long as they were "dormant" members. That was the hardest sacrifice. However, I'm quite happy about Antonio being the new keyboard player and I had lots of fun playing the bass in the recording session.
Describe your ideal live show as a performance band. Have you already experienced that?
We haven't played live yet … And, in fact, we've thought we could wait until releasing a second album. That's a decision we'll take next year. Regarding what we expect, well … a show full of energy and metal vibe, we want people to feel the bliss and excitement we go through when playing our songs. Also, we'd like to try to bring some drama on stage. Actors moving across the stage and images being displayed behind us, so the audience can enjoy music but also they can WATCH a fun show. Let's see what happens next year (2024).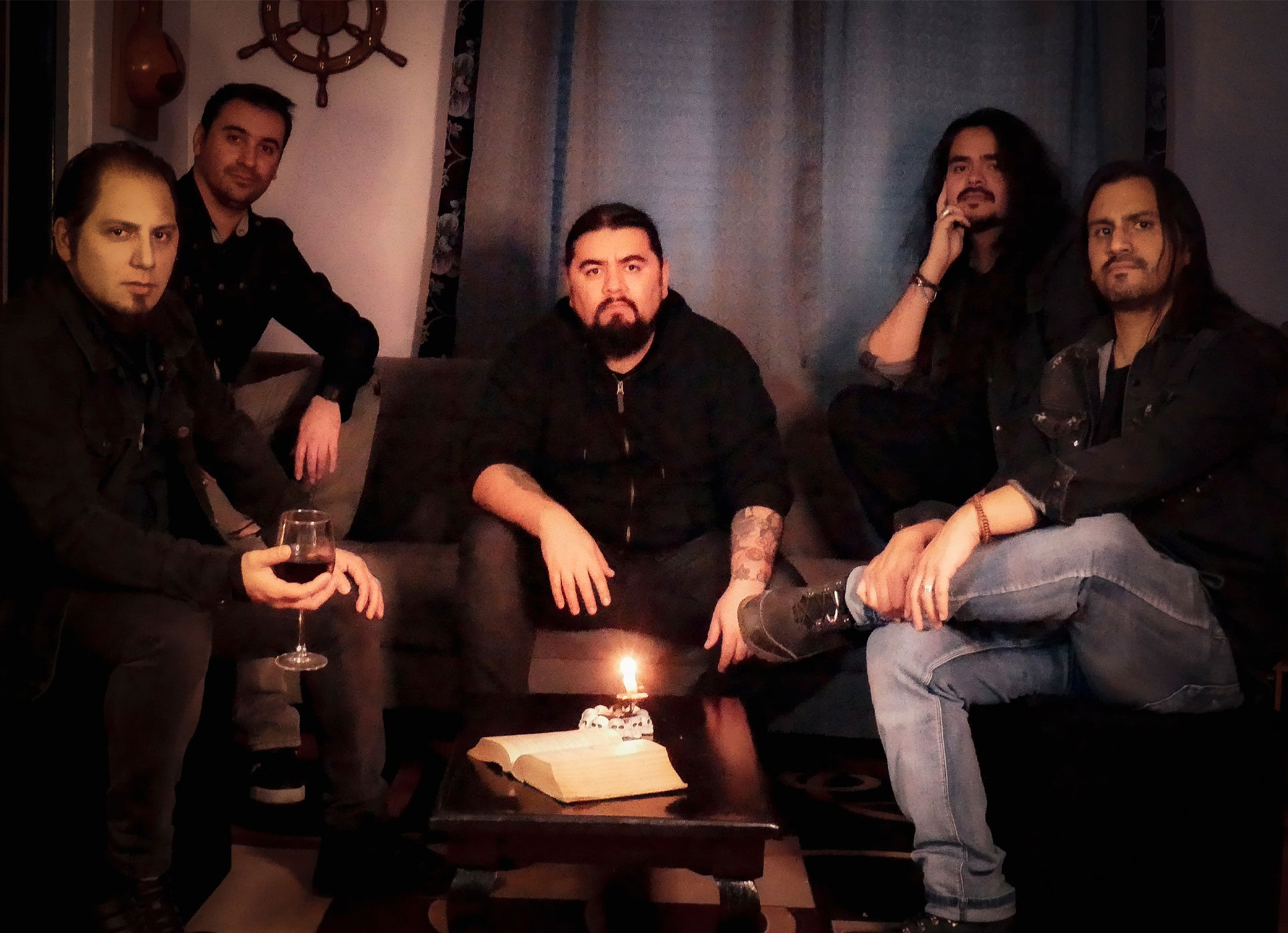 What attributes do you think that a new Heavy/Power Metal Band should have in order to gain identity and be unique?
There's a cliché about Power Metal bands, some say they all sing about dragons, princesses, glory and magical powers. From my point of view, that's partially true. Some PM bands are actually quite cliché and cheesy, but others are "deeper" in their lyrics and attitude. The way I see it is that a band, regardless of their music style, can be political, funny, romantic, philosophical, or just sing words they feel good and do not necessarily have a solid meaning. C'mon guys, don't feel bad if you aren't fans of The Lord Of The Rings, they're infinite topics you can pick and still play Power/Heavy metal, just choose the one you are really interested in. Another cliché is that PM bands tend to have an over produced sound on their albums. Again, that's partially true, and although I feel a band must use all the tools they've got in the studio, at the same time, you don't really need to trigger the whole drum kit. There are bands in which you can't really tell if the drums are fake or a human is behind the kit. I'd truly appreciate it if I could hear some more human playing, even if it's not perfect. As a conclusion, just be yourself !
Do you believe that Digital Platforms help the new Heavy/Power Metal Bands? Which, do you think, is the ideal way for a band to promote its work?
As you may know, Apple music, Deezer, Spotify, Youtube, etc… allow you to get easy plays, those are popular platforms which almost everybody who cares a bit about music has access to. BUT, I think the algorithms for those ones aren't that smart. I still get recommended Symphony of Destruction or The trooper by Spotify's intelligence…So I think you have to research some more if you want to discover new bands everyday. I think fan zines, radio shows, and platforms like Bandcamp still exist because people are really wanting to hear fresh and niche bands everyday as well as buying their albums and reading their interviews. In the light of this evidence, there are two types of fans. The casual ones, who listen to playlists on their way to work (which is absolutely valid !!) or while tidying up their houses. They may listen to metal once in a while and probably are not part of the "metal community", so they'll appreciate you're on social media and Youtube and/or Spotify. The other type of fan is the one who will eventually buy your CDs and Shirts, they want to listen to your band in the highest quality possible and love to receive emails about your new releases. My point of view is that you shouldn't forget about any of them. Casual players may become big fans of your band even if they aren't metal fans, and they may end up attending your shows. Some real metal connoisseurs may use social networks and youtube to listen to music too, so JUST BE EVERYWHERE. even being in your town's newspaper may be a good thing. Be proud of your band and show it to everybody around you, at the end of the day, you're living your dream.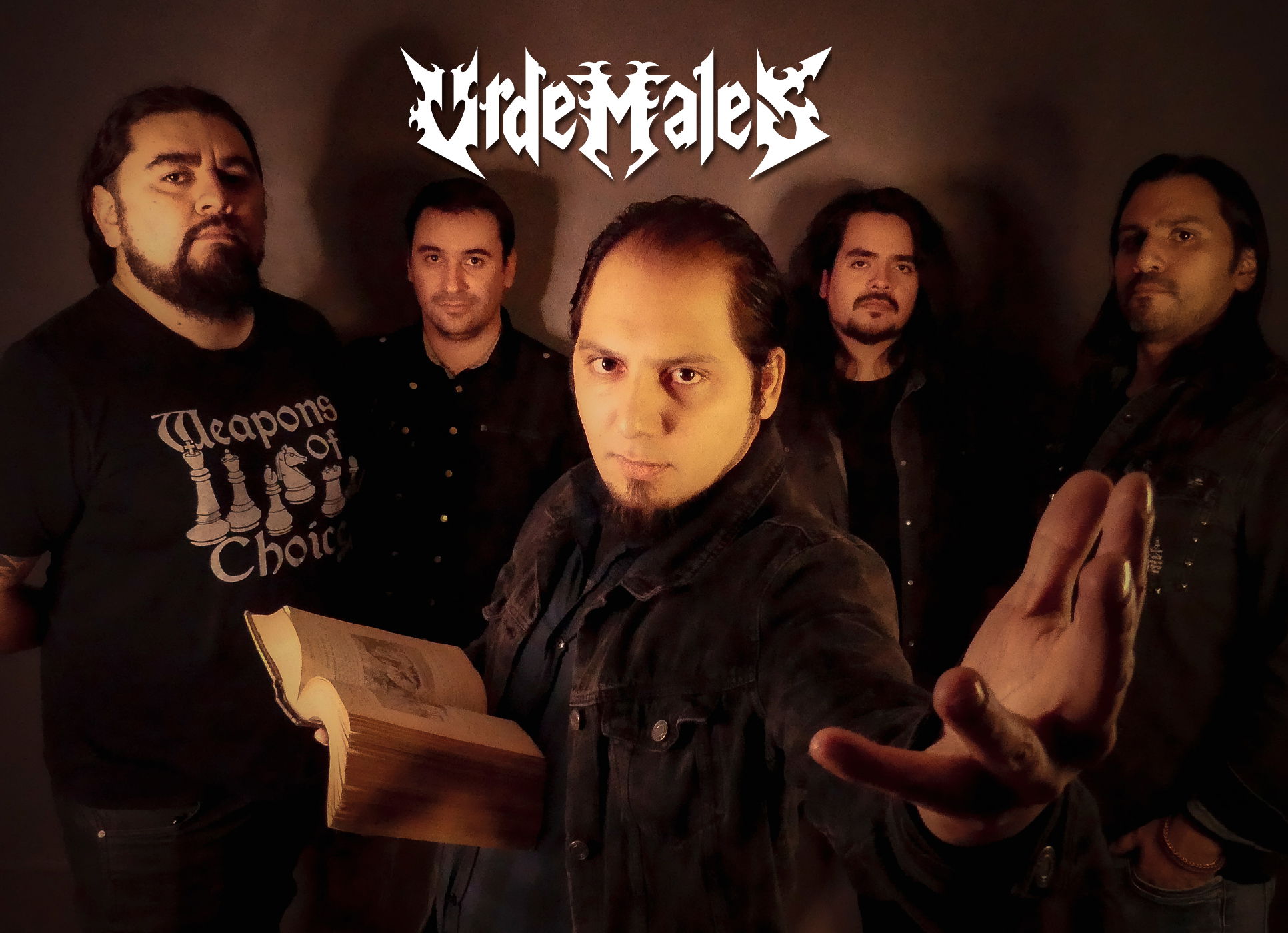 Do you see any differences between the Chilean Metal Market & the EU Metal Market (Labels, Bands, Fans etc)?
There were more differences in the past, I think. Today, I feel it's more similar in terms of quality and in terms of how professional it is. For example, some 10 years ago, it was impossible for bands to sound as good as a European band. Today we have really high quality recording studios, but also really great people working in the industry (press, concert producers, illustrators, etc..). Festivals in Chile are getting better every day. Some 10 years ago, local metalheads would complain about having festivals with different bands playing different metal subgenres. There's a great festival coming now called "The Metal Fest", it's gonna be Anthrax, Emperor, Soen, Amorphis, etc… Really few people have moaned about how diverse it is. In the past many guys would have said something like: "What's Soen doing there!!?" But today people appreciate having different sub genres in the same festival, I think that's very European. Another difference I see is that Europeans fans tend to spend more on albums and tickets (of course, some countries have higher life standards so metalheads in those countries can afford it). There was a time in which Chilean metalheads (not everybody, but an important number) were more into drinking beer and doing drugs than getting albums and paying tickets for the shows. I feel we've changed because during the pandemic we really missed live shows, so MOST metalheads in my country today are willing to spend money on tickets for a show and bands' merch more than on drugs or alcohol. That's a very good thing!
Tell us a few things about the New Underground Metal Scene in Chile (Bands, Fanzines, Webzines, Metal Clubs etc.)
There are amazing bands!! There's one I love called "Demoniac" . It's a very violent thrash metal band and they sometimes include saxophone and acoustic parts! They're absolutely crazy. There are awesome Death Metal, Power and prog metal and also black metal bands. Most of them are quite good. But I think that sometimes bands should try to release albums more often. There are many of them releasing only two albums in their whole careers and releasing every 4 or 5 years, that's too long from my point of view. Regarding webzines, there's a lot of support and journalists generally look for bands to interview and promote. The only thing I don't like very much is the fact that concert promoters don't seem to know the metal scene very well, so you happen to see the same bands over and over again opening for international bands.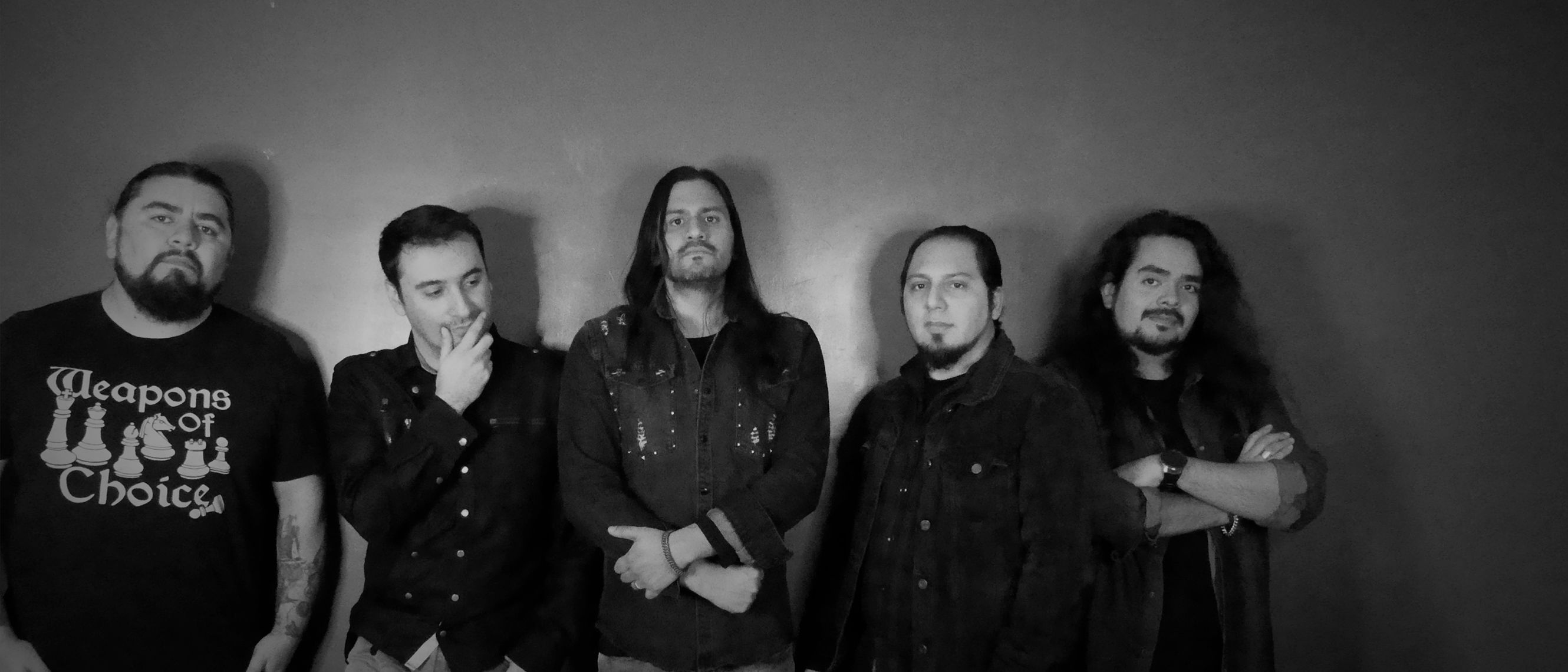 Do you know anything about the Hellenic Metal Scene?
We respect Greek metal so much. Many years ago I listened to Rotting Christ for the first time, they blew my mind! Septicflesh and Suicidal Angels are awesome too. Of course Gus G is a must if you like guitar virtuosos. One thing I've noticed is that there are many "Live in Athens" released by different bands, so I guess…and I've heard the audience there is just awesome. Do you know who is a big Greek metal fan? Fernat, our drummer. He once said: "There are no boring bands in Greece". Actually, he gave me a list of bands he likes: Innerwish, Diviner, Battleroar, Warrior Path, Firewind, Wardrum, Paladine, Emerald Sun. And …. although they're from Cyprus, maybe they may be considered culturally "Hellenic": Arrayan Path.
The last 3 years, worldwide in the world, we have faced many dark, strange & new situations in our everyday life (covid, lock-down etc.) Did all of this affect you positively or negatively?
On a personal note, it was "not that bad" because I started working from home, which was like a dream for me. However …. It was hard for the band (let alone the world!!). Although I like working from home, I have to admit that it was not that easy to work remotely at first with my bandmates. We missed those evenings of beer and making music. It was hard, but the band survived. I know of many musicians that forgot about music for two years. bands who split up, webzines closing, etc.. It was a difficult moment for humans, not everybody could work from home, so lock downs were devastating for some families. I hope in the future people can receive more and better support from states in case of a new pandemic, or a massive loss of jobs due to automation.
What are your future plans?
First of all, we gotta find a bass player, that's the very first thing! From there we'll be able to plan a live show. But … Our main mission is recording more and better music. We'd like to record 10 or more albums. We want to compose as long as our hearts and brains are functional enough.
Thank you very much for your time & keep up the good work! The closure is yours.
Thank you, Filthy Dogs of Metal, you're awesome guys. I love that you're constantly looking for new bands to learn about. I just hope Urdemales can record until I'm 70 years old, and I hope we can play in Greece soon!
By Steve the Filthy Dog.
URDEMALES CONTACT:
https://www.facebook.com/profile.php?id=100064293031177
https://www.instagram.com/urdemales.oficial/
https://urdemales.bandcamp.com/album/urdemales
https://www.deezer.com/en/artist/220858875
https://open.spotify.com/artist/4h9h4mL3FOqQp1OvfieBtX