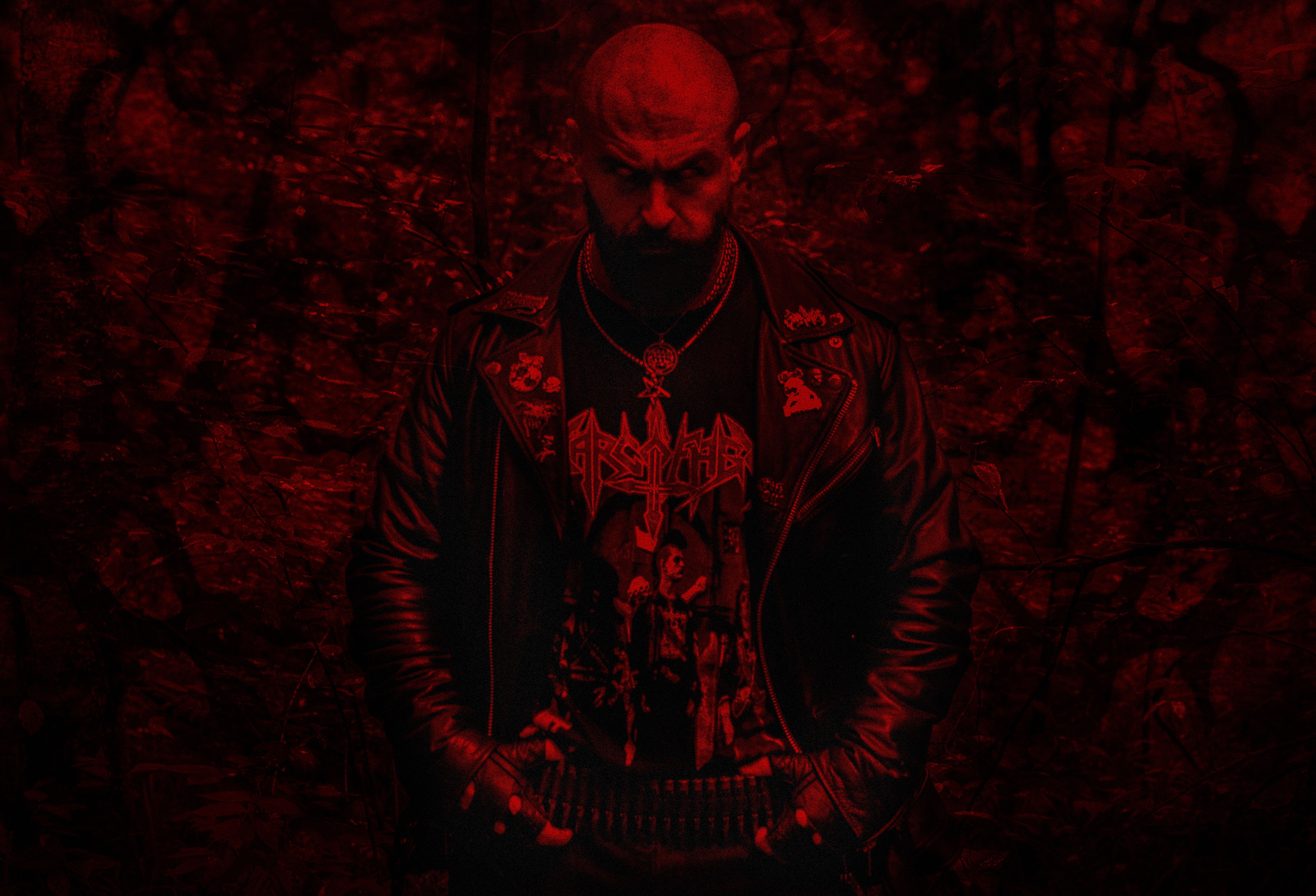 !!!BLACK METAL FROM RUSSIA!!!
Welcome to the FILTHY DOGS OF METAL Webzine.
Tell us a few things about UBIY (Members, Starting Year etc).
UBIY is a one-man black metal act that was founded in the summer of 2020. It took time to compose, rehearse, record and then release the debut self-titled EP by the spring of 2022. There are no other people involved in this project beside me, Cain. From old Slavonic «УБИЙ» translates as «kill», pronounced as «oo-beey». For those who have not heard the project I can describe UBIY music as an unquenchable urge to end human lives violently in the sound form of blast filled and furious black metal.
You have recently released your debut EP ''Убий''. What is the feedback from your audience as well as from the press?
Reviews that debut got were pretty complementary. One of the best responses was mentioning UBIY's EP in the Best Black Metal Albums of 2022 video by Metal Trenches YouTube channel with such big names as Watain, Nokturnal Mortum and others. It's cool to get this kind of shoutout considering the fact that UBIY is as underground as it gets. Hails to Metal Trenches for support!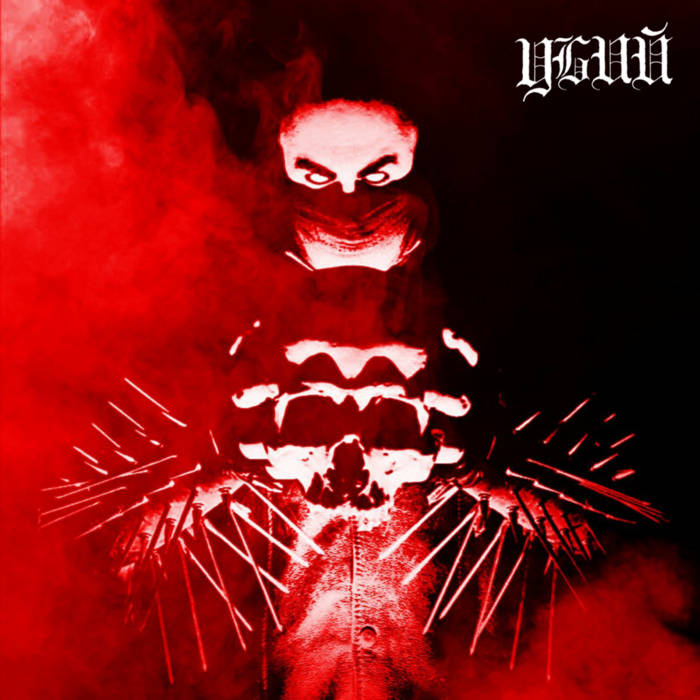 Label or DIY and why?
At this moment UBIY is total DIY. Some labels reached out to me via Bandcamp but for today I do not have any agreements with any of them.
Do you prefer Vinyl, Tape, CD or Digital Format and why is that?
I use digital mostly. Rather difficult to enjoy vinyl while you are behind the wheel or at boxing training, right? But I totally see how digital formats change perception, culture of listening and music itself. Today everything is speeded up and taken not as deeply as it was back in the day. But more important is not what format you choose but your ability to open perception and dive deep into the music. It is a special skill that you develop.
Your music style is Black Metal. Which are your main influences (Favorite Artists / Bands etc.)
It would take too much text space to list all the influences. My playlist is quite vast, it goes from dark wave to obscure experimental stuff but my main focus is underground metal of course. Last week I just couldn't get enough of my old Mercyful Fate, which is among my absolute favorites. This week I already blasted some Danzig, Overkill, Avsky, Furze, Burzum, Impurity, Spectral Dance, Gravesend and Tony Martin-era Sabbath. Man, just don't get me started on this…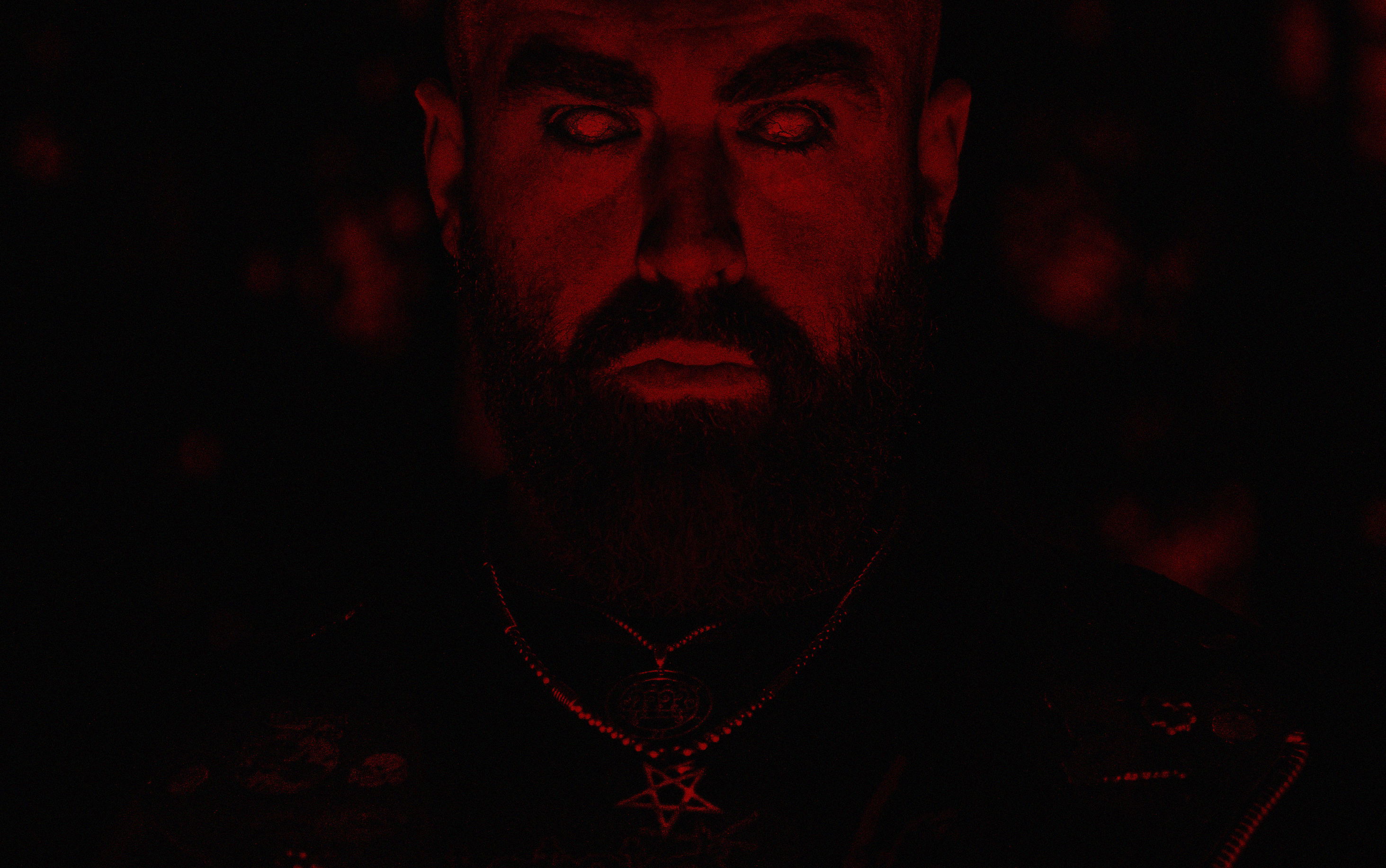 Which things do you think a Band should sacrifice in order to succeed? Have you ever sacrificed anything in your life for a better future for your Band?
Depends on what you mean behind success. If we are talking about being «big» then I am not in position to answer for obvious reasons. Sacrifice is mandatory if you are really going for something.
Describe your ideal live show as a performance Band. Have you already experienced that?
There were no UBIY live performances yet due to its one-man band status. Ideal gig that my imagination creates will look something between abandoned cave ritual and ugliest mass murder crime scene. I have already received a few offers to play live but this is definitely not in the plans.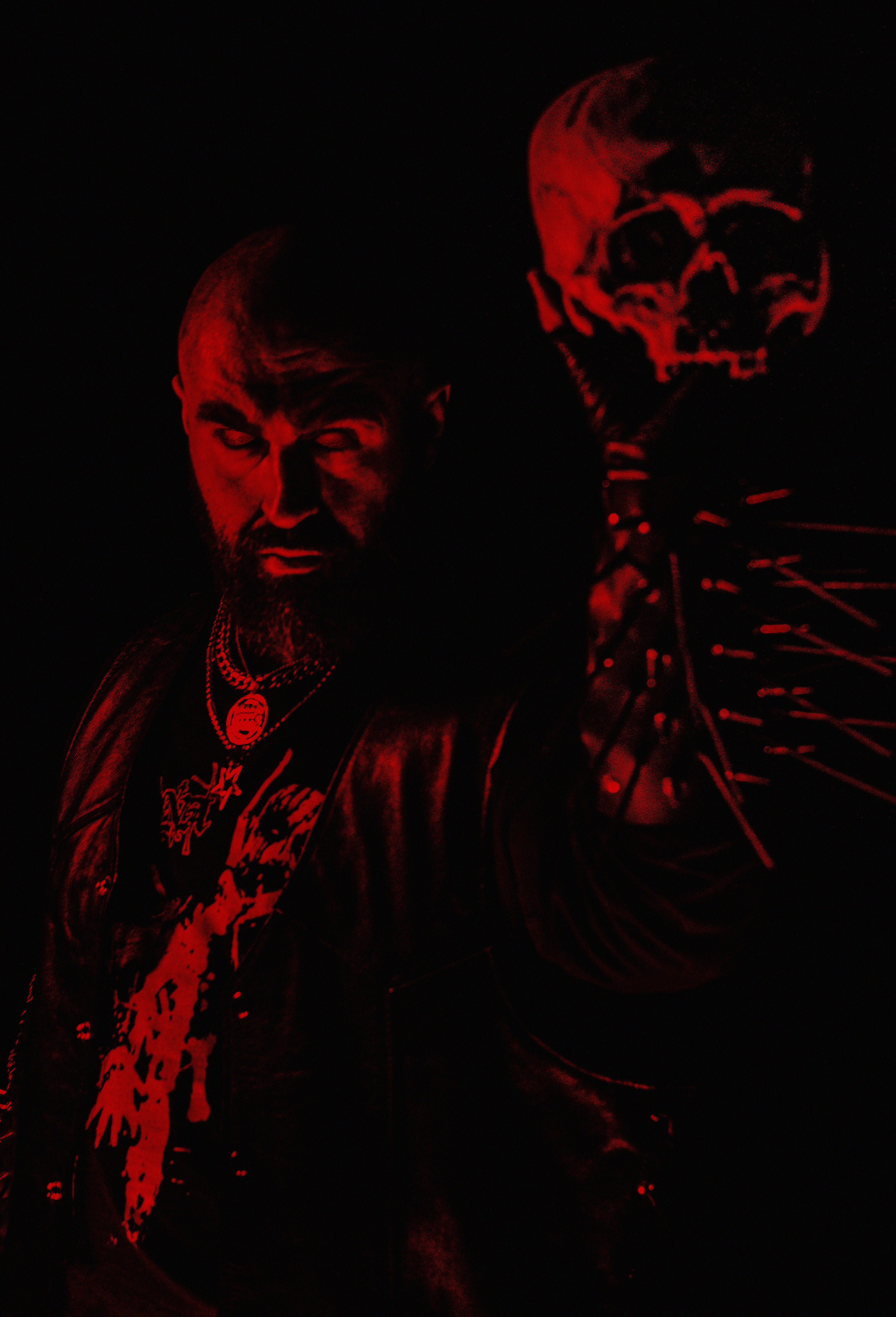 Which attributes, do you think, that a new Black Metal Band should have in order to gain identity and be unique?
Train your ear; be educated as a listener first. Work on your abilities of expressing your ideas. Fuck that «black metal is an amateurish musicianship» myth. Fenriz was around 20 y.o. recording Goatlord, do I need to say more? Develop your personality, cultivate your vision – let it shine through your music. Сonsider that every aspect of it is an act of art. «Do what thou wilt» is the best advice that can be given to an artist ever.
Do you believe that Digital Platforms help the new Black Metal Bands? Which, do you think, is the ideal way for a Band to promote its work?
I almost do not market my music at all so I am really not the one to discuss promotion with. I think it is obvious that digital platforms do help to promote but nowadays even great music is not all that it takes to get noticed. The band must do something extra on the media side of things just to have a little shine through the megatons of new music dropping daily. Killing someone or suicide still would help though.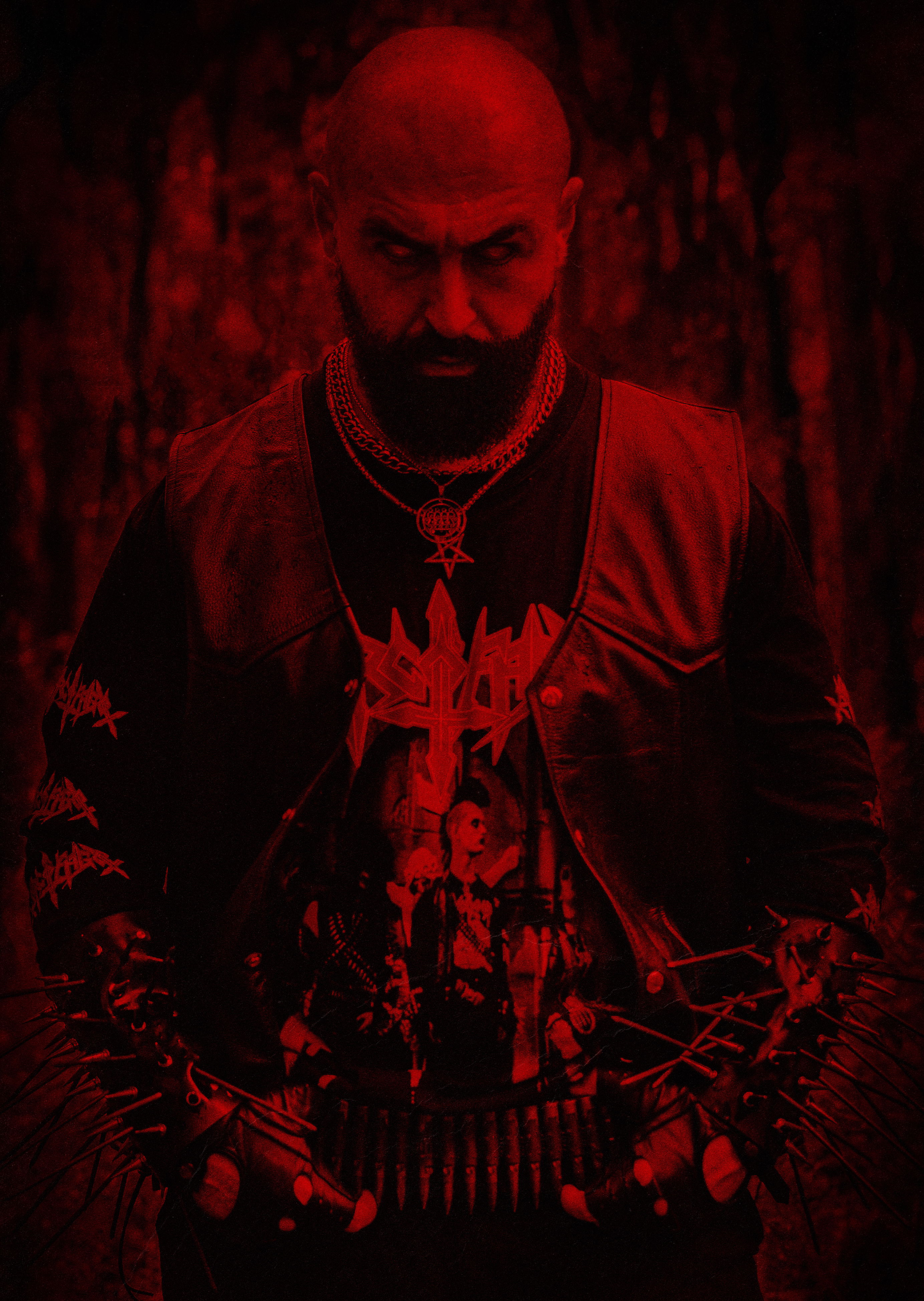 Tell us a few things about the New Underground Metal Scene in Russia (Bands, Fanzines, Webzines, Metal Clubs etc.)
First thing to start here I do not consider myself as a part of any scene. I stand alone. As for the state of the Russian scene - I feel very autonomous and separated from it. I have not attended almost any local gigs for a long time (maybe 1-2 a year). I usually become aggressively frustrated when I do so I prefer to stay away.
Do you know anything about the Hellenic Metal Scene?
It is a well-known fact that Hellenic black metal has its history and recognizable style. Greek bands that I recently played are Hate Manifesto, Animal Man Machine, Hor and Nocternity. Of course I saw Rotting Christ live in Moscow in 2019 – good show of a legendary band that deserves respect.
What are your future plans?
I usually do not talk about my future intentions and also it is very hard to make plans in the obscure environment of today. But I can surely state that some new UBIY material is already in the works. I definitely will not rush it because I want to be absolutely sure that new music will crush the debut in all possible ways.
Thank you very much for your time & Keep up the good work! The closure is yours.
Thank you Stavros! It's great to reach out to the Greek underground metal community. I have some Greek connections in my family so everything related to Greece is kind of special to me. Hails FILTHY DOGS OF METAL!
By Steve the Filthy Dog.
UBIY CONTACT:
https://ubiy.bandcamp.com/album/-
https://www.instagram.com/ubiy666/